Team
5 Members
BA (2)

|

Project Manager (1)

|

Developers (3)

|

Designers (2)
QA Testers (2)
Client
Online Stock Trading
Budget
$20,000 to $25,000
Budget for completing the project
Challenges We Faced While Online Stock Trading App Development
Security:
One of the major concerns nowadays since it's a high priority for any business owner looking to build a mobile app. And with the stock trading app, the transfer of sensitive information takes place. Accordingly, securing users' confidential finance data was a major challenge for our development of experts among others.
Choosing an Appropriate Platform
This online stock trading app is aimed at targeting a wide range of customers across the world, as it's one of the prior requirements of the project. Therefore, choosing an appropriate platform concerning aspects like infrastructure, networking, run time environment, etc was one of the major concerns while developing the trading application.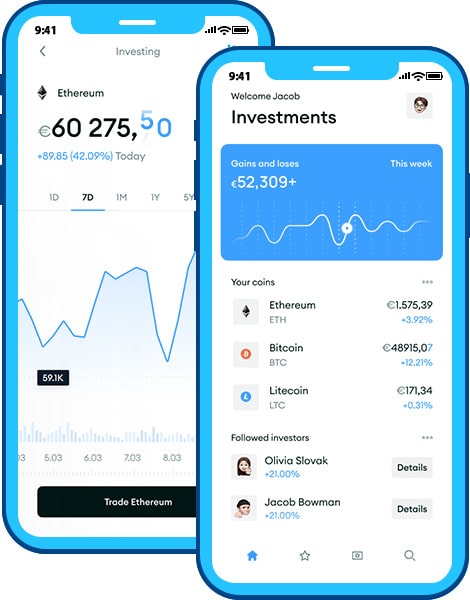 Solutions Our Expert Developers Proposed for Occured Difficulties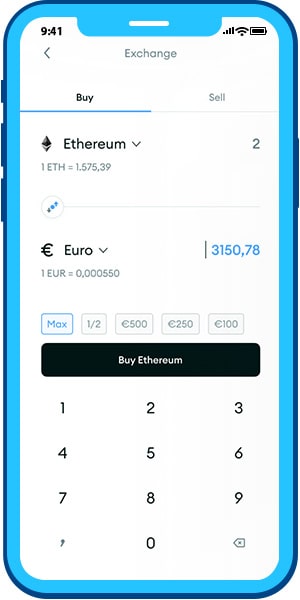 To overcome the challenge of security with this share market trading app, our knowledgeable team of development experts came up with various security measures that cumulatively handle the confidentiality of users' financial data and secure the information. These are
Modern techniques and tools likewise, hi-tech firewalls, multi-factor authentication (MFA), bank-grade firewalls, etc.
Selection of appropriate cloud computing that best serves the project.
Use of real-time threat intelligence to stay on top of cybersecurity threats.
APIs' protection, etc.
After hours of intense brainstorming and requirement analysis, our elite developers reached a solution of choosing PaaS over MaaS to develop a hybrid mobile app. PaaS is referred to as "Platform-as-a-Service" that enables multi-platform trading app development. PaaS facilitates development with cloud infrastructure, networking, operating system, run-time environment, middleware, etc, so that developers can focus more on coding.
Additionally, the PaaS platform allows integrating databases and APIs. Also, its DevOps and auto-scaling solutions aid in app development.
Features of Online Stock Trading App
Here is the list of must-have features, The NineHertz incorporated in this stock trading application
General Features
Check-in:

A must-have feature to register participants with the app. But the authorization process should be simple and highly secure as data security is a major issue when it comes to finances. Also, the traders should be availed of different registration options such as email, phone numbers, social media networks. In addition to this, the Touch ID system is widely accepted in E-trade systems. Therefore, its availability is high-recommended concerning the demand of modern users.

User Profile:

This feature facilitates traders to maintain their personal data with ease of editing/updating information anytime.

Newsfeed

Every one of us is aware of the fact that the stock market is very sensitive to any event (both local and global ones). For example, if news of any popular brand's wrongdoing surfaces on the internet, there are high chances of its stocks falling. Well, it's a good time to buy them but a deep analysis of the news following different sources like financial analysis reports, experts opinions, etc. would be the right approach. The news feed allows participants to know about the trading industry, exchange rates, and essential information in real-time to stay in the market.

Search:

The search option allows users to look for the information they want to extract and access through a convenient search engine.

Analytics:

Analytics showcases data insights through statistics and lets traders analyse the result of transactions, trades, etc, is the most significant and valuable feature along with the availability of different performance charts and reports.

Sorting and Filtering Systems:

These features help users better navigate throughout the mobile application and get a data output in a user-friendly format.

Placing Trades:

It is the root behind placing trades on stocks or mutual funds of trader's choice. Additionally, users can view and edit their preferred data as well.

Payments and transactions:

This feature enables traders to execute orders as well as monitor and manage flow-of-fund.

List of updatable portfolios of the stock market:

The user here provided with the facility of tracking the list of updatable portfolios of the stock market in real-time, filter output from it as well as monitor positions.

Deposits:

Using this feature, traders can check the status of the deposits, any time, anywhere without making much effort. It is one of the crucial features of an online stock trading app.

Quote monitoring:

With this feature, traders can see all the quote updates in real-time mode.

Push Notification:

Push Notification keeps users connected with this stock trading app via alerts and notifications about the stock market events.
Work Gets More Appreciation Than Words
Let's talk more about your plan. Get a free consultancy and no-binding quotation for your project.