Virtual Trial Room With Augmented Reality
Virtual trial room with augmented reality is the advancement and technological innovation in the fashion industry. "Try before you buy " worked years ago for efficient customer engagement in outfit stores. Now the concept is gradually being replaced via virtual trial rooms which let customers try clothes virtually that translates into eliminating long queues and waiting periods in front of trail rooms. The customer simply poses and the Microsoft Kinect sensor track depth to align virtual clothes on it. Cuts, creases and movement of virtual clothes can be witnessed from the render as its lighting intensity is adapted to match ambient lighting conditions. For much close to real-life experience, we do add the use of full user pose tracking and 3D clothing models along with cloth simulation instead of 2D images.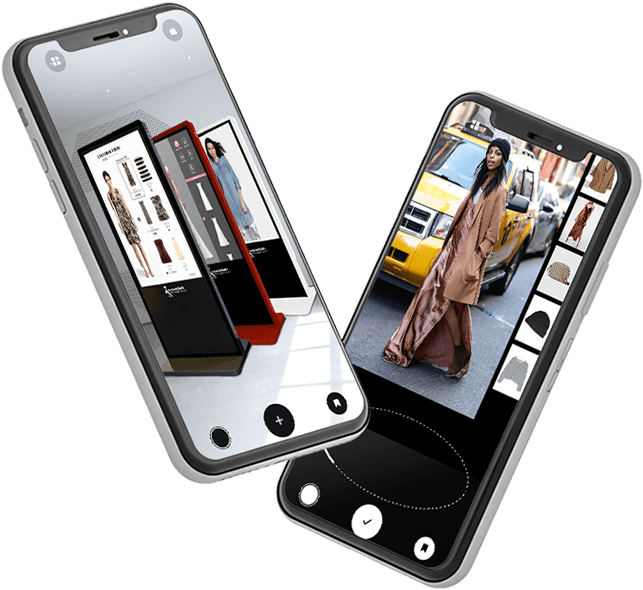 Team
Business Analyst (1)
Project Manager (1)
Unity Developers (2)
Python Developer (1)
3d-Designers (1)
QA Testers (1)
TIMELINE
Of unstoppable work
BUDGET
Project Completion
Let's Discuss Your Project
Get free consultation and let us know your project idea to trun it into an amazing digital product.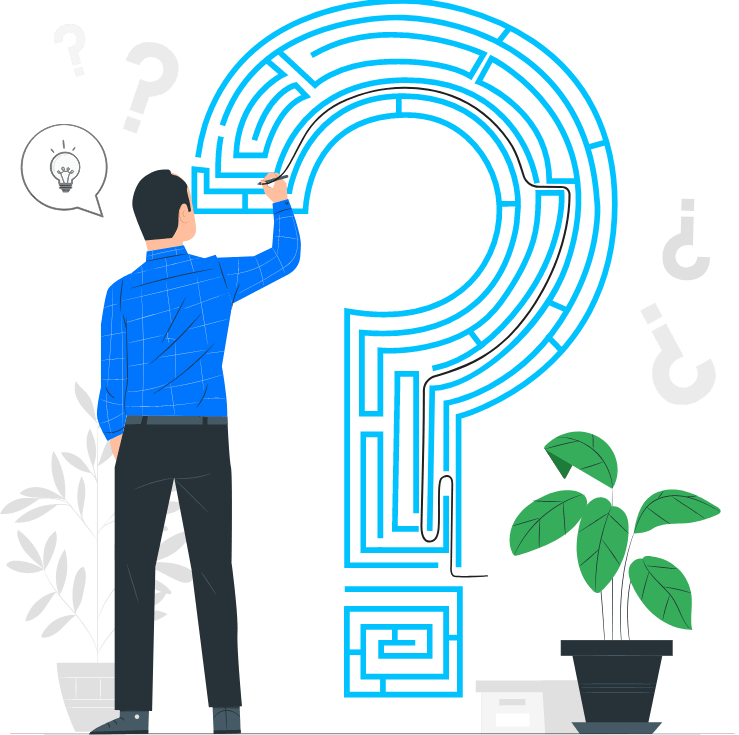 Major Challenges Our Developers Encountered While Developing Virtual Trial Room With Augmented Reality Solution
Body Measurement/Estimating Body Type
One of the major challenges our developers faced during developing virtual try-on clothes solutions is creating a setup that can measure body and estimate body type accurately to suggest an appropriate apparel size.
3D Model Design Of Apparels
Another obstacle that comes up with creating a virtual try-on clothes platform is designing the 3D model of the apparel in the inventory. Outfit stores provide a comprehensive range of clothing for both women and men, and maintaining the 3D model inventory of these is a hell of a task as new arrivals hit the stores now and then.
Hardware Dependency
With the development of Virtual try-on clothes solutions, there is hardcore hardware dependency. It is impossible to create such solutions providing the facility of virtual try-on with a particular set of hardware components.
Proposed Expert Solutions By Our Development Team
Creation Of Deep Learning Model
For body measurement and estimating body type, the perfect solution our skilled developers come up with is the creation of a deep learning model. A prototype that not only identifies basic key points on the human body's joint but also the body shape in 3D to offer a proper AR experience.
2D Clothes Image Transferring
To reduce the efforts and time of preparing 3D models of each apparel, our developers came up with the solution of transferring 2D images of the clothes over the prepared 3D models for the different styling patterns, body measurement and body type. This ends up the need of maintaining a vast inventory of 3D models of distinct apparel, which results in resource and time-saving to a great extent.
Gathering Required Hardware
There is no solution for hardware dependency. The only way to overcome this obstacle is to gather all the required hardware for the platform development, and our developers did the same.
Key Features Of Virtual Trial Room Project
The NineHertz incorporated Virtual Try-on Clothes Solution with the listed below features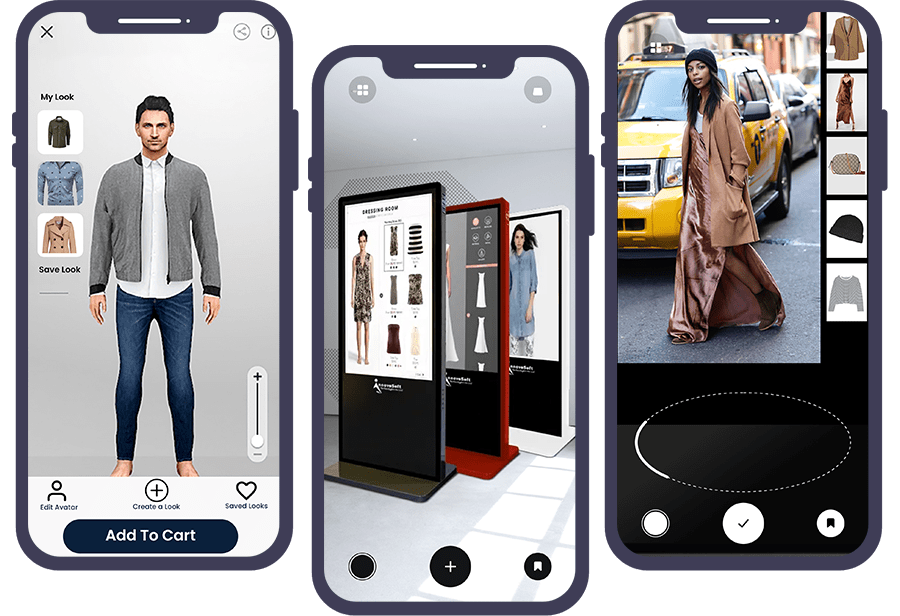 General Features
online body measurement
3D virtual fitting room
3D body scanner room
360-degree apparel showcase
mix & match technologies
Accurate virtual fitting
Let's Discuss Your Project
Get free consultation and let us know your project idea to trun it into an amazing digital product.
Project Milestones We Achieved
01

Requirement Gathering

First we sign the NDA with the client and after that we start gathering the relevant information for the app.

Team Members

Business Analyst and QA

02

App Designing

Our designers now start designing different app screens and wireframes to give seamless user experiences with a flawless look.

Team Members

UI & UX Designers, BA

03

App Development

By using the latest technologies and tools, our expert app developers develop interactive prototypes that attract user's attention.

Team Members

Expert Developers, Designers, BA

04

App Testing

In the final step, our QA team performs various analyses and validations to make sure that the app runs flawlessly.

Team Members

QA, Developers, BA, Project Manager
Work Gets More Appreciation Than Words
Let's talk more about your plan. Get a free consultancy and no-binding quotation for your project.