Team
5 Members
BA (2)

|

Project Manager (1)

|

Developers (3)

|

Designers (2)
QA Testers (2)
TechStack
Unity 3d
Unreal Engine 4
Blender
AR Core
AR ToolKit
Google Project Tango
Budget
$20,000 to $25,000
Budget for completing the project
Challenges we developed while building AR Based Multiplayer Games
It's a great deal to create a multiplayer game specifically for AR because we are dealing with the real world, where everything is evolving all the time. During a play session, light, shadows, objects, and even the position of your device will change.
Analyzing user environments
Using augmented reality frameworks, your phone can provide a wealth of information about its immediate surroundings. The challenge for our elite developers was determining the parameters that are sufficient for describing your space, as it's impossible to get every detail that we want. Then we had to figure out how to analyze those parameters to create a description model from them.
Synchronizing the locations of users in various contexts
Merging all users' virtual scenes into a session such that their space is the same and still connected to each user's physical environment was one of the significant challenges in front of our developers because we didn't want to install predefined surfaces merely. After all, this method does not make sense in Augmented Reality.
Matchmaking based on environmental similarity
Matching multiplayer users into the actual location in front of them so that their experiences are identical, even if they're in different parts of the world, was more complex/sophisticated for our developers because it required time and effort to make things a reality.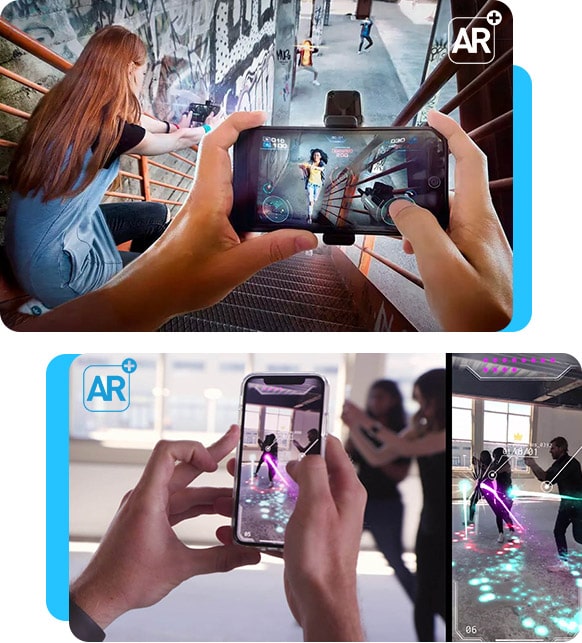 Proposed Solutions For AR Based Multiplayer Games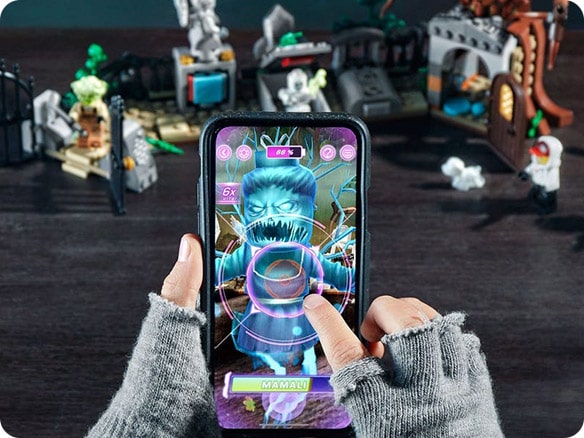 Unity plugin:

This section handles the augmented reality experience itself, including feature extraction from user environments, analysis, and networking. We recognize that your users may wish to change their resultant virtual environments. Therefore we've developed two methods for this. Spaces can be modified in real-time by obtaining extra information via augmented reality frameworks, or users can edit them manually.

Server cluster:

Matchmaking, synchronization, and scene generation take place here. Don't worry about the high load; the game servers will automatically scale with the server cluster. Furthermore, you can host them with any provider.
Key Features Of AR Based Multiplayer Games
The NineHertz incorporates AR Based Multiplayer Games with the following must-have features.
For Players
Connect with Friends:

Invite your friends and family to join you or play online against other gamers.

Chat:

Use the chat tool to discuss your game strategies with other players.

Internet Connection:

It performs admirably on 2G, 3G, 4G, and fast WiFi connections.

Interface:

The game has an excellent user interface that makes it dynamic and addictive.
Advance Features
Real 3D environment
Simple and smooth operation
Simple and easy control
Shocking music and sound effects
Unlimited unique levels
Addictive game
Smart AI
One finger control
Attractive environment and good graphics
Work Gets More Appreciation Than Words
Let's talk more about your plan. Get a free consultancy and no-binding quotation for your project.
Latest
Blogs

and

News

Stay updated with the latest development insights, technologies, trends.
Latest
Blogs

and

News

Stay updated with the latest development insights, technologies, trends.