Team
7 Members
BA (2)
Project Manager (1)
Developers (3)
Designers (2)
QA Testers (2)
TIMELINE
4 Months
Of unstoppable work
TechStack
Autodesk And Maya
Polygonal Modeling
Motion Capturing Suits
Occlusion Culling
Light Baking
BUDGET
Project Completion
Games
Dangapur: Battle Royale Game
Dangapur is a multiplayer fighting game, which depicts cliché Bollywood gang fights with exciting gameplay weapons such as guns, knives, slippers, etc. The sound, look, feel and aesthetics have been accurately made to portray an old 80s Indian theme.
In this 3D battle game, developers give the touch of the backstreets, where crime and revelry are rampant. The game has a team deathmatch and strategic map view where the player fights, earns the coin needed to establish dominance, and outwits the enemy using a myriad of home-grown weapons found both in the streets and in the armory of India before the cops arrive to bust the player.
Industry
Let's Discuss Your Project
Get free consultation and let us know your project idea to trun it into an amazing digital product.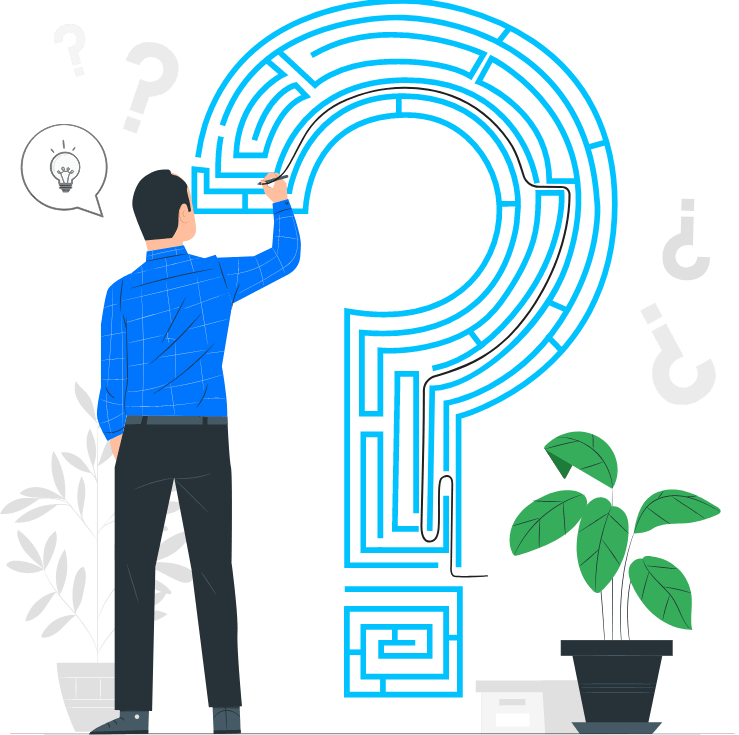 Challenges
Challenges Occurred While Developing Dangapur Game
Classic Indian Market Designing
The client wanted a 3D battle royale game that depicts a classic Indian market from the 1980s. Creating an engaging, visually appealing and fun experience game is a must to retain players. Our developers had to choose themes and textures for the game that should be distinctive and based on Bollywood themes relating to goons and fighting.
Custom Character Designing
One of the major challenges with the development of Dangapur is creating realistic and mobile-optimized characters describing the whole game that drives the player with thrilling experience. Therefore our developers needed to build custom characters based on the Indian 80s market theme.
Animation Designing From Scratch
Creating motions of a static object by applying different techniques that gives players a smooth experience, is one of the biggest obstacles our developers faced while developing the Dangapur game.
Optimization
Another key challenge that occurs while developing a Dangapur game is inclusion of a cluttered market, high-quality graphics, 3D character models and the huge assets that should be lightweight and present in a more optimized way.
Solutions
Proposed Solutions For Dangapur Game
To overcome the challenge of environment designing our developers brainstorm full-fledged agile methodologies to build an intuitive, and mobile-friendly game. By using rendering softwares like AutoDesk and Maya, designers built a strategic map view with five distinct themes: an "Open Market, Residence, Parking Area, Char Minar, and Watch Tower"and created flawless 3D model designs.
To create the custom characters our developers utilize polygonal modeling, which is ideal for creating 3D models. First they created a high poly model, which was later converted to a low poly model so it can conveniently run on mobiles.
To overcome all the challenges of animation designing, our designers leveraged motion capturing suits to blend the motion capturing and manual animation so that players can have an immersive experience.
Optimization of Danagapur is finally done in a right way by utilizing occlusion culling, light baking, and batching for grouping of all big cities and huge assets. We also used a level of detail so that all nearby objects are seen in high resolution. And for level designing our developers write a set of instructions that infuses interruptions and obstacles.
Features
Key Features Of Dangapur Game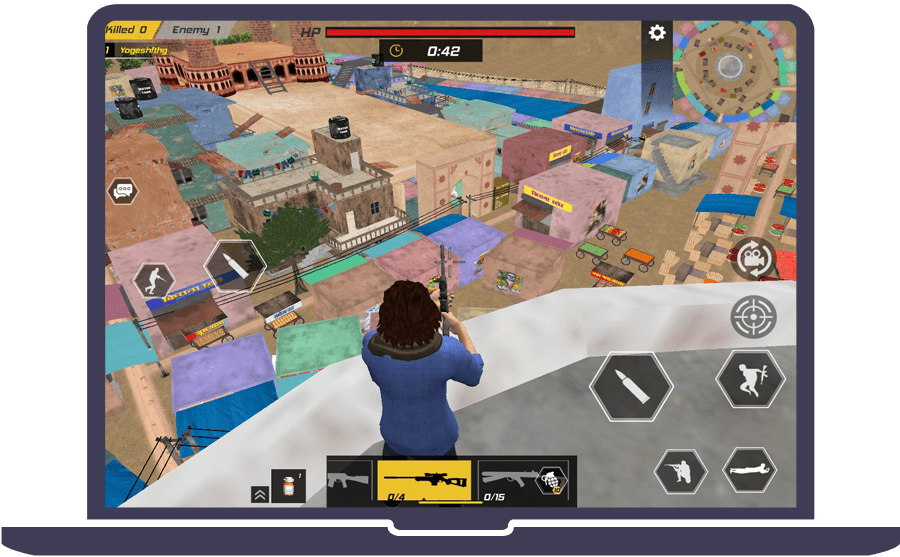 Admin Features
Sign up
Dashboard management
User management
Manage In-app purchases
Live leaderboard
Manage mission challenges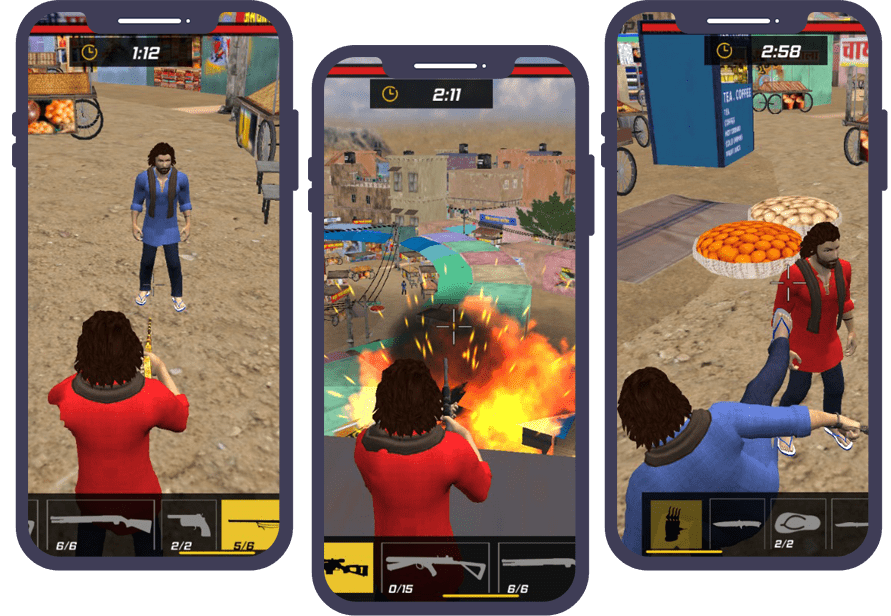 Player Features
Easy navigation
Real 3D environment
Create an account, choose a username, and see your avatar
Users will get a chance to battle that will last for 5-minutes in which an objective has to be accomplished or the enemy team has to be wiped out.
Users will get default weapons (pistol & knife) as primary weapons and melee (Kick/punch/chapel) as secondary weapon
Users can set the game settings such as game music, war sound, bullet sound etc.
Let's Discuss Your Project
Get free consultation and let us know your project idea to trun it into an amazing digital product.
Case Study
Project Milestones We Achieved
01

Requirement Gathering

First we sign the NDA with the client and after that we start gathering the relevant information for the app.

Duration

15 to 20 days

Team Members

Business Analyst and QA

02

App Designing

Our designers now start designing different app screens and wireframes to give seamless user experiences with a flawless look.

Duration

20 to 30 days

Team Members

UI & UX Designers, BA

03

App Development

By using the latest technologies and tools, our expert app developers develop interactive prototypes that attract user's attention.

Duration

40 to 50 days

Team Members

Expert Developers, Designers, BA

04

App Testing

In the final step, our QA team performs various analyses and validations to make sure that the app runs flawlessly.

Duration

15 to 20 days

Team Members

QA, Developers, BA, Project Manager
Work Gets More Appreciation Than Words
Let's talk more about your plan. Get a free consultancy and no-binding quotation for your project.