Team
5 Members
BA (2)

|

Project Manager (1)

|

Developers (3)

|

Designers (2)
QA Testers (2)
Client
Car Racing
Racing Games (car and bikes)
Major Challenges Our Developers Faced While Developing Real Car Racing Game
Graphics Design
Graphics design is one of the key aspects and difficult challenges to overcome while developing a unique game. With games like car racing, UI/UX designers not only have to create different game interfaces but also an extensive set of graphic assets like car illustrations, effects visualizations, weapons icons and others, to offer a real-life racing experience. Content creation or can say graphics design is one of the biggest challenges with the development of a real car racing game.
Level Designing
To keep players engaged, games must have several levels with progressively increasing difficulties. The advanced missions/challenges boost players to give their best and overcome infused obstacles. The challenging nature of the game increases player's interest and engagement in the game. Therefore, creating obstacles illustrations remains a major task with the development of a car racing game.
Optimizing Performance
Optimized performance always remains a challenge for any development team since players do not like games with laggy performance and high loading time. And whenever that much graphical content is infused in a game, it becomes heavier. Therefore, ensuring top-notch performance always remains a challenging task for any development team.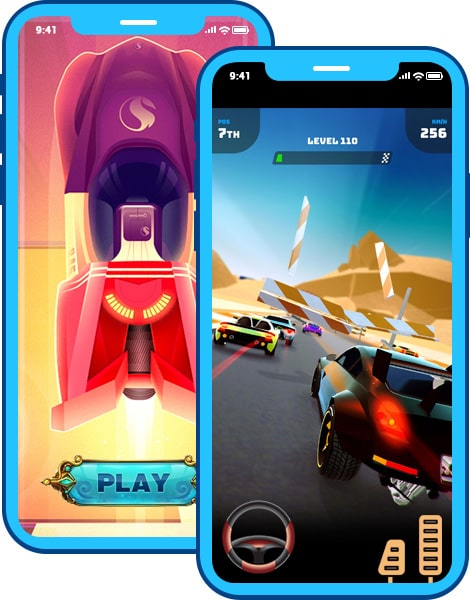 Proposed Solutions for Real Car Racing Game Development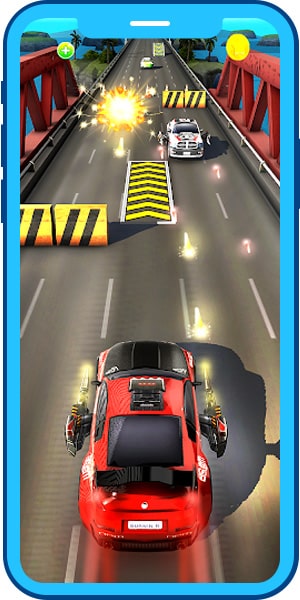 Graphical content is what differentiates one car racing game from others. Bearing that in mind our team of creative designers worked dedicatedly and formed an extensive set of graphical illustrations to create a game outline. Additionally, there were several game interfaces to be built so that players can perform various game associated activities. Therefore, a good amount of time and effort was invested by our talented, skilled and experienced game designers.
Progressively increasing game challenges/obstacles or level designing was also a major challenge in front of our elite game developers since it leads to a game over. To achieve this feat our expert game developers came up with a well-developed set of instructions that increases the game intensity and recurring obstacles' difficulty in a progressive manner.
As we all know, a vast heap of high-quality graphics makes the game heavier, which exceeds game loading time, slows down execution and laggy performance. The only way to tackle this situation is to keep a keen eye on the game performance by performing rigorous testing at every phase of game development. Our expert team of games developers didn't lack in testing games and ensured the delivery of a quality product as promised to offer players a top-notch performance on almost all platforms and devices.
Key Features of a Real Car Racing Game
The NineHertz incorporates Real Car Racing Games with the following must-have features.
General Features
Maddening Graphics/Real Simulation

Range of Exotic Cars

Engaging tracks at Different Locations

An array of Race Modes – Multiplayer, Hot Lap, Practice, Ladder, Endurance, Regulation.

Simulator like Controls

Multiplayer Racing

Hook Features-Burnouts, Drifts, Nitro Boosts, etc.

Real Crash Physics

Customize/Upgrade Stock car

Earn-in Game Cash
Work Gets More Appreciation Than Words
Let's talk more about your plan. Get a free consultancy and no-binding quotation for your project.
Latest
Blogs

and

News

Stay updated with the latest development insights, technologies, trends.
Latest
Blogs

and

News

Stay updated with the latest development insights, technologies, trends.