On-Demand OTT Online Streaming Services
OTT "Over-the-top" is a media service offered directly to users via the internet. Nowadays OTT is trending, and observing a high demand in the media industry since it bypasses cable, broadcast and satellite television platforms, one of the crucial factors behind traditionally conveying the video content as controllers or distributors.
OTT online streaming services can be understood as similar to subscription-based video-on-demand (SVoD) services, where subscribers can access a variety of video content through the website or via an application.
Businesses anyway affiliated with delivering video content to end users are finding custom OTT platform development services, an ideal option to continue their services in this digital world where almost everything is at human fingertips.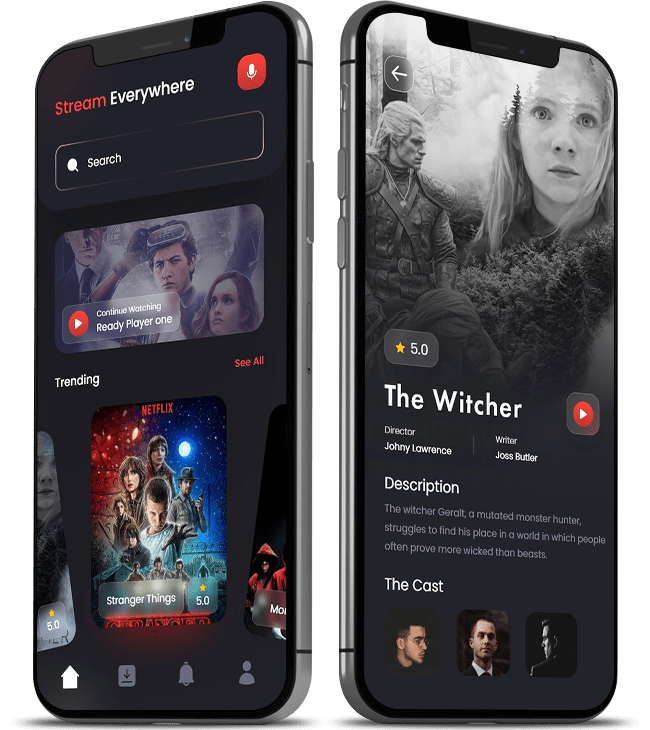 Team
BA (1)
Project Manager (1)
Team Lead (1)
Developers (5)
Designers (2)
QA Testers (2)
Timeline
Of unstoppable work
TechStack
Node.js
MySQL
Oracle
Swift
WebRTC
Budget
Budget for completing the project
Let's Discuss Your Project
Get free consultation and let us know your project idea to trun it into an amazing digital product.
Challenges Occurred While Developing OTT Online Streaming Services
Enhanced Search Functionality
At times, when viewers are highly impatient and have the tendency of giving up easily post searching a couple of pages. Catering the search functionality capable of understanding viewers' behaviour, choices and habits to offer personalized suggestions, was one of the major challenges in front of our elite developers while developing a custom OTT platform.
Multi-Device Viewing
Providing a seamless user experience across a range of devices is another challenge with the custom OTT platform development. Since gone are the days when people tend to consume all sorts of video content on a single device. Now the time has changed, and viewers look for hassle-free video streaming on devices like smart TVs, smartphones, tablets, laptops, desktops, game consoles, etc, all at once.
Handling Millions Of Viewers At A Time
OTT platforms that provide online streaming services, it's hard to say for them, which of their content will go viral and when this happens, viewers land on the platform in a large amount. Therefore, building a platform that can handle millions of requests at a time, without even slowing down or getting crushed, was one of the crucial tasks with the development of On-demand OTT Online Streaming Services.
Viewer Retention
As we all know, the OTT market is becoming more and more crowded (highly dense) each passing day. Therefore, if service providers want to attract and retain viewers to their platform, they need to deliver an impressive overall experience. i.e. providing viewer's choice content would not be enough, they have to maintain a superior video quality and have a clear thought about the advertising content that it should be non-intrusive and easy to skip to play video.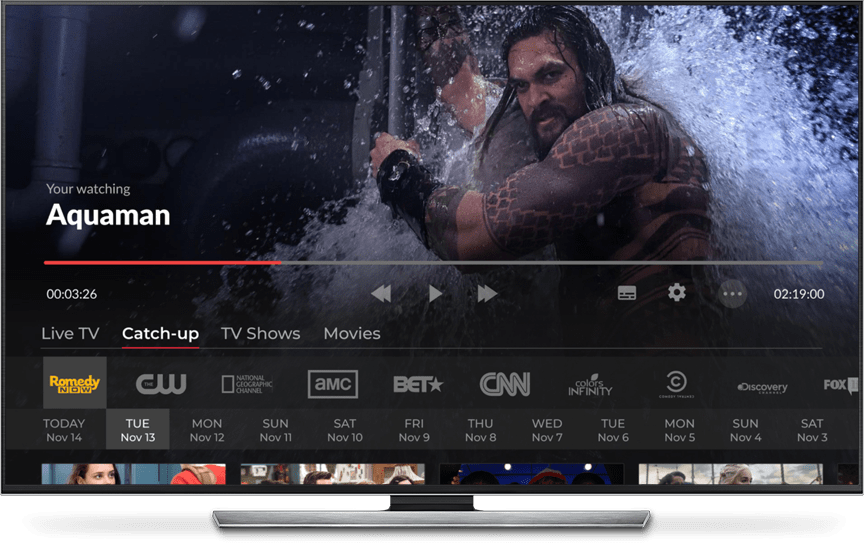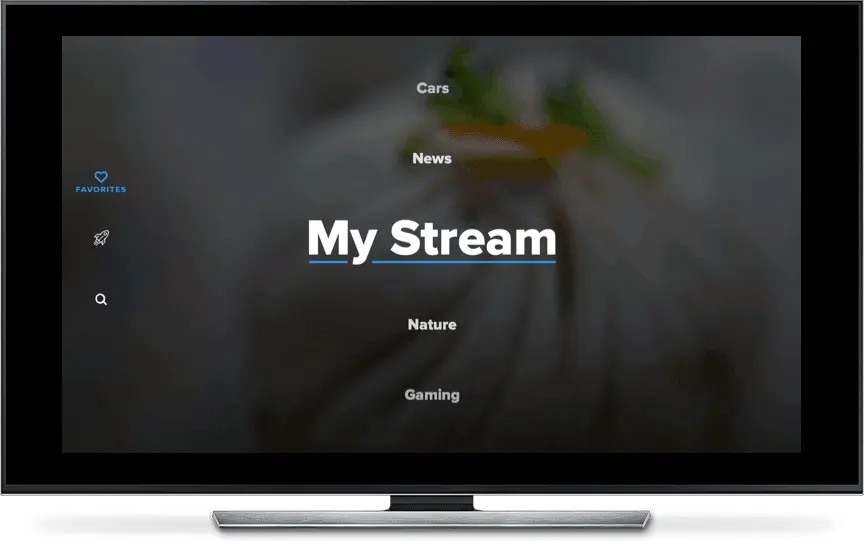 Proposed Solutions For Encountered Challenges
After hours of brainstorming and utilizing their years of experience or expertise in live streaming solutions, our talented team of developers came up with a well-researched set of AI/ML algorithms that understands viewers' choices and habits from previous searches and recommend a personalized range of video content to every single individual.
Our development team resolved the issue of multi-device viewing by curating code in a format that can be accessed across multi-platform providing a similar viewing experience. That format is the key that our developers found for the multi-viewing latch, thanks to their years of experience and expertise in developing live streaming solutions.
To handle such a fortunate event for a streaming service provider, our globally acknowledged team of developers, erected a platform with strong servers and extended bandwidth that allows visited audiences to watch viral content without any glitch on the go.
An impressive overall experience is clearly a matter of question if you want to stay ahead in this race of OTT Online Streaming Service Providers. Our developers give it a sure thought as customer retention is a high priority for any business. And created a custom OTT platform that restricts uploading low-quality video content on servers and follows strict guidelines for advertising with an option to skip that ends up not hampering viewers' fun with watching content.
Key Features Of On-Demand OTT Online Streaming Services
The NineHertz incorporated on-demand OTT online streaming platforms with the following must-have features.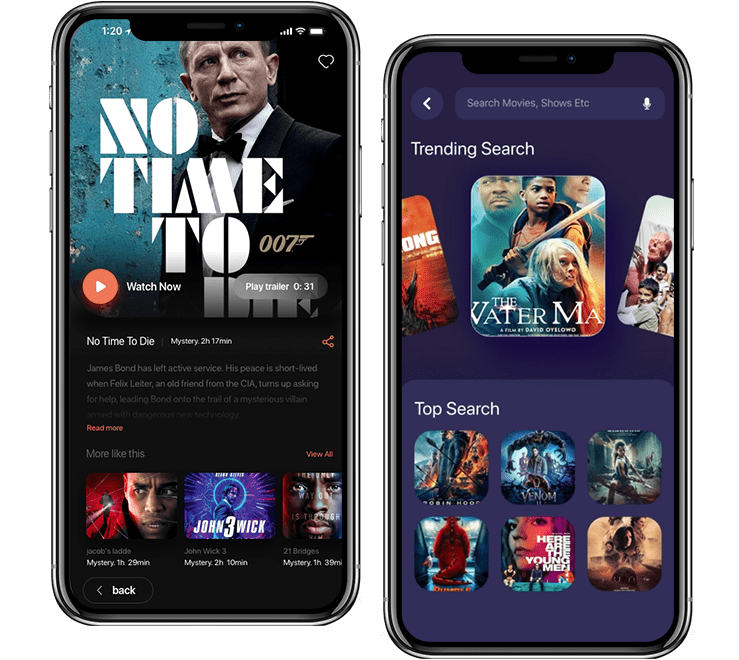 User Panel
Video Hosting It is the backbone of OTT platforms. One can opt for either local hosting or cloud hosting keeping their project objectives in mind.
Multi-device Platform It is one of the must-have features if you want to grab an audience on a large scale. Accessibility of video content on an array of devices is a must ranging from a smartphone, laptop, desktop, tablet, etc.
Video Player A personalized video player crafted for delivering an impressive user experience.
Digital Rights Management (DRM) Considering delicate issues of digital rights and privacy, the DRM feature regulates the security of the OTT platform.
IT Infrastructure A robust, flexible IT infrastructure ensures a better app performance when it comes to managing enormous video content and users at the same time.
Robust Video API Video APIs are essential for an OTT video streaming platform since it allows users to integrate video streaming platform within their own cloud media environment.
Chapter Markers The concept of chapter markers is simple. Using chapter markers one can define different sections within a video that can be demonstrated either via a dot or any other visible mark. By hovering the mouse over or tapping on these dots, users can see the title assigned to that segment of the video.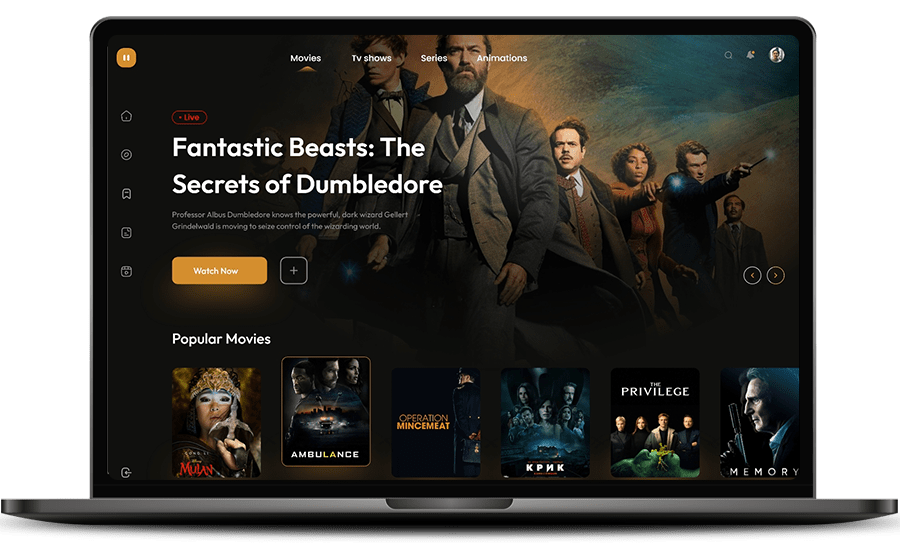 Admin Panel
Centralized Video Management System (CMS) This feature allows service providers to better store, organize, and distribute their content assets.
SaaS or SaaP SaaS (software as a service) and SaaP (software as a product) – The former allows users to access systems on the cloud through connected devices while the latter allows users to host the platform on their own servers. Service providers can choose any option at their convenience.
Video Monetization Model Three types of video monetization models are popular in the market. AVOD (Advertising-supported video-on-demand), SVOD (Subscription video-on-demand) and TVOD (Transaction video-on-demand). Service providers can choose any that best suits their business and generate revenue.
Analytics A significant tool to track audience behaviour on the platform. It supports a lot to grow and scale your business.
Built-in Video Marketing Solutions This feature allows content owners or distributors with placing ads to generate additional income.
Payment Gateways Integration of top-notch and in use payment gateways enables content owners or distributors to generate income directly from the platform.
Let's Discuss Your Project
Get free consultation and let us know your project idea to trun it into an amazing digital product.
Project Milestones We Achieved
01

Requirement Gathering

First we sign the NDA with the client and after that we start gathering the relevant information for the app.

Team Members

Business Analyst and QA

02

App Designing

Our designers now start designing different app screens and wireframes to give seamless user experiences with a flawless look.

Team Members

UI & UX Designers, BA

03

App Development

By using the latest technologies and tools, our expert app developers develop interactive prototypes that attract user's attention.

Team Members

Expert Developers, Designers, BA

04

App Testing

In the final step, our QA team performs various analyses and validations to make sure that the app runs flawlessly.

Team Members

QA, Developers, BA, Project Manager
Work Gets More Appreciation Than Words
Let's talk more about your plan. Get a free consultancy and no-binding quotation for your project.