Retail As A Service – Online Store Management System
For providing you with the best shopping experience, this app is dedicated to giving a wide range of retail products, prices & experiences to assist the user's in maintaining their household activities with great ease. Available on Android and iOS, this app is an ideal choice for bulky buyers who want 100% genuine products at the best wholesale charges directly through our app. Get the best retail services at your doorstep.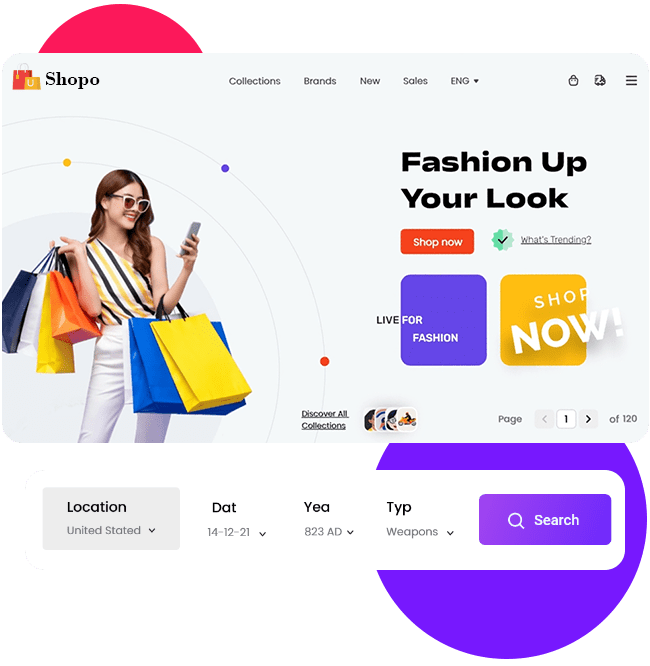 Team
BA (1)
Project Manager (1)
Developers (4)
Database Architect (1)
Designers (1)
QA Testers (2)
Timeline
Of Dedicated Work
TechStack
Laravel framework
JS – React, Angular, Node
SQL – MySQL, MongoDB
HTML5 / CSS
Accessible Platforms
WordPress
Shopify
Magento
WooCommerce
Budget
Budget for completing the project
Let's Discuss Your Project
Get free consultation and let us know your project idea to trun it into an amazing digital product.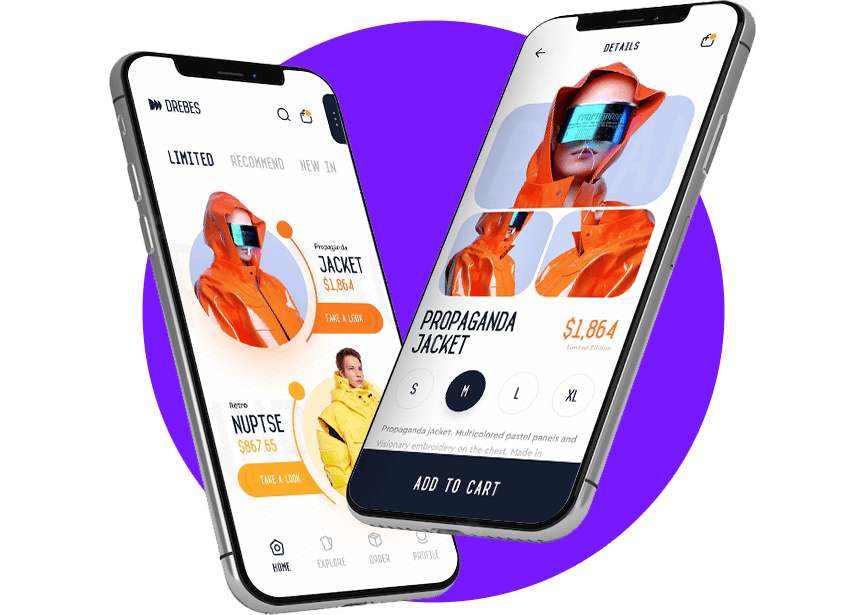 Challenges We Met In The App Development Process
In this online store management app development, the main challenge faced by our developers was maintaining a load of inventory, consumer feedback, the delivery time of the product, and a support system to give a flawless user experience. This challenge urged our developer to do some research and maintain the overall activities of the app.
Another challenge was to manage the bulk data of different products, retailers, customers, etc. In this eCommerce app, there is so much heavy data collected that may make the app performance slow. So, to make the app performance fast and active, our developers needed to think about it and work on this differently.
Solutions & Propositions
To solve the management challenge, our skilled developers did some brainstorming and concluded with the solution named personalized CRM. Our developers created a unique CRM so that the app is able to maintain all the inventory load, product and price management, and other user related things to give a seamless working experience.
To maintain the bulk data of this eCommerce app, our smart developers create unique databases named: master database and slave database. In the slave database, they save the temporary (ongoing) data of the app, and on the other hand, all the completed data was later mentioned in the master database. This will reduce the chances of hitting and enable the app to work properly.
Let's Discuss Your Project
Get free consultation and let us know your project idea to trun it into an amazing digital product.
Project Milestones We Achieved
01

Requirement Gathering

First we sign the NDA with the client and after that we start gathering the relevant information for the app.

Team Members

Business Analyst and QA

02

App Designing

Our designers now start designing different app screens and wireframes to give seamless user experiences with a flawless look.

Team Members

UI & UX Designers, BA

03

App Development

By using the latest technologies and tools, our expert app developers develop interactive prototypes that attract user's attention.

Team Members

Expert Developers, Designers, BA

04

App Testing

In the final step, our QA team performs various analyses and validations to make sure that the app runs flawlessly.

Team Members

QA, Developers, BA, Project Manager
Work Gets More Appreciation Than Words
Let's talk more about your plan. Get a free consultancy and no-binding quotation for your project.