The Most
Followed

and

Proven

Technology Trends for the Real Estate Industry

Most Anticipated Real Estate Solutions


There have been rising appearance of e-commerce in the real estate sector. A major part of the real estate sector is consumer behaviour, which is changing with the current pace of the marketplace. Most of the real estate sector is dealing with this category where the dealers have shifted their approach to reach an extensive base of customers. We are accommodating the most extensive real estate solutions to provide you a global reach.
Real estate sector is very much prone to dubious consumer behaviours and constantly altering market trends. We are here to make you available the solutions for the most challenging industry task of the time.
Why you need Real Estate Solutions ?
Shortcoming of the Talent Pool
Real Estate Market goes through a rare number of real estate buyers. Also, the buyers don't get enough assurance of suitable property. Often, the buyers feel skeptical about online buying and selling. An interactive UX plays an important role while making an impression on the online buyers.

Technology Driven Changes
The aid of technology has proved to be both favourable and unfavourable for the real estate sector. Things and solutions are getting smarter. This is leaving a considerable scope of doubt and putting an impact on the online real estate.

Visionary Buyers
Consumers want a more stress-free experience and a quick method to make the bookings. They want the benefit of the quality results with a robust buying procedure.

Operating Cost
Real estate sector is mostly affected by the government regulations and rules. Various terms and conditions are added for the agents, developers and appraisers.
How
The NineHertz

Adds

Value

to Your

Business?

The NineHertz puts all the efforts to meet the potential buyers with the available options in the marketplace. Our development services, our only goal is to serve the pool of global audience with the help of robust technologies for the mobile and web solutions.

Empowered Solutions
To act as guidance to the real estate players who seek after a tested and lasting solution, we attempt to create an impactful manifestation of your portal by understanding your business needs.

Advancing Technology
Join hands with us to work on the methodologies of 3D technology. Our solutions are stellar and enough up to the mark to be able to get you the benefits of the elevating technology levels.

Solution Oriented Approach
We are here to assist the real estate companies to build the holistic web app solutions. With this, we deliver lasting business solutions that endure the support to many real-estate locations.
The Most
Followed

and Proven

Technology

Trends of the Industry

Our Approachable Solutions Include



Property

Listing



ERP

and

CRM




Web

Development for Property



CMS

(Content Management System)



IDX

Management and Update



Custom

Page Development



Fully

Responsive mobile optimization



Customized

Page Development



Re-development

Solution for the existing website
We take
care

of your

Queries

by providing

suitable Real-estate

solutions. We provide Top

solutions

as

UI/UX Design
Services

Web Application
Development Services

Consulting Services

Quality Check

Software Development
Services for Enterprise

Product Strategy
Services

Maintenance and
Support Services

Mobile App
Development Services

Product Strategy
Services for Startups
Take a
Leap over

Your Home

Real Estate

Solutions

We are here to assist you for the elevated levels of property marketing. Let your ideas flow with our dedicated solutions and approach. Boost your campaign strength with some of our most scalable technology and respectable ROI.

Choosing Nine Hertz to develop my project was the right choice and working with them is Pleasure.
Their team did great work and i'm Carefree.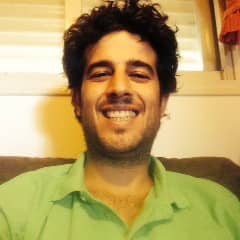 Nitay
I have been working in the tech industry for 3.5 years now, and during the time I have had many different developers for different solutions. Never finding the right mix was tough, until I met NineHertz. In all honesty I could not be happier, from attention to detail, to time efficiency I have never been more satisfied. Would I recommend them? Of course!

Mario Aguayo
Nine Hertz is a great company that is very competent. I worked hand and hand for several months with my Nine Hertz project manager and was very impressed by his knowledge and hard work. Nine Hertz is a great option for those looking for top-tier developers at an affordable price.

Mani Masshafi
Nine Hertz was extremely responsive in all aspects of our communication and planning. Professional and knowledgeable! Will work with them in the future and highly recommend!

Mike Johnson
I endorse Nine Hertz and their team of highly qualified professionals as one of the few great web development company overseas today and thank every one of the team members of Nine Hertz that worked on our application-build to make it a success.They were able to take our plans and ideas and bring them to life. I hope to work with this high caliber team in the future.

Negi Boaka
View More Reviews