Building Artistic mobile apps using Hybrid Application Development that helps customers to engage more customers
Ensuring your success through hassle-free Hybrid application development process
Serving spacious client-base with the massive experience in hybrid applications
Forefront hybrid application development solutions for more than 15 countries. We are serving spacious client-base with the massive experience in hybrid apps. We are capable enough to harmonize the power of HTML5 development with the brand-new mobile device frameworks for building exquisite, cromlech and economical hybrid apps on all prime mobile platforms including iOS and Android.
---
Huge experience in frameworks such as Sencha and Titanium to develop cross-platform apps
Constantly evolving in customized hybrid apps in the most suitable timeframe. Our hybrid mobile application developers are experienced have built novel mobile apps using hybrid tools and technology helping customers to slow down their costs so that they can get substantial time to market delivery and can reach to the large volume of viewers.
---
Trusted partners providing splendid solutions for all your hybrid app development queries
Building hybrid apps with full control and flexibility. We have built a goodwill in IT world by endowing the optimal results according to the customer's necessity within their budget. We are the top hybrid app development services provider firm in India, providing app development services since last 9 years.
---
We create hybrid mobile applications across multiple platforms with a single code base
A team of robust hybrid experts delivering best-in-class apps

Adherence to Client's Requirements
Our proficient developers and Sales executives have numerous discussions to drive home all your mobile needs. Also, we have the impeccable track record in term of clients satisfaction as a hybrid app development company.

Multi-Platform Approach
We are the professional hybrid app development company. Thus, for the multitude platforms like Android, iOS, and Windows, we at the NineHertz follows agile approach to develop highly secured hybrid apps.

Foolproof Apps With Extensive Testing
We perform post-release testing to be perfectly sure. Also, comprehensive testing at different stages of PhoneGap app development is performed to confirm that there are no bugs or errors in the source code.

Apps With Native-Like Functionalities
The apps that we develop are hard to distinguish from the native ones. Along with these, we make the full use of PhoneGap APIs that allow us to incorporate native-like features and functionalities for a wide range of devices.
Frequently Asked Questions
what is Hybrid app development?
The term hybrid is well defined in itself, as it means mixture and fusion, and when it comes to app development, we usually talk about the apps that are built with hybrid frameworks such as PhoneGap, Cordova, titanium etc. These frameworks allow access to hardware components of the device such as camera and push notifications while using the app.
Hybrid apps are similar to native apps by look and features but it gives extra functionality like a separate browser to users within the app. HTML, CSS, and JavaScript are used to develop these apps. Hybrid apps are generally web-based apps.
People often used to say that Hybrid apps are slow. Is it true?
You might be confused if you are asking this. Hybrid apps are not slow if they are designed as per the device specifications and fitted versions. It is all about performance. One must understand the requirements and functioning of hybrid apps.
We always strive for best in quality. You stay free from this and we assure you better quality apps with the fastest performance.
Are hybrid apps safe? How do you provide the data security?
Yes, hybrid apps are completely safe. We provide security tokens to the source code so that no one can hack the app data and there is robust encryption to secure user's data.
What technical skills are required for developing hybrid apps? Are your developers familiar with those skills?
Knowledge of frameworks like PhoneGap, Cordova, and programming knowledge of HTML, CSS, and JavaScript is required to be a professional developer. Our developers are experienced and have great knowledge in various aspects of mobile app development. They carry the sound knowledge of programming and understand modern app development along with proficiency in frameworks.
What is the process of development?
The development process will start after discussing your requirements. These requirements will further discuss with internal teams like Project management team, business developers and technical team to get more insight on your idea. You will get a defined project with its scope.
The development team will be allotted with modules of the project. Different modules are divided among developers to get the project done by time and quality. Each module is tested by the end of testers to know the accuracy of the app. A functional testing is also done before finalizing the project.
Proven
track

record to

deliver

sumptuous

hybrid

apps within the

specified

timeframe

Experience the new array of development witnessing 100% success

Choosing Nine Hertz to develop my project was the right choice and working with them is Pleasure.
Their team did great work and i'm Carefree.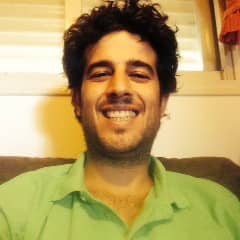 Nitay
I have been working in the tech industry for 3.5 years now, and during the time I have had many different developers for different solutions. Never finding the right mix was tough, until I met NineHertz. In all honesty I could not be happier, from attention to detail, to time efficiency I have never been more satisfied. Would I recommend them? Of course!

Mario Aguayo
Nine Hertz is a great company that is very competent. I worked hand and hand for several months with my Nine Hertz project manager and was very impressed by his knowledge and hard work. Nine Hertz is a great option for those looking for top-tier developers at an affordable price.

Mani Masshafi
Nine Hertz was extremely responsive in all aspects of our communication and planning. Professional and knowledgeable! Will work with them in the future and highly recommend!

Mike Johnson
I endorse Nine Hertz and their team of highly qualified professionals as one of the few great web development company overseas today and thank every one of the team members of Nine Hertz that worked on our application-build to make it a success.They were able to take our plans and ideas and bring them to life. I hope to work with this high caliber team in the future.

Negi Boaka
View More Reviews