Racing games are a type of video game in which the player competes in a racing event and online car racing games. They might be inspired by anything from real-life racing leagues to mythical worlds while playing racing games.
There are millions of racing games, yet, they are divided into two categories: realistic racing simulators and fantasy arcade-style racing games(drag racing games). In the 1990s, kart racing games became a popular sub-genre of the latter for game development. Racing games may also be classified as sports games best in the field of creating a video game.
During the forecast period (2019–2025), the global racing games market is estimated to reach USD 8,061.1 million, increasing at a CAGR of 11.2 percent.
Who Creates Online Car Racing Game App?
The car racing game development industry (car, bike racing games) has been divided into two types based on type: client type and web game type. In 2018, the client type category held a bigger market share, and this trend is likely to continue throughout the projection period and is an integral part of everyday life. Downloadable software and CD-based gaming experience make up the client type category. These top car/bike racing games may be played on PCs, mobile apps, consoles, and simulators that are linked to a PC or console.
The market has been split into mobile, PC, console, and racing simulators based on application. The console section is further divided into XBOX, PlayStation, and various sub-segments. The PC section includes games that are downloaded or purchased from physical stores and played on personal computers. The mobile section includes games that are downloaded as mobile applications from the App Store or Google Play Store on a smartphone. In 2018, the mobile sector held the biggest market share, and this trend is projected to continue.
Want to Launch Your Own Game?
Convert Your Game idea into Reality
Car Racing Game App Business Model
Most of the app creators face this question, how to monetise the game app along with car racing game app development. If you look carefully at the most popular games on App Store, you'll see that most of them employ a freemium model, which players enjoy. Users widely use the method.
You may also provide a free version to as many players as possible, and if they enjoy the game, they will be willing to pay for the premium features.
But, before you do so, make sure that your users are willing to pay for the game even if they haven't played it yet. If you can afford it, add in-app purchases to your racing game, although this primarily depends on your game's success.
For F2P (free-to-play) economic models, in-app advertising and in-app purchases, in particular, are critical monetization tactics.
In-app advertising: You may pick from a variety of ad styles, including rewarded videos, banner advertisements, interstitials, and offerwall ads.
In-app purchases: With in-app purchases accounting for 53 percent of a developer's income, it's no surprise that the microtransactions business model is one of the most effective mobile game monetization tactics. IAPs also allows developers to control their own sales.
Premium paid applications: Premium paid apps may only be used to monetise a mobile game if it has a strong value proposition and few to no competitors in the genre that have the same qualities and quality.
Create Your Own Racing Game & Earn Huge
Request A Free Quote
1200+ Projects Delivered 12+ Industry Experience 450+ Clients Worldwide 200+ Certified & Expert Programmers
Top 5 Car Racing Game Development Companies:
1. The NineHertz
The Ninehertz is a decade-old video game developers on a mission to empower businesses with cutting-edge technology to thrive in the digital age and to create lasting value by solving the problems digitally.
2. Zensar Technologies
Zensar Technologies, established in 1991, is a leading mobile app and web development firm. The company has operations in 20 different countries and employs over 10,000 individuals.
3. Tech Mahindra
Tech Mahindra is a subsidiary of the Mahindra Group that offers information technology (IT) services to virtually every industry. This company has over 900 active clients worldwide and employs 125,000 people in 90 countries. It offers, among other things, online and app development, cloud solutions, and enterprise business solutions.
4. TCS
TCS is one of India's best-known IT companies, as well as one of the most valuable IT services brands in the world. The company offers a variety of services, including mobile apps, Internet of Things, Blockchain, Game Development, Virtual Reality Games, Cloud Solutions, Enterprise Apps, Automation and AI, and more. It first opened its doors in 1968 and now has 149 locations in 46 countries.
5. Infosys
Infosys Limited is a global organisation headquartered in India that specialises in business consulting, information technology, and outsourcing. Infosys is India's second-largest IT company, after TCS. The company's global network includes 123 development centers and 82 sales and marketing offices. They have game developers with 3D and AR/VR game development experience.
Types of Car Racing Games
1. Arcade-Style Racing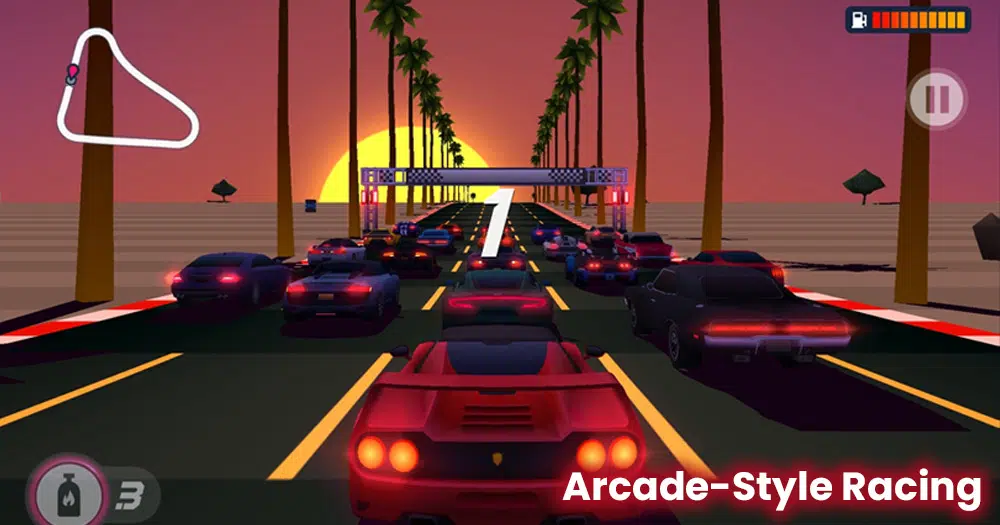 Arcade-style racing games prioritise enjoyment and a fast-paced experience, as automobiles race cars in a variety of ways. Arcade-style races have significantly more permissive physics than simulation racers, which is a crucial aspect that separates them from simulation racers. Arcade-style racers, eliminate the precision and rigour necessary from the simulation experience and concentrate solely on the speed racing elements themselves.
2. Simulation Racing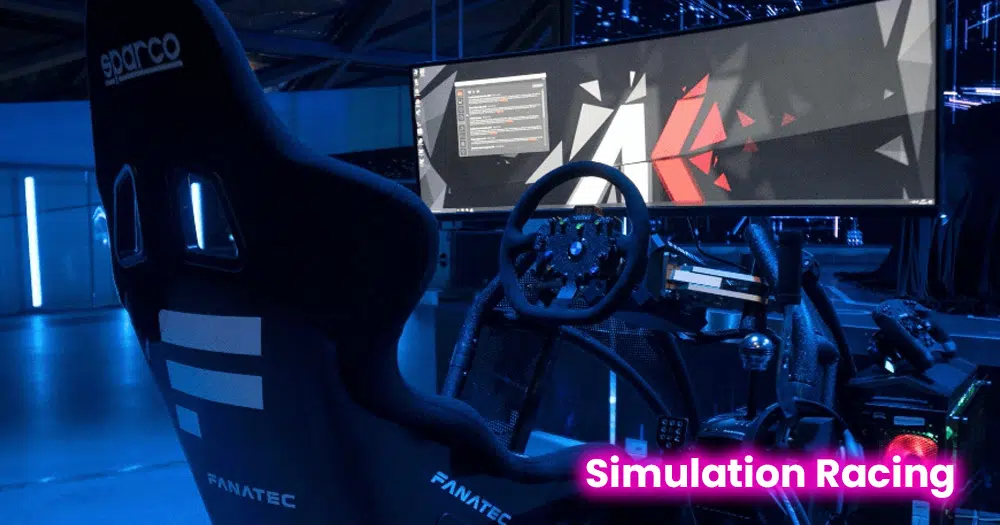 The goal of simulation racing games is to accurately simulate the handling of a car. They usually license genuine automobiles or racing leagues, but if they can't get an official license for them, they'll employ imaginary cars that look like real ones. In simulation racing games, proper cornering techniques, skills and precision racing techniques take precedence.
3. Kart Racing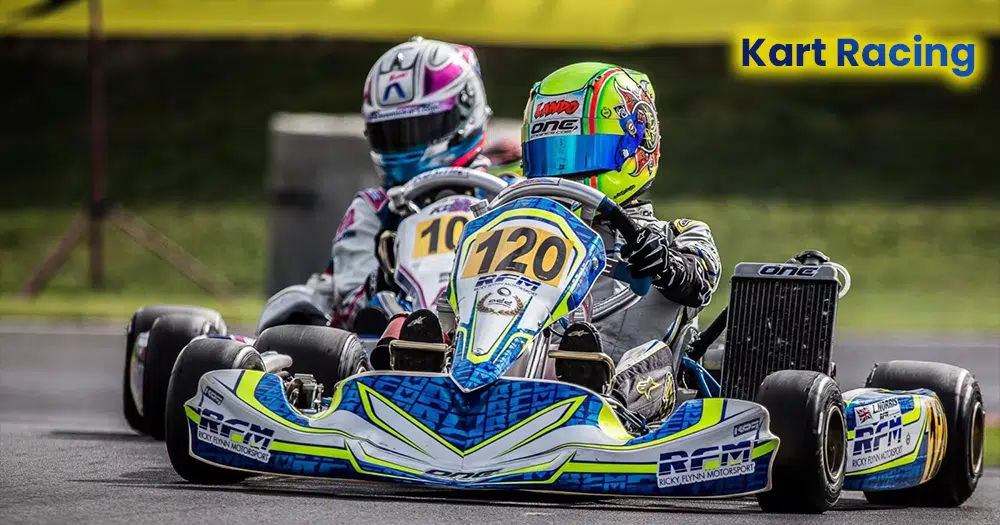 Kart driving racing games offer simplified principles while incorporating hazards, unique course designs, and a variety of active components. Kart racing games are more arcade-like than other racing games, and they frequently include user input and levels where player characters may shoot projectiles at each other or acquire power-ups. Typically, cars in such games move more like go-karts, with no gear lever or clutch pedal and fewer rules.
4. Futuristic Racing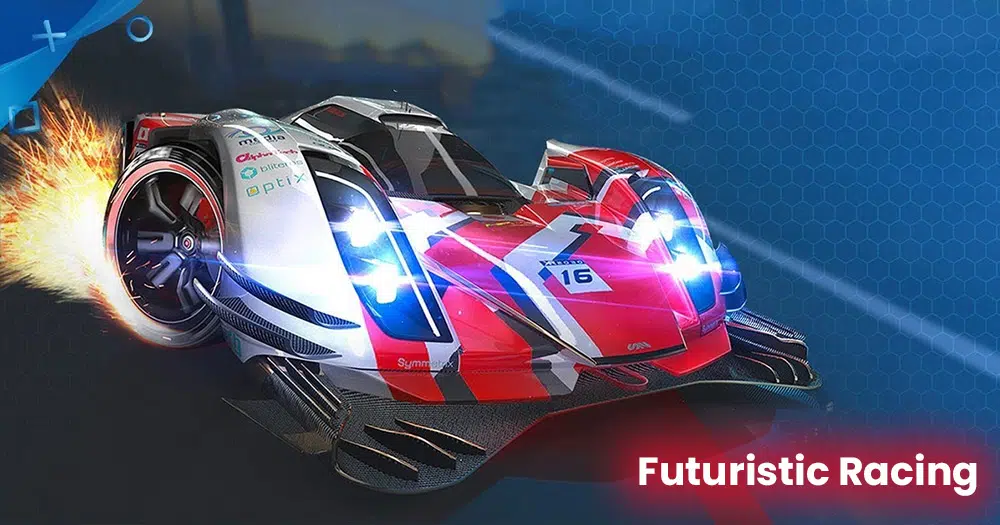 Futuristic racing games are a form of racing game in which players race against the clock or other vehicles in science fiction vehicles such as sci-fi automobiles or other sci-fi vehicles. Vehicle combat skills may be included in a variety of futuristic racing games.
5. Off-Road Racing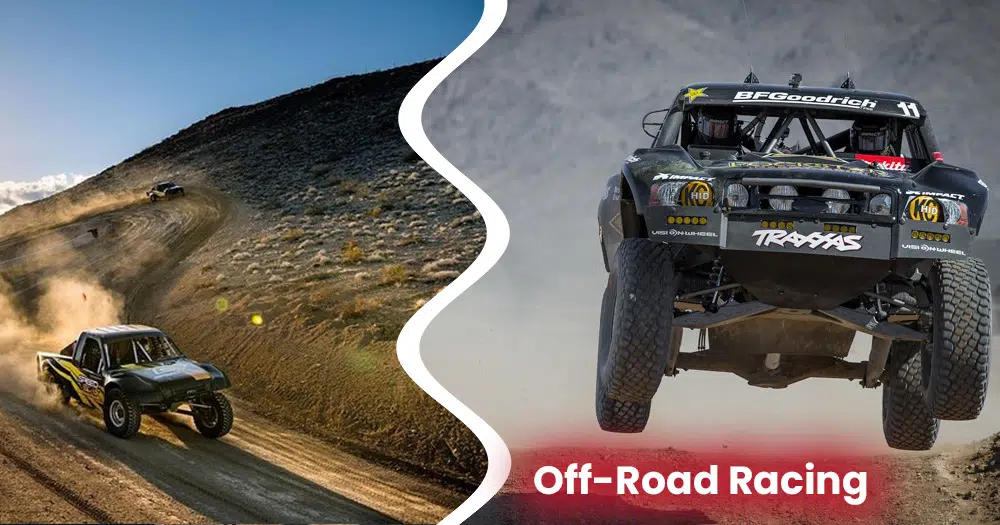 Offroad Racing is the ultimate off-road driving game in which you compete against a massive number of other players. You'll be able to race across some of the most stunning landscapes, including icy mountains and arid deserts. Get behind the wheel and put your driving skills to the test.
6. Stock car racing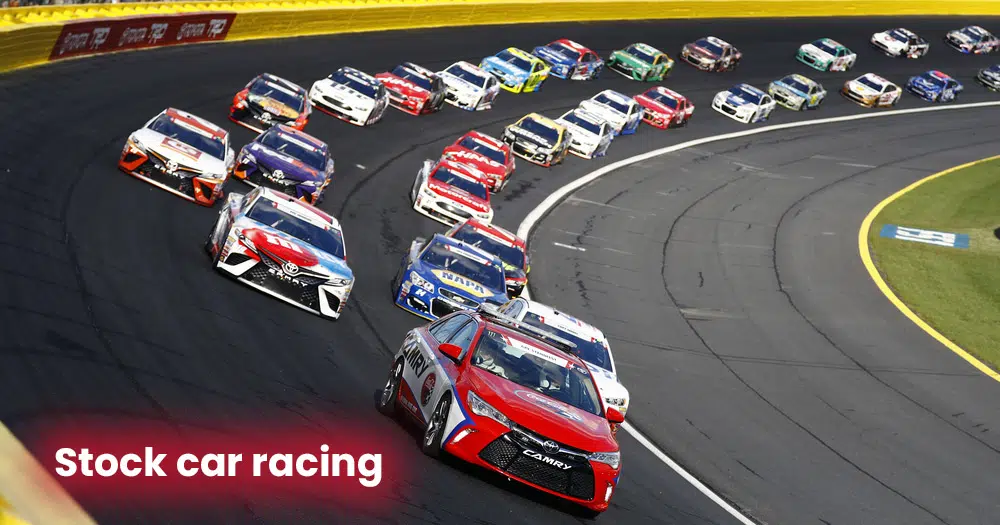 The stock car race is the most popular kind of auto racing in North America. [11] Stockcars, which are mostly raced on oval tracks, resemble production vehicles but are actually purpose-made racing machines designed to strict requirements, and are also known as Silhouette racing cars when combined with touring cars.
Top Car Racing Games in 2022
| Game Name | Year of Build | Revenue | No. of Downloads |
| --- | --- | --- | --- |
| Project cars 2 | 2015 | $12 Million | 2 Million |
| F1 2020 | 2020 | $14.9 Million | 9 Million |
| Need for Speed: Hot pursuit | 2010 | $6.5 Million | 8.5 Million |
| Shift 2 | 2011 | $8,20,222 | 13 Million |
| Forza Horizon 5 | 2021 | $68 Million | 10 Million |
1. Project Cars 2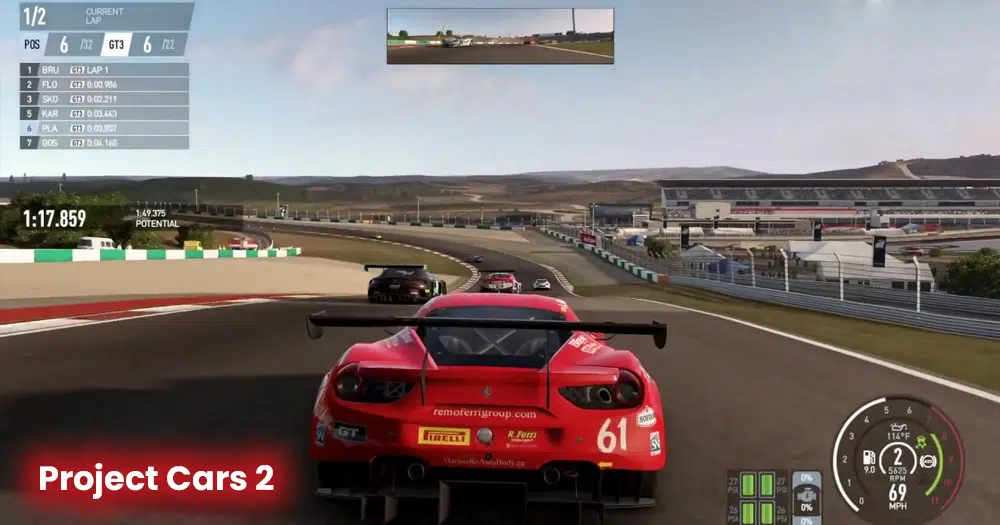 Project Cars 2 is one of the greatest simulation racing games available, especially for those seeking a thrilling single-player racing experience. Project Cars 2 is an incredible sim racing game with one of the greatest track options in the genre and a fantastic driving experience.
2. F1 2020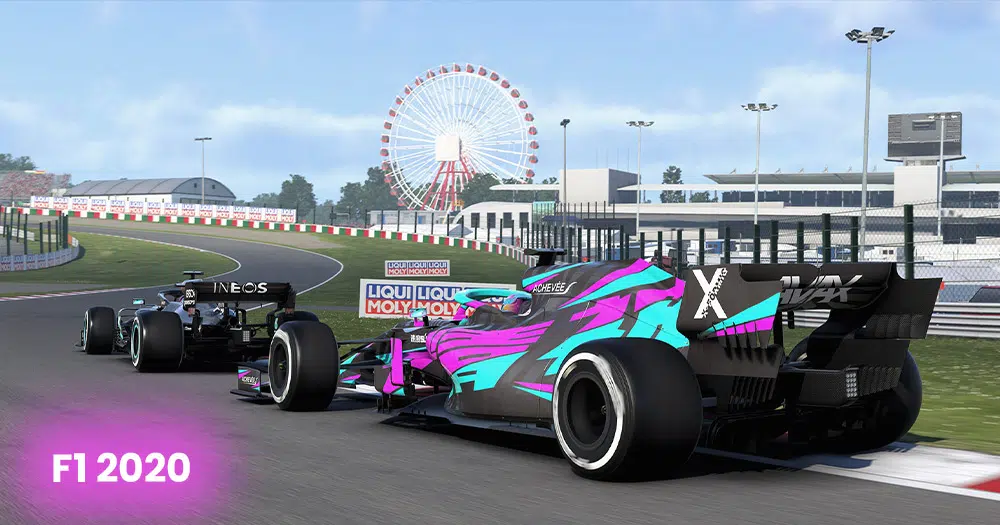 F1 2020 is the most demanding, most complete, and most engrossing entry yet. The big addition is the option to start career mode as both a team boss and a driver. An uncommonly thorough overhaul at a time other annualised sports games are phoning it in.
3. Need for Speed: Hot Pursuit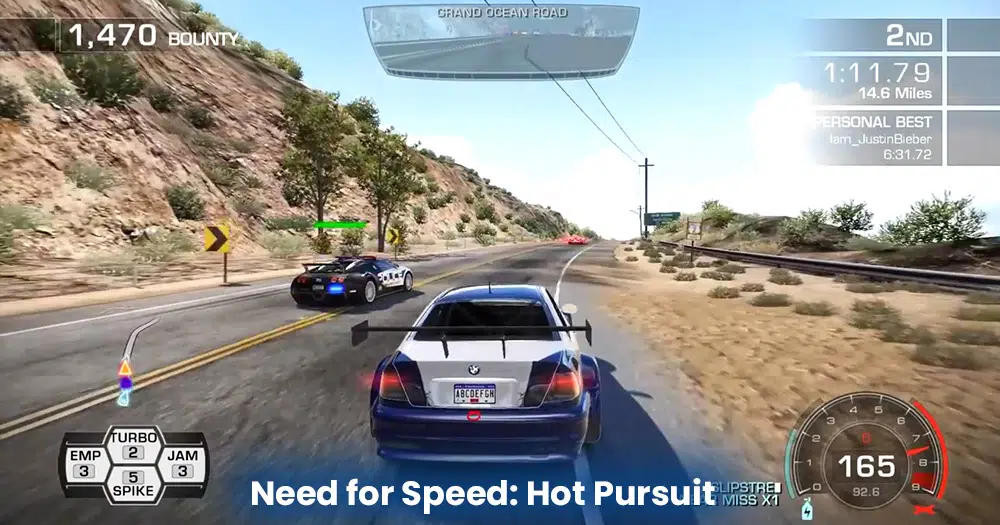 Hot Pursuit is a racing game set in an era when arcade races with high-end tuned cars were at their peak. It's the purest form of Need for Speed before it got open-world, and it delivers exactly what the title promises, race after race, with no pause. Enjoy the simple life while riding a European exotic down a length of hauntingly gorgeous Pacific coast roadway, trailed by a train of police cars.
4. Shift 2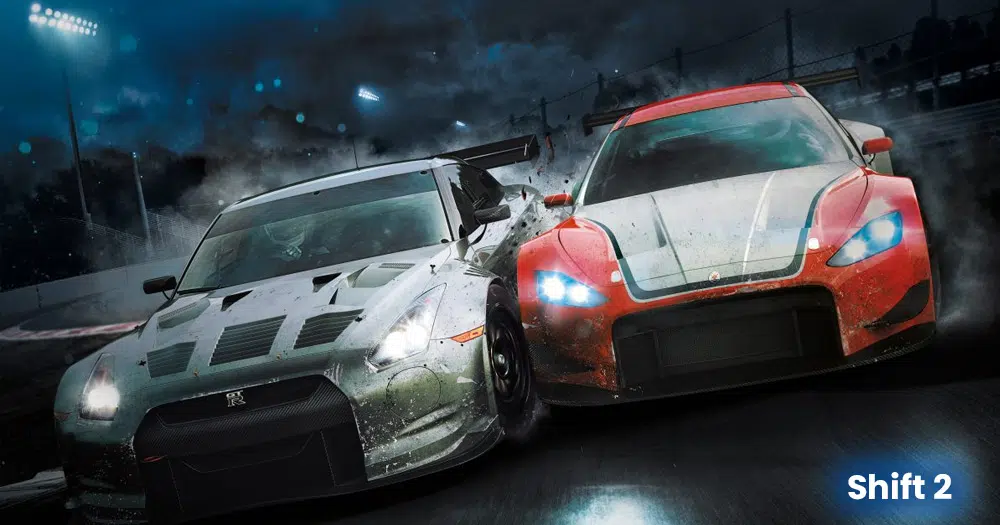 Shift 2 might be the best compromise between realism and accessibility of any game on this list. It's not just the ways the car handle – menacing, but capable – it's the way it consistently thinks about what players need to perform at a high level. A dynamic view that subtly changes based on context.
5. Forza Horizon 5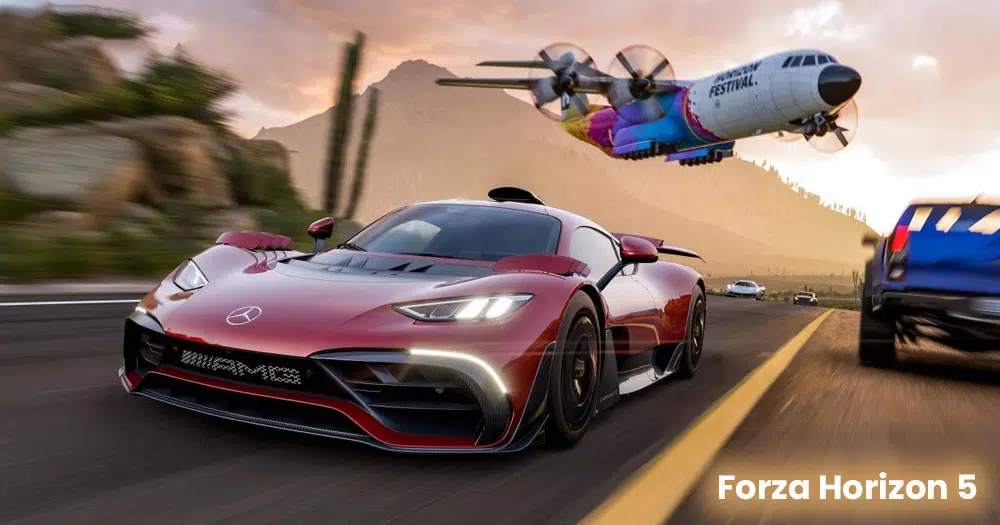 Forza Horizon 5's Mexico is 50% larger than the previous game's UK. Playground Games has truly mastered the racing game format. You can participate in traditional races, co-op campaigns, stunt jumps and seasonal championships. There's also a range of vehicles ranging from modified dune buggies to one-off hypercars.
Features of These Car Racing Games
Free World Map
Although having an open-world aspect in a racing game may seem superfluous, adding a walk-around option to something like Forza Horizon 3 would offer more fun and depth to the game, as well as a fascinating 'live the life' component to motorsport games like Project CARS.
More interaction
More interaction with real-world features like houses, people, buildings, and businesses would be excellent in games with an open-world or map aspect. This may be a little suggestion, but it would bring something new to games like Need for Speed.
Split-Screen
So, while split-screen is still present in many racing games, it's strange that this simple yet pleasant offline playing mode is not accessible on all platform versions. While racing games are increasingly concentrating on online multiplayer, offline matches inside the same platform remain popular.
Flashbacks
Flashbacks let new and less-talented players save time and make games more approachable. For more experienced/gifted players, most games that have something like this also have the option to turn it off.
Mini-Challenge
Forza Motorsport 4's Top Gear Car Football or Forza Horizon 3's 'Bucket List' challenges are fantastic examples. These non-racing aspects may be entertaining and provide variety to the game, making it less monotonous.
The Graphics and Sound Effects
Online racing games are addicting and engaging, but they don't take much time. There is no waiting for them to load, and they have excellent graphics. All you need is to connect to the Internet, visit an arcade website or buy the game from a third-party site.
The Thrilling Competition
Online car racing is about the thrill of experiencing a head-to-head race. There are players from all over the world vying for your attention. You will feel happy when you get the highest score in a particular game, even if it took you many hours.
Also Read: 40+ Best Mobile Game App Ideas for Beginners [Android & iOS]
Technologies Used In The Development Process
AI Concepts and Techniques
Vector calculations and waypoint: A virtual waypoint gadget was the first technology utilised to direct the automobile. A sequence of waypoints, each of which is a 3D coordinate denoting a vital place on the racetrack, make up the waypoint scheme.
Conditional monitoring: Due to the nonlinear connection between the input and output vectors, the game-controlled car's steering and braking output levels could not be estimated only from the measured output vector in the waypoints technique. The gaming system had to have a conditional control mechanism that could fine-tune the vehicle's steering and braking performance levels.
Artificial environment: The gaming system's second mechanism for riding the car is trigger detection and fake environment perception. In current video games, trigger detection is a typical technique for identifying a certain game item when it is close to another game object. This method may be used to determine whether or not the game-controlled automobile can crash with something, such as a wall.
Technologies Used As The Higher-Level Abstraction Programming Tools
Unity game engine: The game's 3D environment was created using Unity Technologies' Unity gaming engine. Unity is a game engine and integrated development environment (IDE) for creating games for Windows, Mac OS X, Linux, and other mobile platforms. Unity can handle graphics rendering and physics computations, allowing game creators to focus on the concept and development of the game.
MonoDevelop: The Unity game engine works in collaboration with MonoDevelop to manipulate the behaviours of objects. MonoDevelop is an open-source Integrated Development Environment (IDE) for the C# programming language created by Xamarin and the Mono group. MonoDevelop allows developers to connect scripts written in C#, JavaScript, or Boo to Unity engine objects, machine learning allowing them to manage the logic and behaviours of the objects within the Unity environment. MonoDevelop allows game creators to focus on the AI parts of their games rather than issues like 3D graphics rendering and physics computations.
Create Your Own Racing Game & Earn Huge
Request A Free Quote
1200+ Projects Delivered 12+ Industry Experience 450+ Clients Worldwide 200+ Certified & Expert Programmers
Development Process of Car Racing Game
Unique Ideas
One of the most important components of the entire procedure is the plan or working ideas for the gaming app. A specific game idea serves as the foundation for a successful automotive game creation process. If the foundation is strong, there is a greater likelihood of success. To develop a stronger foundation, you must have a creative and exciting vision. The objective is to see your project through to the end. Create a game idea that is both entertaining and educational.
Platform
Choosing a forum is one of the most important considerations. Choosing the platform on which you wish to release your game app is a big step. Online racing games may be developed on a variety of platforms, including iOS, Android, Windows, and others. This selection will have an impact on your overall success, so choose a forum with your target audience in mind.
Technology
In order to develop car racing game app, you must carefully choose the technology. There are several technologies to pick from; you must select the one that best matches your requirements. The technology you employ must operate with both the 3D and Unity racing games without influencing the outcomes. The technologies you choose will have a direct impact on the production and products of your racing game, so be sure you know what you're going to use.
Developer
For adventure game racing design, the greatest racing game developer is needed. The game's heart and soul is the creator; the entire process hinges on him. From coding to programming, they're involved in every aspect of game creation. They can help you turn your idea into a reality while also managing the business side of things.
Car Racing Game Development Cost
In order to Create car racing game app, car racing game development cost is one difficult phase to know where to begin with. The money required to build a racing game app is determined by a number of things. The cost of developing a racing game app is mostly determined by its infrastructure. Finally, The overall cost of developing a racing game is $5000 to $7000 monthly.
Region Wise Cost of Car Racing Game Development:
| Region | Price Range (Hourly) | Average Price (Hourly) |
| --- | --- | --- |
| India | $10 – $90 | $50 |
| Australia | $35 – $100 | $70 |
| Eastern Europe | $20 – $100 | $35 |
| North America | $50 – $200 | $74 |
| South America | $30 – $130 | $55 |
| United Kingdom | $40 – $170 | $30 |
There are a few other things that impact the cost of the racing game app development process.
Platform
Advertisement
In-app purchase
Free-Premium
Product
Marketing
Testing
Community
Wrap Up!
Finally, Racing games are hugely popular for centuries and are loved by all generations. With the emergence of technology and advancement, there are numerous lucrative racing games available for all age groups. From motor racing games to stunt driving you can choose any for the most engaging and exciting experience. Playing physical games helps you improve and strengthen your muscles exactly, in the same way, cognitive games help you boost your brain and improve brain performance.