New discoveries of Android 11 vs Android 10. Learn about Android 11 beta version release, new features, advanced changes.
Are you looking for Android app development, one of the most preferred app development platforms for business applications? And want to hire Android app developers or Android application development agencies for your mobile app project. Here is good news for you, Google has released the first beta version of the Android 11, the next-generation operating system. However, its stable release is probable to launch somewhere in September this year.
You can consider Android 11. Its first beta version is available to download. If you can compromise with the stability of the latest features. These improved and new features will not only simplify the mobile app design but also provide enhanced UI and UX experience of the application. This in turns, ensures the success of the upcoming Android applications in the market. You might be interested to check the newly released Android 12 features.
Android 11: Overview of Android New Version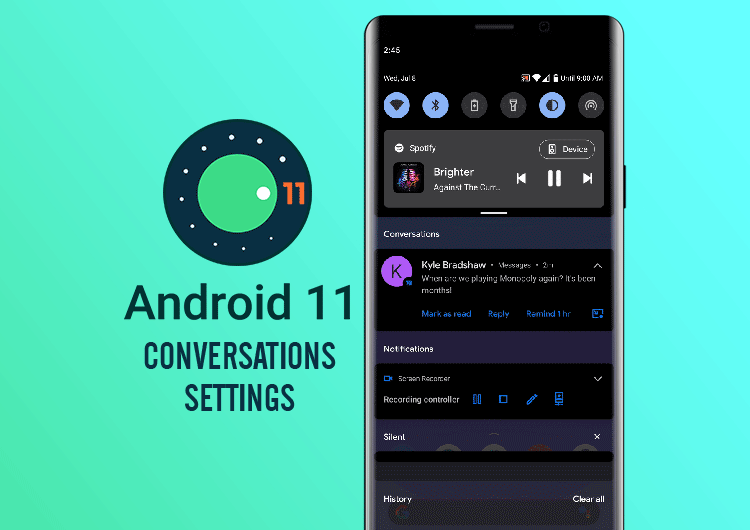 Android 11, the next-generation version of Google's Android software is slated to launch in 2020. However, its first developer preview has come earlier than expected, back in February 2020. So that the developers can get a chance to be familiar with the new OS and make adjustments according to their apps. Soon after, Google releases its second and third previews which are later followed by the fourth preview. However, it did not receive significant changes over others.
The first beta version of the Android 11 which was scheduled to roll out at Google I/O event, has been cancelled due to the coronavirus pandemic and released at an online event on Wednesday, June 10. While the beta 2 and beta 3 versions are lined up to release in July and August respectively. It will include rigorous testing as well so that available bugs can be identified and rectified accordingly. Also, if there is a possibility of adding new features, it can also be done before its official consumer launch in the market.
As expected, Android 11 will make its way to the development sector somewhere in September 2020. Since the last updated Android 10 was also rolled on September 3, in the year 2019.
As the name of the latest version of Google's Android software is concerned, it is likely to be christened as Android 11. Because the tech giant has already retired the philosophy of naming Android versions after desserts in August 2019. And later iterations are subjected to be named against a letter or number rather than the name of a dessert. To make you understand it easily here are some examples of the past Android versions. Like Android 8 is also known as Android 8 Oreo while Android 9 is better known as Android 9 Pie. But post change in branding policy, Android 10 is named as Android Q. and it ensures Android 11 will be entitled Android 11.
Initially, we can expect the official public release of Android 11 for Google's Pixels smartphone in September 2020. For other manufacturers like Samsung, Motorola, LG, Huawei, etc, we expect its release later September based on update schedule from different manufacturers. It is possible that some phones will receive Android 11 update before this year while for others, we have to wait until 2021.
Hire Best Remote Android App Developers
Hire Android app Developers for Full-Scale App Development.
Now talk about the differences, mobile app design and new features among Android 11 vs Android 10
Android 11 vs Android 10: What are the Changes in Android App Development?
Among major changes between Android 11 and Android 10, we are mentioning here interesting new features of Android 11 which will offer an outstanding user interface and user experience to the business application.
Let's start with!
Chat Bubbles:
Most of the Android users have already used the feature of chat bubbles in the Facebook Messenger app. This feature lets you keep several active conversations on your home screen. Now with Android 11, other instant messaging apps on the Google Play Store will be able to implement the feature effectively. Android app developers can start developing apps with this feature so that when Android 11 will launch in the market, the applications will be able to use the feature.
One-time Permission:
In order to improve security and privacy, Google will offer a new option in the platform's permission system. Unlike Android 10, wherein two options were available to grant the application permission to access location, using the app or deny. The updated Android 11 will have an extra permission option of Only This Time i.e. the user can grant permission to the application to access location for once only.
There are chances, either the permission request will take place every time you open the application or just once only at the time of its installation. In the second case, you have to reinstall the application if you want to give location access permission to the application.
Well, the complete mechanism of using the Only This Time option will be clear post its release in the market. Yet, it steps further from Google to enhance security and privacy.
Screen Recording: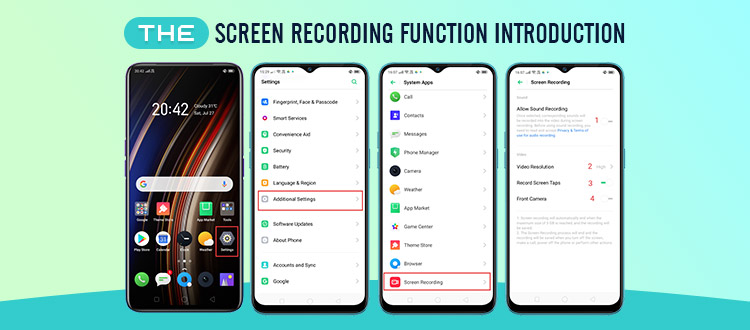 In the earlier Android releases, users had to take the support of third party applications like AZ Screen Recorder in order to record screen video of their own devices. But with Android 11, this headache of downloading third-party apps for screen recording may end completely. If everything goes well. Because this screen recording option was also there in one of the Android 10 previews as well but soon pulled off. Hopefully, this time it will make it to be a feature of Android 11.
How Much Does it Cost to Build a Android App with The NineHertz?
Get your free consultation now.
Please Enter Vakid Email-id
Option to Check Screen Refresh Rate:
Nowadays, smartphones with high refresh rate screens have become common in the mobile industry. In order to check the screen's current refresh rate, Google has added an option, show refresh rate under developer settings. This will end up the need for checking the current screen refresh rate switching through other applications.
Check Bluetooth Audio Codec Support for your Headphones:
This option of checking which Bluetooth Audio Codec will support your headphones was also available with the Android 10, but like Android 11, there was no facility of acknowledging unsupported codecs through grey colour. Other than this, Android 10 also provides the facility of choosing between the supported codecs as each time headphones do not choose the best option by default.
Motion Sense Gesture: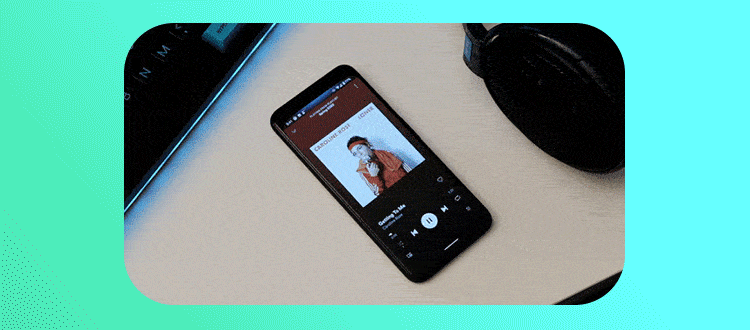 Initially, the Pixels range of smartphones will get this feature. With this feature, users will be able to play/pause music with just a simple motion gesture. Enabling this motion sense gesture will let you pause/play current playing music if you are in need to pause while communicating with an actual human.
Airdrop-style File Sharing:
An all-new feature similar to IOS' Airdrop for sharing files between Android devices, is more likely to make its way with the final release of Android 11. It will be known as Fast Share or Nearby Sharing. There was affirmation in the Android 11 Developers release notes that it will be a new feature. Yet, currently, it has some issues which need to be rectified. Once it's done, it will be available for easy sharing of files between Android devices.
Resume on Boot:
It is also a new feature which was there in the Android 11-second developer previews release. Resume on Boot feature will avail smartphone devices with immediate access to Credential Encrypted storage so that they can start receiving messages right after the device gets reboots after an overnight OTA update.
New APIs:
In the Android 11, we can majorly see the addition of two new APIs. The first one is the 5G state API that will give information regarding whether the user is currently available on a 5G network or not. Using this API, on the faster or next-gen network users will be available to take advantage of certain experiences associated with the platform.
The next one is an API that provides the facility of reading data from a hinge-angle sensor on foldable devices. Using this API, the applications on the smartphone will be able to adapt to the angle of the device hinge.
Other than this, we can see APIs likewise screening robocall and variable refresh rates.

Other Features of Android 11
Besides all these features, we can expect
New motion sense gestures and native reverse wireless charging support
The facility of disabling disruptive notifications at the time when you are recording videos
A dark mode that can be custom scheduled for the desired time interval
Scope storage for older APIs and file managers
Bluetooth enabling for streaming audio even in the Airplane mode
Also Read: How to Become a Web Developer?
Conclusion
So these are a few features which we can expect with the Android 11. For detailed information of addition, changes and new features, you can surf dedicated Android blogs. Where you can get all the developers previews released since yet along with the first beta version. However, there are two more beta versions yet to come before the final release of the Android 11. That will confirm accurate new features in the latest OS that is likely to roll out somewhere in September 2020.
Hence, Hire Android app developers or Android app development companies who consider these features and develop applications accordingly to give users a next level UI and UX experience.