Do you wish to hire the best react native development company? In such a case, you have landed on the right page. Talking about React Native, no surprise that it is the latest rage in the app development scenario. Therefore, there are 'n' number of companies within the market claiming to be the best when it comes to offering react native development services.
The reason why React Native is the hot technology currently is due to its cost-effectiveness and speed. Further, it is highly compatible across various platforms which makes it an ideal choice when it comes to development. We, at The NineHertz have curated a list of top react native app development companies based on hours of research.
Our research tested these companies on multiple criteria, so if you are running a business and searching for a company to build your app then you must take advantage of our research and pick a company from the list mentioned below. Choose top mobile app developers that caters to all your business needs by providing you with the most convincing solution.
Interesting fact: According to the data available on the App Store and Google Play Store, more than 15% of the most downloaded apps in the US are developed using React Native.
Hire Certified React Native Developers
Get Free Consultation
What is React Native App Development Company?
A React Native App Development Company is one having a team of experienced developers who have the expertise to build mobile apps using the current hot favorite framework – React Native. These companies usually offer a wide range of services like app development, design, testing, and maintenance. They understand the requirements of their clients and work accordingly to develop customized digital solutions to meet their business needs.
React native companies are loaded with experienced developers who are well-versed in their craft. These react native developers possess a deep understanding of this technology along with its capabilities and limitations. They are capable enough when it comes to handling complex projects requiring integration with other APIs / systems and a high level of customization.
Top 10 React Native Development Companies
| Company Name | Number of Employees | Hourly Rate | Clutch Rating | Founded Year | Location |
| --- | --- | --- | --- | --- | --- |
| 1.      The NineHertz | 101 -250 | <$25/hr | 4.8 | 2008 | USA, India |
| 2.      Moove It | 50 – 249 | $50 – $99 / hr | 4.8 | 2006 | Austin, TX |
| 3.      Cheesecake Labs | 50 – 249 | $50 – $99 / hr | 4.9 | 2013 | San Francisco, CA |
| 4.      BrainHub | 50 – 99 | $50 – $99 / hr | 4.9 | 2014 | Poland, Gliwice |
| 5.      Prismetric | 50–249 | < $25 / hr | 4.8 | 2008 | Gandhinagar, India |
| 6.      Konstant Infosolutions | 50 – 249 | < $25/hr | 4.8 | 2003 | India |
| 7.      ValueCoders | 50-249 | < $25 / hr | 5.0 | 2004 | India |
| 8.      Vincit | 250 – 1000 | $150 to $199 / hr | 4.8 | 2008 | USA |
| 9.      ZenBit Tech | 50 – 99 | $25 – $49 / hr | 5.0 | 2017 | United Kingdom, Northampton |
| 10.  Apptunix | 50–249 | < $25 / hr | 4.0 | 2013 | Punjab, India |
20 Best React Native Developers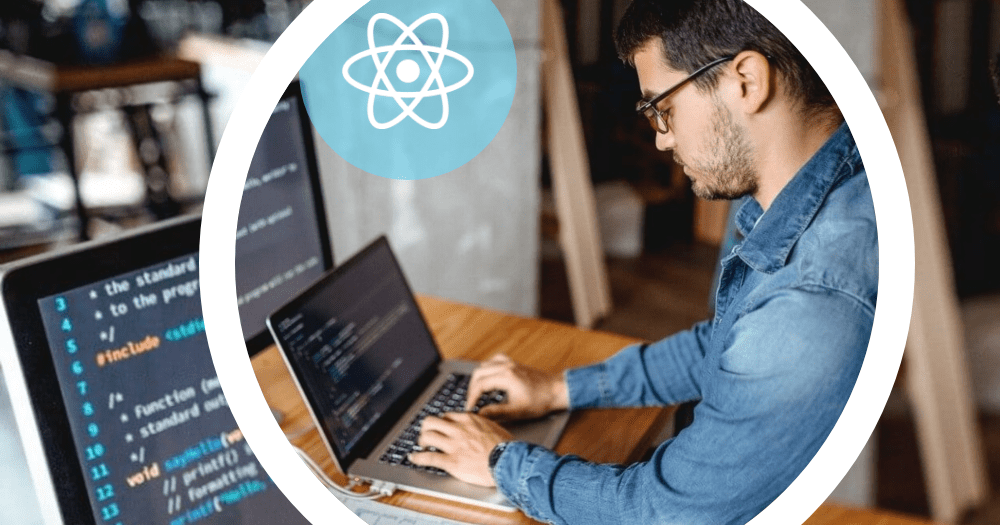 1. The NineHertz: Best React Native Development Company
The NineHertz is a leading React Native Development Company working since 2008 and serving customers from all over the world. One of the early adopters of React native, The NineHertz is widely known for its expertise & experience in application development. The company has an in-house team of well-qualified React Native Developers who are well-versed in their craft. With more than 1000 clients in more than 35 countries, this app and web development company is making a mark in the global IT sector. With The NineHertz, be rest assured that your task will get delivered on time and that quality is maintained throughout.
Why Choose The NineHertz?
15+ years of experience in the IT sector
A dedicated in-house development team
Affordable Prices
Projects are delivered within the deadline
97% customer satisfaction record
Major Clients: JMRC (Jaipur Metro Rail Corporation), Casio, Air Asia, Samsung
Free Consultation: Visit Here
Contact No.: +1-315-381-4100 (USA), +91-72970-00999 (India)
Email Here: [email protected]
2. Moove It
Moove It is a well-known React native App Development agency that designs, develops, and deploys custom digital solutions for businesses and startups that want to make an impact via technology. Providing partnerships that go beyond technology, Moove It development team works collaboratively with clients in order to build superior digital experiences for global advancement.
Why choose Moove IT?
A rich IT experience of more than 16 years
Clutch Rating: 4.8
Min Project Size: $100000+
A team of 250+ employees
No hidden charges
Clients: BAMTECH Media, PrescribeWellness, Bancard, QuantumIOT
Hire Best React Native App Developers
Get Free Consultation
3. Cheesecake Labs
Next on the list is Cheesecake Labs which is a popular designing and engineering company situated in the US. Founded in 2013, this leading React Native app development agency has an in-house team of experienced developers who work collaboratively with clients to produce quality-driven results. Clutch ranked at tenth position on the list of best mobile app development companies and fifth spot on the list of best React Native Development Companies worldwide in 2021.
Why choose Cheesecake Labs?
A massive customer base
10+ years of experience
Services: Mobile app development, web development, IoT, Web 3.0, AR, VR
Good customer support
Major Clients: Skyroam, FINN Auto, Bemis, Sodexo
4. Brainhub
BRainhub is a high-end technology company founded in Poland, in 2014. They have expertise in React Native and delivered hundreds of projects over the decade with maximum customer satisfaction. They use JavaScript and TypeScript as their core tech stack to build robust mobile apps that work seamlessly on multiple devices. As far as awards are concerned, they were rewarded among FT 1000 Europe's Fastest-Growing Companies 2021 and received Rising Star Awards from Deloitte: 50 Technology Fast Central Europe. Also, they were listed among the top 100 Sustained Growth Companies (2020 and 2021) by Clutch.
Why choose Brainhub?
Timely project delivery
Cost-effective custom coding support
1500+ projects delivered successfully
10+ years of experience
Key Clients: National Geographic, Beam, Heist Studios
5. Prismetric
Prismetric is yet another top React native development company that is famous for producing top-notch mobile and web apps to meet the requirements of its clients. They offer bespoke app development along with reliable and interactive solutions at affordable prices. The main highlight of working with them is that they guarantee you that your project is delivered on time without any delay. Last but not least they offer good customer support to resolve any of your queries.
Why choose Prismetric?
12+ years of experience
ISO 9001:2015 Certified Company
Hourly rate: < $25 / hr
Major Clients: Coca-Cola, Chase Bank, Peugeot, Singapore-post.
6. Konstant Infosolutions
Right from its inception in 2003, Konstant Infosolutions has been one of the leading technology companies offering tailor-made services. This company has been providing customized React Native App Development Services to small, medium, and large businesses. They are enriched with a power pack team of qualified developers who are capable enough to offer all sorts of web and mobile development services across the globe. The three pillars on which the foundation of the company is established are Creative, Innovative, and functional.
Why choose Konstant Infosolutions?
More than 6 years of IT experience
200+ dedicated employees
Hourly rate: < $25/hr
4.93/5 stars ratings by GoodFirms
More than 90% of customer satisfaction
Major clients: Scholastic, Project Actions Star, Citrix, RawBank.
7. ValueCoders
Yet another leading React Native App Development Services company on the list – ValueCoders. ValueCoders is famous for offering result-driven services to startups, SMEs, and giant enterprises. The company claims to hold 2400+ satisfied clients globally since its inception in 2004. Besides React Native Development, the company offers a wide range of services including app development, software development, web development, artificial intelligence, offshore software development, and so on. You can choose this company to hire dedicated React native app developers.
Why choose ValueCoders?
More than 15 years of experience
4200 plus projects delivered successfully
Clutch rating: 5/5
500+ workforce of talented employees
Major Clients: Dubai Police, RiskLogic, Capgemini, Candor
8. Vincit
A purpose-driven, people-centric React Native App Development Company founded in 2008 in the USA. Vincit is an award-winning software Development Company in USA that excels in digital and commercial transformation. The company has an in-house team of talented software engineers who make tailor-made, result-driven software solutions that look aesthetically appealing and work seamlessly.
Why Choose Vincit?
Highly skilled in-house local talent
Industries served: Healthcare, eCommerce, Real Estate, education, etc
24×7 customer support
High customer satisfaction rate
Time Zone Availability: ECT, PST, MST, CST, EST
Clientele: Times Company, Tommy Car Wash, The New York, Splunk
9. ZenBit Tech
ZenBit Tech is a leading mobile app development company situated in the United Kingdom. The company is dedicated to creating custom software solutions that seamlessly perform the design, development, and integration of sophisticated technologies. The company also has a stake in the React Native domain and it has served companies in multiple sectors including healthcare, real estate, education, entertainment, and many more.
Why choose ZenBit Tech?
Over 5 years of experience
Hourly rate: $30 – $49 / hr
An award-winning company
In-house team of developers
Clients: Johnson & Johnson, Oxford University Innovation, Johnson & Johnson
10. Apptunix
An India-based top software Development Company that has branches in many parts of the world. With almost ten years of proven track record of maximum customer satisfaction, the company is still dominating the global IT sector. The company is loaded with a team of proficient React Native App Developers who work collaboratively with clients to deliver quality-oriented digital solutions. You can contact them and kick-start your project.
Why choose Apptunix?
10+ years of experience
Minimum project size: $5,000+
Avg Hourly rate: < $25 / hr
Pocket-friendly prices
Top clients: Vrbo, Namshi, Jswipe
11. PixelCrayons
PixelCrayons is one of the premium React Native App Development Service Providers. Founded in 2004, the company is serving clients in more than 38 countries. For several years the company has served various industrial sectors such as eCommerce, Banking, Healthcare, etc. and that's the reason its reviews are fantastic at portals like Glassdoors and GoodFirms. The development team is well-equipped in handling small, medium, and large-scale projects.
Why choose PixelCrayons?
15+ years of experience in software development
A workforce of more than 500 employees
More than 10,000 projects successfully delivered
Hourly Rate: $25
4.79/5 ratings at GoodFirms
Clients: eBay, Puma, BOLS, Qatar Airways, Blacks.
12. APPSQUADZ
Incorporated in 2014, Appsquadz is one of the top React Native App Development Organizations. The company is operating on a global scale with clients from almost all parts of the world including UAE, USA, UK, Canada, and Israel. They offer a wide range of services such as React Native App Development, Android App Development, iPad App Development, Windows App Development, iOS App Development, and so on.
Why choose APPSQUADZ?
More than 5 years of experience in the IT domain
Over 200 experienced IT Professionals
More than 75% client retention rate
Successfully developed and delivered 650+ apps
Key Clients: DAMS, Career Points
13. GeekyAnts
Going further, we have GeekyAnts, yet another brilliant React Native App Development Company. Founded in 2016, the company has a team of proficient programmers who are specialized in crafting top-notch web and mobile apps. The services they offer are quite affordable and don't put much burden on your pocket. The company works with strict deadlines and they also offer good customer support. Some of the services they offer include React native app development, web development, android app development, iOS app development, and more.
Why choose GeekyAnts?
More than 12 years of experience
4.8 clutch rating
Multiple branches in various parts of the world
Hourly rate: $25 — $49 / hr
Clientele – Google LLC, Siveco Romania, ChildMind Institute, Tellius
14. LITSLINK
The next candidate on the list of the top React Native App Development Companies is LITSLINK, another top-notch app development company. Their developers are quite experienced and know how the job is done. They are competent enough to handle large-size projects without any struggle. On top of that, these custom app development services come in exchange for a very affordable price.
Why choose LITSLINK?
Over 5 years of experience
Clutch rating: 4.8
Hourly rate: $50 — $99 / hr
Services: Web Development, App Development, DevOps, Digital Marketing, and more.
Major clients: Toolok Inc, Mush Limited, Scarpa Wine.
15. UppLabs LLC
This US-based React Native Development Company was founded in 2014 to provide high-end mobile and web apps to businesses to meet their goals and objectives. The company is known for providing high-quality, cost-effective services that allow businesses or individuals to achieve success in the long run. Some of the services UppLabs provides include IoT Solutions, Web Development, Mobile App Development, Cross Platform App development, Artificial Intelligence, and many more.
Why chose UppLabs LLC?
Over 8 years of IT experience
More than 500 projects delivered worldwide
Hourly rate: $25 — $49 / hr
Clutch Rating: 4.8
Major Clients: List Assist, AlphaCalc, Tax1099, Fliplet
16. Ready4S
This Poland-based IT Services Company is one of the leading React Native Development Companies around the globe. The company has more than 10 years of hands-on market experience to be your ultimate technical partner. The company is enriched with a young and energetic team of developers who have all the expertise to compete and grow in this dynamic sector.
Why choose Ready4S?
250+ employees
Hourly Rate: $50 – $99 / hr
10+ years of experience
Clutch rating: 4.8
In-house development team
Clientele: Red Flag Group, La Roche Company, Seek Asia, Credit Agricole
17. Resourcifi
A yet another award-winning USA-based React native Development Company that offers tailor-made mobile and web development services. Since 2015, Resourcifi has been delivering projects successfully thanks to its core technical team consisting of experienced React Native Developers, UI/UX designers, strategists, and project managers. The company has successfully delivered quality-driven solutions to enterprises across various industries such as fintech, healthcare, education, eCommerce, etc.
Why choose Resourcifi?
Clutch rating: 4.7/5
200+ proficient in-house developers
7+ years of experience
The staff is extremely cooperative
Minimum project size: $25,000
Top clients: Snak King Corp, University of Guelph, Stanford University
18. Netguru
Netguru is a Poland-based software development company. Talking about awards and recognitions, they were recognized as "Impact Stars" by Deloitte Technology Fast 50 Central Europe, awarded with the name A Great Place to Work in 2021, and listed among the Gazelles of Business – as one of the most dynamically growing businesses of Poland. They have an in-house team of proficient developers who are capable enough to handle large size and complex projects. Their services include Mobile app development, Web development, Product Designing, UI/UX Design, Digital Marketing, and so on.
Why choose Netguru?
Transparent policies and procedures
500+ talented employees
Industries served: Finance and Banking, EdTech, eCommerce, Retail
Methodology: Agile
Major Clients: Volkswagen, Moonfare, OLX, Finstreet, Damac, Keller Williams
19. Belitsoft
Belitsoft is a well-known React Native Development Agency with headquarters located in Poland. They are loaded with 400+ talented IT professionals including developers, testers, project managers, business analysts, and DevOps Engineers. The company has branches in the United States, UK, and Europe and it caters to businesses of all sizes. The company was incorporated in 2004 and since then it is helping businesses to meet their requirements with the help of dynamic digital solutions.
Why choose Belitsoft?
Specializations: E-learning, Fintech, Artificial Intelligence, Healthcare
Technologies used: React, Java, PHP, Python, .NET, and more
Experience more than 15 years
A dedicated team of competent developers and engineers
Optimum customer support
Clientele: Crimson, Technicolor, Berkeley, HATHWAY
20. SUNFLOWER LAB
SUNFLOWER LAB was established in 2010, and they are a leading React Native Development firm. They have a track record of 95% customer satisfaction. If you are searching for a credible company then you can hire React Native App Developers from SUNFLOWER LAB as they are the leading players when it comes to building premium quality digital products that work seamlessly on all modern devices. Their services include React Native App Development, Android Development, iOS Development, Prototyping, App Designing, UI/UX, Quality testing, Product Management, and so on.
Why choose SUNFLOWER LAB?
9+ years of quality experience
200+ devoted employees
GoodFirms rating: 4.93/5
Delivered 200+ projects successfully
Hourly rate: $50
Clients: AM best, Vishay, Brivity, Accurate.
How to Choose React Native Development Companies?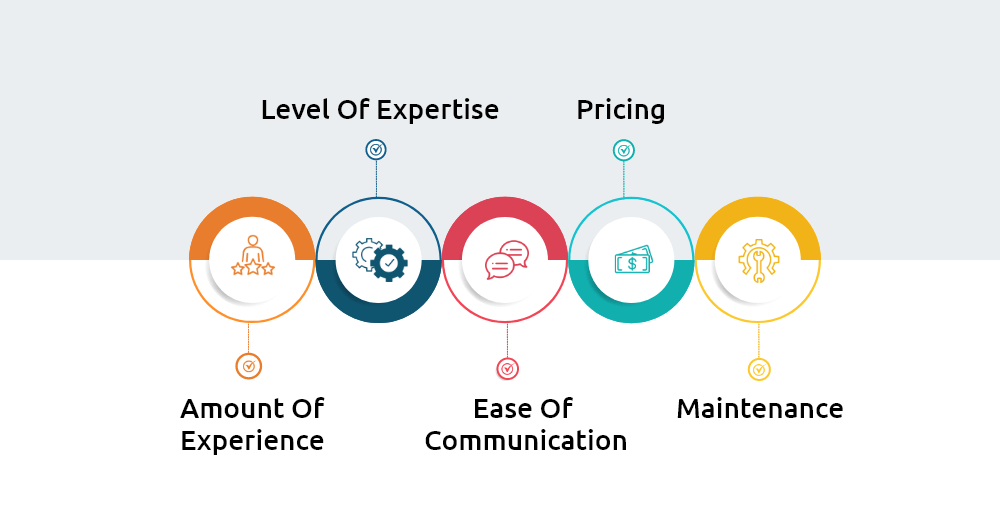 Given the number of options available, the task of choosing the best React Native Development Company can be quite a tedious task. However, there are certain key factors which are listed below that must be considered for narrowing down your search and making a smarter decision.
Amount of Experience
Choose a React Native Development Service Provider that can show you a proven track record of delivering high-quality react native mobile apps. Go through their portfolio and see what types of apps they have built in the past. This will help you in judging their expertise as per the industry standards.
Level of Expertise
Always cross-check that the React Native Company you choose has a team of developers who are specialized in this technology. The developers should have a thorough understanding of all the nitty-gritty including its capabilities and limitations. This will ensure that you get a solution that meets your specific requirements.
Ease of Communication
Look for a React Native Development Company that has a clear and transparent communication process in place. You should be able to communicate with them easily whenever you want and they must address all your queries and keep you updated on the progress of your project.
Pricing
Depending on the size of your project, choose an app development company that fits your budget. However, you should not compromise on the quality for the sake of cost as your brand's reputation is at stake. Explore your options and choose a company that strikes a balance between quality and affordability.
Support and Maintenance
While choosing your React Native Development Company, you should always remember that a seamless customer support and maintenance mechanism is the backbone of a good app development services providing company. The development team should be available 24×7 to answer your queries and resolve any issues that arise during the cycle of app development.
How Much Do React Native Development Services Cost?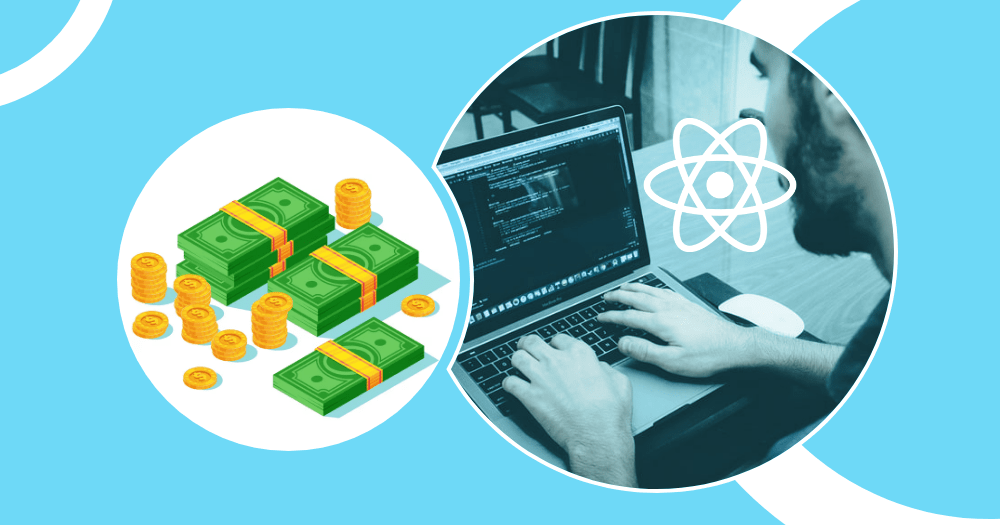 On average, the cost of React Native Development Services can range from $15,000 to $300,000. As far as the hourly rate is concerned, it can range from $15 to $25 per hour. Factors like app complexity, list of features, total hours taken for app development, and distribution platforms, etc. play a vital role in deciding the overall cost of the application.
Further, the location of your app development company also impacts the overall development cost. Here is the table showcasing the cost distribution with respect to multiple parameters.
| Type of React Native App | Projected Cost | Projected Timeline |
| --- | --- | --- |
| Simple | $15,000 to $35,000 | From 3 to 6 months |
| Medium Complex | $35,000 to $80,000 | From 6 to 9 months |
| Complex | $80,000 to $300,000 | From 9 to 12 months |
How Do React Native App Development Companies Work?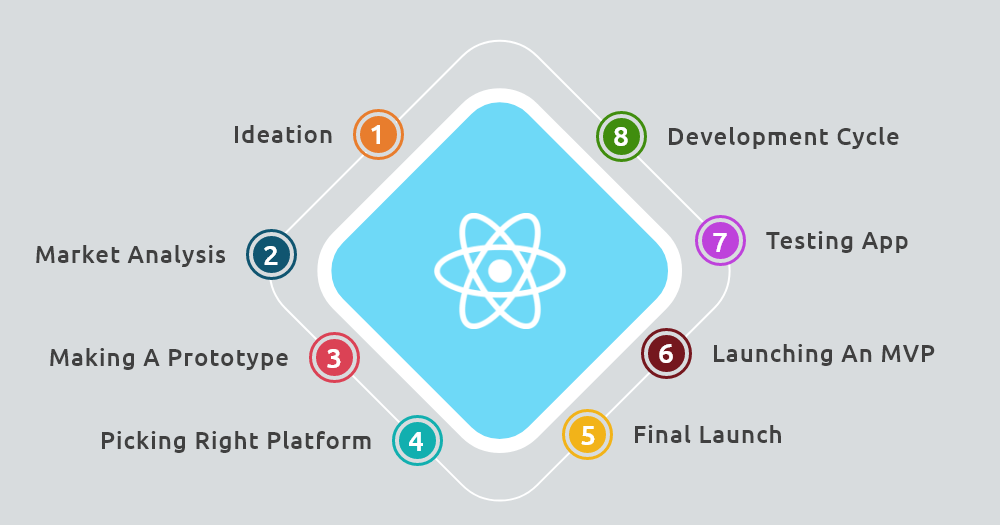 React Native Development Process could be a daunting task especially when you don't have a clear and concise plan. But with a concrete plan, you can implement things in a fruitful manner to get the desired results. There are several steps associated with the development process that we have mentioned below. Follow these steps as they might help you in your React Native App Development journey.
The Steps for the development process are as follows:
1. Ideation
The first step is visualizing your application idea in your mind to formulate a concrete plan. This involves understanding a problem that already exists and providing a realistic solution via an app. Under this step, you need to identify your target audience and help them understand the unique selling point of your app.
2. Market Analysis
It's suicidal to skip this step and start the development process straightaway. This is the reason why most startups fail as they don't put enough effort into understanding the demographics of the market. If you are planning to launch your app don't forget to perform in-depth market research that involves analyzing your competitors, identifying challenges, exploring expansion opportunities, and making a list of the features your app must contain according to the target audience.
3. Making a Prototype
A prototype is an early sample of your product that is used for demonstrating a small part of your idea before it's developed fully. It can be in the form of a paper or a digital demo version of your app. As the development phase is not yet begun so you and your client can sit together to discuss the crucial points based on the prototype to make instant changes.
4. Picking the right platform
There are two popular choices for deployment of your app when it comes to app platforms – iOS and Android. Apple uses iOS as its operating system and on the other hand Android is an open source operating system by Google. You can choose Android, iOS, or even both if your budget allows.
5. Development Cycle
The development cycle is a time-consuming stage and it comes in phases. Under this step, the development team brings your React Native App to life. This stage involves UI and UX designing and coding which involves a front end, back end, and database management.
6. Testing the App
In simple terminology, testing simply refers to identifying glitches and bugs to fix them ultimately before the final launch. Moreover, here you ensure that your React Native Application is user-friendly and meets the requirements.
7. Launching an MVP
An MVP (minimum viable product) is the stage where you launch the first version of your product enriched with core features and functionalities. This beta version of your app is released to a limited audience to get initial feedback and make necessary changes before the official launch.
8. The Final Launch
Under this step, your app is launched on the app stores officially and people can download it and use it. Here you submit your app to the app store you believe is appropriate for your app (Google Store or App Store). This also involves marketing your app and making regular improvements as per the user feedback.
Benefits of React Native App Development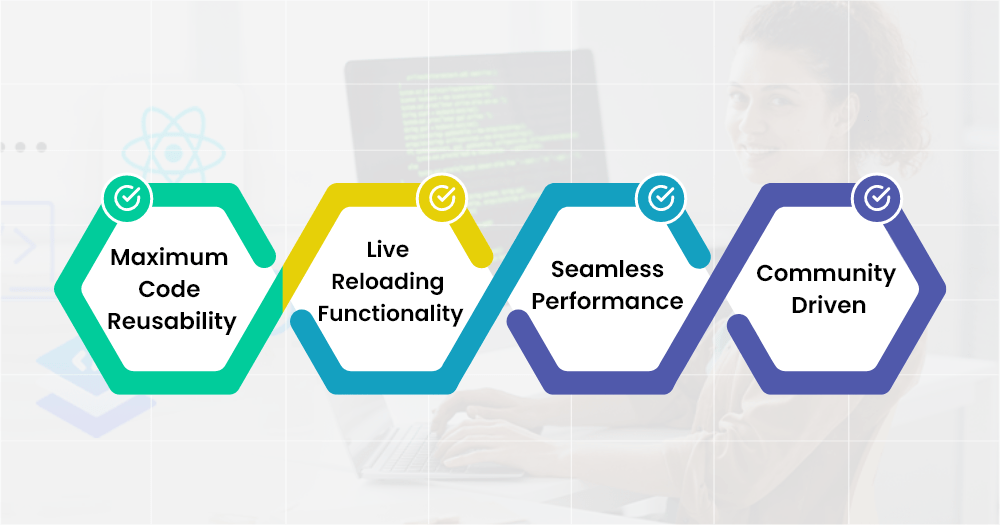 Here are the benefits you get with React Native App Development
Maximum Code Reusability
With React Native, the same code can be used on both platforms – Android and iOS. This means that you can reduce a significant amount of cost and save your precious time. Moreover, it will also minimize the development effort to ultimately make it a deal worth the investment made.
Live Reloading Functionality
With the live reload feature that React Native Offers, you can immediately see the result of the latest modifications done in the code. The technology is called the Hot Module Replacement on which the hot reloading feature is based.
Seamless Performance
With React Native, the performance significantly improves through native controls and modules. It generates codes to the native API by getting linked with the native components for both operating systems (iOS and Android).
Community Driven
Being an open-source JavaScript platform, here every developer is free to contribute to the framework with the utmost ease of accessibility. The size of the community is massive and therefore, you get seamless support from all the members as they share their experiences to make the coding optimal.
How to Hire the Best React Native Developers?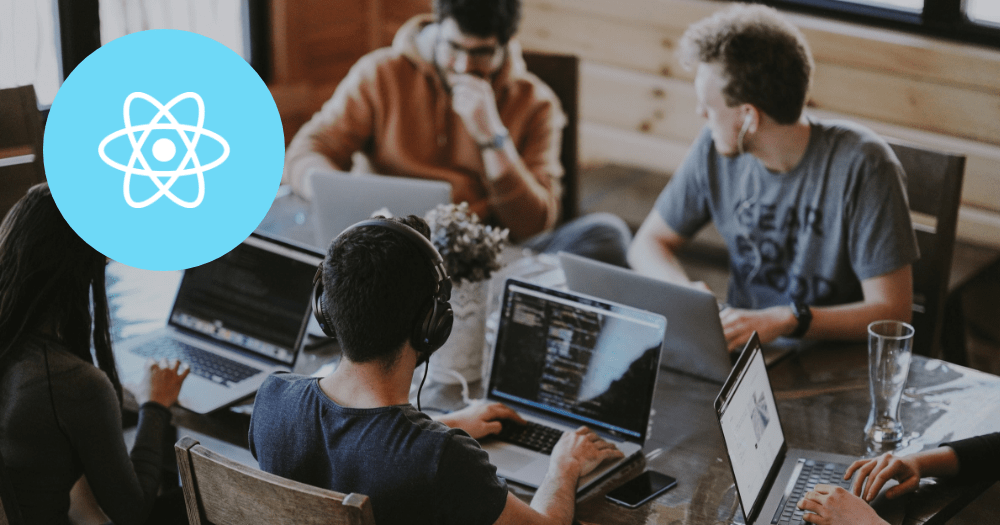 If you want to analyze the approach with which a company delivers a project and communicates with its clients, you must go through the following resources:
Company reviews posted by past clients on various portals
Clients Testimonials
Company's official website
Company's other social media handles
Blogs and articles, etc.
Go through all of them before finalizing your app development partner to get a better idea of framing your decision in a more realistic manner. Also, do not forget to check how the company dealt with its past projects and what the clients have to say about it. Lastly, check the pricing and compare it with other companies offering similar services.
Conclusion: Best React Native Development Company
The pool of React Native Development Companies in the market is quite large. However, it doesn't mean that each one of them will sync with your business and its goals. Therefore, it is mandatory to partner with an app development agency that matches your values and expectations.
Just like other experienced React Native App Developers, The NineHertz too has a proven record of providing result-driven React Native Development Services. So don't wait for long and kick start your project with 'The NineHertz'. Contact us now for a free consultation.
Hire Best React Native App Developers
Get Free Consultation
FAQs: Top React Native Developers
A) What is the Top React Native Development Company in the USA?
The NineHertz is one of the top React Native Development companies in the USA. With more than 1000 happy clients in 35 countries, The NineHertz offers a full range of cross-platform app development services for mobile devices, wearables, tablets, and TVs.
B) How Much Does React Native Development Cost?
On average, the cost varies from $25,000 to $60,000 in order to develop a mobile app based on React Native technology. Moreover, the actual app development cost can differ depending on the app features, complexity, tech stack, hourly development rate, number of platforms, etc.
C) Do Any Big Companies Use React Native?
A plethora of modern-day applications are making use of React Native as their core technology. Whether big companies or hot new startups, everybody is talking about react native as it has turned out to be the new eye candy for most businesses. Some popular apps made on React Native include Airbnb, Skype, Pinterest, Facebook, Instagram, Bloomberg, Uber Eats, and many more.
D) Which is the Best Company to Hire React Native Developers?
The NineHertz is a reliable and experienced React Native Development company serving clients globally for a decade. They consist of a robust team of certified developers who are well-versed in crafting top-notch digital scalable solutions. So, if you are looking to hire qualified and experienced React Native Developers for your project, The NineHertz is the place where your search ends.