According to a recent report by Cointelegraph, the gaming industry is on track to generate $196 billion in revenue by 2022. And within the gaming industry, there's a growing trend toward NFT games that use non-fungible tokens (NFTs). NFTs are digital assets that are stored on a blockchain, and they can be used to represent everything from in-game items to ownership rights.
The popularity of NFT games has been fueled by the success of games like Axie infinity and The Sandbox. Both of these games have generated millions of dollars in revenue, and they're just the tip of the iceberg when it comes to NFT gaming trends.
As the gaming industry continues to grow, it's likely that NFT games will become even more popular. With their ability to provide ownership rights and rare in-game items, NFTs have the potential to change the gaming landscape forever. So if you're looking to get ahead of the curve, keep your eye on the NFT gaming market. If you want to launch your own NFT game, here is a list of the best NFT game development companies.
What are NFT Games?
The concepts of NFT games are the same as those of traditional video games. As a form of payment and reward system, NFT gaming uses cryptocurrency as well as NFTs to provide economic rewards. It is possible to send and receive a non-fungible token that represents a favorite game character, item, or asset, as well as use it in-game. A new way to play games will be opened up to gamers with NFT gaming in the future. When a player defeats an online arch-enemy, he or she can earn cash. These are the basic criteria for playing a game. Let's move further by knowing why NFT games are trending. If you are curious to know the Best NFT Games, the benefits, and the cost of NFT gaming platform development! Don't worry; we've got you covered with this blog.
20 Best NFT Games
| Name of the game | Established Year | Platforms | Genre | Tokens |
| --- | --- | --- | --- | --- |
| The axie infinity | 2018 | PC/MAC/Mobile | Creature Battler | AXS |
| The Sandbox | 2012 | PC/MAC | Metaverse | Sand |
| Gods Unchained | 2021 | PC/MAC | Trading card game | Gods |
| Thetan Arena | 2021 | PC/MAC/Mobile | Battle Royale | THC/THG |
| Splinterlands | 2021 | PC/MAC/Mobile | Trading card game | DEC/SPS |
| DeFi Kingdoms | 2022 | PC/MAC/Mobile | dEFI | Harmony one |
| Illuvium | 2022 | PC/MAC | Auto Battler | ILV Token |
| NFT Champions | 2021 | PC/MAC | MMORPG | $champ |
| Dogami | 2022 | PC/MAC/Mobile | Metaverse | $DOGA |
| Treeverse | 2022 | PC/MAC | MMORPG | $ROOT |
| Bridgeworld | 2021 | PC/MAC/Mobile | Metaverse | Treasure |
| Pega X | 2021 | PC/MAC | Horse racing game | VIS/PGX |
| Mines of Dalarnia | 2022 | PC/MAC | Metaverse | ETH |
| Guild of Guardians | 2022 | Mobile | RPG | Immutable X |
| Alien Worlds | 2020 | PC/MAC/Mobile | sci-fi nature docufiction | Trilium |
| Surf Invaders | 2021 | PC/MAC/Mobile | NA | NA |
| Sidus NFT Heroes | 2021 | PC/MAC/Mobile | MMORPG | ERC-721 |
| Spider Tank | 2022 | PC/MAC/Mobile |  GAMEDIA | ETH |
| The Walking Dead Empires | 2022 | PC/MAC/Mobile | MMORPG | GALA |
| My defi pet | 2021 | PC/MAC/Mobile | Defi | BEP-20 |
Best Play to Earn NFT Games
1. Axie Infinity- Best NFT Game Overall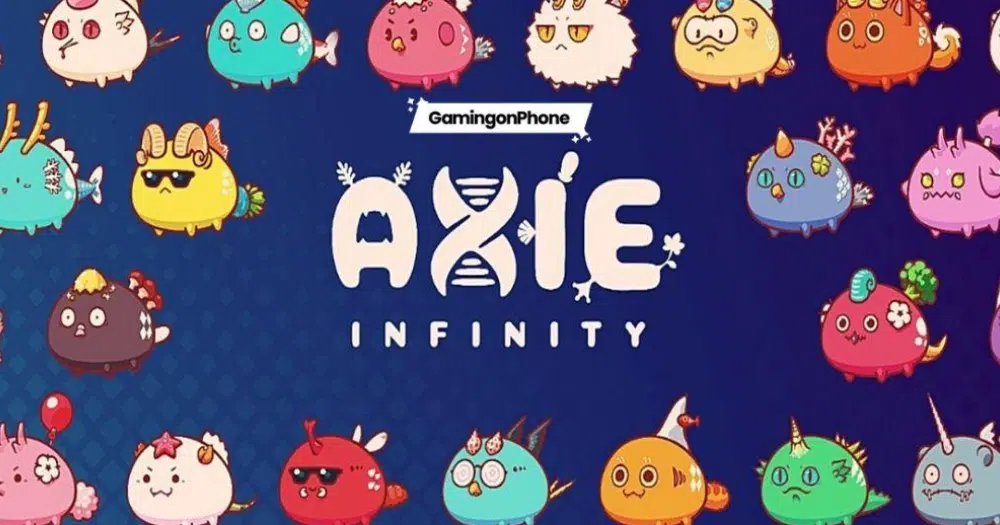 It is one of the best NFT game to play. There are 2.8 million active players on Axie Infinity every day, making it one of the top NFT game. As a result of playing this game, players can earn AXS tokens that can later be used as part of the platform's governance.
Axies are digital pets that players purchase in the beginning and raise to create generations of this type of creature eventually. The genetic characteristics, weaknesses, and strengths of each Axie are passed down to its descendants. Axies can be traded on Ethereum NFT marketplaces for a good price if players make a rare breed with unique traits.
Want to Lunch Your Own NFT Game?
Request A Free Quote
1200+ Projects Delivered 12+ Industry Experience 450+ Clients Worldwide 200+ Certified & Expert Programmers
Benefits of Buying
An increase in axes' value is possible
The visuals are stunning
There is now a free version of the game as well
Disadvantages
It is possible for Axies to lose value
2. The Sandbox- The top NFT game for Minecraft players

Despite being more of a creative platform than other NFT games, Sandbox is one of the most popular NFT games. You can both play and build games and assets in The Sandbox, like a Roblox or Minecraft powered by NFT. Using the SAND token on the internal marketplace, you can sell and exchange your inventive creations only in The Sandbox.
Benefits of Buying:
Games and assets can be built, played, and traded
Visuals based on voxels
platform based on metaverses
Disadvantages
Alpha stage still ongoing
3. Gods Unchained- The best NFT game for fans of Magic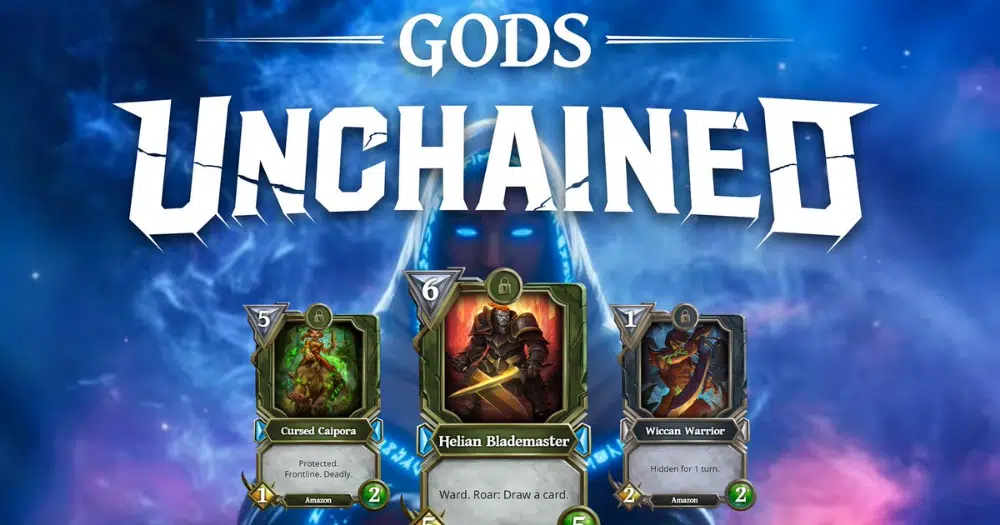 Play-to-earn is also one of the principles behind Gods Unchained, another trading card NFT game. It's a free-to-play game, meaning players can control what they do with their in-game items, which includes selling, trading, and using them. A free set of 140 cards is given to new players to help them learn how to play.
There are various categories of cards, including rarity, tribe, mana cost, god, and set. The abilities of some cards vary, such as summoning creatures, providing health to others, drawing additional cards, and more. Buying cards from other players or winning PVP games is one way that players can collect cards. Playing the game involves building decks that can outsmart your opponents with different tactics.
Benefits of Buying:
Prioritizes skill over NFT
Immutable X lets you trade cards
The game is free to play
Disadvantages
There are a few complicated rules
4. Thetan Arena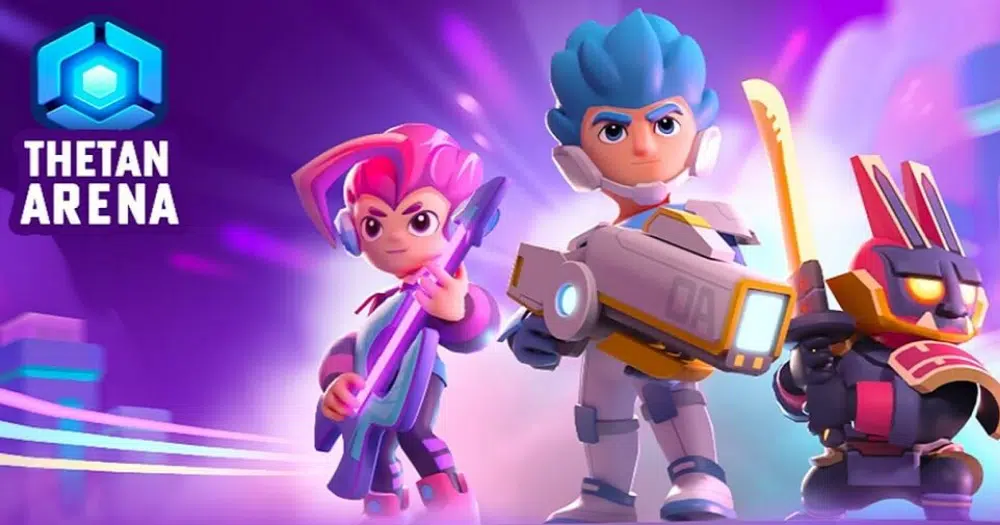 Thetan Arena, a free online multiplayer battle crypto game is accessible to anyone. Items and characters in the game are owned by users using NFTs. Additionally, This game has both a free-to-play and an NFT-free mode.
In addition to NFTs, you can earn Thetan Coins through crypto games. It is also possible to upgrade in-game characters with Thetan Gem, which functions primarily as a governance token.
Benefits of Buying:
They have really cute graphics with fun colors
The reward system works really well
It is free to download the game
Disadvantages
5. Splinterlands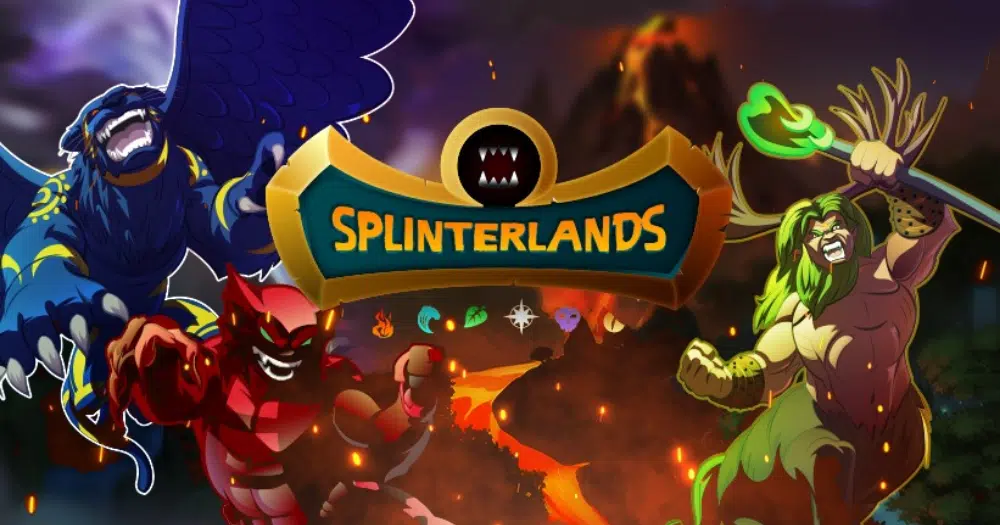 It is The best NFT game for players who love Hearthstone. There is no doubt that Splinterlands is one of the best crypto games on the market. A web browser is used to play this trading card game. In this game Wax and Ethereum blockchains support cross-chain trading of cards and tokens. However, Splinterlands' governance token, SPS, is now available for purchase. In Splinterlands, you can build decks and fight against other players. A fighting line-up is formed by using cards in accordance with the match's rules. After both teams have submitted their teams, one team will remain. Cards are combined to gain higher abilities and stats as players level up. Moreover, In Splinterlands, players can buy, sell, and even rent cards on the game's in-game market.
Hire Certified NFT Game Developers
Request A Free Quote
1200+ Projects Delivered 12+ Industry Experience 450+ Clients Worldwide 200+ Certified & Expert Programmers
Benefits of Buying:
Colorful and vibrant art style
A classic card battle game
Disadvantages
Playing requires buying cards
6. DeFi Kingdoms – Play to Earn NFT Games

The DeFi Kingdoms game demonstrates how NFTs can be used in crypto games using the underlying functionality of NFTs. The game offers plenty of RPG elements, including quests for experience and equipment, hero development, and resource management. Also, The JEWEL tokens are collected in DeFi Kingdoms and can be exchanged for Harmony One cryptocurrency. Hence, there is no free access to DeFi Kingdoms, but it is a conduit to the NFTs.
Benefits of Buying:
16-bit graphics and gameplay
Utilization of NFTs in a seamless manner
Disadvantages
Free-to-play is not available
7. Illuvium – NFT Play to Earn Games


Illuvium is an open-world role-playing game where players participate in a world populated by rare monsters (called Illuvials) that can be captured, trained, and battled. You must assemble a team of Illuvial warriors who can defeat enemies and earn rewards in the game. The game combines both free-to-play and paid elements, with many in-game modes (like LAND and Illuvials) selling for NFTs.

Benefits of Buying:
User-friendly
The gas fee is zero
Profit maximization
Disadvantages
It can only be traded and purchased, not mined
8. NFT Champions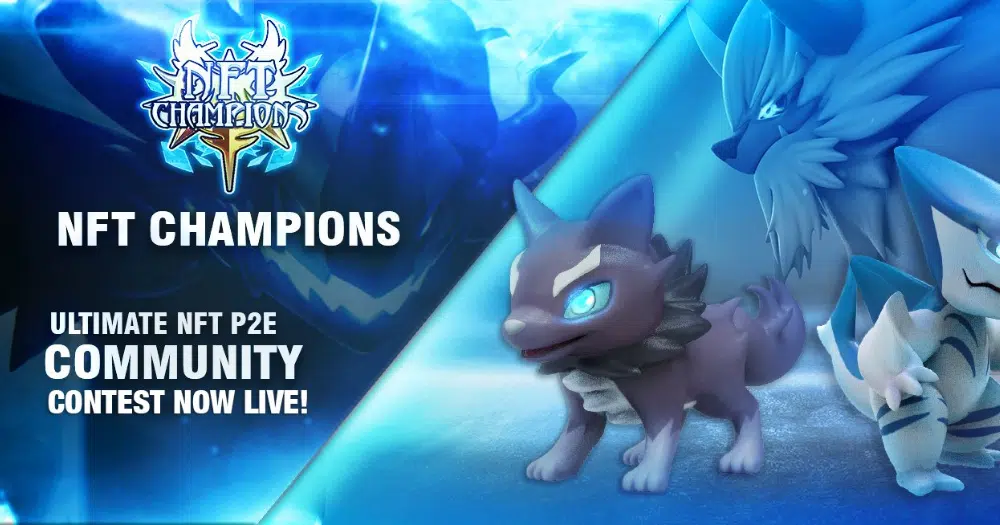 In NFT Champions, players have a variety of side missions to complete with story-driven gameplay, ensuring that they have a unique gaming experience. In a similar fashion to Pokemon, the game takes place across several locations with different characters, champions, and objectives. In this game, players gather a squad of monsters called Champions, which are rare and powerful.
Creating the perfect team involves collecting rare and powerful beasts, referred to as Champions. An NFT represents each of them on the blockchain; if players progress through gameplay, their NFTs evolve into stronger versions with varying stats or attack skills.
Benefits of Buying:
Disadvantages
Passive rewards require $CHAMP
Only Gate.io and QuickSwap currently offer $CHAMP
9. Dogami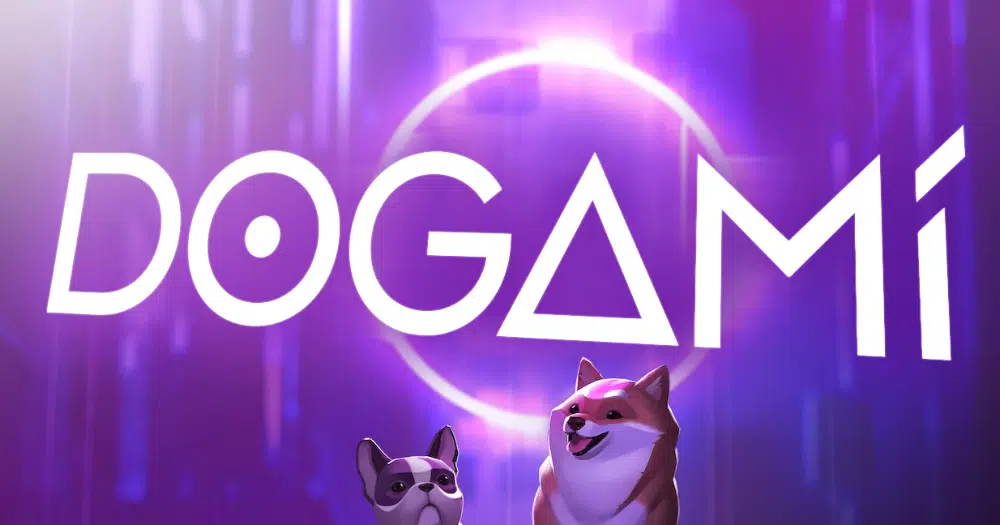 In Dogam, users adopt and raise a virtual pet (a Dogam) from puppyhood to adulthood, at which point it establishes its own Dogam family by siring further puppies. The mobile game provides an evolving experience driven by an immersive story, and interoperability with blockchain game partners. Each of these cute creatures has distinct abilities and comes in four rarity levels – bronze, silver, gold, and diamond. The Tezos network is one of the few blockchain platforms that can support both NFT and play-to-earn functionality.
Benefits of Buying:
Fees for gas are astonishingly low
Ecosystems for many users that are democratic and scalable
Disadvantages
Capitalization of supply is nonexistent
10. Tree Verse: One of the Top NFT Games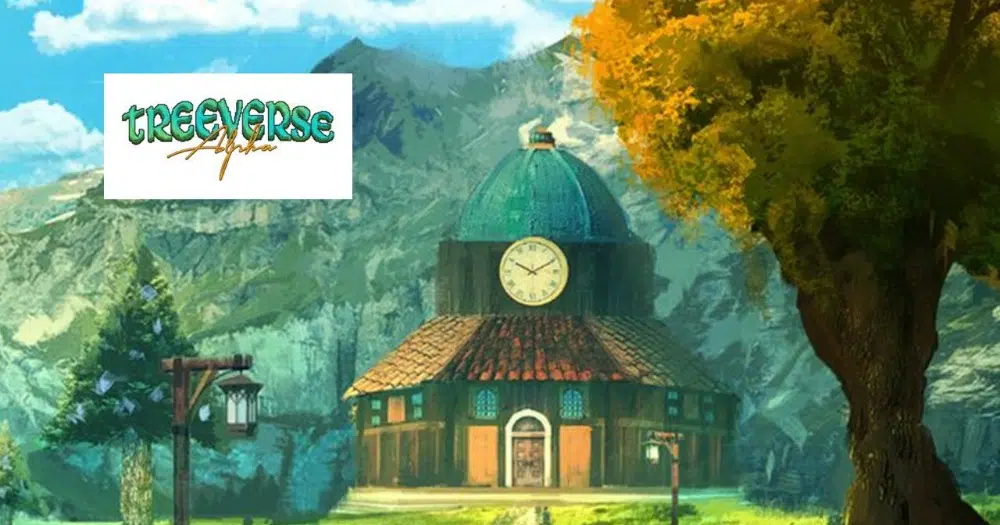 'Timeless' characters are now available in the Treeverse realm; you can purchase them easily. Despite Treeverse being in development, parts of this NFT game are now available; you can purchase 'Timeless' characters suitable for Treeverse. Among the best NFT play-to-earn games, this one offers a large, open world to explore as well as a mixture of fantasy and science fiction. The art for the stories and characters is top-notch, and you can buy them while they are still available. A lot of inspiration for the Timeless character drawings comes from anime. They are all entirely hand-drawn and stunning game modes.
Benefits of Buying:
Style of anime that is of high quality
Playing and producing like a triple-A game
An experienced team is involved
Disadvantages
11. Bridgeworld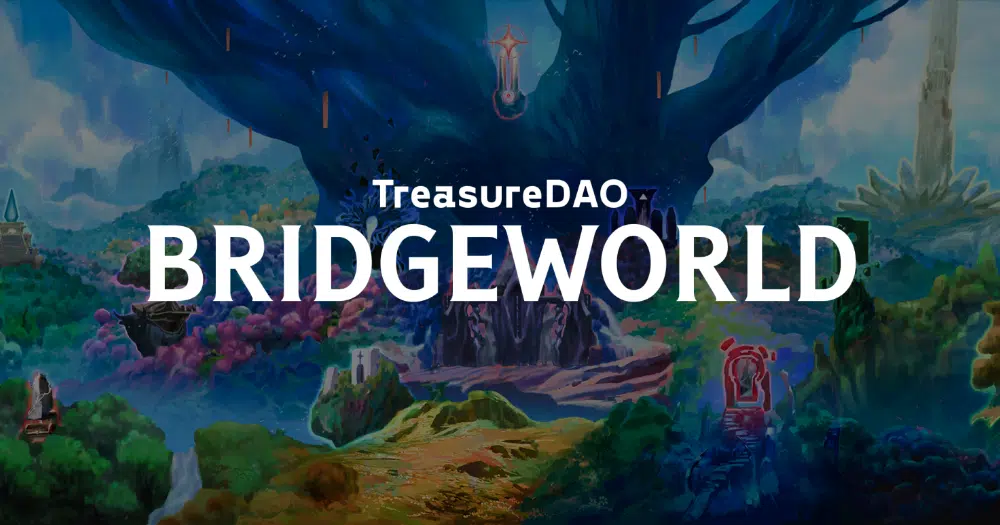 It is The best NFT game for old-school text adventure gamers. Play to Earn games like Bridgeworld are among the best NFT games. With MAGIC tokens as its currency, it has a groundbreaking ecosystem. Various games can be found in TreasureDAO, which serves as a decentralized 'Playstation of the metaverse. Treasures can be obtained in Bridgeworld by doing quests, mining, or participating in communal activities. Your staking potential increases when you own riches in the Atlas Mine. To boost the mining power, players can join community-based unions.
Benefits of Buying:
An increase in axes' value is possible
The visuals are stunning
There is now a free version of the game as well
Disadvantages
For some players, it may be too complex
12. Pega X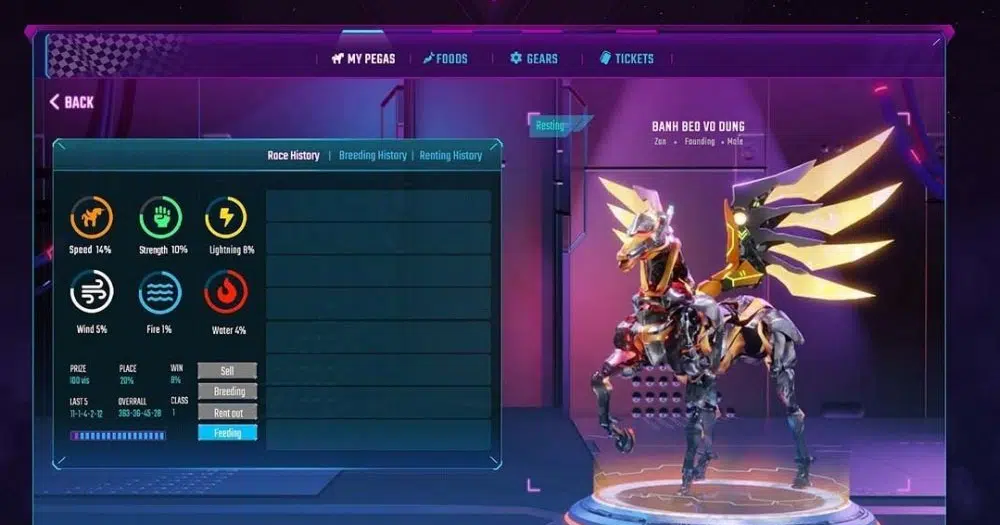 The Pegasy horse racing game is a multiplayer game in which you can participate in the game and its ecology in several different ways. Each race involves twelve horses, with the top three horses receiving token VIS prizes for winning. RNG (Random Number Generator) is currently responsible for determining your horse's race position, but version 2 will take into account factors such as changing environmental conditions, which are related to your horse's attributes, food fed to your horse, and apparel worn.
Benefits of Buying:
An old-school text adventure
Games in a metaverse
A lot of new ideas and lore included
Disadvantages
13. Mines of Dalarnia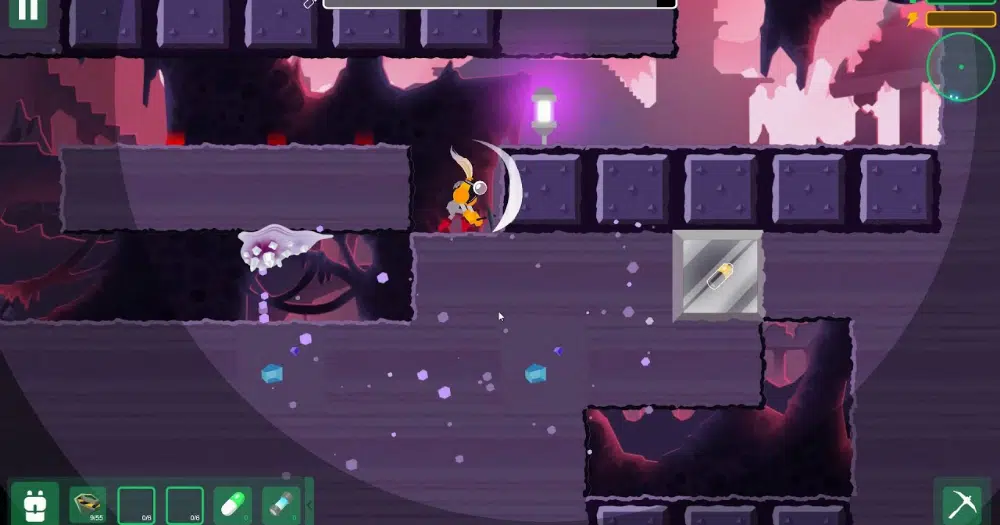 The next best way to earn games is through Mines of Dalarnia (MoD), also known as "Axie Infinity 2". As a result of mining, the player acquires a multitude of resources, treasures, and relics. Once they're crafted, they're used for battle and for crafting. The game also offers a variety of biomes to explore: Terra, Lava, Ice, and Darkness. As you progress from mining to weapon crafting, you will need to fight various enemies to obtain items.
Benefits of Buying:
There can be an increase in the value of Stunning visuals
The game is now also free to play
Disadvantages
The value of an asset can decline
14. Guild of Guardians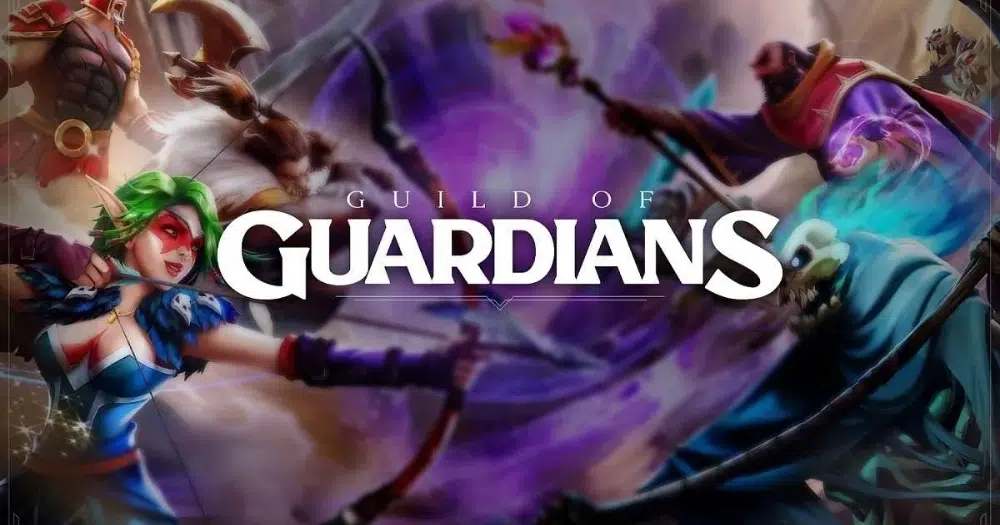 An upcoming NFT game that is about to launch is Guild of guardians. It has the same gameplay style and in-game marketplace as Diablo and is one of the most popular mobile action RPG games today. A cooperative playing games experience is also included in Guild of Guardians, which bucks the trend. Although each squad is comprised of four heroes, a single hero is controlled at a time by the player. A co-op raid pits players against a strong opponent. Hero archetypes include magic, rogue-stabbing, tanking, role-playing, healing, and tanking. Each hero has typical RPG attributes, strengths, and weaknesses.
Benefits of Buying:
A nice piece of pixel art
Guard the Tower is a player-versus-player game
Support from the community
Disadvantages
It won't be fully released until 2022
15. Alien Worlds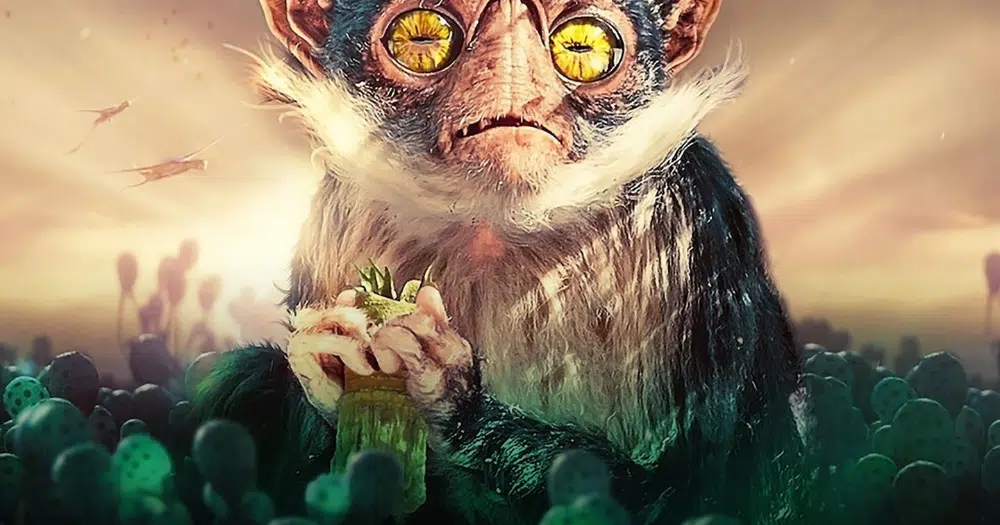 DeFi Kingdoms is a game that takes place in the real world, but Alien Worlds takes place in space. The first blockchain NFT game to surpass 100,000 users is Alien Worlds, one of the best NFT games to earn. There are six planets in Alien Worlds, a DAO system. Tokens are mined by players in the game, including Trilium (TLM). Through Trilium, they receive weekly planetary elections, DAO voting rights, and staking. In addition to voting for planetary council candidates, they can use their TLM pool to influence the selection process. Council members then decide how to distribute the planetary treasury.
Benefits of Buying:
Discover a galaxy of planets
Your own ship to build and develop
Players can trade and battle each other
Disadvantages
Possibility of collapsing at any time
Some of its game modes are not available
16. Surf Invaders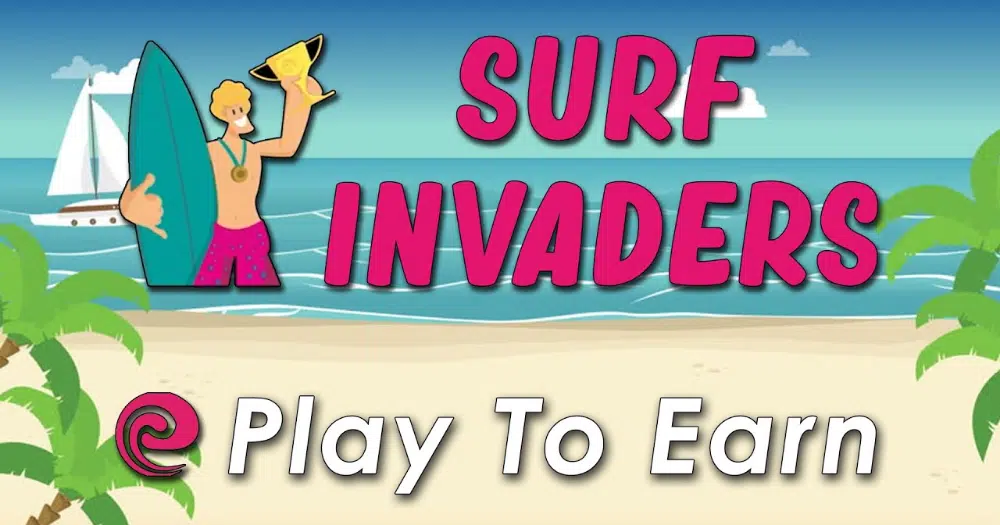 A Play to earn game like Surf Invaders from top NFT games is a simple yet enjoyable endless runner game where you must avoid obstacles, defeat monsters, and score maximum points by picking up powerups. The game's control interface is simple, with the arrow keys controlling the direction. As you gain more NFTs, you gain more lives, which is one of the most fascinating aspects of the game. Gamers can earn a share of the platform's earnings by earning a spot on the leaderboard.
Benefits of Buying:
Powered by NFTs, Fortnite
Graphics of the highest quality
Disadvantages
17. Sidus NFT Heroes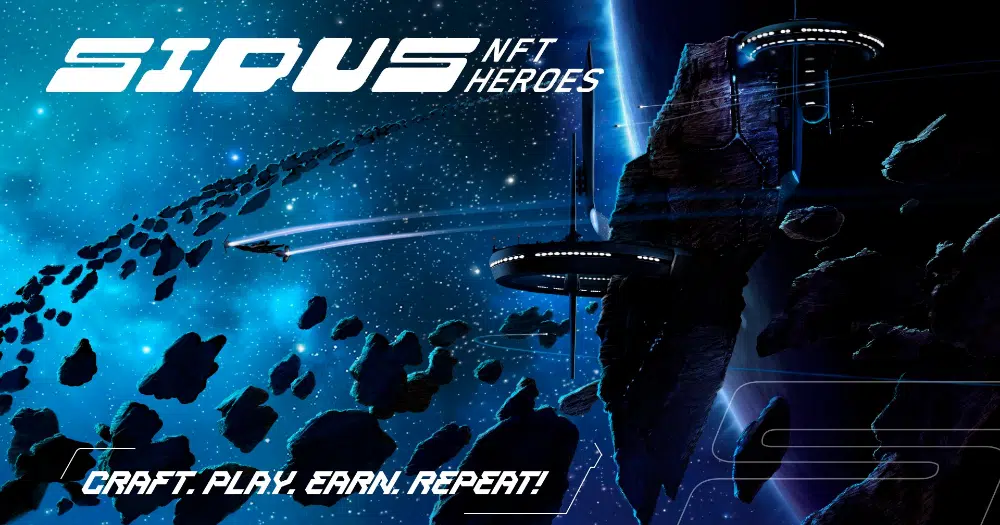 NFT play-to-earn game Sidus Heroes is one of the most eagerly anticipated. There are 30 billion tokens in the SIDUS market cap, which powers the Sidus metaverse. As well as buying supplies, loot boxes, paying for resources, and acquiring pets, players can spend it on customizing their characters and weapons. A MetaMask wallet is all that is required. In-game avatars will be NFTs of the heroes.
Benefits of Buying:
Political participation
Persona development and advancement
The race is accessible to 12 tech-based groups
Disadvantages
18. Spider Tank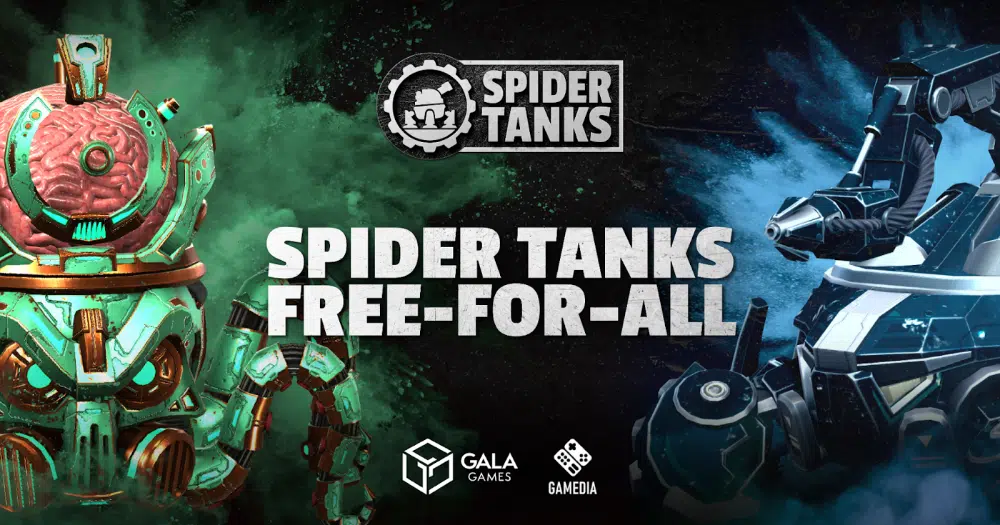 With new NFT game Spider Tanks, gamers can take advantage of blockchain's unique benefits by participating in one of the first esports and earning games to take advantage of blockchain's benefits. With their custom-configured weaponized tanks, players compete in various game types to earn rewards in this large-scale PVP brawler. The game represents many goods as NFTs that are fully tradeable, whose unique quality and rarity decide their value. Additionally, players have the option of customizing the bodies, weapons, and items of each tank in order to improve their chances of success.
Benefits of Buying:
A free version of Spider Tanks is available
A variety of mechanisms for earning money through play
Disadvantages
19. The Walking Dead: Empires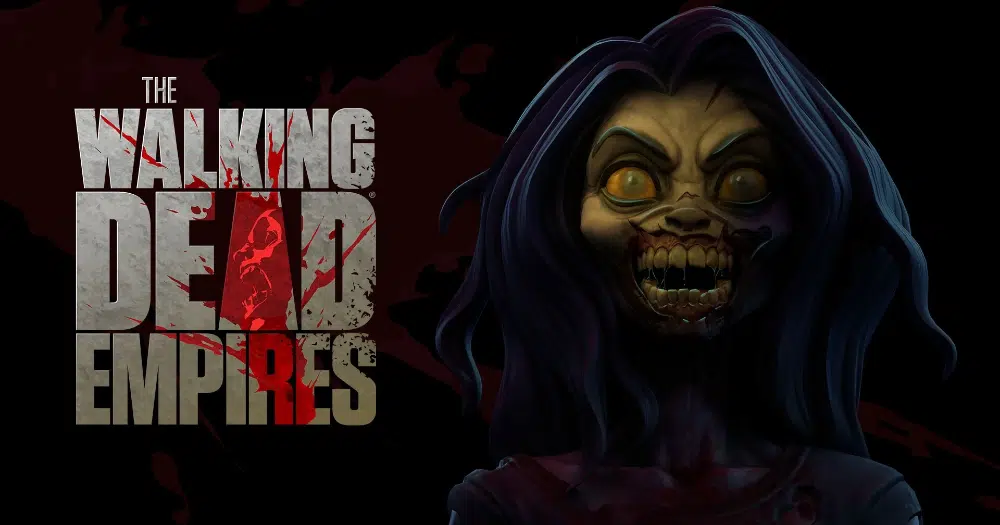 It is The best NFT game for survival horror players. From the creators of the immensely popular The Walking Dead TV show comes The Walking Dead: Empires, the biggest and best play-to-earn game in production. It is a blockchain-powered survival MMO in which players collaborate to claim resources and territories by scavenging and fighting through deadlands. As players work together to defeat the undead in The Walking Dead: Empires, they must cooperate to survive.
Benefits of Buying:
Developing craft skills and cooperating to survive
Metaverse of the VOXverse
You can earn money from land, gear, and more
Disadvantages
It is still in the development stage
20. My Defi Pet
A very entertaining play-to-earn game, MY Defi Pet. It allows you to raise virtual pets to compete with other players. A variety of rarities can also be obtained based on your luck. It is possible for rare pets to have a higher DPET Token price compared to regular pets. New fighting companions can be created by breeding your pets. The evolution of your pets is also significant. While having fun, you can also earn DPET tokens through upcoming events. By playing and farming the game now, you can earn money even though it is still developing. Future users could benefit from this.
Benefits of Buying:
Disadvantages
The competition is fierce
Engineer shortage
Weaknesses in security
So, after knowing the different types of games, you are also wondering how to convert it into a business by developing a game like these! Dont worry we are here with the solution. To know more read it out!
Why are NFT Games Trending?
The use of NFT technology has increased in-game promises recently, the apparent answer to this question is that NFT technology is a cause, but the actual cause of the sudden rise in the NFT Gaming trend could be attributed to two main factors: actual asset ownership and the use of NFT technology as value leverage. You might be interested to know the best NFT Ideas for 2022.
Here are some of the top trends in NFT in-game items:
Metaverse Pltaforms
There is a digitally shared space for both virtual and physical reality in the Metaverse. It makes more sense if you view NFTs in the metaverse like shopping, interacting with others, and completing challenges in the real world. Although different metaverse game development company working in this field, Facebook recently named itself Meta, popularizing the phrase.
NFT Farming
Players can earn exotic NFTs from the previously mentioned NFTs by in-game items. NFT games farming involves completing simple tasks to gain something. There are two types of NFT objects starter pack: items with game-play rarity and those with visual rarity.
The Play-to-Earn Model
The blockchain industry has strengthened the concept of earning money playing NFT games by increasing the profitability of the items available in top NFT games in general. earned through playing. Using blockchain technology in such games could lead to players making NFTs that can be redeemed within many NFT games and participating in the development of the NFT game.
How to Earn from NFT Games?
Play-to-earn NFT games are blockchain-based games that reward players with digital assets, such as NFTs, character skins, or cryptocurrency. However, An NFT gives players control over what they do with their in-game assets. The blockchain gaming industry offers many ways to earn, from renting out NFT characters to staking tokens. These are:
1. Currency earned in-game
In many blockchain games, players can exchange their in-game currency for other cryptocurrencies or withdraw funds. According to the factors, new players can earn anywhere from 75 SLP to 300 SLP per day in games like Axie Infinity. Moreover, When playing games like Bomb Crypto's Treasure Hunt mode, new players can earn between four and five BCOINs.
2. A breeding program
Breeding is another passive income option in blockchain games besides battling and exploring. Breeding is the process of minting a new token and circulating it in blockchain games.
It is possible to make a significant amount of money from breeding at the beginning. It may be necessary to purchase valuable parent NFTs to increase the chance of breeding valuable NFT collectibles. A CryptoKitty typically goes for around $65 on average. Some have, however, sold for more than $2 million, and some are worth hundreds of thousands.
3. Staking of tokens
The purpose of staking is to earn rewards by locking your tokens. By staking your tokens, you allow other users to exchange them. You earn rewards by locking away tokens for a specified period – called epochs – and then spending those tokens to fund your transactions.
You can earn 5% unblocked rewards for each staked token in Epoch 1 of games like DeFi Kingdoms. Moreover, 2% of tips are claimed in every Epoch. However, Staking amounts vary from game to play. The staked tokens you staked could earn you between 10% and 20% per year, depending on the game.
4. Investing in mining
Not everyone will be interested in this method of earning, but it is worth considering. Bitcoin mining may be familiar to you. In mining a coin, new coins are created by hardware.
If a miner doesn't already own this setup, their earnings are determined by how much they spend on it at the start – a professional mining rig can cost $15,000. The value of mined coins is not guaranteed after they have been mined, and mining pool rewards vary. It is possible to earn passive income by selling mined coins or placing them in games.
5. Funding for scholarships
There is a manager (scholar) and players (scholars) in scholarship guilds in blockchain games. Scholarship guilds are generally used for renting out characters for profit. Scholars use these NFTs to play the game, and the manager owns those NFTs. Moreover, Rewards are shared among guild members.
Scholarship programs allow players to split the earnings they earn in-game. Using Axie, guild members can earn between 50% and 70% of earned SLP.
Convert Your NFT Game Idea into Reality
Request A Free Quote
1200+ Projects Delivered 12+ Industry Experience 450+ Clients Worldwide 200+ Certified & Expert Programmers
How NFT Games Are Beneficial For Future Generation?
The present gaming landscape is being reshaped by NFT games. Compared to typical video and mobile games, these games are more versatile and adaptable. Various innovative features are being added to NFT gaming systems by entrepreneurs.
These long-term opportunities are possible due to the development of NFT games:
Play-to-Earn Model-Based NFT games are on the rise
In NFT games, players can earn real money, which is the primary reason for their enthusiasm. Today's players can become digitally wealthy and significantly contribute to their gameplay by holding promising NFTs as the market for NFTs and cryptocurrencies grows.
Gamers will have a greater sense of authority
Gameplay elements and surroundings aren't controlled by players in typical video games. However, players can create their digital persona and new characters in NFT games, allowing them to customize the gaming environment.
Interoperability improvements
With the implementation of the blockchain in the NFT game, NFT is stored securely and is compatible with the present system. The site allows users to exchange their NFT assets for other types of support. The participants' assets will be entirely under their control as a result.
NFT Developers in Demand
It is necessary to develop and implement sophisticated software for NFT games. It combines blockchain technology with NFT technology. The development expenses of this top NFT game are therefore higher than those of traditional video games. For their exciting best NFT games, they will search for developers who can create different functionalities to make it happen.
Gaming in the digital and physical worlds will be integrated by NFT Games
Combine elements of the real and virtual worlds. Shooting and other tasks have traditionally been the primary focus of video games. A NFT game simulates a real-life setting by incorporating similar activities.
Decentralization of games will be popular
A decentralized gameplay experience is created by combining blockchain technology with NFT games, giving players control over the game. Thus, developers will be more inclined to create decentralized games that let users earn, sell, and play Blockchain games securely.
Having learned the basics of NFT games, let's move on to the main point, which are the benefits of NFT game development.
What Are The Benefits Of NFT Game Development?
NFT game development has several advantages and can help you attract as many gamers as possible. Undoubtedly, Video game development is moving forward with NFT game development. So, let's explore the benefits:
NFT games offer the following benefits
Inheritance:
With the best NFT games, you can turn any industry into one that has freedom and ownership based on blocking technology. Digital effects can be bought and owned via NFT games and carried across multiple blockchain platforms. A gamer in a traditional game has no control over the game settings and cannot modify any of the game's settings. NFC game development gives you more control over the game since you own the digital assets.
Probables Scarcity:
When you buy a digital asset inside the game, it stays in the gaming environment for a long time and can be used to modify your basic settings. By using this distributed system, NFT transactions become more secure by increasing their number and uniqueness.
Interoperability:
Traditional video games operate on centralized servers, allowing only one platform to access the gaming assets. People's perspectives on gaming will be changed by the best NFT game development. It is not possible for video game systems to communicate with one another in normal situations. You can play NFT games more efficiently and creatively with Play-to-Earn games and free NFT games.
Immutability
The digital assets that you have inside a traditional online game leave the gaming environment when the game closes. With a play-to-earn video game, you have the opportunity to transform your industry and have more fun gaming.
To improve your gaming skills and enjoy the experience more efficiently, you can take advantage of some of the benefits of NFT gaming.
What is the NFT Game Development Cost?
It is possible to make NFT games that provide users with a better user experience depending on the features that are available. It is not unusual for different development processes to produce games at different speeds per hour. On the basis of the development costs of similar games, however, we can estimate that the game would likely cost between $200k to $350K. According to the specific features and gameplay of the game, the cost may be higher or lower.
NFT Unity game development prices are listed below.
USA- Cost to Make an NFT Game is $300K
UK- Cost to Make an NFT Game is $350K
Canada- Cost to Make an NFT Game is $280K
India-Cost to Make an NFT Game is $200K
Australia-Cost to Make an NFT Game is $265K
NFT Unity games should include these parameters to achieve maximum efficiency. However, we are one of the best leading companies in developing NFT games. So, feel free to contact us.
Conclusion
Play-to-earn games will continue to gain traction in the NFT gaming space. There are many more play-to-earn games available for you to explore than the handful we highlighted here. Those interested in getting started with NFT gaming can purchase all major tokens. Moreover, Our Ninehertz experts are well qualified and provide the best-developing facilities. If you are interested, contact us on our website.
FAQS
1.  Which NFT game is free to play?
There are a number of free-to-play NFT games that allow players to earn money, including Gods Unchained. Each player receives 140 cards as part of the Welcome Set. It is not possible to sell these since they don't exist on the blockchain.
2. Are NFT games profitable?
It is true that NFT games are profitable. In addition, NFT gaming can be a lucrative source of income.
3. What is the best NFT game to make money?
There are many NFT games to make money. One of the best is Axie Infinity. The tokens earned by NFT games are often part of the game's economy. Hence, A player typically earns tokens by playing more frequently, but NFTs only on rare occasions.