The desire to run a successful business of your own is a dream of many. The idea of being your own boss is picking up pace. It can be starting your own website, an online store, food truck, craft business, or coffee shop. There are endless low-cost business ideas with high profit in the world.
However, searching for the low investment high profit business ideas and turning them into money making machine is no joke. Small business owners as entrepreneurs have to wear multiple hats – crafting business ideas, finding investors, securing locations, considering possible losses, and more. The challenges of starting your own business from the ground are many. Despite this, the number of individuals who want to start their own business is rising.
According to the most recent figures, there are 32.5 million small companies in the United States, accounting for 99.9% of all firms in the country. This highlights the number of increasing small business owners.
Here are 50+ low cost business ideas with high profit that can easily become the most successful small businesses.
Low Cost Business Ideas with High Profit 2022
| Business Ideas | Business Ideas | Business Ideas |
| --- | --- | --- |
| babysitting | Craft Business | bookkeeping |
| Dog walking | Moving companies | Consulting Business |
| Pet Sitting | Tutoring Service | Tax Consulting |
| Pet grooming | Coffee shops | Marketing Services |
| Home cleaning | Clothing Line | Event Planning |
| Home daycare | Selling services | Social Media Management |
| Personal Chef | Dropshipping | Business Planning |
| Personal Assistant | Digital products | Wedding photographers |
| Senior Citizen Assistance | T-shirts Print | Food trucks |
| Baking Cakes | fashion design | Florist |
1. Babysitting
If you love babies and have some free hours on the clock, babysitting can prove to be a good small startup idea. As more and more families have working parents, the need for babysitters is increasing. However, small businesses like babysitting are not as easy as it sounds. You must be patient and kind.
2. Dog Walking
Dog walking business idea, one of the startup ideas, is becoming increasingly popular. It is also one of the best low cost business ideas with a high profit for dog lovers. Dog walking may sound simple but you can do well. You can set up an online dog walking service and it can quickly become an extremely profitable small business. Additionally, you can also offer dog training. There's nothing easier than that. Most often you will get repeat clients.
3. Pet Sitting Business Idea
Pet owners who travel often and cannot take their pets along with them often need someone to take care of their furry friends. As a low-cost business idea, this is a good way to make some money. You can either open your homes for these furry friends or offer to go over to the pet owner's house. The latter will pay you well since you will be going over to their house, taking care of their dear pets as well as their property. It is one of the great business ideas of today's time.
4. Pet Grooming
Pets need more than love and shelter. They also need grooming which a lot of pet owners may not be able to do well. This is where you come into the picture. You can start by offering mobile services and bringing your tools to your client's home before setting up your own pet grooming facility. The startup costs of this startup idea are minimal and you can quickly scale it to turn it into a profitable business idea at a low cost.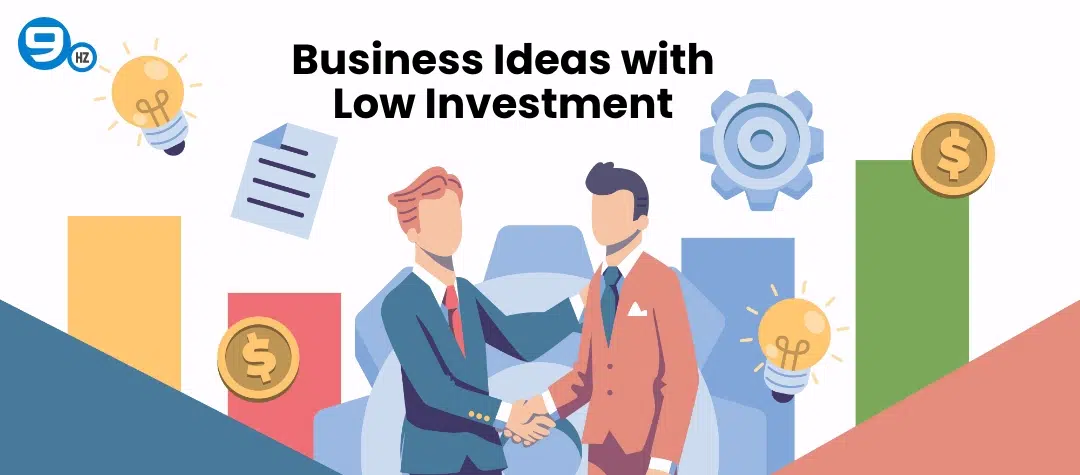 5. Housecleaning
Cleaning service is one of the best ideas to start a business. Many individuals dislike cleaning their houses, or they just do not have enough time in their day to do it, making the cleaning business a hit. If you have spare time throughout the week, you may start a home service app like an urban company as a professional cleaner to supplement your income.
Want a Website for Your New Business?
Hire Certified Web Developers
1200+ Projects Delivered 12+ Industry Experience 450+ Clients Worldwide 200+ Certified & Expert Programmers
6. Home Daycare
Home daycare is one of the low-cost business ideas. Many states enable people to launch this sort of small business with little or no paperwork and license. All you need to get started is a child-safe room or two, some games and activities, and a lot of patience.
7. Personal Chef
If you can cook delicious food and love to treat people with good food, why not start a business? Becoming someone's personal chef requires no detailed business plan. However, you will have to make one of the two choices: You can either go over to their house every day to cook them meals or prepare meals once a week on special occasions or holidays for a family or an individual. It is one of the most profitable low-cost business ideas with high profit. However, the difficult part of this small business will be to search for clients to get your idea off the ground.
8. Personal Assistant: A Low cost Business Idea
Virtual assistant services were the latest edition to the corporate world during Covid-19. Individuals with a hectic schedule need someone to run their daily errands and remind them of important meetings, or other small activities. Small business ideas with low cost like these can quickly become popular via recommendations and social media handles.
9. Senior Citizen Assistance
This may not sound like a proper startup idea but there are a lot of individuals who want someone to stay with the elderly members of their family in their absence. You can turn it into a successful business plan with patience and effort. The job may involve running daily errands, cooking their meals, or assisting in simple household tasks.
10. Baking Cakes and Cupcakes
Cakes and cupcakes are celebration must-haves! You cannot celebrate your special occasions like birthdays, anniversaries, parties, or any other festival for that matter without cakes or cupcakes. So if you have a knack for baking, you can turn baking into a successful business plan. Learn how to decorate cakes for special occasions and you will be good to go! What's more? It is a low-cost business idea with a high profit.
11. Craft Business
Can you express creativity and get paid for it? What about artisan businesses? You can make and sell crafty items from a small store at your property or directly from some stores with low startup costs. With the growing use of social media, the potential for selling crafts seems endless. Social media platforms are a great tool to make selling your craft easy and affordable for everyone. If your goal is to make it profitable, it will be necessary to establish social media accounts.
12. Moving Company
Moving companies are a good business option for small businesses and can be grown at your own pace. You could keep working for an extended period to concentrate on the most demanding moving days, weekends, and holidays. In general, the move is local, and therefore, it is very difficult for local moves. You could start the business without any money and hire a truck if needed. This is definitely a good business plan to opt for.
13. Tutoring Service
If you can add 2 plus 2 for 4 and read "See Spot Run!" you have everything needed for your business plan as a teacher. And when your abilities improve, it'll be possible to tutor at a higher level. Or you could use other tutors for you! It is possible to tutor at any point. Online learning is possible through joining or creating your own online tutor app. The demands of the company are high, making it one of the best low investment high-profit business ideas to exist.
14. Coffee Shop/Tea Salon
Coffee shops and tea salons are profitable small businesses. Despite all the competition in the marketplace, it is important to plan your business properly before starting. In one important aspect, your cafe/tasting room must stand apart from the competition to gain customers who go beyond your competitors to patronize your services.
15. Clothing Line: A Small Business Idea
How about creating your own clothes line as a new business or your own clothing boutique? The world is now a simpler place. As part of a product contract, you may offer a website sales option. You may sell online (online businesses) or through websites and/or through online marketplaces.
Low Investment High-Profit Business Ideas
| Business Ideas | Business Ideas | Business Ideas |
| --- | --- | --- |
| personal trainer | affiliate marketing | Spa Products |
| life coach | Scrapbook Making | SEO Consultant |
| Graphic design | Car Detailing | Interior Designing |
| landscaping business | Automotive Repair | Proofreading |
| Nutritionist | Website Development | Rent a Room |
| content writing | App Development | Professional Organizing |
16. Sell a Service
Selling services is a perfect business startup idea to earn in a short period without sacrificing the quality of life while being your own boss. In service-driven businesses, the "time" is your inventory and your greatest investment. You only have limited time to do so. But you can easily start a new business once you possess skills that will be incredibly valuable. You can offer a skill as a permanent service and start a consultancy business to assist you with your project management. It is one of the good low-cost high profit business ideas, isn't it?
17. Start a Dropshipping Business
Buy it, put it in storage, pick it up, package, and deliver. In a business, the management of stock can become a huge responsibility. Dropshipping is a simple and low-cost business idea. Dropshipping is a fulfillment model where a supplier stores and ships inventory in your own name. This is the best business to start since it is easy to operate and scalable.
Want a Mobile App to Grow Your Business?
Hire Certified App Developers
1200+ Projects Delivered 12+ Industry Experience 450+ Clients Worldwide 200+ Certified & Expert Programmers
18. Create Digital Products or Online Courses
Looking for low investment business ideas? Digital products such as music courses, graphic design tutorials, basics of app development, podcasting and templates, or an online course on content marketing are unique in comparing low-cost small company ideas to the larger list. The trick in this process involves identifying the best digital products. Here you can find a list of the best online course platforms to sell your courses.
19. Design and Sell Print-on-demand T-shirts
Print-on-demand is another low cost initial investment model that places inventory, shipment, and fulfillment with an outside supplier. T-shirts can be a canvas for creative expressions like dresses, shirts, and hats. If your community is passionate about your product, you could start a shirt-making business with a low initial investment.
20. Create an Online Fashion Boutique
When you like fashion sharing on Facebook, you could start a small online store for fashion. It doesn't require a fashion design degree to create a website. Dresses, shoes, swimwear accessories, and more can be created from Shopify using any of several product sourcing apps. Apps such as MyOnline Fashion Store allow for the import of many types into the Shopify store.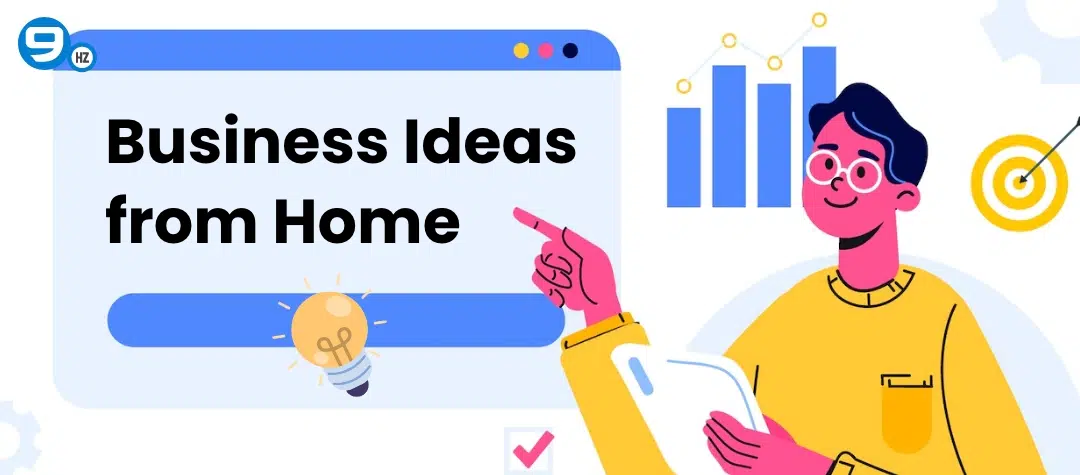 21. Accounting and Bookkeeping
If you are an accounting wizard or a licensed CPA professional, small business ideas with a low cost involving accounting and bookkeeping is a lucrative business. You can offer to process invoices and payrolls, put together expense reports, file taxes, balance sheets, and more.
22. Consulting Business
If you have been in your industry for long enough to gain expertise and extensive knowledge, why not turn it into a good business startup idea? On a contract basis, you can get paid to talk at professional seminars, become a member of the board of advisers for a startup, or give your experience to help define the strategy of an established company.
23. Tax Consulting
Understanding taxes and filing them is not everyone's cup of tea. So if you are a CPA, you might want to start a business specifically aimed at tax regulations and filing. Since many businesses need an advisor all year round, your consultancy business is going to be in demand at all times!
24. Marketing Services
Most business owners fail to market their products and companies effectively to convert them into lucrative businesses. This is where you come into the picture. You can partner with other businesses to help them execute their marketing strategies by writing blogs, fine-tuning their SEO approach, creating ad campaigns, using inbound marketing techniques, and more.
25. Event Planning
Have a knack for management on small or large scales? Event planning is your go-to small business plan. Individuals and businesses are increasingly engaging freelance event planners to handle the design, logistics, and management of large-scale events. All you need is one great event or word of mouth and your small business will take off!
26. Social Media Management
If you have mastered the art of conveying everything aptly within the 280-character limit, social media management is your ideal pick out of the online business ideas for beginners. It is also one of the booming online businesses since you can do it comfortably from your home.
27. Business Planning
Most business fail due to inefficient business structure, business model, and personal and business finances. If you have a successful business model yourself and have helped many businesses transform themselves, why not turn it into a highly profitable business idea? Depending on your expertise, your services can include creating a free business plan template, business model, market analysis, competitor research, funding plans, and more.
28. Professional Photography
Wedding photographers, business event photographers, family portrait photographers, and other types of photography are in great demand. A freelance photography company offers relatively minimal initial expenses because it can be run from home with the necessary tools. You can develop a side hustle while working full-time elsewhere since you control your client load and schedule. Nowadays you can create and sell your photography as NFT. Here you can find the best NFT marketplace for photographers.
29. Food Truck
Food trucks are quite popular, as they frequently provide unusual, specialty items that would be difficult to sell in brick-and-mortar restaurants. Take your mom's famed dumpling recipe or your bizarre dessert concept to local events, flea markets, your town square, major corporate buildings during lunchtime rushes – anywhere you can draw a crowd. If you can serve delicious hygienic food, your food truck business is bound to grow!
30. Florist
If flowers excite you and you have a knack for arrangements, a low-cost business idea as a florist will do you good! Flowers are always welcomed by everyone during all occasions – birthdays, weddings, or anniversaries. You can start a business by serving your locality first and then via social media marketing, turning it into a full-fledged online store.
Business Ideas with Low Investment
31. Personal Trainer
If your gym is your home, it is about time to take all that energy to the net level by becoming a personal trainer. You can help individuals attain their personal health goals via personal training at your own gym, or offer to take a private session at your client's home. Furthermore, as a personal trainer, you can also form Zumba and yoga groups, once you become certified.
32. Life Coach
A life coach is one of the best ideas for business with a low budget. If you are passionate about helping individuals realize their true potential and reach their personal milestones, a life coach might be the right business for you. Once you obtain a certificate and have successful case studies in your basket, your clients can attest to your skills and help you convert them into successful small business.
33. Graphic Design
Looking for creative ideas for business? This company concept is a great business startup idea if you have expertise in design or painting. It's a reasonably simple skill to learn if you do not have expertise but still wish to start a small business. The instruments required to get a graphic design business off the ground are limited and easy to locate. The startup costs are minimal and you could be running this lucrative company out of your house in weeks with only a few basic computer applications like Adobe, Sketch, or Canva.
34. Landscaping Business
Consider beginning a landscaping business if you have a green thumb, an eye for design, and a like for the pleasant sound of lawnmowers. You'll mow lawns, plant flowers, and even create sophisticated landscape designs for houses and businesses. A landscape business can become a great business idea if planned well.
35. Nutritionist
If you have extensive knowledge about food, clean eating, healthy eating, and love sharing the same with others, convert it into a startup idea. Check for the required training and certifications. Once you have what you need, you can start getting paid for helping others accomplish their health goals.
36. Freelance Writing
If you can spin grammatically correct sentences and persuade people with them, content writing is your go-to low cost business idea. All you need is an internet connection and your laptop. You can combine this with content marketing and offer your clients a full package!
37. Affiliate Marketing
If you have your own blog or a large group of people who follow you on your social media accounts, why not try affiliate marketing? Companies will pay you to promote products and encourage sales.
38. Resume Writing Services
One of the reasons why most people fail to land their dream jobs despite having the competence is due to a bad resume. If you have the knack for writing precise and powerful resumes, convert them into a small business idea. Your roles will include writing, reading, editing, and proofreading resumes.
39. Scrapbook Making
If you are looking out for creative business ideas, scrapbook making seems like an ideal choice. It is an art in itself. All you need to do is take their material and transform it into one beautiful memory book, of course with a lot of patience and creativity!
40. Car Detailing
If you fancy cars, a car detailing idea to start a business sounds like a good option. You can offer your clients different packages that include a variety of services like an exterior wash, polishing, waxing, vacuuming, scrubbing, perfuming, and more.
Low Cost- High Profit Business Ideas in 2022
41. Automotive Repair
Besides a car detailing business, automotive repair is yet another one of the good business idea, especially if you have extensive knowledge about automobiles. You can either choose to have a special service business like engine repairs for foreign cars and antique cars or offer a bunch of services as a package.
42. Self-storage Business
A self-storage business idea can quickly become popular if you have the required capital and real estate to get started. You can specifically target cities or areas with smaller apartments where individuals are more likely to experience a shortage of space.
43. Website and App Development
You can find a complete list of web app ideas for business. As individuals become more aware of the perks of having an online business, the need for website developers will increase. Similarly, more and more companies and brands are investing in app development to provide their customers with the highest satisfaction. Thus starting a website and app development company can be a good business opportunity. You can start your own mobile app or website and convert your app ideas and website ideas into reality.
44. Soaps and Spa Products
The world loves handmade products. And one of the successful small business ideas can be to start your own business of soaps and spa products. You can promote yourself via social media marketing. Furthermore, you can contact other business owners in the line of hospitality to partner with you, taking your soap business to the next level.
45. SEO Consultant: One of Best low-cost Business Ideas
SEO consulting business idea has a lot of scopes given the rising importance of SEO. The need for optimized content and a website that ranks on top is at its peak which means it is the right time to get into the SEO consulting business. All you need to do is get the basics right and have a strong internet connection.
Want a E-Commerce Website for Your Business?
Hire Certified Web Developers
1200+ Projects Delivered 12+ Industry Experience 450+ Clients Worldwide 200+ Certified & Expert Programmers
46. Interior Designing
Interior design is yet another idea to start a business you can structure into a profitable business plan. The demand for lavish stylish spaces, be it home or office, is on a rise. You can create a portfolio for yourself to show your prospects what you're capable of. This will help you close your deals and turn your low-cost business into a lucrative one.
47. Proofreading and Editing
Do you have an eye for detail? Perfect grammar and strong English skills? If yes, you stand a chance to become a proofreader and editor.
48. Beauty Services
If you love makeup or are a certified beautician, business ideas like establishing yourself as a freelance makeup and hair artist seem to be logical. Before starting your own brick-and-mortar location salon which requires a hefty investment, you can start a business by signing up on an on-demand app or by promoting yourself on social media. Build your clientele base, gather attention on social media via social media marketing and then you can set up your own salon.
49. Rent a Room in Your Home
If you have additional rooms that are of no use to you and do not mind sharing that space, why not rent them out? You can host travelers, exchange students, visiting professors, and other individuals. This way your extra room will make your money! You can do the same with your holiday properties and turn them into a profitable small business starup idea.
50. Professional Organizing
Organizing specialists assist organizations and people by providing advice and techniques for organizing depending on their area, as well as getting hands-on and assisting them in sorting through the clutter.
Start Your Business Ideas Today!
There are endless ideas for business in the world for you to start a business. However, you must remember that even the best small business ideas demand business planning to make them the successful ideas to start a business! Be it a part-time business or a full-fledged company, what's important is to choose something you are passionate about and market it well!