Are you looking for the free VR games to play? Virtual reality (VR) gaming has become an increasingly popular pastime over the past few years, and the trend shows no signs of slowing down in 2023. The global VR gaming market size was USD 6.26 billion in 2020 and is projected to grow from USD 7.92 billion in 2021 to USD 53.44 billion in 2028, at a CAGR of 31.4% in the 2021-2028 period. The increasing adoption of VR technology and the growing popularity of gaming as a leisure activity are some of the key factors driving the growth of the market.
In 2023, there are many exciting best VR games that are set to be released, offering players a wide range of immersive experiences. From action-packed adventures to mind-bending puzzles, these games are sure to keep players entertained for hours on end.
This blog will walk you through the 20 best virtual reality games in 2023, highlighting the features and gameplay that make them stand out from the rest. Whether you are a hardcore gamer or just looking to try out VR for the first time, there is something on this list for everyone. But before we get to that, let's understand what a VR game is. You might be interested to know about the best VR apps.
What are Virtual Reality Games?
VR games are video games that are designed to be played using virtual reality technology. In a VR game, players wear a headset that allows them to immerse themselves in a three-dimensional virtual world. The headset tracks the player's movements and adjusts the display accordingly, giving the player the impression that they are physically present within the game's environment.
VR games often incorporate motion controllers, which allow players to interact with the virtual world in a more natural and intuitive way. For example, a player might use hand gestures to pick up and manipulate objects within the game, or use a virtual weapon to fight off enemies.
The immersive nature of VR gaming can make the experience more intense and realistic than traditional video games. virtual reality games can also be used for educational and training purposes, such as simulating dangerous or challenging situations in a safe and controlled environment. If you are planning to launch your own VR game you can hire a VR game development company.
Want to Launch a VR Game?
Convert Your Game idea into Reality
List of Top 10 VR Games
| Name | Genre | VR Platforms | Price |
| --- | --- | --- | --- |
| Half Life: Alyx | First Person Survival Game | PC, Oculus Quest, Oculus Rift, Oculus Rift S, Valve Index, and Windows Mixed Reality headsets. | $59.99 |
| Beat Saber | Rhythm Game | PC, Oculus Quest, Oculus Rift and Rift S; PlayStation VR; Valve Index; Windows Mixed Reality | $29.99 |
| Superhot VR | First-person shooter | PC, PlayStation VR, Oculus Quest | $24.99 |
| Moss | Adventure Game | HTC Vive; Oculus Quest; Oculus Rift and Rift S; PlayStation VR; Windows Mixed Reality, Steam VR | $29.99 |
| Blade and Sorcery | Medieval-sandbox game | HTC Vive, Oculus Rift and Rift S, Valve Index, Windows Mixed Reality | 19.99 |
| Elite Dangerous | Space, Simulation, Exploration, Action | SteamVR, Steam | $29.99 |
| MineCraft VR | Exploration, Creation, and Survival Game | Oculus Quest, Oculus Rift and Rift S, Windows Mixed Reality | $26.95 |
| Demeo | Table Top Game, Role-playing, Dungeon Crawler | Meta Quest (2), SteamVR, Steam | $29.99 |
| No Man's Sky | Space Exploration | Valve Index, Oculus Rift, Meta Quest 2, HTC Vive, PSVR | $59.99 |
| Resident Evil 4 | Survival Horror Game | Meta Quest 2 | $59.99 |
20 Best Free VR Games
Let's discuss all VR games in detail:
1. Half-Life: Best VR Game Overall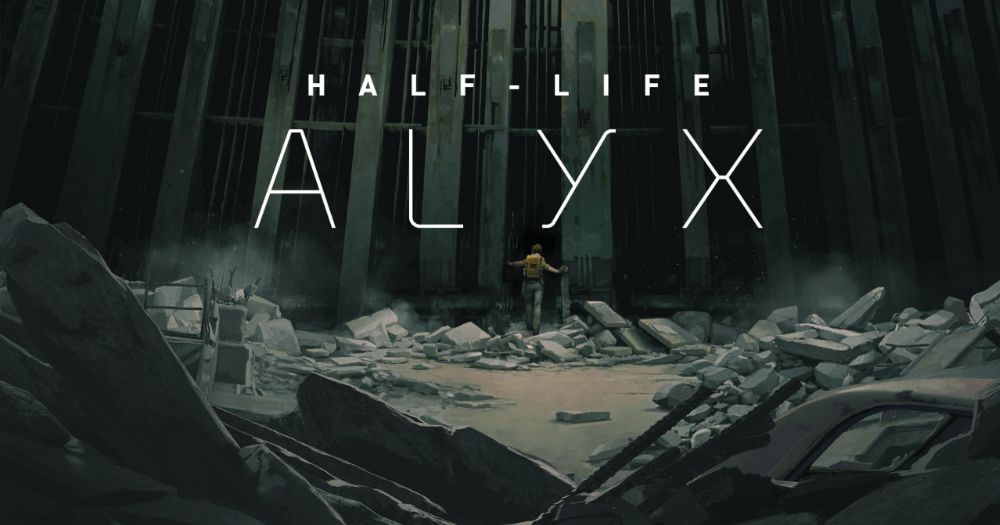 Have you heard about Half Life: Alyx? It's a VR-based outing of Valve's popular dystopian first-person sci-fi franchise that has been receiving rave reviews. According to CNET's Scott Stein, it's an iconic game, and his colleague Andrew Lanxon described it as a milestone in the franchise and a big step forward for VR gaming.
The game is set between the events of the first Half Life and Half Life 2, and it puts you behind the hands of resistance fighter Alyx Vance. You'll follow her journey as she takes the fight to the alien Combine forces. If you're a fan of the series, you'll be familiar with the world setting and various enemies, but the VR nature of this game takes it to a whole new level of immersion, fear, and intensity.
From aiming shots at zombies to throwing tin cans at pigeons, Half Life: Alyx makes excellent use of VR to bring an existing series to life and make it feel fresh and exciting. It's a must-play game for any VR gaming enthusiast or Half Life fan.
2. Beat Saber: VR Game for Free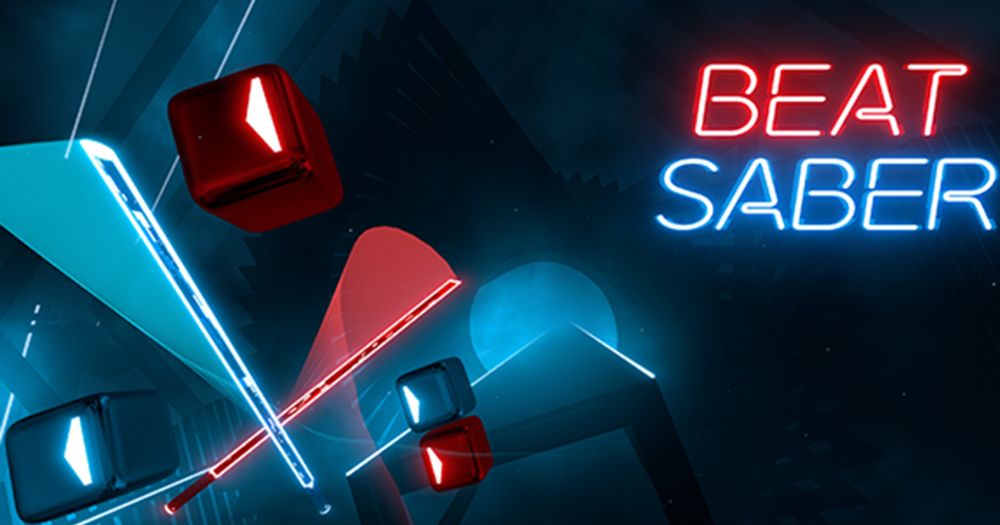 Beat Saber is a unique and exciting rhythm game that combines the best elements of Dance Dance Revolution, Guitar Hero, Star Wars, and Tron. In Beat Saber, you get to slash your way through glowing sabers to the beat of your favorite musical tracks. It's a challenge to keep up with the music while slicing through colored blocks and dodging obstacles, but it's so much fun that it's hard to stop playing.
This game has become a popular favorite among VR gamers and enthusiasts, and for good reason. It's one of the best VR games available today, thanks in part to its impressive library of DLC tracks that expand the song selection.
To truly immerse yourself in the experience, be sure to hook up some high-quality headphones (check out our list of the best headphones for recommendations). With tracks from popular artists like Billie Eilish, Lizzo, and Skrillex, as well as Beat Saber's genre mixtapes, you'll be fully immersed in the world of Beat Saber.
3. Superhot VR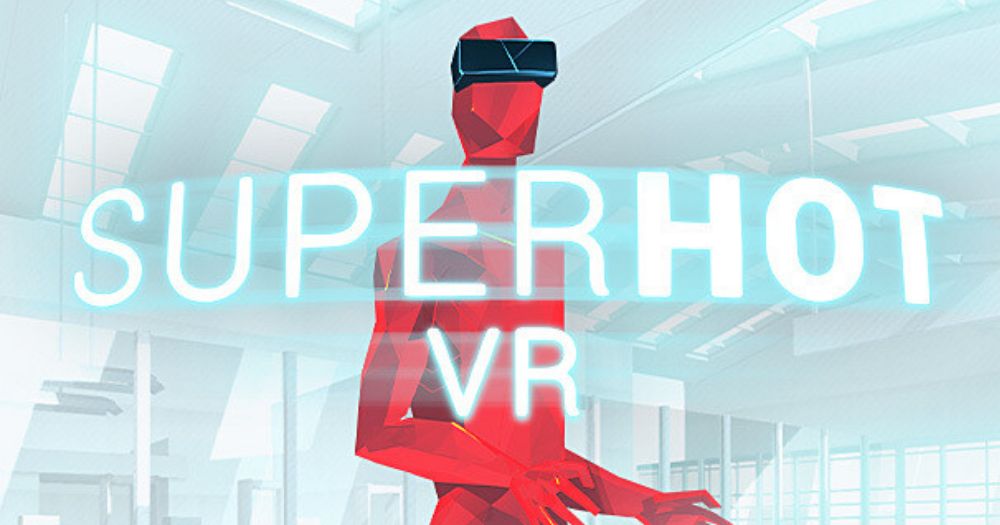 Superhot VR is a seamless, stylish shooter and one of the best VR games that has come a long way since its beginnings as a browser-based demo almost ten years ago. The game we know today is a shooter that pits you against enemies in a room, but there's a unique twist.
In Superhot VR, time only moves when you do – you might have already heard this before. This creates an exciting experience as you dodge enemy attacks and plot your next move while time slows down dramatically when you stand still.
Playing Superhot VR almost feels like being a skilled and lucrative assassin. The satisfying gameplay makes it one of the best shooters for VR, especially if you prefer a less realistic experience. So, why not give it a try and feel like a badass while playing?
4. Moss

Moss is a unique game that transforms you into a mouse named Quill. You'll be knocked down to her size, which can be disorienting at first, but once you get used to it, the adventure is great fun.
Moss is an action-adventure game that lets you explore the world from a mouse's perspective. You'll solve puzzles, maneuver around enemies, and get lost in scenic forests. Although playing as a mouse can be challenging, the game occasionally gives you free rein over the environment to help you solve puzzles.
Don't worry about being at a disadvantage as a nimble little mouse; Moss is an adventure fit for any rodent! So, why not give it a try and see the world from a new and exciting perspective?
5. Blade and Sorcery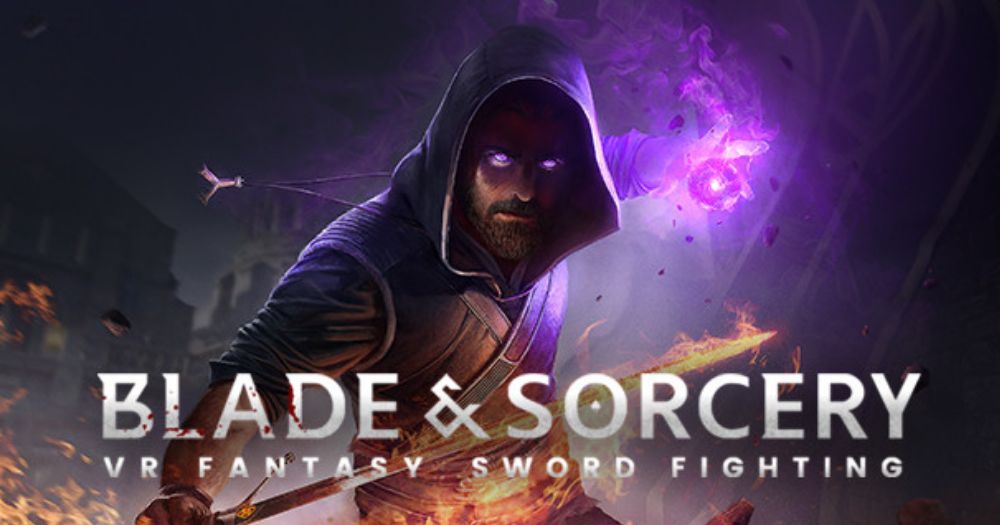 Looking for a virtual reality game that's all about chaos and brute strength? Look no further than Blade and Sorcery! This medieval-sandbox and unique free VR game is specifically designed for VR, and the physics of combat are incredibly satisfying. While it may not be for those who prefer a more laid-back experience, it's a great way to blow off some steam and have some fun.
The game feels realistic to an extent, and it's full of laughs. Plus, with the extensive modding community, you can customize your experience to your liking. One of the most popular mods is The Outer Rim, which completely changes the game to make it feel like you're in a Star Wars movie. If you're a fan of the franchise, you won't want to miss it! Blade and Sorcery is available on Valve Index, Oculus Rift, Meta Quest 2, and HTC Vive platforms.
Want to Create a VR Game?
Convert Your Game idea into Reality
6. Elite Dangerous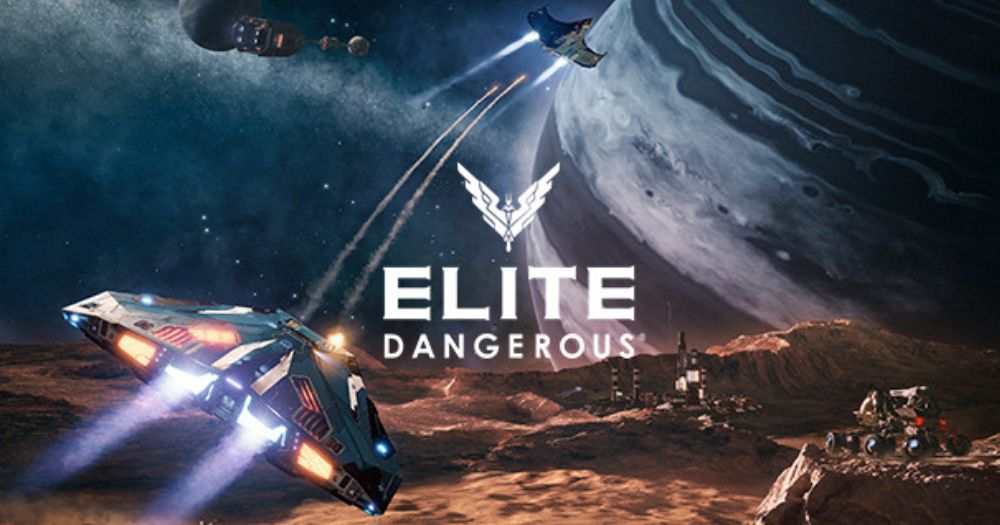 Elite: Dangerous has an active and dedicated community, and offering VR support for the game was a game changer. You get to become a space pilot in this space flight simulator, where you can mine materials from asteroids, collect bounties, and fly your own spaceship across the vast expanse of space.
This game is not just a standalone experience, but also multiplayer. So, you can join in the fun with the lively community and immerse yourself in a whole new world of space exploration games. Elite: Dangerous supports 4K Ultra HD display, making the graphics even more stunning. You can quite literally step into the shoes of a space explorer from the comfort of your VR headset.
7. MineCraft VR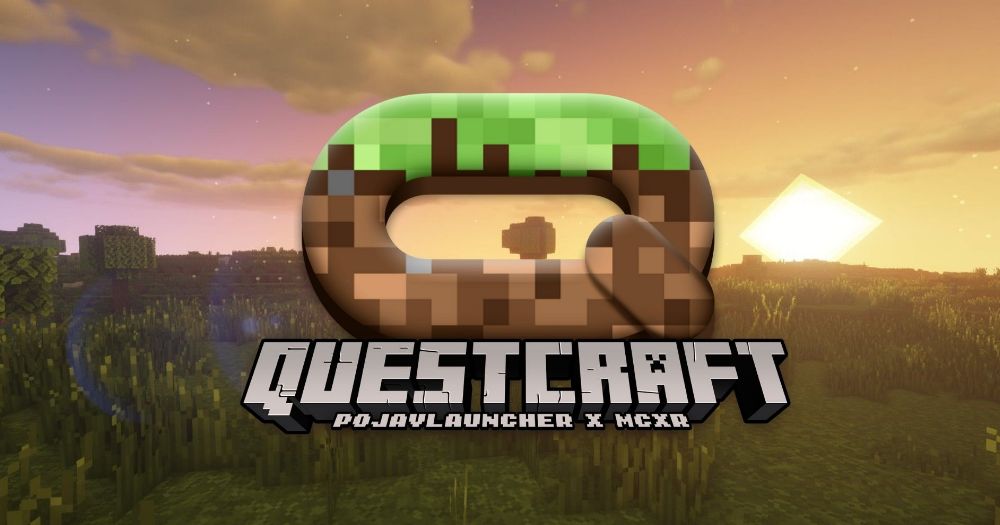 If you haven't played Minecraft before, it's a fun game where you explore, create, and survive in a world with a unique low-poly design. With the virtual reality version, you get added features like 3D audio, a virtual living room mode (if you need a break from first-person perspective), VR turning (to prevent disorientation), and VR controls to make in-game tasks easier.
Minecraft VR is also multiplayer, so you can play with your friends. This game is perfect for those already addicted to the game's mining and crafting loop, and the VR features make the experience even more immersive. However, if you're not a fan of the core gameplay, these added features may not be enough to get you to try it out.
8. Demeo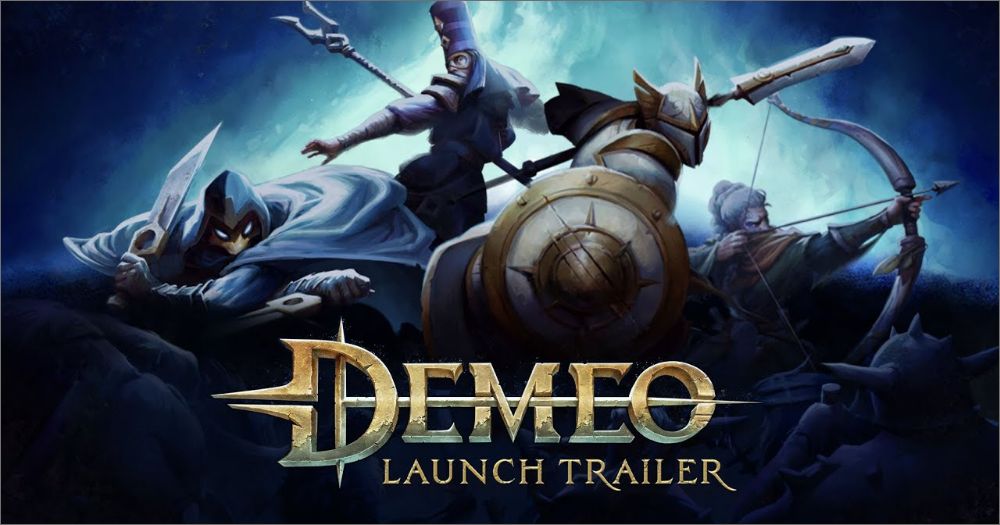 If you're a fan of Dungeons & Dragons and own a VR headset, then Demeo is definitely worth checking out. It's a dungeon crawler game that you can play with up to four friends, and it's one of the best multiplayer VR experiences out there.
Once you've picked your class, you and your crew can explore randomly generated dungeons together. And the best part? You don't even need to be in the same room to play together. So, even if your friends live across the country, you can still gather together for a fun evening of gaming.
Be warned, though, Demeo can be challenging, and your sessions can range from a quick game to a marathon session lasting for hours. But if you're a fan of tabletop RPGs and have some friends who are also into VR, then Demeo is sure to become a favorite experience.
9. No Man's Sky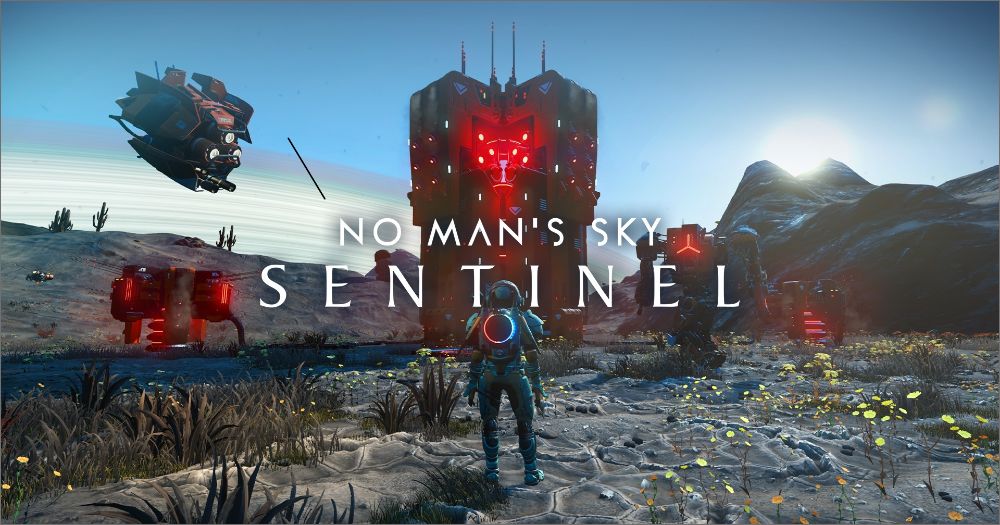 No Man's Sky has been on quite the journey since its initial release. While it was initially criticized for not living up to the hype, the developers have continuously improved the game since 2016. Today, it's a much better game that includes multiplayer, vehicles, base-building, and cross-platform play. Plus, it even has virtual reality support, which adds a whole new layer of immersion to the game.
In No Man's Sky, you get to explore procedurally generated planets, collect resources, and upgrade your equipment. You can even build your own bases and fly through the vast expanse of space. The game's ultimate goal is to reach the center of the universe, but the journey there is filled with unique and exciting experiences.
10. Resident Evil 4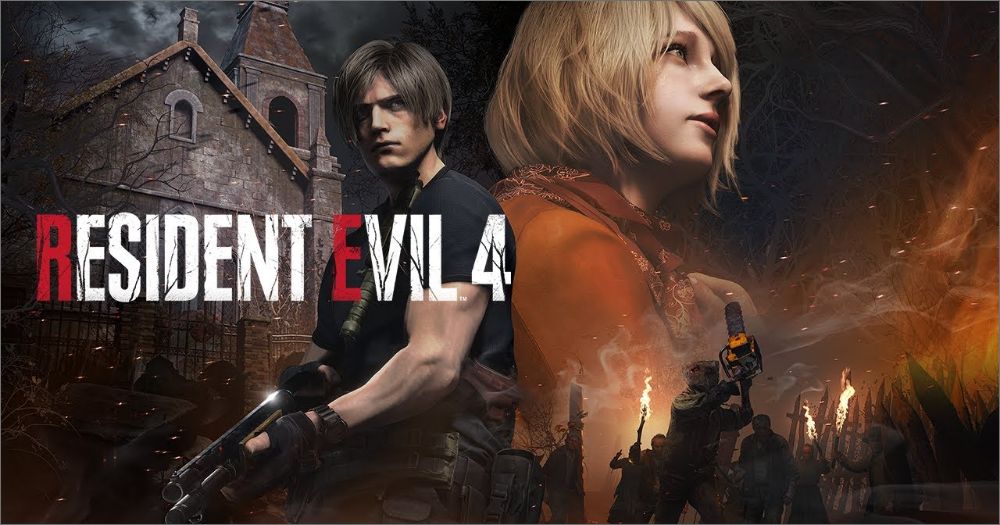 Resident Evil 4 is considered by many as the best game in the series. You play as Leon Kennedy, a rookie cop who's tasked to rescue the president's daughter in Spain. The game's acclaim is the reason why it's one of the few Resident Evil games available in VR. Also, Resident Evil surprisingly works very well on the Meta Quest 2.
When you put on your VR headsets, you'll feel like you're really there, dodging and diving between zombies. Although Resident Evil is a scary game, it's also pretty fun and made even more entertaining in virtual reality. If you prefer another game in the series, don't worry. Resident Evil 7 is also available on PSVR, and some talented modders have made various other games in the Resident Evil series playable with VR headsets.
11. Iron Man VR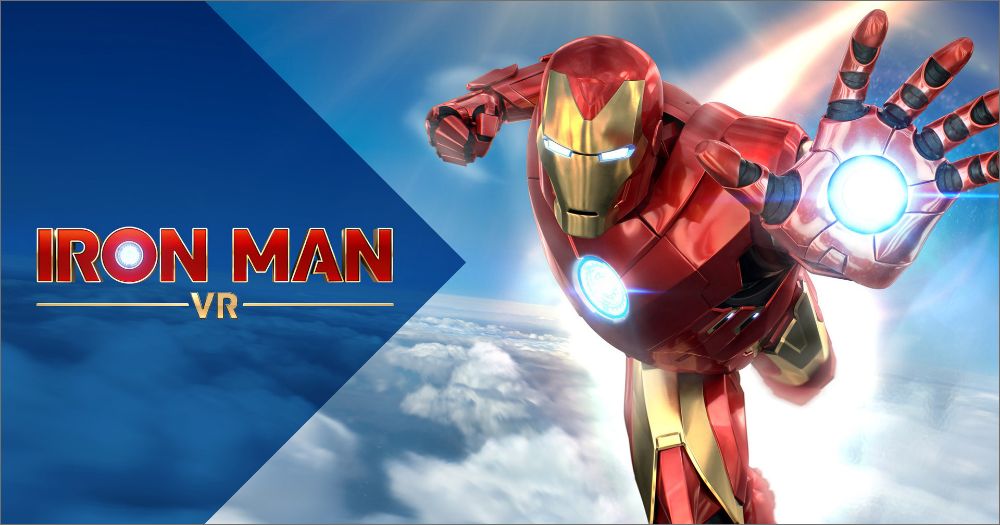 Iron Man VR is a first-person shooter game that draws inspiration from the beloved comic character, Iron Man. The game's VR version was released in July 2020 for PlayStation VR, albeit with some delays due to the COVID-19 pandemic.
Playing the playstation VR version of Iron Man is an immersive VR experience that transports you to a virtual world where you, as Tony Stark, must use your combat skills to survive. Your ability to control the Iron Man suit, the Heads-Up Display (HUD), and take down enemies, including the infamous Ghost, is what will determine your success. You even have the option to customize the suit to your liking!
Developed by Camouflaj, an American studio, and published by Sony Interactive Entertainment, Iron Man VR is compatible with PlayStation's VR headset and offers an excellent VR experience. In addition to the game's story mode, players can enjoy different combat missions, unlock weapons, and tackle challenging modes for even more thrilling gameplay.
12. Skyrim VR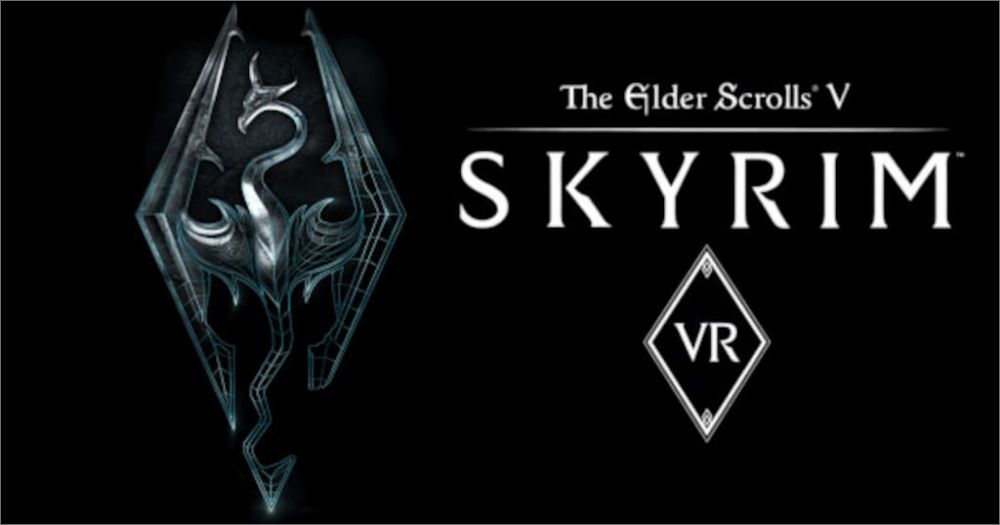 Next on the list is Skyrim VR – the epic adventure and free VR game that has been released multiple times. Well, now it's available on VR platforms like Oculus Rift, HTC Vive, Valve Index, and even PlayStation VR. This means you can step into the world of Skyrim like never before and experience a massive open world in virtual reality.
The game features not only the base game of Skyrim VR but also the Dawnguard, Hearthfire, and Dragonborn DLC. Sure, the graphics might be a little outdated, but you can always use mods to improve them. And while the VR version may not be perfect, it's definitely worth trying out if you're a fan of the Elder Scrolls series. So, if you're ready to embark on an epic adventure in a new and immersive way, then Skyrim VR is the game for you.
13. The Room VR: A Dark Matter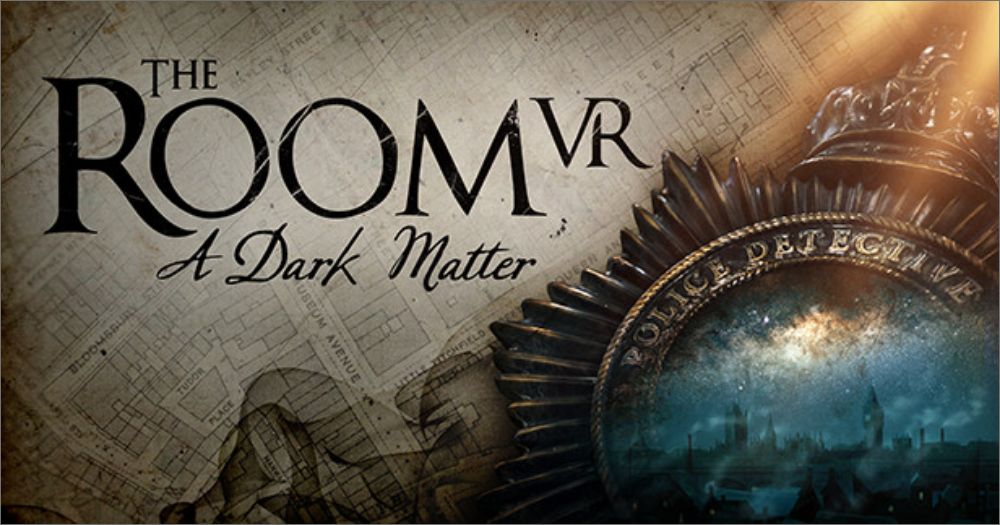 Looking for a bone-chilling and mind-bending VR game? The Room VR: A Dark Matter is a must-play for those who enjoy solving mysterious puzzles. Developed by the creators of the hit game series, The Room, this VR game will take you on a thrilling and spooky adventure that's sure to give you goosebumps.
With versions available on Steam VR, Quest 2, and PSVR, this game is accessible to all VR enthusiasts. Although, it's not recommended for kids as it can be quite eerie. But, for those who appreciate intricate puzzles and creepy atmospheres, The Room VR: A Dark Matter is the perfect challenge. Plus, with its approachable VR controls, even newcomers to the franchise can join in on the fun.
14. I Expect You to Die 2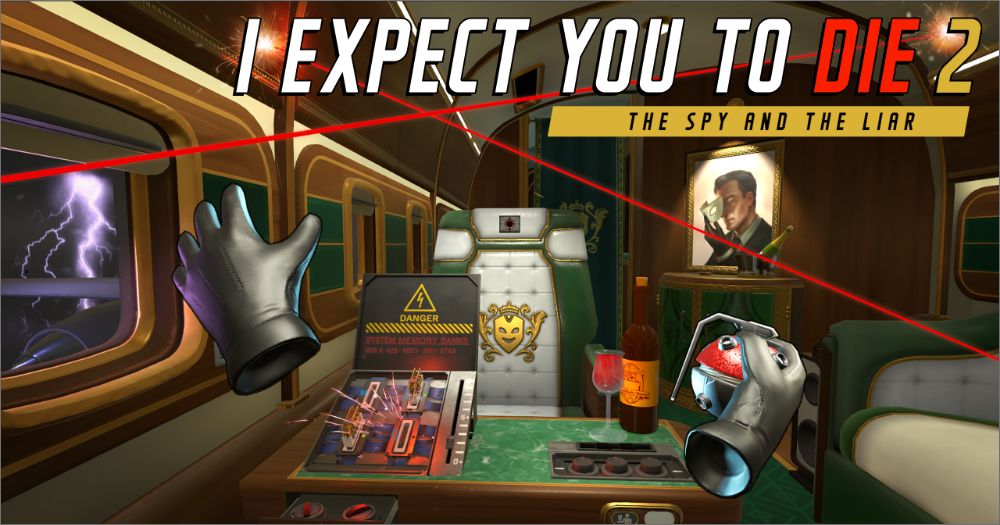 I Expect You To Die 2 is one of the best VR games, where you get to take on the role of a daring spy on a mission to stop a criminal organization. Available on Meta Quest 2, Valve Index, HTC Vive, and Oculus Rift, this game is sure to give you the adventure you're looking for.
As you make your way through this escape room-style game, you'll have to navigate through various traps like hidden lasers and heat-seeking missiles. You'll even have to serve drinks, because being a spy isn't just about dodging bullets. And if you fail, don't worry – the game is full of humor to keep you entertained.
Featuring great voice acting from Wil Wheaton and a spy-filled story, I Expect You To Die 2 is a must-play for anyone looking for a thrilling VR experience that will make you feel like a true super spy.
15. Star Wars: Tales from The Galaxy's Edge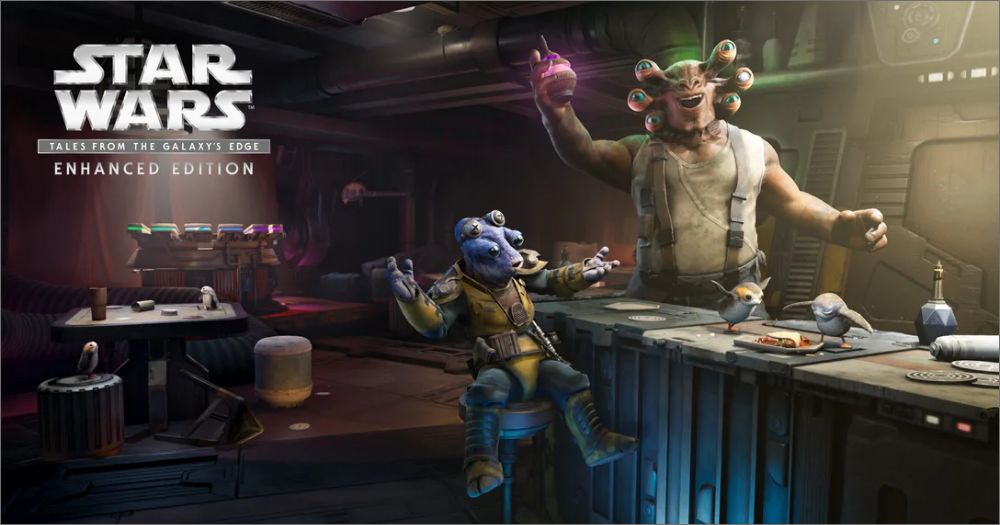 If you're a Star Wars fan, you should definitely try ILMxLab's latest and one of the best VR games, Tales From The Galaxy's Edge. It's available on Quest 2 and PSVR 2 and is set on Batuu, the planet from Disney's Star Wars theme parks.
This shooter-based game has some really cool weapon mechanics that make you feel like a true space warrior. Plus, if you haven't already, you should try out Vader Immortal, another VR game from ILMxLab. And if you're looking for even more Star Wars playstation VR action, you can check out Squadrons too. With these games, you'll feel like you're living a Star Wars life for a while.
16. Vader Immortal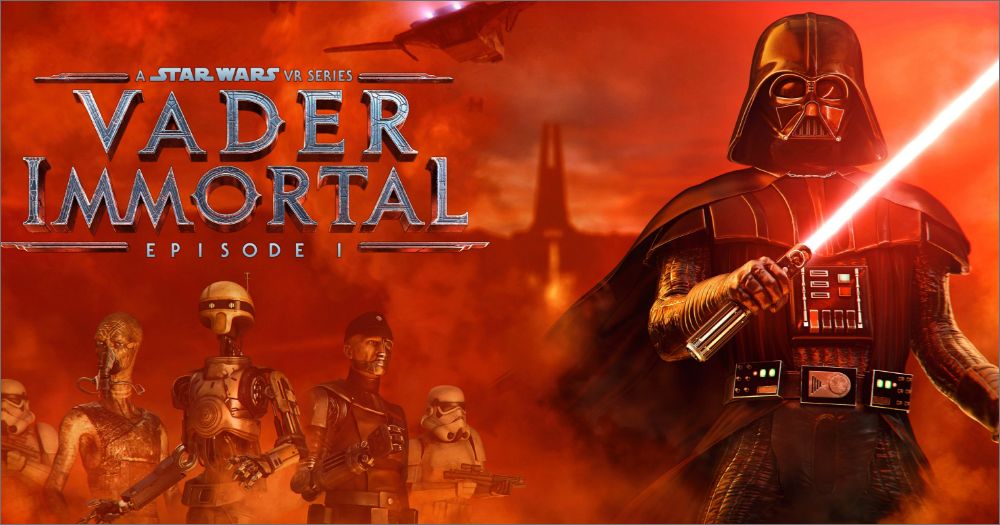 If you've ever wanted to wield a lightsaber like a real Jedi and duel with Darth Vader, now you can. With Vader Immortal, a three-chapter VR game that is available on VR platforms like Oculus Rift, Meta Quest 2, and PSVR. In this immersive experience, you'll learn how to become a Jedi, solve puzzles, and explore Mustafar.
But that's not all! Vader Immortal also features a Lightsaber Dojo where you can hone your lightsaber skills outside of the main story. With enough practice, you could give Obi-Wan a run for his money. While the story mode is relatively short, it's a sweet and unforgettable experience that any Star Wars fan will love.
17. Keep Talking and Nobody Explodes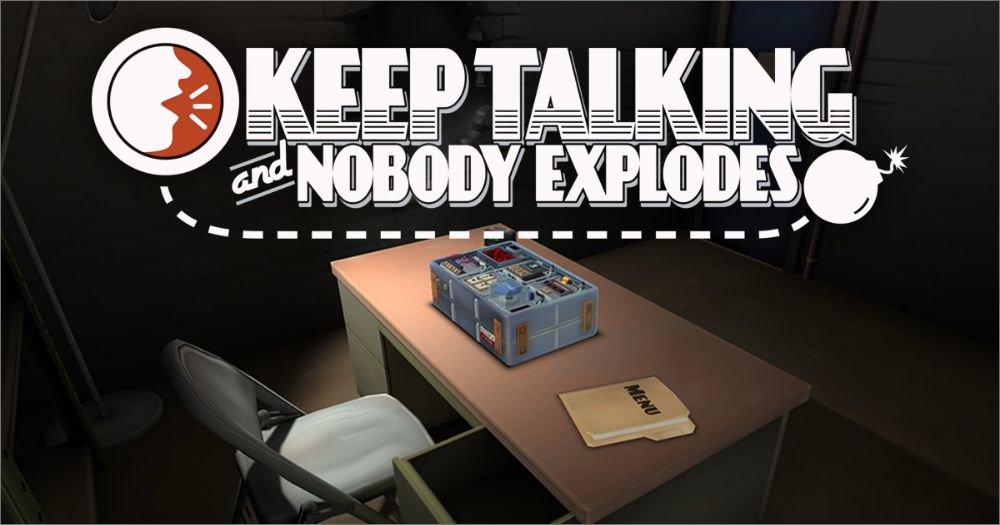 If you're looking for a virtual reality game that's perfect for a group of friends, Keep Talking and Nobody Explodes is one of the best VR games out there. In this game, one player has to defuse a complex bomb while everyone else reads the manual and gives instructions.
It's a race against time as the team communicates back and forth, trying to avoid an explosive disaster. With support for Steam VR, Quest 2, and Playstation VR, this is a classic party game that's sure to keep everyone on the edge of their seat.
18. Defector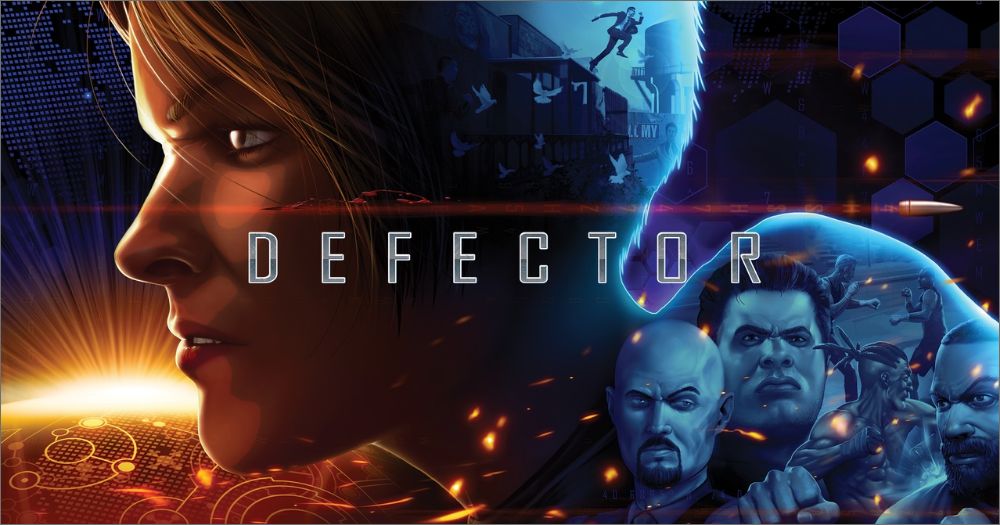 Defector is a thrilling spy action-shooter game that immerses you in a Mission Impossible-style world of espionage. If you're a fan of spy games, you'll love taking on assignments as an undercover agent in dangerous locations around the globe.
This great game teaches you that success requires embracing danger and confronting it head-on, in a zero-sum world where there's no room for hesitation. As a multiplayer game, you'll have access to a variety of advanced weapons, deceptive tactics, and cutting-edge technology to defeat your enemies.
Your decisions throughout the game will determine the outcome of each mission. Defector supports Oculus Rift, Rift S headsets, and Oculus Touch controllers, making it a must-play game for any VR enthusiast looking for an action-packed adventure.
19. The Forest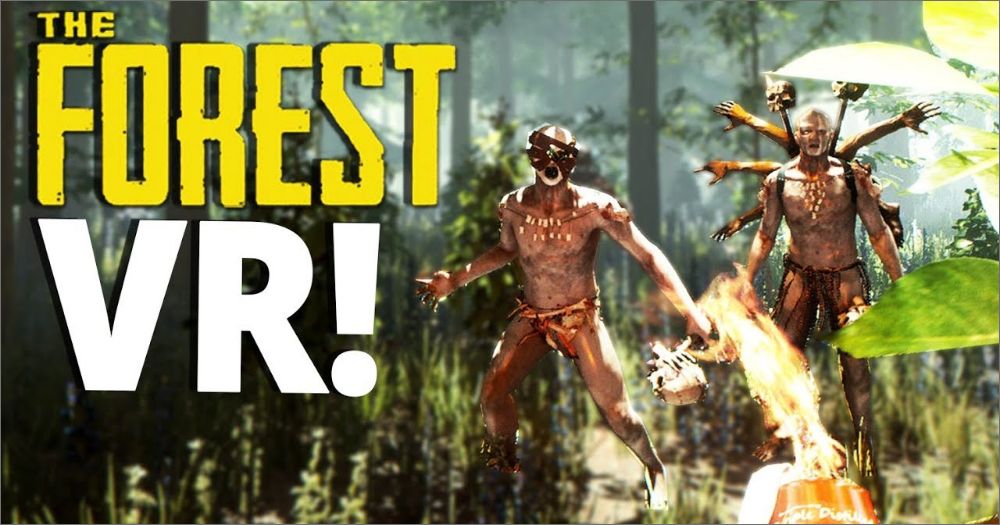 The Forest is an immersive first-person virtual reality game that has sold over five million copies since its release in 2018. It draws inspiration from popular cult films such as The Descent and Cannibal Holocaust, as well as video games like Don't Starve.
In the game, you play as a survivor of a plane crash who finds themselves in a tropical forest filled with cannibalistic barbarians. You can play alone or team up with up to four other players to explore and fight against the hostile creatures.
As Eric LeBlanc, you must navigate the forest and defend yourself against the aggressive woodland creatures, including a tribe of nocturnal, cannibalistic mutants.
Along the way, you'll discover caves, trees, and other features that you can use to build traps, hunt animals, and collect supplies to survive. The Forest offers a thrilling mix of horror, action, and adventure, and is compatible with HTC Vive or an Oculus Rift VR headset.
20. Everybody's Golf VR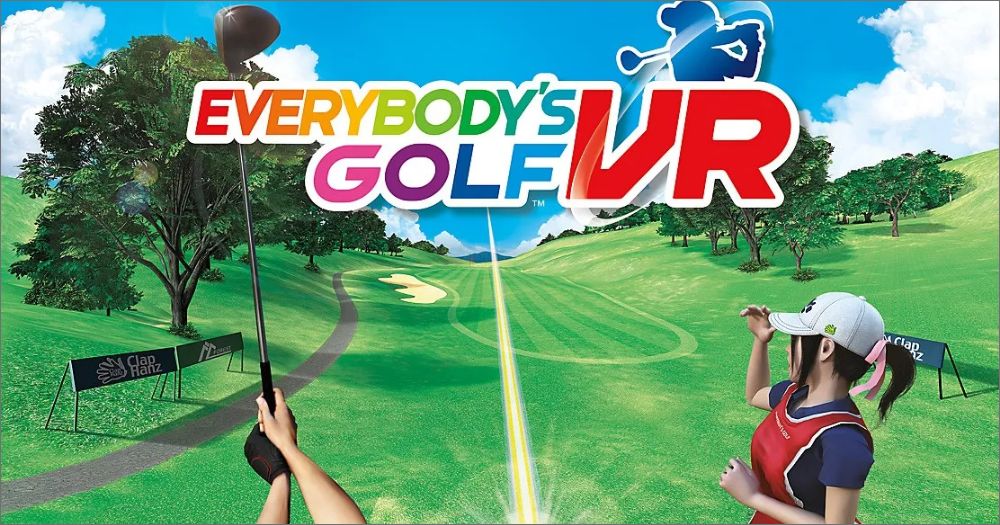 Everybody's Golf is one of the VR games that requires a surprising amount of control and finesse, despite its whimsical golf courses and quirky caddies. It's the first in the series to embrace virtual reality, and it's a great addition.
You'll be able to play through several courses with a virtual caddy, or perfect your skills at the driving range and putting green. Using the PlayStation Move controller provides a more dynamic golfing experience.
If you're looking for a way to play golf without leaving your home, Everybody's Golf VR is a great option. The game offers a satisfying sensation when hitting the ball, and there are plenty of things to unlock. Although it doesn't offer multiplayer modes, it's an excellent sports game to enjoy in virtual reality.
How to Make Virtual Reality Games?
Making VR games can be an exciting and rewarding experience, but it can also be challenging. Here are some tips to get you started:
1. Choose a Game Engine
There are many game engines available that can be used to make VR games, including Unity and Unreal Engine. Choose one that is compatible with the virtual reality headset you will be using.
2. Get a VR Headset
You will need a virtual reality headset to test your game and ensure it works properly. Popular options include Oculus Rift, HTC Vive, and PlayStation VR.
3. Design Your Game
Consider what type of virtual reality game you want to create. Will it be a first-person shooter, a puzzle game, or a simulation? Create a design document outlining the gameplay mechanics, level design, and art style.
4. Create Assets
This includes 3D models, textures, and sound effects. You can create your own or use premade assets from the game engine's asset store or online marketplaces.
5. Program the Game
Use programming languages like C# or C++ to create the logic and functionality of your game. This includes creating interactions with objects and characters, designing the game's user interface, and implementing game mechanics.
6. Test Your Game
Once you have a playable version of your game, test it on your virtual reality headset to ensure it works properly. Make sure the controls are intuitive, the gameplay is engaging, and there are no major bugs or glitches.
7. Optimize Your Game
VR games require high frame rates to prevent motion sickness and ensure a smooth experience. Optimize your game by reducing the number of polygons in your 3D models, using efficient coding practices, and minimizing the number of graphical effects.
8. Release Your Game
Once your game is polished and ready, you can release it on VR marketplaces like SteamVR or Oculus Store.
Making a virtual reality game is a challenging but rewarding process. With the right tools, design, and programming skills, you can create a virtual reality game that immerses players in a whole new world.
How Much Does it Cost to Create a VR Game?
The cost of virtual reality game development can vary widely based on several factors. The complexity and scale of the game are key factors that impact the cost. Simple yet best VR games can cost around $5,000, while mid-tier games can range from $20,000 to $100,000. Massive AAA and multiplayer titles can cost several million dollars.
Skyrim VR, considered one of the best VR games, RPG titles, was estimated to cost at least $10 million to develop. Robo Recall, another popular VR title, was estimated to cost $3.8 million to develop. However, the exact costs of many popular titles are not always available, as game makers are often reluctant to disclose this information.
Other factors that can impact the cost of the best VR games development include the location of the development team, the number of people involved in the project, and the amount and quality of content. Here is an ultimate guide on how to make a VR app.
Want to Launch a Virtual Reality Game?
Convert Your Game idea into Reality
Conclusion on Best VR Games
In conclusion, virtual reality gaming continues to grow in popularity as technology advances and developers create more immersive and engaging experiences. The top 20 VR games listed above offer a diverse range of genres and gameplay styles, from action-packed shooters to puzzle games, from sports simulations to exploratory adventures. As VR technology becomes more accessible and affordable, we can expect to see even more innovative and exciting VR games in the coming years.
It's worth noting that the cost of virtual reality game development varies greatly depending on the complexity and quality of the game, as well as the country in which it is developed. While some VR games can cost tens of thousands of dollars to create, others can run into the millions.
However, the investment is often worth it as VR games have the potential to offer players a unique and unforgettable gaming experience. Whether you're a seasoned gamer or just curious about virtual reality, there's sure to be a virtual reality game on this list that will captivate your imagination and provide hours of entertainment.
FAQ's on Free VR Games
Q: What is the Most Played VR Game Right Now?
A: The most played VR game was "Beat Saber".
Q: What Games Should You Get on the VR?
A: This depends on your preferences and interests. Popular VR games include "Half-Life: Alyx," "Job Simulator," "Superhot VR," "Moss," "The Walking Dead: Saints & Sinners," and "Arizona Sunshine," among others.
Q: What is the Best VR Game for Free?
A: Some popular free VR games include "Rec Room," "VRChat," "Bigscreen," "Echo VR," and "The Lab" (which requires a VR headset and a copy of "Portal 2" to play).
Q: Are There Any Free Games on VR?
A: Yes, there are several free VR games available on various platforms, such as "Rec Room," "VRChat," and "The Lab."
Q: Is Minecraft VR Free?
A: No, Minecraft VR is not free. You must purchase the game separately and have a compatible VR headset to play it in virtual reality.
Q: Are VR Games Free on Oculus?
A: Some VR games on the Oculus platform are free, while others require a purchase. It depends on the specific game.