Today, there are 1.446 billion cars on the road, meaning 17.7% of people on earth own a car. This enormous population of cars has led to 20-30 percent of particles of size less than 2.5mm. And as the phrase goes, "Modern problems require modern solutions" the innovative entrepreneurial minds on earth gave birth to rideshare apps. An application to fulfill the need of the population at large to reach their current location to their desired destination.
The ridesharing apps market is estimated to be USD 61.3 billion in 2018 and is projected to reach USD 218.0 billion by 2025, at a CAGR of 19.87%.
This brilliant idea is more than just a creative attempt at reducing air pollution. It solves various problems and needs like vehicle affordability, traffic reduction, unemployment, and many more. In this guide, we will explore best rideshare apps like Uber, Lyft, Ola, and more. You might be interested to know about the best apps for news and the most popular sports apps.
Read the article ahead to learn more about this software as a service (SaaS) application. And leverage the expertise of the SaaS development company to create reliable custom applications.
What Are Ridesharing Apps?
Rideshare apps allow you to find other riders who are taking the same route or going to the exact location as you. These apps are not the same as traditional taxi services. Ridesharing apps allow you to split the fare with other travelers, making these services more affordable.
There are three sorts of ride sharing apps. Here is the complete list.
1. Rideshare Apps
These apps allow the driver of a ride-sharing vehicle to share the ride with other passengers traveling to the exact location.
2. Carpooling Apps
In carpooling, a group of people travel to the exact location with the driver. They shared the fare rather than paying a third party.
3. Peer-to-peer Apps
These apps are used when automobile owners want to rent their cars for a set rental charge and insurance for a set time.
10 Best Rideshare Apps
| Sr. No. | App Name | Number of Downloads | Build Year | Platforms (availability) |
| --- | --- | --- | --- | --- |
| 1. | Uber | 118 million | 2009 | Android and iOS |
| 2. | Lyft | 24 million | 2012 | Android and iOS |
| 3. | Ola | 110 million | 2010 | Android and iOS |
| 4. | Careem | 718,416 | 2012 | Android and iOS |
| 5. | BlaBla Car | 419,233 | 2006 | Android and iOS |
| 6. | Curb | 70,000+ | 2007 | Android and iOS |
| 7. | GoJek | 190 million | 2015 | Android and iOS |
| 8. | Gett | 143.6 billion | 2010 | Android and iOS |
| 9. | Via | 36.9 billion | 2010 | Android and iOS |
| 10. | Bridj | 143.6 billion | 2017 | Android and iOS |
Top 10 Ridesharing Apps of 2023
1. Uber – Best Rideshare App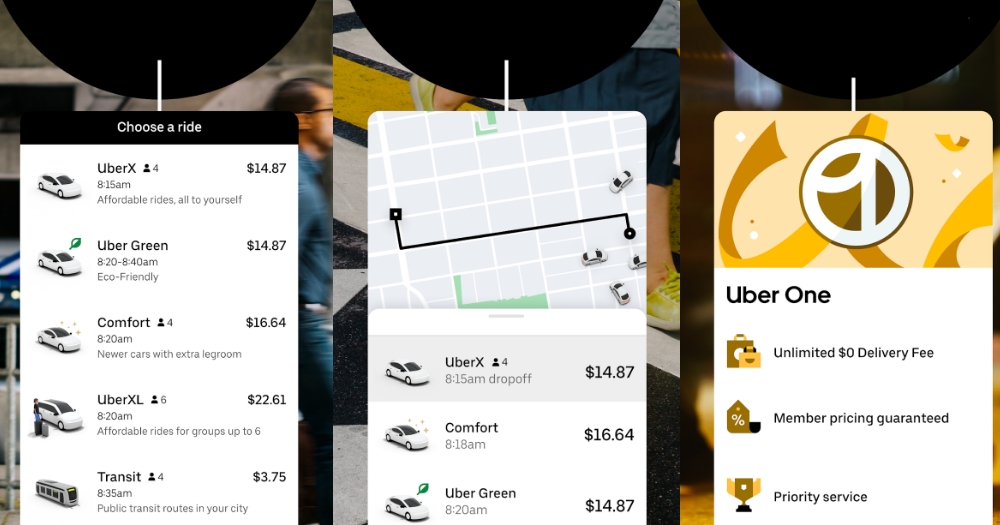 It is an on-demand ridesharing app that rocked the global public transport market in 2009 by enabling users to get a ride delivered to their door in minutes with the click of a button.
Uber's user-friendly business model now controls 71% of the rideshare market in the United States and a significant portion of the Middle East. Furthermore, it is one of just a few tech companies with a $70 billion valuation. If you want to create taxi booking app like Uber, then this guide would be helpful to you.
After all, Uber isn't merely a ride-hailing service with various ride options. This company promises that its full-time drivers can also run errands like package delivery, freight transportation, food delivery, and various other services. You might be interested to know the difference between ola and uber.
Features –
Option to share ride details
Splitting the fare is an option.
Calendar Shortcuts can be used to sync meetings.
Various payment alternatives, and so on
Facilitates multiple transportation options
Book rides from a foreign land
Want to Launch App Like Uber?
Request A Free Quote
2. Lyft – Friend with a Car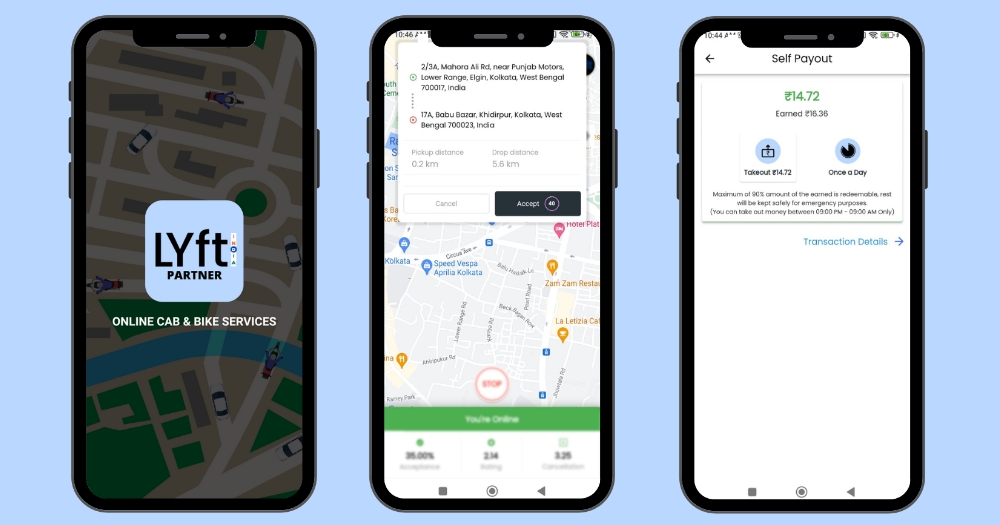 This ridesharing app is the primary rival to the popular car-booking service Uber. Lyft distinguished itself from the competition a year after Uber debuted. While they offer a similar core service, Lyft distinguishes itself by emphasizing the customer experience.
Lyft presented itself as a friend with a car, offering a more personalized driving experience with more interaction and a warmer environment. It is also worth mentioning that the price and invoicing transparency of the online cab service Lyft draws a considerable percentage of repeat customers.
Features –
The service provides comprehensive background and DMV checks on drivers and liability insurance.
A summary of ride receipts
Shared-ride commuting advantages and more
Long-distance ridesharing app
Lyft drivers have a flexible schedule
Rate and recontact favorite drivers
3. Ola – Best Indian Ridesharing Company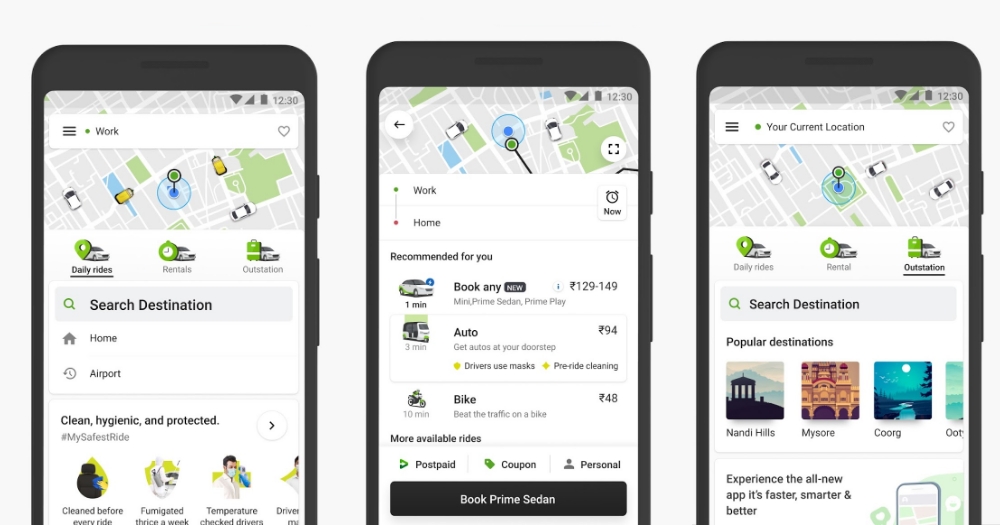 Ola, one of India's most popular carpooling apps, is now competing in the Indian market with Uber. This transportation service offers free Wi-Fi with a personal driver to their passengers during their travel for convenience.
In India, there are approximately 4,50,000 Ola cabs to pick from, which may be accessed using the Ola app, similar to other ridesharing services.
This ride-sharing startup, one of the fastest-growing and most economical online taxi app development company competing with Uber, has recently begun offering auto-rickshaws and motorcycles. It's worth mentioning that the company just raised $1.1 billion in funding from Tencent to help it compete with Uber in India.
Features –
Several ride choices
Access to qualified drivers, ensuring safety
Allows for the scheduling of rides in advance.
Multiple payment options, including online and offline options
Cabin entertainment (music and videos)
4. Careem – Top Ridesharing App in the Middle East and North Africa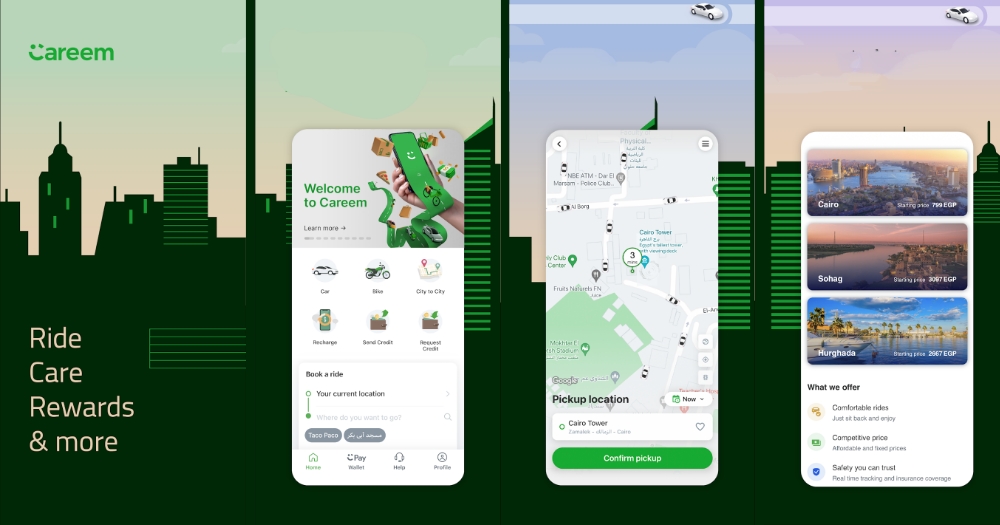 Careem is an app like Uber and Lyft. This ridesharing services provider controls the Middle East and North Africa ridesharing market. This rideshare app provides services in over 100 cities, takes pleasure in social reasons, and genuinely immerses its services in an awareness of its culture.
Careem, in addition to establishing a solid business footprint, launched a social image by emphasizing job creation in developing countries and generating funds to support 700,000 refugees through their rewards-giving program.
Features –
Meet your daily needs by booking transportation, purchasing food online, and more.
Excellent rewards
System of cashless payment (Careem Pay)
Complete freedom to work when and where you want.
Comprehensive driver education
Want to Launch App Like Careem?
Request A Free Quote
5. BlaBla Car – Share Your Ride Costs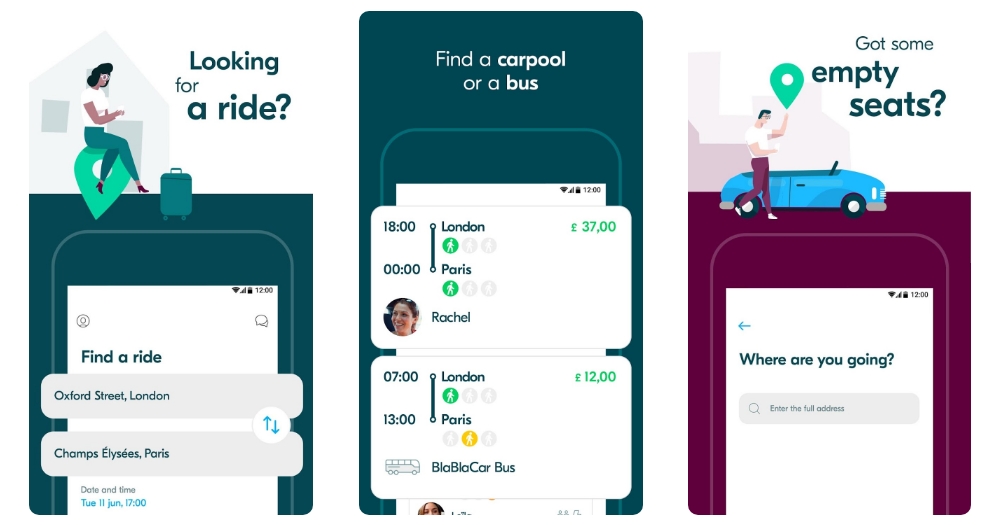 BlaBla Car is one of the best rideshare apps available today. This ridesharing app also addresses the issue of increased traffic and petrol prices by providing a fantastic bargain to all its users. This new ride-sharing app allows you to share common routes with other vehicles or passengers.
It is one of the best rideshare apps for finding a car to carpool with, or if you have a car, you can locate someone to go with you and split the costs.
Features –
Book an economical and safe transport.
If available, the ability to book last-minute tickets.
For their safety and comfort, women drivers can go with the "women only" option.
A driver rating scale: "Bla" for quiet drivers, "Bla Bla" for chatty drivers, and "Bla Bla Bla" for those who just can't shut up.
It is simple to post a vacation in seconds.
6. Curb – Best Rideshare App for Long-Distance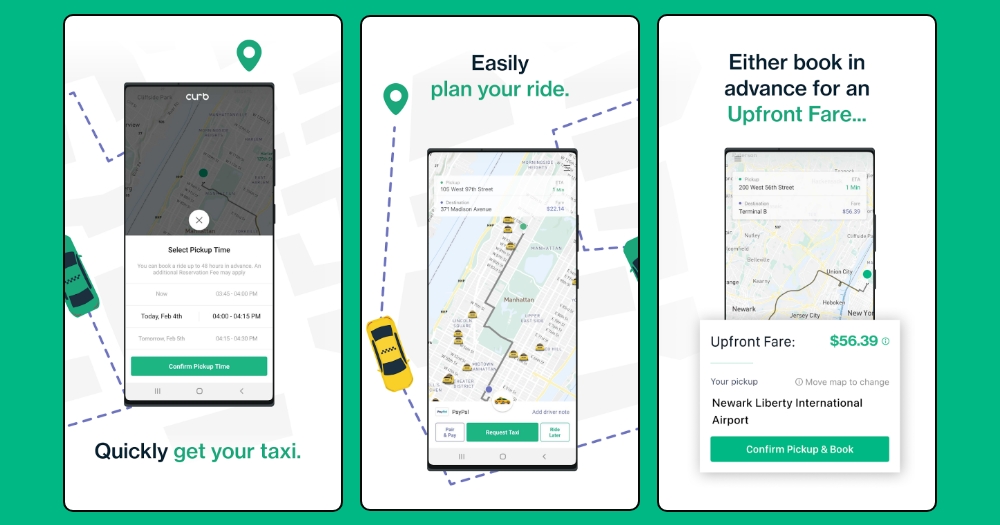 Curb is among the excellent and inexpensive ride-sharing taxi apps that do not use surge pricing. Verifone Systems, a technology developer for electronic payment transactions and value-added services, purchased curb. Over 50,000 taxi fleets are available in 65 US cities, including New York City, Boston, Philadelphia, Chicago, and Los Angeles, according to the best rideshare apps.
A rear monitor for amusement and a running tally of the fare is also available to the customer. It even allows the passenger to seek local restaurants and book tables. This one-of-a-kind feature elevates this app to the ranks of the finest long-distance ridesharing apps in the United States.
Features –
Connect with nearby licensed, insured drivers
The option of wheelchair accessible vehicle
You can earn free Curb rides by sharing the personal referral code
Option to book a cab in advance and more
Rate and contact your favorite drivers
7. GoJek – More Than Just a Ridesharing App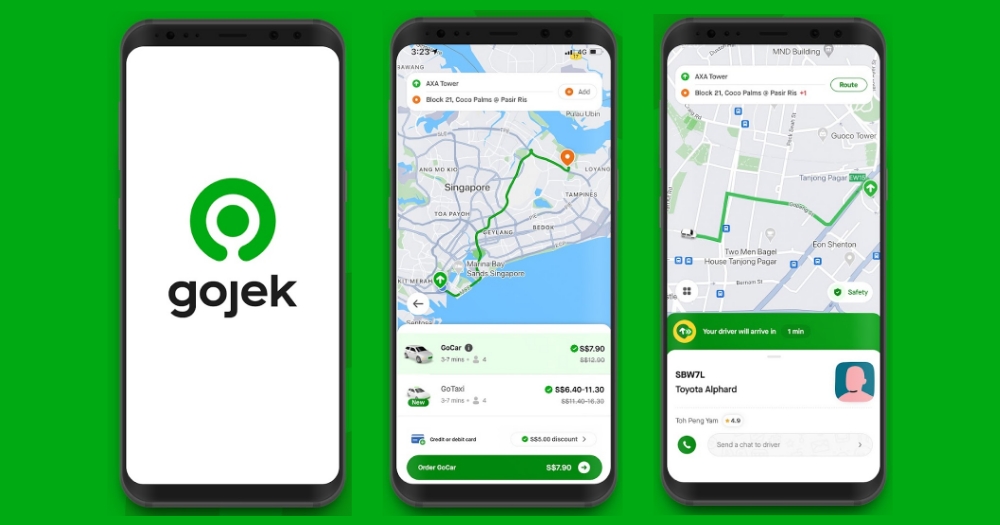 GoJek, like Grab and Careem, is more than just a rideshare app. It is Southeast Asia's leading super app, with a current worth of $10 billion, and offers over 20 services ranging from transportation, food delivery, and logistics to entertainment and much more.
This app is one of the best rideshare apps to save money. It is available in five countries: Indonesia, Singapore, Vietnam, Thailand, and the Philippines. GoJek is Indosensia's first brand, valued at $10 billion.
Features –
Connect drivers and passengers
Allow passengers to ride on motorcycles' backseats.
Deliver food and other items purchased from local vendors.
Assist customers in moving big objects
Perform a wide range of extra duties
8. Gett – Israel Based Car Ride App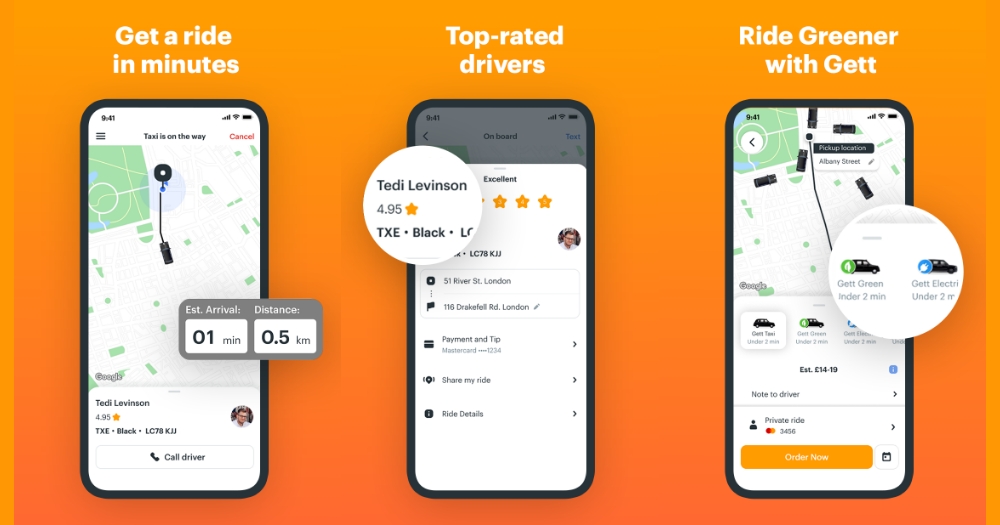 This rideshare app, known as GetTaxi, was founded in Israel. Gett is one of the most significant new ridesharing apps for automobile rides. This short- and long-distance ride-sharing service serves over 100 cities in Europe, including London, Moscow, and Tel Aviv, but only New York is covered via its partner firm, Juno.
Gett is the most popular car ride app, with an everyday commuter's user base, and is frequently correlated to other ride-sharing services like Uber and Lyft.
Gett is among the most popular rideshare apps that help in saving money, owing to the company's pricing practices, which do not charge consumers extra during busy hours.
Features –
Reasonable pricing
Tipping within the app
Drivers with the highest ratings
Booking for up to two weeks and more
9. Via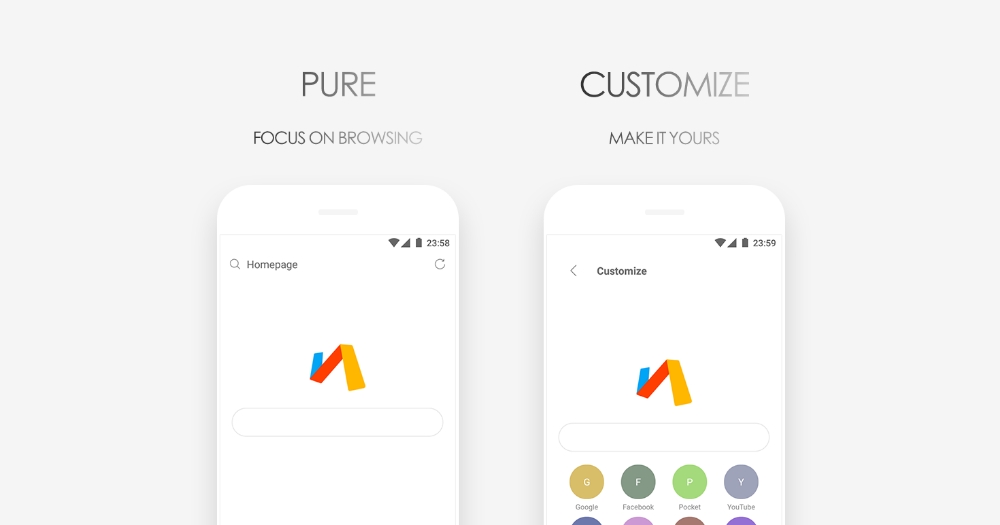 Via, The best ridesharing services provider facilitates taxi and rideshare services in 20 countries, six of which it runs directly and the others through partnerships. The most notable feature of Via is that it stresses the environmental component of ride-sharing in its marketing and messaging.
As soon as they book a ride, savvy riders to be responsible will see rides passing through their neighborhood. The service is quick and inexpensive, making Via a popular choice in the nations where it operates.
Features –
Affordability
Pickups from corners for a speedier commute
Real-time customer service is available.
Get free ride credits by referring friends.
Drivers can earn up to $400 in signing bonuses.
For drivers who cannot afford a car but yet wish to earn, a "rent a car" system is offered.
10. Bridj – Those Traveling in the Same Direction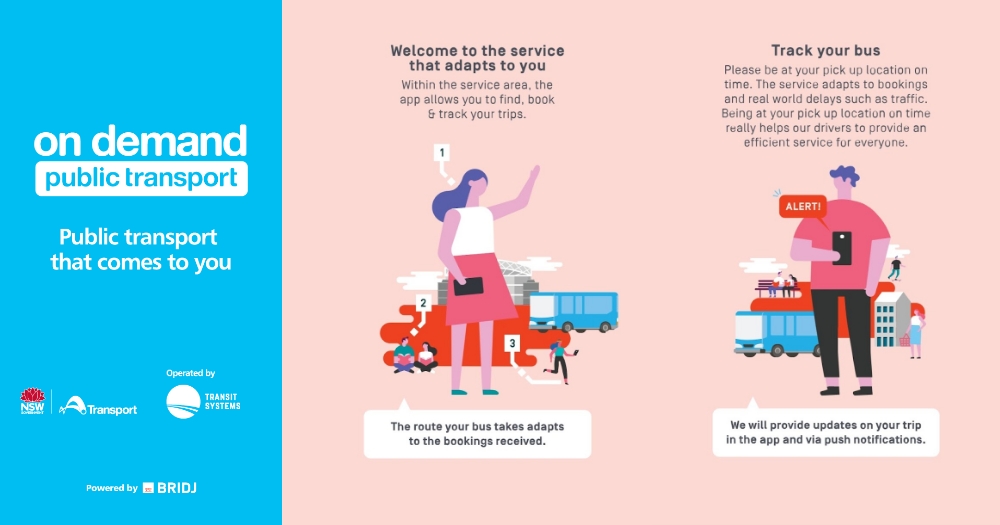 This app is one of the most excellent long-distance ridesharing apps for those traveling in the same direction, and the service prioritizes its clients accordingly. It also helps to reduce travel times for all travelers. The one-way fee is only $3.10, making it a reasonably priced choice.
Bridj, unlike other ride-hailing services, keeps a fleet of 14-seat luxury shuttles with Wi-Fi and leather couches. Bridj buses are on par with the best luxury cars in terms of comfort.
Features –
Flexibility to make credit card payments.
Walking directions to pickup locations are provided.
Access to amenities such as free Wi-Fi and USB charging.
Disabled cyclists have priority access.
How To Build A Rideshare App?
Developing an app for your ride-sharing company can help you take your brand to new heights of success. To learn about how to create a ridesharing, go through the stages for the same mentioned below.
1. Conducting Market Research
A market analysis is essential for getting things off to a strong start. Examine the current and future of ride-sharing environments. Given the great need for economical and convenient transportation, it's no surprise that this industry is rapidly developing.
You can use a list of the most popular ridesharing apps in the world to conduct a competitive analysis. Identifying and addressing the demands of the individuals who will utilize your products and services is also vital.
2. Identify the Unique Value Proposition of Your Product (UVP)
The UVP of your rideshare app illustrates how it distinguishes itself from the competition. To be successful, you must create an Uber/Lyft clone from scratch. You must have a unique selling point to compete with the finest in the industry.
A thorough market study will provide you with a clear understanding of the inadequacies and limits of current solutions and how your product may address those.
Features to Include –
If you wish to ensure that your new rideshare apps come among the best. There are some basic yet remarkable features you shouldn't miss while creating such mobile apps.
Features for Passengers

To attract passengers or users towards your ride-sharing app, do not fail to include the following features, like profiles of users, search filters, geolocation, booking and cancellation chat, in-app payments, multiple payment options, traffic congestion, scheduling rides, etc., in your business model.

Features for Drivers

To fulfill the aim of sustainability of your ride-sharing app, you will have to ensure you are never out of drivers. And to attract drivers, you must have driver-friendly, ride-hailing apps. Include features like registration, profiles of users, Maps, trip posting, chat, reviews and evaluations, notifications, hidden fees, etc.

Features for Administrators

Also include certain mandatory features for the smooth administration of rideshare services, which include vehicle management, management of drivers, accounting for payments, management of complaints, control of reviews and ratings, dashboard, logistics engine, etc.
3. Developing a Minimum Viable Product
When developing a rideshare app, you have two options: an MVP or a full-fledged solution. If you have a limited budget, it is preferable to start with an MVP.
The fundamental goal of an MVP is to design a simple application with only the most critical features to attract investors and early customers. Using this strategy, you can get real-world testing and feedback.
4. Product Evaluation and Release
It is critical to check your ride-sharing application with a professional quality assurance specialist before deploying it. Once all issues and bugs have been resolved, your software can be released to the app store.
App shops often have a review process, and your program may take several days to be released to the market.
5. Getting Feedback to Improve Your MVP
After launching your ridesharing app, collect consumer feedback to determine what modifications are required to achieve success. After a few modifications, you'll be well on your way to building a fully functional product.
How Much Does it Cost to Develop Ride Sharing Apps?
The idea to develop a car-sharing app follows the question of its cost.
Today, SaaS applications are the hottest business models. And it's no surprise that you'd want to build an enterprise SaaS application from scratch like Uber, Lyft, Ola, Gett, and others; after witnessing their success, many entrepreneurs are flocking to the taxi app industry, hoping to cash in on the hype.
According to Gartner, software as a Service (SaaS) will continue to be the largest market sector. According to a global research firm, this market is expected to rise to $116 billion by 2020.
Developing a user-friendly rideshare app ranges between $67,000 and $150,000 for one or two user apps (for iOS and Android, respectively).
Have an Idea for an App?
Request A Free Quote
Conclusion: Top Rideshare Apps
Although Uber has dominated the ridesharing and carpooling app that offers rideshare in the market since its beginning, many competitors exist. They have successfully filled voids with innovative solutions, and as a result, their cab booking services have become quite popular among their most loyal customers. The success of these best rideshare apps can be credited to the advantages they offer passengers and drivers.
If you want to enter this industry and establish mobile apps like Uber or Lyft, you must provide something better than existing ridesharing apps to acquire traction. And to help you achieve this goal, The NineHertz is the ideal mobile app development company specializing in SaaS solutions with an impeccable track record in this field. So if you're wondering how to develop your rideshare app, contact The NineHertz now!
FAQs of Ridesharing Apps
1. What is the Cheapest Rideshare Apps?
Gett is considered one of the most popular and affordable rideshare apps, owing to the company's pricing practices, which do not charge consumers extra during peak hours. Furthermore, Gett's driver payment system differs from other providers.
2. What is the Most Popular Car-sharing App?
Uber is the most popular rideshare app in the world. Uber now controls 71% of the ride-sharing market in the United States. Furthermore, it is one of just a few tech companies with a $70 billion valuation.
3. What is the Cheapest Rideshare?
Gett is considered one of the most popular and affordable rideshare apps, owing to the company's pricing practices, which do not charge consumers extra during busy hours.
4. What Future do Ridesharing Apps Hold?
The ride-hailing sector is anticipated to rise eightfold to $285 billion by 2030, making it an extremely profitable market.