There has been a significant advancement in game development globally in terms of network, graphics, technology, augmentation, and real-time performance. Many new players have now also entered in the market who are all set to take game design and development to a next level with more users and multiple platforms.
Having said that, Unity 3D game is one game engine for Unity game development that stands out among the rest. This is due to the fact that this game engine is powerful and works across platforms and is highly user-friendly to both beginners and experts. Unity 3D is one such game engine that is advanced and render real world graphics without taking much processing power.
According to some statistics, the top 34% of free mobile games available on app store and Google Play Store, are created by using Unity Game Engine. Now, this sounds fascinating isn't it! Gaming platforms like Unity 3D help build games having a reach over 500+ million gamers worldwide. The number is increasing massively at each year. Undoubtedly, Unity is one of the most preferred game engines in the gaming market.
Unity 3D For Games
Game solutions offered by Unity 3D are one of the best solutions in the business. As discussed, Unity 3D is a cross platform game engine, so it enables the game developers to build games that can run on multiple platforms such as:
Instant Games
Project Tiny is a flagship product by Unity Technologies. This product helps in developing games that are fast, light, and small, with new run-time and reliability across sections.
PC and Console Games
In this category the gamer gets high-tech visuals and graphics to feel the optimum performance. Also at the developer end, you get developer friendly tools that increases your ability to make changes at an ease.
Mobile Games
Mobile phone market is probably the most popular platform of using Unity 3D gaming solutions. This is due to the fact that it is highly accessible and provides great optimization and monetization opportunities.
AR and VR Games
Over the past decade, AR and VR games have gained massive popularity. Unity 3D game engine can get you that experience with instantaneous real-time tools offering wide creative possibilities powering AR/VR engines.
User Engagement at its Best in Unity 3D Games
Game developers want to develop such a game that has amazing graphics to make it look as close as the real world. This is to make the gamer feel like he is actually into that particular scenario. This is called 'being in the game' kind of experience. The Asset store of Unity 3D offers great 3D models for shades, animations, and textures to transform the overall experience for good.
You can also buy sound features and gameplay assets with Unity 3D as it is like a container full of everything. Therefore, we can say that be it graphics, animations, music, or developing, with Unity 3D, you can create something unique and indigenous as it is a great asset tool that helps bring many features into one single platform.
Also Read: Mobile Game Development: Tools, Trends, & Best Practices
The On-Stop Destination for All Gaming Solutions
Nowadays maximum number of gaming app studios choose unity 3D game development as their best approach for developing game application. Each day thousands of gaming apps are launched on the app store and play store. This proves that there is a massive chunk of game loving people among the audience.
There are several reasons why Unity 3D is an outstanding gaming platform. check why hire a unity game development company. One of the main reasons to back this argument is the capability of this platform to build enthralling and brilliant games with mind-blowing features and gameplay actions. This is the reason it has become the first choice among the gamers' community. Programming is fun especially when the platform makes you see the virtual world popping out in front of you alive! Here are the top 9 reasons why one should choose Unity 3D Game Development for their gaming applications.
9 Advantages of Unity 3D Game Development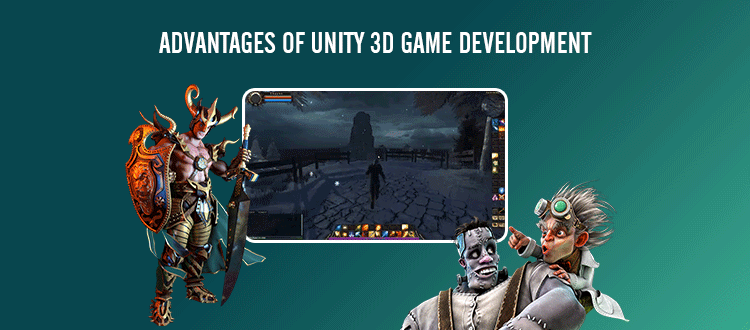 A Free to Use Platform
Unity 3D has a free as well as a pro version with several features attached to it. Initially, you can choose the version which is free and get the major gaming features highlights. Further, you can utilize the distinct focal points with the Pro-Version for developing games with high-end features like sound channel, 3D composition booster, feature playback etc. Unity 3D game development gives permission to all sorts of developers to make full-fledged full version games without having to rev up costs of any kind.
Compatible with Multiple Platforms
Unity 3D is compatible with all the operating systems including iOS, Android, Macs, Steam, PCs, and even the consoles too. With Unity 3D it is very easy to create several games for all the platforms and design several stages of the games without any hassle. Porting to the next stage is very easy with Unity compared to other platforms. Each stage of the game has got some interesting elements and with Unity you can transport those elements to the next stage and make it more interesting than before.
Supportive Community
As we all know that the process of game development is very tedious and tricky, hence one needs uninterrupted support and assistance from the community of developers. Today, more than 2 million developers are using Unity programming and the number is rapidly increasing day by day. The access to share the approval or the disapproval of the client with the team of developers is very easy and the issue can be resolved very easily. Also, if you are searching for designers and testers then you can easily do so with the help of number of gatherings that unite unity fans under one platform.
The Asset Store
The unity asset store is a one-stop destination for all the developers to fulfill their gaming requirements. It provides developers with all the requirements for creating your game effortlessly without letting you stuck while creating characters, backdrops, buildings, and so on. Also, with the asset store there is an opportunity for musical artists, craftsmen, or modelers to earn more money. Hence, the store also create multiple money making opportunities.
Create 2D Games
Although, Unity 3D is known for 3D games, however, the platform is also very effective in creating engaging 2D Games for mobiles, PC's and even for gaming consoles. Unity 4.3 has an implicit 2D motor which helps game developers in developing effective and efficient 2D Games. The developer can easily integrate the physical science of a 2D world and create mind-blowing games with eye-catching features.
Multiplayer Gaming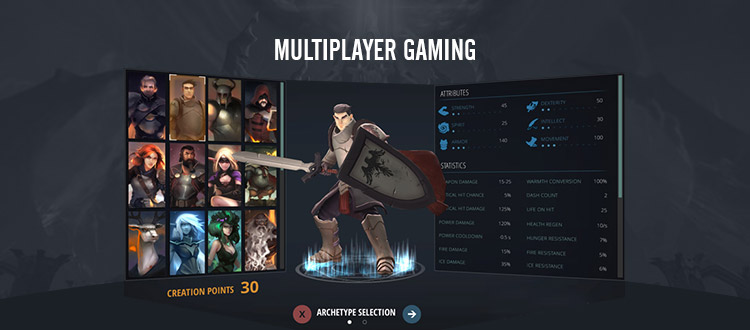 Unity Game Engine is the mother of some of the best multiplayer games. This is because the game engine offer multiple features that motivates developers to develop mind-blowing games for players all across the internet. One of the best examples is Solstice Arena which is very popular multiplayer game that has a huge fan base all across the web. The whole game development process is very challenging but with Unity the process becomes easy, and fun.
Also Read: How Much Should Mobile App Game Development Cost in 2020?
Online Tutorials
If you have an inclination towards gaming and want to learn about Unity 3D game development then there is a good news for you. There are a lot of training videos and tutorials available over the internet if you are a true seeker to learn unity game development. You can create simple games with a little training and can learn the art of more complex games development with more training and experience.
Scripting Language and the Unity Conference
The scripting can be done for Unity 3D game development with the help of C# or JavaScript. These are the scripting languages which are very easy to learn and use. Also, as far as the Unity Conference is concerned, there is an event called Unite for Unity 3D game developers which is organized every year for the game lovers where they discuss about the new and emerging technologies related to the gaming industry.
Easy to Use
If you are presuming that unity game development is incredibly difficult, then hold on for a second! That's really not the actual picture. On the contrary, one should understand that the platform is actually not that difficult or complex. In fact, it is easy to use without the help of a supervisor. You can easily use your creativity to play with creative ideas and gameplay after getting a hold of the platform features.

Conclusion
In the end, we can conclude that using Unity Game Development is a win-win situation both for the users and the developers. This is the reason most game development companies like The Ninehertz admit that it is one of the best gaming development platforms compared to others. The Ninehertz is a popular game development company in India that uses Unity 3D for game development. At last, with all these 9 points mentioned above, it is correct to say that Unity 3D is the most effective and efficient platform with a wide number of advantages attached to it.