Mobile app game development is in demand and seeking growth in the coming future. Currently, there will be more than 2.4 mobile gamers in the world and count is increasing with each passing day. Thanks to games like PUBG and Call of Duty which are close to reality.
According to reports, in the six months of the PUBG launch, the collected revenue was about half a billion dollars. The industry is booming and creating opportunities for mobile game developers globally. In the year 2020, the revenue collection is expected at around 188.9 billion that was recorded up to 69.7 billion USD In 2015. That's around 3 times growth within 5 years.
In this digital era, mobile games like PUBG and Call of Duty are one of the most played games worldwide, due to their addictive nature and class-apart features. Gamers love to play games which involve amazing graphics, multilevel challenges and outstanding features. And games like PUBG are offering this with the use of innovative technologies like Augmented Reality and Virtual Reality, which are taking mobile app game development to the next level.
If you are having any idea about mobile game development and want to develop a game that ensures a long term revenue. You need to consider factors that influence the cost of mobile game development. And consult with the mobile game development company or mobile game developer available for hire in the market. It's important to choose an ideal partner that suits your requirements.
Leading Factors Play A Vital Role In Deciding The Cost Of Mobile App Game Development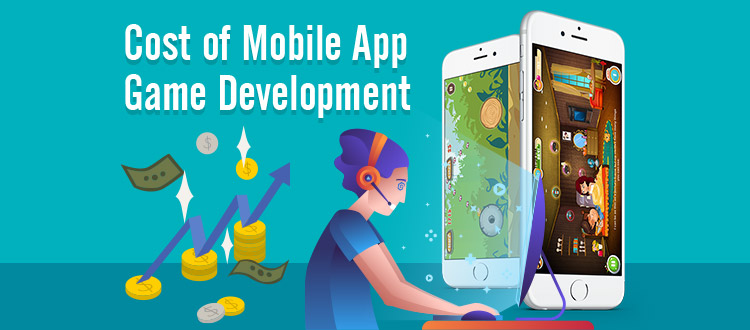 Platform
Before developing a mobile game it's important to decide who is your target audience which platform will serve your audience base? The most preferred platforms for mobile app game development are Android, iOS and Windows. Android game development and iOS game development are the ones that cover the majority of market share in mobile gaming.
For your information, the game app development for iOS devices costs higher than the Android devices since the development of payments structure and admin panel is quite expensive comparatively.
On the other hand, if you choose for hybrid game app development it will cost even pricier than the native game app. Since it covers a larger market share and earns massive money.
Also Read: Mobile Game Development: Tools, Trends, & Best Practices
Design Layout
The design layout is a crucial aspect to attract the targeted audience. It consists of game levels, gameplay and game layout that must be preplanned to bring you graphical imagination into reality. Also, it allows to include additional features to enhance gamers interest in the game.
It can only be achieved with the help of a dedicated team for design and development including players like UX, UI designers, game artists and architects. Each individual charges between $150 to $250 per hour based on their experience and expertise in the domain.
Concept And Storylines
To make a mobile game success the storyline and concept should be engaging that can keep users connected until the end of the games. It needed efforts to work on every single detail designing the character, the personality of the character, its dialect and deciding the tone for different characters and their behaviour with the users.
Experts who perform such creative activities ask for payment of $30 to $80 per hour for a project. Such development requires a lot of interaction between the ideators and professional strategists. So it would be good to hire a team of in-house developers or approach near shore mobile game developers for hire if you are getting good pricing for your project development without compromising on quality.
Game Categories And Genres
After the completion of the planning phase, the next step one takes is the development of the game app. One of the most important and expensive phases in mobile game app development. Also, it helps in deciding the overall cost of game app development considering the type of game app you want to develop, a casual gaming app, a social gaming app or a simulation app.
It is easy to categorize games based on their complexities.
Mini-Games
Mini-games are those games which do not require any specific skills to play the game like Ping Pong or Pac Man. These games share minimal visuals and the endless chase. The development of such simple games will cost you around $20,000 but the requirement of added graphics may increase your set budget by around $50,000.
Simple 2D Games

The games which comprise basic 2D graphics and soundtrack falls in the category of simple 2D games. These games are capable of offering a great user engagement rate which results in increasing business and generating good revenue. To develop such games the costing may range between $50,000 to $100,000. The best examples of simple 2D games are Red Ball and Stack.
Social Games
The games developed using SDKs provided by social media platforms called Social games. To develop social games, you need to spend an amount ranging from $100,000 to $250,000. Games like Farmville fall into this category and on social media platforms like Facebook, multiple players can play at a time. As like browser games, social gaming apps require limited data access to enjoy the gameplay.
Mid Level Games
The mobile games which consist of multiple levels, different characters, story and outstanding graphics falls in the category of mid-level games. Angry Bird is one of the popular examples of mid-level games.
In such games, the variety and depth in the content play a vital role to keep the gamers engaged with the game for a long time and keep on returning. The mobile app game development for mid-level games cost around $250,000 to $700,000.
Business Game Applications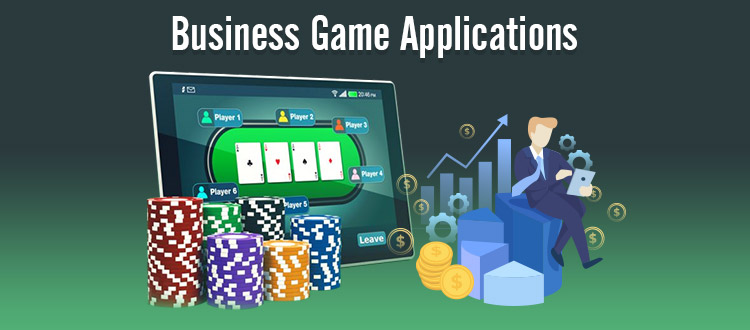 Business game applications are majorly focused on engaging a large group of people. Currently, these games are being developed by modern-day businesses to improve their team-building efforts. Using these applications companies are improving communication, enhancing creativity among their employees by offering them a fun and engaging work environment.
In fact, business game applications are multiplayer games which are compatible with cross-platforms. They involve amazing storyline, graphics, animation, game levels and soundtrack. From enterprise companies to small and mid-sized businesses are using these game applications for branding their businesses in a unique way and getting benefitted with lead generation and closing of more sales.
The mobile game app development for business game applications requires expenditure somewhere in between $$250,000 to $550,000. So before spending such a huge amount, it's vital to choose an expert mobile game developer for hire or a renowned mobile game app development company that can deliver a customized business solution to fulfil all your requirements.
Also Read: Why Choose The NineHertz for the Fantasy Cricket App Development?
High-Level Games
The games with a comprehensive plan, strategy and complex design fall in the category of high-level games. The development of high-level games requires a huge amount. However, once the game hits the right audience and gets popular, it's easier to generate volume.
So choosing an ideal partner for the development of such high-level games is a must, since you are going to spend a huge amount of time and money on the project. The development of high-level games and its release sometimes takes more than a year. While the expenditure may vary from $400,000 to $1,000,000 to develop high-end mobile games.
Game App Testing
Game app testing is an important part of mobile game development. So always keep a separate amount for mobile game app testing. Since no one likes games with bugs and slow performance.
While the testing process ensures game development with no issue, outstanding performance and rich user experience. However, the game development companies mostly provide testing services as a part of the entire project lifecycle. But it would be better if you keep a certain amount aside for the testing of the mobile game app.
Marketing
No matter how awesome a product you have launched in the market. Your product is not going to be popular on its own. You have to market your mobile game app to make it viral.
Also, you need to have a certain amount and strategy to market the product timely. It helps increase visibility and rankings in the Apple and Google Play store. This strategy for online marketing of the apps known as App Store Optimization.

Conclusion
Extended use of smartphones for entertainment has increased demand for mobile app game development. Since once the game hit the right audience it ensures long term revenue generation. But there is always a question in the mind of the person wishing to develop a mobile game app that how much it would cost to develop a mobile game app.
Therefore, it is crucial to consult above-mentioned factors that affect the pricing of mobile app game development. With the mobile game development company or mobile game developers going to hire for your project.
Hope this blog will help you understand the factors that influence the pricing of the mobile game app development.
---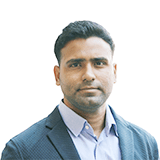 My name is Hemendra Singh. I am Managing Director and co-founder of The NineHertz, a Mobile App Development Company. I am having a keen interest in the latest trends and technologies that are emerging in different domains. Being an entrepreneur in the field of IT sector, it becomes my responsibility to aid my audience with the knowledge of latest trends in the market.