Technological innovations like Augmented Reality development and Virtual Reality development came into existence a few years ago. But, with time these technologies have evolved beyond imagination and turned out to be the best possible option for different industry verticals like education, entertainment, automotive, tourism, travel, and others. Consequently, the demand for Virtual Reality and Augmented Reality app development services have increased in the IT industry and mobile app development companies are striving to supply these requisites through best-in-class If you also looking for developing can consider a mobile app development company that suits your budget and provides you with the best possible AR or VR app solution.
Now turn your focus towards the travel and tourism industry and see how virtual reality (VR) and augmented reality (AR) applications are transforming your journeys and offering a better traveling experience.
Let's start with!
Augmented Reality and Its Trends Impacting the Travel Industry
Fundamentally, Augmented Reality or AR facilitates users with an excellent selling experience and augmented environments. Though, in the travel industry, the technology avails customers with all the information required for their journey, stay, and places for food or restaurants using mobile devices.
The search experience using AR improved to a new level because it offers interactive and engaging information and with the top-rated traveling apps, this augmented experience becomes extensive for the customers.
If you consider the expert advice of travel specialists, AR has the power of developing different user experience which can turn out as a boon for the travel and tourism industry. So if you want to grow your tourism business, travel app development using AR/VR technology is the need of the moment.
AR Application in Travel and Tourism Domains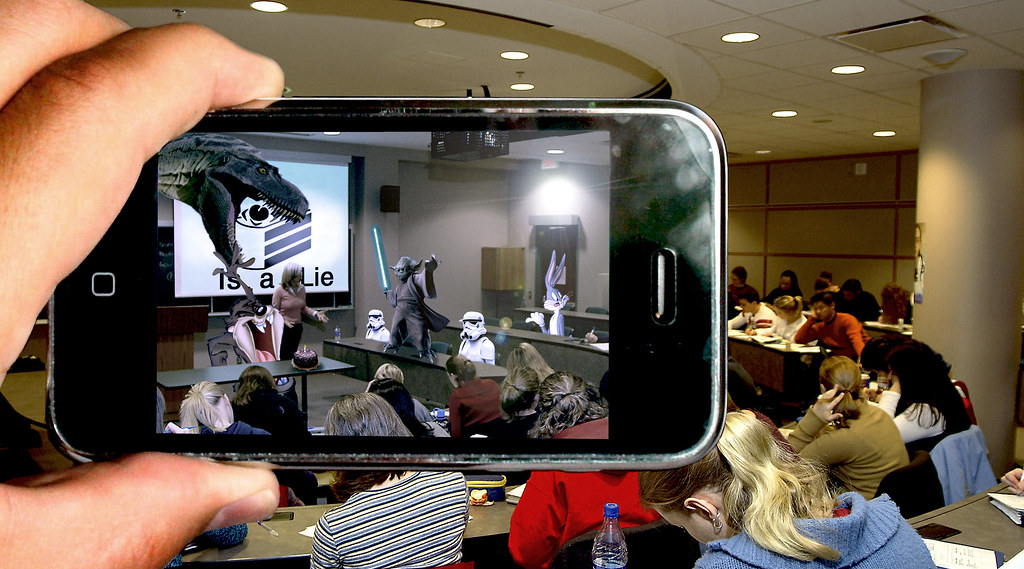 For travelers, traveling is associated with collecting information about the places they are going to cover on their trip. In such scenarios, an Augmented Reality application turns out as a real-life tour guide for providing all the information on the places. The application uses camera viewfinder functionality and lets travelers explore more about the destination. The only thing they have to do is capture the region and the mobile application will mark all the important places and provide information associated with them.
These days travelers do not need to take help from others. They can visit their desired destinations just using their smartphones. The only thing they need to have is an AR travel app which avails them with interactive maps. These apps are easy to use and engage users by providing enhanced travel experience.
Here we have listed down the areas where AR apps are delivering values for both travelers and the tourism business
1. Augmented Reality in Language Translation for Different Users
The major issue people face while traveling to a foreign place is the language. But with the AR technology, you can easily translate the foreign language into your native or the language you understand using your smartphone.
2. AR Apps in Discovering Ways Using Smart Navigation
In foreign places, sometimes finding ways becomes so tedious for the tourist. But the AR technology that integrates smartphone cameras to Google Maps, offers an improved user experience and navigation by adding digital components like arrows and other important information.
3. AR Apps in Enhancing Travel Convenience
While traveling to a new place, lack of correct and well-timed information can create chaos in a journey. However, to improve your traveling experience, travel brands are redefining their travel mobile apps using AR technology.
4. Hospitality Sector
The hospitality sector is one of the fields that are utilizing AR technology and enhancing customer experience in different ways. The hotels are using AR for such options.
4.1 Marketing and Advertising of Hotel Using AR
Using AR, you can market and advertise your hotel in a more advanced and appealing way. You can offer your potential customers with an all-around tour of hotel rooms, lodging details and prices while exploring the hotel. This will not only attract the customers but also turn your one-time guests into loyal guests.
Not only this, you can advertise and market your hotel using AR-based advertisements. They remain slightly different from simple pamphlets and created by content-based companies and marketing agencies. These advertisements are accessed by the hotel mobile apps using smartphones and provide information by 3D animations or a presentation video of the hotel.
4.2 All-Around Hotel Tour Using AR
AR apps envisioned objects and provide real-time availability of things in front of you. Pokemon Go has already used this feature and has created a deep interest among people around the world. It's time for the travel and hospitality sector. Using AR, the hotel mobile apps are capable of providing an all-around hotel tour with supplementary AR objects.
4.3 AR use for Restaurants, Bars, & Cafes
Restaurants, bars, and cafes can utilize AR solutions in different ways based on their benefits. They can develop an engaging and interactive menu by providing 360 views of every dish and its ingredients. Also, using AR mobile applications, you can find nearby restaurants, cafes, and bars.
4.4 AR Use for Transportation Ease
Suppose, you just landed at an unknown place whether, through the plan, bus or a train and you don't know where to go. If you are having a travel mobile app that uses AR technology. You just need to point out at the transportation object to find out the best possible way, travel route, next destination and places to travel.
Virtual Reality Development in Travel Industry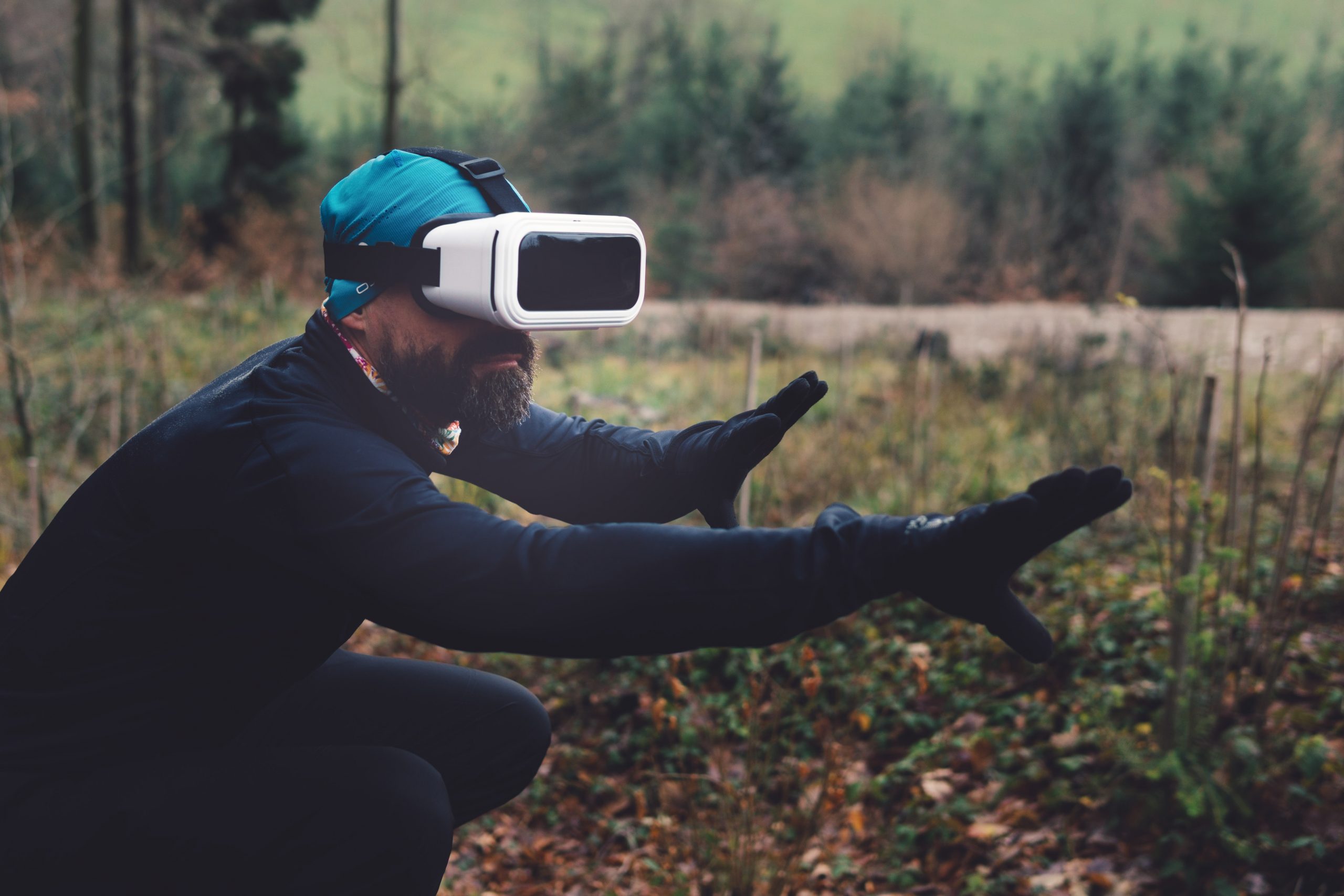 Virtual reality is a simulated world developed using computer technology. It can only be experienced using VR headsets which consists of images, sounds, and other physical sensations. The user can move around and interact with these aspects in different ways.
Popular names which are producing VR headsets to experience the virtual world are Samsung, Sony, and Google. You can use them for viewing 360-degree images, watching interactive videos, gaming and more.
In the travel industry, businesses are adopting virtual reality technology because customers nowadays are looking for buying experience instead of products. So the demand for Virtual Reality app development is growing in the global market. If your business belongs to the travel and tourism domain and you are looking for travel app development using VR technology to demonstrate your services. You can hire a renowned mobile app development company in the IT industry to fulfill your app development requisite.
Virtual Reality Applications in the Travel Industry
Well, the use of virtual reality in the travel industry is not grown to a large scale. However, there are companies that are experimenting with VR headsets to market and advertise their services by offering a virtual experience to the customers. These are a few aspects where VR technology is being used by businesses in the hospitality sector.
Virtual Tours of Hotels and Hotel Rooms
It is one of the most considerable aspects of which businesses are using VR technology in the travel industry. They are providing virtual tours of hotels and hotel rooms using VR headsets. This provides potential customers with an idea of how the hotel looks like along with details that somewhere do not clarify with the standard images.
You will get to find this virtual experience content on the official website of the hotel or the hotel distributor's website. To experience this virtual content that mostly consists of a 360-degree image, you require to have a VR headset.
Virtual User Interface for Booking Process
With the use of VR technology, some companies are offering a virtual user interface for an entire booking process. To book through this user interface, you require to wear a VR headset, whether it's booking for a hotel room or a flight ticket. But, you will get rid of using traditional devices like a computer screen and a mouse to perform the booking process.
Virtual Travel Experiences
Besides this, the hotels, travel agents and others in the tourism industry are using virtual reality for offering potential customers with sample travel experiences of the major attractions in the town. So that their possibility to visit such places increases and they can generate more revenue to support the tourism industry.
Also Read: How Much Does it Cost for Virtual Reality App Development?
Final Words
Businesses belonging to the travel and tourism domains are making use of Augmented Reality (AR) and Virtual Reality (VR) technologies to encourage tourism and travel globally. The mobile applications using these technologies not only improve user experience but also support travelers during their trip from the hotel, flight bookings to find major attractions to visit in that region. In addition to this, travel apps provide hotel tours, search for nearby restaurants, bars and cafe and suggest transportation as per your convenience.
Besides the travelers' benefits, businesses associated with the travel industry also gained with the mobile apps using AR/VR technologies. Hotels can market and advertise their services by providing a virtual tour of their hotel rooms, nearby places to visit and more.
So, in this technological world having a travel app is beneficial not for your business but also for the prospective customers. If you are in need of travel app development using these innovative AR/VR technologies, you can consult a leading mobile app development company among others.