Cryptocurrency Exchange App Ideas | Cryptocurrency is an internet-based, i.e. a digital currency which uses cryptographic functions to conduct transactions. Blockchain technology helps cryptocurrencies to perform decentralized transactions. These transactions are immutable and secure. The immune system of cryptocurrency exchange app development is not controlled by the government and has no interference with any centralized body in it. The cryptocurrency is not ruled by any central government. It is independent and its decentralized feature made it more powerful.
The digital currency, cryptocurrency can be directly exchanged between the two parties via private or public keys. The transaction done in crypto includes very less processing fees and a wide platform to exchange the currency. Learn how to develop a cryptocurrency exchange app in 2022.
How Does Cryptocurrency Work?
The inventor of Bitcoin, Satoshi Nakamoto, announced in late 2008 about the development of Bitcoins that is a peer-to-peer electronic cash system that is going to achieve something that has next-level technology.
Digital cash announcing is the first release of Bitcoin which prevents double-spending. It is completely decentralized and has no central authority. Let's lookout mechanisms ruling the exchanging currency (cryptocurrency) technology. Some cryptocurrencies such as Bitcoin consist of a network of pairs where everything is recorded with a complete history of transactions and shows the remaining for the available balance of the account. For example, if Sam gives X Bitcoins to Nicole and assigns by making a private key. It is basic public-key cryptography, no party can be involved after signing transactions and within in-network, the transaction can be sent from one end to another.
Benefits of Cryptocurrency App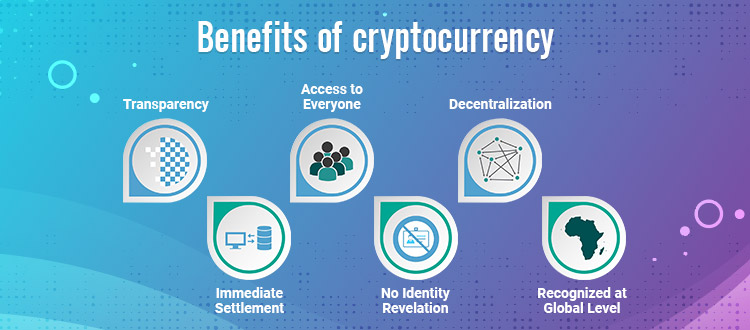 1. Low-cost Money Transfer with Cryptocurrency Exchange App
A well-known and best benefit of cryptocurrenciesis when it sends and receives payments at very low cost and lightning speed. For example, million bitcoin transactions can be done in two and a half minutes and the cost for sending it might cost less. Some decimals dollars may be taken as a transaction fee. Now imagine if this money would have been transferred via a central financial intermediary then the fees would have been much higher and the action would have taken several days or in case, it was a cross-checking on the transaction and it would have taken a long time. The low fees associated with these transactions using cryptocurrency such as bitcoin, etc. The cryptocurrency exchange transaction is an amazing and excellent payment system for transferring money at the international level.
2. An Alternative to Storing Your Wealth with Cryptocurrency App
Imagine if your bank account is under Central Government and you follow the jurisdiction clause associated with your account then there are some chances when your bank account and address can be frozen in some situation. All it takes to someone accused of financial misconduct and this may be a big loss to you. The process may take long or verification of documents is done several times. In such scenarios, you may find yourself with little access to your money and may sometimes have no access to use your own money.
In this situation, cryptocurrencies play a vital role in providing you a way completely safe and quick way to access your account.
Bitcoin is the alternative store of wealth that only an individual can transmit using his or her private keys to the world and has only access to his wallet and hence, no one can even have rights to interfere in your transactions. In cryptocurrencies, no personal Bitcoin wallet can be frozen by any of the authorities.
3. The Digital Token-based Fundraising
Also allowed anyone with the internet connection to become an investor in an early-stage startup at the same time when it can be provided with the new startup ventures for much-needed seed capital. The new form of fundraising that is initial coin offering provides startups with an opportunity to raise capital by selling newly created digital Token to the backers of the project in Exchange with the cryptocurrencies. The price of these newly issued tokens acts as a proxy link to the success or failure, once it starts to trade in the secondary market. Fundraising helped many startups to raise their fund in less time so therefore if you are a small or emerging startup for having any tech startup plan then you can surely invest per getting capital from cryptocurrency networks and you will love this.
4. make private transactions:
Some of the privacy-centric digital currencies such as monero XMR Z cash and PIX allowed uses to make anonymous financial transactions this means that any individual can make money transfer without explaining anything to the bank such as what amount are they sending, why there is an extra-large amount, what sources of the funds are raised for whom, name of the sender and lot of the digits which is demanded by the centralized bank for your currency transfer. You are master of your own and can send the money transfers to anyone at any time and any large amount can be sent through it.
5. Non-Cash Remittances
It enables users to send non-cash remittances to any part of the world. RMT token that is the cryptocurrency to make non-cash remittance used for mobile data recharges, pay utility bills for their families and friends in Africa. This has raised a million-dollar business in 2017 and plans to improve and expand to the other market of the world as well.
6. Get Rewarded for the Content
Some social media and blogging platform that allows the publisher to earn financial rewards in the form of cryptocurrency for posting quality content and contributing to the network a high-quality content. This platform has a large number of users. It has become popular in the emerging market and has a lot of users in giving to the platform.
7. Rent Your Hard Drive Space to the Cloud
Many decentralized cloud storage solutions allow users to earn cryptocurrency in exchange for renting the hard drives with spaces to those who needed for a p2p basis. It is faster as it has multiple machines that serve in your file simultaneously and is very secure as the file you are uploading is encrypted. Also, it is cheaper because you don't need to play for a purpose builder. Centre or anybody to look after your files in any situation. Many other decentralized blockchain-based cloud storage solutions such as coin and file coin not only provide cheap and secure alternative cloud service platforms but also enable a new way of generating revenue and earning some profit by renting your hard drive storage space to the needy ones.
8. Travel the World with Cryptocurrency Exchange App
As technology is growing day by day, travel agents such as cheap air and trip planners are accepting bitcoin and other cryptocurrencies to pay for booking various needs during the trip. Bitcoins are used as the payment method to book flight card hotels and other travel essentials. You can pay for your accommodations using cryptocurrencies. One of the most fascinating features of cryptocurrency which has attracted most of the travelers is you can convert your cryptocurrency into local currency in most major cities around the globe. The conversion of cryptocurrency into any local currency is the safest way to keep the cash during the journey.
There are several types of cryptocurrencies that you can exchange or transfer cryptocurrency coins. A few of them are:
Top Cryptocurrencies in the World
Stellar
Bitcoin Cash
Ethereum
Bitcoin
Ripple
Eos
Best Cryptocurrency Exchange App Ideas
Cryptocurrencies are private and virtual currencies that allow the holders to exchange some of them to purchase different services and good without the use of a personal bank account. With the advent of the internet, these cryptocurrencies were invented. However, they were not in use until the development of Bitcoin by Satoshi Nakamoto. Bitcoin is one of the top-notch cryptocurrencies which are used in most of the transactions that tend to take place all over the world.
With the crypto-active environment deeply attracting the people along with some scrutiny, there is a need to understand more and more about this important digital currency. So, here we are going to talk about some important cryptocurrency ideas that people need to know about.
Some Important Ideas For Cryptocurrency Exchange App
For those who are starting out with cryptocurrency, it is always a practical solution to get the assistance of some smartphone applications in order to ensure the permanent and effective management of their funds. Not to mention that you always don't have to be the computer for such transactions. So, there are some app ideas for the cryptocurrencies which would definitely help the users in managing every single thing via their smartphones and that too very efficiently.
#1. Jaxx
With this application, you own your wallet with your own private keys, and this wallet is compatible with several different crypto-currencies, including Bitcoin and Ethereum. Thus, you are totally free of your operations and the management of your funds. In terms of security, Jaxx has some advantages, thanks to its phrase recovery system (12 words!) To restore your wallet. However, you are the only real guarantor of the security of your funds (as always with cryptos), and it is up to you to pay a lot of attention.
#2. Mycelium
With Mycelium Bitcoin Wallet, you can send and receive Bitcoins using your mobile phone. The unparalleled "cold storage" feature allows you to secure 100% of your funds until you are ready to spend them.
#3. Coinomi
Take absolute control of your money and security today with the Coinomi app. Bitcoin, Ethereum and an impressive number of altcoins are available here! Carry your corners safely with this cross-chained mobile hybrid wallet.
#4. FreeWallet
This application is perfect if you need to store small amounts of virtual currencies. You will be able to own several different cryptocurrency portfolios, and the majority of these will be stored offline, in a safe. Rather safe, so! An all-in-one version (in beta) is even available to gather all the portfolios of all cryptocurrencies available on the site (Bitcoin, Ethereum, Bytecoin, Zcash, Monero, Bancor, XDN, Ardor, Steem, Dash, FantomCoin, Tether, Dogecoin, Lisk …)
#5. Coinbase
It's simply the application of the site Coinbase. According to the users, it works better than the site in times of fall of the course of Bitcoin or high traffic. It will allow you to buy, sell, and trade Bitcoin, Bitcoin Cash, Litecoin, and Ethereum, all in a secure way. It is also a way to simply obtain, with the help of your credit card, some cryptocurrencies.
#6. Cryptonator
It is a very practical application that will allow you to have your different cryptocurrencies in your associated portfolios. More than a dozen virtual currencies available, and many possibilities: storage, sending, and receipt of funds. Very positive point, you can also make instant exchanges between different crypto-currencies of your portfolios.
Also Read: How to Patent a Mobile App Idea?
Blockchain As A Technology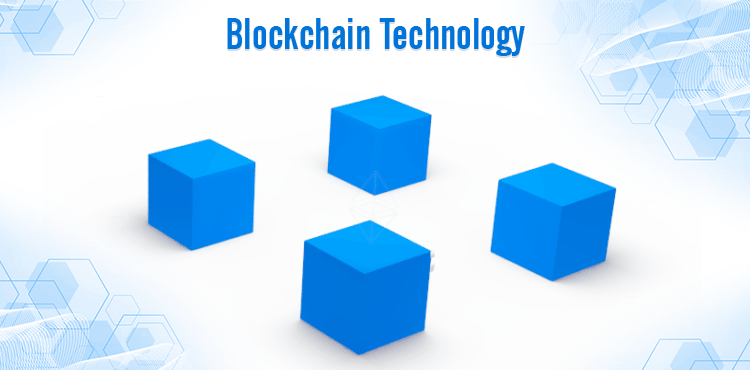 When Bitcoin was the only blockchain, there wasn't much of a distinction between the terms, and they were used interchangeably. As the technology matured and a variety of blockchains bloomed, the uses quickly diverged from the pure money aspect. Instead, technologists experimented with ideas like a decentralized name registry. Other uses utilized the peer-to-peer aspect to deliver messages in a discrete way. In the end, many of these projects failed to find good use of technology. The projects left standing helped demonstrate what was possible beyond buzzwords.

A blockchain is a distributed ledger technology that forms a "chain of blocks." Each block includes information and data that are bundled together and verified. These blocks are then validated and strung onto the chain of transactions and information in previous blocks. These blocks of transactions are permanently recorded in the distributed ledger that is the blockchain. Learn more about blockchain technology here.
Cryptocurrency As An Asset Class
Contrasted with blockchain, cryptocurrency has to do with the use of tokens based on the distributed ledger technology. Cryptocurrency can be seen as a tool or resource on a blockchain network. Anything dealing with buying, selling, investing, trading, microtipping, or other monetary aspects deals with a blockchain native token or subtoken.
It is a token based on the distributed ledger that is a blockchain. Cryptocurrency is a digital currency formed on the basis of cryptography, or by definition, "the art of solving or writing codes." Although all are considered cryptocurrencies, these tokens can serve different purposes on these networks.
Referring to the token as the technology can be right in the case of Bitcoin, but is very different when dealing with other blockchain projects like Ethereum. In this case, the technology is known as Ethereum, but the native token is Ether, and transactions are paid in gas.
Bitcoin Cash vs Bitcoin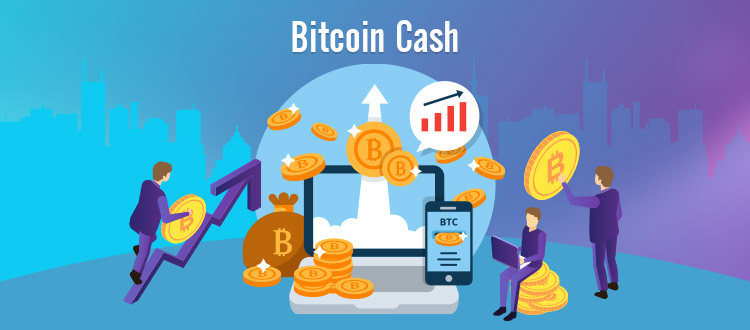 As mentioned earlier, cryptocurrencies like Bitcoin or Bitcoin Cash derive their value from how much they are adopted, used and demanded. We can analyze them in terms of ROI (return on investment) and value growth.
They are both holders of value, and while Bitcoin has been the holder of the most value up until now, Bitcoin Cash is gaining users and value fast.
Bitcoin Cash is still less than a year old. So, it is still in the stage of capturing and realizing its own place in the crypto market. Many people speculate that Bitcoin Cash might take a good portion of Bitcoin's market share, making it the new dominant crypto in the industry. This is because Bitcoin Cash has addressed the scaling issues that Bitcoin faces, allowing more people to use it with ease and lower fees.
If the Bitcoin developer community doesn't find a way to agree to a mutual update to the Bitcoin code to fix its problems, Bitcoin might lose in the war between BTC vs BCH. This means that more people will likely switch to using BCH as their main store of value and transactional currency.
Hyperledger vs Ethereum
The most essential distinction between Hyperledger and Ethereum is the intent they are designed for.
Ethereum runs the Smart Contracts on the EVM for applications that are attributed to being decentralized and are for mass consumption.

On the other hand, Hyperledger leverages blockchain technology for business. It is designed to support pluggable implementations of components delivering high degrees of confidentiality, resilience and scalability. Hyperledger has a modular architecture and provides a lot of flexibility in how you want to use it. Its extensible architecture provides futuristic solutions for enterprise blockchains.
Through Hyperledger, it is possible for Andy to sell pies to Bobby at a discounted price while keeping their agreement confidential from Andy's other customers.
Such an arrangement would not be possible if Andy was using Ethereum for the same. Because Ethereum is absolutely transparent and every transaction is visible to everyone on the network.
Thus, Hyperledger allows confidential transactions. Consequently, it gives businesses the flexibility and security to make transactions visible to select parties having correct encryption keys.