Magento appears at the top when we talk about some of the top-rated eCommerce platforms. As per the latest stats, Magento shares an overall market size of 0.9 of websites using the known CMS.
It's 0.6% of all websites (source). The platform powers 172,059 websites, which are live at present. The stats reflect the rapid growth of the market size of this platform. In this guide, we will discuss the best Magento 2 extensions that can help to increase conversions.
Magento is the best eCommerce platform for businesses, irrespective of the types of products they sell. Magento development companies help you take your eCommerce business to the next level with magento development solutions. There are a plethora of reasons why Magento is a preferred choice among businesses – Magento 2 extensions are one of those. Let's delve into some basics.
What are Magento Extensions?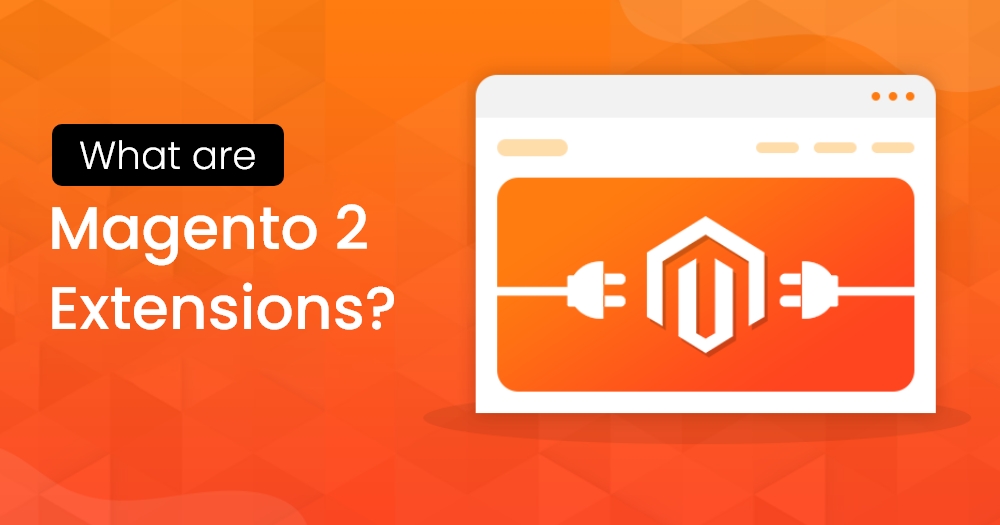 Magento extensions are bundled code or add-on software that is responsible for letting you achieve a particular functionality on a specific platform. Be it increasing user experience, or conversion rate, Magento extensions are capable of doing all these. You might be interested in the Magento Vs WooCommerce comparison guide.
Adding the right extensions to your site also makes it more customer-oriented and attention-grabbing with a simple menu, product images, customized content, dynamic category pages, etc.
The best part of Magento extensions is one can distribute and install these on various sites rather than a single one to achieve the desired functionality. With the growth of the business, you can add or remove Magento extensions based on the type of functionality you want to achieve or gain.
For improving the conversion funnel of your site, it's vital to add extensions. It allows your customers to find products that they require conveniently and check them without taking too much time. It encourages customers to be comfortable while providing information related to their credit card and can also get details about the exact time frame when delivery will be done.
Hire Dedicated Magento 2 Developers
Request A Free Quote
15 Best Magento 2 Extensions in 2023
Choosing the best Magento 2 extension for your eCommerce site propels sales and thus takes your business to the next level by increasing profit. Explore here some of the top Magento 2 extensions that you can consider integrating while building eCommerce website to make it more meaningful. Take a look.
1. Magento 2 Blog – Best Magento 2 Extension
While talking about some of the Magento 2 extensions, it's good to start from none other than Magento2, which is free. It's known to all that the blog not only attracts visitors to any site but also persuades and encourages them to buy products. So, adding this extension to your eCommerce website helps you harness its numerous advantages.
The more information you will display, the more customers you will get for your offerings. With Magento 2 Blog, the admin can avail of the liberty to create multiple posts that are quite convenient for customers. You can manage your eCommerce site easily.
Top Features:
Good for SEO
Multiple-Stores support
RSS Optimization
WYSIWYG Editing
2. Magento 2 Subscriptions and Recurring Payments
Another popular Magento 2 extension, enables you to reap the advantages of the subscription model while increasing recurring purchases. It comes with the ability to support all types of popular payment gateways.
With the use of this extension, you can easily find and manage all types of customer subscriptions even without using a payment gateway. It uses Braintree's standard Magento payment method to support PayPal.
Top Features:
Support various Payment Gateways
Get details about Sales through Subscriptions
Cash on Delivery Payment
Update Billing Frequency
3. Magento 2 Security Extension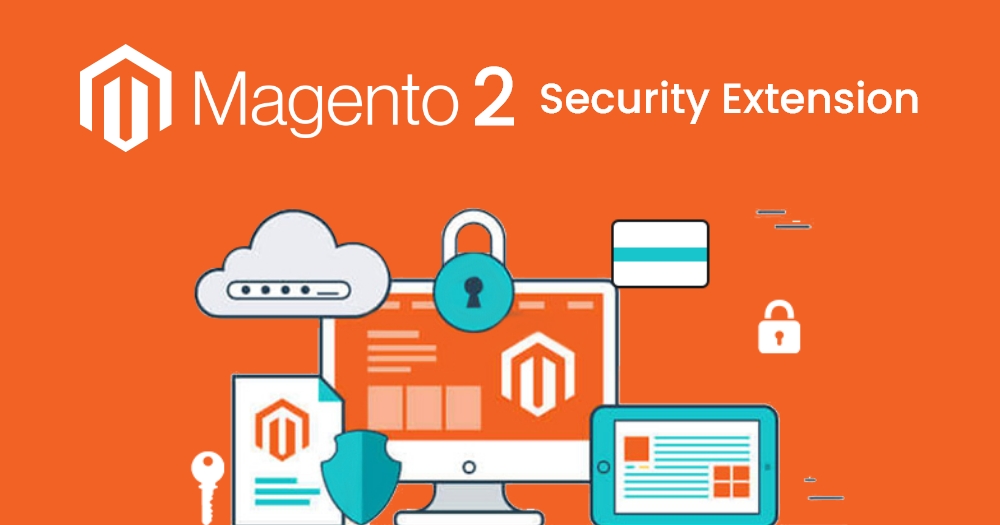 The security of any eCommerce store is pivotal and one can't compromise it under any circumstances. Lack of security not only makes your site prone to hacking but also deters its performance. Using Magento 2 security extension for your online store makes your website highly secure. You might be interested to read difference between Magento Vs Salesforce.
There are many Magento 2 security extensions you can get to choose from to add to your eCommerce store. Some popular extensions are Watchlog, Admin Login Actions by Amasty, MageFence, Xtento Two-Factor Authentication, and more.
Top Features:
Limit failed or numbers of login attempts
Send warning emails automatically
Allow disabling/enabling the security model
Blacklist/Whitelist IP
4. Magento 2 Shop by Brand
As the name suggests, Magento 2 Shop by Brand lets clients browse products of their preferred brand. The extension makes the brand page immensely attractive and enables customers to search for the brand that they prefer the most while getting a mind-blowing experience.
Top Features:
Create Multiple Brands with Logos and Names
Search Brands Quickly
Display Brand Details on every Product Page
5. Amasty Out-of-Stock Notification
There's a higher possibility that your products will be out of stock. It could be the biggest reason for you to lose your potential clients. For avoiding any such situation, it's apt to use Out of Stock Notification by Amasty. It adds a subscription box to your out-of-stock products. From these boxes, clients can opt to get notifications when products are available again in stores.
Top Features:
Subscribe Notifications even without Registration
Remove/Manage Subscription from Account Page
Customers Get Only a One-Time Notification
6. Membership Subscription
It's another Magento 2 extension that is powerful and ensures brand loyalty. The extension works effectively in improving customer experience, especially for those seeking recurring purchases.
Top Features:
Auto Renew Feature
Add various promotion rules for different consumer groups
Automatic mail notifications
Manage membership based on your needs
7. Magento 2 SMTP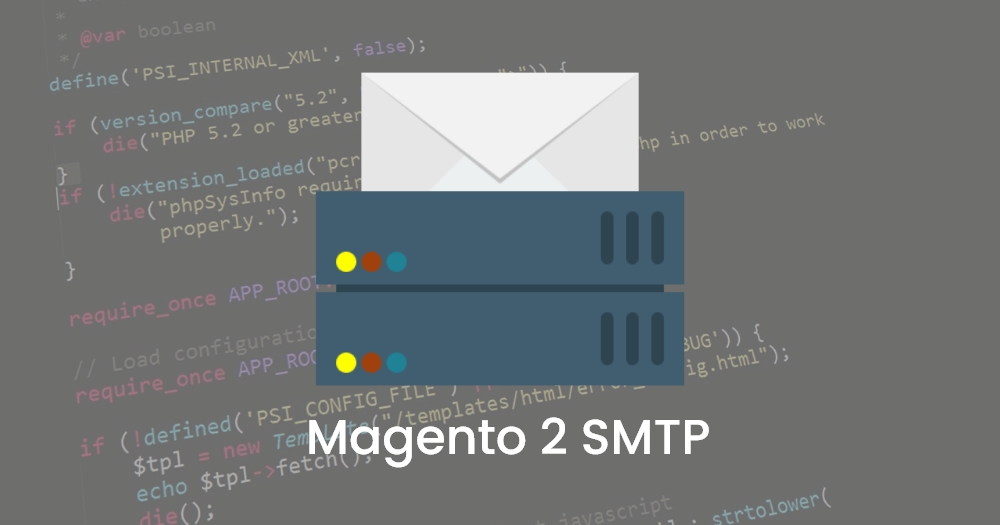 It's another free Magento 2 extension from Mageplaza and is perfect for your Magento eCommerce store. The extension gives you an excellent chance to boost your reach to email marketing clients by 99%.
It makes your marketing campaign result-driven by letting you design your email templates most attractively. And helps you grab the attention of your customers.
Top Features:
View Email Logs easily
Customize Port and SMTP Server easily
Test Email before Sending
Support for Open-Source Code
Top Magento 2 Extensions That Will Boost Your Sales
8. Magento2 Coupon Link
Offering coupons and discounts is one of the best promotional strategies that make your campaign successful by delivering the desired outcomes. It's a must-have Magento 2 extension, especially if your marketing strategy is based on offering coupon codes.
The extension generates a link automatically. For this URL you need to add all promotional materials such as social media posts, landing pages, affiliate marketing articles, newsletters, etc.
When users click on the URL, they are redirected to the landing page and a coupon code always gets applied.
Top Features:
Create Promotional URLs with a time limit
One-time Coupon Code
Support Special Price Threshold
9. Abandoned Cart Email
Abandoned carts are nothing but a disaster for any eCommerce business. It leads to a huge loss. To overcome the abandoned cart, choosing the right Magento 2 extensions is necessary. And nothing is better than an abandoned cart email.
The extension ensures user engagement directly by offering lucrative deals and discounts. It reminds clients if they have just forgotten.
Top Features:
Send emails even to those who are guest users
Send emails as per defined schedules
You can enable discount codes for improving the click-through rate
Access data through CSV and XML
10. SEO Extension for Magento 2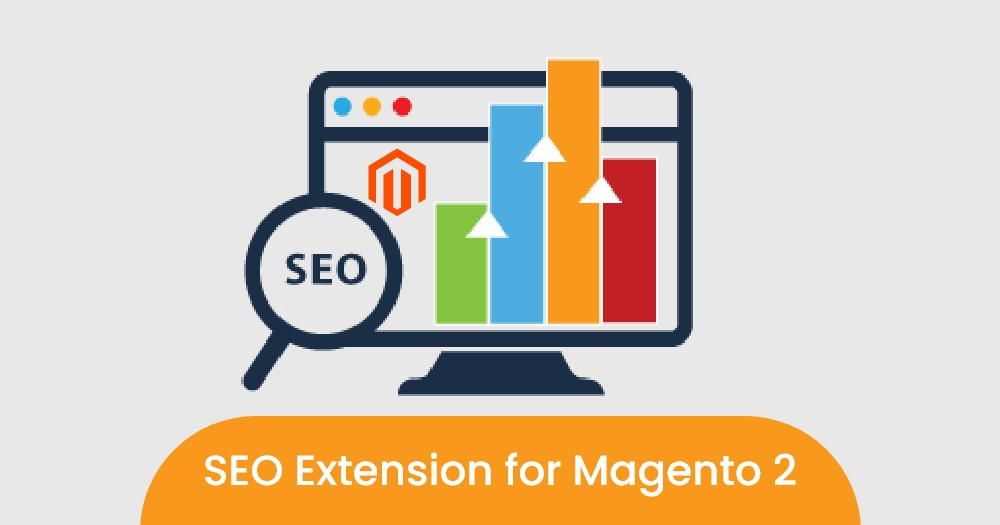 Search engine optimization is necessary to improve the visibility of your products and make them in front of the right people. Your online marketing strategy will not be successful without search engine optimization.
Without proper SEO, it's not feasible to make any Magento store successful. So, install the Magento2 SEO extension, which makes your site more SEO-friendly. You will find numerous SEO extensions for Magento2, including Ultimate SEO Optimizer, SEO Suite Ultimate, Google Rich Snippets, Magento2 WordPress Integration Extension, etc.
Top Features:
Make the Product's URL SEO-friendly
Create a Home Page Meta Tag
Optimize Images
XML and HTML Sitemaps
11. Magento2 Social Login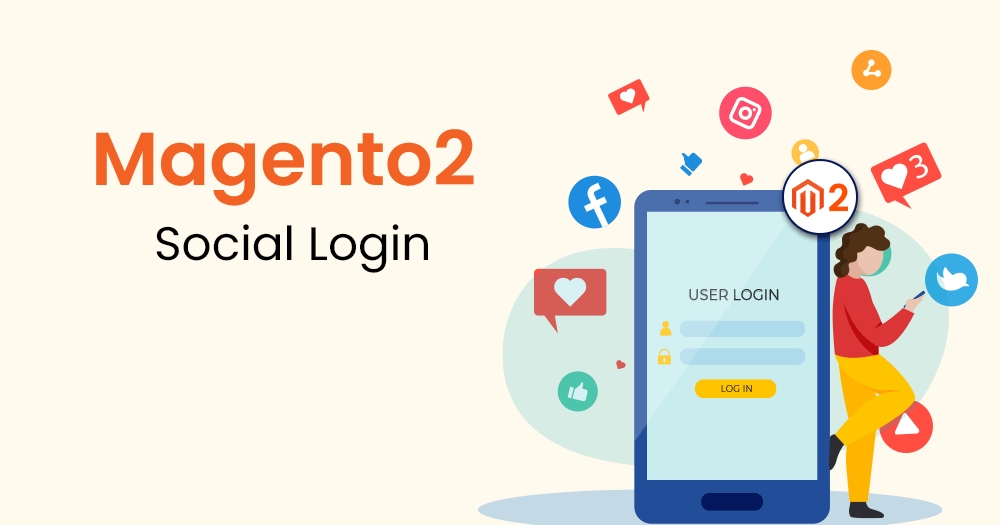 Magento2 Social Login facilitates users to log in to their eCommerce website quickly. Using different types of social networks makes the login process simple and convenient.
Top Features:
Simple Checkout
Easy to Customize
Change Customer Details Easily
Affiliate Module to Convert Leads
12. Magento2 Price per Customer
By adding this Magento 2 extension to your eCommerce store, you can reward your customers who are loyal. Offering them personalized prices can be a good option. Make adjustments to the tier price for your products for different customer groups.
Top Features:
Create personalized discounts for individual customers
Get added GraphQL readability
Special page on the front end to provide a special price
Order placement from the admin panel with customers' special costs.
13. Magento2 Newsletter Popup
Newsletter Popup for Magento2 is capable of converting visitors into subscribers or customers. It increases traffic to your eCommerce store. A Magento store owner can catch the attention of customers with subscriptions, discount coupons, or also various other content on their websites.
Top Features:
Customize Newsletter Content
Ajax Reporting Subscriber
Congratulation Popup
Provide Pre-Made Pop-Up Templates
14. Magento2 Advanced Promotions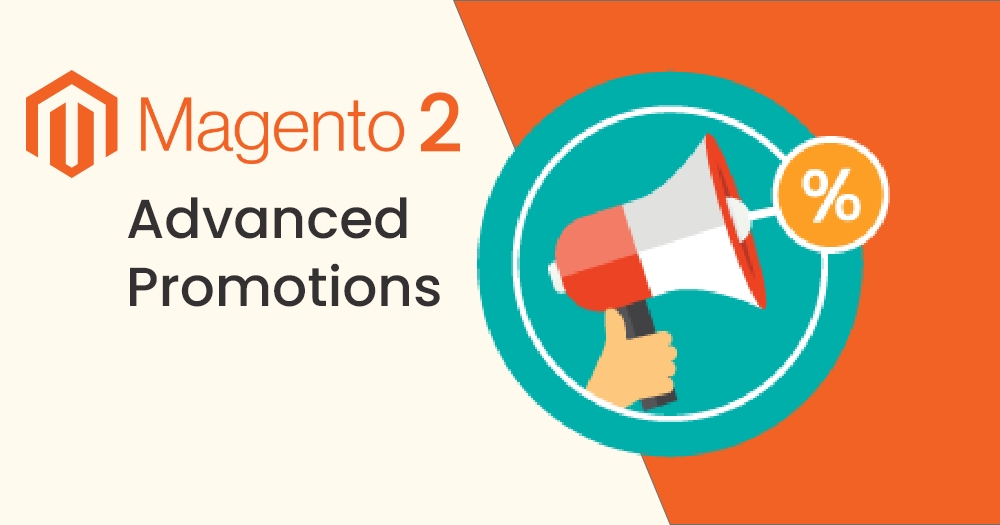 Use Magento2 Advanced Promotion extension to form special rules for the cart to provide attractive deals and discounts. It takes your promotion strategy to the next level.
The extension provides customers with various offers related to free products when purchasing combo deals, specific products, etc. It increases brand loyalty and this skyrockets conversion.
Top Features:
Make your promotional strategy unique
Create expensive/inexpensive and popular/unpopular products for increasing conversion.
Offer personalized and custom discounts for customers
15. Magento2 Affiliate Extension
Affiliate extension by Mageplaza is a cutting-edge solution for your eCommerce store. Rather than a single campaign, the extension enables you to create different campaigns as per your wish.
Apart from this, you can also upload images, banner titles, content, and also various redirect links. The process of setting banners is easy for any particular campaign.
Top Features:
Integrate Unlimited Affiliate Programs
Create Banners for Any Particular Campaign
Integrate Multiple Tiers for the Affiliate Program
Include Standard Features
When do You Need to Buy Magento 2 Extensions?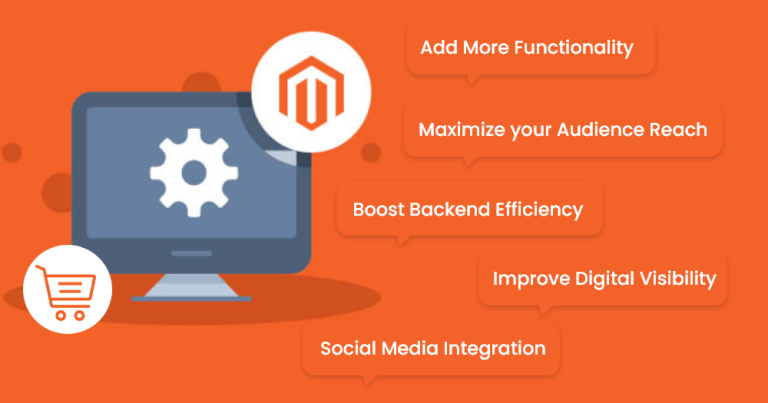 As already discussed, adding the Magento 2 extensions improve the functionality of your website. So, you need to buy a Magento 2 extension for the following purposes.
Add More Functionality
Adding more functionality to your website improves its usability and thus makes it successful with improved sales and conversion. You need to add the right functionalities based on your target audience and select the right extensions from plenty of options.
You can buy a Magento extension to create different functionalities including comparison, product search, easy checkout, sorting, and more for making the platform more user-friendly.
Maximize your Audience Reach
Maximizing the audience reach is vital to expand your business horizon by targeting more customers to sell your products. Meanwhile, maximizing reach on the global platform language could be the most common barrier when you connect with your customers with your business.
To get rid of this issue, you need to install the right Magento 2 extension, which enables your visitors to understand the content on your website.
Boost Backend Efficiency
You will find various extensions that help merchants when it comes to managing stores, customers, sales, reviews, analytics, tracking, inventory, and more. It helps eCommerce stores concentrate on the growth of business and also can handle various other tasks most conveniently.
Improve Digital Visibility
You need to buy Magento 2 extensions, especially when you desire to boost the digital visibility of your business. With the Magento platform, you will find top-rated SEO extensions that help fetch perfect search engine optimization outcomes and also perform various activities such as Meta tags, URL description, and keyword research.
Social Media Integration
Social platforms are the best sources to increase organic traffic to your site and discover more customers to sell your products. So, you need to integrate your eCommerce site with top social media platforms through Magento 2 extensions. All you need to do is to find the right extension and buy it.
Want to Build a eCommerce Website?
Request A Free Quote
Conclusion
By now, you may have already understood the right extensions to integrate into your eCommerce website. Whether it's developing a new site or revamping the existing one, it's necessary to keep all necessary functionalities in your mind. It helps you make the right selection of appropriate extensions for your eCommerce site.
FAQ's
Which is the Best Magento 2 Extension for eCommerce Business?

All Magento2 extensions are available with specific advantages and are used for different purposes. You can choose the right extension to integrate into your site to achieve the desired functionality and performance of your site.

What Magento Extension is Good for Marketing?

For marketing, you can use the Marketing Automation Magento 2 extension, which enables you to build eye-catchy product assessments at the top of all reviews.

What is a Top Magento 2 Extension?

There are many Magento 2 extensions popular among eCommerce owners. Some of these extensions are Magento 2 Blog, Magento2 Subscription and Recurring Payment, Abandoned Cart Email, SMTP, and many more.

What are Magento Extensions?

Magento extensions are a bundle of codes that make any eCommerce website more unique and conversion-oriented with more functionality. Magento 2 Extensions are basically a directory that includes XML and PHP files in the block, helpers, controllers, and models related to a particular feature of the business. Add the right extension to achieve a specific functionality of your online stores.