We can gauge the popularity of NFTs from the fact that its market valuation went up to $40 billion in the year 2021 and is still growing. So if you are an investor or a trader who has made up his mind to explore the NFT market, then the first thing you need to do is to choose reliable and cost-effective NFT marketplaces to get started.
Stats show that as of August 15, 2022, the aggregated sales volume over 30 days was nearly 45 million USD. OpenSea, which is one of the best NFT marketplaces, alone recorded an all-time high trading volume of $3.7 billion USD in Jan 2022.
Although, so far the year 2022 has been a little shaky for this market due to factors such as the bear market, controversies, and the crypto winter. These factors dissuaded some people from investing in NFTs & NFT marketplaces to some extent. However, seeing the extreme popularity & enormous potential of this sector, all we can say is that NFTs are here to stay. You might be interested to know how to create an NFT marketplace.
Some Mind-Blowing Stats Related to NFT
Here are some stats related to the NFT market in general that can amaze you:
In 2020, the total revenue NFT generated was $250 million.
2021 was the year when the number of NFT art sales reached 1.5 million in one single month.
The market value of the most valued NFT – "The Meg" is more than $91 million.
The weekly trade volume of NFTs on the blockchain network is around $10 to $20 million.
An NFT meme name "Doge" by Atsuko Sato, was sold for $4 million.
In this blog post, we will be discussing in detail the best NFT marketplaces by reviewing the top NFT platforms that are prevailing currently and show you how you can purchase & sell NFTs without any hassle. But before that, let us know why you must emphasize choosing the right NFT Marketplace for your investment needs.
10 Top NFT Marketplaces
While searching for the best crypto exchange, it is important to understand the features and fee structure each NFT marketplace offers. The table mentioned below will show you the breakdown of all the critical information concerning each of the marketplaces reviewed in the previous section.
| Name | Approximate number of NFTs | NFT Types | Supported Cryptocurrencies |
| --- | --- | --- | --- |
| Nifty Gateway | N/A (limited-edition drops) | Art + Music | ETH |
| OpenSea | 80m+ | Art + Music | 150+ |
| Binance | 100,000+ | Art + Music | BNB, BUSD, ETH |
| Rarible | 300,000+ | Art | ETH, XTZ, FLOW |
| GameStop | N/A | In-Game Items | N/A |
| DraftKings | 300+ | Art | N/A (only FIAT currency) |
| WAX | 140,000+ | Art + Music | WAX |
| Foundation | 158,000+ | Art | ETH |
| Crypto.com | 200,000+ | Art | BTC, ETH, CRO |
10 Best NFT Marketplaces to Buy and Sell NFTs
1. OpenSea – One of The Top NFT Marketplaces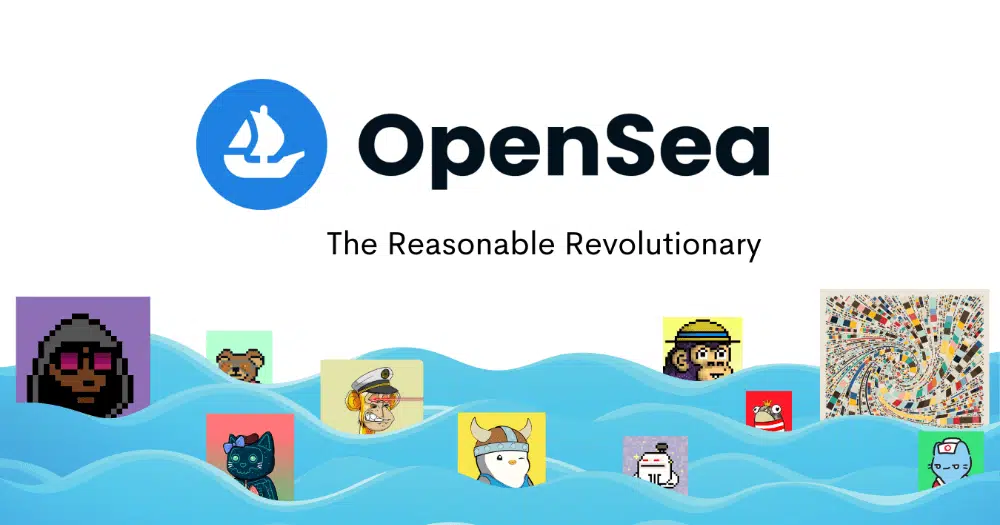 According to many investors and traders, the OpenSea marketplace is the best place to buy and sell NFTs because when it comes to trading volume, this marketplace is the largest around the globe. OpenSea has reached more than one million users since its launch and it was the first-ever platform that was responsible for bringing NFT trading into the mainstream.
OpenSea is built on the Ethereum blockchain technology and offers a variety of digital artworks like domain names, in-game items, digital paintings, and many more. This is a platform that is quite popular among digital creators. the buyer is not required to pay any fees other than the standard network fees.
Here users get access to over 700 NFT projects with a gigantic number of 80 million NFTs being ready for trading. Plus, the platform has a robust infrastructure that enables users to mint and fixes their seller's profiles. This year only, more than 60000 users alone got added to this marketplace. Here is a detailed guide to developing an NFT marketplace like OpenSea.
Features of OpenSea
The platform supports more than 150 cryptocurrencies as a payment method.
Investors get easy access to buying and selling NFTs with their crypto wallet balance.
The platform charges sellers 2.5% of the transaction fees per sale.
14 different crypto wallets are being supported by OpenSea.
The process of linking wallets to marketplaces is very simple.
2. Rarible – A popular NFT Art Marketplace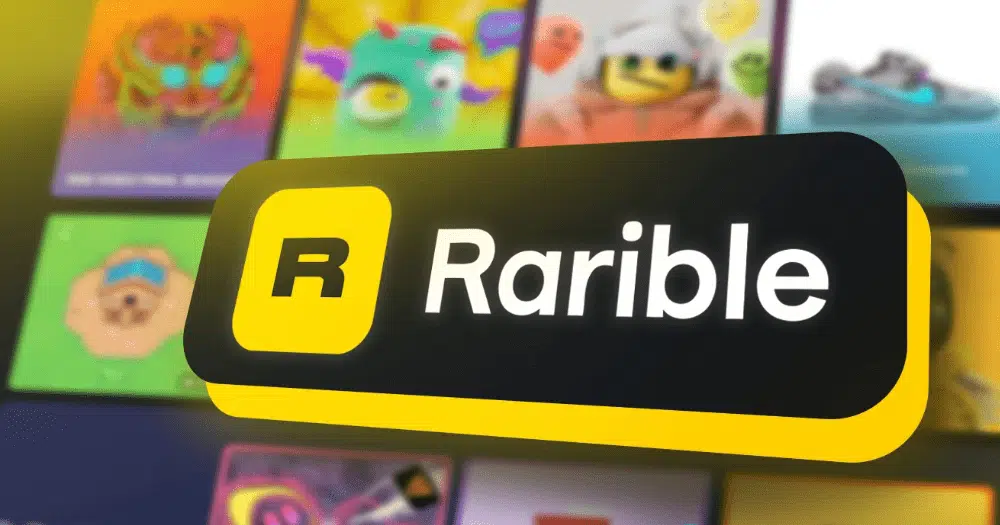 The next NFT marketplace we have on the list is Rarible which is among the leading community-based NFT marketplaces globally. Here, the users get access to a wide variety of NFTs which they can buy and sell easily. The users can use the multi-chain feature to mint, sell and buy non-fungible tokens from any of the available blockchain platforms within the marketplace.
Features of Rarible
Rarible has a pleasing and optimized user interface helpful for users in minting and trading NFTs without any hassle.
The process to sell NFTs is quite simple on this platform.
It supports three blockchain networks – Ethereum, Tezos, and Flow.
Multi-chain feature to mint, sell and buy NFTs.
3. Binance – A Low Fees NFT Trading Marketplace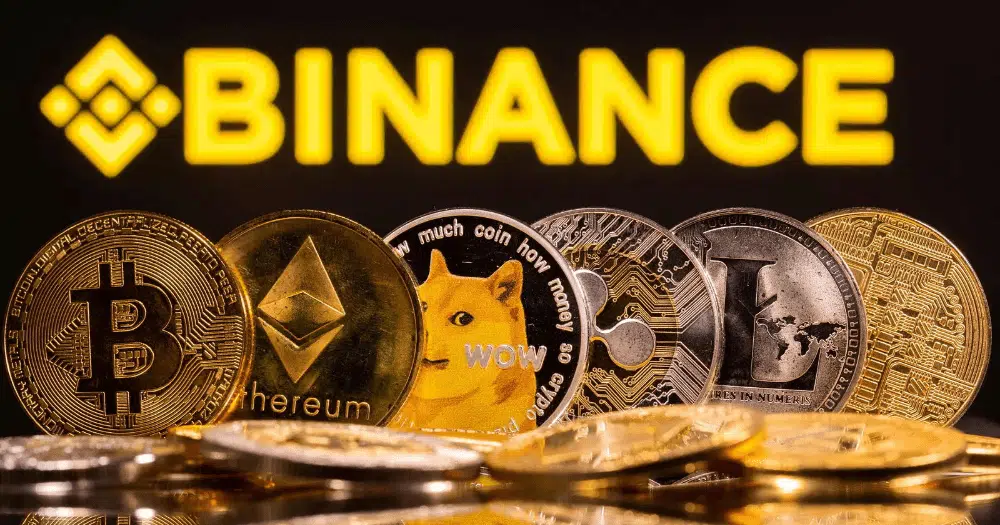 Yet another highly popular and in-demand NFT platform for investors who are looking to buy NFTs is the Binance NFT Marketplace. Binance, which is the largest cryptocurrency exchange runs this marketplace. Hence, the Binance Smart Chain network is responsible for developing this NFT marketplace. Here the users get access to sell and buy all sorts of NFT artworks and collectibles.
Features of Binance
Consists of a humongous user base compared to other platforms.
A pool of creators, artists, crypto enthusiasts, and avid art collectors from all parts of the world.
A low-fee platform where users can buy NFTs by paying just a 1% transaction fee.
Offers an easy-to-navigate interface.
Collectibles include entertainment, collectibles, gaming, art, and more.
There's an exclusive feature called – 'Mystery Box' where users are allowed to buy a box & obtain a random NFT that could be extremely high in value.
4. Nifty Gateway – Top NFT Marketplace for Rare Drops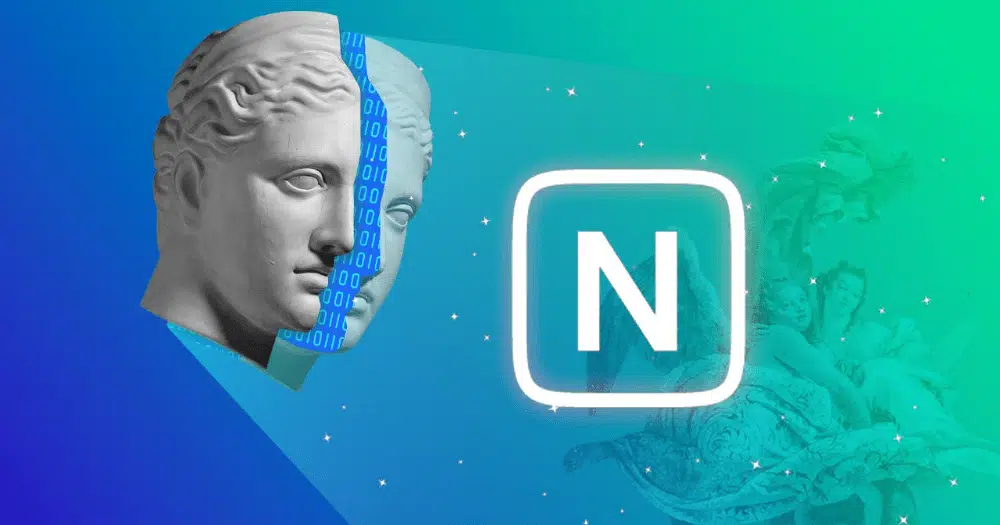 One of the best places to buy NFTs is Nifty Gateway which is also one of the best NFT marketplaces in the digital space. Nifty Gateway follows 'premium' NFT drops which are a limited number of assets in the form of NFT releases. Many famous artists and creatives are featured on this platform with drops in the past coming from the likes of Grimes and Steve Aoki.
Features
Nifty Gateway's management is done by Gemini which is a famous cryptocurrency exchange owned by the Winklevoss twins.
The marketplace is based on Ethereum blockchain technology where users can mint, sell and purchase NFTs with ease.
For US-based citizens there is a debit/credit card use feature.
Other citizens must use the crypto wallets stored on their Gemini accounts.
Nifty Gateway charges a 5% fee on every NFT being sold along with a $0.30 transaction fee.
5. Foundation

Various artists are invited to the platform and buyers can start making purchases just by having a crypto wallet funded with Ethereum. If you are a beginner and want to create your own NFT in an easy manner then probably Foundation is not the ideal place for you to begin. However, the platform is loaded with multiple artworks that can be perused in a simple format. It was launched in 2021 and since then it has been successfully able to sell more than $100 million of NFTs.
Feature
The Marketplace supports a simple, and hassle-free way to bid on digital art.
The platform is based on Ethereum blockchain technology.
Offers an easy-to-use and sleek use interface.
6. Draftkings – Top NFT Marketplace for Sports Collectibles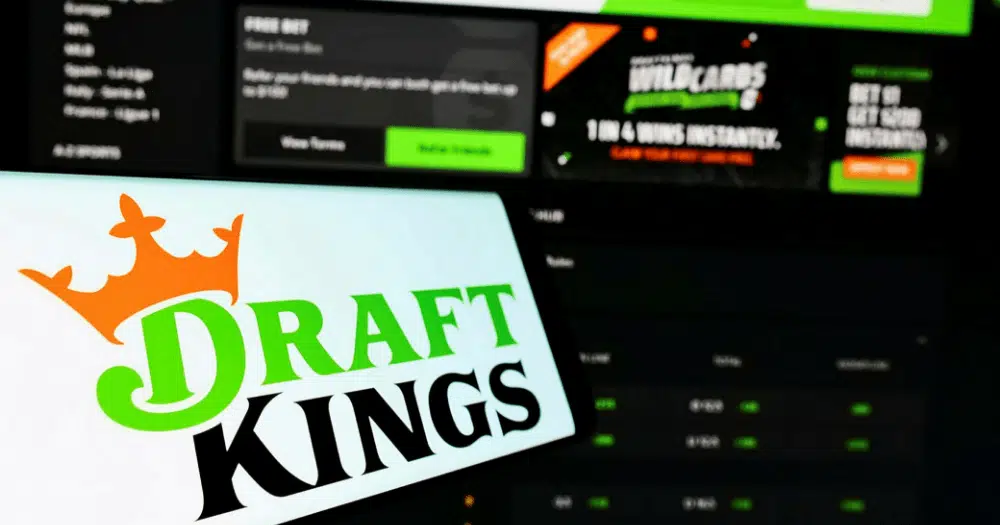 Draftkings is a big US-based betting company that mainly does sports betting. In 2021, they launched their own NFT marketplace that consisted of limited edition assets from many top sports personalities. Draftkings marketplace has listed NFTs from Tony Hawk, Wayne Gretzky, and Tom Brady.
Features
Currently, more than 300 collectibles are offered by the marketplace for purchasing ranging from cheaper options to premium price points.
The user account can be funded by using methods like bank transfer, credit/debit card, wire transfer, and PayPal.
The platform does not support crypto purchases and only USD purchases are allowed.
In the secondary market, they charge a 10% royalty fee to the initial creator and a 5% transaction fee.
7. NBA Top Shot Marketplace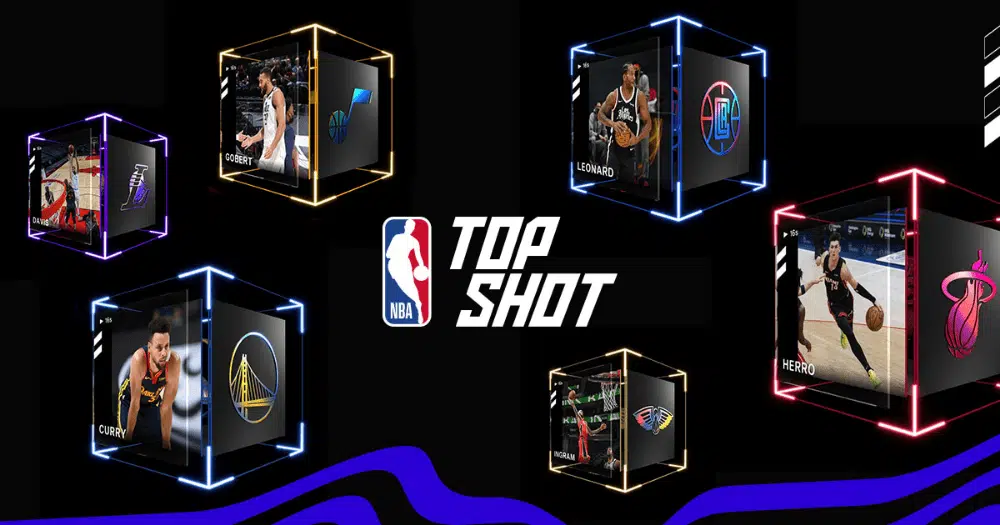 NBA Top Shot is an exclusive NFT marketplace dedicated exclusively to the National Basketball Association League. The platform enables users to trade in digital arts related to sports. Here basketball enthusiasts can buy, sell and trade NFTs (NBA related).
The NBA authorities have structured this marketplace as a closed marketplace and not an open marketplace where the user is allowed to only buy and sell on the top shot, by making use of the Dapper Labs-built Flow Blockchain.
Features
Consists of a huge collection of collectibles in the form of video clips, highlights, memorable moments, and many more.
The collectibles on this platform are not at all highly-priced.
Signing up and purchasing directly on the website is quite convenient.
8. Axie Infinity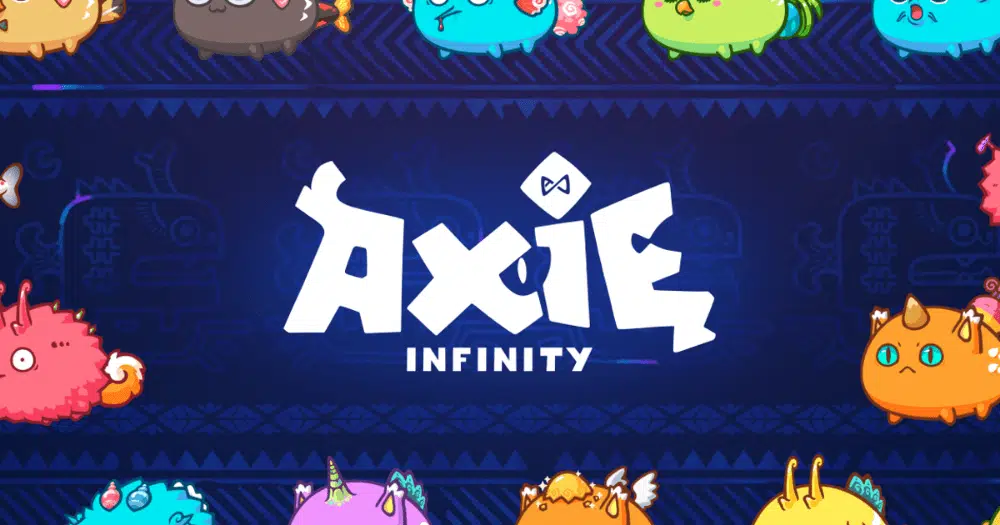 Axie Infinity is a popular game based on the blockchain that also functions as an NFT marketplace. The platform is undoubtedly one of the best NFT marketplaces that work on NFT games. Axie marketplace can be called an online shop for the NFT game Axie Infinity.
Axies are mythical characters that can be purchased and trained to pit against Axies of the other players for earning rewards. The platform allows users to purchase new Axies, lands, and other items as NFTs for use while playing the game.
Features
Axie Infinity Tokens are based on the Ethereum blockchain.
The user can buy or sell the tokens on other NFT marketplaces as well, for example, Coinbase Global.
9. WAX – One of The Top NFT Marketplaces with More Than 140,000 Assets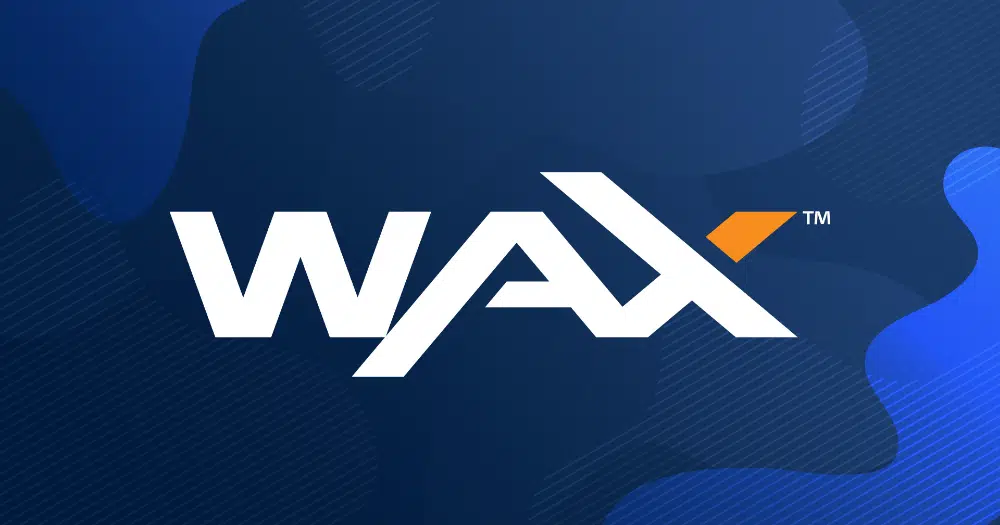 Incorporated in 2017, WAX is a blockchain network that is designed for enhancing the efficiency of transactions related to e-commerce. If you don't know where to buy NFTs, then WAX could be an ideal platform for your investment needs. The network is fully compatible with the EOS and utilizes blockchain for competing with Ethereum aiming to be the most dominant and promising network in the entire digital world.
Features
The WAX NFT Marketplace is also known as 'SimpleMarket'.
Provides more than 140,000 digital assets for the purpose of trading.
The network's native token is called WAX – the primary denominator of the majority of the WAX NFTs.
AtomicHub is a popular secondary market for WAX NFTs where no gas fees are charged for the exchange services.
Top-notch brands such as Sony and Atari have already used the WAX blockchain for minting NFTs. This has added a lot of credibility to the platform. Talking about the fee structure for the initial releases, it is quite unclear, although a 2% transaction fee is charged in the secondary market.
10. GameStop – Promising NFT Platform for Blockchain Gaming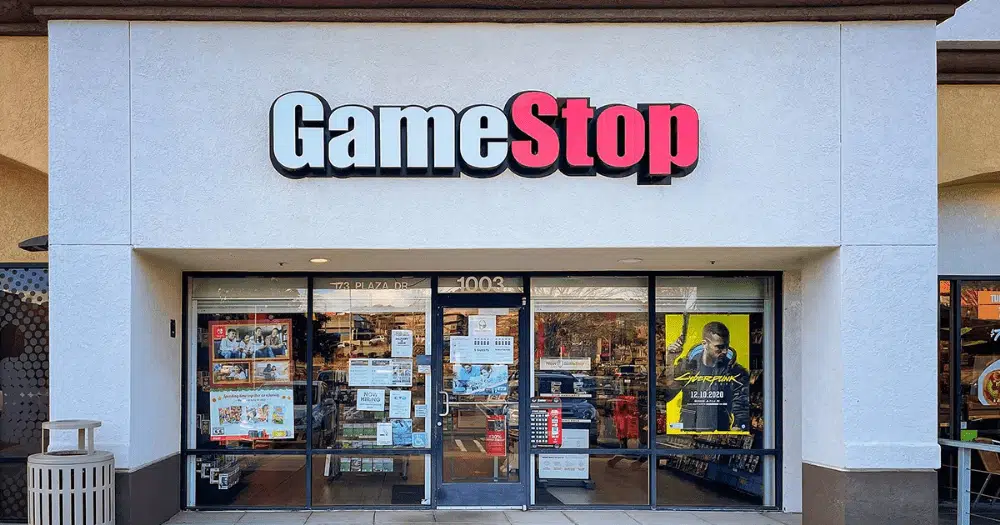 The last top NFT marketplace on the list is GameStop which is among the strong contenders for top NFT games. According to the article published by The Verge, by selling video games, now the platform has created a stronghold within the NFT game space. The massive fund is being created by the organization for game developers that chose the GameStop marketplace over the other alternatives.
Features
Among all the NFT marketplaces, the GameStop marketplace focuses on in-game items like weapons, digital properties, costumes, accessories, etc.
The marketplace is all set to partner with the big game developers for offering collectible NFTs to create an impact among the fans of specific franchises.
The marketplace consists of a huge customer base.
What is NFT Marketplace?
In simple words, an NFT marketplace is an online platform where NFTs can be bought, sold, or minted. This platform allows you to trade NFTs. NFT marketplaces can also be considered big online stores where the users can pick and choose the items up for sale and make purchases. Most NFT marketplaces will require their users to have a crypto wallet for storing NFTs post-purchase.
This is because NFTs are hosted on blockchain technology. Within the NFT marketplaces, the listed assets are denominated in digital currency – with Ethereum being the most commonly used.
After the purchase is done, the ownership of the NFTs is transferred from the seller to the buyer. With the rise in popularity of NFTs, new and exciting NFT marketplaces are constantly emerging, each trying to make their spot with their specific niche in the market.
Interesting Fact: The year in which the debut of the first NFT took place was the year 2014.
What are the Different Types of NFT Marketplaces?
There are broadly two types of NFT marketplaces prevailing in the current market – exclusive type and open type. The exclusive-type NFT marketplace trades only a certain type of NFTs while the open-type NFT marketplace trades all types of NFTs. Numerous NFT platforms are available in the digital world.
Therefore, in order to start trading in NFTs, the most important and confusing thing is to choose the appropriate NFT platform among the various NFT platforms existing in the current market. After all, we all want the best platform to buy and sell NFTs.
Hence, we have successfully formulated a comprehensive list of the top NFT marketplaces in the year 2022. So without any further due, let's deep dive into the main topic.
How do NFT Marketplaces Generate Income?
Trading non-fungible tokens are out of the question without the existence of NFT Marketplaces. The users have to pay the transaction fees and this is how an NFT marketplace makes money for itself. As far as the computation of the transaction fees is concerned, each NFT marketplace has its unique set of rules and regulations.
Therefore, the transaction fees vary depending on the volume of users using the NFT platform. The primary source to make money is the transaction fees for all the NFT marketplaces prevailing in the current digital space.
NFT Marketplace Business Worth
Being the top trending technology, a vast majority of businesses are taking a keen interest in this booming market and investing millions of dollars. The NFTs Market size is expected to grow from USD 3 billion in 2022 to USD 13.6 Billion by 2027, at a CAGR of 35%. With this ongoing trend of selling NFTs, now every business wants to jump into this ocean. Therefore, it would be highly fruitful for any business platform if it starts to develop its own NFT marketplace to sell a digital asset by hiring an NFT development company.
Interesting Fact: NFT collectors are mostly men constituting almost thrice the number of female NFT collectors
How to Choose an NFT Marketplace?
Consider these factors before choosing the best NFT marketplace:-
1. Number of Users
The number of users and the NFT selling rate are the key factors that determine the best NFT marketplace list. More users signify more credibility and vice versa.
2. Choose Your Type
The first thing a trader should remember is that an NFT simply represents ownership of an asset or digital art. Therefore, before you choose your NFT Marketplace, you need to decide the type of digital asset you want to buy, sell or create.
3. Study Blockchain Networks
Digital assets in the form of videos, a signature, collectibles, art, and music, can be tokenized on a blockchain such as Ethereum being one of the most commonly used blockchain networks NFTs are built on. So you need to be very clear and specific while you begin your NFT journey.
4. Token Compatibility
Token compatibility with the marketplace is the key factor. Some marketplaces support multiple tokens while there are closed marketplaces in which the number of tokens supported is limited. While opening your NFT marketplace account, be sure that your blockchain wallet is funded with the right token or crypto.
5. Security
The marketplace's security is crucial for both the buyers and the creators. The best NFT marketplace should offer the following features:
Identity verification
Advanced Encryption of private information
Transactional insurance to prevent fraud
How Can I Develop an NFT Marketplace?
The best way to develop an NFT Marketplace is to hire a reliable and experienced NFT Marketplace Development Company that will help you in building one of the top NFT marketplaces in the digital art domain.
An NFT Development Company will provide you with a complete roadmap for creating the NFT Marketplace. The process will take into account several steps such as brainstorming, whitepaper creation, integration technology like blockchain, frontend/backend development, testing, etc.
Hence, if you get assistance from an NFT Marketplace developer, then it could be highly valuable and beneficial for your business in many ways, say, for example, some valuable customizable features can be added to your system.
Cost of Developing an NFT Marketplace
The cost involved in NFT marketplace development varies from $100K -$500K. However, the figure can vary depending upon several other factors such as the complexity of the marketplace, tools and technologies used, and more.
Having said that, If you want to develop one of the best NFT marketplaces in the NFT market then the cost shall depend upon the choice of which NFT marketplace developer you hire. There are several factors ranging from the features to be integrated to the choice of the developer.
Hence, the cost to develop one of the largest NFT marketplaces is directly proportional to the quality of the NFT Marketplace Developer you hire. So we advise you to choose a developer that is experienced as well as cost-effective at the same time. You can contact The NineHertz as we are the leading NFT Marketplace Developers having a good amount of experience in the digital space.
Final Words: Best Places to Buy NFTs
At last, we can say that if you are an active investor and looking for some good investment options then you can explore this sector and start trading. Also remember that as there are multiple options out there, some confusion is bound to happen while investing in digital assets, collectibles or artworks.
Therefore, it is always preferable to consider factors like the type of NFT, crypto used in the transaction, and your buying and storage needs while making your decision to choose a particular NFT. Also, always remember that being a new industry, it is highly speculative and uncertain so always try to understand the market rather than believing in rumors.
There are only predictions and estimations and no guarantees. As value is a subjective term, it is influenced by factors such as exclusivity and the artist's stature who is responsible for creating it. Take out some time to formulate your overall investment strategy and act accordingly.
FAQ's on Top NFT Platforms
1. What is an NFT Marketplace?
An NFT marketplace can be referred to as an online platform where investors and traders can buy and sell NFTs. The transaction (sale or purchase) is facilitated via crypto, although some platforms allow debit/credit card purchases.
2. Can You Name the Largest NFT Marketplace?
Well, in terms of asset selection and volume, the largest marketplace is OpenSea which has been operating since 2017.
3. Where can I Buy NFTs?
For buying NFTs, you can consider there are many renowned marketplaces such as:
1. OpenSea – One of the top NFT marketplaces
2. Rarible – A popular NFT Art Marketplace
3. Binance – A low fees NFT trading Marketplace
4. Draftkings – Top NFT marketplace for sports collectibles
5. Nifty Gateway – Top NFT Marketplace for Rare Drops
To access these platforms all you need to have is a crypto wallet and you are good to go.
4. Which is The Best NFT Marketplace for Artists?
Most of the marketplaces that we have covered offer an ideal medium for artists to sell and mint NFTs. However, Rarible is one of the best NFT marketplaces that offer a wide range of NFTs.
5. Which NFT Marketplace Platform do you Recommend for a Beginner?
Mintable has been designed as a beginner-friendly NFT art platform as it has an interactive user- interface. Apart from Mintable, there are a couple of other marketplaces also like Crypto.com and Binance that are considered beginner friendly.
6. What Art Sells Best in the Market?
NFT art minted by personalities who are famous and successful is a solid source to catch the maximum attention. However, leading collections like CryptoPunks are also quite popular among traders.