Waiting for mail, looking for the client's approval to start the work, or passing the time on a bus or railway station, you might need some websites to visit when bored or need to kill time. Taking a walk can be great but leaving the screen might not be a good idea always. So, here we have come up with several fun websites that will cure your boredom.
There are times when we need to engage in some funny games and tasks to recollect the creativity and continue the work. So, there are a range of cool websites that bring different types of entertainment and gaming content to your screen. Even if you are tired of scrolling through the videos on social media apps, these websites for fun can be the better option that enables you to explore your skills as well as pass the time.
According to Oberlo, more than 42.3% of the total internet users go to the internet to fill their spare time and do general browsing.
You can find unique websites to visit when bored. Some examples of cool websites are provided in the article below. You might be interested to go through some website ideas for beginners.
Cool & Fun Websites to Cure Boredom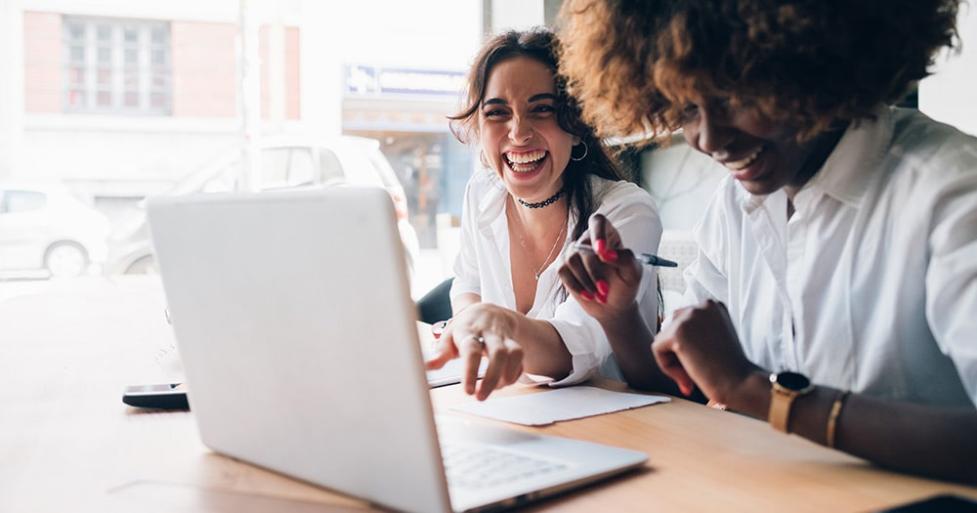 The fun way to spend on the internet is doing cool stuff like knowing about cool gadgets, producing great music, playing texting games, flash games, etc., on interesting websites. The list of such fun websites is given below. If you want to launch your own site you can hire a web development company in the USA.
1. Paper Toilet : Best Fun Website Overall
Wasting toilet paper might seem satisfactory to you but not your mother. But, if wasting toilet paper enhances your creative thinking capability, then this website is made for you. As soon as you visit the website, you will see a paper roll waiting for you which can unwrap by just scrolling your cursor.
This is the website where you can see Oprah shouting bees, bees, bees in front of a huge audience. You can watch thousands of bees coming from the television screen to big a hall where hundreds and thousands of people are shouting, running, and messing all over.
This can be a great time killer for you when all you want is to just touch your cursor and move it a little bit. This is the website where you can move your pointer to any part of the screen and the website algorithm will find the pointer with the help of a random image. If you have a lot of time to waste, it is worth visiting this website.
This is a really fun website where you can see flexible shadows moving, dancing or even shaking vigorously on the movement of your cursor. This is a popular website where many users around the world come to waste their time and have fun which makes no sense.
If you want someone you can scream aloud according to your mood or how you are feeling, you can visit this site. All you have to do is write down about how you are feeling and the website will generate a scream very accordingly. Not sure as time passes, but atleast you will have a companion who is feeling the very same as you.
Even if music streaming apps like Spotify, Apple Music, and others have their recommendation algorithms, if you feel like they need to cut it for you, Gnoosic is a fun website to cure boredom. This website has a music search engine that helps make your music playlists. It learns and adapts from website visitors and predicts which musicians people would like depending on artists they already like.
7. Patatap: One of top Cool Websites
When you're bored, you often want to do things that are primarily worthless but yet a lot of fun. If that seems like something you're into, Patatap is one of the cool websites. This website only does one thing: it plays noises and animations based on the keys on your computer's keyboard. So, start typing random lines on your keyboard, and Patatap will reward you with a slew of amusing noises and animations.
We've all had days at work that were subpar. If you work in sales or retail, you've undoubtedly heard many stories about irritable customers and mishaps. And Not Always Right is a website where you may read other people's tales. Some of the stories on the website are rather amusing. Some are examples of genuinely great comebacks, while still others are a touch frightening.
Browser games can be fun, and Drench will keep you entertained for hours. You are given a board full of various hues in Drench and must 'drench' the entire board in a single color. The difficulty is that you only have a limited amount of turns to complete the board, so you must plan your strategy correctly.
The River Styx is a legendary underworld in Greek mythology. The website of the same name takes you on an interactive tour of the river and the underworld, where you will encounter many Greek gods and goddesses, which makes this an intriguing and fun website. The experience is similar to a point-and-click adventure in which you click on suitable icons and objects to disclosing information.
Want to Launch Your Own Website?
Convert Your Site idea into Reality
As the name suggests, this website is kind of a time machine for all the websites that you can find on the internet. You can enter the URL of any website and Wayback Machine will show you glimpses of what it looked like when it was launched. This is a fun as well as useful platform that you can use to track the improvements in a website.
If you love gossip between people, Don't Even Reply can be the perfect spot to cure your boredom. On this website, you can read the funny conversations between the people discussing a classified advertisement. We can bet you will cry laughing once you open the website and start reading those emails.
13. Stellarium
Whether you want to gaze at the sky and stars at midnight or are fond of exploring the planets and stars with a zoom-in/zoom-out game, Stellarium can be your favorite time-killing website. By choosing the time and location, you can look at the sky, zoom into the stars and planets, and gaze at beautiful outer space without stressing over the pollution and buildings of your city.
14. Zoom Quilt
With Zoom Quilt, sit back and relax. This website carries an animation that keeps zooming in to present the new scenery to you. This zooming-in video will never come to a pause. This can be a great website to kill some time with a hypnotizing experience.
15. Freerice dx
If you want a website that can help you pass your time, do some charity, and enhance your vocabulary, all at once, Freerice dx is the right place for you. This is the website that will bring some vocabulary quizzes to you and each time you give the right answer, this website will donate 10 grains on your behalf.
"Noice," says Jake Peralta, the protagonist of the famous TV show The Brooklyn Nine-Nine. The website NOIYS has nothing to do with Brooklyn Nine-Nine, but it's just as entertaining. It's a collection of anonymous messages shown on the website for 24 hours before being erased. You can write your secrets or share your opinions with the world without revealing your identity. Hence, it comes under the list of attractive websites.
It contains compilations of articles and information about exciting stuff, which makes it a fun site. Gadgets, entertainment, toys, and even inventions fall under this category. It's also a terrific site to obtain present ideas, whether you're looking for gifts for men or ladies.
Post Secret is a website that stores anonymous secrets sent in by real individuals on real postcards! It contains a variety of secrets, ranging from awkward childhood memories to regrets, worries, and everything else. It may appear different, but you can get lost reading secrets submitted by people all around the world. Therefore, this website is relatively interactive.
This website is a fun little time waster. As the name implies, the website is concerned with the transformation that occurs when several elements are combined. You begin with the features of Earth, Fire, Water, and Air. The objective is to produce as many diverse materials or things as possible. For example, earth and air will combine to make dust. There are no rules; combine your creations to make new ones.
Vsauce is one of the few websites on the internet that makes studying enjoyable and engaging. When you're bored and looking for something to do, go to the website to learn about exciting items and concepts like the infinite money problem, the game you win by losing, the napkin ring dilemma, and more.
21. Virtual Gym Trainer
Suppose you wish a good-looking, appealing figure but need more time or motivation to go workout. In that situation, home workout is required to maintain your physique. Your Gym Coach is now accessible via laptop or smartphone. To access basic exercises, simply click or tap on the muscle you want to tone. You will also receive images and videos for each muscle exercise.
22. Your Web Browser Knows You Better
The web browser can be the first thing we open after the music. Because we use our Web Browser to access the most private webpages, such as banking websites, your browser has a lot of information about you. This page will inform you of what your web browser knows about you, such as your device, precise location, social network accounts, and other details.
23. 100,000 Stars
This website is likely the most amazig and gorgeous thing you will ever see online, which makes this a fun website. It is for you if you want to learn more about the more profound mysteries of space. Learn about our Milky Way, Sun, and potential alien factors. Isn't it a fun website? Since it enlightens you about the universe in just a few clicks.
24. Spend Elon Musk Money
Visit the specified link and start blowing Elon Musk's money. You can purchase a PlayStation 5, a Yacht, a CyberTruck, Exotic Cars, Helicopters, Exotic Vacations, a Mansion, an NFL Team, a Private Jet, and other items. Hypothetically, spending someone else's money must be in all your childhood memories.
25. Strikingly
You can use Strikingly to design your webpage, blog, portfolio, e-commerce store, and so on. Strikingly has everything ready for you; all you have to do is put it in place as per your needs. Strikingly is a fantastic website that kills boredom and can help you make your webpage and money.
Cool Websites to Visit When Bored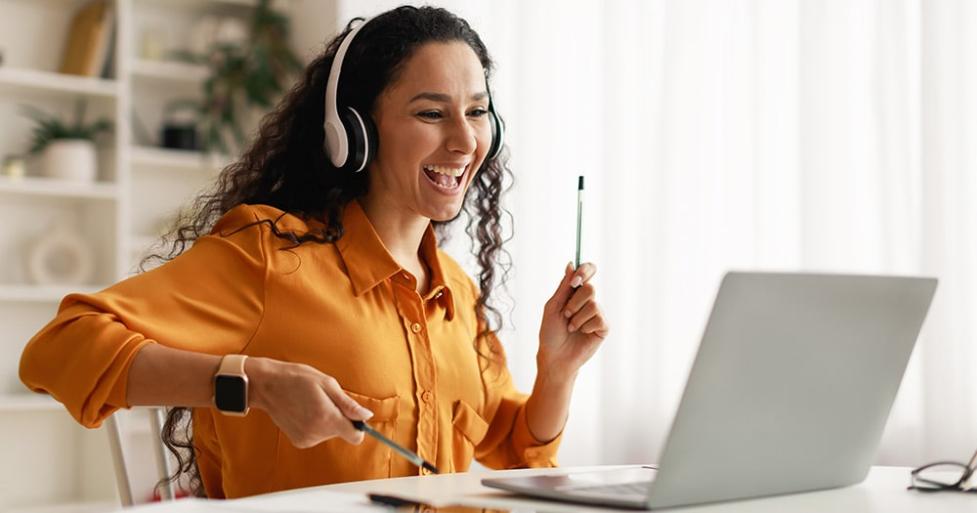 26. My Fridge Food
This website is friendly and helpful for people who live away from their home and mother. My Fridge Food is a webpage where you can find recipes using products from your refrigerator. Simply highlight the ingredients in your refrigerator and you can have your next most delicious supper.
27. Listen to the Global Radio With Radio Garden
What if you could listen to radio stations from Dubai, Toronto, Singapore, New York City, Los Angeles, and Sydney while sitting wherever you are? Then, you should visit Radio Garden, a website where you can listen the radio from around the globe. Well-built and straightforward to use. Simply place the mark on the globe to hear that city's radio.
28. Play Retro Nintendo Games
For a Nintendo enthusiast who is now preoccupied with daily life, on your laptop or PC, you can relive your childhood memories. To play all of the Nintendo vintage games, go to mynintendo.online and utilise the keyboard. A gaming remote would be desirable, but you may also play using the keyboard. There are various games accessible, including Super Mario, Pokémon battle simulator, Donkey Kong, Super Mario Kart, Star Fox, and many more.
29. Car Makes Noise
In case your automobile is making strange sounds and you need to figure out what's causing them, this webpage will come in handy. Simply select the component of your car that causes you concern and listens to the noise. If both sounds sound similar, you'll better understand what's wrong.
30. Animate Your Drawings
If you want to draw anything like cartoon characters, etc., you may animate such drawings utilizing this excellent website. Click a snapshot of the picture to animate it. Now, upload your sketch at sketch.metademolab.com. It is finished after some seconds. Select animation which will make your animated. It is among the best comic strip websites.
31. A Good Movie To Watch
While you can search online for the finest Netflix movies, this website is a godsend for folks like me. They have a carefully chosen library of movies that you may select based on genre, mood, or simply by chance. The most admirable aspect of this website is that they spotlight movies that, for one reason or another, did not please the mainstream media but are still worth seeing.
32. MUBI
If you're overwhelmed by the sheer quantity of movies in any collection and can't select what to watch, this can be among the excellent websites. The website only hosts 30 films at a time, with one movie added and withdrawn daily. It provides you with a highly filtered and limited selection of options from which to choose. A movie is available on the website for 30 days after it is uploaded, providing you with the same amount of time to watch it before it is withdrawn. The activities that you can perform on this website are pretty cool.
33. Find the Invisible Cow
To find the hidden cow, simply drag your cursor across the screen. Also, make sure to turn on your device's audio before playing, as the cow is only visible behind the noise.
34. MapCrunch
MapCrunch is one the most interesting websites to waste time on. It's a website that allows visitors to go to various locations throughout the world virtually. The player only needs to click the "Go" button to get a random Street View from anywhere on the globe. You can select nations from the list provided in the 'Options' window.
35. Wait But Why
The website is remarkable and deals with regular news and other life-related topics. Simple stick figures are utilized to explain the issues humorously. The webpage appears weird and humorous.
36. This Is My Website Now
The webpage genuinely squanders your time. It is a collection of little games that you can play in your browser. It's fantastic for a quick break and lasts less than 10 minutes.
37. The Oatmeal
This website is the funniest comic strip website ever. You never know what the comic's ending or punch line will be. One thing is sure: you will laugh every few seconds.
38. The Onion
The Onion, considered the pioneer of satirical news coverage, is still the finest in its field. The Onion encouraged a generation of writers to present even the most challenging news in a hilarious way possible. Check them out for your daily dose of inspiration.
39. GIPHY
GIPHY is the home of the most popular GIFs, which have been viewed several times online. They're a nice, non-offensive method to express yourself. Make your Twitter game stronger by using GIFs.
40. I Waste So Much Time
The website is meant to waste your time. There are no lengthy essays, only amusing images with embedded text—a great way to pass the time during brief intervals.
Fun Websites to Go on When Bored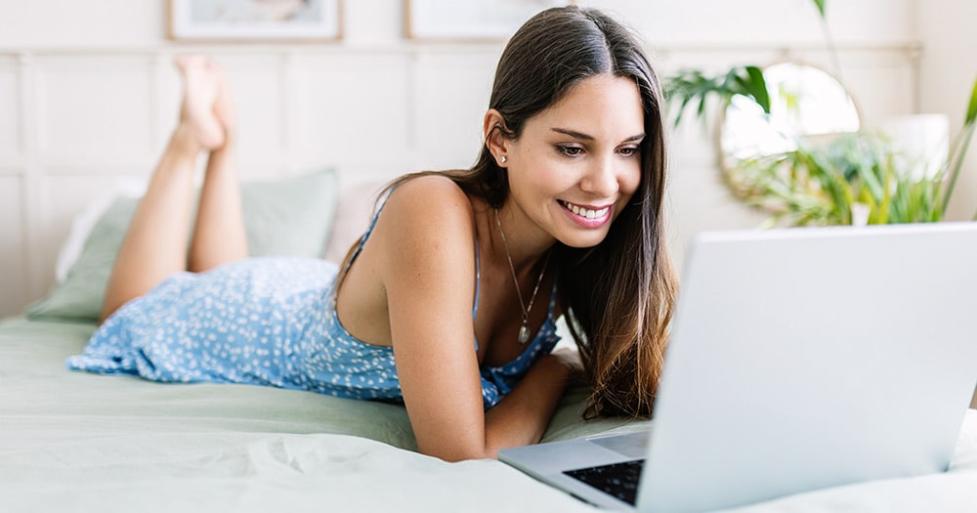 41. GeoFS Flight Simulator
GeoFS allows you to try out the flight module, enabling you to fly an airplane. It is an online flying simulator that requires no installation. You can select your aircraft and then take off.
42. A Soft Murmur
The website plays relaxing ambient sounds such as chirping birds, sea waves, rain, thunder, and wind, among others, to help you avoid distractions. The Soft Murmur app is also available for Android and iPhone because it is a fun website.
43. Explore Mount Everest
Only some have the guts to attempt to conquer Mount Everest. You can be present to experience Everest. The Discovery Channel established a webpage just for viewing Mount Everest in 3D.
44. How A Car Works
Many people enjoy driving, and a skilled driver should understand the basics of their vehicle. This fascinating website will assist you in comprehending each component of your car and how it functions.
45. Read Unlimited Books for Free
If you enjoy reading books and find yourself sitting idle and bored, this is your best chance to read all the novels you've meant to read. If you go to this website, you can find hundreds of free books and articles. Go to the books area and select your favorite book.
46. The Useless Web
The Useless Web is an entertaining website and is worthy of being among your favorite websites. It's a handpicked collection of some of the world's most useless websites. On the site, there will be a large button that you must click. Following that, you will arrive at one of the numerous websites, some of which you may recognize and others unfamiliar to you.
47. Hacker Typer
If you want to be like the stereotyped hackers seen in pop culture and movies, this website can help you. With a few keystrokes, you can change yourself into a temporary hacker.
48. BuzzFeed
Buzzfeed is a very popular website that publishes breaking news of several industries. It covers not only information but also lists of entertaining items to read. When you're on BuzzFeed, you'll never be bored. This website also consists of many fun games.
49. Fail Blog
Fail Blog is a popular website that offers incredible fails images and gifs is Fail Blog. Gifs and photographs are a lot of amusing when you don't have anything else to do. Examine your the muscles around your face and tone them. Moreover, this website is free to use.
50. People of Walmart
Another amusing website with images of individuals in Walmart. They are not typical, and they're dressed strangely and have bizarre grocery lists. You don't come across people like this every day.
Cool Websites for When You're Bored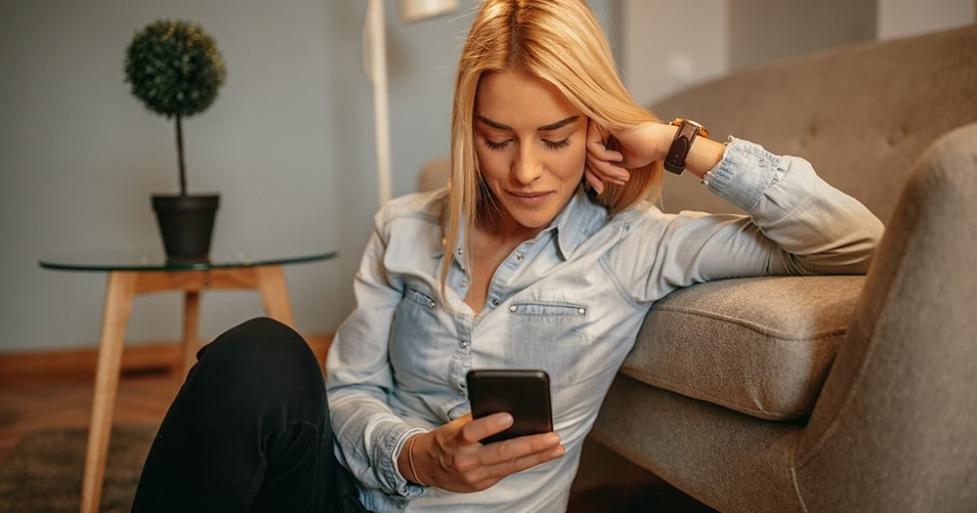 51. Oddee
The website highlights the odd, strange, and bizarre things that happen worldwide and delivers unique articles not available on BuzzFeed. Even though the layout is the same, the content is different. A fantastic escape from boredom and a replacementm of BuzzFeed. If such activities intrigue you, this can be one of your favorite sites to kill time.
52. ZergNet
ZergNet does not create content but hosts from top publications worldwide. The range primarily focuses on movies, television shows, and other forms of entertainment—a good resource for finding high-quality content.
53. Uncrate
The website features over 9000 things exclusively for males. Vintage motorcycles, coats, and Bluetooth earbuds are among the items available. This a fantastic resource to visit before your next shopping trip.
54. This is Why I Am Broke
This website is excellent for locating unique gift ideas. The prices range from a few dollars to many thousand dollars. There's something here for everyone.
55. Forgetify
Nobody can disagree that Spotify is a great way to discover new music. Nonetheless, the enormous repertoire favors well-known artists. Fogetify assists you in finding artists who are not famous but produce excellent music. A fantastic resource for discovering new music and performers.
56. Attack Of The Cute
Attack of the Cute is a simple website that displays cute photographs of various animals. People that want to go "Awwww" will enjoy this site.
57. Open Puppies
The website displays cute GIFs and short films of puppies and dogs. The entire content is displayed in a full-screen high-quality format. If you like pups, you'll enjoy it here.
58. Akinator
The website is magical, or at least it appears to be. You can think of any character in this world, and it will derive the name through a series of questions. If you don't trust me, try it for yourself.
59. Pixel Thoughts
Pixel Thoughts is a sixty-second meditation tool that's incredibly basic. There is a cloud floating through space. You enter your bothersome thought and think about it for sixty seconds. This simple activity is quite calming.
60. Smithsonian
Smithsonian is a bonus website. This website is the place to go if you want to learn something helpful about history or technology without feeling like you're in a lecture. The papers are of the most incredible quality and are written in a non-academic language. It's one of the best places on the internet to spend time.
What Else Can You Do When You are Bored?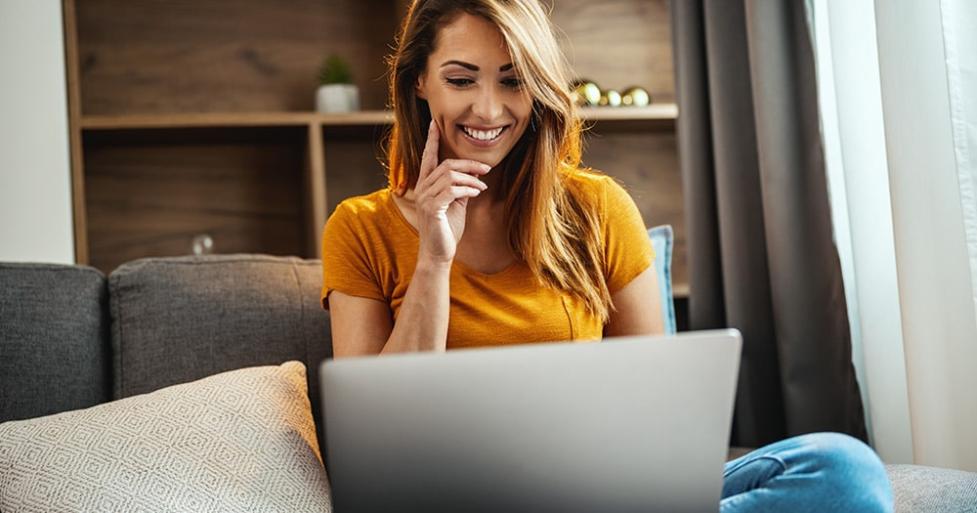 Instead of getting buried in the news and social media (ahem, room scrolling), focus on some pleasant things you can do at home or in your backyard. We've compiled a list of the finest activities to do when you're bored, many of which involve very little money or additional supplies. These unique hobbies will keep your brain active and your body busy, from board games and self-care to gardening (or indoor houseplants!) and organizing or optimizing your home.
Take up an instrument. If you need to learn how now is the time to learn how to play your favorite song on the piano or guitar.
Make up a brief narrative. Or an essay. Or a play – anything outside your comfort zone.
Take a deep dive into a topic that interests you. Set up a queue of movies, articles, or books on the subject if you find yourself constantly drawn to it, such as Impressionism or the wildlife of the Amazon rainforest.
Complete a crossword puzzle. Go it alone, or make it a pleasant family pastime if everyone is lying around.
Consider Origami. Don't be afraid – numerous online lessons are available to assist you.
Why Should You Make Such Time-Wasting Websites?
People in the twenty-first century spend the majority of their time on technology. And when this generation becomes bored and has nothing productive to do, they look for ways to pass the time. Here, amusing websites come to the rescue, especially during a pandemic worldwide lockdown, when we were left with only a work-from-home alternative.
People who are constantly working look for breaks that will allow them to be more productive. Checking social media accounts, emails, and other accounts will weary them again due to frequent scrolling and other activities.
As a result, individuals are constantly looking for new and more engaging ways to spend their work breaks. Even most visitors enjoy visiting such time-wasting websites for hours on end.
As a result, creating such websites would be immensely profitable.
How to Develop Such Websites for Fun?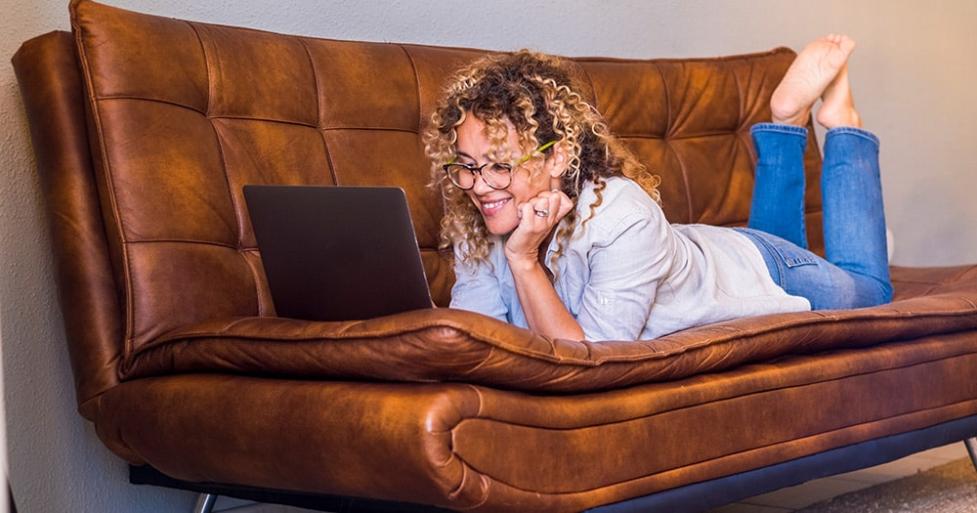 The way to make a website for having fun and escaping from boredom is given in the steps below. Find some unique website name ideas here.
Begin with simple navigation.
Make use of conversational English.
Keep the best SEO strategies in mind.
Please provide all pertinent details.
Leave out the advertising.
Make your home page a concise summary.
Make distinct landing pages for specific themes.
Allow images to assist in telling your tale.
Include content that fosters trust.
Maintain the accuracy of your webpage.
Make use of a simple layout.
Make it simple for visitors to get in touch with you.
Forms should be kept simple.
Almost every page should include a call to action.
Make it ideal or as close to perfect as you can.
Cost to Build Cool Websites
The typical cost of establishing a website ranges between $500 (for a small business site) and $5,000 or more (for a complex custom site).
Several factors influence the expense of time-wasting websites, including:
Design
Categories and Genres
Development
Testing
Marketing
The price varies according to the necessity and various circumstances.
Want to Launch Your Own Website?
Convert Your Site idea into Reality
Conclusion: Fun Websites to Visit
Next time you have a spare minute, save it by watching the same thing repeatedly. Visit these exciting websites to kill boring time. We did not include any NSFW websites or ancient websites that are vulnerable to malware attacks in the list.
That means there are no websites on our list that you should avoid visiting. So, check them out and share your favorite websites when bored. Let alone using them, why not build one and establish your chunk in this exciting work segment?
This article can give you many ideas for creating a fun website. Moreover, this article comes bearing gifts for people who wish to own a website. The NineHertz is the perfect IT consulting firm to help you design and launch your website. It specializes in web solutions and has designed numerous well-known websites. Contact NineHertz for web solutions!
FAQs: Cool Websites to Visit
Q1: What is the Most Fun Website?
A: Find the invisible cow is the most amusing website.
Q2: What Websites Can I Go on When I'm Bored?
A: You can visit numerous websites to get rid of boredom. Some of them are Gnoosic, Zergnet, Akinator, Pixel thoughts, and so on.
Q3: What are Some Fun Websites to Play On?
A: The Invisible Cow, MapCrunch, The Useless web, Hacker Typer, and many more are amusing websites to play on.
Q4: What is the Coolest Website Ever?
A: 100,000 stars are arguably the most excellent website ever. It is a fantastic website to unravel the secrets of space.
Q5: How do You Waste Time When Bored?
A: There are various kinds of activities that you can do to amuse yourself, to pass the time when bored. You can visit fun websites, play board games, read books, etc.
Q6: What should I search on Google when Bored?
A: You can search for things like fun quizzes, interesting articles, funny videos, or random facts.
Q7: What is the Website Like the Bored Button?
A: Some websites similar to the Bored button are StumbleUpon, PlayBuzz, and Boredbutton.com.
Q8: What is the Best Website to Cure Boredom?
A: The best website to cure boredom depends on your personal interests, but some popular options include Reddit, BuzzFeed, and YouTube.
Q9: How Do You kill Boredom Online?
You can kill boredom online by watching entertaining videos, playing games, reading interesting articles, chatting with friends, or learning new things through online courses or tutorials.