Magento Vs WooCommerce | We are living in the era of technology and if you are planning to enter the world of e-commerce, this is the time! But if you are thinking about online selling, the first step is to choose the right eCommerce platform which could be a challenging task.
There is a popular debate between Magento vs WooCommerce as both these e-commerce giants have something unique to offer. Both these platforms are feature-packed, popular, and robust. Picking one eCommerce platform out of the two is simply a matter of learning more about what each option has to offer.
This article will be very helpful to those who are wondering which eCommerce platform I should choose to build an eCommerce website. We would be discussing both these e-commerce giants along with their key features. Later on, we'll be comparing WooCommerce Vs Magento on a handful of critical factors including pricing, security, and SEO.
So let's begin!
Magento Vs WooCommerce: Market Stats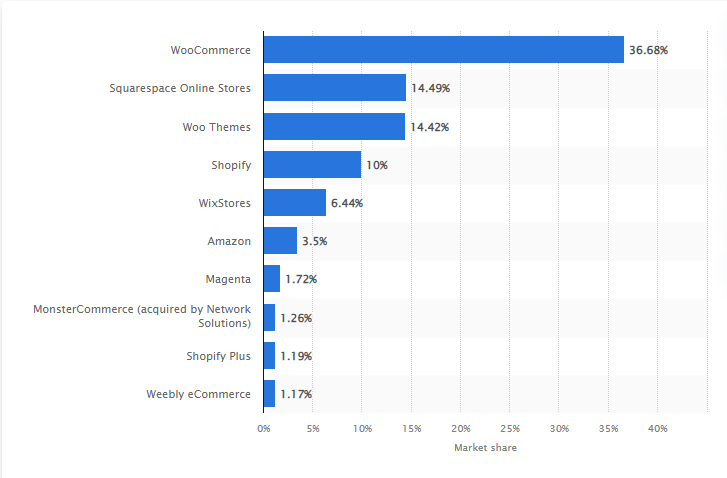 Source: Statista
As of July 2022, according to Statista, the data depicted that Magento accounts for 1.72% while WooCommerce accounts for 36.66% of the market share. Magento is the seventh most eCommerce software platform while WooCommerce takes the first spot. When combined together, they both take up more than 25% of the global market share.
Further, WooCommerce and Magento have a lot in common such as:
Both platforms provide free versions along with open-source code which can be modified by the users as per their requirements.
PHP is the programming language on which both the platforms are built which is known for fast rendering.
Both platforms require hosting.
Right marketing and SEO tools are required with them.
Those were the similarities, but what's the exact difference between these two? How can you make a choice between these two?
Well, for that we are here to help you out. We have curated all the important points that you must go through to have a clear understanding. So without any further due, let's get started!
What is Magento?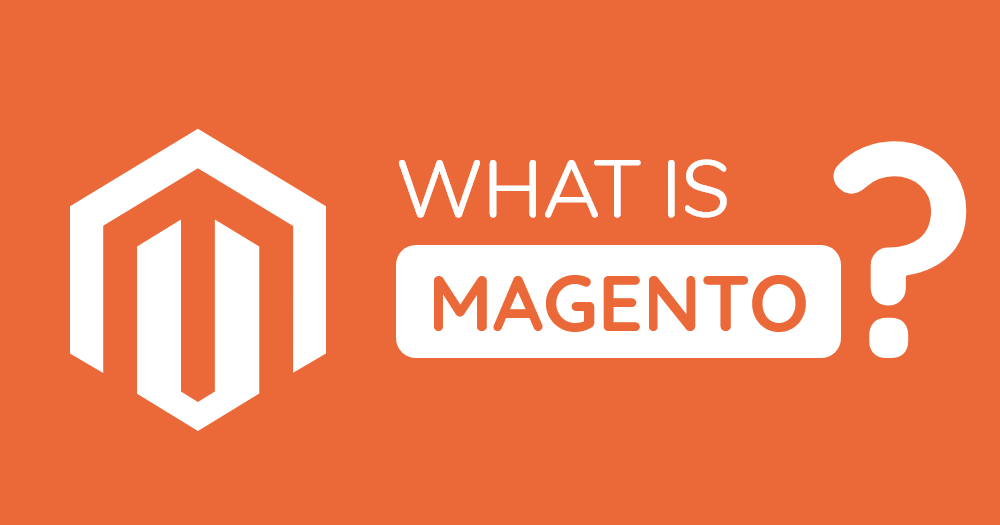 Magento is a dominant player when it comes to eCommerce. It was incorporated on 31st December 2007, and since then it has released multiple versions and product updates. As per Builtwith, more than 700000 websites are built on Magento whereas currently more than 160000 live websites are using Magento as its E-Commerce partner. If you want to create a new ecommerce store/website, hire a dedicated Magento developer who have extensive experience in developing Magento eCommerce stores. You can hire developers form Magento ecommerce development services.
Magento helps modern businesses to a great extent as it comes with a wide range of unique features and functionalities. This includes highly customizable capabilities, out-of-box functionalities, and seamless third party integrations.
Certified Magento Developer [Hire in 1 Hr]
Request A Free Quote
Magento offers both free and paid options. It has an enterprise edition for large companies which is paid and a community edition which is although free but quite powerful on its own. Here are the key features of its community edition. Here you can find the list of Magento development companies.
Features
Comes with a self-built theming and layout system
Interactive administration features and product creation tools
Supports a wide range of products
Includes efficient APIs that can easily connect with third party solutions
Magento Pros and Cons
| Pros | Cons |
| --- | --- |
| Magento is highly scalable. It faces zero problems in managing large stores provided you have a good hosting provider. | Handling Magento requires some prior coding knowledge or experience. An average user faces certain difficulty especially if he is from a non-technical background. |
| Its streamlined process offers an easy and faster checkout for shoppers. Additionally, guest checkout is turned on by default. | The enterprise edition comes with a price that can be quite costly. |
| Gives you flexibility to integrate with multiple payment gateways like PayPal and Authorize.net. | |
Is it Beginner Friendly?
When we see through the perspective of Magento vs WooCommerce, Magento doesn't give as beginner friendly vibe as WooCommerce gives. However, the platform offers extensive documentation that one can go through to understand the platform more deeply. It's mostly suited for those enterprises who want to scale up their businesses at a rapid rate and who also have the resources and time to master the platform. You might be interested to know the difference between Magento and Salesforce commerce cloud.
Price
Magento Pricing: As far as Magento's Community edition is concerned, it is completely free and open-source. Anyone can use it without any issue. The only cost to bear will be that of a hosting provider. Talking about the enterprise edition, it is quite expensive and dedicated to businesses who are larger in size. You might be interested in Magento Vs Shopify comparison guide.
What is WooCommerce?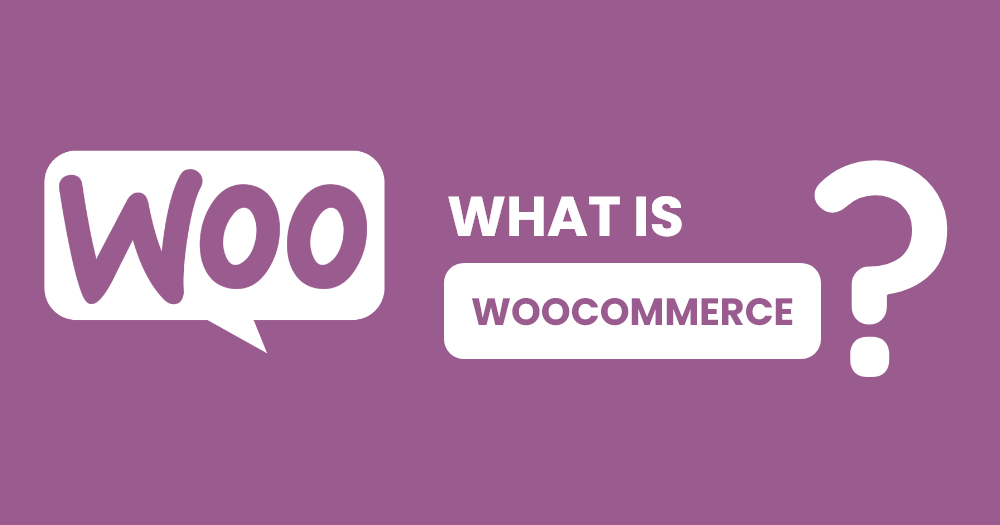 WooCommerce is a powerful WordPress plugin which is an open-source software system dedicated to building amazing websites and content driven blogs. Right from the inception in 2011, WooCommerce has been continuously making a mark in the industry. At this moment, WooCommerce is hosting over 4 million websites globally.
It comes with all the necessary functionality that is needed to create a fully functional online store. It has got several advanced capabilities via its extension system. Here are the key features of this amazing platform.
Features
Supports a pool of wide range of products
It has a powerful extension system based on WordPress plugin format
You can use its extensions to pick from multiple payment processors.
Provides multiple free as well as paid themes
WooCommerce Pros and Cons
| Pros | Cons |
| --- | --- |
| The process to set up a store is free, you just need to pay for the hosting | You need to have hands on experience on working on WordPress |
| Having a minimal WordPress experience is good enough to get started | The costs can pile up with premium themes and extensions |
| For its users, extensive documentation is available. Also one can contact the team begin the project in case of any difficulty | |
| Extensions help you to integrate the system with Google Analytics | |
| It comes with SSL support in case you obtain your own certificate | |
Is it Beginner Friendly?
WooCommerce is a good option for uses who are newbies to the e-commerce industry and possess zero to very little development knowledge. If you have used WordPress before, you have an added advantage as WooCommerce is nothing but a powerful plugin of WordPress.
Even if you are unaware of these terminologies, there is enough documentation available on its website along with multiple online tutorial that you can go through and learn quickly the fundamentals of online store building using WooCommerce.
Price
It is an open source platform which can be downloaded by anyone to set up their online store using any hosting provider. Having said that, there are some premium extensions that come with a price tag, and some of them require annual subscription.
Moving on, your cost of web hosting will be directly proportional to your enterprise's size and the packages offered by your hosting provider. The pool of web hosts is quite large but if you are a beginner then a reliable option could be SiteGround which is one of the trusted hosting providers currently.
Magento Vs WooCommerce: Key Differences
WooCommerce
Magento
Starting Price
Completely free to use
Magento Open Source- free to download & Install.


Hosted versions:

– Magento Commerce

– Magento Commerce Cloud. Pricing based on annual gross sales revenue

Hosting
You need to find your own hosting provider
Comes with the self-hosted community version but the premium is hosting inclusive
Product Range
Supports a wide range of products
It lets you add unlimited products
Extensions & Add-ons
Loaded with an extension system along with hundreds of options
Supports extensions and offers a wide range of the same
Ease of Use
The platform is beginner friendly and hence easy to operate
Recommended to those having some prior experience in the field of web development
Design and Themes
Compatible with all WordPress themes and provides a range of customization options
Comes with a theme based system with a bunch of customization options
Security
Basic security features are provided for protecting your store
Comes with advanced security features as well as dedicated patches to protect the site from unwanted threats
SEO Tools
WordPress SEO extensions available
SEO included by default
Discounts & Promo Codes
Creating promo codes is easy (they are case sensitive and wrapped with the concerned product IDs)
User can create guidelines for prices and promo codes with automatic discounts and multiple promo codes can also be used at once
Support
Unlimited support resources.

Users can submit a support ticket or submit a query

Unlimited support resources.

Only Magento Commerce and Magento Commerce Cloud versions offer direct support
The major difference between these platforms lies in the planned scale of your e-commerce operations. In terms of simplicity and availability, WooCommerce is a great pick. Plus as it is WordPress based, so you have a company with a plethora of websites on the internet.
Magento, on the other hand, is more robust when it comes to e-commerce specific operations. Therefore, if the scale of your e-commerce business is very large, then Magento might be the ideal but more expensive choice.
WooCommerce Vs Magento: Detailed Comparison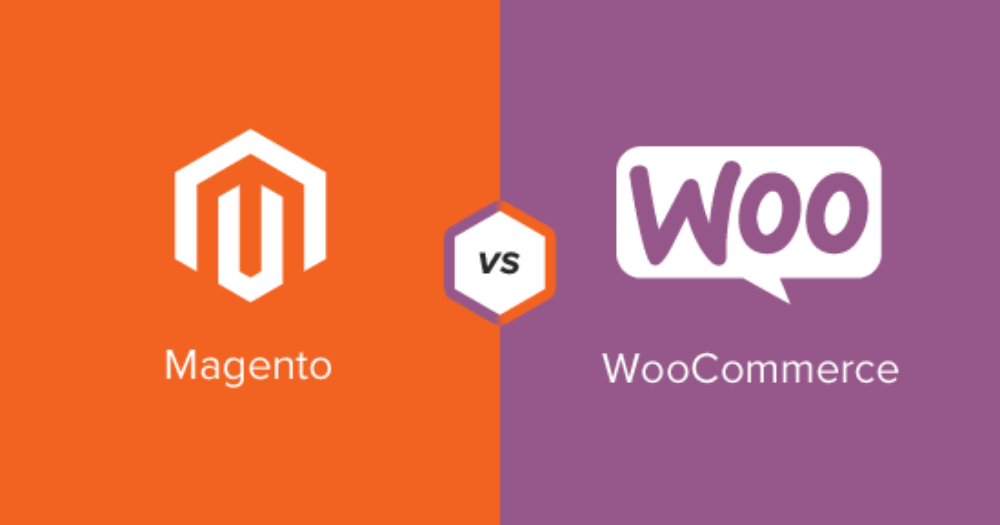 Here's the detailed comparison of Magento vs WooCommerce on multiple parameters. So let's start with pricing!
1. Magento Vs WooCommerce: Pricing
The last key consideration to make the ultimate choice is your budget. As mentioned earlier, WooCommerce is a free platform while Magento offers only a free Community version along with a bunch of paid services. You can get the quoted price of Magento's premium options by contacting their sales team.
So you can use any of these two platforms to launch your online store without spending anything apart from the web hosting cost. The cost required to run your online store will be directly proportional to the choice of your hosting provider.
Moving on, even if you are using them for free, costs can magnify quickly if you are using too many added extensions. Magento vs WooCommerce offer a chain of free of cost extensions, however premium offerings come with a price tag which differs from extension to extension.
If you want to integrate some extra functionality on your site, then it is highly recommended that you must do some research regarding which extension you'd be needing considering your requirements in terms of prices of both the platforms. This comparison will help make your decision more accurate and cost-effective.
To cut the long story short, both Magento vs WooCommerce are excellent choices for budget friendly stores, however, the former only in the case of its community version. While scaling your store, WooCommerce remains a more budget friendly alternative as you don't require to integrate premium plugins, as may be the case with Magento.
Hosting a WooCommerce store is a pocket-friendly option since most of the hosting providers know how optimization for their platforms is done for WordPress nowadays. You can get a reliable hosting provider like SiteGround that comes for a price starting from $7.95 per month.
The winner in this category is WooCommerce.
This is because you have to spend $14 to $30 per month to access all its basic features and $200 – $1,000 a year if you want to go extra. So you have to pay around $1.5k a year on average. Whereas choosing Magento can become way too expensive as it can easily go up to $15k in a year.
Magento Pricing
WooCommerce Pricing
Dedicated hosting by SiteGround:

Start-up: $14.65/month

Grow big: $25.94/month

Go Geek: $39.47/month

Dedicated hosting by Bluehost:

Starter: $13.99/month

Plus: $17.99/month

Pro: $31.99/month

Extension fees: up to $499/year
Extension fees: $0-$100/month
Developers' costs: around $2k per job
Security: $0-$200/year
Domain: $10-15/year
Domain: $10-$20/year
2. Extensions & Plugins
Magento vs WooCommerce: Customization is one of the main selling points of both. Although Magento has more extensions than WooCommerce, the latter consists of an entire library of plugins by WordPress at their disposal.
Installing Magento 2 extensions is easy but you might face some problems during updates. Further, maintaining add-ons can be a tedious process, so you got to have some basic knowledge to do that. On top of that the price of extensions by Magento is way too higher than the price of WooCommerce. One fine example could be the Instagram integration plugin which costs $79 per year for WooCommerce users and $300 per year for Magento users.
Plugin integration in WooCommerce is a very easy and convenient process. Most of the plugins that WooCommerce offers are completely free and easy to install. You can easily maintain as well as modify them. When compared with Magento, the same price for the same plugins is usually higher. All this contributes to making WooCommerce a better choice in this particular segment.
| WooCommerce | Magento |
| --- | --- |
| It offers more than 50 thousand plugins | 3,500 extensions in total with 1900 free and the rest are paid |
| Seamless integration of plugins with the platform | Plugins require monitoring while the updates are going on |
| The cost of paid extensions is pocket-friendly | The cost of paid extensions is quite higher |
3. WooCommerce Vs Magento: Ease of Use
The best ecommerce platform enables you to quickly shift from a traditional shop to a fully-automated online e-commerce business. One of the most important criteria to decide which platform to choose is the ease of use and maintenance. This factor becomes even more important in case of small businesses with a limited budget.
Manual installation is necessary for both Magento and WooCommerce. However, the process for WooCommerce users can become easier if they go for the WordPress installation wizard. In comparison, Magento is a much more dedicated platform for tech-savvies. One needs to have a certain skill and expertise to manage and maintain Magento.
If you are a WooCommerce user, then you just need to have a little bit of WordPress experience for the installation and setup. In contrast, when it comes to Magento, the task of setup and installation becomes trickier without any prior tech knowledge. For an average user, store optimization and customization are also more user friendly and overall easier.
So WooCommerce is a clear winner in this category as it's more accessible than Magento both in terms of user-friendliness and installation.
| WooCommerce | Magento |
| --- | --- |
| Easy manual setup with documentation available | The setup is quite complex, even though there is plenty of documentation available |
| WordPress wizard for installation assistance | Less accessible with a steeper learning curve |
| Ideal for users with no or very less tech experience | Ideal for tech-savvy users |
4. Magento Vs WooCommerce: Site Performance
Performance is the core of any website as nobody wants to surf a time-wasting slow website. These days, users expect websites to be fast. When site pages take longer than expected to load, it negatively hampers the user experience (UX). This in turn becomes the reason for your user leaving your site quicker resulting in a substantial loss of your e-commerce business.
The site performance largely depends on the hosting provider along with the amount of files you are loading on your website. So when it comes to performance, it is tricky to decide which solution is the overall winner. Each online store, regardless of platform, will behave in a different manner depending on its size and functionality. Further, there are other critical factors to consider such as type of hosting, using a Content Delivery Network (CDN) or not, and whether images and files are optimized or not.
So with all being said we can comfortably say that this round is a tie as the performance of your online store will depend mostly on your hosting provider.
5. Security: WooCommerce Vs Magento
Data shows that more than 51% users would leave your website if it lacks the SSL certificate. Indeed, security forms the backbone of any online platform like e-commerce. This is because your personal information is stored within the website and you never want it to get vulnerable at any point. In WooCommerce vs. Magento debate the platform who offers more security features will undoubtedly win.
The job of an SSL (Secure Sockets Layer) is to safeguard the personal information from being stolen and PCI-DSS (Payment Card Industry Data Security Standards) allows you to process credit card payments in a legal manner. As both the platforms are self-hosted, the user is responsible for providing these security measures himself. However, from a security point of view Magento comes with some extra features of layers that WooCommerce lacks.
The latest version of Magento which is Magento 2 has two factor authentication and is PCI compliant. That's not all, in order to keep your website safe Magento releases security patches and regular software updates. It also offers a security scanner which helps in scanning your website from a security point of view in and out.
If Siteground your hosting provider, with dedicated hosting you would also be getting:
Server Monitoring
Free SSL certificate
Intrusion prevention system that helps in blocking malicious IPs trying to steal information.
The user needs to install the PCI-DSS and SSL certificate in WooCommerce making the platform less robust in terms of security. Therefore, the clear winner under this category is Magento as it comes with a number of advanced security features.
WooCommerce
Magento
SSL certificate must be obtained by a hosting provider (for example, Bluehost)
Extra layers of safety the comes with Siteground hosting like:

– Free SSL Certificate

– Intrusion blocker

– 24*7 server monitoring

Self-Hosted
Releases security patches regularly
A manual process is required to make it PCI-DSS compliant
Automatically PCI- compliant
No site security scanner
Offers site security scanner
6. Support
Both platforms are user-friendly but as a store owner you would be needing some basic assistance in terms of currency management, order management, or setting up payment options. The platform which offers better customer support in all these departments (including others) will win in this case.
When we talk about individual customer support, they both lack as neither Magento nor WooCommerce has its own support team that can be contacted in case of any trouble. However both these platforms are filled with unlimited support resources including the extensive documentation which we have discussed in this article.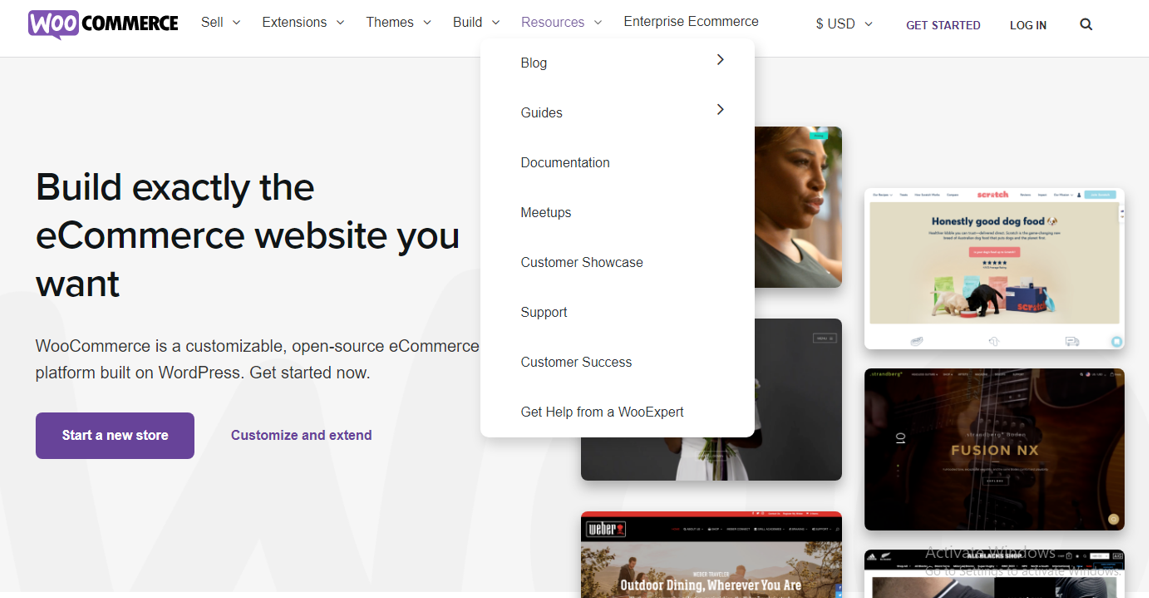 Magento has a large community support and its active community of users can be asked for help in case you get stuck. It is said that with its community help any issue can be solved without any hassle. WooCommerce on the other hand offers a wide library of guides and documents
WooCommerce gives you an option to submit a ticket for review which makes it more dominating under this parameter especially for small mid-sized businesses. You can avail direct customer support from WooCommerce in case you avail services from Bluehost which is its dedicated hosting provider. Similarly, for resolving any issue concerned with Magento, you can contact the support team of Sitefront.
With all being said, the clear winner in this case is WooCommerce. This is because neither Magento nor WooCommerce has official customer support, although the facility to submit a support ticket for WooCommerce is a good enough reason for making it the winner of this round.
| WooCommerce | Magento |
| --- | --- |
| –          Ticket Support | –          Magento's community support |
| –          Extensive Documentation and tons of tutorials | –          Extensive Documentation and tons of tutorials |
| –          Dedicated forums | –          Best practices and tips |
7. Marketing & SEO
Search Engine Optimization and Online Marketing are powerful tools that play a big role in maximizing traffic to your store and in turn increasing sales. Therefore another critical point to consider while choosing between Magento vs WooCommerce is the fact that which of them offers better Marketing and SEO options.
WooCommerce is built on a CMS that was dedicated for blogging. Hence, it is already enriched with a bunch of features and functionalities needed for publishing blogs and other content marketing related campaigns. You can also pair it with different SEO and marketing plugins such as Yoast SEO for better content optimization.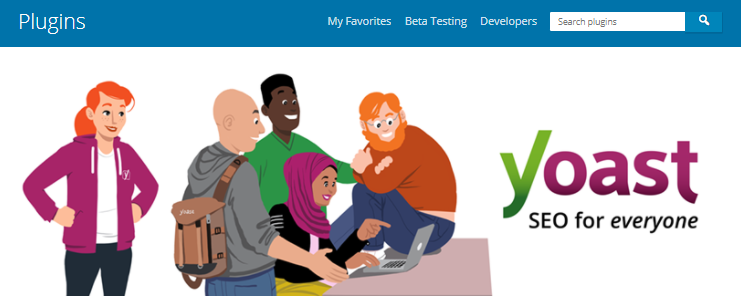 Talking about Magento, its default functionality doesn't have a built-in blogging mechanism. You would be needing an extension in order to integrate that. Although, there are plenty of add-ons like WooCommerce that you can make use of to optimize your site and integrate it with marketing tools like Google Analytics.
Magento does offer some great tools for marketing. However, you would only be getting it with the enterprise version and not the community version.
WooCommerce
Magento
Some unique sales features like:

1. One-click refund

2. Page-wise embedding of suggested products

3. Checkout customization option

Comes with inventory  management that includes:

1. Product comparisons

2. Customer logins

3. Wish lists

4. Gift card payments and more

Advanced SEO tools
Advanced SEO tools
A collection on paid add-ons available
Advanced analytics
Dedicated for blogging in the first place
Dedicated for e-commerce
Magento vs WooCommerce – Which One Is Better?
So, the question still remains the same and that is which one is better – Magento or WooCommerce? Well, this depends upon many factors like size of the business enterprise or the level of tech experience you have, etc. Magento vs WooCommerce are good or bad to some extent.
Your choice is the outcome of your present and future needs. Considering the future need of your ecommerce website is very critical if you want to avoid switching platforms in the future which could be a tiresome and expensive process.
You should be opting Magento in the following scenarios:
If your website is medium to large-sized
It has a massive product directory
Your business has B2B requirements
Requires customization in terms of design and functionality
You should be opting WooCommerce in the following scenarios:
If your e-commerce store or wordpress site has a large share of content
If you are not a tech-savvy and a beginner who lacks relevant coding skills
You have a limited budget to spend
Your website is small and requires limited features
Considering all the above points, we can say in general that Magento is a good choice for any eCommerce store. It makes managing a big ecommerce store or a B2B business store a way easier task. That's not all, with all those advanced features offered by Magento your store can grow into a large B2B or B2C ecommerce store in no time.
When it comes to WooCommerce, it is quite evident that it is more suitable for small and medium size websites. So if you have just started your venture and are looking forward to launching a robust E-Commerce store using WordPress can probably choose WooCommerce and get started. Later on if the size of your business grows and things become unmanageable then you can easily migrate to Magento by taking professional assistance.
Hire Dedicated eCommerce Development Company
Request A Free Quote
Conclusion
In the end let's agree that both these e-commerce giants are loaded with some of the most progressive and innovative features. The user base however differs to some extent. For some the choice is Magento while some go with WooCommerce. It all depends on the type of business and the scale of business operations.
All we can say is that one must go with WooCommerce if the size of the business is smaller and don't have much development experience. However, Magento san be a perfect choice if you are a techie and searching for a solution that is advanced and technologically driven.
FAQs
1. Is Magento the Same as WooCommerce?
The fact that they are the same is that both of them are eCommerce platforms, however the scale and functionality differs to some extent. Using WooCommerce is ideal where you want to start selling eCommerce apart from your existing business operations as an addition and need an easy to operate platform for hosting products and checkout.
On the other hand Magento is suitable for large size businesses with a variety of products and Adobe is the better option when it comes to hosting a larger e-commerce operation.
2. Why Choose Magento Over WooCommerce?
Magento is more robust in terms of safety and security for online stores than WooCommerce. Magento periodically releases Magento patches for keeping your online store / website with the most updated technology. These free security patches help in monitoring your website.
3. What is the Difference between Magento and WordPress?
The main difference between WordPress and Magento is that WordPress is a general-purpose CMS that emphasizes content while Magento is a premium CMS designed exclusively for e-commerce sites.
4. Why use Magento Store?
There are several reasons to use Magento. The fact that it is scalable, user-friendly, open-source and easy to manage makes it a favorite choice among the online business community.