Game developers require a platform that enables innovation and performance without requiring extra plugins or purchases. Although there are many best game engines for beginners that support several platforms that use artificial intelligence (AI), and create immersively augmented and virtual reality experiences. Also, it is expected that the Global Game Engine market will grow by 13.63% CAGR, reaching USD 5.96 Billion by 2027.
If you are looking for the best game engines then this blog is for you. The below list of engines leverages the most cutting-edge technologies, have the most active online communities for assistance, and provides the most essential tools and workflows to elevate your final product. Here you can find the list of best game development companies. But before diving into the list let's first understand what a game engine is.
Let's begin!!
What is a Game Engine?
Game Engine, also known as "game architecture" or "game framework," is a software development environment that optimizes and simplifies the development of video games. Game engines often feature a 2D or 3D graphics engine compatible with various import formats. These game engines simulate real-life activities, AI (artificial intelligence) that responds to player actions, sound motors for controlling sound effects, animation engines, and more.
Top 10 Most Popular Game Engines
| Game engines | Launching year | Top games | Price | Platforms |
| --- | --- | --- | --- | --- |
| UNITY | 2005 | Firewatch, Monument valley | Free. Paid plans start at $35 per month. | Windows 7+, macOS 10.12+, Linux |
| UNREAL ENGINE | 1998 | Bioshock, Batman | Free | Windows 7+, macOS 10.12+, Linux |
| GODOT | 2014 | Cruelty squad | Free | Windows 7+, macOS 10 |
| PHASER | 2013 | Bayou island | Free | Windows 7+, Linux |
| GAME MAKER STUDIO 2 | 2012 | Undertale, Katana zero | Free. Memberships start at $39 per month | Windows 7+, macOS 10.12+, Linux |
| ARMORY | 2020 | Armory 3d | Free | Windows 7+,  Linux |
| CRYENGINE | 2002 | Far cry, Crysis | Free. Memberships start at $50 per month | Windows 7+, macOS 10.12+, Linux |
| DEFOLD | 2002 | Bring me cakes, potato jam | Free | Windows 7+, macOS 10.12+, Linux |
| Amazon lumberyard | 2016 | Star citizen, New world | Free | Windows 7+, macOS 10.12+, Linux |
| Gamesalad | 2012 | 8 bit space | Free | Windows 7+, Linux |
Want to Launch Your Own Game?
Convert Your Game idea into Reality
Best Game Engines for Beginners
Now, we will discuss the most popular game engines.
1. Unity: Top Game Engine Overall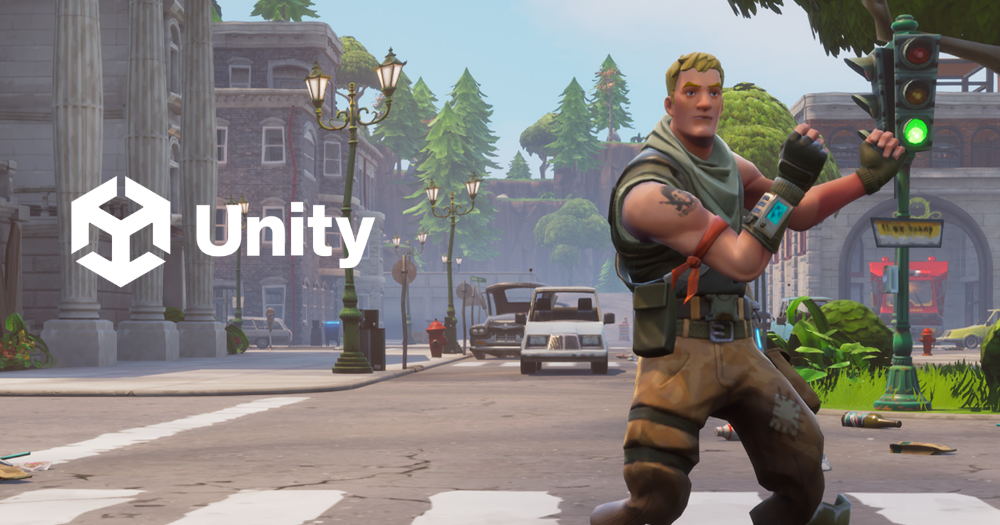 Game developers have relied on the Unity gaming engine since 2005. With continuous updates and new significant features added every year, such as Unity Reflect, the engine enjoys an unbelievable level of support. With many companies and developers creating convenient SDKs for the machine, it is not only a popular choice for 2D and 3D games but also virtual reality and augmented reality.
Advantages of unity game engine
For beginners with incomes under $100K, it's free
Suitable for 2D and 3D games
Support for the development of mobile games
SDKs for VR and AR are available
Free assets at the Asset Store
A few weaknesses of Unity
Professional licenses are expensive
Computers with better performance are required for higher-end tech demos
Changes to the UI
Examples of Unity-based games
Osiris: New Dawn
The hollow knight
Rick and Morty: Virtual Rick-ality
Genshin Impact
2. Unreal Engine: Best Game Engine for Beginners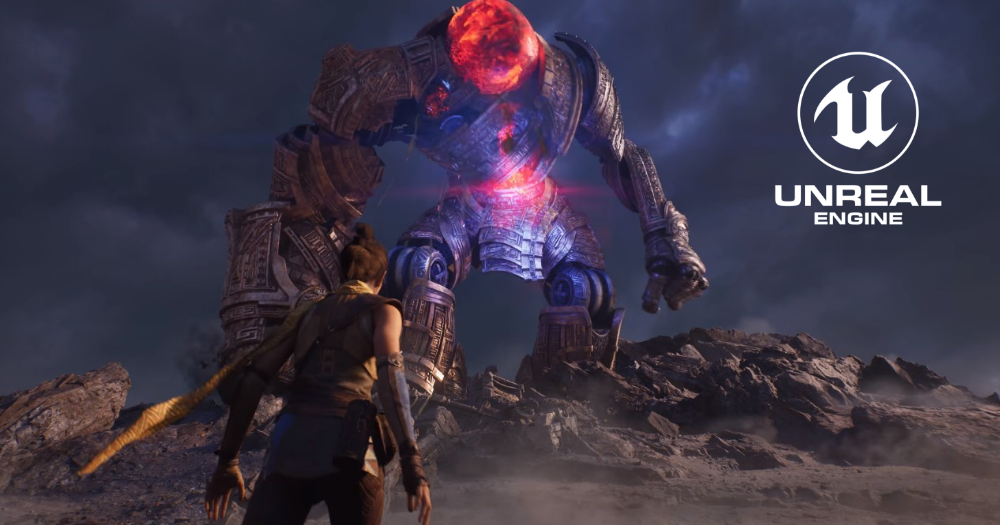 Today, many of the most popular triple-A games are powered by Unreal Engine, a powerful graphical engine featuring lighting, shaders, and more. The unreal engine handles several complicated tasks more efficiently due to its wide use in the game development sector. Also the community is constantly improving the unreal engine.
The visual blueprinting feature of the unreal engine allows even non-programmers to design games, and it's an all-around powerhouse that takes VR to new heights.
It has been reported that Unreal Engine is a better fit for large projects and projects that you plan to work on as a team. The program also requires a more powerful computer due to its heavy graphics requirement compared to other engines like Unity.
Unreal Engine is not necessarily the best engine for creating 2D games, even though it can make 3D games. Students worldwide have created some fantastic things with Unreal Engine features. You might be interested to know the difference between Unreal Engine vs. Unity 3D.
Advantages of unreal engine
Graphics enthusiasts will love it
The engine that performs better than others
VR's top pick
Non-programmers can use visual blueprints
Unrestricted assets are available on a large marketplace
Disdvantages of unreal engine
Simple, or solo projects are not recommended
Computers with high-performance graphics are required
Gameplay is better in 3D than in 2D
Examples of Unreal Engine
Soulcalibur VI
Gears 5
Dragon Quest XI
3. Godot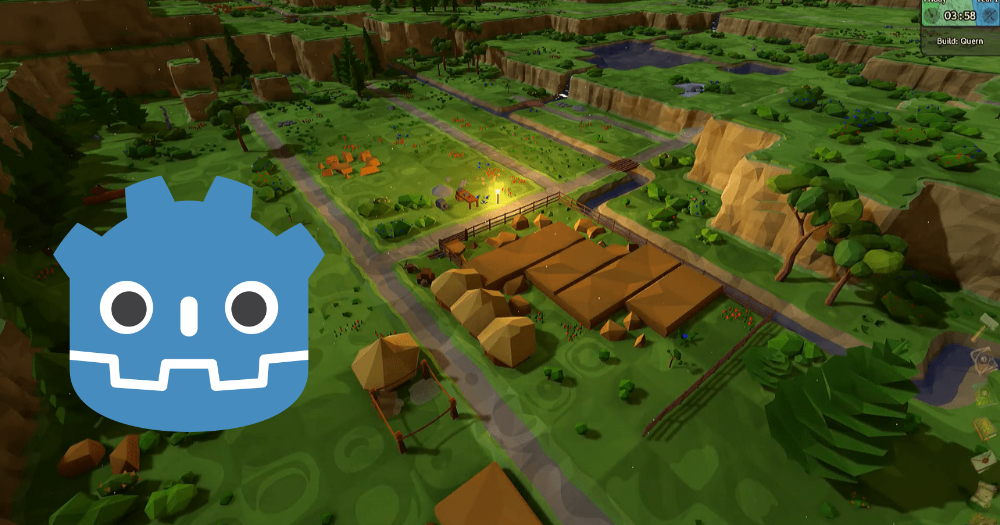 Despite Godot's game development existence since 2014, the engine has recently become increasingly popular. If you're looking for something less complex and open-source, You can use the Godot game engine and develop your games the way you like.
In addition to supporting both 2D and 3D graphics, the engine is well-suited for making any kind of game.
Furthermore, Godot game development takes a unique approach to representing specific game functions with its node and scene architecture, making it stand out from competitors and more user-friendly. You've got a real winner when you pair it with a video game development company.
The scripting language Godot uses is called GDScript, which has some weaknesses. Since the language was designed specifically for Godot game development, it is similar to Python (a favorite language for many developers). Still, experienced game developers may find it tedious to learn yet another language. As Godot is less known than a prominent engine like Unity or Unreal, fewer resources are available.
Hire Certified Game Developers
Request A Free Quote
1200+ Projects Delivered 12+ Industry Experience 450+ Clients Worldwide 200+ Certified & Expert Programmers
Advantages of Godot Game Engine
Games in 2D and 3D are supported
Open-source and free to use – even commercially
Community of passionate individuals
Developing games with a unique architecture
Disdvantages of Godot Game Engine
GDScript may not appeal to experienced game developers
Compared to other engines, it has fewer resources
Godot Games Examples
ProtoCorgi
Deep Sixed
Gun-Toting Cats
4. Phaser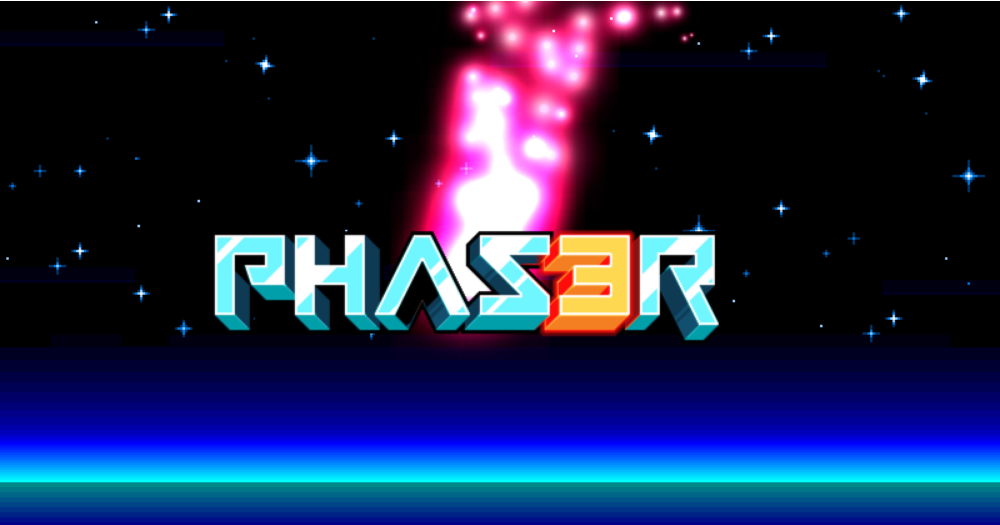 Phaser was launched initially in 2013, but the most recent version, Phaser 3, was released in 2018. Despite this, developers who want to develop mobile or browser-based games continue to find the framework extremely popular.
Phaser is primarily based on web development technologies and is a relatively stable framework even as new versions are released. Besides this, Phaser offers physics and all the other kinds of features you'd expect from an engine, so you can make any game with it, including MMORPGs.
It's important to note that Phaser game development relies on 2D graphics, so you may be unable to make a 3D game with it. While phaser's framework is cross-platform, some limitations persist that cannot be found in more powerful, stand-alone engines.
Advantages Of Phaser Game Engine
Playable in browsers and on mobile devices
The system is highly stable
With web technologies, game development can be easily expanded
Disdvantages
Specially designed for 2D games
Engines with fewer capabilities
Phaser Game Examples
Magikmon
Gems 'n Ropes
Pickem's Tiny Adventure
5. GameMaker Studio 2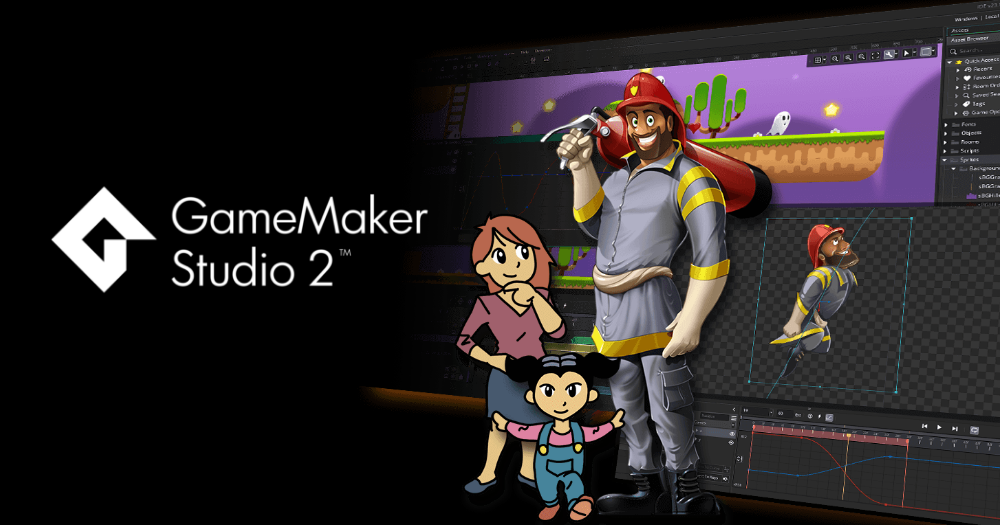 The popular GameMaker Studio game engine created in 2017 is the newest version of a product that has existed since 1999 under many names and iterations. Games developed using the GameMaker game engine are supported on a wide range of platforms, including Nintendo Switch.
In addition to a visual editor, GameMaker Language can be used to program custom behaviors that go beyond which is available with visual programming. As an easy-to-use game engine, everyone can easily develop games with it.
As a proprietary game engine and framework, GameMaker Studio 2 is not ideal for those looking for a budget-friendly solution. Aside from that, it is also geared explicitly towards other engines like Phasers. The game engine developed does have some limitations in terms of 3D capabilities, but it cannot compare to the visual editor of Unity, Unreal, or Godot gaming engines. You might be interested to find list of best gaming name generator.
Advantages GameMaker Studio 2
Numerous platforms are supported
Programming is easy with drag-and-drop
Easy to use for beginners
A few weaknesses
Designed primarily for 2D games
Obtains for a price
Gamemaker Studio 2 Game Example
Hyper Light Drifter
UNDERTALE
Forager
6. Armory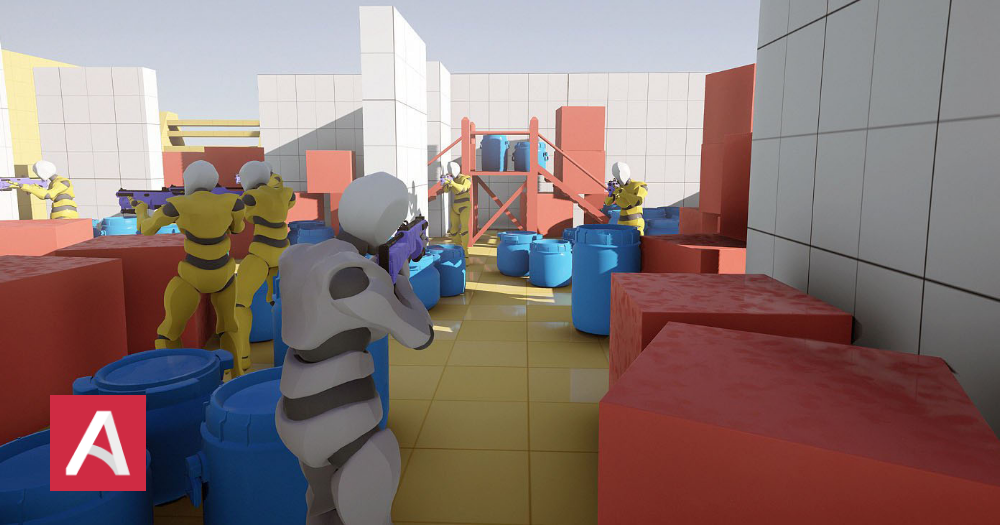 Blender game engine, an open-source 3D animation software, integrates seamlessly with open-source game engines.
With Armory, developers no longer have to bounce between programs to develop games since Blender is a popular choice among independent developers. An introductory twin-stick game and a demo of a third-person character are available.
Armory is best learned by familiarizing yourself with Blender and its extensive toolset. Armory is an excellent open-source game engine if you want a big name in the field. It's also a good idea to learn Blender if you haven't already!
Advantages Of Armory Game Engine
Open source
Flexible
Logic Nodes
Relatively easy to code
Super Easy Development Setup
A few weaknesses
Work-in-progress: Armory is very much under development and in need of stability.
Unpredictability
Examples of armory developed games
7. CryEngine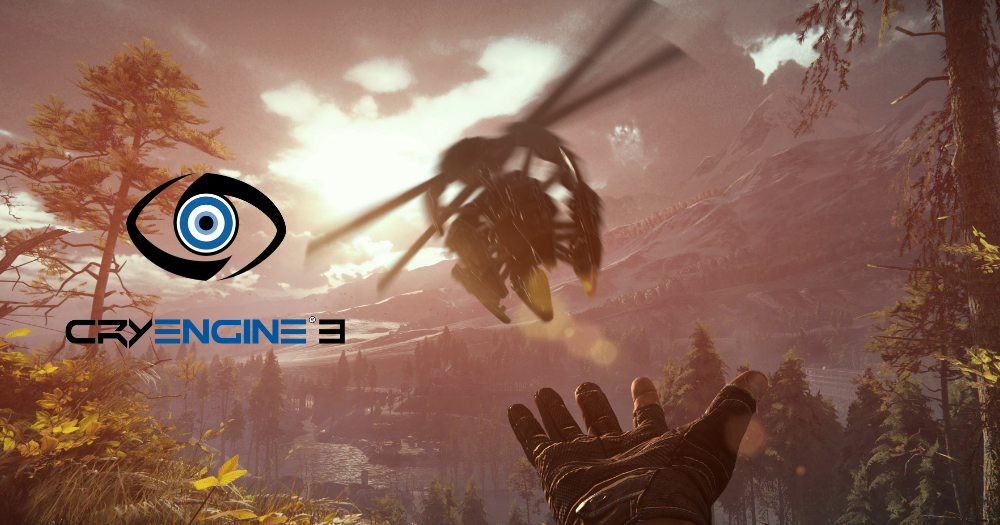 Cryengine is a powerful 3D game engine that delivers state-of-the-art graphics to consoles and PCs. Developers looking to create photorealistic or next-generation games on a platform like Steam will find the CryEngine appealing due to its VR support and advanced visual effects.
A general goal of this game engine is to provide AAA quality content with highly realistic and detailed characters. With the CryEngine game engine, game development is more accessible than Unity or Unreal 4. When it comes to high-level game development, this is a game engine you shouldn't miss.
Level editing can be done efficiently even with a semi-novice skill set using CryEngine's level editor. Once you understand the engine, you can develop a complete working game. Unlike most game engines, CryEngine is less preferable for beginners for being difficult to use and learn. To understand how a game engine works, total beginners should probably start somewhere else.
Advantages Of CryEngine Game Engine
The default features of CryEngine are extensive
High-fidelity visuals are possible with CryEngine
A fast iteration process is possible with CryEngine
Environments rich in vegetation and open-world are handled well by CryEngine
Learning CryEngine is easy
A few weaknesses
Some of its competitors have a larger scale than CryEngine
CryEngine developers are hard to find
For fast-paced or complex RPGs, CryEngine is not recommended
Examples of CryEngine games
8. Defold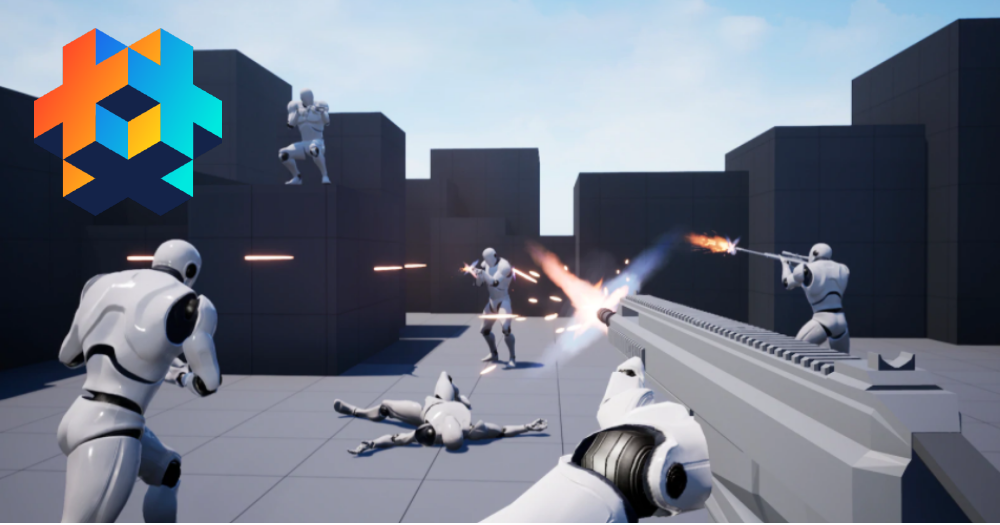 Interested in 2D best free game engines? All the development tools you need are there in Defold. However, Web and mobile game developers can use it to create games. This claim is supported by its built-in team management and version control capabilities. Moreover, It offers a streamlined solution with tools specifically designed for 2D gaming.
The Defold video game engine uses the Lua programming language to script behaviors. To provide lightweight & free making of mobile games, it's also free game engines and open source.
Advantages Of Defold
Easy to learn
A good community
Hot Reload
Free
A few weaknesses
You need to log in with a google account.
Examples of games
Bring me cakes
potato jam
9. Amazon Lumberyard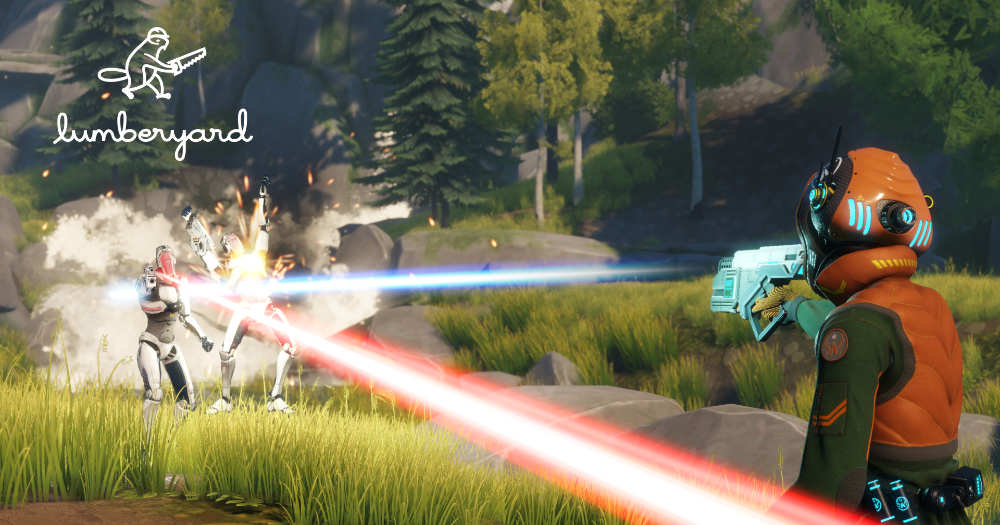 Amazon Lumberyard provides this video game engine. This free, cross-platform game engine lets you create high-quality games. So, save them to AWS Cloud, and engage fans via Twitch. Fan communities and dimension games are mainly built with this.
VR preview mode is supported, as is visual scripting, and Adobe Photoshop integration is provided. You can spend less time building game engines and managing servers and more time creating great gameplay with Lumberyard's right game engine.
Lumberyard, the right game engine, features a full-featured editor, native code performance, and stunning visuals, all of which are important for professional developers. In addition to network connectivity, cinematics, the Script Canvas editor, the Animation Editor, audio tools, and more, it includes hundreds more ready-to-use features.
Advantages Of Amazon Lumberyard Game Engine
For beginners, lumberyard is suitable for making artistic games."
Overall, a positive experience with this excellent tool.
You can certainly check it out if you're interested in making your own game from scratch.
A few weaknesses
The lack of trained developers makes it difficult to get started."
Downloading error prevented first-time use.
A bit of a learning curve if you don't know what you're doing."
Examples Of Amazon Lumberyard
10. GameSalad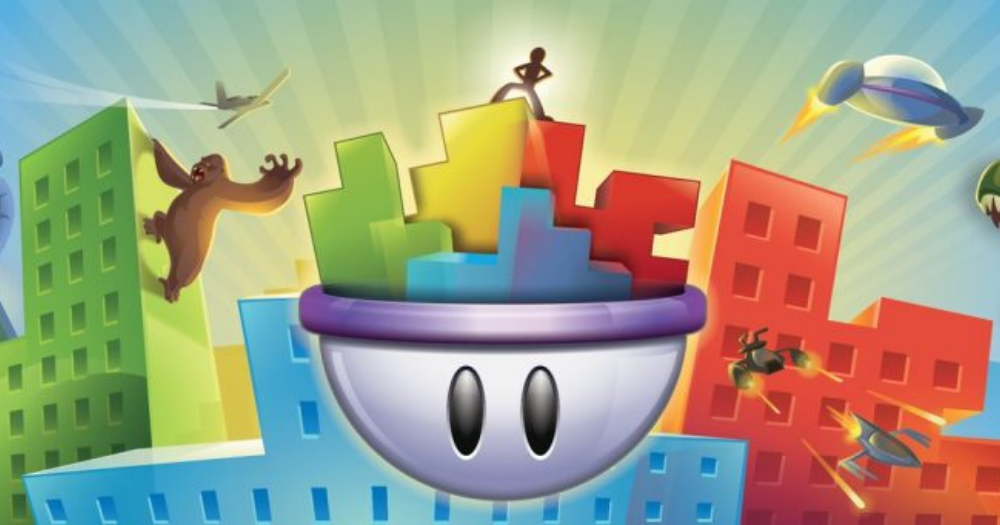 For those new to game design and looking for a simple learning method, the GameSalad video game engine is well worth a look. This engine is used as a teaching method for teaching the development of games. With the GameSalad engine, you can easily create and publish a game.
Even absolute beginners can create games easily using the drag-and-drop scripting feature. Making games here does not require prior coding knowledge (although coding is always handy!). In a K-12 education system, the GameSalad game engine is used to teach programming skills because the program makes learning enjoyable.
Although all these advancements have their benefits, some drawbacks such as a lack of detail doesnt help your game stand out. Despite this, there are still some fun games you can develop with it. The GameSalad virtual reality game creation platform lets you export a game that is playable on PC, mobile, web, and a few other platforms. This is a free game engine.
Advantages Of Amazon Lumberyard Game Engine
Allows kids to design their games
Excellent online support
A few weaknesses
Full features (including publishing student-created apps) require a pricey subscription fee.
Examples
What Makes Game Engines So Crucial in the Present-day World?
In the early days of video games, developers used a rendering engine specifically designed for one type of game genre. As time passed, proprietary, in-house video game engines evolved into commercially available machines. Using commercially grown game engines simplifies and speeds up the development process for developers in high demand. To optimize performance and the overall gaming experience, Arm works with many of the world's leading gaming companies. For immersive and interactive mobile gaming, Arm Mali GPUs are often selected by gaming partners. Continue reading to learn about the advantages of using a game engine.
Want to Launch Your Own Game?
Request A Free Quote
1200+ Projects Delivered 12+ Industry Experience 450+ Clients Worldwide 200+ Certified & Expert Programmers
Advantages of Game Engines for Game Development
The open-source game engine these days come with lots of benefits; some of them are explained below:-
1. Recycling of codes
A significant amount of time can be spent by developers developing the underlying code for graphics presentations, such as animated scenarios or computer-generated images. Most of the code for game engines already exists. Developers can reuse the existing code by making the necessary modifications or additions. As a result, the product can reach the market more quickly, save money, and be more cost-effective.
2. Lighting and rendering in real-time
Game developers have made significant technological advances in lighting. With frame-by-frame lighting, rendering farms are no longer necessary. Unlike older technologies that took several minutes or even hours to render, real-time rendering requires milliseconds.
3. 3D-capable
Despite extensive programming requirements, game developers have significantly progressed in developing realistic 3-D graphics. In addition to 2-D and 3-D graphics, game engines facilitate the creation of accurate, authentic images of 3-D objects.
4. AI (artificial intelligence)
Artificial intelligence has played a significant role in game engines. Players have near-complete control over multiple characters, plot lines, and backgrounds in games with complex plots.
How to Choose Right Game Engine for Beginners?
Choosing the right game engine is a crucial first step in any game development project. There are many popular game engines available, including Unity, Unreal Engine, and Godot, so it can be hard to decide which one is best for your specific needs. Here are some tips to help you find the perfect game engine for your project.
First, identify your goals and objectives for the game you're planning to develop. Are you making a 2D or 3D game? Is it a console game or a mobile game? What type of graphics do you want to use? Knowing this information will help narrow down the choices so that you can focus on the best game engines for your project.
Second, consider your budget and the time you have available to learn a new game engine. Some game engines are more expensive than others, so make sure you understand all of the costs associated with each engine before making a final decision. Additionally, some game engines may be more complex than others, so think about how much time you can devote to learning a new game engine.
Third, read reviews and ask experts for their advice on what they consider the best game engines for beginners. It can be helpful to hear from experienced developers who have used various game engines in the past so that you can get a better understanding of which one is most suitable for your project. Also, don't be afraid to try out a few different game engines before making your decision.
Finally, remember that the best game engine for one person may not necessarily be the right choice for you. Consider all of the factors discussed above and take some time to explore each option before committing to any one engine. For those just starting out, there are game engines designed specifically for beginners, such as RPG Maker.
Modernization of Business Applications Using Game Engines
Game engines can be used to develop various business tools. There are several potential uses of this technology, although more are being discovered regularly:
1. The prototyping process
Prototyping and digital design work together to speed up the design process. In this way, customers can make better decisions early in the process by seeing representations of their products. It is easier to make changes quickly, and collaboration is enhanced.
2. Showrooms online
3-D showrooms can be powered by the best game engines for android. From the comfort of their homes or offices, customers can browse all options, configurations, and variations. The shopping process for a new car can be simplified by choosing a basic model, viewing all paint colors available, changing tires, or taking a virtual test drive.
3. Designing your home
Builders could start by offering basic features and letting customers adjust the size or move rooms on the website. The new software allows users to see their new home from every angle, including an overhead view and a cutaway. Adding or deleting windows, moving the staircase, or altering the roofline is easy for customers.
4. The interactive learning process
Interactive learning experiences can be created using free game engines, such as building life-sized triceratops in a museum. Visitors can customize their experiences through interactive displays, such as adding or muting sound, choosing the "exhibits" they want to see, and reading more detailed information about the exhibit.
5. Training in medicine
A game engine-based app offers students studying medicine or dentistry a realistic view of the human body. In addition to learning with the models, students can practice their skills on the models in a safe environment.
6. The decision-making process
Game engines can be used to power interactive applications that help consumers make buying decisions. An app has been developed to assist shoppers in choosing the suitable television for their homes. To install a television, shoppers download an app and print a "target" that they place at the site. They use their mobile device to view different models to see how each television would look in their home.
To Conclude on Free Gaming Engines
Clearly, the beginner game engine market is intensely competitive, with new competitors constantly emerging. Many platforms claim that you can easily create the following App Store hit by offering ready-made solutions in the world of mobile apps.
NineHertz experts can assist you with your game development needs if you are serious about it. Unity and Unreal appear to be the two major champions, and indie and AAA developers increasingly rely on them. It may take some time to get used to these products, but once you do, you will feel like anything is possible when making your next game.
FAQ's
1. Which is the best game engine to create games?
Unity engine is the best video game engine. The Unity game engine has been voted the best video game engine for both traditional and casual games by Game Developer Magazine readers. Unity Technology's best video game engine provides the Unity development platform for awesome games and interactive 3D on the web, iOS, Android, consoles, and beyond.
2. How easy is it to learn game development with Unreal?
Beginners can quickly learn game development with an Unreal game engine, a cross-platform game engine. A game can be created without writing a single line of code with Blueprints Visual Scripting! Prototyping is quick and easy with an easy-to-use interface of unreal.
3. Is the Unity game engine best for beginners?
The Unity game engine is not only suitable for beginners, but it also handles all the added complexities of 3D. Unity is an excellent place to start if you want to learn to program and just want to get things done.
4. Why should I use a cross-platform game engine?
Programming-free creation
Saves time like epic games
A realistic graphics module is built-in
Framework and platform integration support
5. Which features do you think a game engine should have?
Development of 2D and 3D games
Platforms (OS) should be supported
By dragging and dropping.
Additionally, it should allow the game to be developed without coding
A multi-player environment.