The mobile gaming industry is booming right now, and so does the demand for mobile game engines and development platforms. According to a recent study, the mobile game industry was valued at $119 billion in 2021 which is further expected to reach $338 billion by 2030. The increasing demand for mobile games has created a surge in finding the right engine to develop a bug-free game.
Unity, Unreal Engine, CryEngine, and Marmalade are a few of the most popular mobile game development platforms available to create and publish games. Anyhow, the list of best mobile game engines has a lot more names that we are going to cover below in our article, along with all the features and pricing. Here you can find a list of the best mobile games in the world.
Need Help with Game Development?
Convert Your Game idea into Reality
20 Best Mobile Game Engines
Game Engine
Supported Platforms
Pricing
Unity
Android, Windows phone, Fire OS, Tizen OS, iOS
Free for students

Plus Edition – $40/Month

Pro Edition – $150/Month

Enterprise Edition – $200/Month

Unreal Engine
Windows, PS4, Xbox 1, AR, VR, HTML 5, Steam OS, Android, Max OS X, Linux, iOS
Free

5% royalty is revenue exceeds $10,00,000

Starling
Apple TV, Android, Browsers, iOS
100% Free
AppGameKit
Windows, Android, HTML5, Linux, Mac, iOS
Classic Pack – $49.99

Classic Unlimited Pack – $95.96

Twin Pack – $149.78

Classic Bumper Pack – $99.99

Phaser
HTML5, Native Apps, Android, iOS
100% Free
Godot
BSD, MacOS, Windows, Android, UWP, Linux, iOS
100% Free
Marmalade
Android, PC, Smart TV, Windows phone, Mac, Blackberry OS, iOS
100% Free
Defold
Nintendo Switch, Linux, Facebook, Windows, Steam, Android, HTML5, MacOS,iOS
100% Free
Amazon Lumberyard
MacOS, Linux, PS4, Xbox 1, Windows, Android, iOS
100% Free
MonoGame
Xbox 360, Max OS X, PS4, Windows phone, Linux, Windows 8/10, Xbox 1, Android, PlayStation Vita, iOS
100% Free
Haxe
Xbox 360, PS4, Mac OS X, Linux, Windows phone, Windows 8/10, Xbox 1, PlayStation Vita

Android, iOS

100% Free
CryEngine
PS4, HTC Vive, Oculus Rift, Linux, Xbox One, PSVR, OSVR, Windows
Free

5% royalty on the project shipment

Gideros
Android, Windows, Max OSX, Windows Phone, Windows RT
100% Free
Game Maker
PS Vita, Windows Phone, Tizen

, Android, Amazon Fire, iOS

Indie Edition – $8.19/Month

Creator Edition – $4.25/Month

Enterprise Edition – $67.99/Month

Construct 3
Steam, Facebook, Itch.io, Windows, Newgrounds, Mac, Linux, Android, iOS
Individual Edition – $5.19/Month

Education – $5.19/Month

Start-up Edition – $61.99/Month

Business Edition – $406.79/Month

Solar2D
MacOS, Windows, HTML5, Linux, Android, Android TV, tvOS, iOS
100% Free
Titanium
MacOS, Windows, Linux, Android, iOS
Free

Pro Version – $199/Month

Build Box
Windows, Mac OS, Android, Linux, iOS
Free

Plus Edition – $8/Month

Pro Edition – $19/Month

Stencyl
Android, Windows, Linux, Mac, HTML5, iOS
Indie Developer – $99/Year

Studio Agency – $199/Year

Clickteam
HTML5, Xbox, Windows phone, Android, iOS
Developer Edition – $99.99
Now, we will discuss mobile game engines in detail.
Top 10 Mobile Game Engines
1. Unity: Best Mobile Game Engine Overall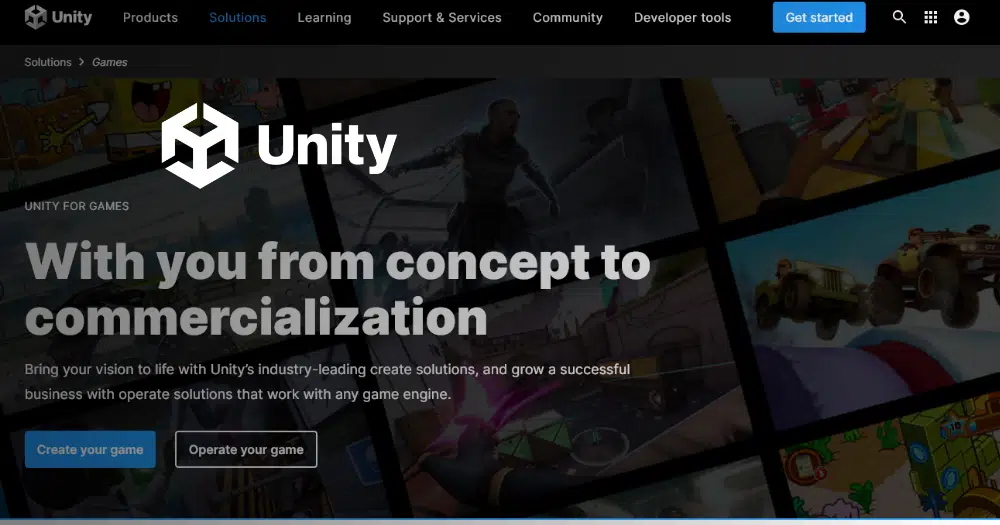 The first and foremost game engine in our list, with the most popularity among both beginner and advanced mobile game development services, is Unity. It is a cross-platform tool that helps developers save a lot of time developing games individually for each platform. The developers can also build a game in 3D using this one of the best game engines and give it a realistic touch.
Advantages of Unity
Ultra-Fast
Excellent visual and audio effects availability.
Offers support to over 27 platforms
Visual Editor
Games developed on Unity can effortlessly be shared on the web, PC, and mobiles.
Easy tweaking and debugging
Games Developed in Unity
Call of Duty: Mobile
Pokemon Go
Lara Croft Go
Monument Valley
Subway Surfer
Want to Launch Your Own Game?
Request A Free Quote
2. Unreal Engine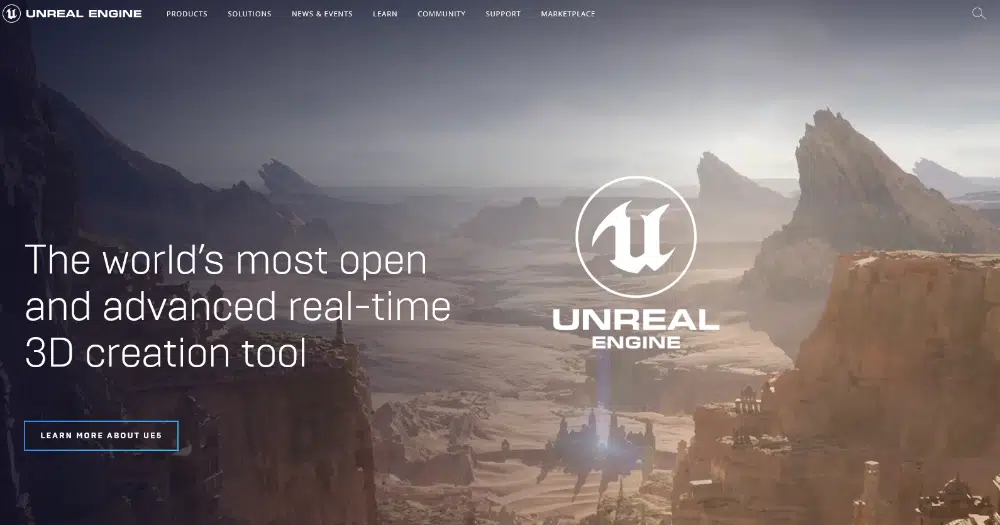 This game engine is quite famous amongst beginner developers as it offers a simplified interface and features. All the essential changes can be made in the game without any need to change the source code using the best engines for mobile games. Even testing the game is a lot easier on Unreal Engine.
Advantages of Unreal Engine
Open-source Engine
Pre-made assets can be utilized to create a realistic appearance in the game
Cross-platform game engine
Wide variety of functionalities and tools
Quick and easy optimization of the game
Games Developed in Unreal Engine
Mortal Kombat
Fortnite
Gears of War
Injustice 2
Unreal Tournament
3. Titanium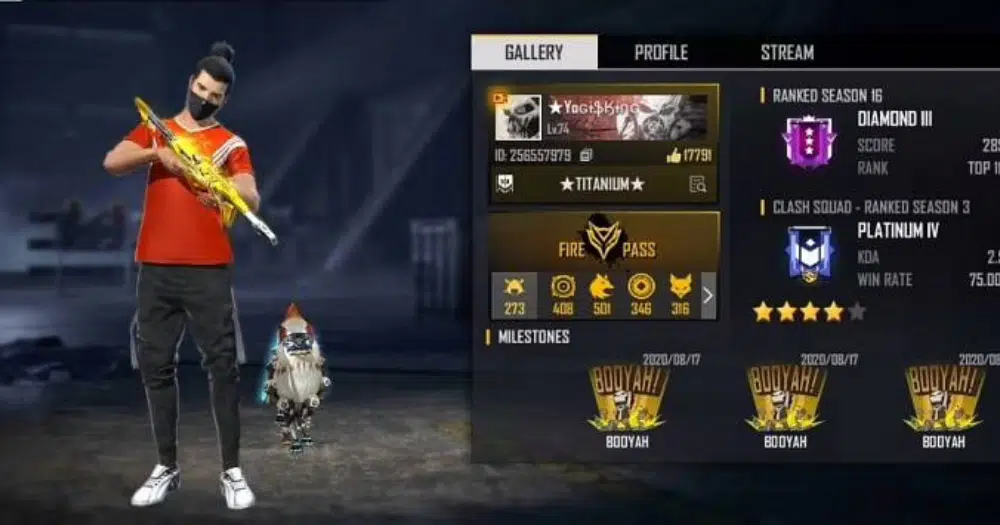 This is one of the top game engines for mobile. Games can be easily developed with this using javascript. Reportedly, a lot of unique and amazing games have been built on Titanium like the crash triology. Developers also get the support of API Builder, which is an overpowered combination of scalable cloud service and a robust framework to run the applications.
Advantages of Titanium
Codes can be developed in a couple of lines, speeding up the game development process.
Familiar to most game developers as Javascript is a primary programing language
Generous community with over 2,00,000+ developers looking out to help each other.
Open market to share, buy, and sell modules
Games Developed in Titanium
Prototype 1
Prototype 2
Crash Trilogy
4. Starling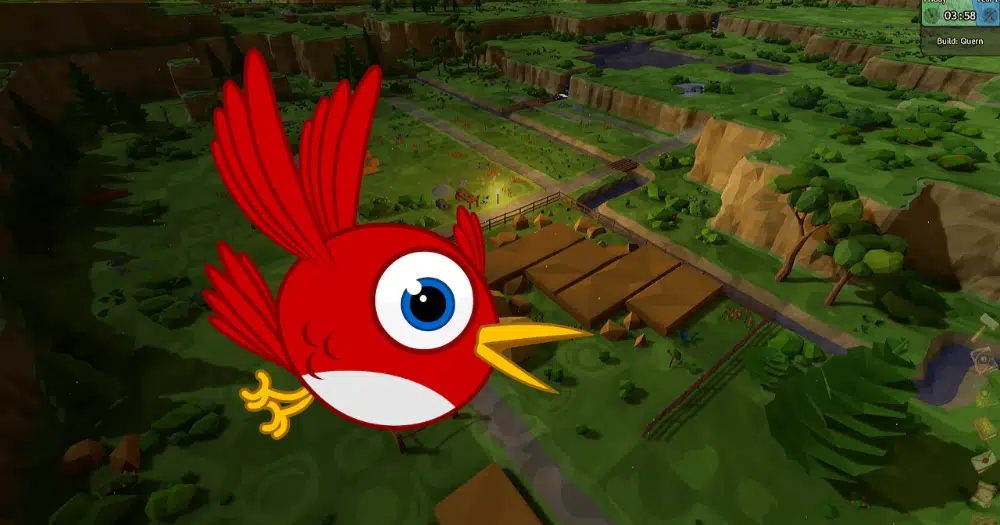 It is a free-to-use game engine and development platform with open-source code and a cross-platform framework. All the games developed using Starling are built on Adobe's AIR technology, giving them an edge over the others. Furthermore, it also offers Adobe AIR/Flash technology for creating games architecture which goes hand in hand with GPU. Mobile game developers can also create accelerated hardware games using the ActionScript 3 technology offered exclusively by this game engine.
Advantages of Starling
Multiple screens friendly
Simple interface and lightweight
Open-Source game engine(making source codes easy to study and identify)
Extended Framework
Completely Free
Games Developed in Starling
Angry Birds
Tiny Swipers
Gamage
Drive Off
Stellar War
5. AppGameKit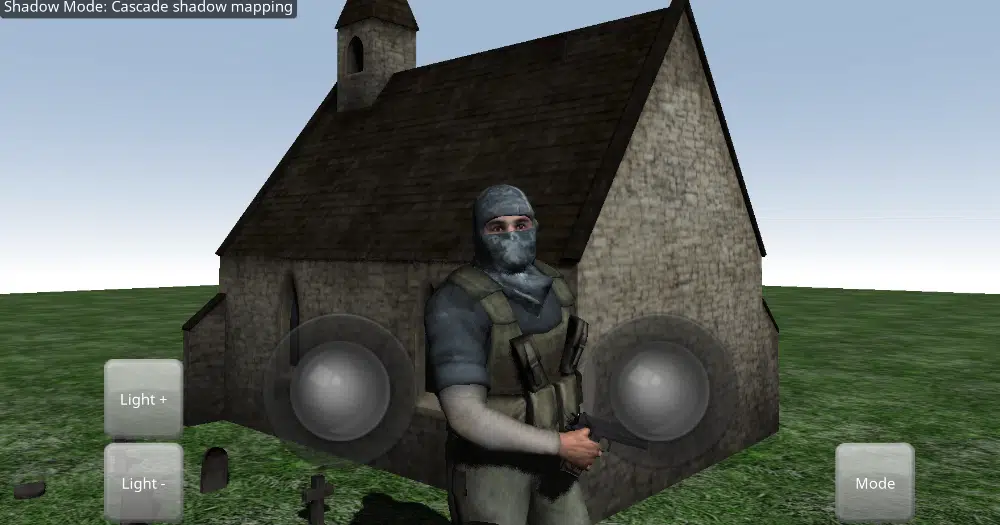 It is stated to be a perfect fit for every game developer despite their experience. This mobile game development software has a user-friendly interface that uses C++ similar language for coding. Like the top game development platform, it also offers cross-platform games, meaning that a game created on this engine can be played on multiple platforms like android, windows, HTML, etc.
Advantages in AppGameKit
It uses a similar C++ language for coding, making it easy for a developer to build the game.
Easy testing of the games
Numerous tools to help increase the productivity of the developers
Games Developed in AppGameKit
Skrobol
Towerbots
Galaforce Worlds
Echoes III
Driving Theory Test Kit
Convert Your Game Idea into Reality
Request A Free Quote
6. Build Box
The world's first
3D codeless game engine
to develop. With the help of
Build Box
you can create 3D as well as 2D games even if you are not a professional game developer. There is no coding, programming, or software design experience required. All the tools you need to complete your game are inside the software. Even the changes made in the game can be seen in real-time using its engine.
Build Box Advantages
Access to over 20K game assets, including animations and sound effects.
3D games can be developed without coding
Implementing ads is just a few clicks away
Drag and Drop feature
Games Developed in Build Box
Color Switch
One Wheel
Balance Stuff
Ball Jump
Nine Fighter
7. Phaser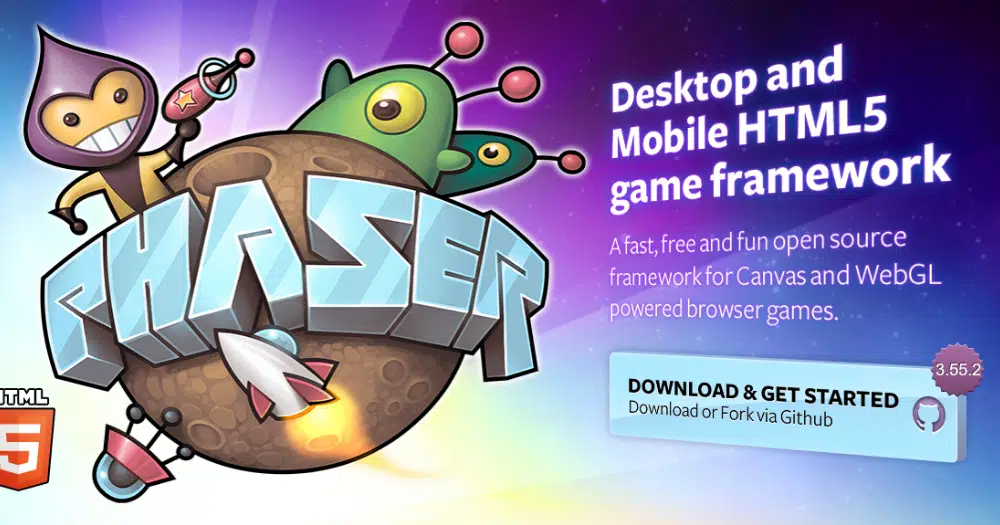 Phaser is one of the most reputed game engines for making HTML5 games for desktop and mobile web browsers, supporting Canvas and WebGL rendering. It is a free framework that allows you to render your game across different platforms. Developers can also use plug-ins for the best possible results.
Advantages of Phaser
Automatically selects between OpenGL and canvas depending upon the gamers browser.
Simple Interface
Numerous Demo availability
A vast range of practical tools for game development
Games Developed in Phaser
Try Harder
Fishing.io
Eraser
Idle Zoo
Pet Pop Party
8. Construct 3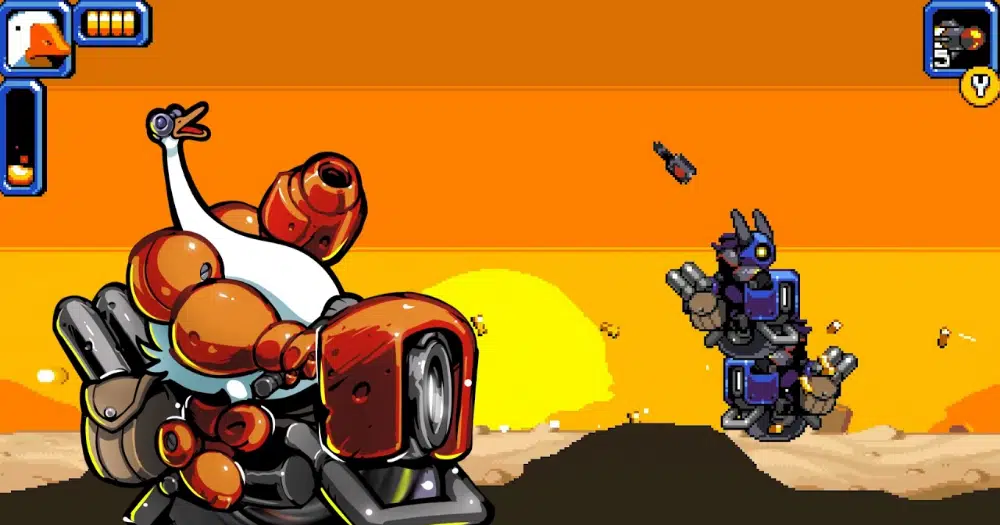 This game engine is highly recommended to mobile game developers who have just stepped into their careers. Classroom teachers also use this software while teaching the basics of game development. It is perfect for those who want to develop games but don't know the programming language. Its concept of using a virtual script makes it different from others.
Construct 3 Advantages
Excellent for 2D Game development
Flexible and easy to use
Entirely built on a prototyping tool
Non-programmers can also develop the game using this platform
Games Developed in Construct 3
Ultra Pixel Survive
Pixel Bear Adventure
Slender Multiplayer
Red Tie Runner
Dreams and Reality
9. Godot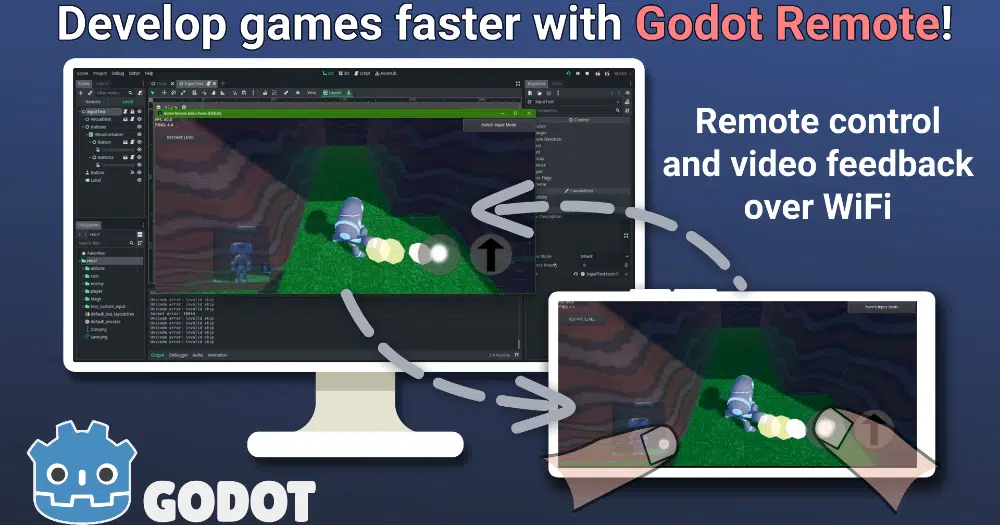 It is one of the highly-recommended game engines used for developing a game from scratch. It is also an MIT License certified game development platform. The Godot runs smoothly on multiple operating systems like windows, Mac OS, Linux, etc. While developing a game on Godot, all the essential files like graphics, scripts, and assets are saved in the computer instead of the database.
Godot Advantages
Access to the language binding
Support of multiple languages
Completely free to use
Have its own IDE
Lightweight
Easy game testing
100% Free to use
Games Developed in Godot
Carol Reed Mysteries
Spooky Ghosts Dot Com
Kingdoms of the Dump
Hardcoded
The Interactive Adventure of Dog Mendonca & Pizzaboy
10. Amazon Lumberyard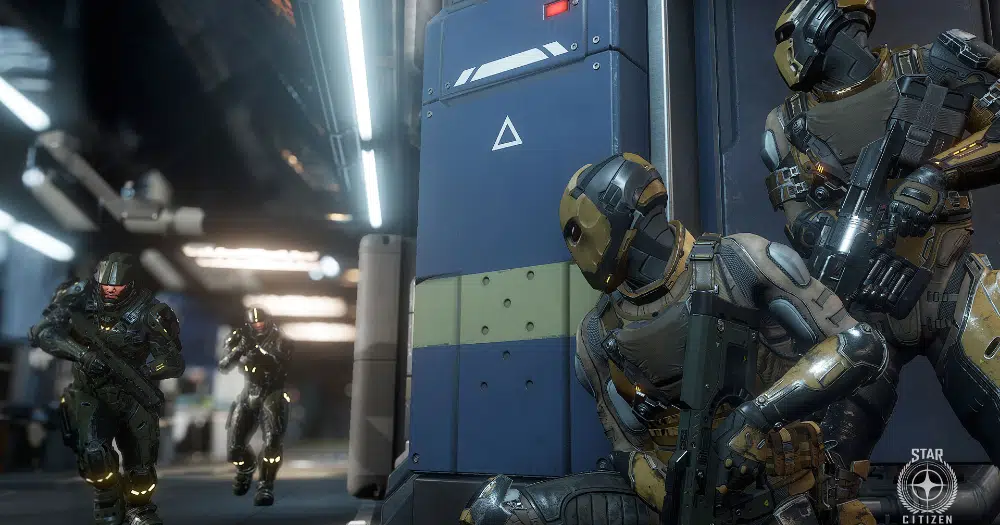 Another prominent platform for game development is Amazon Lumberyard. All types of games can be developed on this platform for free. It being a cross-platform tool, same games can be created for multiple platforms with ease. Twitch integration can also be accessible in this platform, which helps the developers to create exciting visuals.
Amazon Lumberyard Advantages
Huge tool library to help create games
Audiokinetic's feature-rich sound engine
AWS cloud offers seamless integration
Twitch API
No licensing fees or royalties
Games Developed in Amazon Lumberyard
New World
The Grand Tour
The DRG Initiative
Star Citizen
Squadron 42
10 More Mobile Game Development Engines
11. Solar2D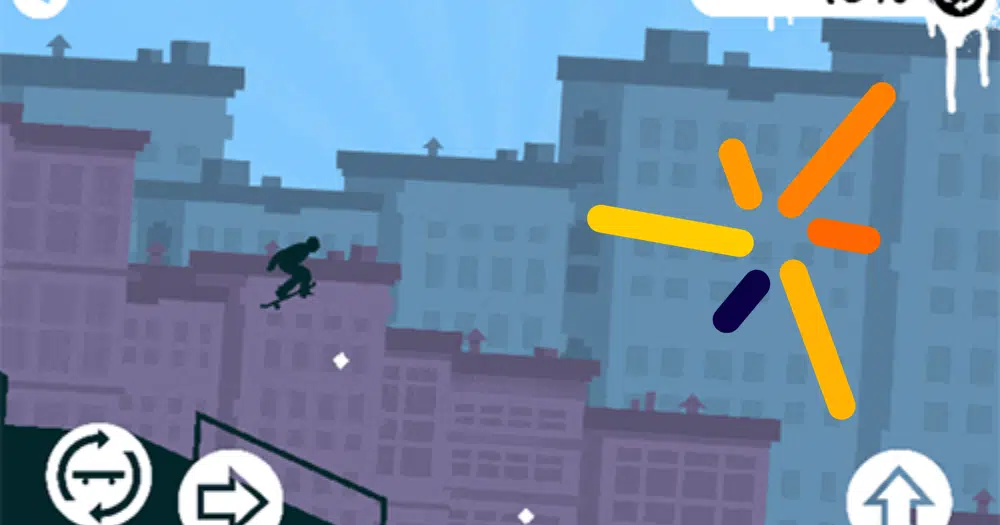 It is highly admired by game developers as it provides a vast range of plugins. Apart from these plugins, the developers also have access to third-party stores like the Solar2D marketplace. The platforms have been built to make iterating simpler and improvise the experience of non-programmers on this platform. The source code of the game engine is open and licensed by MIT.
Solar2D Advantages
Variety of plugins
Own Solar2D marketplace
Simplified design and iterating for non-programmers
MIT Licensed
Games Developed in Solar2D
Designer City
Fun Run 2
Gunman Taco Truck
The Lost City
Zip Zap
12. Stencyl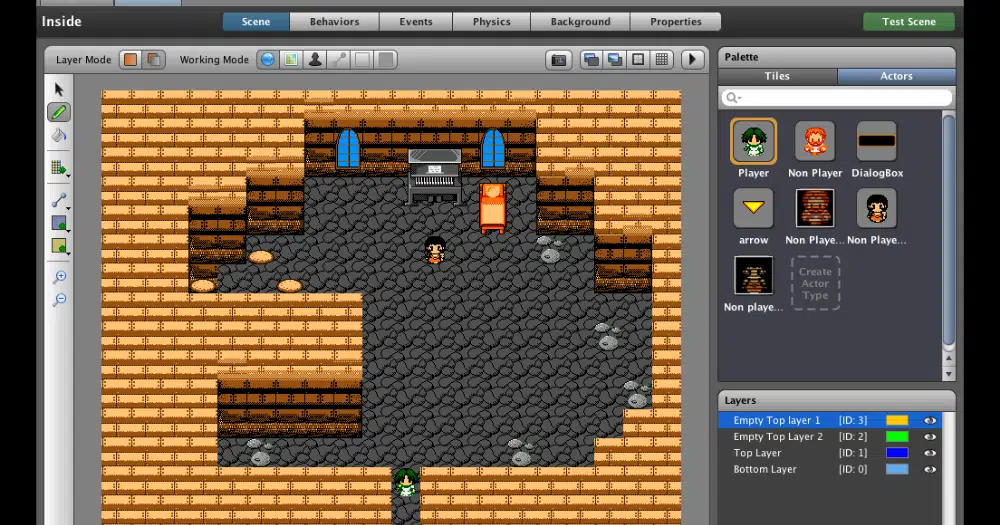 This software is available for free and lets the developers create an entertaining 2D game efficiently for mobiles, computers, etc. The game engine has a significant following among developers as it has numerous tools to speed the development of applications. Drag and drop feature is available to simplify the game development journey. Anyhow, the developer can write codes for the game if they want to.
Stencyl Advantages
No watermarks
Third-party plugins
Tons of tools to help boost game development
Help reach a vast audience via steam
Games Developed in Stencyl
Mibibli's Quest
Big Battles
Wax O Ware
Minigolf Pro
Lakeview Cabin
13. Clickteam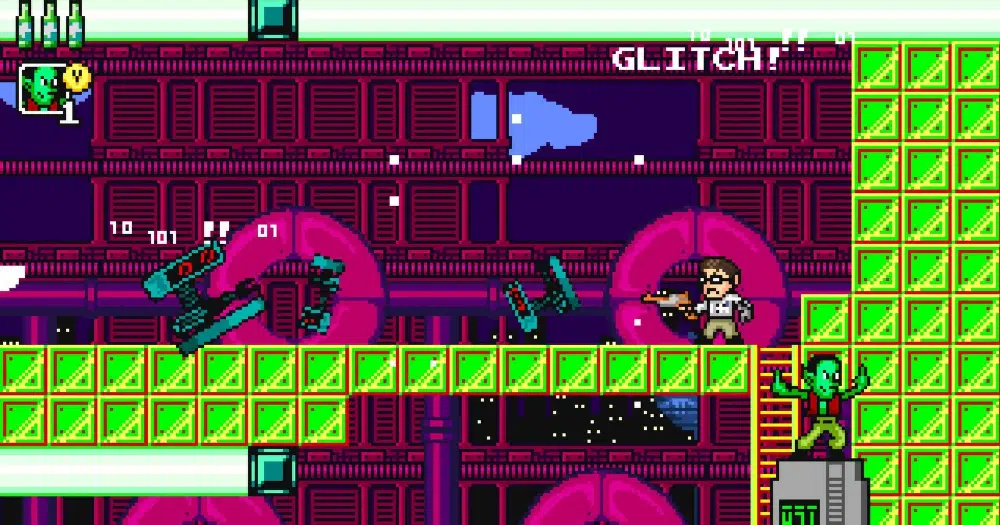 It is considered to be best for developing event-based games. All the necessary features and unique mobile game ideas for developing the game is available here. The best part is that it is not necessary to have programming language knowledge to work on Clickteam. The developers have the choice to utilize amongst various options to develop the game as quickly as possible.
Advantages
Relevant tutorials are available for a better understanding of the platform.
Prototyping is efficient and fast.
Clickteam community will always be available to help in the development.
Games Developed
Freedom Planet
Mario Forever
I wanna Be The Guy
Freedom Planet
Spark the Electric Jester
14. CryEngine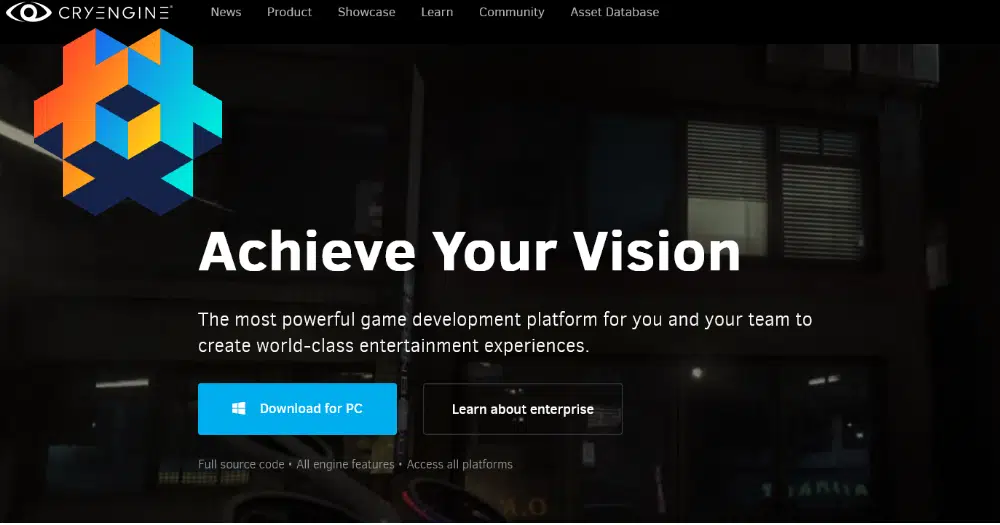 This powerful game engine got famous amongst developers for offering amazing graphics and cinematics. It is well-reorganized for developing games with excellent visuals. It has also introduced tools like Flowgraphs, which holds the responsibility of creating a superior game ambiance. Additionally, it also offers various tools for a better understanding of the engine and its features.
Advantages
With its artist-level programing, superior game surrounding can be created
Fantastic and excellent Fmod and tools
Premium coding experience
Easy to understand
24/7 Support
Games Developed
Arena of Fate
Aporia: Beyond the Valley
Farcry
Sniper Ghost Warrior 3
Warface
15. Marmalade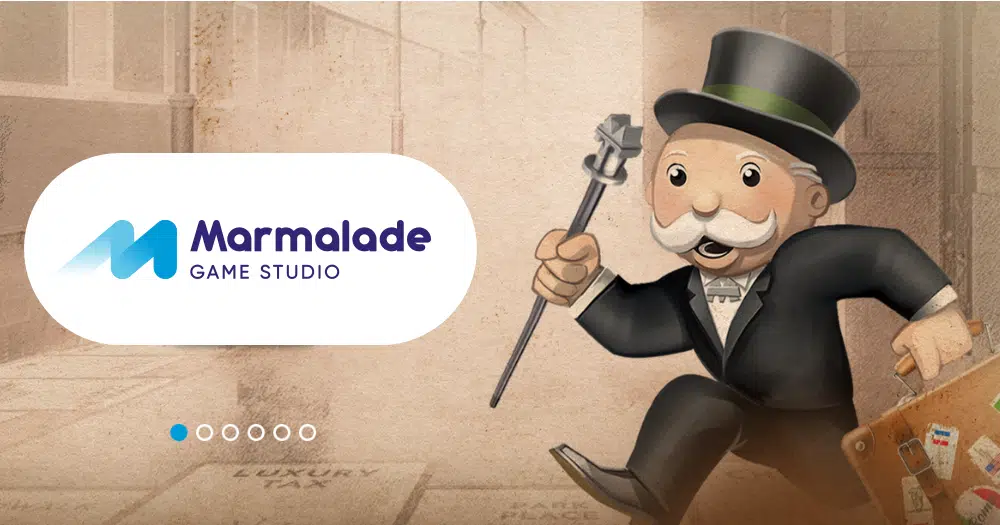 It can be used to develop both 2d and 3d games using C++ codes and as it is a cross-platform engine, creating the same game for multiple platforms just got easier. The developers can also take help from the libraries and code examples available on the engine. All this combinedly makes mobile game development much easier and smoother. Furthermore, the application developed here can be easily tested and deployed on other platforms.
Advantages of Marmalade
Third-party libraries can be integrated
To get the maximum speed, the game can directly comply with the native CPU
Developers can create a game without taking the help of virtual machines
Games Developed in Marmalade
Worms
The Game of Life
Cut the Rope
Monopoly Sudoku
Plant v/s Zombies
16. Gideros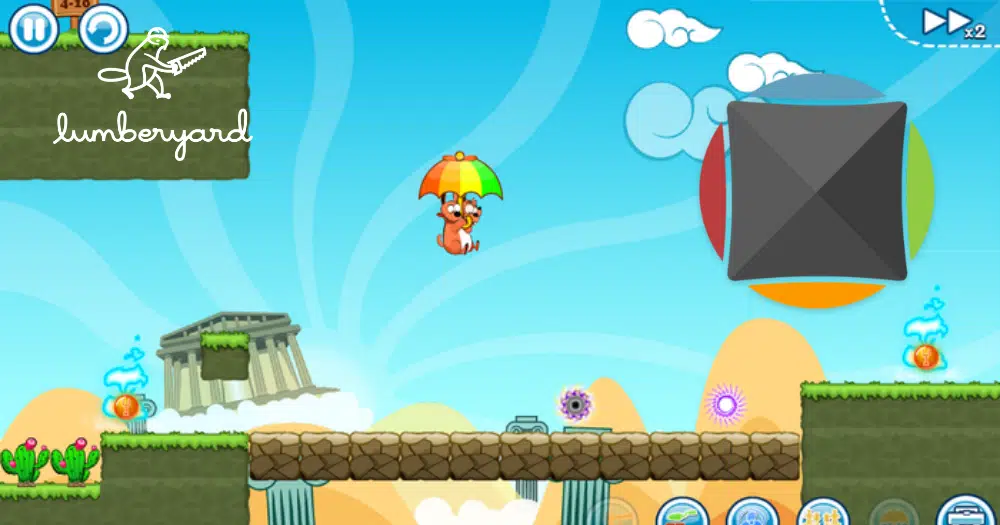 Amazing and exciting games can be developed with the help of this game development platform. It also lets the developer launch their game on multiple platforms as it offers a cross-platform feature. The language used in this development platform resembles a lot to Corona: Lua. The best part is that testing the game is real devices a lot easier with Gideros.
Advantages
Completely Free
Instant testing of the game
Clean OOP approach
Easy core extension with plugins
Full dev set
Reusable codes
Games Developed
Swift Soccer
Monster Mine
Edwina
Missile Defense Extreme
Cupid's Game of Love
17. Defold
Hire Certified Mobile Game Developers
Request A Free Quote
This game development platform is powered by Lua language; well-recognized for speed and versatility. Even this language is relatively easy to understand as compared to the others. This game engine can find all the essential tools necessary for developing high quality games. As it offers both 2D and 3D game development, the developers have a pool of creativity to unlock.
Defold Advantages
Offers spine support for simulations
Focused on creating a 2D game; anyhow 3D game can also be developed
Ease of composing scenes
Fast and Efficient
Games Developed in Defold
Solitaire Towers Tournaments
Rafts War Multiplayer
Cat Stories: New Year
Family Island
Taxi Town
18. Haxe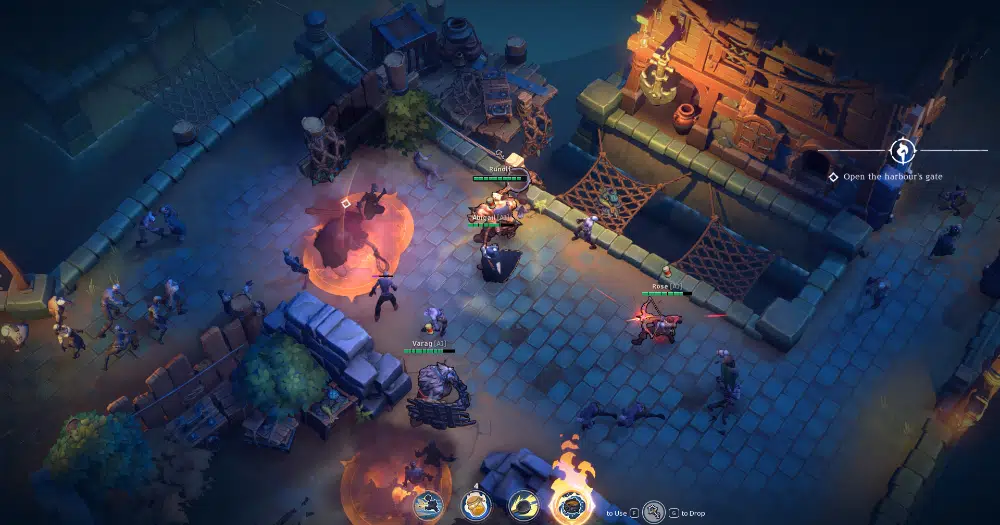 The developers prefer using C++, C#, Flash, JVM, and other programming languages to work on Haxe. This development engine is mainly used to develop mobile, desktops, and web applications. Coca-Cola, Disney, and Toyota are a few of the early adopters of this development platform. Recently Haxe has introduced its package manager, which allows access to a vast library.
Advantages
Fast compiler for quick game development
Offers tight type checking to help avoid errors
Advanced and Optimized cross-complier
Offers Virtual Machines support
Games Developed
Dicey Dungeons
HaxeFixel
Dead Cells
Defender's Quest
Evoland
19. Game Maker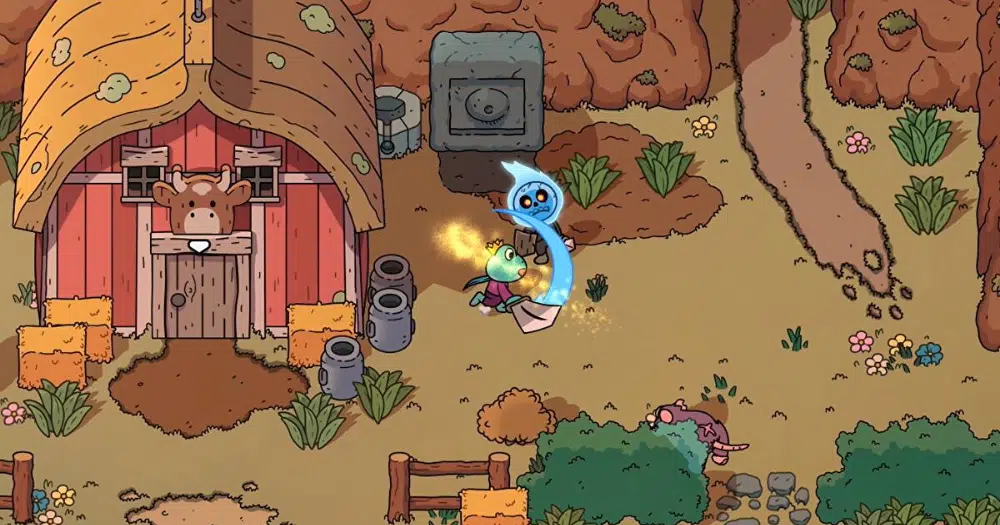 The language used for developing an application on such game engines for mobile is relatively easy. The developers can also use drag-and-drop features to develop the game with a good pace. The users of such mobile game development engines also have an option to customize the tool's workspace according to them for a better game development experience.
Advantages
Exporting games to multiple platforms are simplified
All genres of games can be developed on this development platform
Plug and Play feature; lets you develop a game with zero programing language knowledge
Games Developed
Rival of Aether and Caveblazer
Hotline Miami
Hyper Light Drifter
Super Crate Box
Nidhogg 1 and 2
20. MonoGame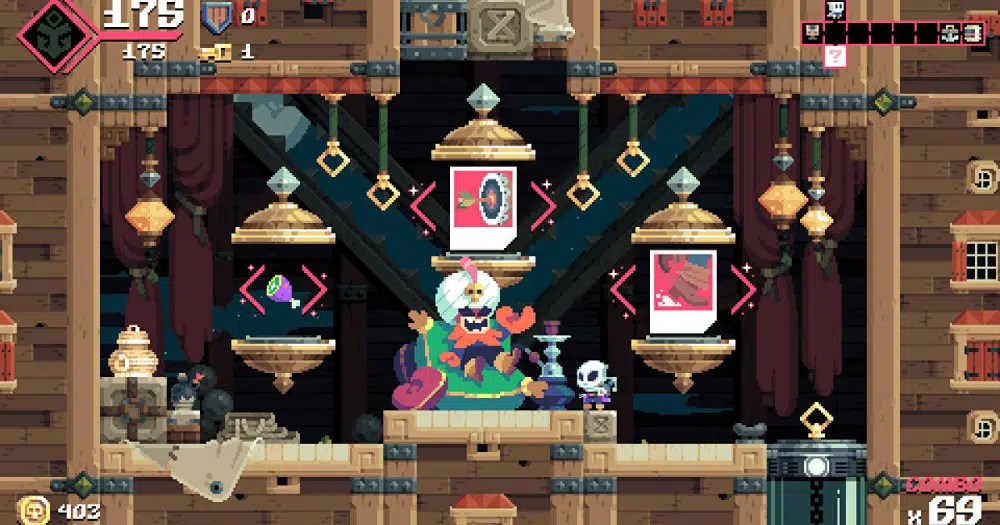 The developer should have adequate knowledge about the C++ and Net languages to work on this game-developing platform. However, proper tutorials about the same are available to help the developers and can be accessed from the official website. The game development engines use shaders for developing a game; MonoGame has taken a step forward and created its own language to create shaders.
Advantages
Best for creating 2D games
Promotes open-source framework
Offers Cross-platform game development
Access to numerous customizable options for easy game development
Games Developed
Flinthook
Pyre
Super Blood Hockey
Carrion
Celeste
Conclusion: Mobile Game Development Platforms
Well, that's all the 20 game engines that can be used to develop your mobile game right away. Try exploring a few different development platforms, then pick the one that best suits your idea for a mobile game. The options we've mentioned above have distinctive properties. Therefore, you can choose any of the aforementioned mobile game engines and development platforms you like and start building your game right away.
FAQ's on Best Engines for Mobile Games
1. What Engine Do Mobile Games Use?
One of the most powerful game engines in the industry is Unity. It has an excellent following among mobile game development services providers as it is ultra-fast and offers quality visuals to create an eye-catching game. Unity can be used for creating a simple 2d game to a complex 3d game. Options like multiple rendering and universal render pipeline are also available in it.
2. Is Unity the Best Game Engine for Mobile?
Yes, Unity is the best and most popular game engine. All the reputed game-developing companies tend to build their game on this platform. Best mobile games in the world like Call of Duty: Mobile, subway surfer, and Pokemon Go are some of the prime examples of it. Unity offers excellent visuals and ultra-fast speed, giving it a lead over the others.
3. Which is the Best Game Engine for Beginners?
Buildbox will be the perfect game engine for beginners because of several aspects covered below:-
It provides templates to beginners to help create an excellent 2D game.
As a beginner keeps on learning, they can explore settings to unlock new features and design their game in a better way.
Drag-and-drop feature is an excellent help to beginners as they are still learning to code.
Games can be easily exported from BuildBox for multiple platforms.
4. Does the Unreal Engine Run on Mobile?
Yes, the Unreal game engine can run on mobile devices. Anyhow, there is a minimum specification required for the same. As per the Unreal Engine 4.24 update, the mobile device running OpenGL ES 3.1 is the minimum standard, along with one of the following extensions.
GL_EXT_texture_buffer
GL_EXT_color_buffer_half_float
5. Which Mobile Gaming Engine is Your Favorite?
As covered till now, all mobile game engines have pros and cons. However, it is pretty clear that Unity has an edge over the others with its fantastic features. Therefore, Unity will be our favorite mobile gaming engine amongst the above-mentioned engines.