Want to learn how to make a game like PUBG? In today's era, where the entertainment span of an average user has become very limited, PUBG has come out as one of the top-rated games that completely shook the entire gaming and entertainment industry and everybody wants to build a game like PUBG. This is because gamers look for an exciting, interesting, and nail-biting game that contains eye-catching graphics, effects and thrilling multilevel challenges and PUBG offers all of these. The game first came out as a desktop version and was later also launched on the mobile platform.
The concept is based upon an island where the player is thrown into and he faces the challenge to be the last one standing alive. The game can be played solo or multiplayer or with a group of a total of four players. The development of gaming app like PUBG is primarily based on factors like gaming strategy, graphics, effects, challenges, and in-app purchases, etc. Also, the concept of 100 real players gets together to fight against each other sounds pretty fascinating.
Seeing the immense popularity of PUBG, top game developers, startups, and companies are desperate to build an app like PUBG that goes viral. But it is not as easy as it sounds, because game development is a very tedious process and to develop a gaming app like PUBG involves a great amount of hard work, technical knowledge, and money to inculcate the same type of graphics and features that PUBG offers to its players.
In this article, we will see and try to understand the entire process and the cost involved to build such an app. Hence, if you are looking for such information, you've hit the jackpot. So let's begin!
Some Interesting Facts About PUBG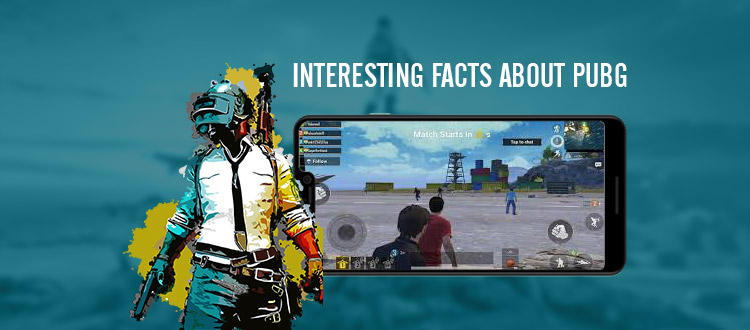 For most of us, it is quite shocking to believe that PUBG has made nearly half a billion dollars officially in the first six months of its release. PUBG – "PlayerUnknown's Battlegrounds" is a shooter game that lets 100 real players fight against each other on a deserted island. With each match progress, the survivors are being put into closer and closer quarters. The player who is the survivor is crowned as the winner and there can only be one. It is due to such interesting and engaging elements the game carries, the buzz that it has created doesn't seem to diminish soon in the coming future.
Many businesses are inspired by the game's success and want to create a similar gaming app like PUBG. But in order to execute this plan, the first thing you need to think of is the cost element. Addictive mobile game development is the next big thing and there are uncountable opportunities for making money in it. Technologies like AR and VR have transformed the enterprises, completely revolutionized the market and the international gaming community is keeping an eye to see how developers are using and capitalizing them for gaming.
PUBG was made on a very massive level and the time the developers took to build this app was nearly one year. It is difficult to make a prediction regarding the exact time and cost to develop a mobile application as the game development process depends on various factors and requirements (pre and post). But, that absolutely doesn't mean you can't have an idea or estimation of how much the game will cost you to make a gaming application like PUBG.
Why PUBG Was So Successful?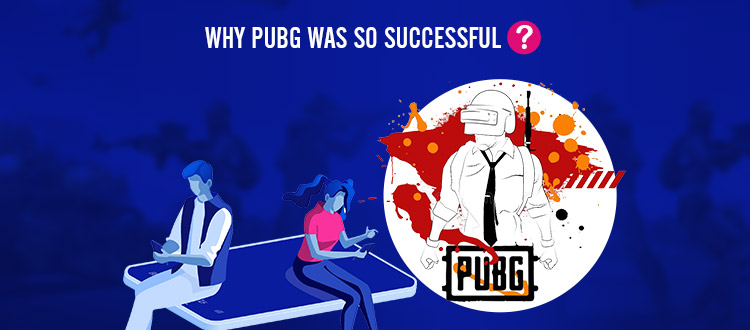 Before deep-diving into the game making cost and the technologies involved to build an app like PUBG, lets us understand the theme and the concept of the game and why it has gained so much popularity in such a limited time. Here you can find Pubg alternatives to compare betterground games.
A Mindboggling Idea
After one year from its launch in 2017, a Chinese game development company called Tencent build the mobile app of the game and launched it on both the mobile operating systems – Android and iOS. The concept of the game was quite brilliant and engaging where you along with other 99 players who touch base on an 8X8 km island, need to battle to be the last one who survives. You can also use multiple weapons and vehicles to get a good feel of the game.
A Unique Strategy
Despite the fact that the game was very popular on the system, PUBG's developers wanted to take one step at a time so they launched this application only for the Canadian users. Actually, the reason behind it was to test the game and see the reaction among the target audience as far as the mobile version is concerned. This type of methodology works great for game developers in order to remove the errors that may show up on the game release. This strategy turned out to be a great idea for the overall success of the game.
Hire Dedicated Game Developers
Request A Free Quote
1200+ Projects Delivered 12+ Industry Experience 450+ Clients Worldwide 200+ Certified & Expert Programmers
Eye-catching Graphics
The game has got really good graphics, especially while playing on the highest settings. Also, the game has got special features that enable the players to switch to the designs to the suitable performance as per your device. That means the game is fully customizable in terms of designs, graphics, and colors.
Customizable Controls and Remarkable UX
Despite the complexity of a game like PUBG, the touch screen controls work amazingly well. As soon as you become comfortable with the layout, you will have access to all the similar actions similar to the desktop version including free-looking and leaning. The modification of the layout is easily possible where you can modify the virtual buttons by sliding them around and adjusting their transparency and size accordingly. The layout which is present by default is extremely intuitive and this is the primary reason behind the success of this mobile game.
Strategy of Monetization
As far as the monetization model of PUBG is concerned, it is free to download and play. The in-application elements are available for the individual players who need to make a purchase. Meanwhile, it is quite clear that the gameplay doesn't rely upon the budget of the user. There is one category of people who play the game without paying anything and there is another category of people who purchase some special items while the game proceeds. PUBG mobile a true example of the mechanism of game addiction that works behind any mobile gaming app. With its mind-blowing graphics, astonishing sound effects, thrilling gaming experience, and feature of connecting with various players, the game has caused a serious dent and transformed the entire gaming industry.
PUBG Game App Development Cost?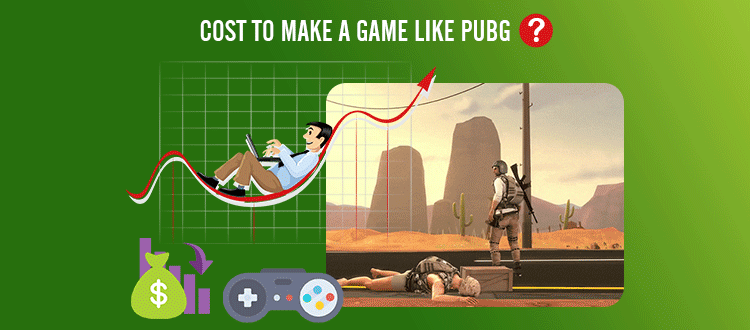 After mentioning all the features and points above, you must be wondering how much does it cost to create a gaming application like PUBG.
We can say that with all these mind-blowing features, the game seems to be an enormous machine with uncountable experiences. This is a high-level mobile gaming app and such kinds of high-level games are created by experienced IT professionals and include huge development costs. Such games are created with extensive efforts & research in areas like planning, designing, developing, and marketing.
As far as the time to create a game like PUBG is concerned, it usually ranges somewhere between 1 to 2 years. Talking about cost, an application with similar functionality can cost anything from $40,000 to $50,000. Factors like gameplay duration, number of environments, characters, weapons, need to be considered while developing the game.
Feel free to contact us to know about the entire procedure of developing similar gaming applications like PUBG. The NineHertz team will help you and guide you in the best manner possible. Here you can find a complete guide on how to create games.
Technologies Needed in Developing PUBG or a Similar App Like PUBG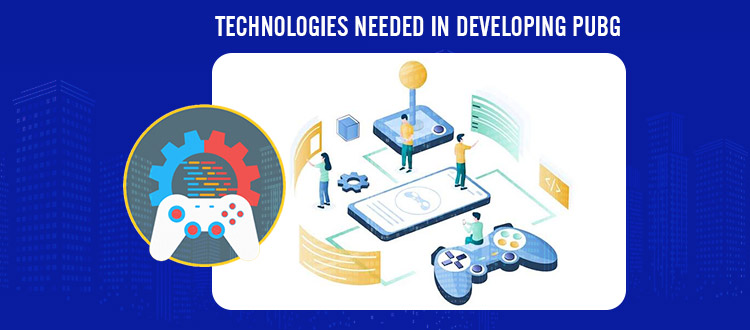 It is better to hire a dedicated software/Game development company to build a game like PUBG because the application is very huge and demands specialization in this domain. Specialization in the following technologies is needed to build an app like PUBG:
Java
Java being a general-purpose programming language is useful when it comes to developing cross-platform applications that are fast, reliable, and secure. More than 3 billion devices worldwide use Java as their programming language. Java can be a good option to develop an app like PUBG. This is due to several reasons.
As we all know that PUBG can be played on mobile as well as on PC and Java is a cross-platform programming language, hence it can be used to build cross-platform games and applications. Also, Java was the first official language for Android Game Development. Java along with OpenGL and android studio made it possible to build mobile gaming applications. Therefore, while searching for a game development company, it is worthwhile to search for a Java development company in order to develop gaming apps for cross-platform.
Launch Your Mobile Game in Less Than 4 Weeks
Request A Free Quote
1200+ Projects Delivered 12+ Industry Experience 450+ Clients Worldwide 200+ Certified & Expert Programmers
Python
Python is a general-purpose high-level programming language that is used for building multiple applications both smalls and large scale. Python helps in developing multiple applications like GUI applications, web applications, etc. Python also plays a major role in domains like Machine Learning (ML) and IoT (Internet of Things).
Undoubtedly, it is quite clear that developing a fully-fledged game without using a single python code is surely out of the box as it is very much used in game development nowadays. Also, the core of PUBG has been developed using Python programming language.
Pearl 6
The third programming language in the list is Pearl 6 which is an object-oriented programming language that is used for performing programming tasks that are highly functional such as list evaluation, auto threading, junction, and many more. This dynamic programming language is used for developing highly rated and heavy gaming applications such as PUBG and Game of Thrones. The developers are highly benefitted using this programming language as it facilitates powerful object orientation, use of JavaScript, Clean Implementation of code, chained comparison, and short coding.
Unreal Engine 4
Unreal Engine 4 has been used in developing PUBG which is a special game engine platform. This particular platform by the famous company Epic Games. The core foundation of this platform is based on C++ and offers realistic graphics to the audience.
Final Words: How to Make a Game Like PUBG?
There are some other programming languages also that are being used in developing PUBG apart from the above-listed programming languages. Such programming languages are namely C#, PHP, MySQL, and others. These are used in addition to developing the game in different variants. Now, you must have got a clear picture regarding the technologies and costs related to developing a similar application like PUBG. At last, we, The Ninehertz are glad to announce that we have a dedicated team of experienced game developers who have successfully built and delivered hundreds of games to our clients worldwide. So if you also want to build a game then you can hire game Developers online through our company and we will assure you the best deal to turn your dream project into reality.
FAQ's on Making Games Like PUBG
1. Is it Possible to Make a game like PUBG?
Yes, it is possible to make a game like PUBG. However, it requires a lot of time, resources, and expertise in game development.
2. How Much Does it Cost to Make a Game Like PUBG?
The cost of making a game like PUBG can vary depending on various factors such as the complexity of the game, features, and the development team you hire. It can range from a few million dollars to tens of millions of dollars.
3. How Long Does it Take to Make a Game Like PUBG?
The time required to make a game like PUBG can vary depending on the scope and complexity of the game. It can take anywhere from one to three years or even longer to develop a game like PUBG.
4. Which Coding Language is Used in PUBG?
PUBG is primarily programmed using C++ and Unreal Engine. Other programming languages such as Python, Lua, and Javascript may also be used for specific features and functionalities.