Online Free Car Racing Games for PC | The tempting sound of a high-octane fuel engine, the screaming noise of drift, the throttling of a car are enough to give an adrenaline rush to the hot wheel lovers. But, what comes attached with such fancy games is the growing cost.
Be it vehicle customization, engine up-gradation, or transforming the vehicle parts, they will always burn a hole in your pocket. However, the good news here is that there are free car racing games for PC to play online and complete missions that can give you a similar experience without letting you spend a penny. Most online car racing games are not free because of the cost of game development.
Hello, gamers! Welcome to this piece of information that lists some of the most exciting free car racing games that you can enjoy. So, fasten your seat belt, grab yourself a hot coffee, and enjoy the 'roller-coaster' read.
Download Free Car Racing Games for PC and Mobile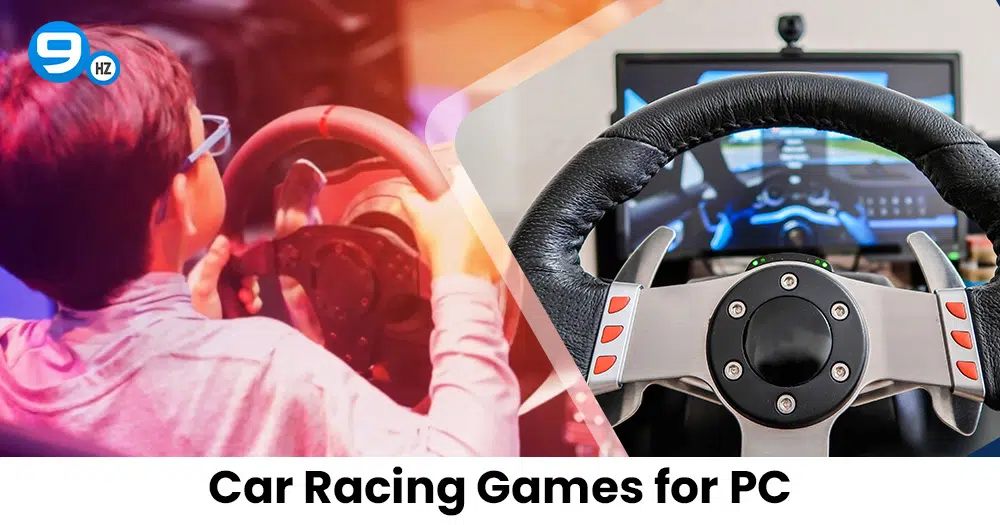 If you are a 90's kid, then you must have spent long hours with your eyes glued to the computer screen playing Midtown Madness or Need for Speed. Do you wish to relive the old driving experience and a similar rush? Yes? Well, here are the best free car racing games for PC that you can play right now. Let's begin!
| Top 5 Car Racing Games for PC | Top 5 Drag Racing Games for Mobile |
| --- | --- |
| Forza Horizon 5 | Top Speed |
| Dirt Rally 2 | Real Racing 3 |
| Project Cars 2 | Need for Speed |
| TrackMania Nations Forever | F1 Mobile Racing |
| Asphalt 9 | CSR Racing 2 |
1. Forza Horizon 5
To take your racing experience to the next level, the team of Playground Games is back again with their latest Forza series, which is making many heads turn. Get ready to experience breathtaking expeditions, explore the vibrant landscape of Mexico city streets, and have fun-driving action.
With updated challenges, the makers have also spent sleepless nights upgrading the hot wheels that will definitely give a makeover to your virtual garage.
2. Dirt Rally 2: Top Online Car Racing Game
Next on the list of best racing games that are available for free is Dirt Rally 2. If you are someone who loves to race cars off-road, then this game should be your pick. It provides a seamless experience and second-to-none nerve-wracking excitement.
The game is ranked #1 in the dirt games category and comes along with multi-action gameplay that allows you to enjoy it with friends. Other than an improved off-road rally adventure, you can also enjoy perks like a unique handling model, surface deformation, and tire choice. You might be interested to know about the best Xbox one games list for single and multiplayer.
Launch Your Car Racing Game in Less Than 4 Weeks
Request A Free Quote
1200+ Projects Delivered 12+ Industry Experience 450+ Clients Worldwide 200+ Certified & Expert Programmers
3. Project Cars 2: Online Car Racing Game
Meet the better-than-ever car racing games for PC that do it all for you- ice racing, karting, rallycross, or mud splattering. Giving a tough fight to the drag racing games, the makers have left no stone unturned this time.
180+ exotic cars, new cars, VR & 12K support, latest loose surface racing, accessible gamepad handling, online championships, complete missions etc., are some features that will surely take your breath away.
And yes, let us not forget that it is tried and tuned by well-known drivers and gamers for 'THE ULTIMATE DRIVER JOURNEY.'
4. TrackMania Nations Forever
Do you wish to enjoy the ride of your life? If yes, then take the tracks traveled with TrackMania Nations Forever and fuel your 'love for speed' appetite with loops, ramps, wall rides, and dozens of other stunts.
The hands-down incredible new graphics are all set to give you thrills. Moreover, the team of Ubisoft Nadeo has spent significant hours building new tracks and improved checkpointing. Also, the car handling is precise than ever, which will again add an extra spark. You might be interested to read about free game development software.
5. Asphalt 9: Legends
Unless you are living under the rock, the chances are high that you must have heard of the most popular & oldest car racing games agency- Asphalt. With each latest edition, this franchise never fails to disappoint.
The fleet of 140+ hottest cars, a bunch of compelling sprints and circuits, powerful controls, and long maps will eventually grab your eyeballs. Furthermore, the windscreen covered with dust particles, splashing of water under the tires, and blowing off the leaves past the rear-view mirror will give you a real-life experience.
Reading so far, you must have known the best racing games that are free to play online. Furthermore, a true gamer is always in search of need for speed, and a PC is not one thing that you can carry anytime and anywhere. What's next? Well, this blog brings to you the best car racing games for mobile to download that you can play to end your thirst. Scroll further to know more!
FREE Drag Racing Games for Mobile (iOS/Android)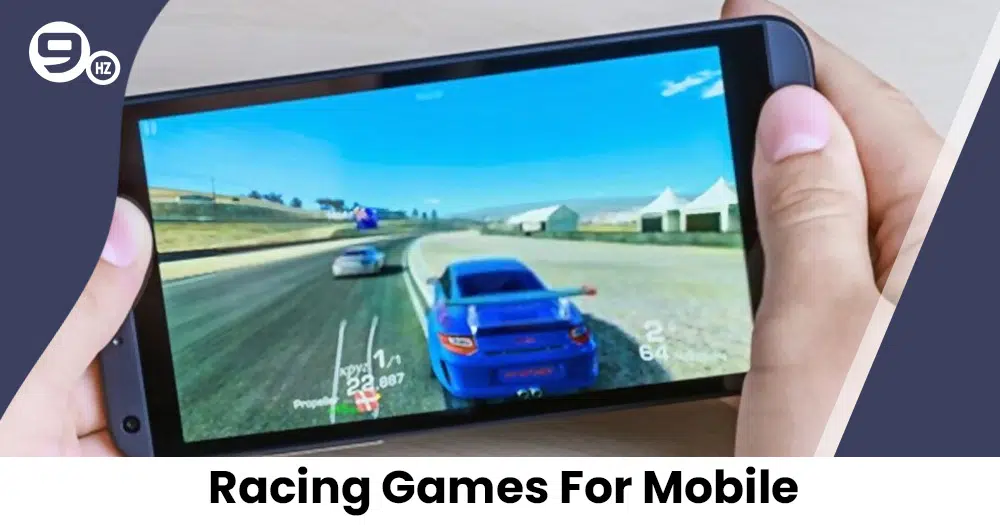 Be it a boring lecture, daily commute, or an ideal time, playing racing games can help you kill time. And, if you are a speed enthusiast, then you must have done endless searches on Google just to find a racing game that can end your craving. If you have landed on this write-up, then you can thank your stars, as what you are going to read is the list of top 5 mobile racing games developed on Android and iOS.
1. Top Speed: Drag & Fast Racing
Developed by T-bull one of the leading 2D game development company, the game has set a benchmark in the 'drag racing' genre. The game has a touch of mafia mobs, which makes it really raw, and the burst of nitro further steals the show. The motive is to compete against your rivals in a head-to-head race to show who's the real boss.
The player has 69 rides to choose from, which range from classic cars or new cars to heavily-loaded vehicles to police cars. So, what are you waiting for? Go crazy and burn the tires on roads with no limits. And yes, the realistic surrounding will further urge you to visit the battleground again & again to leave some more smokes from burnouts.
2. Real Racing 3: Download Car Racing Game for Mobile
CAUTION: Don't overlook the word 'Real.' Yes, you heard it right! Everything you will feel while trying your hand-eye coordination on this drag race game will be real- be it cars, people, motorsports, anything. For a definite racing experience, get in the driver's seat to enjoy 40 circuits, 19 awe-inspiring locations, 250+ hot wheels, ranging from Porsche to Audi.
The EA team, as usual, has surprised everyone with high-quality visuals. If we talk about the resource requirements of this game, then it requires at least 2.5 GB of free space in your smartphone.
3. Need for Speed: No Limits
It's time to bring back the good old childhood memories again with the mobile version of Need for processing Speed. Are you ready to rule the underground with drift, drag, sit and dip? Well, this game is your match made in heaven. Hit the pedals of extreme rides and drive fearless to snatch the crown.
The game allows you to compete in hundreds of races; finishing them first will earn you rewards which you can use to upgrade your wheel. Hurry Up! Steer yourself straight to the streets to face head-to-head competition and mark your supremacy.
4. F1 Mobile Racing
Is competing with top drivers like Max Verstappen, Lewis Hamilton your dream? If yes, then get ready to turn your dream into reality with F1 mobile racing. The game is developed by a fantasy sports app development company. The official game of the 2021 FIA Formula One World Championship is all set to offer intense racing actions against the top opponents. You can also design your dream F1 car to dominate the grid. So, gear up to witness console-quality expedition and incredible racing environments. Also, the game supports real-time multiplayer that allows you to play against players across the globe.
Hire Certified Game Developers
Request A Free Quote
1200+ Projects Delivered 12+ Industry Experience 450+ Clients Worldwide 200+ Certified & Expert Programmers
5. CSR Racing 2 – Car And Drag Racing Game
The list of car racing games for PC is incomplete without including this one. The makers have set the bars high for the competitors by bringing real-life drag race experience to the palm of the gamers. The latest up-gradation include next-gen graphics, AR mode, 50 licensed supercars to stock the garage, and more ruthless competition. The game has received positive acclaim from pro gamers and is surely very addictive. So, stay ready to redefine your gaming experience and an extra pump in your veins.
By now, you must have known the best car games that you can play online. So, quickly jump to the Google Play Store or iOS App Store and start shopping for your favorite game.
Moving on further, compiled below are some interesting facts about the racing genre games which you must not skip.
Facts About Car Racing Games for PC and Mobile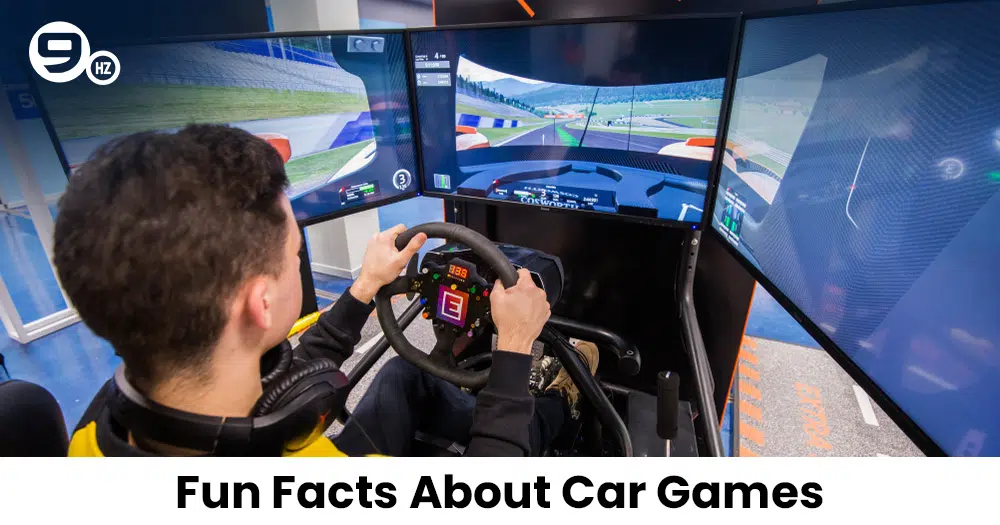 The only common thing between online car racing games for mobile or bike racing games is that you are always on your toes looking for an adrenaline-filled adventure. Moreover, research has shown that such games can help in improving physical & mental traits also. Games developed in AR technology will be the future. Shocked? Well, here are some fun facts that will surprise you more.
The first racing game was released in 1974.
You can be a professional racer without having a race-driving experience, all thanks to e-sports.
As per the research of the University of Rochester, playing bike racing games or online car racing games for mobile can actually improve your driving skills.
Playing race-genre games helps in better processing speed, hand-eye coordination, and spatial attention.
It's a wrap!
If you are looking for mobile game development services then The NineHertz is the single window solution for all kinds of game development. Your coffee is over, and so is this blog. By far, you must have known the best free car racing games for mobile to play online. So, pick the one that excites you and start setting the road on fire.
Happy *Vrooming*!!!