Trends change daily, and keeping up with them is imperative in this fast-paced world. Software Development, for instance, has emerged as the fastest-growing industry in the past few years. The software development market stood at about 29.5 billion in 2021. It will rise with a CAGR of 11.7% per the stats by 2030.
Moreover, there are around 26.9 million software developers worldwide. By 2024 this number is expected to grow to 28.7 million. It has become a dream job for many. Software Development sounds fun and easy until that one question pops into mind.
What is the cost of developing custom software solutions? Cost estimating conveys accurate, clear, and timely information to decision-makers to help them make cost-effective management decisions. But why do so many cost estimates go wrong?
Have you ever hesitated to undertake digitalization or to implement new features because you don't know how to estimate a software project? Or how much will it cost to develop a software application? Well, no need to worry anymore! This article will give a detailed insight into custom software development cost and ways to estimate them. So dive in!
Average Cost of Software Development
In reality, there is no fixed software development cost. It varies contingent on the software project you require. Now, you can categorize these software development projects into three parts- startups, SMEs, and large organizations. Software developers often charge the price depending on the firm's size. The number, design, and software complexity lays down the overall budget.
| S.No. | Software Project | Project Costs |
| --- | --- | --- |
| 1. | Start-Ups | $30000 – $45000 |
| 2. | SMEs | $70000 – $100000 |
| 3. | Large enterprises | $100000 – $ 500000 |
When it comes to software development, the cost is one of the primary priorities. Clients want to know when their project will be ready and how much it will cost beforehand. But that is the prime issue! No uniform fixed list determines a cost for every instance. A considerable range of features, precise scalability metrics, feature complexity, and other attributes will contribute to it.
Given below are the average software development costs for different sectors:
| S.No. | Types of Software Development | Software Costs |
| --- | --- | --- |
| 1. | Solution as a Service Application (SaaS) | $25,000 – $100,000 |
| 2. | Operations Management Software | $200,000 – $400,000 |
| 3. | Customer Relationship Management Systems | $100,000 – $600,000 |
| 4. | eCommerce Solutions | $20,000 – $100,000 |
| 5. | Banking Apps | $150,000 + |
| 6. | Booking and ticketing Apps | $30,000 – $70,000 |
| 7. | Big Data Solutions | $800,000 – $4,000,000 |
| 8. | Inventory Software | $250,000 – $400,000 |
| 9. | Enterprise Resource Planning Software | $100,000 – $ 500,000 |
| 10. | Content Management System Software | $20,000 – $50,000 |
| 11. | Supply Chain Management Solutions | $100,000 – $300,000 |
| 12. | Digital Process Automation Solution | $300,000 |
| 13. | Healthcare Application Development | $200,000 – $400,000 |
| 14. | Automated Accounting Solution | $200,000 – $400,000 |
| 15. | eCommerce Portal | $250,000 |
Explore Listings:
Top Software Developers in USA
Top Software Developers in India
Top Software Developers in UK
Factors That Affect Software Development Cost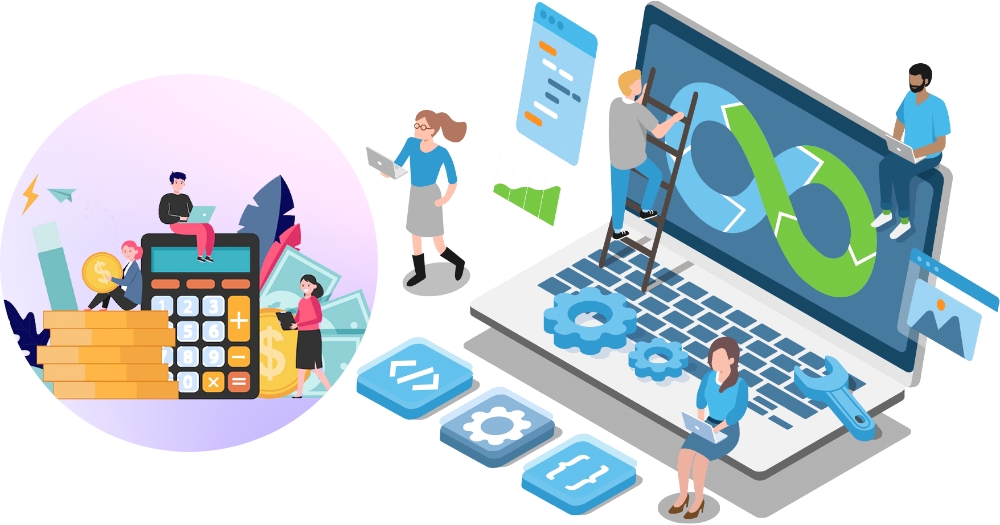 Software development prices can range from a few thousand dollars to millions of dollars depending on the app complexity, the features you want, the technologies involved, and the programming languages used.
Besides the type of software project and its size, multiple other things influence the cost estimate. That is why you must consider such factors to calculate accurate project costs. And it might help you save money on software development costs and time. A few of them are:
Hire Certified Software Developers
Request A Free Quote
1. Software Complexity
The software development cost is directly proportional to the app's complexity. It includes multiple considerations, including the volume and complexity of features and the degree of customization. The more features you want in your product, the higher the price tag. Find the list of top software developers in the USA.
2. Platforms
There are two options for platform selection for a mobile solution- native and cross-platform. Native apps outperform cross-platform apps in speed, performance, and user experience. The drawback, however, is that native app development is more expensive as it uses two codebases.
3. UI/UX
UI/UX design includes buttons, colors, icons, and navigation, making the application easy to use. The intensity and complexity of UI, and the rate of your designer, can significantly impact software development expenses.
4. Hiring Model and Team Location
The last factor affecting the project cost is HR activities and project management strategy. Your bill will vary based on the development team composition, recruiting model, and location.
5. Backends
Aside from the frontend- UI/UX design, it is crucial to work on the application's backend to ensure an agile environment. The more advanced the methods needed to handle the features, the larger the app.
Software Development Outsourcing Models- Which is Best?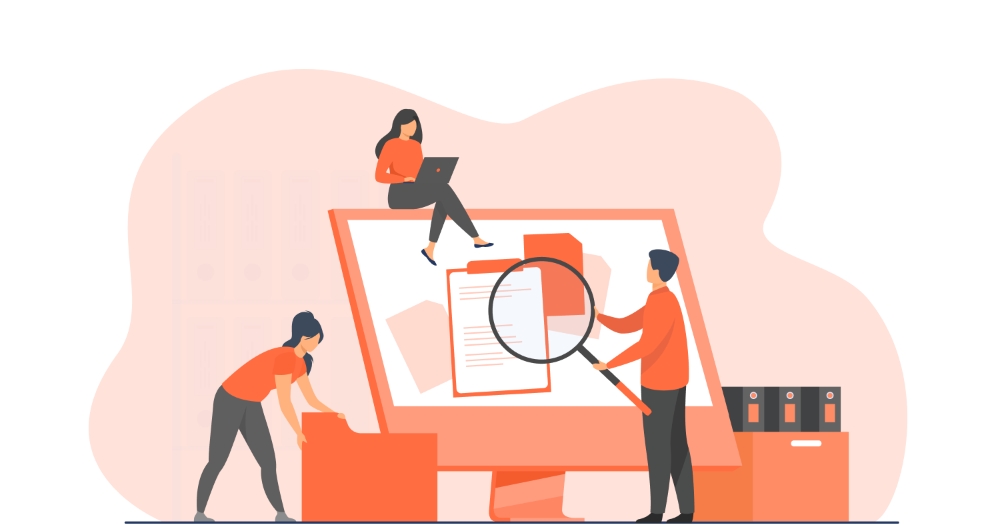 Many people describe software development outsourcing models as relying on two components: the client-outsourcer relationship and distance. These elements do not have to be mutually incompatible. Instead, they are two views that frame the present outsourcing forms.
1. Staff Augmentation
It is an outsourcing model wherein you recruit technical members to grow your team based on your requirements. They are hired depending on their skills and can work with clients for a short or long time. You determine which fields require expertise and which of them meet your specifications.
Staff augmentation businesses supply software developers, QA engineers, designers, marketing professionals, and system administrators in the IT sector.
2. Dedicated Team for Outsourcing
You can access a competent development team using this software development outsourcing strategy. You and your outsourcing partner will share ownership and accountability for project direction and outputs. It is a combo of staff augmentation and an entirely outsourced service.
The said approach is unique as you and your outsourced partner bear risk and obligation for the ultimate results.
3. Project-based Outsourcing
Project-based outsourcing is a traditional strategy in which you hand over the criteria and requirements of the development and deployment process to your outsourcing partner. Your development partner monitors and controls the process per your standards when you outsource your project.
Your outsourcing partner manages the entire process, ensuring that the outcome meets your expectations and is timely delivered.
Different problems demand different solutions and software outsourcing strategies. So, before you hunt for a remedy, ensure you know the issue. Staff augmentation is an excellent start if you are a novice to outsourcing. You can experiment with different outsourcing models as your needs increase.
Hire Dedicated Software Development Company
Request A Free Quote
How to Estimate Software Development Price?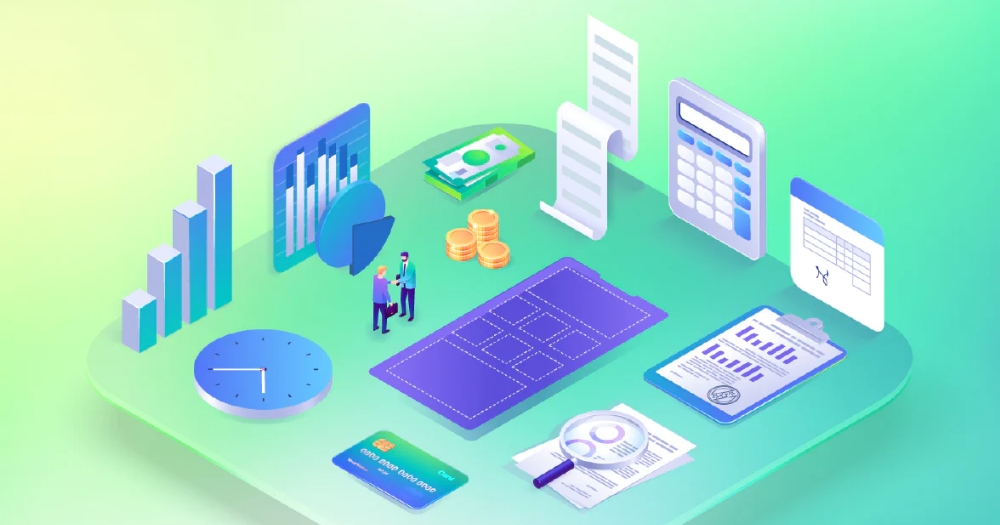 There are primarily three practical techniques to pen accurate custom software development costs. They are:
1. Analogy Estimation
Analogy estimation utilizes parameter values from previous data to estimate similar parameters to develop software in one's own office. Examples of parameters include scope, cost, and duration. Scale examples include size, weight, and complexity.
It is a blend of historical information and expert opinion. The project manager and development team use their expertise and judgment to find cost estimates.
2. Ballpark Estimation
A ballpark estimate provides a general notion of expenses by presenting probable costs for your project. This technique focuses on determining whether you can even undertake software development. It answers what you might need to do so.
A ballpark estimate comprises up to an hour of consultation and 1–2 hours of quality research and estimating on the second end. This estimate is not precise but gives you an idea of the possible expenses.
3. Detailed Estimation
When clients think about estimates, they typically envision a precise estimate in which they may know the expenses of the product upfront and be confident that they will not rise much.
A detailed estimate is easy to prepare for smaller, well-defined software projects, such as websites and little products. It helps when the project is 100 hours or less with a well-defined outcome. When you go over 100 hours of effort, the margin for error increases and such estimations can become infamously wrong unless done correctly.
Both parties must be on the same page by creating a detailed Product Specification Document to get a cost estimate.
How to Estimate Software Development Time?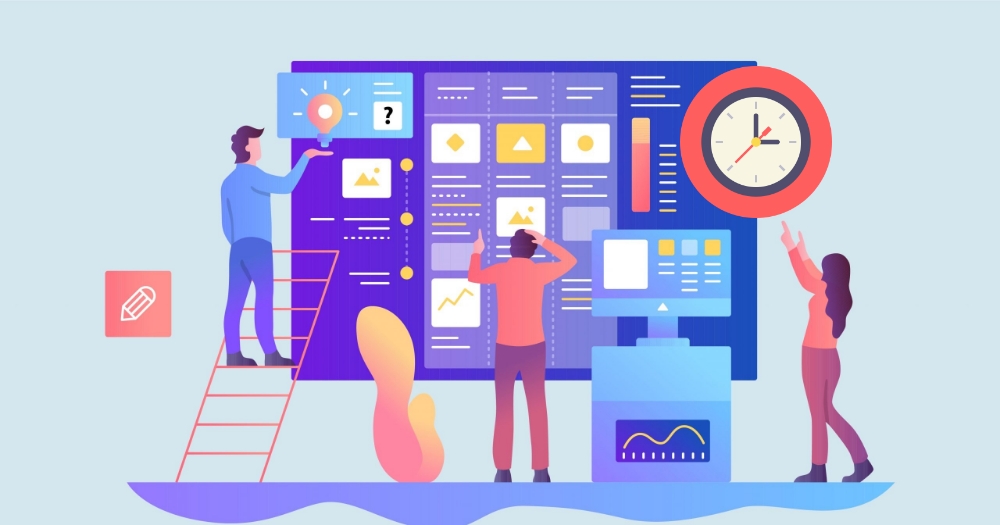 Specifying when your new customized software solutions will be available and ready to use is one of the most frustrating parts of bespoke software development. But the point is, why should it be this tricky?
Estimating software development costs is intrinsic since no two projects are alike. Every product development is unique in what it seeks to attain; it is also notable in the multitude of elements that constitute its presence. One of the essential aspects is understanding the cost and length of crucial business choices in custom software development.
Whether a startup or an established organization, remember that the time, return on investment, and advantages you create can turn the tables in your favor.
The table below gives an idea of the average time development stages take based on the project's size.
| Size of the Project | Small(Weeks) | Medium(Weeks) | Large(Months) | Enterprise(Months) |
| --- | --- | --- | --- | --- |
| Software Modification | 1 – 2 | 2 – 6 | 2 – 6 | 4 + |
| Software Development | 3 – 6 | 4 – 8 | 6 – 18 | 6 + |
| Software Integration | 2 – 6 | 2 – 6 | 6 – 12 | 6 + |
| Building From Scratch | 4 – 8 | 3 – 8 | 6 – 18 | 8 + |
It is okay if you don't know how to estimate the cost and time for your custom solutions. You can learn about industry standards and tactics for calculating the project cost and time in only four short steps:
1. Breakdown The Work
You will realize that dividing activities into smaller parts gives a transparent image of your needs. Further, it will boost your chances of solving other software development-related issues.
2. Do not assume: Ask Questions
The task descriptions you receive or delegate are critical in calculating the time and software development cost. It is better to inquire your development team how they intend to contribute to your project. Asking questions improves communication and offers a more comprehensive view of how the expense of software development works.
3. Confine with Your Development Team
You might fail to estimate cost and time accurately if you and your team do not see eye-to-eye. Hence, it is preferable to stick with your development team and stay on the same page. Always expect and believe in only the finest solutions from your in-house employee and development team. Further, you can approach your project manager to voice out your concerns.
4. Pay Attention to Trivial Things
For accurate software cost estimation, you can consider the actual development process, which includes-
Initial configuration
Revisions
Deployment
Testing
Bug Fixes
How The NineHertz Can Help Your Business with Software Development?
It is no mystery that making software costing estimations is hands down a daunting task. It is a lot more complex and complicated than it seems from the first point of view presently. Several other factors contribute to the cost estimate, and you must address them before initiating the software development process. But why worry about it when you can outsource the work to a development team and relieve yourself?
Now, deciding to hand over the development process to expert project managers is easy. The perplexing step is to choose the ideal one among the many offshore companies. How to know which one will check off all your wishlist while developing software?
Want to Launch Your Own Software?
Request A Free Quote
The NineHertz, one of the best offshore software development companies, offers IT consulting services paired with AI-powered cores. It has aided many companies to live their dream by striving in the market and doubling their value. It presents a wide range of custom software solutions with custom code in an easy and short process.
You can put a stop to unnecessary development efforts and prioritize core tasks. If you are still dubious about going ahead with one of the prominent development company, here are a few of the features The NineHertz offers to its clients:
Free consultation or in-house team
Round-the-clock support and maintenance
Adept professionals to elevate existing software functioning
Pocket-friendly rates for assistance in complex projects
Robust technological tools to build complex architecture immaculately
Interactive and highly responsive user interface
Conclusion
Seeking a precise software development cost entails lengthy consideration between the software developers and the clients. Now, determining software costing estimation screams every part of tricky and complexity. What you must do, though, is ascertain the fundamentals from the initial stage, such as having a robust discovery phase. Then you can examine the software developer level, the tech stack, quality assurance criteria, and such factors. It will enable you to do a software development cost breakdown to assess the value.
Additionally, do not overlook hidden or unexpected expenses when calculating the cost estimate. Apart from this, multiple systems and non-technical components can also influence the cost of developing an app or software. Therefore, you need to have a clear and strategic vision for the software. It will help you go down the right path and approach the perfect software developer.
FAQs
Q1. How Much Does Custom Software Development Cost?
Cost of developing the software is not fixed or definite. Custom development can be unbelievably low budget or painfully high charges. The cost estimate of ideal custom solutions depends on the type of web application, the project size, software complexity, and the developer cost.
Q2. How to Estimate the Cost of Software Development?
Locating the pitfalls of selected technology is not easy. And it is even more challenging to find the starting point in evaluating a project cost or software development pricing. Here is a glance at how you can acquire accurate software development costing:
Comprehend what the project requires and craft meticulous tricks to achieve the same. Whether it is web development, enterprise-level projects, mobile apps, medium-sized projects, or a software app, endeavor to deliver the project successfully in the best possible way.
Assess as many restraints and prerequisites in the entire project as feasible.
Verify and test the obtained requirements as the project manager.
Involve professional software developers to precisely determine the project's cost.
Q3. What is The Tool Used for Development Cost Estimation?
The custom software development company employs Microsoft Project, JIRA, Concerto, Primavera Planner Project, etc.
Q4. Is it Cheaper to Buy or Build Software?
Developing a new software is expensive upfront, but it is more advantageous in the long run than buying an application platform. Freelance developers often build and design a medium sized platform using the underlying framework.
Q5. Why is Developing Software Expensive?
Besides being time-consuming, developing a new software is quite expensive. The maximum of its time and expenses goes into the planning and testing phase.