Do you want to monitor the location of a mobile device? If yes, location tracking apps are the best solution you can try out! These are extremely helpful when it comes to tracking lost or stolen phones. You can even use these phones to keep a tab on your family members for good.
By using the right location tracker apps, you get to know the real-time whereabouts of your family members and get alerts whenever they leave or enter the house. Although it may seem like a privacy invasion, these apps turn out to be helpful in challenging situations. You might be interested to check the list of top camera filter apps.
This blog will walk you through the top 20 location-tracking apps in 2022.
Best Location Tracking Apps of 2022
| Apps | Apple Store Rating | Google Play Store Rating |
| --- | --- | --- |
| mSpy | 4.1 | 3.9 |
| Glympse | 4.5 | 4.4 |
| Life360 | 4.8 | 4.5 |
| FamiSafe | 4.0 | 4.3 |
| Find My iPhone | 4.5 | None |
1. mSpy: Best Location Tracking App Overall
The first on the list, mSpy is one of the best location tracking and parental control apps. The app is easily compatible with almost all devices. The app has most of the advanced features like website blocking, encrypted data access, recording every keystroke and tap, reviewing deleted texts, etc. Also, the app allows you to track multiple devices at once! Best part? The app will enable you to use a demo first, and once you're satisfied, you can buy a premium.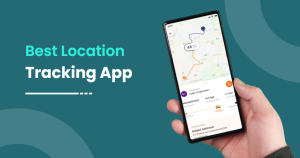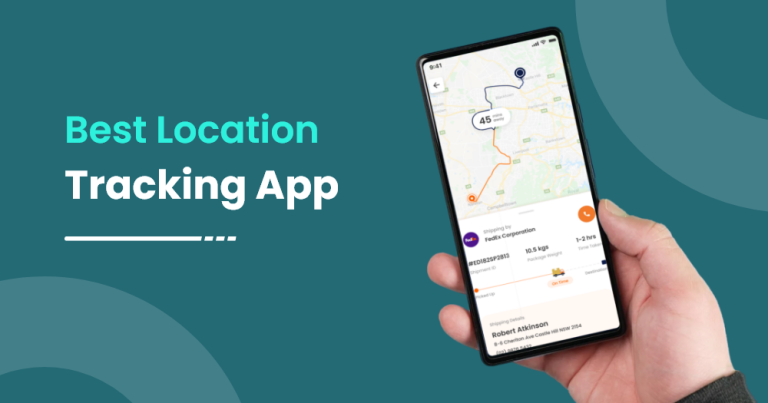 The app is easy to use and offers a seamless experience without being detected. All you need to do is install the app, create an account, purchase the app and start monitoring. You can see all the data in your control panel without having to switch between pages. Unlike other applications, with mSpy, you don't have to worry about the security of your data. The application uses bank-grade encryption to transmit the information, making it accessible only to you. With all its powerful features, mSpy is one of the best free location trackers.
2. uMobix: Best App for Location Tracking
This advanced mobile tracker can track everything happening on a smartphone in one place. Parents highly prefer it as it gives them all the information about the kids, including their whereabouts and browsing activities. You'd be surprised to know that the app can monitor more than 30 social media apps simultaneously.
Besides the incoming and outgoing calls, uMobix provides the duration, timestamps, and caller information. It is super easy to set up and use the app. Its best features include monitoring call logs, contact lists, WhatsApp, browning history, and more.
3. Hoverwatch: Family Tracking App
Hoverwatch is one of the best location tracking apps to help you track your devices. What's unique about this app is that no one would know when you're using the app. You're entirely invisible, and your family members won't realize you're tracking them. To launch this feature, you will have to enter a pin shared during the installation process. You can always change it from settings anytime you want to or delete it.
You can install this app anonymously from an online account and view all the information received or sent through the same device. The application is compatible with all devices and platforms, including Android, IOS, and Windows. Hoverwatch lets you track calls, GPS, and chats across all the social media channels.
4. XNSPY: One of the Best Location Tracker Apps
Another simple yet advanced and most trusted location tracker is XNSPY. Not only is it best for parental control, but it also supports employee monitoring. It supports many prominent applications like WhatsApp, Facebook, Instagram, Snapchat, etc. The app provides instant alerts on the usage of specific words in an email, phonebook, SMS, etc. XNSPY also provides analytics and insights on the top 10 visited websites.
The app has powerful features and a user-friendly control panel. Its prominent features include sending remote commands, WhatsApp without root, keylogger, and analytics. Moreover, XNSPY records cell phone usage reports to help control cyberbullying instances, offers device management and sets specific activity alerts.
Want to Make Your Own Mobile Tracking App
Get Free Consultation
1200+ Projects Delivered 12+ Industry Experience 450+ Clients Worldwide 200+ Certified & Expert Programmers
5. Mobilespy.net
Parents, schools, and businesses can use this app to monitor or track mobile devices. Mobilespy.net is untraceable and can provide you with live details. This spy tool offers more than 40 unique features, including a multi-phone overview of up to 2000+ devices, social media compatibility, Wifi Logger, etc. Best part? You can see all the information in place on its live dashboard.
6. Geofinder: Phone Location Tracker Apps
If you're looking for a highly robust phone location tracker apps, then look no further away from Geofinder. It helps you pinpoint the exact location of any number on a map across all types of mobile networks. Geofinder is easily accessible as it's a web application, eliminating the need to install it. It uses no storage space at all.
The application allows you to locate people or devices through phone numbers, get the location on maps and send alerts. Moreover, Geofinder offers an IP logger, WiFi tracker, and VPN checker. It is a fast-running top mobile application, easily compatible with any device regardless of the mobile operator in use.
7. Spyrea
Spyrea ranks as one of the top 20 location-tracking apps for a reason. It is compatible with almost every device and allows tracking your kids' devices, employees during work, and even the calls, msgs, and social media apps. The app offers useful features like geofencing, geo-tracking, tracking internet browsing activity, theft alters, bookmarks, and even connection tracking. Moreover, the app provides 24/7 customer support and 10 days money-back guarantee.
8. Famisafe
Always knowing about your kids' whereabouts is challenging. But Famisafe solves that problem for you. It is a paid location tracking app primarily designed for families. Parents can use this location tracking cum spy app to know their kids' location and monitor their activities.
It is compatible with all devices, including Android, IOS, and Kindle Fire Devices. The app is free for trial for up to a week. Famisafe is well praised for its functionality and set of features. It offers a bunch of unique features like a web filter, app blocking, SafeSearch, driving report, etc. You can also monitor any linked device's web browning and YouTube history.
9. iKeyMonitor
This is a helpful mobile location tracker app that is compatible with almost all devices. iKeyMonitor is popular among parents as it allows them to record calls and chats, take screenshots, monitor web searches, and more. You can use the application on computers and laptops as well.
Many people also use this application for business purposes like monitoring their employees' device activity, files accessed, in-office work-related conversations, etc. iKeyMonitor enables the company supervisors to provide their employees with protection against cyberbullying and cyber attacks.
Phone Location Tracker Apps for Android & iOS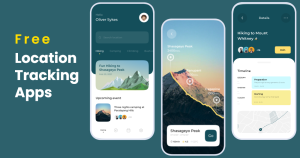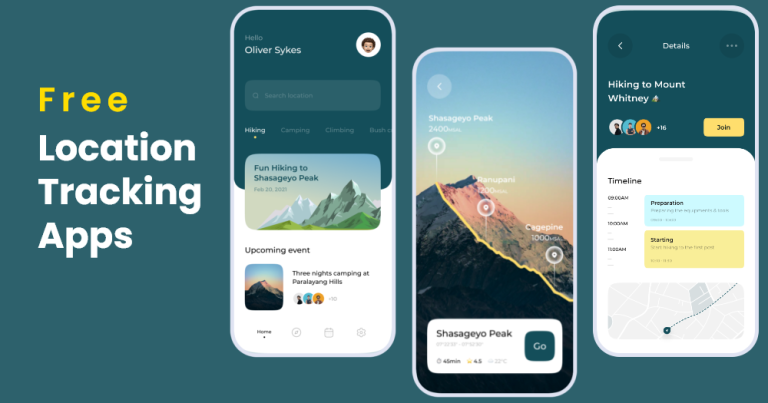 10. Life 360
Life 360 is a free location tracker app specially developed for families. Each one of your family members can share and track each other's locations through this app. Life 360 is compatible with both IOS and Android smartphones and devices. It offers a lot of advanced features like place alerts, location history, automated SOS, and crash detection features.
The app allows you to save the most frequented places such as school, home, office, grocery store, and other destinations you regularly visit. Although a free version satisfies most users' needs, you will have to pay for advanced features and higher security. Life 360 has also been ranked as the top-rated and editor's choice on Google Play Store.
11. Spyic
This excellent app allows you to keep track of your friends and family's location no matter where you're situated. Even if you reside in different cities, Spyic is the best remote phone tracking app available on the market. The best part is that it is free and compatible with Android and IOS. However, if you want to access more advanced features like geo-fence, social app, and call records, you need to subscribe to the monthly pack. Note that Camera Filter Apps for Android and IOS are different.
12. Phone Tracker By Number
If you're searching for an application that's best for GPS, family tracking app, and fleet tracking, Phone Tracker By Number is the app you should go for. This app is free for iPhone users. It allows you to track unlimited users and see their complete location history. Moreover, you can also visit their accurate location on the map. It doesn't end here. The app uses a web interface to route to the location of the cell to offer navigational help. You'll be surprised to know that people across the world praise it for its efficient battery usage.
13. GPS Phone Tracker and Mileage Tracker
This app for android devices is another best location tracker app that comes free of cost. It allows you to link and track multiple devices on a map. What's striking is that it also allows you to track the mileage of your vehicle. Parents find it helpful to track their kids' driving speed and behaviors.
14. Flexispy
Flexispy is another one of the best free location tracker apps available on the market. Not only does it help you track your mobile devices, but it is compatible with computers, laptops, and tablets too. It is also known to be one of the most robust parental control applications. Moreover, you can also use it for official or business purposes. The app constantly runs on hidden mode and allows you to prevent the linked devices from uninstalling it.
15. Glympse
If you want a location tracker that is free to use, simple to operate, yet offers powerful features, Glympse is the right choice. This app lets you share the real-time location of all your linked devices. It enables you to send notifications and alerts to all the connected devices anytime, anywhere. The most convenient part is that you don't have to sign up or create an account to use it. The app keeps running in the background without disturbing other functions.
Free Location Tracking Apps for iPhone & Android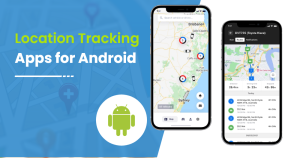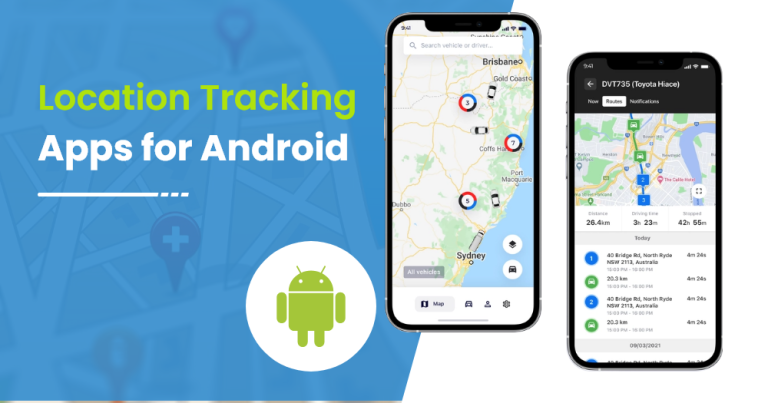 16. Snoopza
Snoopza is yet another powerful yet simple to use family tracking app for android. The app allows you to track phone calls and text messages, internet, and YouTube history along with geolocation features. The basic version of the Snoopza app is free to use and supports SMS manager, call monitoring, Internet history, and geo-location. But, if you upgrade to the Snoopza premium version, you can access more advanced features such as social media compatibility, call record, stealth mode, screenshots, etc.
17. Where's My Droid?
Are you looking for a mobile location tracking app for android smartphones with the best features? Then your search ends here. Where's My Droid is a phone location tracker app for android that comes with some unique features. These include remote lock and theft prevention alerts. Its most notable feature is the GPS Flare. This feature lets you know the location of other linked devices through a simple altar when your phone is running on a low battery. It is an easy-to-use yet robust application.
18. eyeZy
The next on the list is eyeZy, a location tracker that makes the entire tracking and monitoring experience easy. It's an easy-to-use application that keeps technicalities at bay to make your experience seamless. eyeZy works efficiently with all the modern social media apps, allowing it to monitor all the texts exchanged.
eyeZy is not only an advanced application but also a highly affordable one. Also, it's tough to ignore that it always provides the best 24/7 customer support to help you out if you get stuck at any point. All you need to do is sign-up for the app, create an account and install it on the desired device to track and monitor it without being detected.
Best Family Tracking Apps of 2022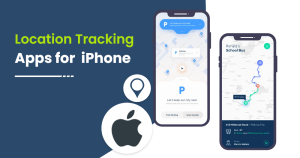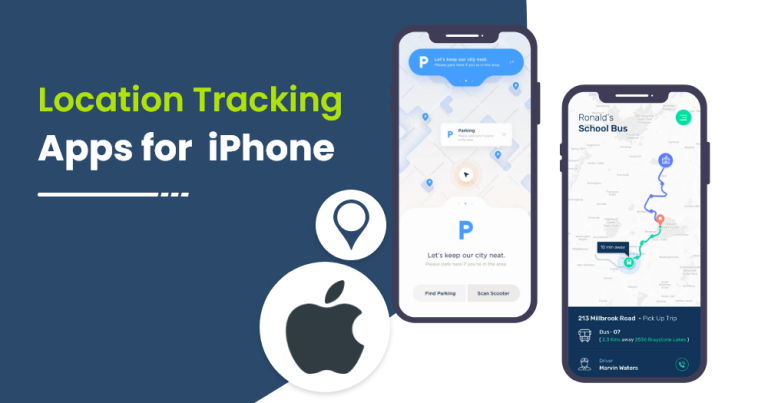 19. GPS Phone Tracker
GPS Phone Tracker is a free location tracking app that helps you to trace and follow any devices with your iPhone. It is one of the best phone tracking apps that lets you check your friends and family's current locations. The app is only compatible with iPhones but has powerful yet easy-to-use features. GPS Phone Tracker allows you to accurately track the location up to 30 feet for the past 24 hours. This makes it one of the best location tracker apps for iPhone.
20. Find My iPhone
Find My iPhone is one of the top iPhone location trackers that let you locate the whereabouts of all your family members. Also, it is best to find the IOS devices signed into your iCloud account. If you want to track the location, turn on the family sharing feature in all the iPhones in use within your family.
Find my iPhone offers some unique features for location tracking. For example, if the location sharing feature is not enabled for any person in your contact list, you can play a sound on their mobile. It currently comes with three tabs: People, Devices, and Me. The best part is that it's a built-in free application for iPhone users and helps you find your IOS device even if it is offline.
Conclusion on Family Tracker Apps
Now that you're aware of the top 20 location tracker app in 2022, you can easily choose the most suitable one as per your requirements. Each of the apps mentioned above has its own pros and cons. So, make sure you go through them before installing them on your device. However, we're optimistic that each of these will fulfill your primary need, i.e., location tracking without any hassle. If you want to launch your own app, hire us. The NineHertz is the leading mobile app development company.
FAQs on Top Location Tracking Apps
Q1. What is the best app to track someone's location?
These are the top 5 apps you can use to track someone's live location:
1. mSpy
2. uMobix
3. Hoverwatch
4. XNSPY
5. Mobilespy.net
Q2. Can you follow someone's location with just their phone number?
Yes, you can track someone's location using their phone number with the help of a location tracking or spy app. By far, this is the simplest method to track someone's location quickly. However, the only issue with this method is that the security may be exposed to a third party.
Q3. How do I track someone on Google Maps without them knowing?
Yes. You can use Google Maps to locate Android devices online with the help of the mSpy app. It is a free-to-use application that allows you to track the live location of a person and your devices without even them knowing.
Q4. Can someone track your location from a text?
Yes. If they have your phone number and the text they can, it will be easy for the person to track your location through a spy app. They can quickly enter your number in the app and let it run through its database. The app then shares more information regarding the sender and also their location.
Q5. How do I block my phone from being tracked?
The best way to prevent your phone from being tracked is to turn off your phone's cellular and Wi-Fi radios. You could also turn on the "Airplane Mode" feature, preventing your phone from connecting with any networks.
Q6. How do I know if my phone is being tracked by someone?
High data usage, poor battery life, device malfunction, flashing of a blue or red screen, unresponsive device, and high temperature when not in use are a few of many signs that someone could track your phone.