Designing rooms can be a disconcerting task. There are multiple factors to consider, from the type of flooring to the color of the walls. But you don't need to feel worried, as we are here to help you out! This blog post will discuss 10 of the best free room design apps like Houzz, MagicPlan, Roomle, Home Styler, etc.
In recent years, the approach toward designing rooms and homes has changed drastically. Now it has become a lot easier and more feasible for house owners with no design background to transform their home spaces themselves, from finding the perfect interior items to creating selections for inspiration.
Now anyone can design his/her room and house by making use of free room designer apps. These apps to design a room are the best resource where you can easily choose a color solution and estimate the required amount of finishing materials.
The best part of these best room planners is that they can also take you on a virtual reality tour of your new interior. In this article, we have curated a list of some of the best interior design apps that will help you on your room design journey.
Some of the applications are compatible with both PC and mobile devices. So without any ado, let's just jump into it! If you want to launch your own application you can hire top app building companies.
10 Best Free Room Design Apps
below is the list of best room planner apps in 2023.
| App Name | Cost | Level | Operating System | Last version | Ratings |
| --- | --- | --- | --- | --- | --- |
| 1. Houzz | Free | Professionals | Android and iOS | 2022 | Apple Store – 4.8; Play Store – 4.7 |
| 2. MagicPlan | From $9.99/month + free trial | Professionals & amateurs | iOS, Android, macOS, Windows | 2022 | App Store – 4.7; Google play store – 4.1 |
| 3. Roomle | From €150/month plus Free Trial | Beginners & amateurs | Android & iOS | 2022 | App Store – 4.2; Google store – 3.0 |
| 4. Room Planner | Free | Professionals & amateurs | macOS, iOS, Android, Windows | 2022 | App store – 4.6; Play Store – 4.2 |
| 5. Home Styler | Both free and paid versions | Professionals | Android, Web, iOS, macOS, Windows | 2022 | Google Play Store – 3.6; Apple App Store – 4.5 |
| 6. Housecraft | Free | Professionals, beginners and amateurs | iOS | 2022 | App Store – 4.5 |
| 7. Home Design 3D | Free | Professionals and amateurs | iOS, Android, macOS, Windows | 2022 | App Store – 4.5; Google Play Store – 3.6 |
| 8. Planner 5D | Free & Paid | Professionals & amateurs | iOS, Android, macOS, Windows | 2021 | Play store – 3.4; App Store – 4.3 |
| 9. Amikasa | Free | Professionals | iOS | 2022 | App Store – 3.0; |
| 10. RoomStyler | Free | Beginners, amateurs and professionals | Web, iOS, and macOS | 2021 | App Store – 2.0 |
List of Free Room Design Apps
Let's discuss all bedroom design apps in detail.
1. Houzz- Best Room Design App Overall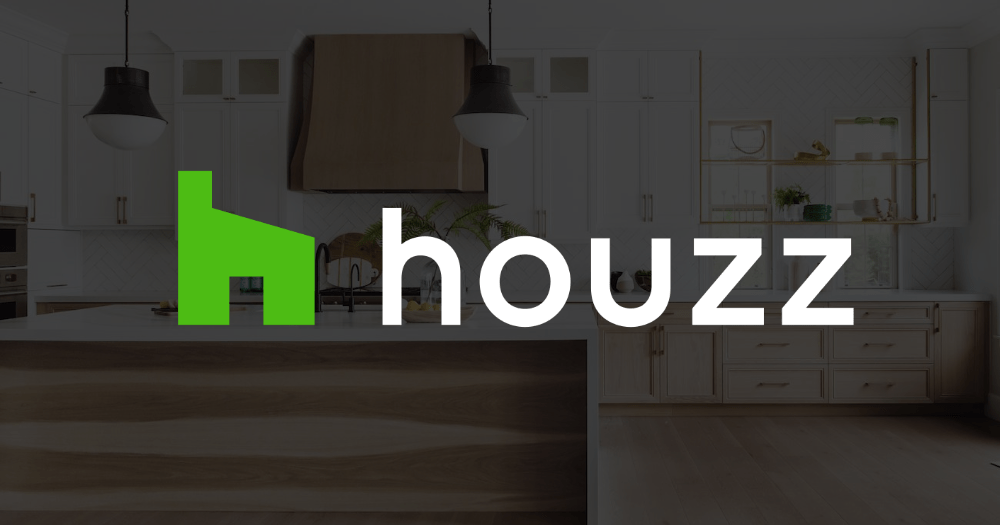 The best interior design app that allows you to make 3D room design for free. Houzz covers all stages of arrangement and repair. The Houzz app has a massive collection of more than 9 million high-resolution pictures that can be arranged by style, room, and location.
No other app stands close to Houzz when it comes to making improvements in your home décor. The app is loaded with a humongous catalog of décor-items, interiors, home utensils & furniture with their real price along with the website links. You can get the app on both the major operating systems – Android and iOS.
Feature and Specifications
Easily personalize the details on walls floorings and ceilings with its 3D floor planner and designer feature
Add dedicated jobs to the schedule of the concerning project
Mail connectivity helps improve your day-to-day operations
Demand deposits or reservations & specify a payment arrangement in your quotations
Pros
Lead tracking
Seamless Functionality
Q&A discussions
Allows you to store all projects under one roof
Cons
Some features may not work properly
Can be difficult for beginners to learn at first
Price – Free
Level – Professionals
OS – Android & iOS
2. MagicPlan: Top Room Planner App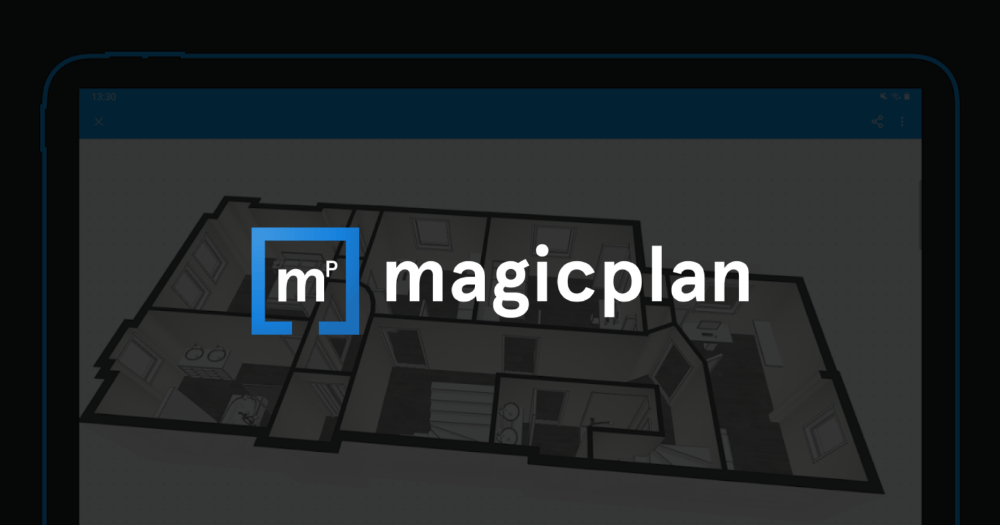 The next we have is the MagicPlan app which is a room-designing application that creates floor plans from the pictures scanned by its users. That is why it also comes under the category of a floor planning app. A user can easily design his room, house & office just by using his smartphone.
The picture-clicking feature eliminates the burden of measuring or drawing the structure's layout manually. The app is ideal for newbies as it is not as detailed in its creation as more advanced applications. But as far as creating quick layouts, it is a wonderful app.
The app lets you add windows, furniture, structures, or household appliances to your office & home and rearrange them as per your requirement. The app has more than 20M+ installs & 4.1 average ratings.
Feature and Specifications
It helps you in calculating the cost of building a specific space or an entire home
With its user-friendly interface, it is quite easy to measure and sketch interior plans in 2D & 3D
Mail connectivity helps improve your day-to-day operations
Feature where you can add notes, customs forms, 360° images & mark-ups for creating structured reports that in turn eliminates confusion.
Pros
Eye-catching design and easy-to-use interface
Helps in detecting and capturing windows and doors
Compatible with AutoCAD, Excel, and Chief Architect
With a customized price list, it's easier to calculate the costs of materials
Cons
In the free version, the drawing contains watermarks
Plan-based navigation is accompanied by minor freezes
Price: From $9.99 per month, with a free trial
Level: Amateurs and professionals
OS: Android, iOS, macOS, Windows
3. Roomle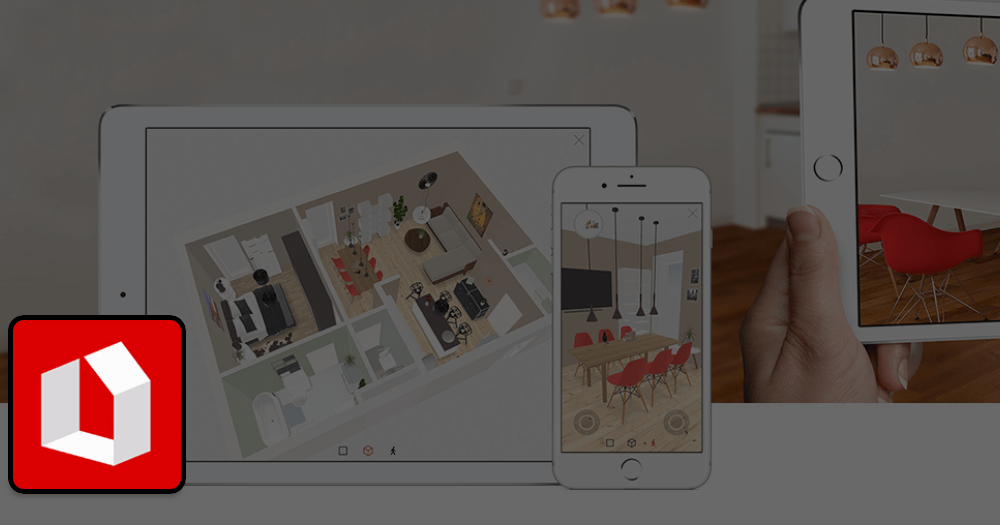 With Roomle, you get an aesthetically pleasing interface with refreshing furnishing and planning experience on your mobile and web devices. It's simple, intuitive, and easy to access. Make drawings of your floor plan and furnish them with a choice of thousands of products from reputed manufacturers.
You can easily view and configure furniture as the app provides you with real-time viewing in real 3D rooms and augmented reality. That's the power of augmented reality: it helps professional architects and designers to make layouts in the best manner possible.
However, the app is not free but it's worth spending your money on. When we compare the app to its competitors, it has got much better visualization quality and that's the reason we have included this astonishing app on our list. The app is available for Apple devices & Android devices.
Feature and Specifications
Like on paper, you can easily draw floor plans with your fingertip
A pool of thousands of furniture items from famous brands
It allows you to make configurations to your furniture in live 3D
Share plans with your loved ones and place virtual dream furniture into real 3d rooms with augmented reality
Analyze results from all angles by walking through virtual furnished rooms in 3D
Available For web, iOS, and Android.
Pros
An intuitive 3D interior room design app
A complete set of standardized tools
A comprehensive library of thousands of furniture & fittings
Cons
Works only in the online mode
Visualization is worse than in similar programs
Price: From $150 per month, with a free trial
Level: Beginners and amateurs
OS: iOS, Android
Want to Launch Your Own Mobile App?
Request A Free Quote
4. Room Planner App by IKEA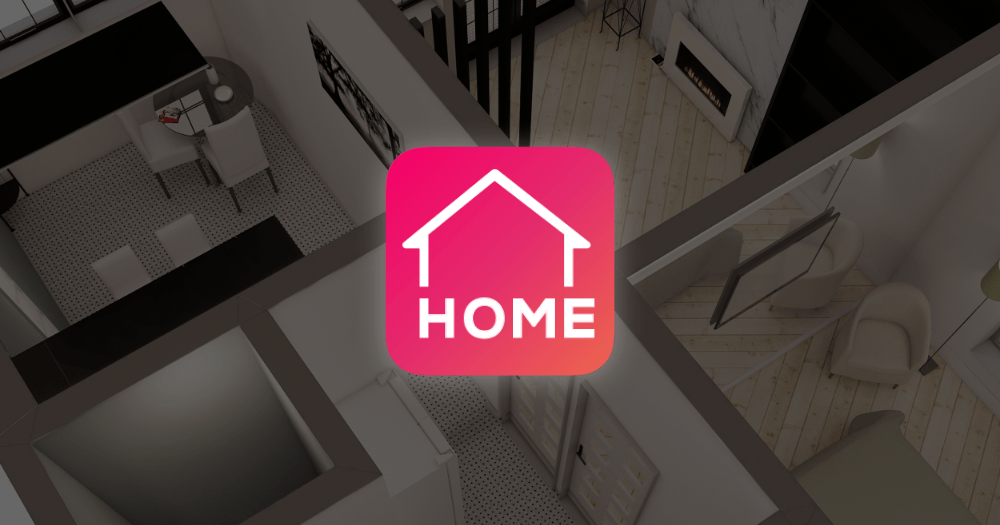 IKEA, the best room planner app for your next interior design project offers built-in interior design features built on the web that walks you through the user-friendly configuration of your own layout. It is not that beginner friendly as some of the features are dedicated to experienced interior designers.
The app asks you to specify the wish list of your new room if you like the home decor design you created. Lastly, to cut the long story short, the tool is extremely easy to use, free, and can benefit you in the greatest manner possible when you set your room redecorating budget.
Feature and Specifications
It allows you to create a 3D model of your room in real-time
You can easily add the room size, the floors, and the walls and choose from your gallery what you want.
The app offers you a list of space resources that include a futuristic virtual kitchen calendar, a master bedroom planner, a bath planner, and more.
Pros
Loaded with multiple features
Easy-to-use interface
The brand – IKEA itself is the person behind
Cons
Asks you to buy a paid subscription if you want to access the premium features
Price: Free
Level: Amateurs and professionals
OS: Android, iOS, macOS, Windows
5. Home Styler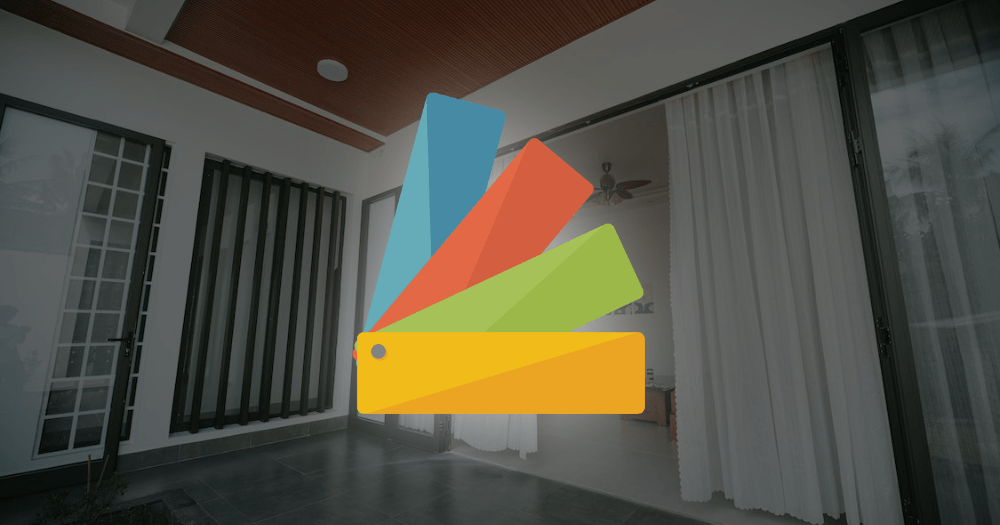 The homestyle room design app was created by Autodesk and was sold to Easyhome in 2017. Other programs offered by Autodesk namely AutoCAD, REVIT, and 3ds Studio Max require formal training unlike in Homestyler app which is user-friendly and can be operated easily without any formal training.
The software is enriched with the drag and drop feature which allows you to build your own designs and floor plans. So even if you are an amateur virtual room designer, tools like 3D room designer and 3D floor planner within the app will help you greatly in creating astonishing room designs & layouts.
The app consists of a 'furnish and decorates tool' where you can choose appliances, furniture, cabinetry, and similar items without any difficulty. Hence it gives you a great amount of sense and freedom to personalize your space.
Feature and Specifications
Create 3D & 2D floor plans with the help of the home designer tool
Choose from a pool of more than 100k furniture models of popular brands
Fully customizable options where you can change the size, material, lighting, and color.
High-resolution renders and panorama to visualize designs
Pros
HomeStyler is a quick design app
Loaded with eye-pleasing presets
Works great in the web browser version
Cons
Poor interactive 3d capability
No polish language option
Sometimes becomes less efficient due to extra delay and lag
Price: From $4.9 per month, offers a free version
Level: For professionals
OS: Android, iOS, Web, macOS, Windows
You Might be interested to check more App Listing:
6. Housecraft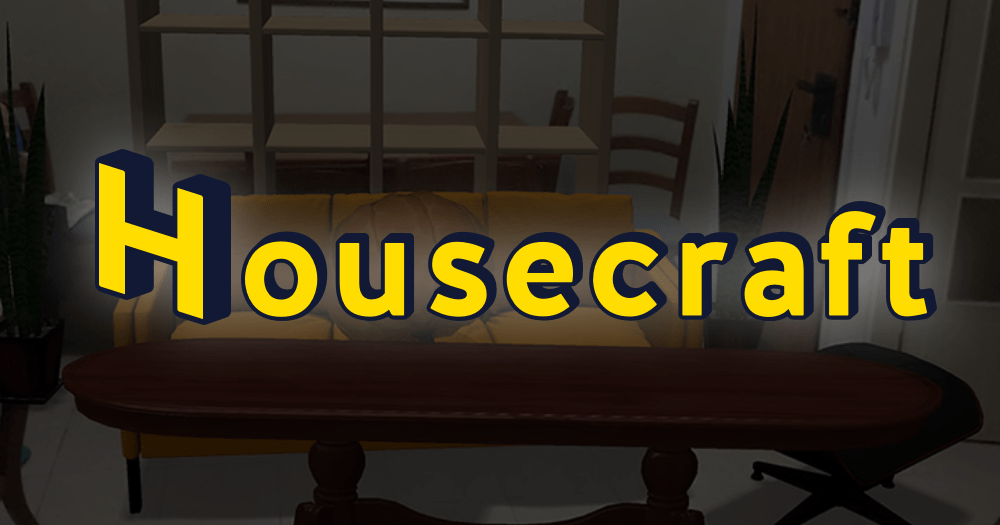 An interactive room designer app where you can see all the purchased furniture and décor to consider where they can be installed in the best manner possible. This mesmerizing room decorating application consists of a large catalog that makes furniture selection quite easy.
With 3D room design, you can correctly arrange objects within the interior to examine them from all angles to save the resultant designs ultimately. This greatly helps in drawing sensible comparisons so that whenever you make purchases you do it correctly.
There are fewer chances of going wrong with all those amazing choices in terms of decor elements, furniture, and color palette combination. Make use of this free furniture layout app to plan your room design.
Feature and Specifications
The app allows you to adjust the length, width, and height of the furniture.
Here you can easily build a 3D house design according to the instructions.
A beginner-friendly app
Pros
Regular improvements can be seen in the room visualizer app
Simple and easy-to-use interface
Good app support
Major bug fixes with every update
Cons
Some features are missing
Privacy Concerns
Limited option while selecting goods
No option to save & design a photo background
Price: Free
Level: Professionals, beginners, and amateurs
OS: iOS
7. Home Design 3D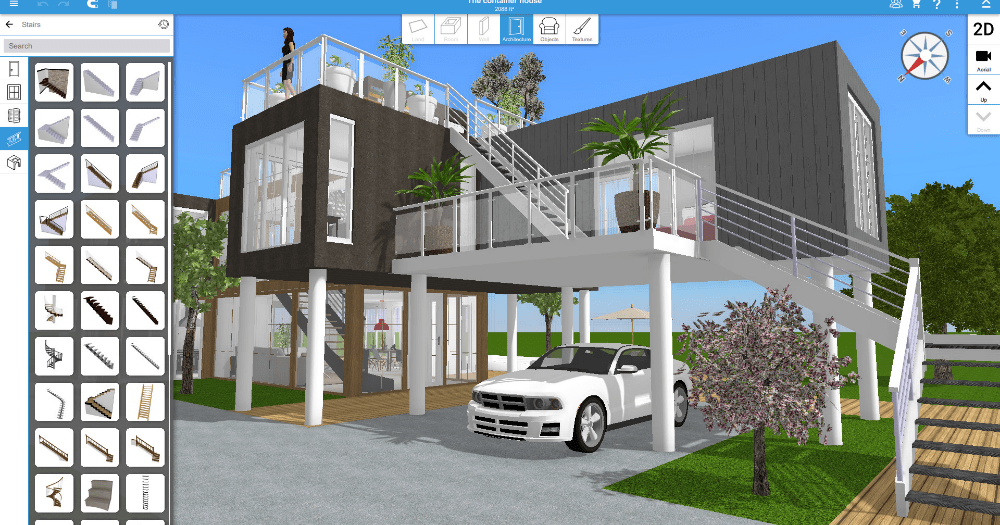 With the Home Design apps, it is easy to create, decorate and furnish your home space. The app also allows you to view all of this in 2D/3D mode and share ideas with other users. This beginner-friendly app has features that are fully accessible and allow you to start designing, with no prior designing experience.
The 3D app design gives you the freedom to adjust the thickness and height of walls along with corner partitions. You can apply multiple filters to get an idea of how the room will look at night as well as in daylight.
With 3D Home Design App, you can change the color of your sofa/walls, install furniture, place cabinets, and a lot more. Firstly, just draw a plan of your house, and break it down into rooms. Then the step comes where you start solving the problems of repairing and placing furniture in the house.
Feature and Specifications
Multiple lighting formats and methods
Installing sofa, doors, windows, etc. according to the room size is very easy
You can share your creation on the gallery
Draw your floor plans in 3D and 2D
Easily import your blueprints and save them on the drive
Convert Your App Idea into Reality
Request A Free Quote
Pros
Wide range of furniture to select from
Simple Control
Intuitive Interface
Fully editable elements
Quickly create your projects
Cons
Only the paid version gives you the full functionality within the app
No floor supports
Semi-circular and beveled corners aren't supported
Price: Free
Level: Amateurs and professionals
OS: Android, iOS, macOS, Windows
8. Planner 5D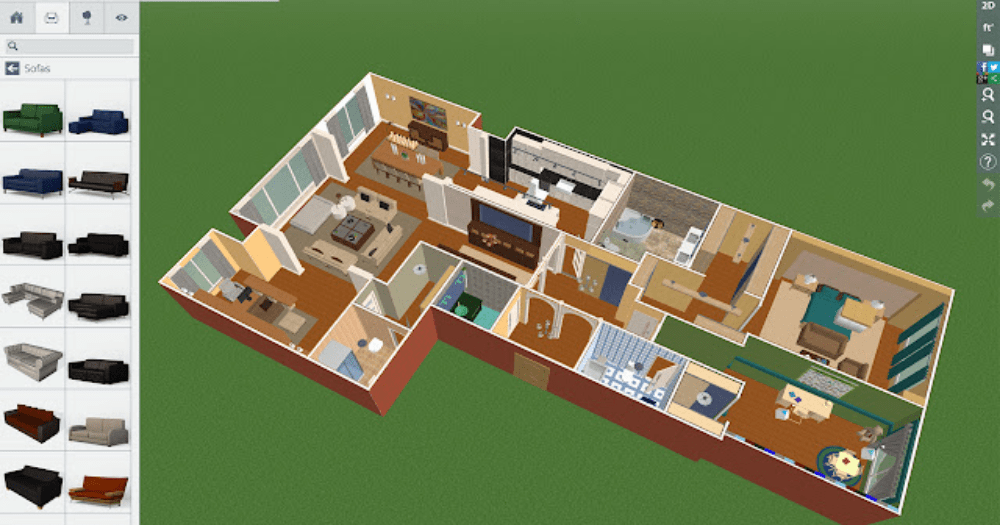 Planner 5D is the largest free room architecture app in the market. It offers you a wide range of tools for working with 2D and 3D formats. The app allows you to create a 3D design of your room intuitively. As the interface is simple, you don't need to have the experience to use this app.
The app also allows you to create environments and pools with spectacular 3D graphics. The user can get an ample amount of innovative room design ideas with the help of the gallery within the application. Explore trendy and fresh concepts from other designers in the interactive space.
Planner 5D is user-friendly and offers fabrics, personalised textures, and editing posts all under one roof. Plus it has over 4000 object catalogues and is available for uploading in one single space. However, if you want to access the full collection, you need to pay a certain amount.
Feature and Specifications
Use the drag & drop feature to create unlimited projects with detailed 2D/3D plans
Get access to more than 150 items including appliances, furniture, and more.
Synch with all platforms to make your designing tasks easy
The app is Multilingual and supports Italian, German, Russian, Spanish, and many more languages
Fully customizable and you can choose from different colors, patterns, and textures from a catalog.
Pros
Full screen and compact mode
Beginner-friendly user interface
High-quality texture rendering
Customizable control buttons
Quickly arrange various objects in the room
Cons
The utility is not compatible with Microsoft Windows XP
Advanced features are available in the full version
Price: Free & Paid
Level: Amateurs and Professionals
OS: Android, iOS, macOS, Windows
9. Amikasa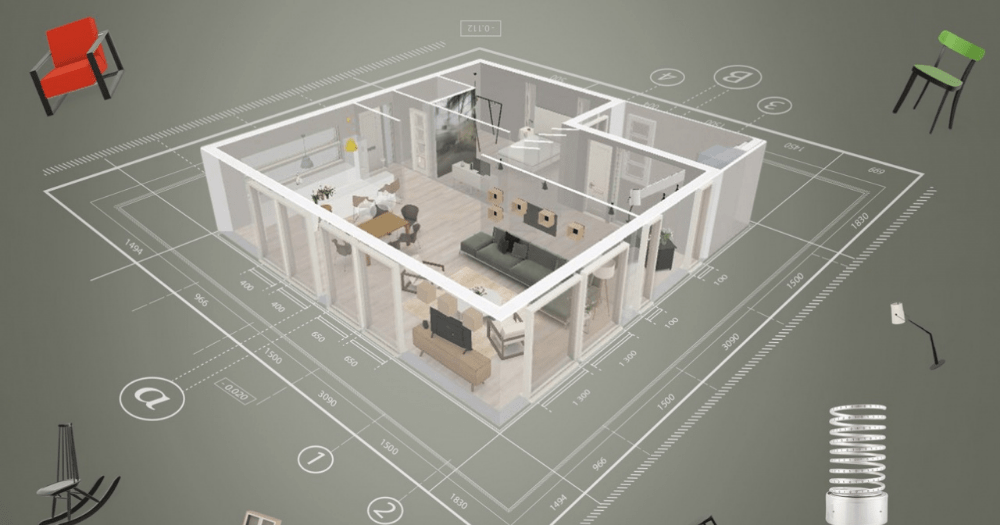 Amikasa is an ideal app for someone who is seeking a deeper approach to redecorating but prefers using items that are available for purchase rather than stock images. This 3D room designer helps you decorate your room using exact dimensions so you can create, update and renovate rooms and structures quite conveniently.
Plus, Amikasa also allows you to add furniture and choose floors and wall colors. The color chart feature within the app helps choose your scheme and floor and rearrange your furniture. You can make use of augmented reality within the app in order to see how your finished designs will look.
Feature and Specifications
Better buying decisions as the app allows your favourite items that you already tried
You can completely redecorate your house in a few minutes with its advanced functionality
With its color chart feature, you can choose your scheme and floor and rearrange your furniture as per your requirement
You can predefine your shape so it's easy for you to select room space ex. Rectangular, t-shape, etc.
Pros
A massive pool of interior items and accessories to choose from
By using a camera you can project furniture onto a real photo
Cons
A confined set of tools
The incapability of hand-designing models
A little complicated interface
Price: Free
Level: For professionals
OS: iOS, Windows
10. Roomstyler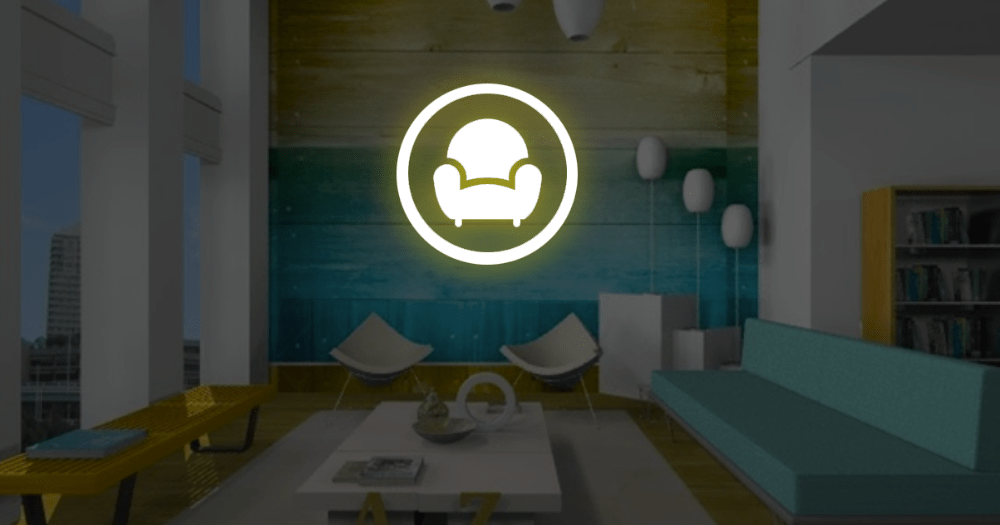 A highly intuitive app that is loved by almost every interior designer. You can learn how to use the app quite easily with the help of a good collection of video tutorials within the Roomstyler room design application.
To begin with, simply decorate your interior from scratch even if there's no template. You should not get worried as you can simply drag and drop items like walls & windows to see the result instantly both in 3D and 2D. Plus customization options in terms of colors and sizes are also available.
The cherry on the cake is when you get the option to furnish your interior with real-life products is something worth looking for. This feature will help its users to imagine how certain appliances that they plan to buy will look in their new homes.
Feature and Specifications
You can browse more than 1000 room designs and cast your vote for the best design contests.
With just a few clicks you can add walls, furniture, and doors to your home.
The Roomstyler 3D library helps you change the colors of your walls and add furniture to your room.
Pros
More than 120,000 décor items
Allows you to see the work of other users
You get to decorate your home with the collections of Marks & Spencer, John Lewis, and others
You are given various design topics on which you can compete with other users
Cons
Limiting workspace from top to bottom
No real-time 3D design mode
Absence of local saving or file export
Price: Free
Level: For amateurs and professionals
OS: Web, iOS, macOS
Room Planner App Development Cost
The cost to create a home design app entirely depends upon the features and functionality integrated into the app. When the app is designed for a single platform and with basic features, it costs around $25000 – $35000. Whereas, if the room design app is designed for multiple platforms and with advanced features and functionality then in such a case the cost gets doubled – around $50,000 – $70,000.
Hire Certified App Developers
Request A Free Quote
Conclusion: Room Designer Apps
At last, it is quite clear that there is no hard and fast rule to decide which room design app is the best and which isn't. In the above list, we have presented you with some of the best room design apps that are prevailing in the current market. Each of the tools discussed above has its limitations and advantages, but they all deserve attention and can greatly benefit you while you decorate your home space. Just choose any one of these apps and start designing on your own. This could be a great learning curve for someone who is just starting. You can also contact us to get free consulting and we would be happy to help. Lastly, if you find this piece of information useful, just drop a comment below.
FAQ's: Best Room Planner App
1. Is there an App where I can Redesign My Room?
Yes, there are many apps in the market that help you redesign your room. One of them is the Homestyler app where you can take a picture of your room to design it. The app has got a drag-and-drop functionality where you can add 3D furniture and accessories to your space.
2. How Can I Design My Interior Room Online For Free?
In order to design your room online for free multiple apps are available today such as Planner 5D, Home Design 3D, and Homestyler. Designing your house for free like an interior design expert is quite easy with these applications.
3. Is There An App to See How Furniture Will Look in a Room?
There is an amazing room-designing app by IKEA called Room Planner which is also known as the IKEA furniture visualizer app. It is one of the best bedroom design apps where you can upload your room's picture and decorate it with available furniture from IKEA.
4. What is the Best Room design App?
This is quite subjective as that totally depends on what type of home design you need to do. You also need to consider factors like your knowledge and skill level in using these types of 3D software tools. Try several to see which one aligns with your goals.
5. Is there an App Where I Can Design My Room for Free?
You can go with Houzz which is a free 3d room design app available on both Android and iOS. The app allows you to create a floor plan so before purchasing furniture, you can ensure that it fits in the room you'd like to decorate. Another room-designing app that you can try is MagicPlan where you can perform realistic room design. Here you can input your room's dimensions by drawing, measuring, and using your phone's camera to create the floor plan.
6. Is Room Planner 3D free?
The app is free to install, however, you need to pay a certain amount to use the advanced functionality within the app.