Looking for a Drupal Development company to build your website or better manage the content of your existing website? You need to look no further as The NineHertz has listed the best Drupal Development companies in this list. According to WebTribunal, more than 1.7 million websites are based on Drupal in 2022. Drupal is a powerful platform and only proficient Drupal developers can help you leverage its capabilities.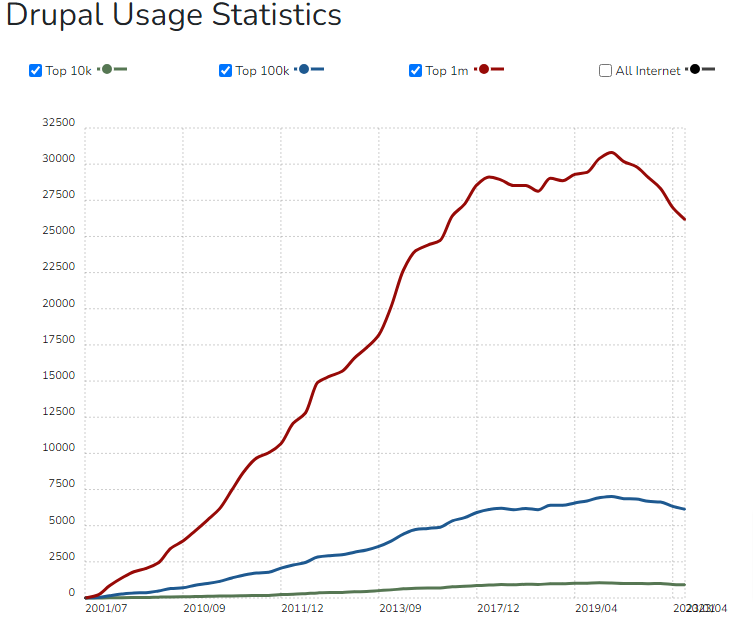 Source: https://trends.builtwith.com/
While there are plenty of Drupal web development companies out there to eat up your money and give nothing in return, it is important to give your project in reliable hands. So, here is the list of companies you can rely on for your Drupal development project.
What is Drupal Development Company?
Drupal is a free and open-source content management system that helps to maintain and build e-commerce websites, online directories, and numerous other types of digital content. The core competency of Drupal is that it allows even a non-technical person to feed content, make changes and perform a lot of tasks on a website. So, a registered professional entity that carries professionals to develop and manage digital platforms with Drupal is called a Drupal development company.
In such a firm, you will find various roles such as Drupal Site Builder, Drupal themes/frontend developer, Drupal Module Developer/backend developer, Drupal Generalist, sysadmin, QA, Project Manager, etc.
Top 10 Drupal Development Companies
Find the curated list of the top 10 Drupal development companies.
| Company Name | Foundation year | Per hour cost | Key Clients |
| --- | --- | --- | --- |
| The NineHertz | 2008 | < $25 | JMRC, Casio, Samsung, Reliance, Jio, Air Asia |
| Five Jars | 2017 | $100 – $149 | George Washington's Mount Vernon, YMCA of the North, Council for Exceptional Children, YMCA of Greater Brandywine |
| Interactive Strategies | 2001 | $150 – $199 | Rainforest Trust, American Society of Contract and Refractive Surgeons, Association for Health System, Davis Construction, JK Moving |
| Integral Vision | 2009 | $50 – $99 | Speakerhub.com, Ludwig Museum, Hungarian National Museum |
| ArcTouch | 2009 | $50 – $99 | Walmart, Audi, Hawaiian Airlines, Quixlet, 3M |
| Unleashed Technologies | 2007 | $150 – $199 | Supernus Pharmaceuticals, The United States Army, Sandy Spring Bank |
| BairesDev | 2009 | $50 – $99 | Google, Rolls-Royce, Pinterest, EY, RightSide, Whirlpool, HP |
| Savas Labs | 2013 | $150 – $199 | MIT, Duke, National Public Media, Omega Institute, Hunter Boots |
| Rootstack | 2010 | $50 – $99 | Atlas Bank, IKTINUs, Waterway, United Nations, LG, Aliss |
| nClud | 1998 | $150 – $199 | Apple, Google, Amazon, Puma, Intel, The Washington Post |
30 Best Drupal Developers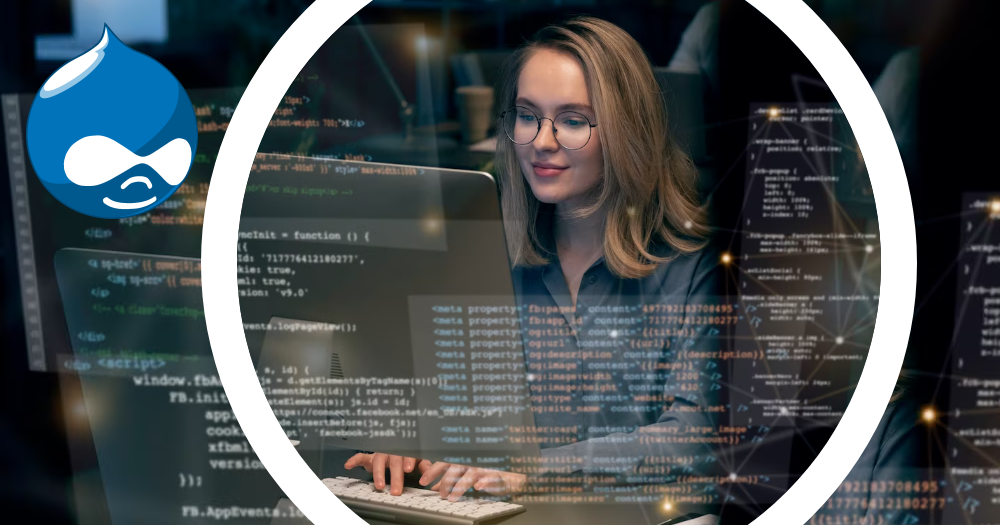 Let's delve into comprehensive details about all Drupal development companies.
1. The NineHertz: Best Drupal Development Company Overall
When looking for a Drupal web development company, The NineHertz is the first name you can rely on. This is a burgeoning and well-established IT company incepted in 2008. Under its Drupal services, the firm provides a wide range of professional services including Drupal Consulting Services, Drupal Web Design, Drupal Commerce, Drupal Migration and Upgrade, Drupal API Integration, Drupal Modules Development, and much more.
In their journey of more than 1.5 decades, The NineHertz has delivered multiple Drupal Projects including Online Travel Booking System, Online Shopping Platform, Food Ordering Website, E-Learning Management System, etc. With its top-notch services and quality project outcomes, the firm has managed to achieve a milestone of 90% repetitive clients.
When partnered with The NineHertz, you leverage a range of Drupal platform advantages like security, multilingual capabilities, open sources, flexibility, scalability, and much more. The long experience of The NineHertz has helped them to explore areas where one can save time and cost without compromising with quality and potential of the platform.
Key Highlights
2. Five Jars
This is a New York-based Drupal development company recognized by Clutch, The Manifest, 99Firms, techreviewer, UpCity, People's Choice 2022, and many other entities. With its Drupal development services, the firm has explored a range of industries including Media, health & fitness, enterprise, art & culture, nonprofits, and much more. The firm focuses on the utmost results with its five values such as the highest quality, unrivaled creativity, full transparency, unconditional respect, and unparalleled innovativeness.
Key Highlights
Transparency
20+ mid to enterprise clients
30 millions users of deployed software
45% team members with over 7 years of experience
Also Explore: PHP Development Companies
3. Interactive Strategies
Interactive Strategies is also one of the Drupal development companies that provide high-end solutions with strong security features and custom modules. The firm has developed a headless architecture using Ember or REACT JavaScript framework that delivers exceptional extensibility and performance for the end users. Be it custom Drupal modules, themes, responsive Drupal design, server support, mobile Drupal site, or anything else, Interactive Strategies gets everything covered for you.
Key Highlights
Broad service offerings
Strong project portfolio
22+ years of experience
Recognition by Clutch, nglcc, etc.
Need Help in Drupal Development
Hire Certified Drupal Developers
4. Integral Vision
The team of Drupal developers, working on the platform since 2009, Integral Vision is a well-known name in Drupal development landscape. The headquarter of the company is established in Hungary. Integral Vision has expertise in working on innovative and unique ideas, designing, developing, growing/maintaining, and much more. So, not only you can develop your Drupal website with Integral Vision, but they also help you maintain the content and quality.
Key Highlights
Strong customer relationship
Multiple service offerings
Key clients like Speakerhub, Eutraining, Ludwig Museum, etc.
5. ArcTouch
With an experience of more than 15 years, ArcTouch has become a well known Drupal web development company based in Canada. Since its inception, ArcTouch ash developed as well as maintained large-scale Drupal sites for a range of known brands including Reddi-wip, Husman's, and Hawaiian Potato Chips.
Key Highlights
Strong project portfolio
15+ years of experience
Good client base
Also Explore: Python Development Companies
6. Unleashed Technologies
Unleashed Technologies is also one of the well-known Drupal development companies that help build top-notch websites with high content management capabilities for their clients. The firm is an expert at understanding the particular needs of its clients and instilling the features that meet the specific needs and expectations of each client.
Key Highlights
15+ years of experience
A dedicated team of Drupal web developers
Custom software solutions
7. BairesDev
Serving more than 174 world-class clients, BairesDev has become a popular Drupal development firm with awards and recognition from GoodFirms, Clutch, Inc. 5000 list, Forbes, American Business Awards, and much more. In this landscape, BairesDev carries an experience of more than a decade. The company hires only the top 1% of IT talent which helps to make sure that every project is delivered tops the quality standards.
Key Highlights
91.2% Average Customer Satisfaction
174 active world-class clients
70.3 net promotor score
Recognized by various professional entities
8. Savas Labs
Drupal development services are one of the core services provided by Savas Labs. Vision carries the firm to make Drupal a first-class choice for building powerful content-driven websites. The firm has expertise in crafting unique and custom sites to help client showcase their content easily. Savas Labs provide insights and advice to help ensure that web development is completed on time, within budget to the client's satisfaction.
Key Highlights
Custom CMS development
Unmatched strategy development
Ethical value consideration
9. Rootstack
This is a known Drupal development company which was established in 2010. The client base of the firm includes names like Hyundai, Smithsonian Institution, CAT, Heineken, etc. Rootstack has experts in different programming languages including JavaScript, C, C++, Python, and much more. The firm follows an agile methodology to carve the best shape of software.
Key Highlights
Satisfied customer base
Experience of around 1.5 decades
Multiple locations of operation
An extremely skilled team of developers
Hire Certified Drupal Developers
Convert Your Project Idea into Reality
10. nClud
nClud is a Washington-based Drupal web development company that provides web development services to its clients. The firm has a technology partnerships with entities like Hubsport, Shopify, Acquia, tumblr, Amazon Web Services, Pantheon, etc. Other than Drupal, nClud also works on other technologies like Ruby on Rails, WordPress, and Meteor.
Key Highlights
Strong client base
Experience of 25+ years
Wide service portfolio
24/7 operrations
Also Explore: NodeJS Development Companies
11. Fruition
Operating in the Drupal development landscape for more than 20 years, Fruiton is known for their cutting-edge web development solutions. The company has attended more than 10 Drupalcon events. The solutions developed by Fruition are equipped with high-end security as the Drupal expert team at Fruition includes the members of official Drupal security team.
Key highlights
20+ years of experience
AI integration in solutions
A dedicated team of Drupal Developers
Multiple services offering
12. Skynet Technologies
Not only a developer but a proud member of the Drupal Association, Skynet Technologies provide all kind of custom Drupal services. Be it white-label Drupal development services, module development, theme development, eCommerce development, third-party integrations, migration, or upgrade, Skynet Technologies gets everything covered.
Key Highlights
Drupal Association Certified Member
All-in-one Drupal development services
Broad industry exposure
Customized solutions for Drupal 8 & 9.
13. Catch Digital
The UK-based Drupal development company, Catch is a popular name in the industry. With their expertise in evergrowing technologies, the firm has served prestigious clients like SES, University of Salford Manchester, Rimmel London, Oracle, Worldpay, Stonewall, IOP, and New West End Company. Partnering with Catch Digital, you can leverage a range of Drupal advantages like friendly URLs, Searching, role-based permission systems, version control, analysis, tracking, statistics, and much more.
Key Highlights
15+ years of experience
Strong client portfolio
Multiple services
Recognition from Econsultancy, Design Week, The Drum, etc
14. Vao
Vao is among Poland-based Drupal development companies that carries expertise in Drupal web development and Drupal eCommerce development. Other than web development, you can also leverage other range of services as well which include a mobile app, MVP development, IoT, AR, VR, IT consulting and audit, and much more. So, you don't need to find the external support for advanced features and integrations in your Drupal webiste or ecommerce store while working with Vao.
Key Highlights
Experience of over 2 decades
Timely project delivery
State-of-the-art project management
Good client base
15. Marzee
Being one of the best Drupal web development companies, Marzee has worked on several Drupal projects. It includes Impulso, Cesop Local, Switch Laboratory, Re Seed, and much more. The firm has exceptional expertise in creating institutional websites, redesigning, live-streaming platforms, serverless applications, data and content hubs, matchmaking platforms, intelligent dashboards, subscription platforms, interfaces for research results, marketplace, and forums, digital transformations, etc.
Key Highlights
Expertise in multiple technologies and services
Strong project portfolio
Agile methodology
Positive reviews by clients at different platforms
16. August Ash
This is also a Drupal development company based in Bloomington. Since its inception in 1999, the firm has delivered many Drupal projects helping their client to begin their digital journey. Moreover, August Ash has even received the silver verification from Clutch that well represents their quality service. The company provides overall IT development services to its clients.
Key Highlights
160+ clients
506% E-commerce ROAS
22+ years in business
16+ capabilities
17. Itomic
Itomic is an Australia-based company that is known for providing Drupal web development services to its clients. Along with developing innovative drual solutions for the target audience and helping them ensure their target audeince, Itomic has also included various other services as iwell in the portfolio. It includes mobile app development, iPhone Android development, web hosting, CMS Security, and Web Design in Perth.
Key Highlights
Strong client base
Large technology exposure
Multiple services under one roof
Over 2 decades of experience
18. Spark DSG LLC
Also famous for its first name Spark, this is one of the best Drupal development companies that deliver a range of solutions under the segment. With its wide service portfolio, Spark DSG LLC has explored a range of industries such as Retail, Financial, Healthcare, industrial, and startups. The firm utilizes an agile methodology that helps them bring the best outcome.
Key Highlights
11 years in business
13 international markets
2000+ projects delivered
Clients like Ascensus, Radial, Tarte, Watts
19. Lightflows
Lightflows is a UK-based Drupal development agency that helps you create a winning website and connect your target audience on digital platforms. The firm carries over 20 years of experience working on Drupal development and they have written thousands of lines of code to be translated into beautiful websites. Be it site architecture, theme development, integration, SEO, performance tuning, or code reviews, Lightflows gets everything covered.
Key Highlights
Strong project portfolio
20+ years of experience
Dedicated Drupal web Developers
Wide service offerings
20. Top Bros
One of the known Drupal Web development companies, Top Bros is established in Canada. The company has developed various websites in their professional journey with a range of technical support such as PHP, Codelgniter, Laravel, Drupal, React, Node.js, Django, and more. Top Bros has received recognition for their quality work on platforms like Clutch.
Key Highlights
Overall web development and maintenance services
Positive client reviews
Agile methodology
Strong project portfolio
21. Ponticlaro
This is also a Drupal development company carrying mastery's in developing Drupal websites with elegant features, secure user management, and large archives of content. So far, the company has provided its Drupal web development services to well-known businesses of different sectors and sizes including Pentagram Design, Loyola Marymount University, Philbrook Museum, Scosha, AIA Austin, Columbia University's Arts Alumni, etc.
Key Highlights
15+ years of experience
Multiple service offerings
Strong client base
Different technology exposure
22. SkyCatchFire
Serving a wide range of clients like NetJets, Kingmakers, Pioneer Energy Management, Hartwick College, PFW Admissions, etc., SkyCatchFire keeps Drupal development at the center of its web development services. The firm works on certain values which make them reliable for their client base and deliver a high-quality Drupal-based website.
Key Highlights
Dedicated Drupal developers
Multiple platform support
Over a decade of experience
23. Web4Pro
Web4Pro is a Ukraine-based Drupal web development company having expertise in building flexible, modern, and powerful internet solutions. The firm has good expertise in experimenting and thus developing innovative solutions with Drupal. The Drupal service portfolio of Web4Pro includes the services like Drupal support, optimization services, module development, migration services, eCommerce development, custom development, and much more.
Key Highlights
Focuses on sustainability
Broad industry exposure
Strong client relationships
Dedicated eCommerce development brand
24. Kanopi Studios
This is one of the Canada-based top Drupal development companies delivering a vast range of Drupal development services to its target audience. Kanopi Studios has worked on a range of case studies such as Cohen Veterans Network, First Tee, Alameda County Community Food, Covenant House, San Francisco, The National Council for the Blind in Ireland, Sunnylands, and much more.
Key Highlights
75+ members in the team
Site building with at least AA WCAG Compliant
Worked for AAA-compliant client
Experienced and skilled staff
25. OneEach Technologies
OneEach Technology is a dedicated team of Drupal developers who believes to deliver unique website solutions with technology. The firm helps you leverage the various benefits of Drupal such as great standard features, templates, easy content authoring and updating, enhanced performance, flexibility, security, etc. The company has already worked on several scaleable digital products developed with Drupal.
Key Highlights
800+ website customers around the globe
24 years in operations
Customers from 47 states across America
Multiple technology exposure
26. Cheeky Monkey Media Inc.
More like a Drupal Migration company, Cheeky Monkey Media Inc. has worked with several brands like Jobs For The Future, Mega Bloks, National Hemophilia Foundation, Nature Canada, The Royal Conservatory, Souls Grown Deep, UBC, and Uniworld Online. The firm has dedicated Drupal developers that provide website support to the client and help them maintain an efficient presence on online platforms.
Key Highlights
Dedicated web development and maintenance company
Strong project portfolio
15+ years of experience
Custom solution development
27. BrainSum
The Hungary-based IT development company, Brainsum provides custom Drupal development services. The firm is has ample experience in developing and managing the high-traffic Drupal portals and e-shops. Be it a news portal, a corporate website with a complex structure, an intranet portal, headless CMS, or any kind of web application, BrainSum gets everything covered for you.
Key Highlights
Dedicated Drupal development company
Wide industry exposure
Strong relationships with clients
Wide service portfolio
28. Chromatic
Trusted by a number of clients such as Segal Benz, Imprivata, Fortra, Poets.org, Theatermania, and many others on the list, Chromatic is a well-known Drupal development company. They provide different Drupal services like API Integration & Design, custom enterprise applications, multi-tenant editorial platforms & decoupled architectures, development consulting & leadership, WCAG Standard Auditing & Remediation, and much more.
Key Highlights
Dedicated Drupal developers
Experienced and skilled team
Strong client base
Wide service offerings
29. Electric Citizen
Electric Citizen is working with Drupal technology since 2008 and their team has launched dozens of Drupal Sites. The company has been an active member of the open-source community and gained popularity with its capabilities, strengths, and best practices. Electric Citizen is a "Supporting Partner" and "Organization Member" of the Drupal Association. Moreover, the firm has also sponsored both regional and national conferences with Drupal.org.
Key Highlights
Strong client base
15+ years of experience
Experience working on several projects
Official Drupal partner
30. Drupfan
Drupfan is a Poland-based company that has Drupal as a core service in their tech stack. The firm has expertise in developing Drupal solutions for different industries. The firm worked on several solutions including Drupal security, Drupal support and maintenance, Drupal implementation, Drupal development, Drupal E-commerce, Drupal consulting, Drupal Audit, and Drupal Upgrade, complex websites and update, etc.
Key Highlights
100+ successful projects
10+ technologies in-house
20+ available experts
4 offices worldwide
How to Choose Drupal Development Companies?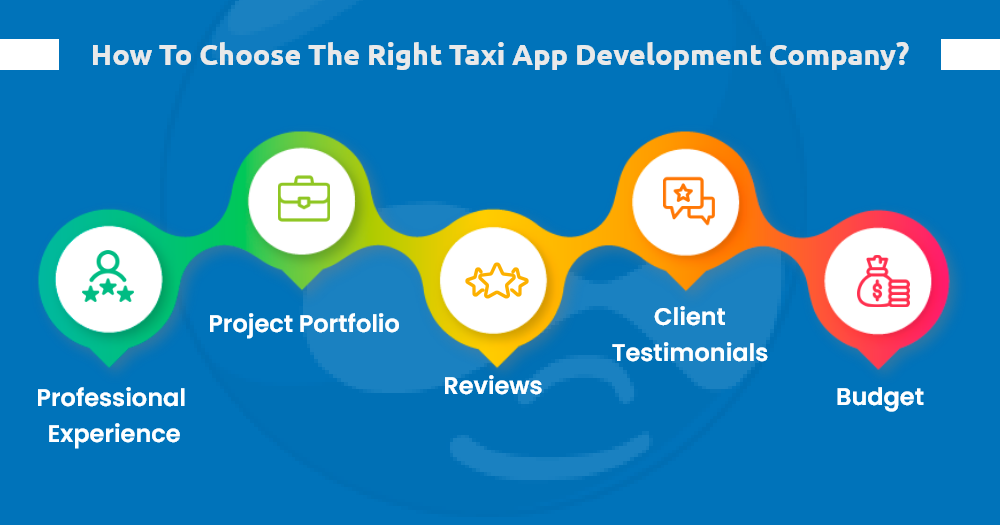 There are various measurement methods that you can use to find and choose a good Drupal development company-
Analyze the experience of developer
Drupal development firms carrying years of experience automatically gain expertise in the technology, allowing them to produce quality projects outcome. While a Drupal development team with good experience might cost you a little extra, analyze the experience of different Drupal development companies and select the one whose experience meets with your project requirements.
Project portfolio strength
The project portfolio of any Drupal development company will give you a good idea of the expertise of drupal development partner. If their project portfolio carries similar works to yours, they might be the right choice for your project. On the other hand, if they have not worked on any similar projects in their journey, you might prefer to continue your search.
Reviews and ratings
Client's ratings and reviews are considered the mirror of any business. There are multiple sites where you can find client reviews and ratings for different businesses. A company with good reviews can be the right choice for the project. However, these reviews should not be your only measurement to select the company as sometimes these reviews are influenced by competitors in the market.
Budget considerations
Multiple Drupal web development companies are going to cross your path with their offerings and the decision of choosing the one is going to be yours. Here, you have to take care of your budget. Stick to a particular investment range. While don't compromise the quality of the project for a couple of dollars, still it is a good idea to choose the development partner on the basis of our pre-defined partner.
Drupal Coding Standards
Certified Drupal developers follow Drupal coding standards while working on projects. So makes sure that your development partner is following the Drupal coding standards to write clean and easily understandable codes. It helps significantly in maintaining the quality of the codes.
Maintenance support
Deployment of your website is not going to be enough as it will require continuous maintenance, updates, and bug removal. So, choose a development company that provides ample maintenance support without adding the bulk of dollars to the bill for the same. It will not only help you get a quality platform but also to maintain the performance for end users.
How Much Do Drupal Development Services Cost?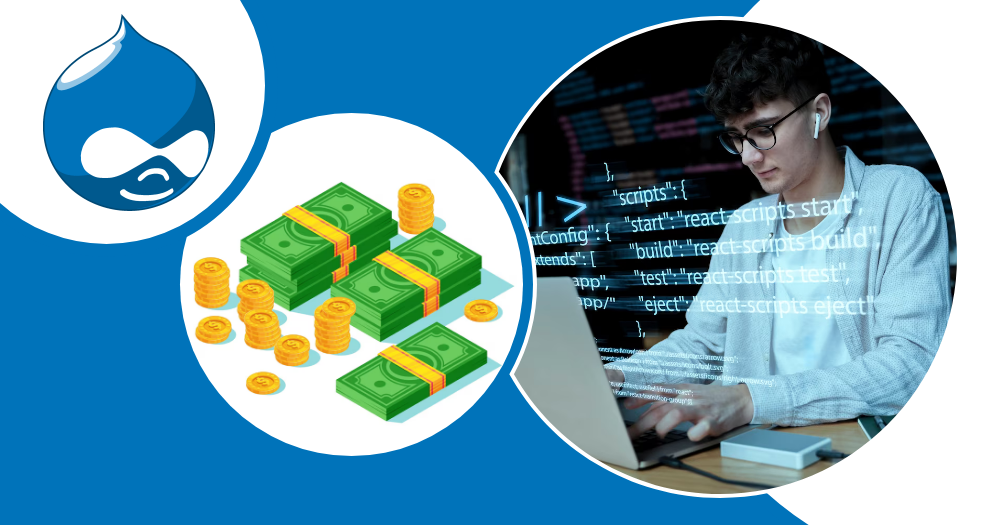 The cost of Drupal development services is highly variable, depending on a lot of factors. Due to the same, we can not tie the Drupal development cost to a particular numerical digit. Let's go through the determining factors of Drupal development services cost-
| | |
| --- | --- |
| Type of Drupal service | There is a different price for different Drupal services. Your bill will differ when you are choosing to develop a custom Drupal website as compared to post-maintenance of the website. |
| Functionalities | If you wish to develop a Drupal website with a lot of features, functionalities, and integration, it will cost more than a basic website with normal content. |
| Time is taken for development | More the time developers dedicate to your project, the higher will be the cost. |
| Location of developers | Hiring Drupal developers from Western countries like the USA, UK, Canada, Europe, etc. will cost you multiple of the cost of hiring expert Drupal developers from Asian countries like India. |
| Post maintenance support | Opting for post-maintenance support from your software development company will definitely add dollars to your bill. However, ensure the technical support for your website to run it smoothly and keep providing a seamless experience to users. |
| APIs and Third-party integration | If the functionalities of your website are requiring much API and third-party integration support, it will cost you an additional amount. |
How Do Drupal Web Development Companies Work?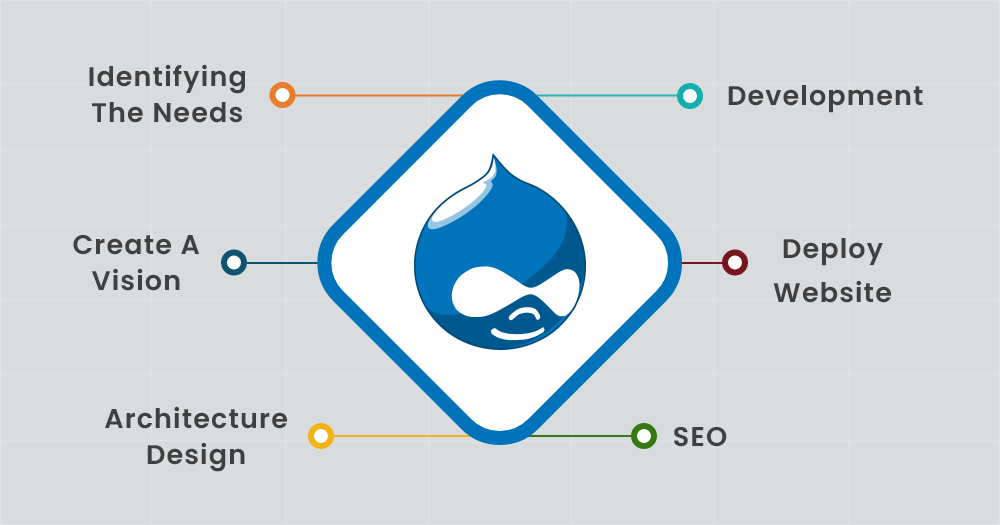 Here is the complete process that Drupal development companies follow to develop an innovative site-
Identifying the needs of your business
The first step for Drupal development process is identifying the needs of your company. If your business addresses a huge customer base with a lot of transactions every day, you will need a strongly built website that can handle huge traffic. At the same time, the features and functionalities of your website will also be decided on the basis of your business requirement.
Create a vision
You must know what you want to achieve with the website. If you just want to share the content and knowledge of your business to your target audience, it might need fewer features. But on the other hand, if you want to utilize your website for selling products or services, it will need more features and functionalities. So, your Drupal development company will ask about your vision behind the website.
Architecture design
Once you have shared your vision and requirement for website development with the firm, the first thing that they will deliver to you is architecture design. This is going to be a prototype where you can test and experience all the features, buttons, themes, designs, and appearance of the website. You can also seek the changes in the website at this stage as they can be easily implemented.
Drupal Development process
Here the coding work will take place where your team of expert Drupal developers will build the backend and frontend of the website. All the features, API, third-party integrations, and functionalities are added in this stage only.
Deploy your website and migrate content carefully
The next step that the Drupal web development company takes is deploying the website and migrating the content carefully. During making the website live, even the best-designed website can face unexpected challenges. So, this is one of the core steps of the process. At the same time, one migrates the data and content to the website with the help of some tools and technologies. Many tools are automated while others need manual inputs. No matter which process is being chosen, testing should be ensured.
SEO and post-maintenance
Once you have successfully deployed the website, you will be relying on different search engine optimization techniques to make your website visible to other users. Bringing the website top results is a must to get noticed by the target audience. Similarly, the tools such as Google Analytics provide you insight into your website to help you make smart decisions.
Benefits of Drupal Development Company
While going through the whole of the article and reading about these best Drupal development companies, the question must have hit your mind "What is the benefit of hiring a Drupal development company?". So, here is the answer-
The foremost benefit of hiring a Drupal web development company is that it is way more cost-efficient as compared to an in-house development team for your project. At the same time, bringing the different talents under one roof and giving them the project through freelancing might also cost you additional dollars for no reason.
Security is one of the core benefits that you get with a proficient Drupal development agency. These companies sign Non-Disclosure agreements that make sure that project information is safe for the stakeholders.
These companies are more reliable due to their brand presence in the market. The brand image is one of the main supporting factors for them to get business. Hence, they can never afford to affect their brand image.
You get everything under one roof while working with these companies. Be it the tech stack, feature choice, platform, or software development service, you can choose whatever you want.
Signing for post-maintenance support is extremely easy with Drupal development company. Most of the development teams even provide free ample support to their clients.
Having worked on a range of similar projects and carrying a long experience, they know the latest tech trends to be instilled in your solution.
How to Hire the Best Drupal Developers?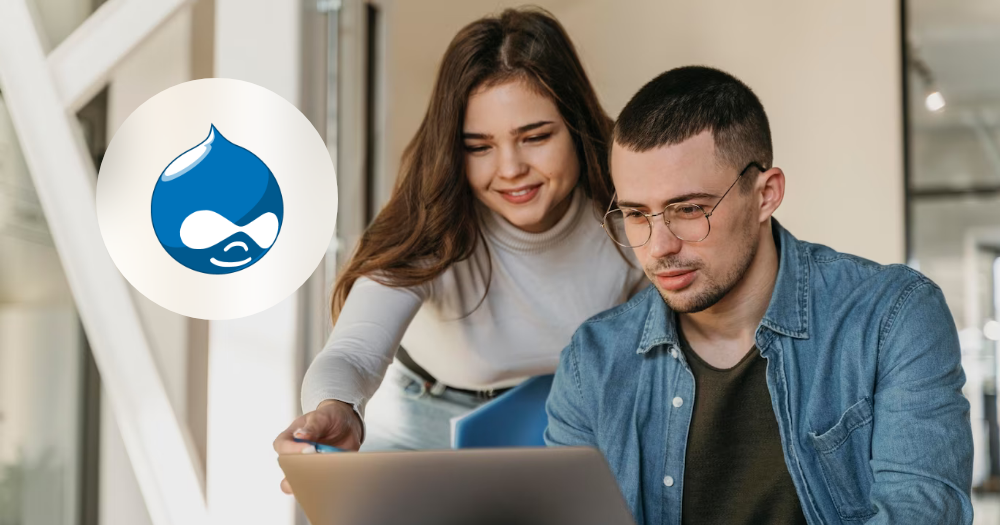 While choosing one of the above companies can be a good and time-saving idea, we never want to tie with a limited number of options. So, here are some mediums that can help you find the best Drupal developers-
Hiring platforms
Hiring platforms like Freelancer.com and Upwork can be a good choice to find the right drupal development partner for your project. These are the websites where the development companies as well as freelancers makes a bid on your project and you can choose the one according to budget, requirements, experience, and other preferences.
Known references
If you have anyone in your knowledge who has worked with any Drupal development company, the reference can be really useful. You can get deep knowledge about the development partner that can not be found on the internet. So, referring to a friend or known one for hiring a development company is one of the best methods.
Social media accounts
Social media handles of businesses are a good medium to reach development entities. First of all, these accounts give you good information about the key offerings of the firm, their working process, and many other things. So, having gone through the basic information of providers, you can contact them through social media.
Listing websites
Listing websites like Clutch and G2 are good options to analyze the different Drupal development companies and choose the right one. These websites hold information about thousands of companies and you can compare them simultaneously. Thus, it saves a lot of time and effort for you.
Hire Best Drupal Developers
Convert Your Project Idea into Reality
Conclusion: Best Drupal Web Development Company
Having a cutting-edge Drupal-based website can take your business to places. Be connecting to your target audience on a digital platform or offering your services to a wide customer base without geographical boundaries, the Drupal website enables you for everything. However, to leverage these benefits, it is important to partner with a proficient Drupal development company. Go through the above list of Drupal development companies and choose the best one for your project.
FAQ's: Top Drupal Developers
A) Which is the Top Drupal Development Company?
The NineHertz is the best Drupal Development company. With their experience of more than a decade and 250+ dedicated developers, The NineHertz has expertise in developing top-notch custom Drupal websites and solutions.
B) What are Drupal Development Services?
Drupal Development Services generally consists of-
Drupal Consulting Services,
Drupal Web Design,
Drupal Commerce,
Drupal Migration and Upgrade,
Drupal API Integration,
Drupal Modules Development
C) What is Drupal in Software Development?
Drupal is an open-source content management framework that can be customized for developing simple, complex, advanced, and innovative websites. These websites help businesses to connect to their audience via digital means.
D) What Does a Drupal Developer Do?
As a Drupal developer, one has to fulfill a range of roles and responsibilities. Be it developing the website, upgrading the platform, migrating the content, creating custom modules, or running automated tests, it all comes under the Drupal developer profile.
E) What Language Do Drupal Developers Use?
PHP is the most used language by Drupal developers.