Health Tips and Insights: Provides useful guides regularly to lead a healthy living and advice on illnesses.

Top-Most Popular Doctor Appointment Apps in 2020
In this section, we will discuss the most popular doctor scheduling apps providing services in the health sector in the US. The main features of the selected applications and the business models they follow.
#1 ZocDoc
Founded in 2007, ZocDoc is one of the most sought after doctor applications used by more than six million patients every month across the United States. People use this doctor scheduling app for more than 1800 types of medical procedures across 50 specialities.
ZocDoc raised funding through a series of rounds where financing led by Khosla Ventures. In Series A (August 18, 2008), the platform generated revenue of $3 million in a Series A which is followed by $15 million in a Series B (July 14, 2010) and $75 million in a Series C (September 22, 2011). The latest round of funding hit a $130 million milestone on August 20, 2015.
The application's user interface is easy to use and eye-pleasing for both doctors and patients.
Key Features of ZocDoc:
The facility of online doctor appointments for over 50 types of specialties including allergists, dentists, psychologists, dentists, ophthalmologists, etc.
Location-based searching of doctors in an insurance network
In-app reminders
Reviews from patients
Search based on colloquial languages that empower patients to find best-suited healthcare jargon
#2 Doctor on Demand
Headquartered in San Francisco, California, Doctor on Demand was founded in 2012. Since now the application has raised total funding of $160.7 million in four rounds. It received its latest funding from a Series C round on April 25, 2018.
With the Doctor on Demand, doctor appointment app, patients can get real-time video consultations from US-licensed healthcare providers 24/7/365. In addition to this, they can get consultations for diagnosis, prescriptions, and interpretations of lab reports. Also, patients are free to connect with different psychologists and psychiatrists using this platform.
Currently, Doctor on Demand, doctor appointment booking app connects over 1,500 board certified doctors across the US.
Followings are the Key Features of Doctor on Demand Application:
Online doctor consultation ease 24/7 of the day.
Ease of doctor searching and medical appointment scheduling accordingly
A complete portfolio of doctors including their degrees, certifications, ratings, and others.
In-app payment facility
Geo-location feature for searching drug stores to buy prescriptions.
#3 HealthTap
Incorporated in 2010, HealthTap is located in Palo Alto, California. So far, the company has managed to collect the revenue of $88.3 million in funding over six rounds. In its latest round of funding, Series C, HealthTap raised the funding of $50 million on January 1, 2017.
The HealthTap provides the consulting aids from a network of US-licensed physicians as its main service and the patients do not require to pay a single penny. Currently, the doctors' network, HealthTap working with, consists of 111,000 top-notch specialists who are ready to serve you 24/7/365 service no matter where you are.
Patients can get consultations with doctors through video call, phone call, or text-based chat immediately or by appointment.
Key Features of HealthTap Doctor Application:
Online consultation with doctors 24/7 of the day
In-app messages
Text-based chat
Enterprise programs
Answers of health-related questions from professional service providers
#4 Practo
Practo is the first and biggest online healthcare appointment booking system in Asia. It consists of 200,000 healthcare providers who are ready to help those who are looking for consultation from certified specialities in countries like India, Malaysia, Singapore and the Philippines. Other than getting consultation from doctors, users can also find diagnostic centres, spas, salons, and other places.
Practo Features List Includes:
Online booking of doctor appointment
Easy to use, smart search engine
Online purchase of medications
Medication delivery
Medical record storage
Blogs from health experts
Comparison of Top Doctor Appointment Apps
| Application | ZocDoc | Doctor on Demand | HealthTap | Practo |
| --- | --- | --- | --- | --- |
| Web service | Y | Y | Y | Y |
| 24/7 online consultations | N | Y | Y | Y |
| Doctors' search and booking appointments | Y | Y | Y | Y |
| Cancellation of appointments | Y | Y | Y | Y |
| In-app reminders | Y | Y | Y | Y |
| Video consultations | N | Y | Y | N |
| Voice call consultations | N | Y | Y | N |
| Text-based chats | N | N | Y | Y |
| Online prescriptions | Y | Y | Y | Y |
| Number of healthcare providers | Exact healthcare providers count is unavailable. Application serves 2200+ cities across the US. | 111,000 | 140,000 | 200,000 |
How Does Doctor Appointment App like ZocDoc Make Money?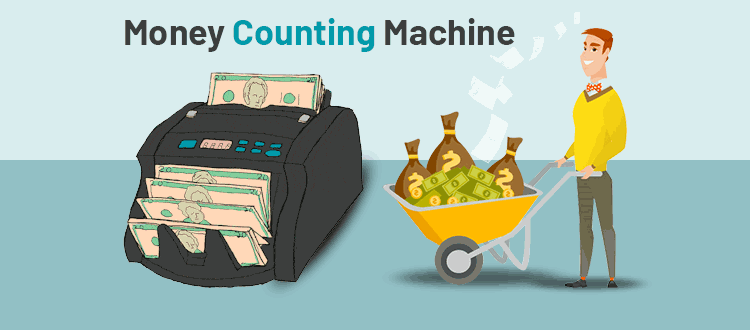 Every doctor appointment booking app or doctor appointment scheduling app mentioned uses different monetization methods. One by one we will look at the money-making method of these applications.
ZocDoc
ZocDoc, which is a patient-centric business, makes money through subscription fees as a primary source. Doctors pay an annual subscription fee of $3000 to connect with the patients. Besides this, the application provides monetization aids from Sponsored results. The advertising solution that is used by almost every business to increase their online visibility.
Doctor on Demand
Doctor on Demand, on the other hand, makes money from video consultation charges. The patient has to pay a sum of $40 for every 15-minute video-based appointment. If the call goes over 15 minutes, an additional $40 amount added to the cost for the next 15-minute consultation. The doctor gets $30 out of $40 consultation charges, whereas the application gets 25% means the remaining $10.In addition to this, the Doctor on Demand earns from its healthcare system software provided to deal with the patients.
Note: The first video consultation here is free of cost so that the patient can check the quality of service provided using the application.
HealthTap
HealthTap uses three different business models for monetization from the application. Its freemium business model lets the users unlimited access to the 5.5 billion answers from the doctors free of cost. But by paying a monthly rental of $99, users become prime members and receive unlimited access to answers, live consultation through HD video call, voice call or text-based chat. This model also provides the facility of adding family members just by paying an additional amount of $10 per month.
Besides this, there is an enterprise program from the HealthTap which consists of two programs: Concierge launched in October 2014 and Compass launched in September 2015. The Concierge aids patients to connect with their doctor for consultation through video calls, voice calls and chat by making payment of $49 per consultation. Whereas this amount for the prime members is $44. The regular customers did not require to pay a monthly fee to use Concierge whereas doctors pay a licence fee to provide access to the services to the customers. On the other hand, the insurance companies and self-insured employees take the advantages of the Compass enterprise program. The companies chose this program to offer a virtual doctor to its employees for online consultation through video call, voice call and text-based chat along with ease of test interpretations and scheduling doctor appointments.
Practo
Practo generates revenue using two methods including Practo Ray and Practo Reach.Practo Ray is a SaaS product available for doctors and healthcare providers based on subscription plans. Its standard subscription plan is available at the pricing of INR 999 ($13.50) per month. While to subscribe for the premium plan you have to pay an amount of INR 1,999 ($27.00) per month. In this plan, doctors get the facility of cloud telephony-based interactive voice response (IVR) system.
Practo Reach, on the other hand, is a free product that is used by the patients to find doctors. This portal consists of contextual ads from hospitals and clinics of which pricing depends on the speciality of doctors or hospitals and the area. If you are looking for a doctor appointment app for your clinic this guide is for you.
How Much Does it Cost to Develop an App like ZocDoc, Practo?
Before developing an online doctor appointment app, it must be considered that the application which stores or transmits protected health information must follow HIPPA guidelines. So always choose a development team or a company that meets all the norms and the standards. The cost for developing doctor applications like ZocDoc, HealthTap, Practo and others based on the following factors.
Platforms- Android, iOS, Windows
UI and UX Design- simple, medium, rich
Complexity- Number of features and functionalities going to add in the application
Third-party SDKs- payments, payouts
All these factors cumulatively conclude the final cost of the finished product.
If you are willing to develop an application like ZocDoc with core functionalities. Firstly you would need to develop a mobile application (Android and iOS). Later on, you would create a web-based admin panel to include all the features and functionalities of a doctor application. To access information and use application features, it would require server and backend development. One can add additional technologies and third-party solutions to its application to give it a final touch. It includes:
Easy map integration using MapKit
Real-time tracking of location through MCoreLocation
Online payment options like MPayPal Payments Pro/Stripe Payments Tool
Text aid from MTwilio
Integration of MAI-based technologies for speech recognition and IVR system
Log entry and log management through MLogentries and Graylog
Digital performance monitoring through MNew Relic.
On average, the development of a mobile healthcare application like ZocDoc would require six to eight months. The timeframe can vary based on the scale and the complexity of the project. Whereas the development cost would be around $35,000 (starting price).

Conclusion
The mHealth market space is already packed with the availability of numerous doctors applications. However, a great product always manages to secure its position even in the competitive world. So if you are having any unique idea and want to develop an application for an online doctor appointment. You can consult our experts to get an idea over development time and cost of doctor appointment apps in India or other countries like the USA, UK, Australia and Dubai.