NFTs are a unique digital asset getting a lot of attention in the global market. People are making millions by trading in NFTs. The NFT industry was valued at $11.3 billion in 2021. However, the recent study by VMR expects the industry to touch the benchmark of $231 billion by the end of 2030 with a compound annual growth rate of 33.7%.
The demand for NFTs has diversified its use in multiple industries, including music, games, sports, and many more. Individuals can become NFT creators and establish their own NFT world. They can also sell it on the best NFT marketplaces like OpenSea, Rariable, AtomicMarket, SuperRare, etc.
If you are wondering how to sell NFTs or when and where you can sell? Look no further as this article covers everything that you need to know!! If you want to create your own NFTs, you can hire NFT developers.
What are NFTs?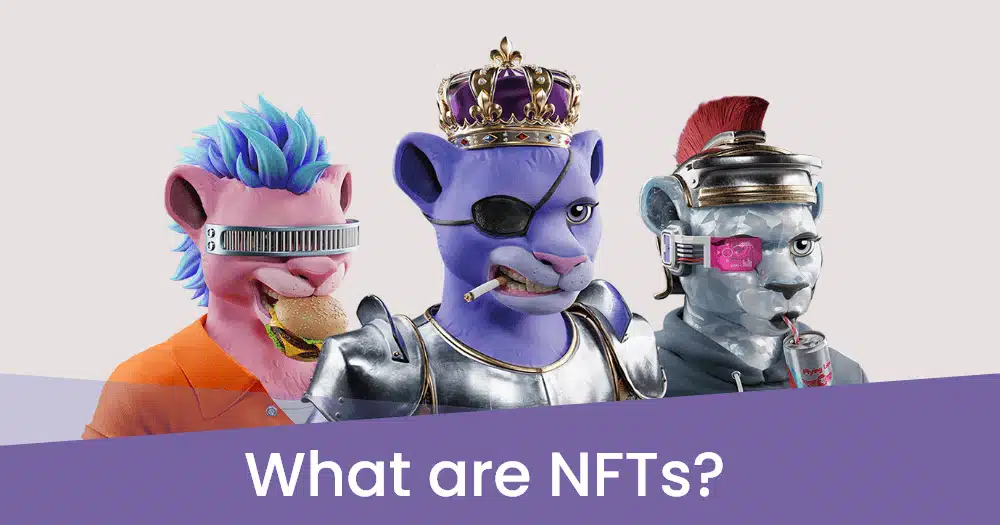 NFT stands for Non-Fungible token; these collectible digital assets are built on blockchain technology with a unique code. The code used in developing an NFT is what makes it exclusive and different from others. These are highly utilized to represent a game character or to add value to a particular collection.
NFTs can also be traded, making them popular in the crypto industry to make good profits. In addition, the NFTs can be sold to play-to-earn game models, NFT collectors, etc. Crypto Punks, Bored Ape Yacht Club, Otherdeed for Otherside, and Clone X are a few of the most-popular NFT collections.
How to Sell NFTs?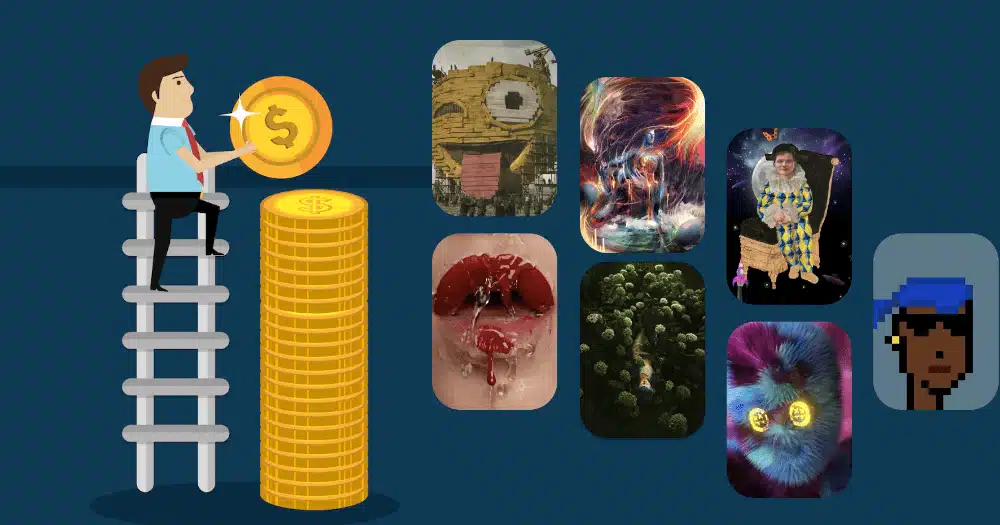 1. Choose the Right Platform
The procedure begins with choosing the right platform to sell your NFT on; OpenSea, SuperRare, AtomicMarket, and Rariable are a few of the best available in the market. Then, you can consider the pros and cons to choose the right one to sell your NFT.
2. Price your NFT
You need to add a price tag to your NFT, an amount you find comfortable to trade your NFT for. There are two specific ways for the same.
First option is a fixed price sale for your NFT art, and the first person ready to pay that specific price will buy your NFT.
Another option is to set a bid for your NFT; in this scenario, the person placing the highest bid will buy your NFT.
3. Choose Token
Once you have opted between bidding or setting a specific price for the NFT, It's time to choose a token in exchange for which you will sell your NFT. Ethereum is one of the most used tokens for this purpose. However, few NFT platforms make trading in their Native tokens mandatory.
Hire Certified NFT Developers
Request A Free Quote
4. Connecting Wallet
Now, it's time to connect your digital wallet to receive money in exchange for your NFT. Also, you will receive a royalty upon every resell of your NFT artwork in the secondary market.
5. Listing
Once you have completed all the above steps, your NFT will be listed in the market and find a potential buyer soon.
How Selling an NFT is Easier than It Seems?
The process of selling an NFT might sound complicated; anyhow, it is as easy as a cakewalk. It's just a five-step procedure that hardly takes 10-15 minutes. All you need to do is have a smart device and a stable internet connection. Then, you can follow the guide mentioned above to sell your NFT within a few minutes smoothly. The best part is; once you have uploaded your NFT to the marketplace. It will automatically be exposed to millions of individuals looking forward to buying an NFT.
Where to Sell Your NFTs?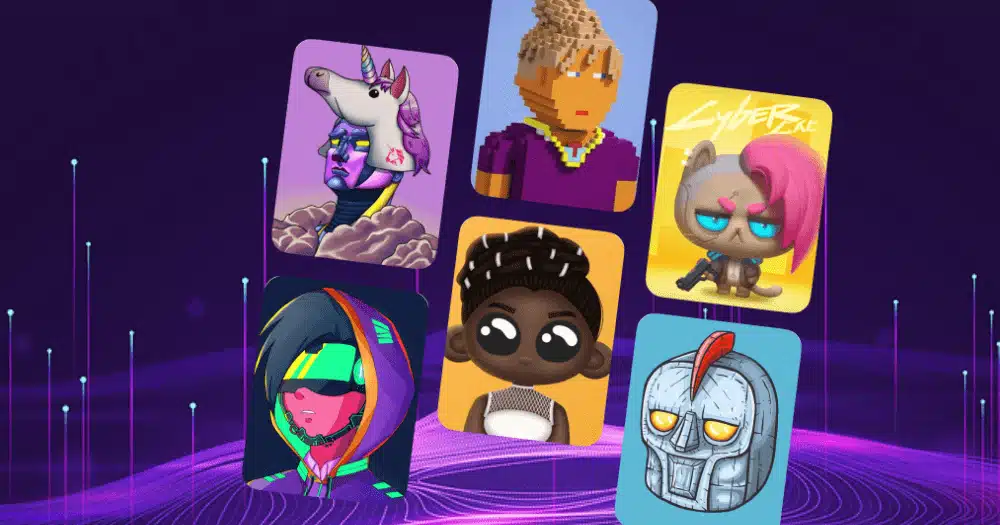 The NFT market is flooded as the industry is booming currently and is expected to grow ridiculously by 2030. Anyhow, choosing a reputed platform to sell your NFT for a smooth experience is essential. Here is a list of the best platforms you can consider selling your NFT. Either of the below-stated platforms can be considered depending upon meeting your expectations, i.e., active buyers, minimal gas fees, smooth withdrawal, etc.
OpenSea Marketplace
Enjin Marketplace
Myth Market
Rarible
SuperRare
Magic Eden
Mintable
Async Art
KnownOrigin
Foundation
When to Sell an NFT?
By knowing where you can sell NFTs, your head might be boiling up with questions like when to sell NFTs, so the answer is right here.
The reason you created or bought the NFT in the first place, will determine when it's the appropriate time to sell it. Perhaps you purchased an NFT with a specific purpose but now no longer need it, or the value of an NFT you previously purchased has increased. If you have other needs for the money or better places to invest, selling can be a good decision. Remember to include gas fees, marketplace listing fees, and royalties paid to the original
Hire Certified NFT Developers
Request A Free Quote
FAQs
1. How to Sell an NFT Fast?
Once you have listed your artwork on the NFT platform, it might still take more time to get a potential buyer for your artwork. Anyhow, there are certain ways to speed up the process. First, you can run ad campaigns around your artwork on social platforms for promotion and quick selling. Top NFT collections like Crypto Punks and Bored Ape Yacht do the same to create hype and quick selling.
2. Who Buys NFTs?
The use case of NFTs has been diversified in the past couple of months. It can be seen in every industry, from music to sports. Every individual has a reason to buy an NFT. Some buy NFT to add value to their collection, while others buy them for quick profits. Even fans and folks play a significant role in buying NFT. Moreover, game developers with a play-to-earn model buy NFT in significant quantity as they need them in their games.
3. Is Selling an NFT Easy or Hard?
Selling an NFT is super easy as it hardly takes up to 10-15 minutes. Any individual can sell their NFT easily just by following the simple steps mentioned above. The selling process is even easier when you sell on reputed platforms like Enjin Marketplace, SuperRare, etc.
4. How to List an NFT for Sale?
The process of listing digital creation on the NFT marketplace is divided into four-step as follows –
There are hundreds of NFT sales platforms; choose the one meeting your requirements.
Now, add a price tag to your NFT; you can put a specific purchase price tag or place a bid.
Select the token for which you want to trade your NFT for.
Connect your digital wallets with the platforms to receive token amount and royalty over a period of time.
Once you have completed these steps, your NFT will be listed.
5. How to Mint an NFT on Crypto.com?
First, access the official website and click on the "Become a Creator" option.
Now fill in all the details thoroughly and acknowledge the Terms and Conditions.
Once you have signed up, you'll get the option to create NFT and upload the related details.
Now review the details and click on Make Changes, and your NFT will be minted on crypto.com
6. What are The Risks of Selling NFTs?
The risks associated with selling NFTs are also increasing in parallel with the industry. For example, the NFT seller might expose themselves to the following risks while looking forward to sell NFTs.
Fake Marketplace: Numerous fake NFT space have been launched in the industry. Once an individual lists their NFT on such websites, their artwork is stolen by the scammers.
Irreversible: One major risk associated with NFT buying and selling is that the transactions are irreversible. Once a transaction is completed, it can not be reversed by any means.
Security: NFTs are stored in the private wallet of an individual. Lately, many victims came across those whose NFTs were stolen as they clicked on any specific link to claim airdrop.
7. Why do People Buy NFTs?
Every person has a different reason to buy and invest in NFTs. Traders buy NFT to make quick profits, while the collectors want to add more value to their collectibles. On the other hand, NFT game development services invest to avail characters in this game. Even an average individual buys the NFTs of their favorite celebrity to portray their affection. Therefore, there is no single answer to this question, as everyone has their own reasons.
Conclusion
At last, it is pretty obvious that selling NFT is a simple and easy process. Individuals are getting huge profits on the table by trading in NFTs. However, it is equally important to mint and trade such digital file on right NFT marketplaces for security reasons.