The phase of online apps is growing rapidly and we are now approaching the time of a cashless business. Once we were limited to cash transactions, but now we have moved from contactless payment transfers to P2P payment apps – and for a good reason. To fulfill these modern world requirements, the Cash app (Square Cash) appears in the market to make the livelihood of many people easy and manageable.
So, before we jump to know more about the peer-to-peer payment app development let's first know what the Cash App is and further proceed to know something interesting about these kinds of custom payment on-demand app development. Now let's start!
What is Cash App (Square Cash)? A Peer to Peer Payment App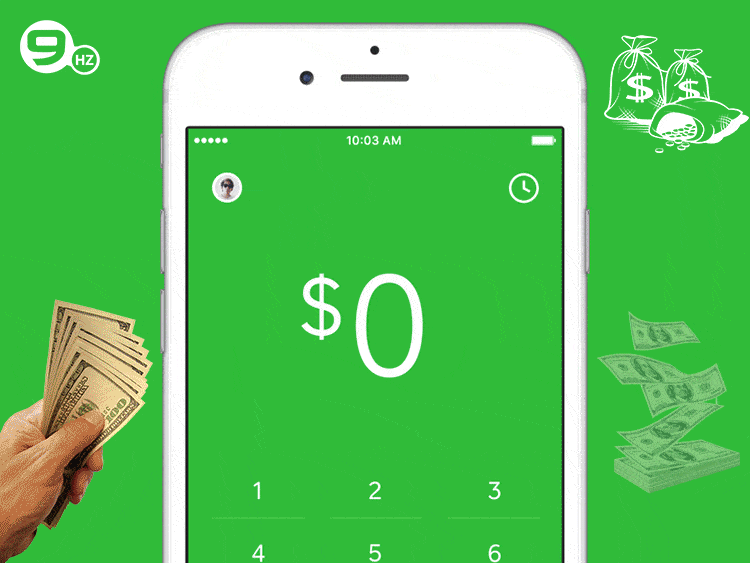 A peer-to-peer or person-to-person, P2P mobile payment method is an application that we utilize to perform online banking transfers to a colleague, relative, entrepreneur, employee, or anyone. Cash App previously known as Square Cash is the same mobile P2P Payment app revealed by Square, Inc. The application enables users to transfer cash to one another using a mobile application.
Cash App At a Glance (Square Cash)
Launched In: October 15, 2013
Supportable Operating system: Android, iOS
Available Language: English, French
Application Type: Mobile payment
Website: cash.app
Key Stats of P2P Payment App Cash App (Square Cash)
Source: https://www.excellentwebworld.com/
The Cash app has produced over $5.9 Billion in revenue in 2020.
Over 36 million active users utilize the Cash app every month, while it has up to 100 million downloads.
Cash app has earned a profit of about $1230 million in 2020
There are over seven million users of the app who utilize the Cash app debit card.
Peer to Peer Payment App Development Current Trends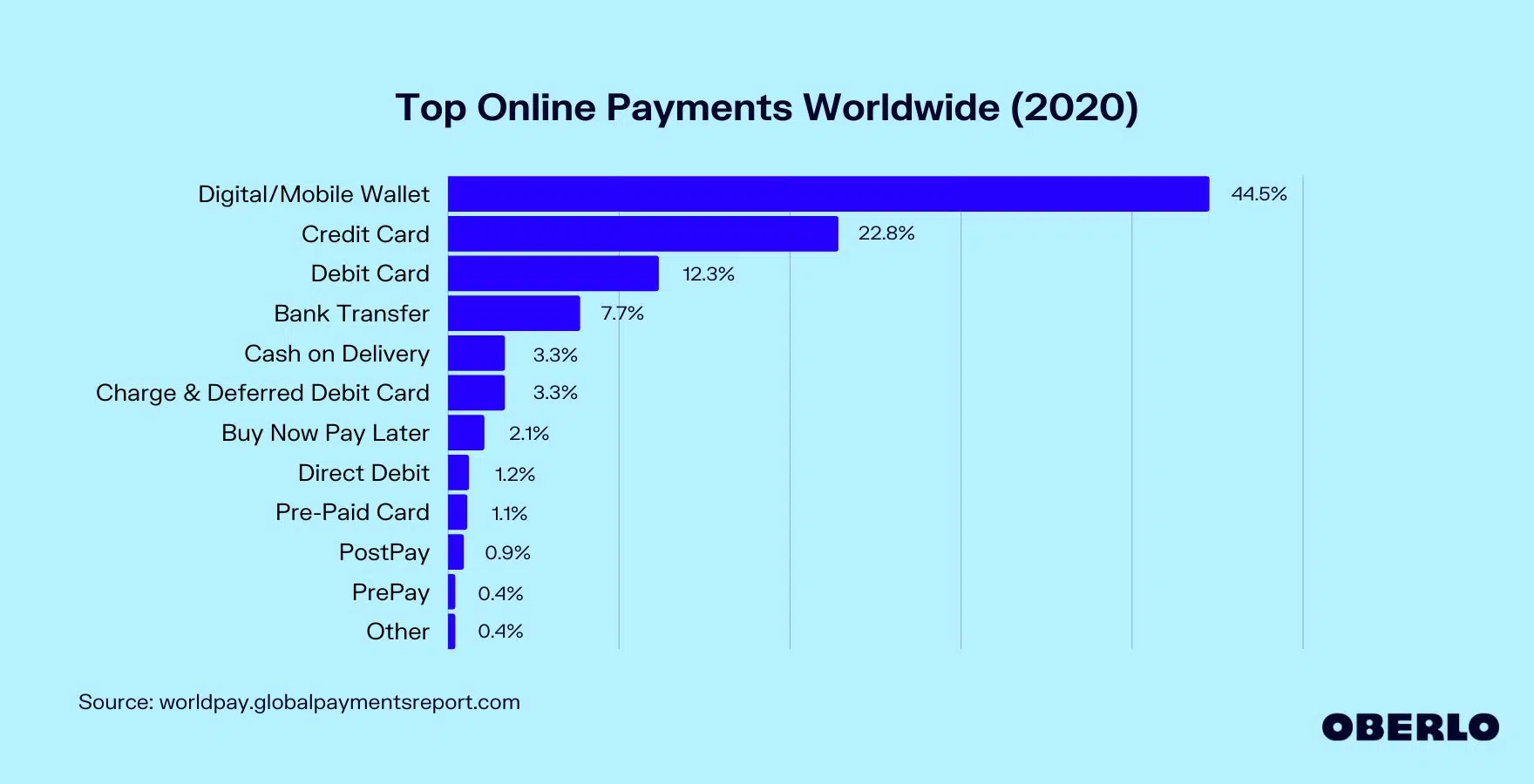 The biggest transaction amount paid via this method was US$18,616M in 2019.
With a yearly growth rate of 19.0% (CAGR 2019-2023), the total amount of P2P money transfers will be US$2,249M by 2023.
The average value of actions per user in the P2P money transfer section is estimated at around US$220.1 in 2019.
The number of users utilizing the P2P Payment app is likely to touch 5 million by the end of 2023.
Custom Payment App Development Popular Business Model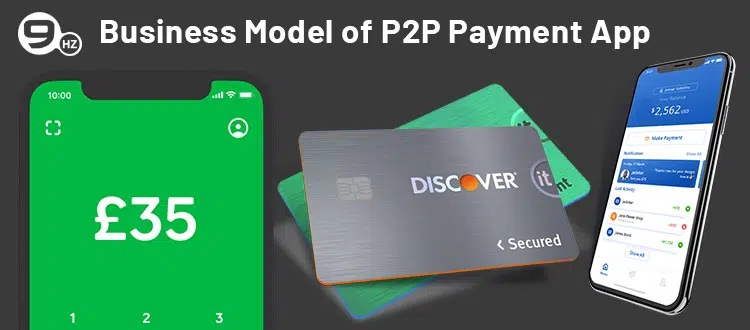 Standalone Financial Services
It is the most popular business model for apps like Cash app and used by many P2P payment apps like PayPal, Venmo, Square Cash, Alipay, M-Pesa, Airfox, and many more. They allow online and in-person P2P/C2B payments with or without terminating accounts and debit/credit cards. These kinds of apps have mobile wallet app features.
Mobile OS Functions
This kind of business model is mainly used by brands like Apple Pay, Samsung Pay, Android Pay, and more. They only permit financiers transfers inside their product ecosystem. 'Pay' is somewhat a default device feature than an app here. This model also includes card tokenization and device-based thumbprint authentication for improved protection and comfort of use.
Bank-Centric Functions
We see that some banks use peer-to-peer payment app or devices to consumers and guarantee traders they have the expected point-of-sale (POS) acceptance ability. This kind of app picks from and deposits instantly into bank accounts rather than a deposited currency account. Some apps of this model are Dwolla, Zelle, PopMoney, clearXchange, etc.
Social/Messaging/Web Functions
This is mainly made for integrating payment systems into social media platforms. Social media payments guessed that we're more likely to transfer the frequent amounts to people we have daily contact with. This kind of model allows millions of users to transfer cash while texting anywhere. Some popular platforms which use this model are Facebook Messenger, Kik, WeChat, Snapchat, Square Cash, G Pay Send, etc. You might be interested know more about multimedia messaging app development.
What is The Working Model of P2P Payment App Like Cash App?
Square Cash App is free for users to download and use. They can send or request money from others on the platform. This kind of custom payment app gains by charging business transaction charges for utilizing its software. The firm charges about 2.75% of the fees for every banking transaction that is accomplished by its application.
This app also gives another privilege by allowing the customers to transfer funds immediately to the bank without letting them wait for the approved number of days to display the amount into their accounts. The Cash App charges 1.5% of the payment amount for this facility.
Advantage of P2P Payment App Development Like Cash App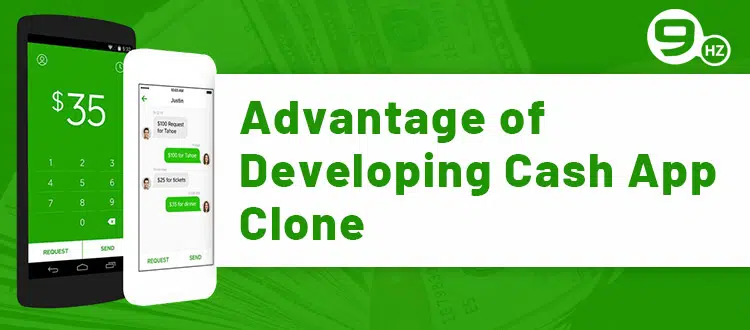 Free Of Cost Transaction
In P2P payment app development, the payment app enables you to do transactions free of cost similar to the Cash app. It lets you perform both international and national payment transfers securely. The transactions take place immediately without any delay in the P2P Payment app. This kind of payment app is most suitable for small businesses.
Pay without Having an Account
Starting a peer-to-peer payment app development will give lots of benefits like the Cash app. The online payment apps let the user send and collect money also from the party which is available for business. This means the consumer can repay through the peer-to-peer payment app even if they don't own an account.
On-the-spot Notifications to the Email id
This is the most amazing and useful advantage of a custom payment app development like the Cash app. Once the amount is sent or acquired, a prompt notification will be sent to the customer's email id. The mobile app launches notifications and shows messages to the enrolled mobile number concerning the payment transaction. This will let you know about your transactions.
Virtual Visa Card
The custom payment app development grants a cash card for the comfort of the user. The Cash clone app provides an implicit visa card for a protected transaction on e-commerce sites and at local stores. The user can quickly add cash to the peer-to-peer App through Google pay or Wire transfer and make use of it to perform transactions.
Want to Create a P2P Payment App?
Talk to Our P2P Payment app Development Expert. Get Your Free Quote.
How to Develop Peer-To-Peer Payment App Like Cash App (Square Cash)?
For a perfect peer-to-peer payment app development, you must follow the right procedure so that you can give the users the appropriate functionality that any online payment app can give. Here are some important factors that you must consider while developing your app.
Develop a Wireframe
It is the first step in which you have to make a blueprint of your idea and make a layout that helps the developer team to know exactly about your idea. After that, they will start their work accordingly.
Developing the API
API development represents an important role in the p2p mobile app development process. It is a third-party setting that must be combined to get immediate access. The API interface links between the mobile user and the service provider. This will give the user an advanced interface by which they can make payments fastly without any problem.
Secure Payment Gateway Installation
P2P payment app development like Cash App requires a secure and robust payment gateway as payment service performs an important role in an e-commerce transaction. When you install a payment gateway, ensure that the gateway is secure and follows the security guidelines that give a strong user experience.
Designing and Developing the App
It's time for your P2P payment app development. It is worth mentioning here that making your Cash clone app attractive and user-friendly will give you a lot of benefits and also users like to use your app rather than others. The easy-to-use interface will support the user to execute your app regularly. Thus, have this in mind to plan the app with integrity and a strong API user interface.
What are the Features for Cash App Clone Development?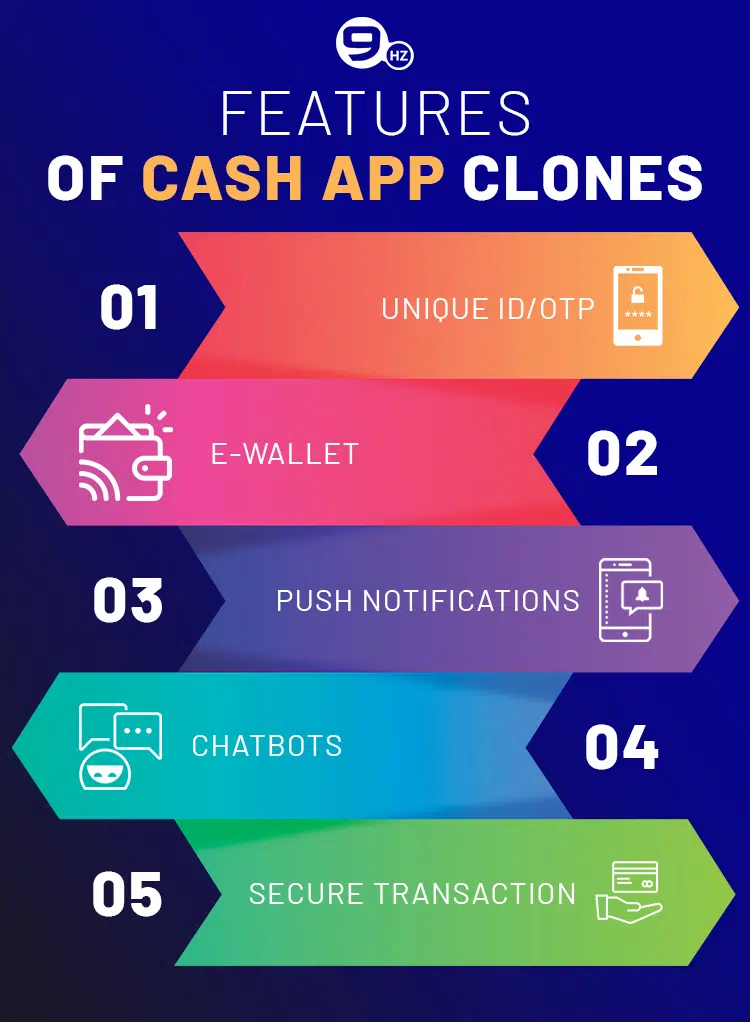 Features are the real building blocks of a peer-to-peer payment app like Cash App. Adding essential features in your app makes your app worth using. You should have those features that any p2p payment app gives to its users. So here we mention some basic features that help you in making your app more attractive and worth using.
Unique ID/OTP
This feature is the best security feature to safeguard the transactions of your users. A different ID or OTP is the necessity to get recorded with the app and start any transaction. Third-party SDKs like Twilio, Firebase, Digimiles, Nexmo are utilized to secure this feature.
E-Wallet Support
You can predict which transaction medium or wallet is used by customers for transactions. The user will utilize any type of digital wallet transaction by connecting it with a debit/credit card or any other wallet; hence make your app supportable to all e-wallet transactions. In short, install different payment gateways.
Push Notifications and Messaging
It is important to notify your users about their transactions. You must give them information about when the payment has been debited from the sender's account and when the payment has been received into the recipient's account. With the use of push notifications, you are also able to give notifications about your app like what is new in your app and more. You should check the Top 13 Push Notification Tools to boost mobile app engagement.
Chatbots
This is the trending feature that many apps like the Cash app use for supporting advanced functionality. This is a virtual assistant that helps users to solve their problems by connecting them with technical supporters. This will give your users real-time assistance that helps in solving their problems.
Secure Transaction
The users will keep their personal information like name, DOB, account particulars, credit/debit card details, payee account data, and so forth. Hence, it is your responsibility to give secure transactions to every esteemed customer.
Get Robust and Reliable Peer-to-Peer Payment App!
In a Cost-Effective Way
Also Read: How to Develop Online Medicine Delivery App Like 1MG?
Peer to Peer Payment App Development Cost
Now, let's come with the most important question of our discussion – what is the development cost of building an app like Cash App. Well, there are so many factors that you can consider while estimating the real P2P payment app development cost. But if you want to get to know the estimated cost, it will vary from $3,000 to $70,000.
Cash App Clone Development Cost Depends on Below Factors:
Number of Features and Complexities in the Application
Number of Hours Spent
Manpower Used
The country or Region of Development team
Desired Platforms (Android, iOS, or Both)
Technologies used in-app
Backend requirements
Admin Panel Features
Alternatives of Custom Payment App Like Cash App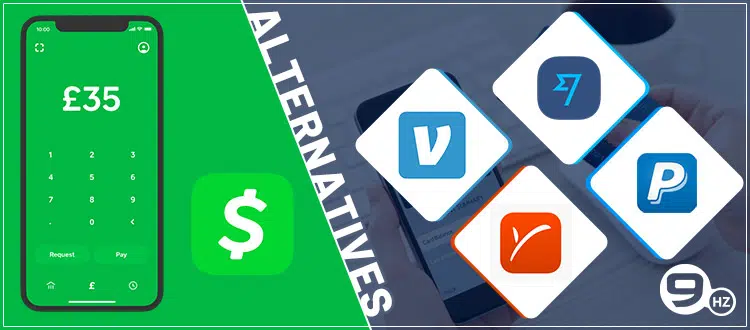 Venmo
Venmo is not just the typical P2P payment app; it's a social payment app. If you usually split checks at restaurants with your friends and seldom have cash with you, then it is worth analyzing the Venmo app. It is free to use.
Available on: Android and iOS.
TransferWise
TransferWise is a UK-based organization that allows free account enrollment, multi-currency e-wallets, and genuine fees. Their services are possible in over 60 countries. It is the most used and famous app in the UK and it's free to use.
Available on: Android and iOS.
Payoneer
Payoneer provides an all-embracing peer-to-peer payment app service that has an appearance in 200 countries. It is one of the best alternatives to the Cash app that provides various features like Currency conversion, Multi-currency e-wallets, Prepaid cards, Custom invoices, Payment requests, and many more. It is also free to use.
Available on: Android and iOS.
PayPal
It is also a well-known platform for online transactions. It is very simple to use and also provides free services to customers so that they can send and receive money with total security and ease. Its design is highly responsive and the interface is user-friendly.
Available on: Android and iOS.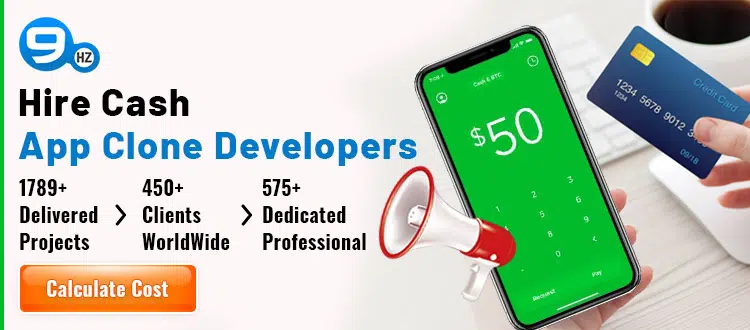 Conclusion: Custom Payment App Development
The future scope of a custom payment app development like Cash App is very bright as now in this time, everyone moves towards the digital era. In the case of payments, people are now moving rapidly to online banking and this gives them more benefits and helps in managing their work easily.
If you also want to give this kind of service to your customers and want to heighten your business towards success, it's high time for launching your p2p mobile app development. The NineHertz is dedicated to cross-platform app development that provides digital solutions for your business in a cost-friendly manner. So go ahead with your idea and bring a new p2p payment app.
FAQ's
1. Is App Clone Legal?
It depends on the specific app clone and the laws of your country. Some app clones may violate intellectual property laws or infringe on copyrights, trademarks, or patents.
2. How Much Does it Cost to Build a Peer-to-Peer App?
The cost of building a peer-to-peer app depends on various factors such as the complexity of the app, features, and the development team you hire. It can range from a few thousand dollars to hundreds of thousands of dollars.
3. What is P2P Payment App?
P2P payment app is a type of mobile app that enables individuals to transfer money from one person to another using a mobile device. These apps eliminate the need for cash and checks, allowing users to make instant and secure payments.
4. How Do I start a Peer-to-Peer Payment App?
To start a peer-to-peer payment app, you need to have a team of developers and designers who can create a user-friendly interface. You also need to partner with banks and payment gateways to process transactions. Additionally, you need to obtain necessary licenses and comply with relevant laws and regulations.