If something is redefining the scenario after the internet, it is Artificial Intelligence. Top AI apps are live examples of the way people leverage different services in their day-to-day lives. Be it forecasting the market demands or ensuring the security of data, AI is providing it all. While this technology is introduced by humans, it has the capability to work with more efficiency and speed than any of us. As people are getting more familiar with technology every day, AI in the shape of apps has managed to secure space in everyone's palm. In this guide, we will talk about the best AI apps in 2023 and how they have streamlined a lot of tasks. If you are planning build an AI application, you can hire top rated AI development services.
What are AI Apps?
Interpreting in the simplest words, AI apps are the tools or platforms that make use of artificial intelligence to perform the commands given by users in a more efficient and quick manner. These apps remember the user behavior and preferences to give a personalized experience and output to the users. AI apps help to instill capabilities like face recognition, and content generation, and automate repetitive tasks with machine learning. Here is an ultimate guide on how to use AI in mobile apps.
Artificial Intelligence: Facts and Figures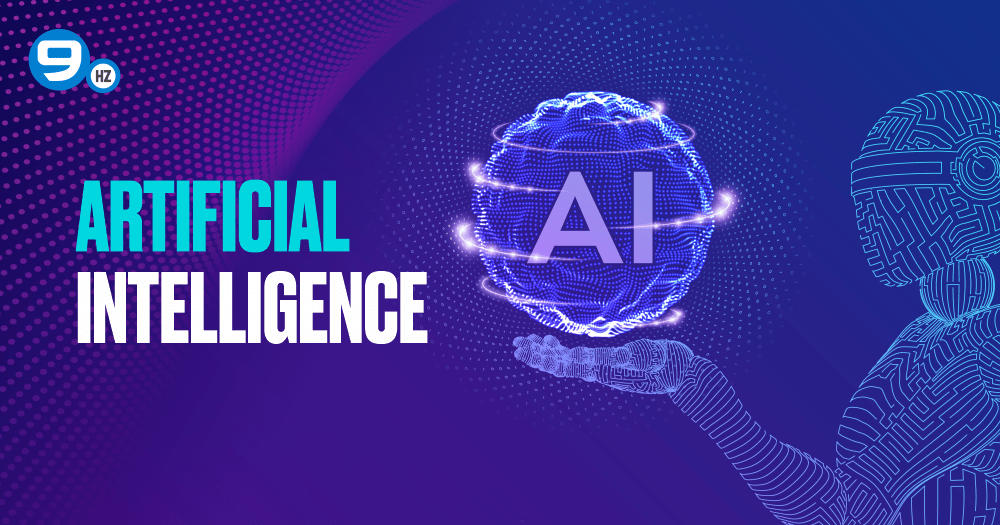 Let's have a glance over the statistical facts about artificial intelligence and its dominance-
Global artificial intelligence market value in 2023 is $200 billion which is all set to achieve the valuation of $1800 billion by 2030.
Moreover, 35% of the companies in the world are already using artificial intelligence in their operations while 42% of the companies are exploring the technology for future implementation.
97% of mobile users use AI voice assistants in their devices.
So, the market and use of artificial intelligence is never going to take a pause. AI Mobile apps are the new face of technology which is all set to reshape the user experience with their devices. Let's support this statement by talking about the best AI apps in 2023.
Need Help with AI App Development?
Convert Your App idea into Reality
List of 20 Best AI Apps
Top 10 AI Apps at a glance:
| Name of App  | Number of users  | Subscription Model  | Availability  |
| --- | --- | --- | --- |
| ChatGPT | 100 Million+ | Free and Paid  | Android and iOS |
| Alexa  | 71.6 Million+ | Free  | Android and iOS |
| Siri  | 500 Million+ | Free  | iOS |
| Bing AI | 100 Million+ | Free  | Android and iOS |
| Google Assistant  | 500 Million+ | Free  | Android and iOS |
| ELSA Speak  | 7 Million+ | Free and Paid  | Android and iOS |
| Socratic  | 11 Million+ | Free  | Android and iOS |
| Otter AI | 100 Million+ | Free and Paid  | Android and iOS |
| Netflix  | 238 Million+ | Paid  | Android and iOS |
| Cortana  | 145 Million+ | Free and Paid  | Android and iOS |
20 Top Artificial Intelligence Applications
1. ChatGPT: Best AI App Overall
ChatGPT is nothing less than a revolution in the content generation landscape. Carrying a chat interface, this AI app generates the content according to the commands given by the users. Moreover, the AI chat app is now capable of generating codes, emotional tone content, problem-solving, and many more tasks within a fraction of a second. The latest update of ChatGPT even allows it to process audio and video files.
Key features of ChapGPT
Helps in writing content of different nature
Can write codes for almost any language
Translate the content in various languages
Generate research for the users to provide information
Summarize websites, movies, stories, and much more
2. Alexa
A well-known name in the market is Amazon Alexa which is an AI-powered virtual assistant designed by online commerce giant Amazon. The application can be used on iOS as well as Android devices. Amazon Alexa uses voice recognition technology, natural language processing, computer vision, machine learning, and Wolfram Programming language. This AI tool can be connected to smart lights, cameras, TV, and various other devices to control via voice commands.
Key features of Amazon Alexa
Plays music and radio stations
Set alarms, timers, and more
Answers various queries
Controls the smart home appliances
Home automation and security
Provides real-world global news insight
3. Siri
Siri is the virtual assistant invented by Apple that can perform tasks like phone calls, text messages, after questions, and offer recommendations. Being one of the best AI apps, Siri has the capability to record user behavior and commands to give the relevant output. More than 84.2 million people in the USA alone are using Siri as their voice assistant.
Key features of Siri
Tells about calls, messages, and more
Plays music
Opens up the apps and functionalities
Finds locations, makes the calls
Set alarms, reminders, and more.
4. Bing AI
Powered by Microsoft, it is a new version of the search engine with a chat feature that shares similarities to ChatGPT. This application gives direct answers to people's queries, ensuring more clarity for the users and reducing the search time and effort. Microsoft Bing has more than 100 million daily active users.
Key features of Bing AI
Fosters intelligent search
Chat mode for content generation
Sidebar insights
Creative mode
Addressing broader queries
5. Google Assistant
Google Assistant is an AI app launched in 2016 that makes the different features of an Android app functional with the voice commands of users. Google Assistant is available for different devices including smartphones, headphones, fridges, and cars. One can put the command via text and voice.
Key features of Google Assistant
Set reminders for meetings, tasks, events, and schedules.
Sends messages and calls according to the command given by users
Saves the contacts
Helps in making arrangements for flight, train, hotel, and other bookings
Hire Certified AI App Developers
Convert Your App idea into Reality
6. ELSA Speak
Elsa Speak is also an Artificial intelligence application carrying a user base of 34 million users in over 195 countries. This AI technology implementation can easily detect the accent of the language being spoken by the user and grab the command even if the language is not up to the mark. So, it has patterns to support even non-native speakers. ELSA Speak provides real-time effective feedback to its users on different topics.
AI-based system to monitor fluency, pronunciation, listening skills, and word stress.
Prepares international-level English fluency tests like IELTS and TOEFL.
Reduces the English language training costs by 20-30%.
7. Socratic
Helping students to solve math and other homework problems, Socratic is an AI-powered app that was acquired by Google in 2019. Being one of the most efficient AI tools, students can this to solve science, maths, literature, and social studies problems. iOS as well as Android devices support this application.
Scan and search for homework
Multi-language support
Speech recognition
Intelligent AI to provide results on queries
Inbuilt features like access to YouTube, Q&A, discussions, etc.
8. Otter AI
Carrying the term AI in its name, Otter AI is a speech-to-text transcription application. It allows multiple users to leverage different AI features like collaborating and holding discussions, generating content, writing emails, generating summaries and action points, and much more. One can connect Microsoft and Google calendars with OtterPilot.
Integrates Google Meet, Zoom, and MS Teams
Real-time recording as well as transcription
Auto slide capture and meeting summary creation
9. Netflix
Netflix is a name that everyone has heard of. A media giant that is known for its content by billions of users. Being an AI-supported application, Netflix records the users' preference and their likes in types of movies, web series, and other content. Using this data, it suggests the movies to its users, enhancing the experience significantly. According to the data, the AI personalized recommendation system saves more than $1 billion to Netflix.
Tracks user behavior and preferences
Recommends the movies and series according to user interests
Minimize the efforts of finding the right content
10. Magic Design by Canva
This is the AI tool designed by Canva that helps to visualize custom design ideas according to the particular needs of the users. One can get started with a blank presentation and this leading AI App will do the rest of the work for creativity. The app learns from the templates, images, and designs available at Canva to create intuitive visual designs for users.
Free online AI image generator
Design templates with team
AI-powered writing assistant
11. Cortana
Another digital assistant introduced by Microsoft, Cortana takes voice commands from users to perform certain tasks. By using natural language processing, it processes the generated queries and gives the relevant results. You can access this AI technology app to find facts, information from the encyclopedia, and definitions according to voice commands.
Calender and schedule assistance
Makes to-do lists
Helps manage schedules, notifications, etc.
Provides definitions, voice-over search for queries, quick answers
Live weather updates and notifications
Real-time news updates across the globe
12. Youpere
Youpere is a well-known and best AI mobile application that combines clinical effectiveness and helps people promote better mental health. The app reads the emotions and moods, inserts the information, and tracks the progress. The integrated AI chatbot in Youpere helps to understand the current feelings of users and calm them with professionally customized meditation.
Manage stress, improves mental health, and helps cope with anxiety
Helps control negative thinking, and toxic self-talk
Motivates toward achieving the goal
Builds self-esteem
13. Replika
Behaving more like a virtual friend, Replika mimics the human-centric behavior that can talk to you about anything. This AI app fosters natural human interaction that predicts the patterns of responses and customizes the conversation. One can talk about movies, art, and travel with Replika to avoid boredom. At the same time, it also acts as a mentor to the user when they have queries about any topic.
Talks about interests, life, and day of user
AR feature to provide real-time personal experience
Answers text messages through voice-over actions
Tells thoughts, jokes, memes, jokes, and much more.
14. Robin
Robin is basically an AI car assistant app that ensures the rides are safe and secure for the users. This artificial intelligence app helps to navigate the map, play the audio, podcasts, and much more with just voice commands.
Ensures a safe and fun ride
Navigates the ways, plays audio, podcasts, and music in the car
AI-programmed track patterns to respond to user-centered behavior
3-D navigation and weather updates
15. Hound
Hound is a natural voice AI assistance that answers query-based questions according to user-generated commands. Answering the queries of users is one of its core competencies that allows it to give the exact answers according to questions as per the command.
Fast and accurate results to the queries
Makes phone calls and text messages
Provides weather updates
Plays music and games according to the users' command
16. Face App
As the name suggests, Face App is a leading AI app that creates photorealistic portraits from selfies with a mere click. The core use case of this app is it helps the users to edit the photographs in various ways to upload on social media and other platforms. Face App is available for both Android as well as iOS users. One can add different hairstyles, change backgrounds, and make personalized facial features with this top AI app.
Help add various elements like beard, lipstick, mustache, etc. to the user's face
Gender swap feature
Allows to edit and share pictures on social media platforms
Multiple language support
17. eBay- AI-Powered Online Auction and Shopping App
eBay is another mobile app that offers a tangible gateway to eCommerce, allowing users to buy and sell products. Using AI power helps to optimize the user experience to suggest relevant products. Using computer vision, recommendation systems, machine learning, and natural language processing, eBay has been delivering a customized experience to its users.
Records the users' interests and preferences
Suggests the relevant products to buy
Connect the potential sellers and sellers
18. Swiftkey Keyboard
Swiftkey Keyboard utilizes artificial intelligence to predict, comprehend, and suggest words to users as they type about something. This way, the speed and quality of writing are enhanced automatically without devoting a lot of time to editing. At the same time, this keyboard also helps to send emojis and stickers. An integrated clipboard along with a gesture-based keyboard is also available for the convenience of users.
Splendid word prediction with artificial intelligence
Synchronization across multiple devices
Gesture-based keyboard features
Flexible layout and designing
Multi-language support
19. Siftr Magic
This is a magic clear AI app that helps to clean junk files and storage in mobile devices. Being one of the best AI apps, it can instantly track and remove the corrupt files of a device and save a lot of storage for the users. Siftr Magic is available in various languages like English, Malay, Spanish, French, Chinese, Portuguese, Italian, and German.
Feature point localization and detection
Detect and delete the spam photos.
20. Hopper
Hopper is an AI traveling companion that is also one of the highest-rated artificial intelligence apps in the market. You can find flights, hotels, cars, and many more assistance using this app for a seamless experience of your travel plan. At the same time, AI helps to scan the various service providers and then suggest the one with the lowest and most cost-efficient pricing service to the user.
Locates inexpensive lodging, travel, and transportation
95% accuracy in monitoring and arranging recommendations
Minimizes expenses and saves a lot of time
Hire Certified AI App Developers
Convert Your App idea into Reality
How Much Does it Cost to Develop AI Apps?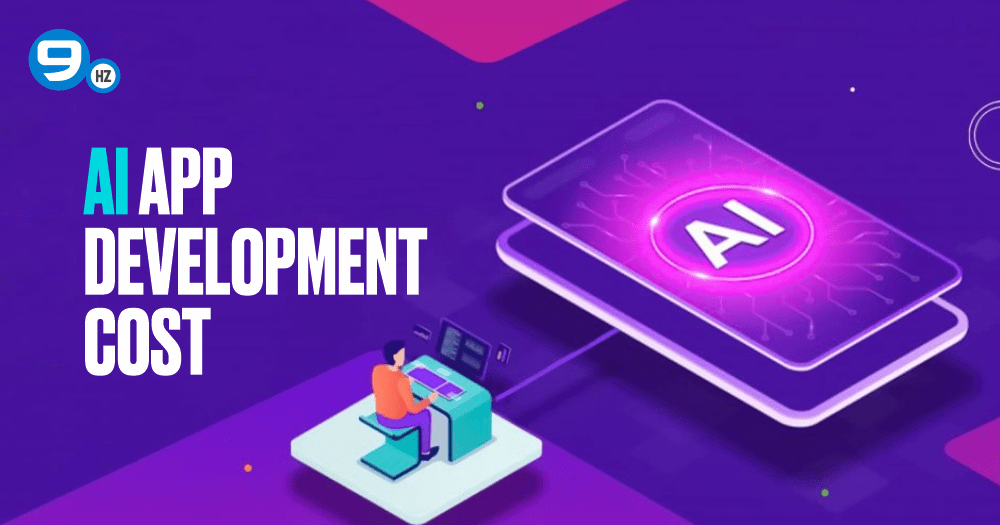 A basic AI personal assistant app costs somewhere between $20,000 to $50,000 for development. However, the cost of developing such an app is highly viable as it depends on a range of factors. You can get the app developed from as low as $20,000 to as high as $100,000. It all depends on the features and functionalities that you want to see in your software. Let's grab a little knowledge about the factors that determine the cost of AI app development-
| | |
| --- | --- |
| Complexity  | The complexity of your AI app development project increases the cost. If it requires a lot of third-party support, the cost will automatically increase.  |
| Features and functionalities  | The app features that you decide to foster in the software are the biggest determinant of your cost. More are the features, the higher will be the cost.  |
| Design  | Using intriguing animations, unique graphics, and an intuitive interface surely affects the cost of development.  |
| App platform  | Whether you want the app for Android or iOS or both, it will have a big impact on your cost of AI app development.  |
| Development team locations  | Hiring a development team from European countries or the USA will cost you multiple times the cost of hiring a team from Asian countries like India.  |
Wrapping Up
Developing an AI-powered mobile app can be a great investment in 2023. While these apps attract hundreds of millions of users every day, the market will only grow. Developing such an app can help you achieve competitive advantages over thousands of apps roaming on the App Store and Play Store. The NineHertz invites you with your idea to transform it into a reality.
FAQs
1. What is the Best AI App in 2023?
While there are numerous apps changing the user experience with artificial intelligence, one name can not be announced as best. According to particular functionalities, there are different AI assistant apps like ChatGPT, Siri, Google Assistant, and Alexa which are driving fantastic user experience.
2. Are AI Apps Free to Use?
The subscription fee totally depends from app to app. Owners implement different types of monetization models on your application, some of which makes the services free for users while other require a fee subscription.
3. Is the AI Market on the Rise After 2023?
The AI market is all set to show a sharp spike in the upcoming year. The global artificial intelligence market valuation is forecasted to multiply itself in upcoming years. This makes AI app development a great investment idea for everyone.
4. How Can I Develop an AI app?
All you need is an idea about the application you want to develop. Hire a proficient AI app development team that will carry out the rest of the process for you.