Gaming projects are diverse and necessitate specialists with skills, experience, and qualifications. Luckily, creating a game free from glitches and bugs is no longer a big deal. Professional game developers ensure there are zero errors before the launch. However, finding the most-reliable game studios in Florida is challenging, given the highly competitive market.
So if you are looking for the best Game Companies in Florida and eagerly looking forward to connecting with the top video game development studios, continue reading.
We have enlisted the top 10 game development companies in Florida after considering their experience, talents, partners, and specialties to help you select the rightly-suiting game studios in Florida.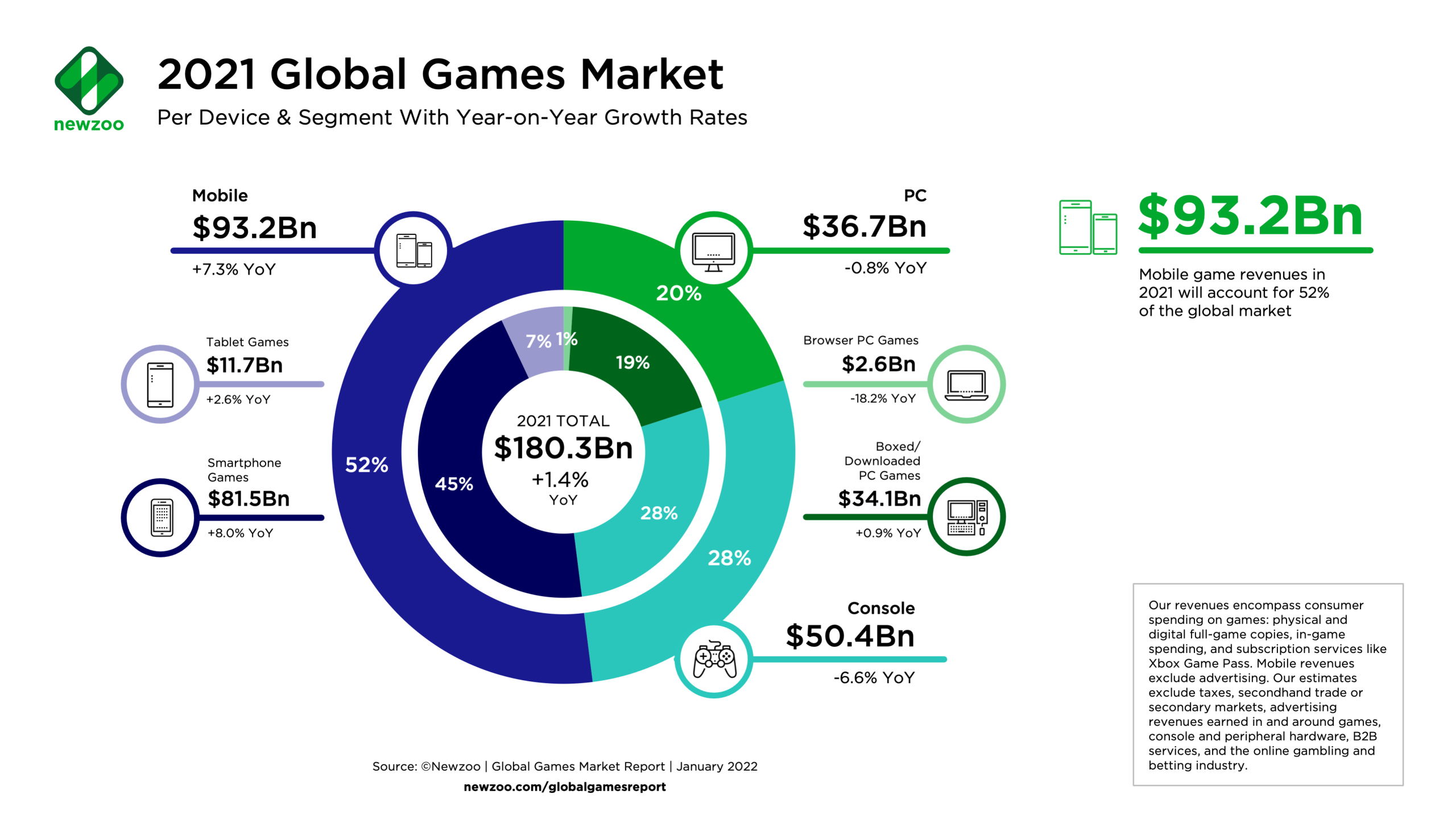 Source: https://newzoo.com
Top 10 Gaming Companies in Florida
Game developing experts guarantee the best game designing and creation results. Professional game developers have hands-on experience taking up small and large gaming projects and getting them done correctly!
| COMPANY NAME | YEAR FOUNDED | EMPLOYEE NUMBER |
| --- | --- | --- |
| The NineHertz | 2008 | 225+ |
| Whimsy Games | 2005 | 80+ |
| Argentics | 2018 | 25+ |
| Electronic Arts | 1982 | 1000+ |
| Cubix | 2008 | 250+ |
| Juego Studio Private Limited | 2011 | 100+ |
| Kevuru Games | 2011 | 350+ |
| Kef Sensei Studio | 2009 | 29+ |
| Chromatic Games | 2009 | 50+ |
| MahiGaming | 2015 | NA |
The following are the top 10 video game development companies in Florida:
1. The NineHertz: Best Gaming Company in Florida
The NineHertz is one of the top game development agencies serving hundreds of clients worldwide. Operating for 12+ years, the company has established a great name in the Florida gaming industry. The company has 225+ game developers adept in developing games for iOS and Android platforms.
Having worked on 650+ game projects, they pioneer in every stage of game solutions. By choosing Nine Hertz, you can leverage technical expertise, gain global reach and enjoy a speedier game launch. Popular games by Nine Hertz include Real Car Racing, Pizza Maker VR, and Endless Runner.
Hire Game Developers from The NineHertz
Convert Your Game idea into Reality
2. Whimsy Games
With a team of 80+ developers, Whimsy Games is one of the leading Game Companies in Florida. It takes gaming projects internationally and delivers outstanding 2D and 3D gaming solutions with unique ideas and sappy animations. GoodFirms and Clutch have also awarded the game company as the top B2B game development studio.
The company is famous for its team of passionate and skilled game experts. It has 100% client recommendations online. Further, they offer complete transparency, invite clients to their time-tracking tools, and share accurate data and information. When you choose Whimsy Games, you can expect a bug and glitch-free gaming experience.
They have an extensive list of key partners, which include Anatomology, Frenzoo, Squid Games, Smart apps, Magpie Solutions, Galaxy4Games, Foresight Sports, LeanNode, Exposre, RedFox Labs, NEWPUBCO, Enigma Dragons, Magnetomedia, Stay Heavy Games, Risk Factor, DBA Strong Games, Pauseable, Blackout Lab, Egamea, IMENT, FunNode, and CV Digital Pty.
3. Argentics
Argentics is one of the best game studios in Florida, offering end-to-end complexity, genre game creation, and art production services. The expert workforce of the company is counted amongst the best and most passionate game developers in Florida you can rely on. Whether you need a catchy game name or any innovative gaming concept for any platform, its game developers are trained to deliver fantastic gaming solutions.
Argentics shares a friendly relationship with clients. It can help you generate unique ideas, add new angles to your stories, and offer satisfying solutions. They have partnered with renowned brands, including Bacardi, EA games, Audi, Nike, Volvo, and Kernel.
You can count on Argentics' game developers in Florida for game development outsourcing, VR/AR/XR consultation, 2D & 3D animation, art outsourcing, game designing and even creating NFT games, and much more.
4. Electronic Arts
Launched in 1982, Electronics Arts is one of the oldest video gaming companies in Florida, with 1000+ employees. Its mission is "we exist to inspire the world to play." Furthermore, the company claims to be a team of great storytellers and game development innovators.
Committed to creating elite games, Electronic Arts has over 20 studios and over 6000 creators globally. The game developers from Electronic Arts create exclusive games full of challenges, rewards, member-only content, and an array of best titles.
They are the ones behind the most famous franchises such as Battlefield, EA Sports FIFA, and Apex Legends. Some of the famous games by EA Studios are Lost in Random, It Takes Two, Rocket Arena, Sea Of Solitude, Unravel Two, A Way Out, Burnout Paradise, Fe, and Tita Fall.
Related Listing: Gaming Companies in New York
Related Listing: Game Companies in Chicago
5. Cubix
Established in 2008, Cubix is a leading mobile application, gaming, and enterprise software development provider in the US and UAE. Cubix has a talented squad of over 250 game developers offering the right VR, 2D, and 3D gaming solutions and blockchain applications. It is one of the leading gaming companies in Florida, with over 1200 apps and 500+ bug-free games.
Clients from more than 50 countries enjoy a great mix and customization of high-level art productions, ios development, advanced business intelligence analysis, and the latest mobile and web-based solutions. Some key partners are Suzuki, Artizone, Canon, Unilever, DreamWorks, Tissot, Politico, Walmart, Estee Lauder, DataStream, White Castle, and Sapient.
6. Juego Studio Private Limited
Juego Studios is an innovative game company in Florida, specializing in VR, mobile game development, NFT, Blockchain, Art and Design, Metaverse, and much more. As one of the best gaming studios in Florida, it offers end-to-end game & development solutions to clients from countries like the USA, UK, India, and UAE.
Clients appreciate their all-inclusive services that cover all aspects of gaming. They can help you with art, concept, prototyping, coding, and testing. With Juego Studies on your side, you never have to face trouble arranging teams to tackle testing work. Their talented game developers handle everything for you.
Some of the brands they have worked with include Sony, MPL, Warners Bros. Pictures, animoca, bEhaviour, Disney, Games Workshop, Bulls Eye Studios, Nazara, Eros Now, Nitro Games, TimeWarner, OUTBLAZE, Superhippo, BAD RHINO STUDIOS
Certified Game Developers [Hire Now]
Request A Free Quote
1200+ Projects Delivered 12+ Industry Experience 450+ Clients Worldwide 200+ Certified & Expert Programmers
7. Kevuru Games
Connect with Kevuru Games company if you need help with thrilling game displays and development. With more than 350 expert developers, the company handcrafts 2D and AAA-3D art creations in Florida. It ensures high-standard project management and smooth internal quality control.
Unlike other local game development companies in Florida, Kevuru Games offers its services America-wide. The company shares transparent communications and adheres to clients' needs. In fact, it has 90% repeat clients mainly because of client satisfaction.
Their expertise is well demonstrated by the fact that they have worked on several popular projects. Some of them are Fortnite (Epic Games), Monster Legends (Social Point), Star Wars (Lucas Film), Calire Heart (pogo), Big Farm and Empire- Age of Nights (Good Game), Taboo (Nanobit), and Comics Bob (Say Games). Undoubtedly, they are one of the best gaming companies you will come across.
8. Kef Sensei Studio
Kef Sensei Studio, as it claims, is synonymous with "FUN." It is one of the independent game development studios in Florida. Every game Kef Sensei's developers make is amusing and exciting!
Their team has some of the best talents passionate about creating fun, high-quality, bug-free games. You can count on their game developers in Florida for your upcoming kid-friendly or mini-game! Some of their popular games are Fruity Beats, Sparkling Amber, Hidden Haunts, Hurry Honey!, Hidden Express, Parking Dash, Hotel Dash- Lost Luxuries, and Hotel Dash- Sweet Success!
9. Chromatic Games
Chromatic Games describes itself as "a spectrum of energy, excitement, and diversity." It is one of the new indie video gaming studios in Florida. It was established in 2009 and is currently running successfully with over 50 employees who can work on iOS, Xbox 360, PlayStation 3, Android, and Windows platforms. The company is passionate and self-funded; this makes the company free to offer clients desired products.
An outstanding achievement for Chromatic Games is its Dungeon Defense game that sold more than 6,00,000 copies in the past 2 years. Created by excellent developers, this studio excels in creating innovative video games for multiple customers.
10. MahiGaming
MahiGaming is one of the budding companies in Deerfield Beach, Florida, aiming to offer premium quality solutions to the iGaming industry. Launched and running in 2015, it has grown to be one of the best gaming studios in Florida. The company's partnering locations are Latin America, Ontario, Europe, and Asia.
The company has a diverse team of gaming developers who help businesses, startups, and clients bring their concepts into reality with high-quality graphics and potentially earn. MahiGaming also has a talented group of enthusiastic software developers, quality check inspectors, sound and game designers, and more. Furthermore, partnering with Games Global allows the company to offer game releases monthly.
11. IntuiCode Gaming Corporation
IntuiCode Gaming develops single and multiplayer games. Based in Boynton Beach, Florida, the company IntuiCode Gaming has small yet talented slot game developers. Their developers understand the excitement of video games and the casino gaming industry.
The games developed by the company are well-received by the players, helping generate significant revenue for the operators. Some famous games by IntuiCode Gaming include Banking It, Space Chickens, Venus Gold, Music City Money, Sapphire Solitaire, The Big Easy Money, Super Vegas Royale, and Charms O Luck.
Benefits of Hiring Video Game Companies in Florida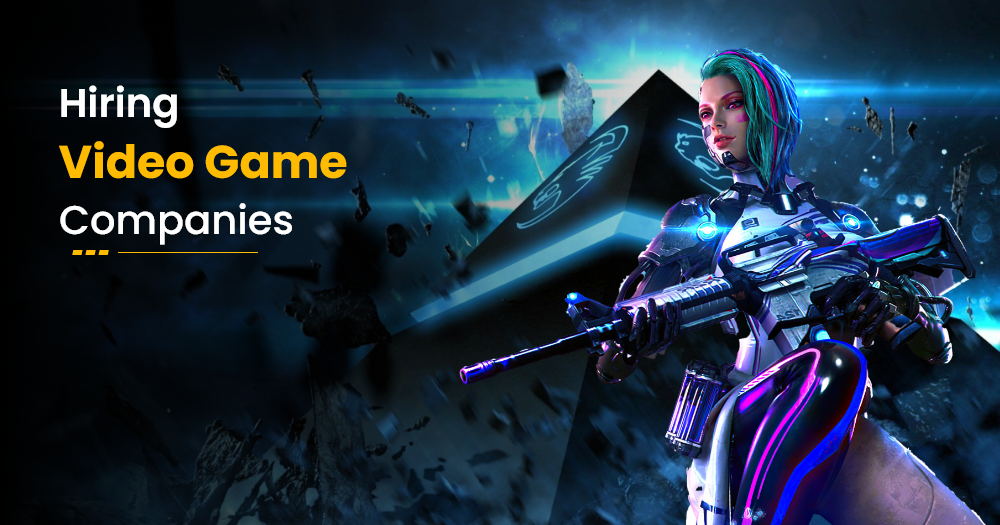 Hiring a professional game developer can be a beneficial choice. Following are some benefits of hiring specialists from game development companies in Florida:
1. Translate Your Needs Into Working Codes
Every operator likes to present an engaging and high gaming experience. And specialists can make this possible. Hiring a designer from a game company enables you to translate the user requirements, and information flows into relevant codes, resulting in a game that is well-received by the players.
2. Cost-Saving & Staff Flexibility
Instead of recruiting and hiring new employees, you can simply outsource a game developer. It saves costs of buying new software and hardware too. Furthermore, working with gaming companies in Florida gives you flexibility. You can get the project done at your convenient time without engaging most of your staff.
3. Makes the Game More Interactive
Video game designers ensure the graphics, configurations, and settings work smoothly. For instance, if it's a war game, it should consist of guns, bombs, and war weapons that players can use to attack. If your game does not offer what it claims, it may ruin the gamer's expectations, and you may lose your audience. To spin this off, you can rely on a game programmer who can make your game more interactive.
How to Choose the Right Game Development Studio in Florida?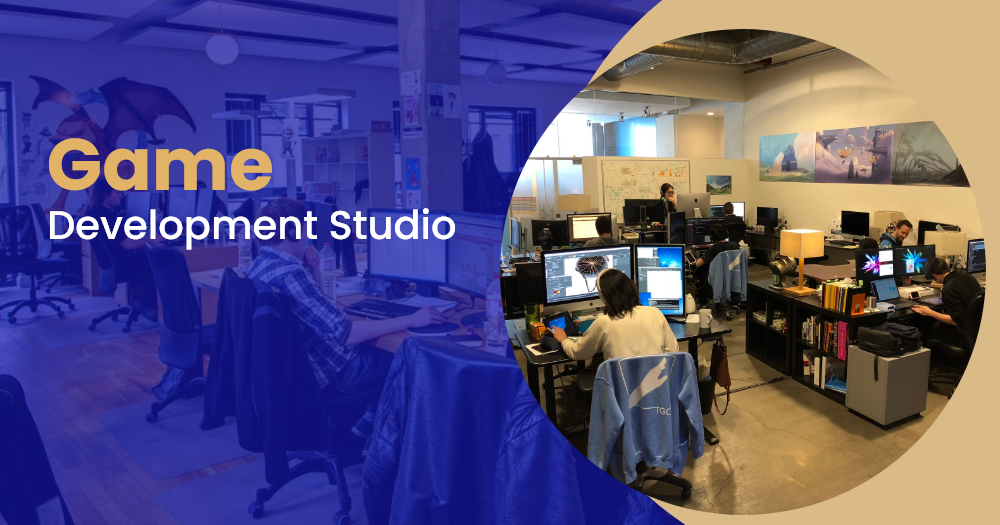 Confused about how to choose a reliable game company in Florida? Follow this simple checklist to ensure you choose the right game development partner:
1. Company Experience and Reputation
If you are looking for the best game companies in Florida, it is essential to compare their experience and reputation in game development. The more reputed the studio is, the better the quality it can deliver. So ensure you check the company's reputation through reviews and online feedback before partnering with them.
2. Game Development Cost
Cost is another critical factor in turning your game idea into reality. So, when looking for a game development company in Florida, you must compare service prices offered by multiple providers. After that, pick the one that is both reliable and budget-friendly.
3. Comprehensive Game Development Process
A professional game development company follows a comprehensive process for developing games. Moreover, it keeps you informed about every step it takes, from idea creation to the game launch. An ideal game development process must include:
Idea discussion
Polishing the idea to make it profitable
Selecting the right style
Creating animations for different levels
Proper coding
Quality check
Launching on the gaming platform
4. Quick Turnaround
Search for a gaming company that gives timely results without risking the quality. An experienced game developer creates high-quality games with a fast turnaround. The quicker you enter the gaming market, the more the chances of profits.
To Conclude: Florida Gaming Companies
Gaming companies in Florida use distinct and innovative approaches from the idea to commercialization. This makes them provide compelling games and offer maximum satisfaction to the user. If you have a gaming idea and want to make it real, a game designer can help you. Look for a certified gaming company with veterans in AR/VR, art production, testing, high-quality graphics, realism, presentation, etc.
The top game companies in Florida are doing wonders with gaming concepts, developing exciting solutions offering next-level experience to the end users (players). Cubix, Kevuru Games, Chromatic Games, and Kef Sensei Studios are leaders in the game development market in Florida. However, before reaching out to any gaming company, you must do a fundamental analysis. Ask yourself, 'how many game developers do you need?' 'Is the company having good reviews?' Further, you can ask for a portfolio of game developers' work.
Simply put, consider all factors before choosing a partner because they can make or break your game!
Convert Your Game Idea into Reality
Request A Free Quote
1200+ Projects Delivered 12+ Industry Experience 450+ Clients Worldwide 200+ Certified & Expert Programmers
FAQs on Video Game Companies in Florida
Q. 1 Can I Develop My Own Games?
Absolutely. Anybody can develop their own games, given they have the required resources. Game developers are fully aware of the ins and outs of a game development process. They can help you develop a game with exciting elements that will hook the players.
Q. 2 What Technologies are Used to Make Games?
Games a decade ago and now have a vast difference in functionality and bugs. All thanks to the latest resources and technologies for designing and developing games. Professional game programmers and developers use technologies such as HTML5, Unreal, and Unity to keep up with the gaming industry trends.
Q. 3 Can I Pitch a Game Idea to a Game Development Company in Florida?
Yes, you can. If you see your game idea has a lot of potential, you can create a pitch to sell your gaming project. By doing so, you can sell your idea to gaming companies, studios, investors, and journalists in Florida.