Are you in search of a cutting-edge and innovative mobile app development companies in Riyadh? As the world becomes increasingly digitized, mobile apps have become a crucial part of daily life. From ordering food to booking transportation and managing finances, mobile apps have made it easier for people to perform a wide range of tasks. This trend is particularly evident in Riyadh, where the mobile app market has seen tremendous growth in recent years. In this listing, we will explore the top mobile app development company in Riyadh. And also learn how to choose the top app developers in Riyadh.
According to Statista, as of 2021, there were 29.2 million mobile phone users in Saudi Arabia, representing a penetration rate of 85.3%. This figure is expected to increase to 32.6 million by 2025. Additionally, the mobile app market in Saudi Arabia was valued at $1.7 billion in 2020, with a projected growth rate of 10.1% from 2021 to 2025.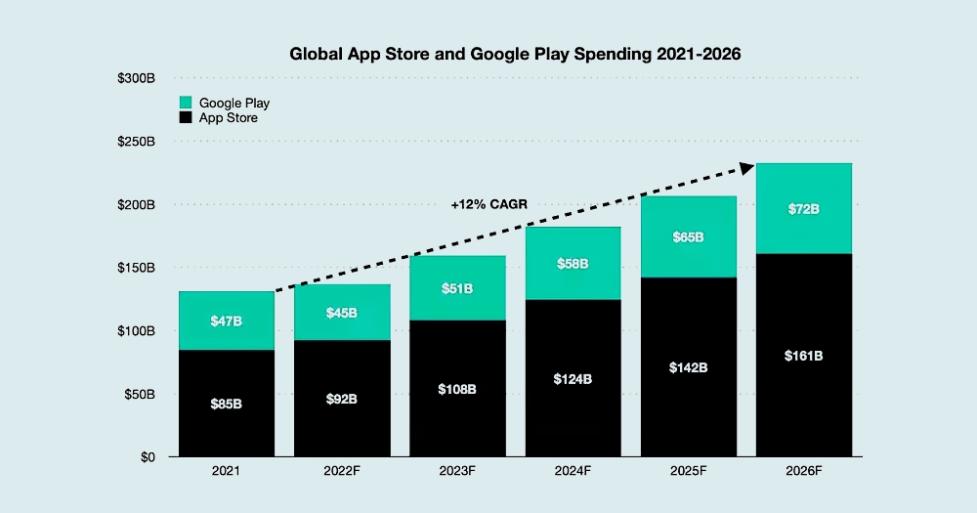 As the mobile app development market in Riyadh, continues to grow, there are many opportunities for app developers and businesses alike. Some of the most promising areas of growth include e-commerce, healthcare, education, and entertainment. In particular, there is a growing demand for mobile apps that provide contactless payment options, telemedicine services, online learning platforms, and streaming services.
Now that we have explored the market stats and future opportunities in Saudi Arabian mobile app development, let's take a look at some of the top app development companies in Riyadh. These companies have a proven track record of delivering high-quality mobile apps that meet the needs of businesses and consumers alike.
Top Mobile App Development Companies in Riyadh
Below is the list of top app developers in Riyadh.
| Name of the Company | Establishment year | Number of Employees |
| --- | --- | --- |
| The NineHertz | 2008 | 201 – 500 |
| IBM Middle East, Riyad | 1911 | 10,001 + |
| Cognizant | 1994 | 10,001 + |
| Tata Consultancy Services | 1968 | 10,001 + |
| Arabic Computer Systems | 1984 | 1,001 – 5,000 |
| Raqmiyat | 1983 | 501 – 1,000 |
| Cisco Systems | 1984 | 1,001 – 5,000 |
| TeleNoc | 2011 | 1,001 – 5,000 |
| Detasad | 1982 | 1,001 – 5,000 |
| Sohoby | – | 11 – 50 |
10 Best Mobile App Developers in Riyadh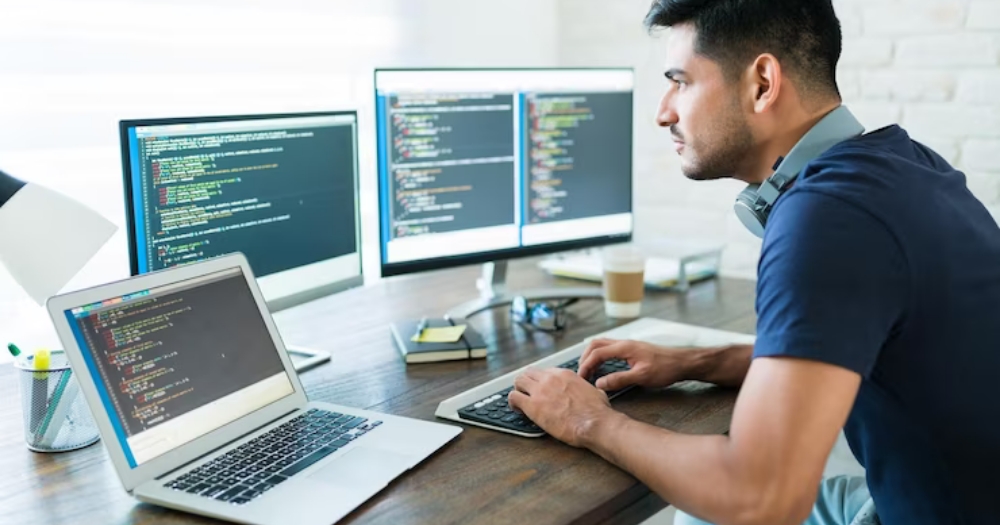 Let's explore all mobile app developers in Riyadh in detail.
1. The NineHertz: Best App Development Company in Riyadh
The NineHertz is top app developers in Saudi Arabia. They specialize in developing custom mobile applications for iOS, Android, and web platforms. The company was established in 2008 and has since worked with a wide range of clients from various industries, including healthcare, education, transportation, and finance.
The NineHertz offers end-to-end mobile app-making services, from ideation to deployment and post-deployment support. Their team of experienced mobile app developers, designers, and project managers work closely with clients to understand their requirements and develop tailored solutions that meet their business objectives. The company also offers consultation services to help clients with app monetization, user acquisition, and retention.
The NineHertz also provides other services such as website development, e-commerce development, blockchain development, and IoT development. Their mission is to help businesses leverage the power of digital technology to transform their operations and achieve growth.
2. IBM Middle East, Riyadh
IBM is a leading technology company that has a strong presence in the Middle East, including Riyadh. IBM Middle East provides a wide range of digital services to businesses in the region, including app development.
As a top app development company in Riyadh, IBM Middle East has a team of skilled developers who specialize in developing mobile apps for iOS, Android, and other platforms. They use the latest technologies and development frameworks to create innovative and scalable apps that meet the unique needs of their clients.
IBM Middle East offers end-to-end app development services, including consultation, design, development, testing, and deployment. They have experience working with clients from various industries, such as healthcare, finance, retail, and more. Their app development process is designed to be agile and flexible, allowing them to adapt to changes in client requirements and deliver high-quality apps within a short timeframe.
Want to Launch Your Own App?
Convert Your App idea into Reality
3. Cognizant
Cognizant is a leading mobile app development agency based out of Riyadh, providing top-notch development services to those looking to build their dream mobile applications. With more than 8 years of experience in the industry and a team of highly skilled developers, Cognizant offers end-to-end solutions that are tailored to suit client requirements. Whether it is a native or cross-platform application, Cognizant offers the expertise and guidance to bring your vision to life – efficiently, quickly, and cost-effectively.
From strategy to development and launch, the team at Cognizant has comprehensive capabilities that make sure each project is completed to the highest standard. The agency also prides itself on providing an exceptional level of customer service and maintaining open communication channels with clients throughout the entire process to ensure a seamless experience.
4. Tata Consultancy Services
Tata Consultancy Services (TCS) is a multinational information technology (IT) services, consulting, and business solutions company headquartered in Mumbai, India. With a strong presence in Riyadh, TCS offers a range of digital services, including app development, to businesses in Riyadh and beyond.
TCS have a great pool of highly skilled software professionals who have an affinity for technology, this company creates innovative apps that are designed to meet users' needs and enhance their lives. They believe in the power of collaboration and problem solving, innovating together to find the best solutions for their clients. With features like intuitive user experiences, strong analytics capabilities and enterprise-grade security measures, they ensure maximum performance and quality assurance. Tata Consultancy Services is committed to helping businesses innovate and grow through its unique mobile experiences – making it one of the top businesses in the region.
5. Arabic Computer Systems
Arabic Computer Systems Ltd is a leading technology company in Riyadh. Established in the year 1984 the company has been at the forefront of the region's IT industry, providing innovative and cutting-edge solutions to businesses and organizations across various sectors.
With a team of highly skilled professionals, Arabic Computer Systems Ltd has a proven track record of delivering exceptional mobile app development services and solutions to clients. From custom software development to system integration, the company offers a wide range of services that cater to the diverse needs of its clients.
Over the years, Arabic Computer Systems Ltd has built a reputation for excellence, earning the trust of its clients and partners in the region. The company's commitment to quality and customer satisfaction has been a driving force behind its success and growth, making it a preferred choice for businesses seeking reliable and efficient technology solutions.
6. Raqmiyat
Raqmiyat is one of the most promising and growing software companies in Riyadh. A relatively new player in the tech industry, this company has established itself as a leader in providing IT services, specializing in application development, digital transformation, and staffing solutions. Their highly trained and skilled professionals ensure quality assurance from initial design to production.
Raqmiyat's cutting-edge tools and extensive research capability produce innovative solutions that meet modern technological demands. The company is committed to delivering the highest standards of customer service and it is this dedication that has made them a preferred partner for many domestic and international businesses.
7. Cisco Systems
Cisco Systems, one of the world's leading networking solution providers based in California, has recently opened a new branch in Riyadh. With their branches all over the world, this is a welcome move towards joining hands with Middle Eastern businesses. The team in Riyadh is very enthusiastic about helping customers stay ahead of the competition by implementing top notch hardware and software solutions.
They are equipped with cutting-edge technology and experienced personnel to ensure that customer needs are met without fail. With more than 30 years of experience in providing customized solutions to global leaders in various industries, Cisco Systems promises to provide its partners with state-of-the-art infrastructure and comprehensive services. Therefore, this is definitely an exciting opportunity for companies looking to outpace competitors!
8. TeleNoc
Introducing TELENOC, one of Riyadh's leading IT companies. With a long standing presence in the region and a team of experts in mobile app development, IoT development, and implementation TELENOC provides a variety of services to all kinds of businesses. The company has a passion for creating and developing high-end technologies – they strive to provide the most efficient solutions that are designed to solve their client's challenges.
Working in close contact with its customers, their experienced staff ensures utmost satisfaction with their superior services. At TELENOC you can expect quality service, the latest technological trends and the highest level of customer relations.
9. Detasad
Detasad is an app development company in Riyadh. Our mission is to revolutionize the way companies design, develop and maintain their software and mobile apps. We offer a tailored approach for each hiring company with expertise that ranges from software engineering, development and project management to data analytics and design.
Every consultant firmly understands that each business has its own unique requirements and goals, so we strive to provide superior solutions using our experience and specialized tactics. As experts in the technology industry, we guarantee top-notch services while ensuring optimal functionality and performance at all times.
Hire Certified App Developers
Convert Your App idea into Reality
10. Sohoby
Sohoby is a mobile app development company in Riyadh. Our goal is to create thrilling and engaging experiences that bring out the best in mobile technology. We are dedicated to providing visionary solutions and designs that keep pace with the current trends of the market, turning ideas into amazing apps used by millions of people.
Our team of experienced mobile app developers brings with them extensive knowledge and experience to ensure quality projects are delivered within tight deadlines. With our custom apps, we create an opportunity for users to experience the power and convenience of technology in their daily lives. Whether it's a mobile game or an enterprise level application, our experienced developers know exactly how to combine modern design with intuitive functionality.
How to Choose App Development Companies in Riyadh?
Choosing the right app development company in Riyadh can make all the difference when it comes to turning your brilliant idea into a successful and user-friendly mobile app. To make an informed decision, you'll want to consider a few key factors.
Firstly, you'll want to explore the company's past projects and client testimonials to determine their reputation and experience in the industry. Make sure the company has experience creating apps similar to yours and for your targeted audience. Moreover, inquire about their technical expertise and the platforms they specialize in, such as iOS, Android, or cross-platform development. Communication is vital during app development, so ensure the company values ongoing collaboration and is open to your input and feedback.
Lastly, don't forget to compare pricing and timelines among different companies, as these factors will greatly impact your budget and launch dates. By carefully evaluating these factors, you'll be better positioned to select the ideal app development partner in Riyadh to bring your vision to life.
Mobile App Development Process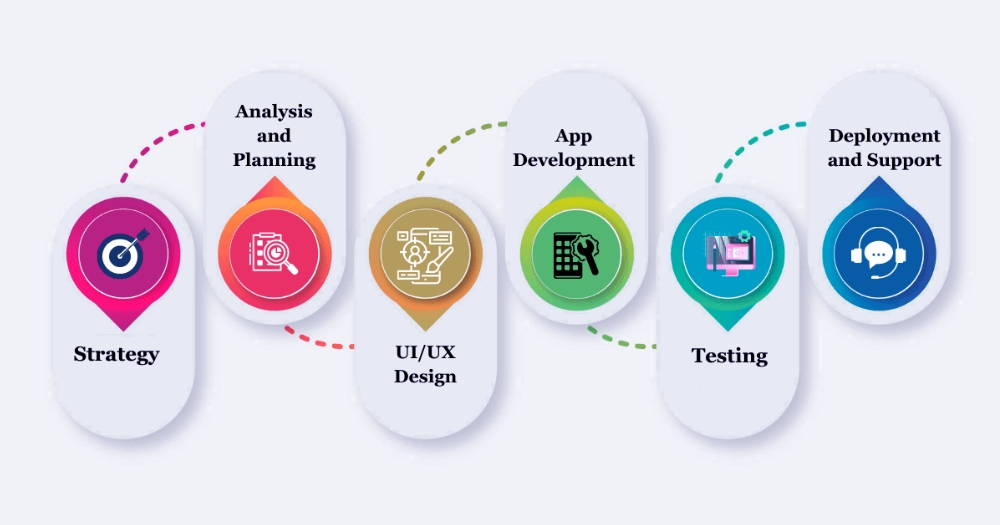 The process of mobile app development typically involves the following steps:
1. Planning and Strategy: The first step in mobile app development is to determine the purpose and goals of the app. This involves defining the target audience, identifying the app's features and functionality, and developing a strategy for user engagement and monetization.
2. Design: Once the app's purpose and goals have been defined, the next step is to create a design that is visually appealing and user-friendly. This includes creating wireframes, user interface (UI) and user experience (UX) design, and creating a style guide.
3. Development: After the design phase is complete, the actual development of the app can begin. This involves writing code, integrating third-party APIs and libraries, and testing the app to ensure that it works properly.
4. Testing: Once the app has been developed, it is tested to ensure that it is functional and meets the desired specifications. This involves performing various types of testing, such as functional testing, performance testing, and usability testing.
5. Deployment: After the app has been tested and is ready to go, it can be deployed to the app store or other distribution channels. This typically involves creating a developer account with the app store, submitting the app for review, and ensuring that the app meets the store's guidelines and requirements.
6. Maintenance and Updates: Once the app has been deployed, it will require ongoing maintenance and updates to ensure that it continues to function properly and meets the changing needs of users. This may involve fixing bugs, adding new features, and keeping the app up-to-date with the latest platform updates and security patches.
Overall, mobile app development can be a complex and time-consuming process, but by following these steps and working with an experienced development team, you can create a high-quality app that meets the needs of your target audience. Here is an ultimate guide on how to create a mobile app.
Mobile App Development Cost in Riyadh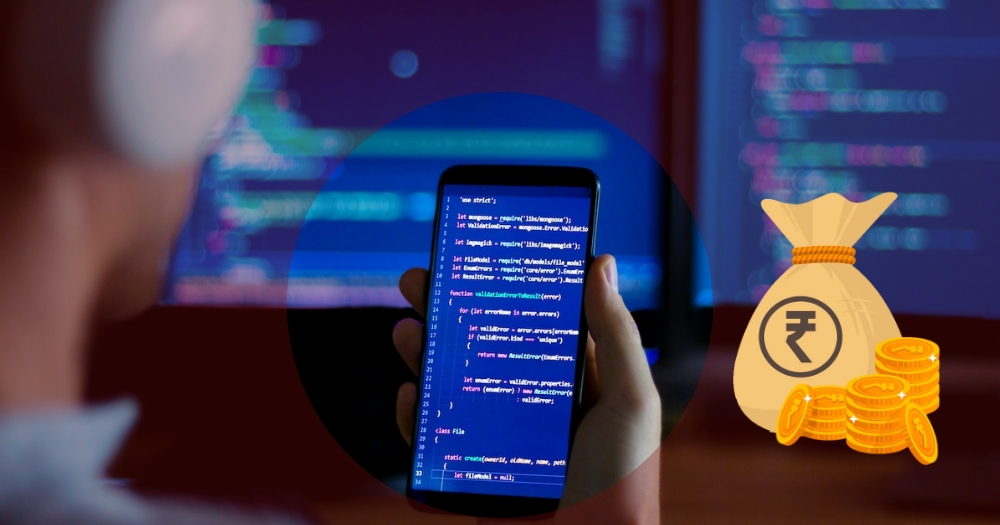 | Type of App Development | Average Development Time | Average Development Cost |
| --- | --- | --- |
| Android App Development | 3-4 months | SAR 15,000 to SAR 30,000 |
| iOS App Development | 5-6 months | SAR 20,000 to SAR 40,000 |
| Hybrid App Development | 6-12 months | SAR 30,000 to SAR 100,000 |
The cost of mobile app development in Riyadh, can vary widely depending on several factors, such as the complexity of the app, the platform(s) you want to develop for (iOS, Android, or both), the features you want to include, and the level of customization required.
Generally, the cost of mobile app development can range from around SAR 15,000 to SAR 100,000 or more, depending on the above factors. However, it is important to note that these figures are just estimates, and the actual cost of your app development project may vary based on your specific requirements and the developer or development company you choose to work with.
To get a more accurate estimate of the cost of developing your mobile app, you should consult with several app development companies in Riyadh and compare their quotes based on your project specifications.
Cost to Hire App Developers in Riyadh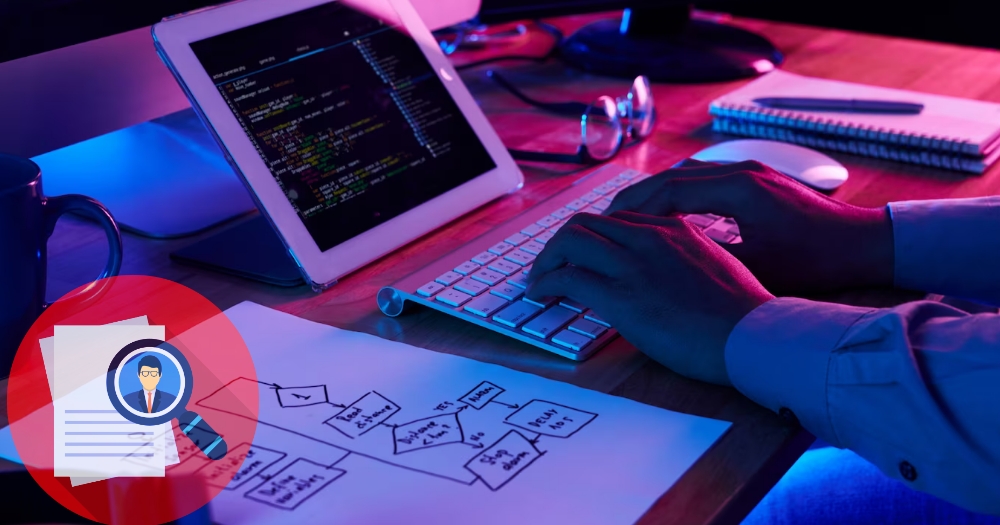 | Developer Experience | Hourly Rate (Saudi Riyal) |
| --- | --- |
| 0-2 Years | SAR 75 |
| 2-5 Years | SAR 95 |
| 5+ Years | SAR 200 |
The cost to hire dedicated mobile app developers on an experience basis can vary depending on a number of factors, including the developer's level of experience, location, and the complexity of the project.
In general, the hourly rate for experienced mobile app developers can range from SAR 75 to SAR 200 or more per hour. Junior developers with less experience may charge less, while senior developers with more experience may charge more.
When hiring dedicated mobile app developers, you may also need to consider additional costs, such as project management fees, equipment costs, and software licensing fees.
It's important to remember that the cost of hiring a dedicated mobile app developer on an experience basis is just one factor to consider. You should also consider their portfolio, technical skills, communication abilities, and work ethic when making your decision. Additionally, working with a development company or outsourcing team may provide a more cost-effective solution, as they can often offer a team of developers with a range of experience levels at a more competitive rate.
Conclusion: Top App Development Company in Riyadh
In conclusion, Riyadh is an amazing location for constructing successful and profitable mobile app development companies. There are a wealth of options tailored to meet the individual needs of any business; however the ninehertz is one-of-a-kind in their focus on creating top-notch applications with impeccable customer service. Their approach to developing optimal solutions while keeping up with the trends in technology sets them apart from the competition.
With capable and experienced professionals working diligently on projects, it's no wonder that The NineHertz are spurring innovation across the region. So if you're in search of finding the best app developers in Riyadh well your search is over, contact us at The NineHertz and have an innovative solution crafted for you today!
FAQ's: Best Mobile App Company in Riyadh
1. How do I choose the Best Mobile App Development Company in Riyadh for My Project?
When choosing a mobile app development company in Riyadh, it's important to consider factors such as experience, portfolio, expertise, communication skills, and project management approach. You should also check their reviews and references before making a decision.
2. What Services Do Mobile App Development Companies in Riyadh Offer?
Mobile app development companies in Riyadh offer a wide range of services, including app design and development, app testing and quality assurance, app maintenance and support, and app marketing and monetization.
3. How Long Does it Take to Develop a Mobile App with a Development Company in Riyadh?
The time it takes to develop a mobile app with a development company in Riyadh can vary depending on the complexity of the project, but it typically takes between 3 to 9 months or more.
4. Can I Hire a Mobile App Developer in Riyadh on a Freelance Basis?
Yes, you can hire a mobile app developer in Riyadh on a freelance basis, but it's important to ensure that they have the necessary skills and experience to handle your project. You should also consider the risks and challenges of working with a freelancer, such as lack of accountability and communication issues.
5. What are Some of the Advantages of Working with a Mobile App Development Company in Riyadh?
Some of the advantages of working with a mobile app development company in Riyadh include access to a team of experienced developers, better project management and communication, and a more streamlined development process. Additionally, working with a local company can make it easier to meet face-to-face and build long-term relationship.