Want to download the best game development software for android, Linux, iOS, and Mac. We've listed here the best picks to help you get sorted!
Do you know how the games you really enjoy playing on your mobile and PCs are built? Is it easy to make a video game with any software and a bit of know-how? Well, the answer is Yes. But, this doesn't mean game development is easy. Even the simplest games require too much effort to give it a good look and feel. Using game-creating software streamlines the process and makes game development easier.
Before we head to the list of top game-making software, let us first understand what game development software is!
What Is Game Development Software?
Game Development Software is a specialized software designed specifically for the users who need assistance or that helps in facilitating the making of video games. This software is essentially meant for individual developers, gaming companies, and educational institutions to develop, distribute and monetize games.
What Qualities Should A Game Developer Have?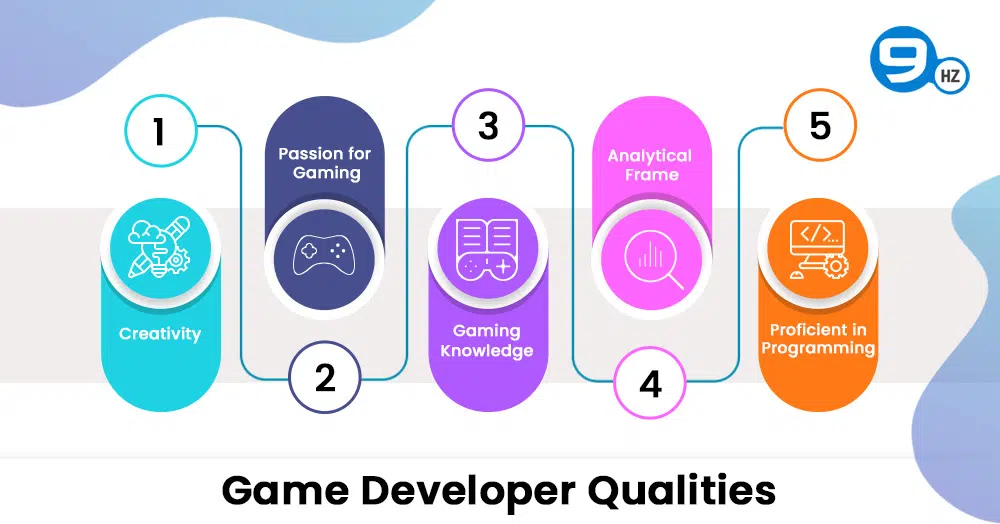 To be a good game developer, one should have possessed the following qualities:
A Good Game Developer Qualities
Creativity
A passion for gaming
Wide gaming knowledge and know-how of latest trends
Strong analytical frame
Proficient in programming languages such as C# and C++
Game Development Softwares for Android, Linux [Free Download]
1. GameMaker Studio
GameMaker Studio is a remarkable game development software solution designed specifically for game developers. This software offers outstanding game-making resources to help users design and create games with perfection and ease. You can register for a free 30-day trial.
Features of GameMaker Studio
It comes with an awesome range of tools
Helps you create games for Windows, Mac, Linux, Android, iOS, HTML5, Xbox, PlayStation, and Nintendo Switch.
Fastest Utility to make and export a game to any platform
2. Unity Game Development Software
Unity is the leading video game engine – and so much more. Discover solutions to help you at every stage of the game development lifecycle, from big ideas to big success. This game development software can add amazing cinematic effects as well to make the game interesting.
Features of Unity
Best utility to build amazing 3D games
Easy to use and understand utility
Seamless AR and VR game development
Also Read: Top 10 Programming Languages for Video Game Development
3. Stencyl Software for Game Developers
Stencyl makes game development easy with its code-free operations. The game development software has an easy-to-use interface. You can embed ads, create online payment gateways in your game, and make extra money by using this game app development software.
Features of Stencyl
No Coding Required
Extensive platform support
Create a masterpiece and bring ideas to life
4. Autodesk
Autodesk lets you design games using AI-driven top-notch game creation software, Autodesk. With its easy drag-and-drop interface, high customization ability, and hassle-free operations, calling it as best game development software won't be wrong.
Features of Autodesk
Mobile app available
Easy to use for 2D drawings
Supports multiple designing options
Want to Create Your First Game?
Hire World-class Game Developers
1200+ Projects Delivered 12+ Industry Experience 450+ Clients Worldwide 200+ Certified & Expert Programmers
5. Blender
Blender is an open-source best game app development software that can create engaging and adventurous games over a single click. This top game development software can do motion tracking, video editing, modeling, and any other type of 3D designing easily.
Features of Blender
Create jaw-dropping renders
Extensive modeling toolset
Award-winning utility specifically for animations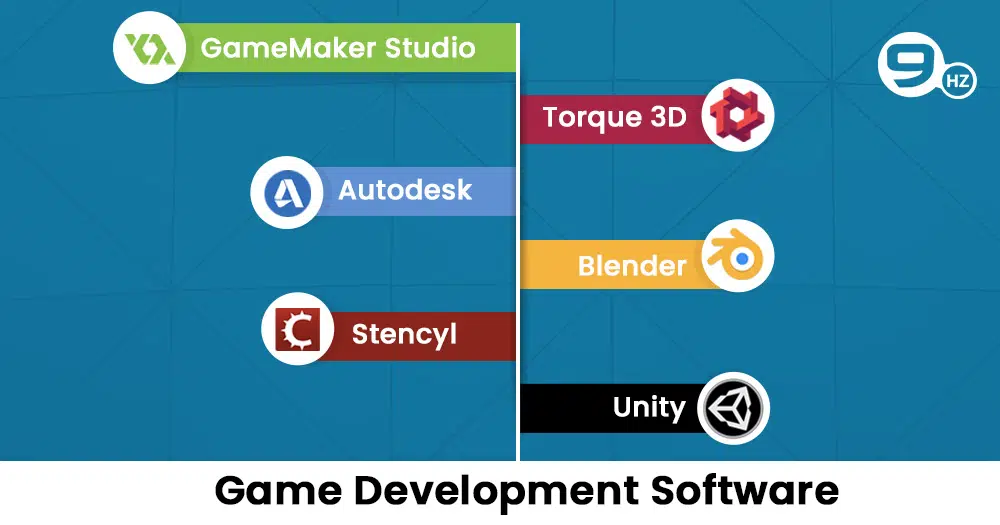 6. Torque 3D
Game development tool that enables developers to create 3D audio-visual content via editing suite, interchange file formats, and more. This utility is best for cloud-based solutions for small businesses that help with tools for 3D game development such as programming, rendering, networking, and more modules.
Features of Torque 3D
3D Games
IT Asset Management
Physics Simulation
Which is the Best Game Development Software for Free?
The gaming industry is at a boom and it will continue to grow in the coming years. If you're someone who wishes to spend and make money out of game development, these game-making utilities are worth the wait. With these amazing utilities, you can develop full-fledged games and guarantee engagement at a great level.
Out of several game-creating software available in the online world, we find GameMaker Studio the best bet. You can check out the entire list of software above and pick the software you feel like working ahead with. Wait no more and simplify the game development process and game development price in your business and help your team develop high-quality games with ease.