The mobile gaming industry has been witnessing rapid growth lately. The count of gamers has increased by 3 billion compared to the previous year. Not only gamers but mobile game developers are enjoying this prompt growth of the industry by generating huge profits.
It is true that the revenue generated by a game partially depends upon the game's quality. However, the fact cannot be declined that developing an outperforming game and generating revenue from a game are two completely different things. Even an ordinary game can generate decent profits with a good monetization strategy.
There are several mobile game monetization strategies that can be adopted to generate revenue. However, not each one of them will work if not executed properly. Therefore, check out the complete list of monetization strategies and find the best suited for your game.
What is Mobile Game Monetization?
The main reason behind developing and launching a game is to generate revenue. Mobile game monetization can be understood as the business model adopted by game developers to drive revenue.
Hire Dedicated Mobile Game Developers
Request A Free Quote
There are several ways through which a game can generate revenue. Either it can be a one-time payment or an in-app purchases. For example, the business model of "The Room" is a One-time payment meaning that the gamer has to purchase the game to play it. Where else Players Unknown Battleground generates revenue by offering in-app purchases to the gamers. Likewise, a best-suited monetization strategy is always attached to a particular game to make it profitable.
How to Monetize Mobile Games?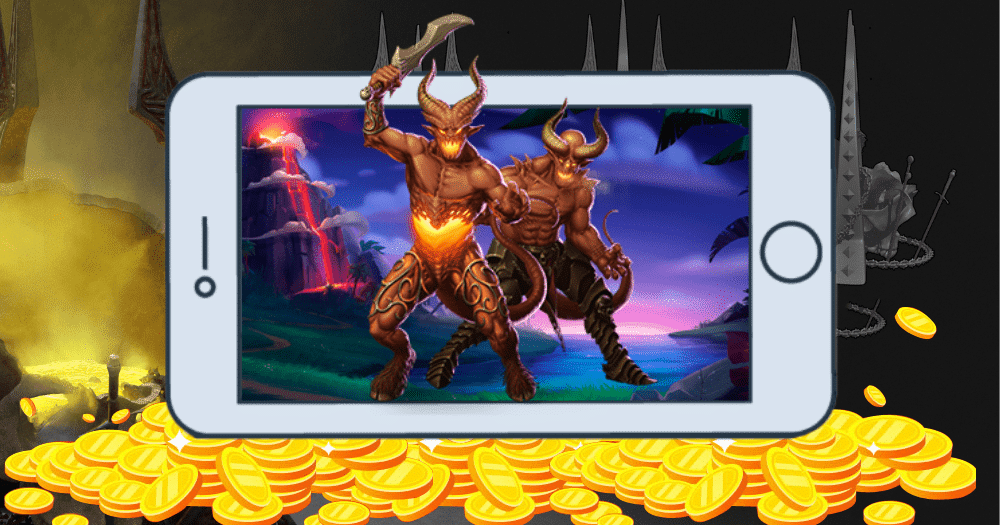 1. In-app purchases
The most tried and tested mobile game monetization strategy works with almost every game. Most of the games offer in-app purchases to their users in order to stay profitable and generate income. As a result, the gamer will get complete access to the game, and they can fully enjoy the game.
In addition, they get a chance to make the game even more interesting with in-app purchases. The in-app purchases can be a weapon skin, a particular character, or anything that adds more value to the game.
2. Collaboration
Another popular way to monetize your game is to collaborate either with other brands or mobile game publishers. Seeing the immersive growth of the gaming industry, most big brands have started promoting their services and products through games. For example – The latest movie Godzilla V/S Kong collaborated with Player Unknown Battleground for the promotion. Several new Godzilla and Kong-themed skins were launched in the game throughout the collaboration.
3. In-app Ads
It is the most common and effective strategy to monetize your game. The gamers would be able to enjoy your game for free. However, they will have to watch a video ad while playing. The average time of an ad can last from 5 to 30 seconds.
Also, ensure that your ad doesn't pop up at any crucial moment of the gameplay, as it might irritate the player. Rather try to display ads when a player completes a specific task or level.
4. Paid Games
The simplest way to generate revenue from the game from the beginning is to charge for it. There are several money making games in the market that gamers pay for in order to play the game. To generate massive revenue, the game needs to be excellent and outperforming. Minecraft is one of the best-performing paid games available on the Play Store and iOS store.
5. Subscription
The subscription model has also shown a lot of success recently. Game developers are generating decent revenue by introducing a subscription model in their mobile games. This model is quite similar to in-app purchases; anyhow, the gamer gets access to their purchases for a limited time. For example – Royal pass in PUBG; here, the gamers have the choice to purchase a Royal pass. However, the royal pass only lasts for a season. Then, in the new season, the player must buy the royal pass again.
6. Premium
Gamers hate ad pop-ups during their gameplay, which is quite irritating, and here comes a new mobile game monetization strategy. Mobile game development company may charge a premium fee from the gamers to remove ads and let them enjoy interruption-free gameplay. Most gamers hate disruptions during their gameplay, making it a successful strategy to start generating income with the game development.
7. Hybrid Model
Last but not least strategy to start generating income from your game is to make your strategy. Yeah, you heard it right; you can even make your own monetization strategy by mixing and matching the above strategies to maximize your profits. The most popular mobile games, PUBG, Minecraft, and Fortnite, try to implement as many strategies as possible to maximize their ad revenue.
When to Consider Mobile Game Monetization Strategy?
Monetization is the main reason behind developing any game. Therefore, it becomes necessary to consider the game monetization strategy in the designing and planning phase. It will help app developers diligently to develop a mobile game around the strategy to exploit the profits.
However, new monetization strategies can be adopted at any time after the launch. You can consider adding a new mobile game monetization strategy to your game to increase earnings. As discussed above, you can choose multiple strategies for monetization.
Best Mobile Game Monetization Model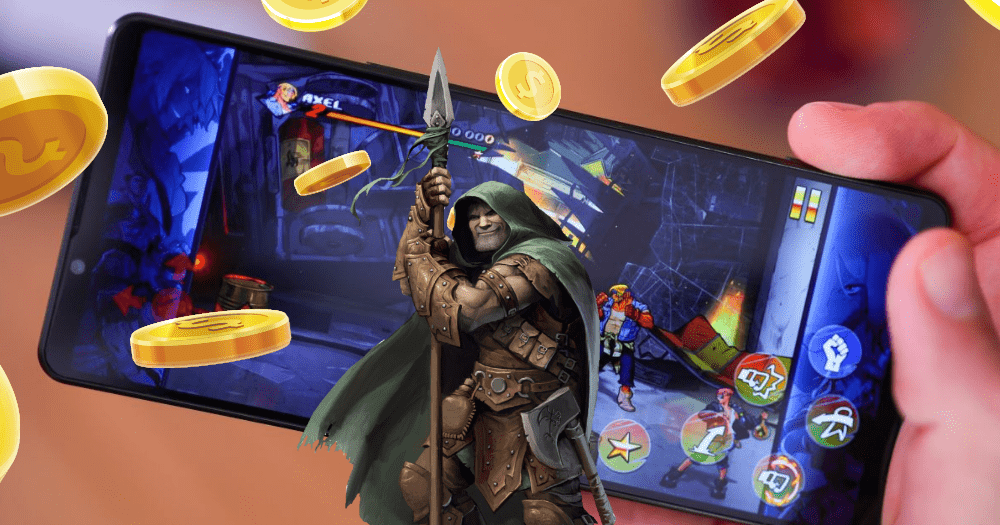 Several game monetization strategies are available in the market, as discussed above. However, the best is in-app ads, as they go hand-in-hand with every game. This business model works perfectly with every game making it superior and better than others. There are several types of ads; a brief of the same is as follow –
1. Banner Ads:
Such ad formats have existed for a long time. These ads are system-initiated, and developers have full control over them. They can adjust the placement of these ads. These ads are rectangular-shaped images that flash on top or bottom of the screen.
2. Interstitial Ads:
Just like banner ads, these ads are also system-initiated. However, these ads flash on the complete screen, grabbing the app user's attention. These ads usually last 5 to 30 seconds, and the gamer cannot play the game during this period.
3. Reward Ads:
Gamers can earn game rewards by watching such ads. The rewards can include the game currency, power-ups, skins, characters, etc.
4. Offer Walls:
Such ads give an offer to the gamer to earn game currency by completing a specific task. The tasks generally involve downloading other mobile apps or taking a survey.
How Much do Mobile Game Ads Make?
No specific numbers can be answered related to this question as the revenue generated from ads depends upon various factors like ad unit, impression, user engagement, type of ad, etc.
The rewarded video ads pay around $0.02 per impression on average.
The average revenue generated per impression in an interstitial ad is $0.16
The numbers can go $2.50 if the gamer completes a specific task-stated offerwalls.
Conclusion
It is obvious that developing a game and generating revenue from the same are two different aspects. However, a game developer can generate millions with an average game and excellent monetization strategy. So, make sure to opt for the right mobile game monetization models for your game. Get help from experienced holders in the field for the right advice and level up your earnings.
Want to Make Money From Mobile Game?
Request A Free Quote
Frequently Asked Questions
1. Can Mobile Games Make Money?
Yes, the whole idea behind developing a mobile game is to make money with it. There are certain ways to make money with a mobile games. A person can choose the right monetization strategy that compliments their game and can start making money.
2. Do Free App Games Make Money?
Yes, free-to-play games also make a handful of profits. Even most of the mobile games available on the Play Store and App Store are free. The promptest way to generate profit with a free game app is to either show ads to the gamers or offer in-app purchases. With both these ways, free games are also able to make money, like paid games.
3. How can I Monetize Gaming?
There are several ways through which an individual can monetize their game. However, it is equally important to find the right method. As a result, here is a list of methods to help you monetize your game.
Display ads to the gamers
Charge gamers to download your game
Collaborate with other brands
Offer premium services
Offer in-app purchases
Subscription
4. Do Mobile Games get Money from Ads?
Running ads is stated to be one of the finest ways to monetize your game. Consequently, it becomes obvious that mobile games do make money from ads. Anyhow, revenue generated from an ad depends upon its type. Here are the type of ads –
Playable ads
Reward Video ads
Offerwall ads
Interstitial ads
Banner ads
5. How does Mobile Game Monetization Work?
Mobile Game monetization is the simplest and most efficient way to generate profits. The monetization strategy works in two ways. In the first strategy; the game developers directly charge the gamer to download the game or offer them in-game purchases. The second strategy the monetization strategy involves the role of big brands and companies which want to promote their products and services through advertisement and collaboration.