Welcome to the era of metaverse development. The internet's future involves virtual worlds where humans can interact without being limited by the physical world. According to analysts, these virtual environments could be the next ample investment opportunity.
Although the Metaverse is still in its early stages, the technology can transform everything from e-commerce to social media and even real estate. As the popularity of these virtual environments grows, so does corporate interest in capitalizing on this trend. For example, Facebook has rebranded as "Meta" (FB) and intends to invest billions in its ambitious aim to develop the Metaverse. In this guide, you will also be going to learn how to invest in Metaverse and how can you buy land in Metaverse.
In this handy guide, we hope to assist you with a better understanding of What Metaverse is and how you can benefit from it. But before diving into it let's take a look at the top metaverse coins in my market capitalization.
Want to Invest in Metaverse Coins? List of Top Coins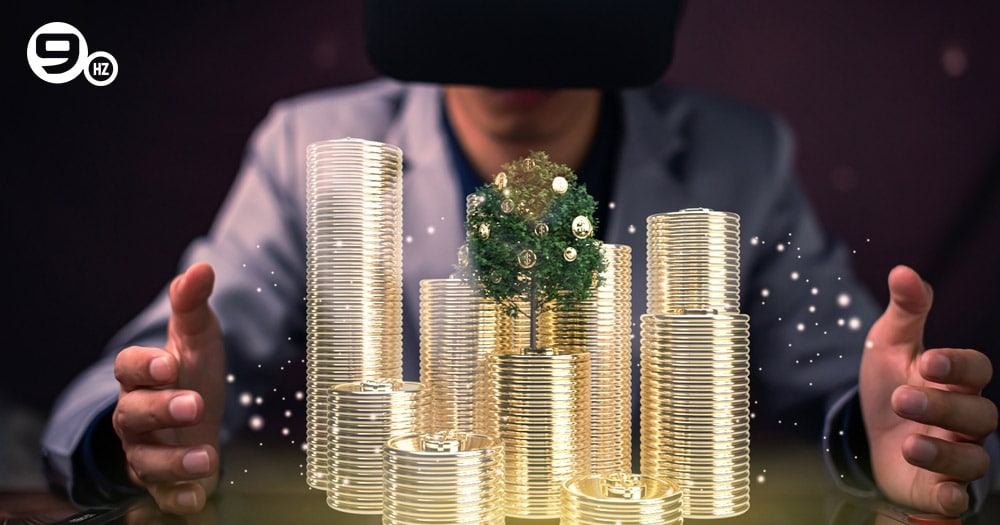 The Metaverse market cap today is $15.7 Billion and the below table shows the top Metaverse coins by Market Capitalization. Must consider these coins before investing in Metaverse.
| S No. | Coin | Price( 2022) | 24h Volume | Mkt Cap |
| --- | --- | --- | --- | --- |
| 1 | Decentraland | $2.30 | $234,844,541 | $3,472,450,789 |
| 2 | Axie Infinity | $46.32 | $136,261,671 | $3,409,432,528 |
| 3 | The Sandbox | $2.76 | $301,927,289 | $3,098,841,300 |
| 4 | Enjin Coin | $1.32 | $76,686,640 | $1,226,366,485 |
| 5 | Render Token | $2.28 | $12,430,871 | $527,356,180 |
| 6 | Radio Caca | $0.00 | $27,484,782 | $390,479,064 |
| 7 | Illuvium | $493.60 | $9,248,900 | $317,206,555 |
| 8 | DeFi Kingdoms | $4.08 | $12,060,817 | $294,392,326 |
| 9 | Mobox | $2.13 | $76,412,553 | $260,269,604 |
| 10 | Yield Guild Games | $2.53 | $27,376,915 | $222,196,623 |
| 11 | Vulcan Forged | $8.59 | $20,532,695 | $205,082,279 |
| 12 | UFO Gaming | $0.00 | $5,080,150 | $188,177,612 |
| 13 | StarLink | $0.00 | $5,718,662 | $140,062,206 |
| 14 | Magic | $2.54 | $4,160,551 | $135,449,339 |
| 15 | Merit Circle | $1.91 | $4,187,456 | $132,613,307 |
| 16 | RMRK | $12.49 | $4,978,736 | $118,721,533 |
| 17 | Aavegotchi | $1.94 | $19,982,330 | $117,414,640 |
| 18 | Decentral Games | $0.29 | $538,607 | $111,607,697 |
| 19 | Victoria VR | $0.13 | $13,216,555 | $109,843,202 |
| 20 | Wilder World | $1.22 | $7,786,889 | $101,538,779 |
| 21 | Phantasma | $0.95 | $2,051,297 | $99,571,685 |
| 22 | My Neighbor Alice | $5.58 | $76,382,271 | $96,638,365 |
| 23 | Decentral Games Governance | $0.30 | $153,867 | $92,918,297 |
| 24 | Aurory | $7.98 | $1,348,638 | $76,078,382 |
| 25 | Somnium Space CUBEs | $5.67 | $140,343 | $73,811,347 |
You might be interested to know list of best NFT tokens in 2022.
What is the Metaverse?
The phrase "metaverse" refers to a new virtual world arising as technology advances. It's an idea that dates back to 1992 when Neal Stephenson launched his dystopian novel "Snow Crash," which featured characters who used 3D VR headsets to explore another reality. On the surface, this appears to be nothing new – after all, many of us have spent decades playing epic games like The Sims and Second Life. But what distinguishes the Metaverse from other games is that it is intended to be an entirely new way to connect with the mobile internet (often called Web 3.0).
The concept is that it's a set of virtual spaces where you can create and explore with other people who aren't in the same physical space as you. For example, your virtual self may stroll to a casino, participate in a gambling game, and then walk to a mall and purchase something. All of this takes place on the same platform.
Hire Certified NFT Developers
Request A Free Quote
1200+ Projects Delivered
12+ Industry Experience
450+ Clients Worldwide
200+ Certified & Expert Programmers
Furthermore, as virtual reality and artificial intelligence advance in sophistication, the distinction between reality and imagination may become blurred. Developers are focusing on building realistic 3D experiences that can imitate how we sense feelings in the real world — and artificial intelligence can utilize machine learning to create an environment unique to the individual's mind.
Meta CEO Zuckerberg has made a tangible investment proving his commitment to the Metaverse. As of March, almost one-fifth of all Facebook employees were employed by the company's AR/VR branch, Reality Labs. Facebook is paying over 10,000 personnel to help build the future of AR/VR — they've also hired a handful of VR gaming studios over the previous few years and spent $2 billion in 2014 to buy Oculus, one of the pioneers in VR.
3 Metaverse Examples That You Should Know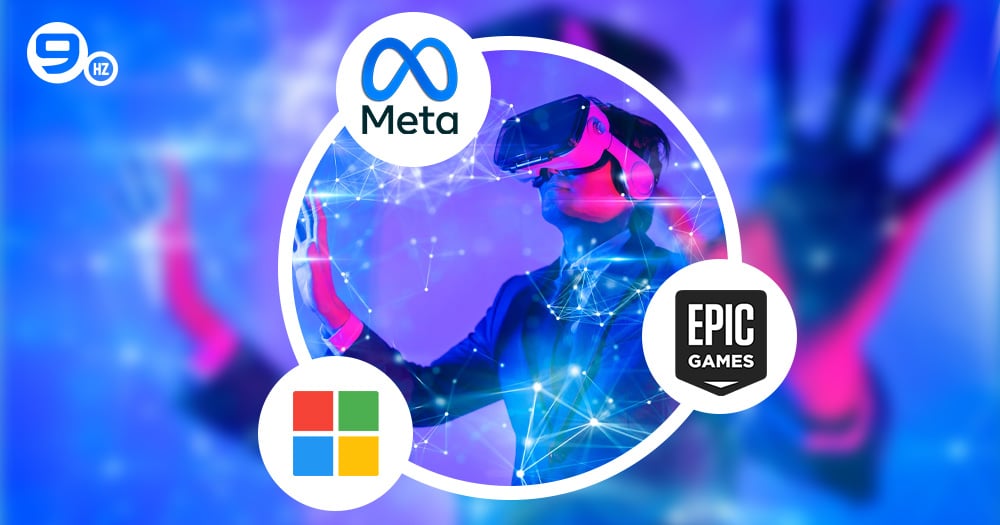 Here's a look at what's happening today that could lead to the Metaverse of tomorrow:
1. Meta
The big tech formerly known as Facebook has already made huge investments in virtual reality, including the 2014 acquisition of Oculus. Meta proposes a virtual world where digital avatars connect through employment, travel, or leisure via VR headsets. CEO will invest in Metaverse a huge amount in near future. "The future platform and media will be an even more immersive and embodied early internet where you're in the experience, not just looking at it, and we call this the metaverse," said Facebook CEO Mark Zuckerberg last month after disclosing the company's rebranding. Zuckerberg is a believer in the Metaverse, thinking it has the potential to replace today's internet as we know it.
2. Microsoft
The software giant already uses holograms and works on mixed and extended reality (XR) apps that integrate the real world with augmented reality and virtual reality through its Microsoft Mesh platform. Microsoft revealed earlier this month its ambitions to add mixed-reality, including holograms and virtual avatars, to Microsoft Teams in 2022. Next year, the works of exploring 3D virtual connected areas for retail and workplaces are also in the works. The United States Army collaborates with Microsoft on an augmented reality Hololens 2 headset for soldiers to train, practice, and fight in. Aside from that, Xbox Live already links millions of video game gamers worldwide.
3. Epic Games
"It's no secret that Epic is invested in the metaverse," said Tim Sweeney, CEO of the firm that developed Fortnite. Concerts like Ariana Grande and Travis Scott, movie trailers and music premieres, and even an "immersive" re-imagining of Martin Luther King Jr.'s iconic "I Have A Dream" speech from 1963 have all taken place there. With its MetaHuman Creator, it's creating photorealistic digital humans, which might be how you design your digital doppelganger in future real-world games.
Is the Metaverse Real?
If the Metaverse becomes an embodied internet, it must possess specific characteristics that distinguish it from isolated virtual reality environments such as Second Life.
The Metaverse concept is a massively scaled and interoperable network of the real-time rendered 3D virtual world that can be experienced synchronously and persistently by an effectively infinite number of users, each with their sense of presence and data such as identity and history entitlements, objects, communications, and payments.
To make things more transparent, here's a list of the Metaverse's properties:
Massively scaled
Interoperable
Real-time rendered
3D virtual world
Synchronous
Persistent
Unlimited number of users
The individual sense of presence
How to Access Metaverse Augmented Reality?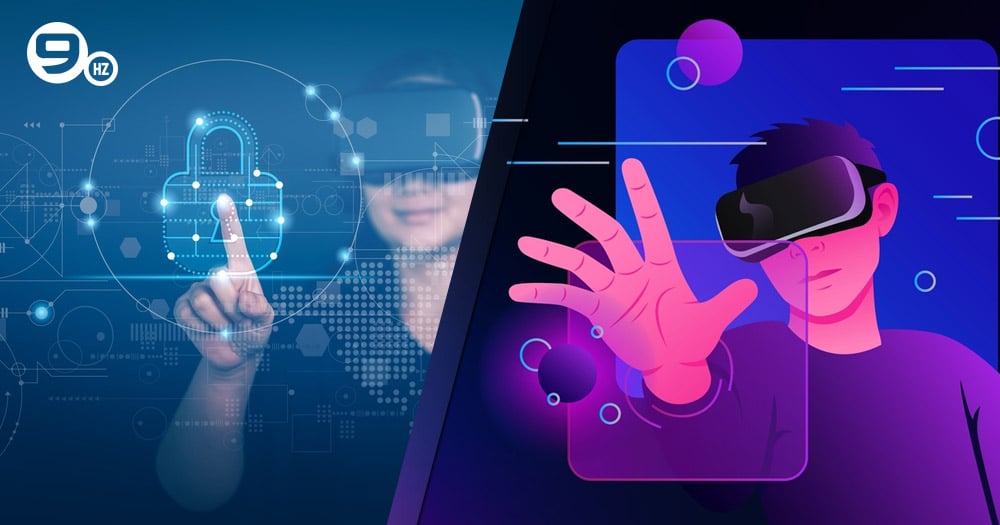 Metaverse is an augmented reality platform that allows users to build interactive experiences that bring the digital and physical worlds together. Go to meta dot IO on your browser to access Metaverse to get started. It will first ask you to create an account here. To go to your dashboard, click the get started button once you've logged in.
There will be a dashboard with all the ones you've created or have copies of that you strongly recommend. However, you must first look for some pre-existing metaverses to get started. Going to the most popular category will provide you with good options for participating in and viewing. If you want, you can search by keyword. Most educated educators are currently using this for review, reflection, and even some breakout Edu. So those could be good search terms. When you come across one that looks promising or interesting, you can click on it.
How to Invest in Metaverse Video Game?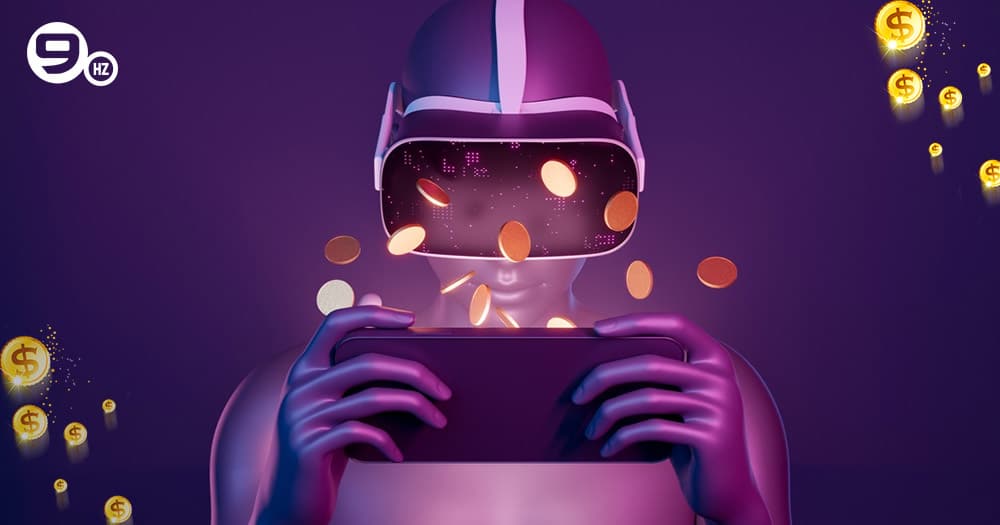 There are three ways to invest in Metaverse augmented reality:
Buy metaverse tokens.
Purchase non-fungible in-game tokens (NFTs)
You can buy virtual land in Metaverse(also sold as NFTs)
Let's take a look at how to invest in Metaverse in three simple steps:
Step 1: Create a Crypto Wallet (Common for All)
Every purchase, just like physical commodities, necessitates a wallet full of cash. To make investments in the Metaverse, you must first create a crypto wallet and load it with currency. For purchase of metaverse tokens: In the USA, the most popular options are Binance, Gemini, and Coinbase.
For NFT purchases: MetaMask is the most widely used cryptocurrency wallet globally. Coinbase and Binance are also viable alternatives. Because most NFTs are Ethereum-based, it's best to buy the ether (ETH) cryptocurrency with your local currency.
Verify your identity to validate your wallet by completing your customer (KYC) formalities.
Step 2: Open an Account on the Platform of Your Choice
Purchase metaverse tokens: The most straightforward approach to obtaining these tokens is going to crypto exchanges such as Binance or Gemini and purchasing them straight with your currency-loaded wallet. MANA, the native money of the Decentraland metaverse; SAND, the currency of the Sandbox metaverse; and AXS, the currency of the Axie Infinity metaverse, are among the most sought-after metaverse tokens.
Buy in-game NFTs/own virtual land in Metaverse: You must register an account with the game where you desire to make purchases and link your crypto wallet to their account. Log on to Decentraland for virtual real estate, Axie Infinity for characters and land plots, Sandbox for artistic works, and so on.
If you want to access all of the NFTs in one shared marketplace, you can sign up for an account with the best NFT marketplaces.
Step 3: Select the NFT you wish to purchase and make the payment
If you look through any of the platforms mentioned above, you will find that NFTs do not have a set selling price. To obtain the NFT, one must bid on it and outbid all other bidders. The NFT is promptly paid for using the wallet you generated and loaded with bitcoin in Step 1.
You should keep in mind that there are advantages and disadvantages to purchasing from a primary marketplace (Decentraland, Axie Infinity, Sandbox, and so on) versus a secondary marketplace (OpenSea, etc.). An NFT traded on the primary market will invariably have a better resale value. However, determining its genuine market worth in the primary market is more complicated because you may compare the price of one NFT to the price of others on the secondary marketplace, which displays all NFTs on a single platform.
How to Invest in Metaverse Indirectly?
You can also invest in Metaverse in the following ways:
1. Metaverse Online Gaming Stocks
Content regarding the Metaverse is frequently accompanied by visuals from Roblox, a computer game with over 47 million active users (RBLX). Although it began as a typical video game engine, and its primary audience is young children, Roblox has grown to represent everything related to blockchain technology. It contains its own virtual currency, avatars for which users can purchase apparel and accessories, and many in-game experiences.
Hire Certified NFT Game Developers
Request A Free Quote
1200+ Projects Delivered
12+ Industry Experience
450+ Clients Worldwide
200+ Certified ; Expert Programmers
2. Metaverse 3D Technology Stocks
Along with big companies developing metaverse platforms, other companies developing goods that keep everything functioning behind the scenes would benefit from the metaverse boom, and Nvidia (NVDA) could be one of them. It manufactures fast-processing semiconductors and graphics processing units, which will be critical in powering the Metaverse. It is also exploring 3D technology and artificial intelligence, and it intends to establish its own "Omniverse" to connect various 3D digital worlds.
Another company to consider in this field is Unity Tools (U), which creates software to help game creators create 3D worlds. Its software is so simple to use that anyone may create an unreal engine with it regardless of technical expertise.
What is the Metaverse Crypto?
The Metaverse's money is a cryptocurrency, and each Metaverse has its own set of coins. They're used to paying for everything from NFTs to virtual real estate to avatar shoes.
For example, MANA, Decentraland's native token, can be used to buy and sell anything on the platform. Another widespread Metaverse uses SAND, the Sandbox's native token.
Cryptocurrencies are used to connect the physical world and virtual reality worlds. They allow us to calculate the worth of virtual goods in fiat currency and the returns on those assets over time. Because of the liquidity of crypto on exchanges worldwide, investors can make money by selling coins and NFTs directly to purchasers. You must how can you make money with NFTs.
What are the Emerging and Future Use Cases of Metaverse?
You must be excited to discover Metaverse's use cases now that you have a basic understanding of what it is and why it is suddenly becoming popular. Since Metaverse uses new technologies, many people ask questions like "what is the advantage of metaverse?" What strategies will you employ to make the most of the Metaverse? What role will digital reality play in real-world tasks? Everything has gone digital, from payments to identity verification, if you look about you. As a result, a digital world like Metaverse technology can change the way individuals and businesses perceive and use technology.
Here are some of the possible applications for the Metaverse experience.
Unlocking Marketing Prospects
Virtual work And learning spaces
Virtual businesses and markets
Expansion of other platforms like social media.
What is Metaverse Land?
NFT land is a buyable plot of virtual spaces in a metaverse project. The owner of a Non-Fungible Token (NFT) might use the land for various purposes or pure speculation. A metaverse project's map is typically divided into smaller regions and sold as a single or numerous land offerings. The most common payment method is cryptocurrency, but some projects accept money.
Because the lands are non-fungible tokens, proving ownership and validity of these digital assets is simple. When virtual space is acquired, it usually comes with a 3D virtual tour for the owner and visitors to enjoy. The landowner can sell it on the secondary market or through the metaverse technology project ecosystem.
How to Buy Land in the Metaverse?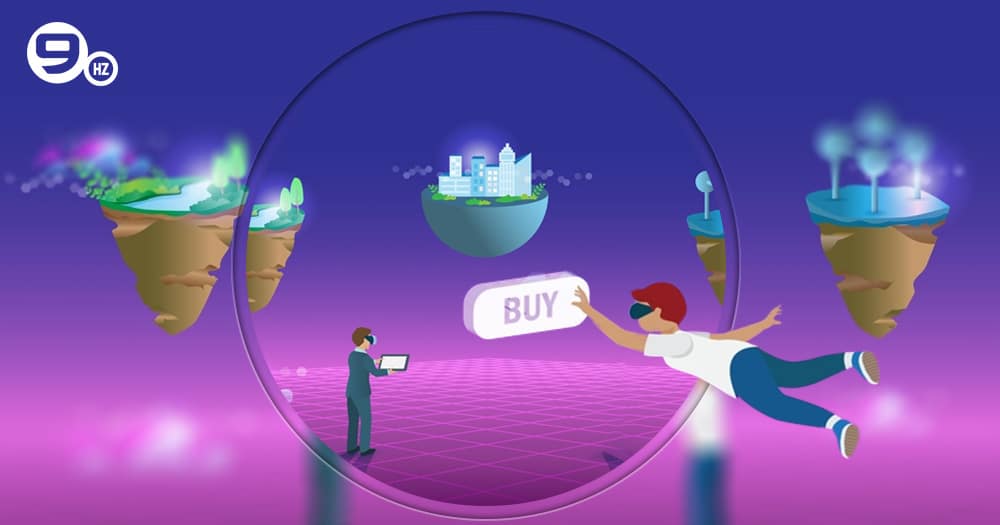 Several metaverse systems have built marketplaces where users can purchase and trade NFTs representing virtual space and other items. Here's how to go about it.
A user who wants to buy land in metaverse must first decide on which platform he wants to buy digital land. Decentraland and The Sandbox are two popular choices, but there are others. Before purchasing any metaverse land, do your homework.
The user must first establish a digital cryptocurrency wallet, a type of computer program that connects to a blockchain network and saves cryptocurrency while also being compatible with the metaverse platform's blockchain.
After that, the buyer must go to his selected metaverse platform's marketplace and link his digital wallet to it. Typically, marketplaces may be found on metaverse platform websites.
A user who wants to buy land in metaverse must first decide on which platform he wants to buy digital land. Decentraland and The Sandbox are two popular choices, but there are others. Before purchasing any metaverse land, do your homework.
The user must first establish a digital cryptocurrency wallet, a type of computer program that connects to a blockchain network and saves cryptocurrency while also being compatible with the metaverse platform's blockchain.
If the buyer has already linked his digital wallet to the metaverse marketplace and funded it, all he has to do now is bid on the land or purchase it outright. The land cost will be deducted from the digital wallet, and the NFT representing the land will be transferred to the user's wallet.
The same procedure applies to buying other metaverse NFT things like apparel and accessories for avatars.
Is Metaverse the Next Big Thing in Virtual Reality?
Part of the reason the term "metaverse" feels so hazy right now is that it's probably still years away—at least in a polished, cohesive form. It's still early days for crypto games and NFTs, and blockchain-powered decentralized apps (dapps) have a long way to go before they're accessible and straightforward enough for mainstream consumers to use.
According to Facebook, its vision for the Metaverse could be five to ten years away. That's a big difference, but it also shows how far off a lot of this is. Building the infrastructure for the Metaverse will take years, not to mention defining best practices, providing compatibility between platforms, and much more. VR is far from widespread, AR headsets aren't ready for consumers, and today's home laptop or tablet can't handle densely inhabited, highly polished 3D digital worlds with ease.
Want to Create Your Own NFT Marketplace?
Request A Free Quote
1200+ Projects Delivered
12+ Industry Experience
450+ Clients Worldwide
200+ Certified; Expert Programmers
Nonetheless, there is a potentially enormous opportunity ahead. According to Bloomberg, the metaverse business might be worth $800 billion by 2024. Grayscale and JP Morgan, on the other hand, see the Metaverse as a possible $1 trillion market at some time in the future—but not when. Again, much about the Metaverse is unknown, but investors and businesses see cash signs shortly.
Even though the bigger idea of the Metaverse is years away, you can get a taste of it now using apps like Decentraland and CryptoVoxels. We should expect to witness tremendous, albeit steady, expansion in other areas in the coming months and years. It may be a long time before we are truly "living" in the Metaverse, but it will be fascinating to see it develop in the next few years.
The Bottom Line on Metaverse Investing
Immersive experiences, creative technology, and a new digital economy with jobs (and perhaps industries) that do not yet exist are expected to emerge from the Metaverse. Numerous Asian technological firms will assist power this technology and maybe long-term winners in the next decade. But what excites us the most now is the tremendous hardware expenditure required to achieve the Metaverse's progress.