Choosing the best mobile app development company in India gets tougher especially when we have multiple options. In 2021, there were more than 550,000 tech ventures alone in the US. This is the reason why choosing a suitable tech company to run your project from such a massive pool is a hell of a task. If you are also searching for top mobile app developers, you'll very likely encounter the same trouble.
In this article, we will share with you some tips that might be helpful for you to make your decision. As the process is very tough and the decision is very crucial to transforming your app idea into reality. Therefore, you need to take utmost care as your time and resources are at stake. Stay tuned and read the full article to get the maximum benefit.
Mobile App Development Services Market Size
As per Statista, mobile applications will produce nearly $693 billion globally in revenue by 2021 through app store downloads and in-app advertising.
By the end of 2018, global mobile application revenues amounted to more than 365 billion US dollars. Seeing the current trade, it is expected that the mobile app market is projected to generate over 935 billion U.S. dollars revenue through in-app purchases and paid downloads by the end of 2023.
Want to Create Your Own Mobile App?
Hire Mobile App Developers for Full-Scale App Development.
The top-grossing mobile gaming application publishers in the Google Play Store globally in January 2019 were Supercell, King, and Bandai Namco entertainment with more than 40 million U.S. dollars in-app revenues each. As far as the leading non-gaming app publishers are considered, they are namely Google, Tinder, and Pandora.
Why Mobile App Development Important for Your Business?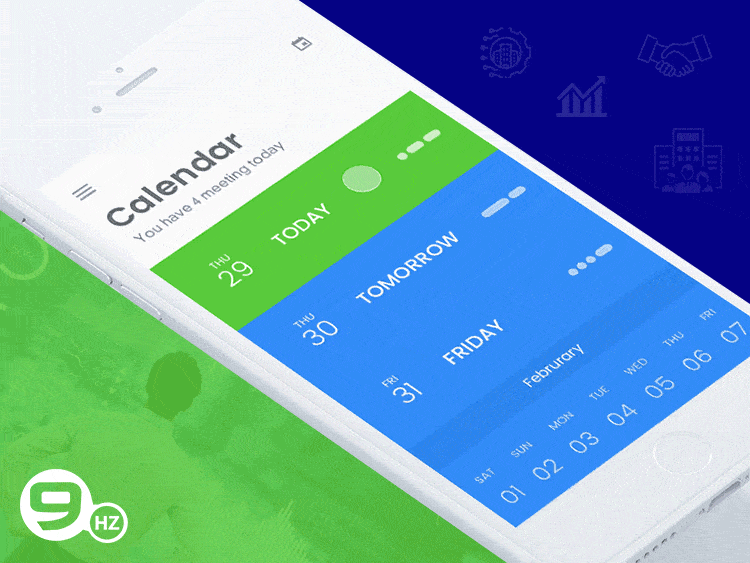 Here we will try to know about the importance of having a strong online presence of a business via a mobile application and how this phenomenon is a part of mobile marketing in the current scenario. That's the reason, today Android App Development and iOS App development have so much significance.
Well, mobile marketing is a recent phenomenon that means marketing and promoting your business through mobile devices, and applications that run on your Android and iPhone devices play a major role in that. These applications help in creating a strong and robust online presence of your brand through smartphones as today we all are using smartphones in our day-to-day lives.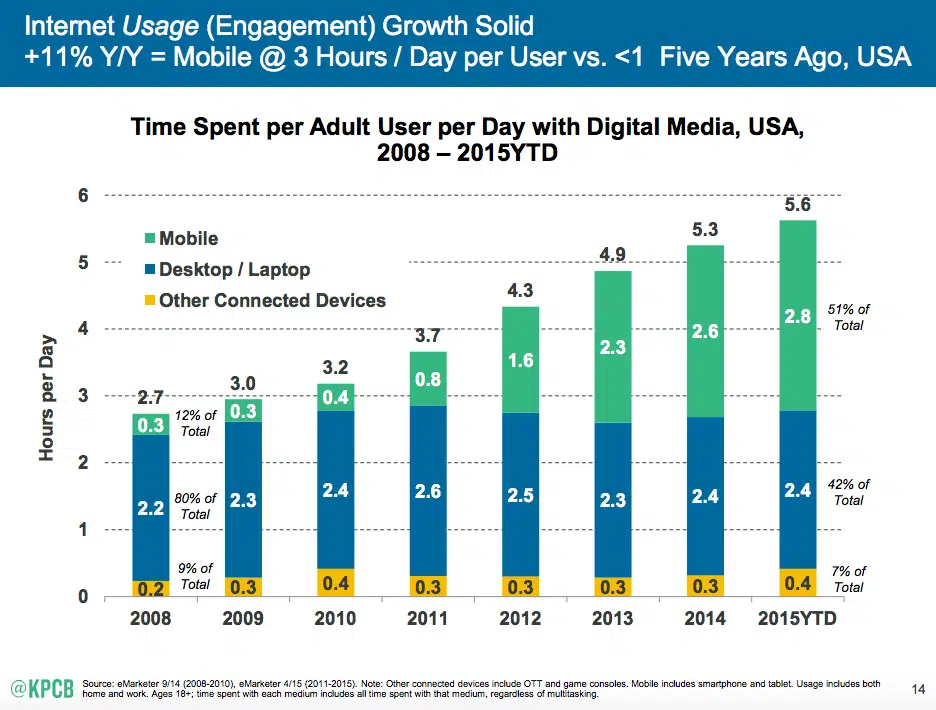 Source: https://www.loginworks.com/
Hence, these applications made it extremely accessible for people to see your product within a few taps while sitting at their homes. Taking the discussion further, let's accept the fact that mobile apps have become a profit-earning device these days. You never know that your app becomes so popular one day that it might bring you millions of dollars per month.
That's the power of a mobile application and that's the reason why you must choose a reliable and trustworthy mobile application development company to build your app. Now let's see some statistics of the mobile application market. App development is not just confined to designing and uploading the app. It is a lot more than that.
Hence, while hiring mobile app developers, it is recommended that you must measure their capacity. A mobile app development company in India should be such that it not only build the app but also helps in increasing the revenue. All this must be done in a systematic manner and not in a rush. Spend a significant time to ponder all your options thoroughly and then come to a conclusion.
How to Choose the Best Mobile App Development Company in India?

We hope that this article will help you in deciding which company to choose and what qualities must you seek, so let's deep dive into the topic. The following factors will help you decide to choose the appropriate app development company for your project:
Experience and Competence
A mobile app development agency with the desired expertise can help you by providing better quality and insights into the services. Similarly, you should look for an experienced company that has successfully completed and delivered mobile application solutions with a good track record. This factor will make sure that the development team of the company is capable enough to deal with all types of complex situations and provide you with the best mobile app building services. Therefore, hire mobile app developers with relevant experience and knowledge.
Better ROI
To stand apart from your competitors, you need to provide your clients with more than only a website. Here comes the role of a mobile application. Businesses now can enjoy a higher ROI, reaching clients through their mobile devices with a transition from desktop to smartphone. Choose the right mobile app development company that can outline a monetization plan for you to present in front of the target audience.
Company's Portfolio
The company should disclose the applications it has built in the past for maintaining complete transparency. In case if it is not disclosed, it means that there is something fishy about the company. You can ask directly concerning the applications built by the company in the past to analyze the expertise in terms of UI/UX, domain skill, a technical experience which should be reflected in the apps they had built.
Customer's Review
It is most important what the previous clients say regarding the company. If the company is genuine, the clients always give positive feedback and vice versa. It is always advisable for you to get in touch with the previous clients of the company to see the clear picture without any filters.
You can talk to the previous clients and get all the details possible. Especially ask them things like what pattern it follows, are the executives patient while listening to the client, is the customer care dept. polite with the client, are there any hidden charges or not, etc.
If you get positive answers to all those questions then you are good to go with that particular organization. On the contrary, getting a negative report is a clear indication of a red signal and you must drop that company and look for some other app development company to execute your project.
Coding Standards
Whether the platform is Android or iOS, your mobile application development partner should be well versed in that particular domain to deliver the right product. In the case of both hybrid and native applications, you must ensure that your mobile app development agency uses the best app development frameworks. They must consider the fact that the code belongs to the client as they will get paid for it.
You should ask the company to sign the copyright agreement to ensure the ownership of the mobile app and its coding. This particular agreement will state that you are the only owner of the mobile application, its source code, design, and all other contents.
Seamless Communication
Sometimes, due to the time zone difference, it becomes quite a challenging task to stay in touch with the developers and receive regular project updates. Seamless communication is a must to ensure complete transparency to run the project in the correct manner. If the communication channel is not smooth then it might lead to confusion, chaos, and irregularities.
Therefore, it is mandatory that before signing the contract/agreement you must check out how often the development team will communicate and use which communication channel. It can be a call, live video chat, or email. Effective and seamless communication between the company and client forms the backbone of the app development process.
Choice of Platform
You must choose the desired platform for your application. Check whether the app development company can build applications for multiple types of operating systems?
In case you want your app to run on multiple platforms, you need to decide precisely what you want and select such an organization that can effectively accommodate this. Hire a company that is experienced in cross-platform applications development.
Whether you are building for Android or iOS, you must select an agency that knows the rules for each platform.
Data Security
Data security should be the mobile app development company's primary concern. Security concerns such as system data leaks, insecure storage, insecure deployment, and privacy protection can negatively impact your app's lifespan. Hence you must ensure that your app development company develops your app with a secure code as this is the most crucial step in the whole app development procedure.
Many companies in the market claim to offer secure services but you must make sure it preaches what it says. You should make sure that your chosen company understands the value of your data and take intuitive actions for securing it.
There can be multiple mobile threats, for example, malware programs, insecure data storage, insufficient cryptography, device and user authentication, SMS-based attacks, etc. Therefore, you must ensure that the company provides you with a multi-layered security solution for securing your data from these threats.
Convert Your App Idea into Reality
Get your free consultation now.
Impressive UX
Better user experience is the key to gain maximum user engagement. Before entering into the contract, make sure that your app development team is loaded with the best UX designers, and technicians offering exclusive app designs for maximizing the user experience.
The approach of the company must focus on the client by understanding the core and working on the best methods to deliver the best quality product. The team must be well experienced in terms of designing as an inexperienced team may not be able to keep up with your expectations.
Timeline
Your app partner must tell you the exact timeline to deliver your project. Also, you must ensure that the availability of the company as most of the companies work on multiple projects at the same time. This leads to a lack of quality as there is no special attention or care given to your project.
Ask the company how many projects they are currently working on. Also, ask for the timeline to deliver your project. You must make sure that there is a dedicated team working on your project. You can take regular updates and check the progress of your project from time to time.
Also Read: Android 11 vs Android 10: Differences and New Features of Android Application
Testing Method
In any case, you don't want your application to contain bugs, broken features, and other issues. We all want an app that runs smoothly on each device without any hindrance. Ask the company regarding the testing methods and strategies which they will utilize and what methods they use to perform testing.
All these things ensure the success of your app in the long run as ultimately it needs to win the hearts of users to gain popularity and it can only be possible if there are no flaws. Lastly, the team should perform testing on the device for which the app is developed, and in case bugs are discovered, check how promptly the development team will troubleshoot those bugs.
Service Package
Some mobile app development agencies provide individual services while some offer service packages. In the former case, depending on your requirement, you can choose the facility and feature and can manipulate the app price. Whereas, in the latter case, you can extract the benefits of getting multiple services under a single price tag.
When you are choosing your team based on the service package, you should decide as per the model of your business. In case you need any specific service, you can go with the first option. However, if you want your company to manage each and everything – right from making a prototype to designing, development, app launch, and marketing, then in such a case you must choose the second option.
Non-Disclosure-Agreement
A non-disclosure agreement is very helpful in finding the best mobile application development company. This is because a fraudulent company will disagree to sign it. This is to ensure the complete safety and security of your app and app idea. Choose The NineHertz, which is a renowned mobile app development company in India. We are best when it comes to Android App Development and iOS App Development.
Therefore, if you are facing a situation where the company is giving you illogical reasons to avoid the establishment of NDA, there are very high chances that the company is not genuine and you must not choose that particular company. Rather, choose such an agency that introduces NDA at the inception of the partnership.
Submission of the App
The next stage after testing comes when you need to submit your app to the app store/play store. The store gives approval of your product selling. Before submitting your app, it is very important to meet all the guidelines and study the human interface of the app store and play store.
The process is quite lengthy involving many steps and that's the reason it must be allocated to an experienced team that can perform all the tasks effortlessly. Hence, you need to ensure that the portfolio of your app development partner contains efficient experience in terms of uploading apps on the app store and play store.
Conclusion: Best Mobile Application Development Company in India
In the end, you must have gained reasonable knowledge in terms of hiring the best mobile application development company. Seeing the current market scenario, the best way to hire a mobile app development agency is by knowing clearly what you want to understand your market requirements and business challenges.
A reliable app development organization will ensure that you are getting regularly updated in terms of your development progress. There must be absolutely clear and uninterrupted communication between developers and clients. If you too are looking for such a company then The NineHertz can fulfill your requirements in exchange for an affordable price.
We have a full-fledged team of eminent and experienced developers who are capable enough to deliver quality solutions within the timeline. Get in touch with us and kick-start your project.
FAQ's About Best Mobile Application Development Company
1. How Do I Hire the Best Mobile Apps Development Company in India?
With the increasing number of smartphone users, mobile apps have made life easier. So everyone is reaping the benefits of mobile applications. There are mobile app development companies that can help you develop strong and secure mobile app, but choosing the right and efficient mobile application Development Company in India for your business is not an easy task. Before choosing any app development company, keep in mind the given factors.
Check company reputation
Check portfolio
Analyze the Skills & Expertise
Technical knowledge in management
App Designing Standards
UX Capability
2. Which is the Best App Development Company in India?
Most users today prefer highly personalized mobile apps that are exceptionally functional. There is a deep pool of companies in the Indian industry that make lucrative app development, but it becomes challenging for aspiring app entrepreneurs to find an ideal mobile app development company offering user-centric solutions. The best app development company in India is The NineHertz.
3. What are the Top 10 Mobile Apps Used in India?
Today in this modern age, we use apps in almost everything. India is a hub for all app activities. India has become the world's fastest-growing market for mobile apps jointly on both Android and iOS. Here are the 10 most popular apps in India, the most downloaded –
Facebook
WhatsApp
UC Browser
Facebook Messenger
Helo
SHAREit
Hotstar
Truecaller
YouTube
Zomato
4. How Much Does it Cost to Develop a Mobile App?
The mobile app development cost depends on various factors such as the type and size of the application, design basics, development timeline, maintenance and marketing, and features and functionality. The possibility of developing a mobile application based on such factors will be between the given prices.
Simple app development price tag – $40,000 – $60,000
Medium complexity app development price tag – $61,000 – $120,000
Complex app development price tag – $120,000+
Cost of hiring a US app developer ~$90,000 / year
5. How Much Does it Cost to Create an Android App in India?
Estimating the cost of developing an app is one of the important factors. High-quality apps are developed by well-reputed investors. India is working a lot with the latest trends in app development. Outsourcing in a country like India can result in cheaper and quicker app development. It costs around $ 5,000 to $ 40,000 to build an Android app in India.