01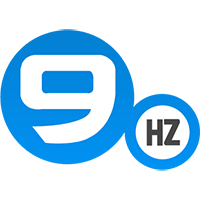 The NineHertz
Founded Year – 2008
Location – Atlanta
Employees – 50 – 249
Custom Solution – Yes
02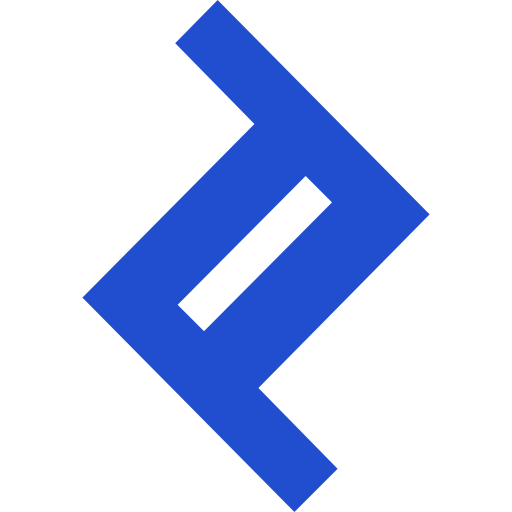 Toptal
Founded Year – 2010
Location – San Francisco
Employees – 1,000 – 9,999
Custom Solution – No
03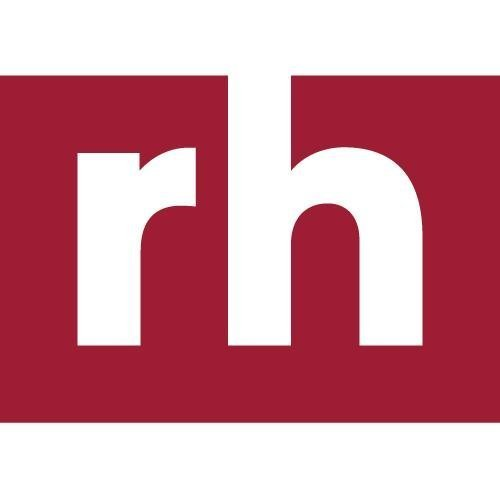 Robert Half
Founded Year – 2010
Location – New York
Employees – 10000
Custom Solution – No
Workforce is the backbone of any business. However, due to the spike growth of IT companies in recent decades, it has become challenging to find the right IT staff at the right time. IT Staffing companies in USA bring relief here with their services to provide IT human resources to their clients. Still, it becomes important to choose the right IT staffing company in the USA to ensure that the candidate they bring can fit the job role. So, we have enlisted 15 best US IT staffing agencies on which you can rely for your staffing requirements.
IT Staffing market is valued at $114.7 billion in 2023 which is expected to achieve a valuation of $137.3 billion by the end of 2028. The figures illustrate well that more and more companies around the world are opting for staffing companies to fulfill their workforce needs. As the practice is more cost and time-efficient, partnering with an IT staffing company can be a great idea for your business too.
10 Best IT Staffing Companies in USA
List of top 10 it staffing solutions providers.
| Sr. No. | Name of the staffing firm | Foundation year | Number of employees |
| --- | --- | --- | --- |
| 1. | The NineHertz | 2008 | 50 – 249 |
| 2. | Toptal | 2010 | 1,000 – 9,999 |
| 3. | Robert Half | 1948 | 10,000+ |
| 4. | Adecco | 1998 | 10,000+ |
| 5. | TEKsystems | 1983 | 1,000 – 9,999 |
| 6. | Lucas Group | 1962 | 250 – 999 |
| 7. | Modis | 1998 | 250 – 999 |
| 8. | Epitec | 1978 | 50 – 249 |
| 9. | CSI Tech | 2002 | NA |
| 10. | Peyton Resource Group | 2001 | 10 – 49 |
15 Top US IT Staffing Agencies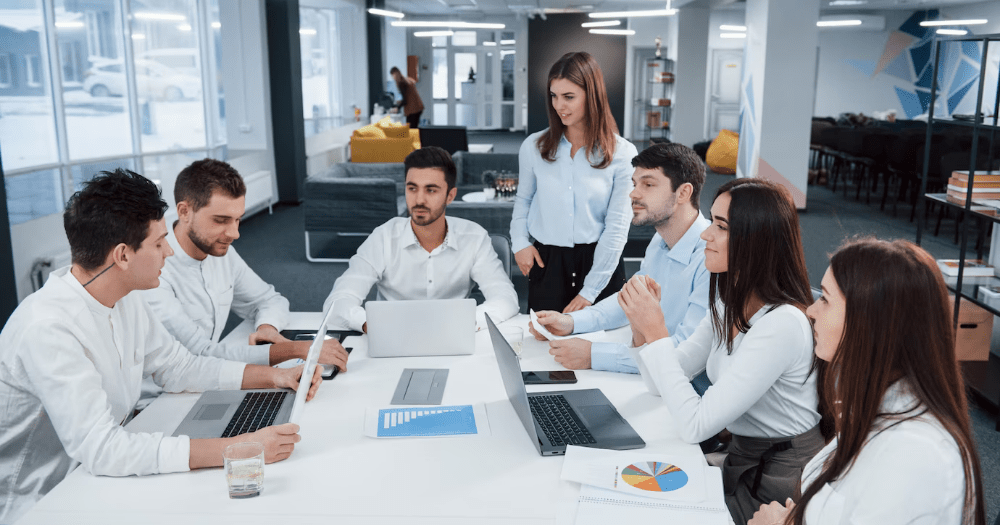 Explore all IT Staffing Services provider in detail:
1. The NineHertz: Best IT Staffing Company in USA
Having established its strong presence as an IT development company in 2008, The NineHertz is now an emerging name as a US IT staffing company. The company itself carries a staff of 250+ employees which offers them the experience of hiring the right staff for a particular role. The firm is known for its screening process that brings out the best talent to work for its clients. At the same time, The NineHertz takes pride in helping its diverse portfolio of clients to get the right employees for different roles.
The expertise of this staffing firm lies in finding the IT staff, digital marketing staff, and software developers, carrying knowledge of different technologies and frameworks. To bring the right candidate to the forefront, the firm relies on its offline and online tactics. For the same, they utilize online job portals platforms, and social media platforms, as well as their strong network in different regions.
Area of specialists- IT staff, digital marketing experts, software developers, management roles, finance, design & creative, and many other staffing solutions.
Based in- Atlanta, USA
Website-theninehertz.com
Hire a Top Tech Team
Tech Talent on Demand
2. Toptal
Toptal is one of the biggest and renowned IT staffing firms in the USA providing its services in many other countries as well. The firm mostly works for IT companies looking to hire developers. Toptal started as an IT firm only, providing services like software development, app development, and web development, now it has emerged as a well-known IT staffing company. Other than IT experts, they provide assistance to hire designers and finance experts.
Area of specialists- IT Staff, finance, and designing
Based in- San Francisco, USA
Website- www.toptal.com
3. Robert Half
Robert Half was founded in 1948 by Bob and Maxine Half. This number of years makes it one of the oldest companies in the landscape providing IT staffing services in the USA. Helping its clients to get the right people to work, the firm has been Fortune's most admired companies for 25 continuous years. Being a top IT staffing company in the US, they provide the workforce for different industries like finance, administration, legal, and more. Robert Half has regional offices at different locations around the world.
Area of specialists- Finance, Administration, Legal, IT
Based in- New York, USA
Website- www.roberthalf.com
4. Adecco
Adecco is among the top IT staffing companies in the US with an experience of more than 3 decades. Their expertise lies in providing proficient IT professionals to clients in the least time with the utmost knowledge. Currently, the company is operational in more than 60 countries and has provided over 3.5 million jobs. At the same time, Adecco is a member of the National Minority Supplier Development Council, Women's Business Enterprise National Council, and Elite Service-Disabled Veteran-Owned Business Network.
Area of specialists- IT, hospitality, customer service, administration, manufacturing, accounting, and marketing.
Based in- Jacksonville, Florida
Website- www.adeccousa.com
5. TEKsystems
With the milestone of providing 80,000+ IT professionals to its 6000 clients around the world, TEKsystems takes pride in handling 80% of Fortune 500 clients' staffing requirements. The firm utilizes different hiring models to meet the staffing needs of its clients. With a strong track record of providing proficient employees to businesses, the firm has managed to expand its services in more than 100 locations, and seven solution centers around the world, marking a good client satisfaction.
Area of specialists- database administrator, network engineer, project manager, security engineer, developer, architect, telecom technician, business/systems analyst
Based in- Birmingham, Alabama, United States
Website- www.teksystems.com
Also Read: IT Companies in Atlanta
6. Lucas Group
Founded in 1970, Lucas Group has been operating in the staffing industry for more than 50 years. The firm is mainly focused on helping the people working in the military to join civil and corporate jobs after they retire. For their efforts, the firm was ranked as the 8th best Executive Recruiting Firm in 2020. Lucas Group is now known for Executive Search, Professional staff search, and Recruitment process outsourcing. The IT sector is a big part of the industry suite they serve.
Area of specialists- consulting, project management, security, cloud computing, healthcare IT, ERP, data science or analytics
Based in- North America
Website- www.lucasgroup.com
7. Modis
Modis is also among the top IT staffing companies in the United States, providing a global network of technology and engineering talent. Founded in 1998, the firm has provided more than 30,000 employees to their 7000+ clients around 20+ countries. Other than providing staffing solutions to their clients, Modis also provides different management services.
Area of specialists- tech consulting, tech academy, tech talent services, engineering consulting.
Based in- USA
Website- www.modis.com
8. Epitec
Epitec was founded in the year 1978 and currently carries an experience of more than 45 years. Being a top US IT staffing company, the firm has established its name in the local, national as well and international markets. Epitec works with around 250 employees with experts in staff augmentation, vendor management, and customized software solutions. The firm is known for its least time-to-hire.
Area of specialists- IT, healthcare, retail, insurance.
Based in- MI, USA
Website- www.epitec.com
9. CSI Tech
CSI Tech is in partnership with several Fortune 500 companies and has been providing staffing assistance to its clients' talent and workforce management. The firm has offices all around the USA with a strong network of professionals to fulfill the talent needs of their clients. With their quality services, CSI Tech has a proven track record of achieving a 99.5% client retention rate.
Area of specialists- managed services and consulting, technology, healthcare, finance, accounting, fintech, remote work, projects and tea, direct hiring staffing, contract staffing, and other staffing solutions.
Based in- New Jersey, USA
Website- www.csitech.com
10. Peyton Resource Group (PRG)
Peyton Resource Group is another US IT Staffing company that provides its clients with short-term, long-term, and permanent workforce. The firm carries the vision to find the perfect human resource support for organizations and businesses around the world to multiply their productivity and increase revenue. Founded in 2001, PRG has maintained strong relations with its customers.
Area of specialists- healthcare IT, technology, engineering, administrative support, accounting, finance, sales, marketing.
Based in- Texas, United States
Website- www.prg-usa.com
Also Read: Software Companies in USA
11. 52 Limited
52 Limited is also counted among the top IT staffing agency in the US. The firm was founded a decade ago and now provides a range of staffing services to its clients. The major client base of 52 Limited is based in Seattle, San Francisco, and Portland. This firm mainly works with startup companies to help them enhance their chances of success by working with a talented workforce from the very beginning.
Year of establishment- 2005
Area of specialists- management, development, designers, creative writers, IT, Machine learning.
Based in- Portland, USA
Website- www.52ltd.com
12. Express Employment Professionals
Express Employment Professionals is also one of the renowned IT Staffing agencies. The firm provides its services in 700 different locations with a wide range of job opportunities. Express Employment Professionals offers contract staffing, direct placement, as well as permanent, short term and long-term staffing solutions to its clients. Other than the USA, they have offices in Canada, New Zealand, and Australia.
Year of establishment- 1998
Area of specialists- Assembly, Construction, Drivers, Food Service, General Labor, LabTechnicians, Landscaping, Manufacturing, Maintenance, Moving, Office, Production, Sanitation, Warehouse.
Based in- United States
Website- https://www.expresspros.com/
13. Randstad
Randstad is an IT staffing firm in the US with more than 4800 offices in over 40 countries. The firm is also known as the second-largest HR service provider in the world. The company was founded in 1960 which makes it one of the oldest staffing firms among the competitors. The firm has a proven track record of helping its strong client base to achieve competitive advantages by working with the most proficient and experienced staff.
Year of establishment- 1960
Area of specialists- flexible staffing, recruitment process, workforce management, employer branding, Randstad work monitor, talent management, etc.
Based in-Washington, USA
Website- www.randstad.com
14. Queen Consulting Group
This is an award-winning IT staffing company in the US having headquarters in Boston, the firm has a national presence that helps them connect the right talent with the right company. Queen Consulting Group carries more than 30 years of experience in the job search and hiring process. So far, the firm has established a strong client base in their business.
Year of establishment- 2015
Area of specialists- healthcare, financial, government, business intelligence, epic implementation, database warehousing.
Based in- Boston, USA
Website- www.queencg.com
Also Read: Software Companies in UK
15. KForce
KForce is a Florida-based US IT staffing company that connects over 35,000+ employees to 4,000 different companies every year. The firm was founded in 1962 and thus carries a competent experience in the field. Their strong network and services have helped KForce earn the top five spots on Forbes 2017 America's Best Professional Recruiting Firms list.
Year of establishment- 1962
Area of specialists-IT, management, infrastructure, cybersecurity, engineering.
Based in-Florida, USA
Website- www.kforce.com
Hire a Top Tech Team
Tech Talent on Demand
How to Choose the Best IT Staffing Company in the United States?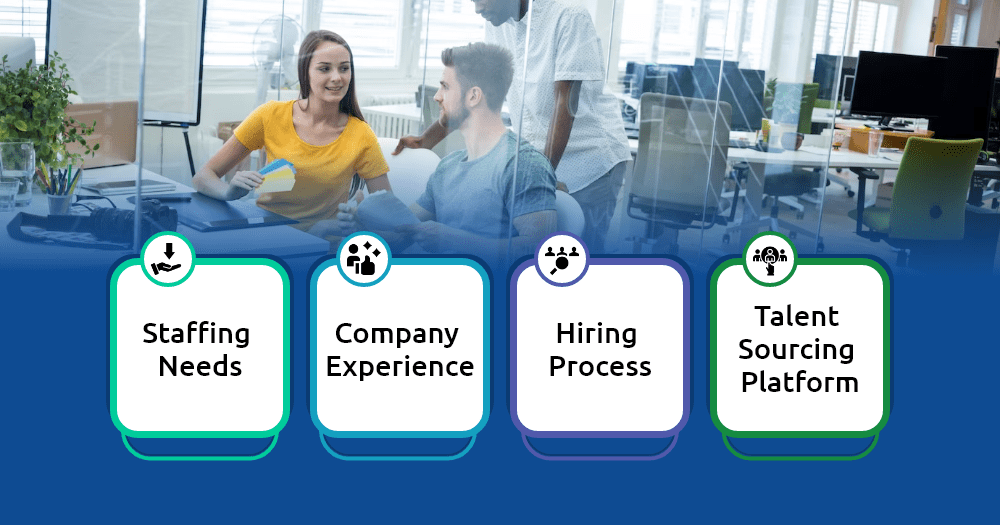 While the above-listed names can be a great choice as a staffing partner, it is also a good idea to be familiar with the process of choosing the best IT company. It will help a business ensure that the staffing outsourcing provider they are selecting can deliver the worth for their money. So, here are some tips that will help anyone to choose a good IT staffing company.
1. Determine the staffing needs
First of all, one should be well ensured about their staffing needs. It includes figuring out the job role, years of experience, expertise, and other basic eligibility of the candidate. Second comes the hiring model where a business has to decide whether they want a full-time, part-time, short-term, long-term, temporary, permanent, or contract-based employee.
If a staffing outsourcing company provides the workforce services in your industry with your defined candidate eligibility, they can be the right choice. Similarly, it is also important that the staffing agency is willing to arrange the workforce in your desired hiring model.
2. Experience of staffing company
Experience of the staffing company is directly proportional to the network they have in the market. So, it is always a better choice to select a staffing company with ample years of experience as they can help to significantly reduce the time to hiring for their clients. At the same time, the companies with more experience have more reputation in the market, and thus they tend to provide quality candidates to their client base.
3. Evaluate their hiring process
Hiring process says a lot about the quality of candidates they will provide to their client. If there are lack of interviews, technical rounds, and screening phases, it is not a good sign. A staffing firm tends to have multiple screening phases along with experts who can analyze the knowledge of the candidate. At the same time, they should be active in the screening process to ensure that candidate onboarding can be processed as soon as possible.
4. Talent sourcing platform
Evaluate the talent sourcing platform being utilized by the staffing agencies. There are a range of platforms that can bring talented and skilled employees to the forefront. It includes referrals, job boards, social networks including LinkedIn, Facebook, Twitter, user groups, business events, and much more. If your staffing company uses multiple platforms to bring the talent, it can be a positive sign. On the other hand, relying only on offline or online networks might not be a good idea.
5. Clear all your doubts before finalizing
You have the opportunity to clear all your doubts in the beginning only in order to select the best one for your business. Ask a lot of questions to staffing agencies so there are fewer chances of conflict in the end. You can ask the questions like-
What is their time to hire?
What is their interview-to-hire ratio?
Are they going to provide you with one point of contact?
What is their track record with previous clients?
Do they provide additional staffing solutions like payroll, HR consulting, PEO, training, etc.
What is their cost structure?
Also Read: Software Companies in India
How Do IT Staffing Agencies Work?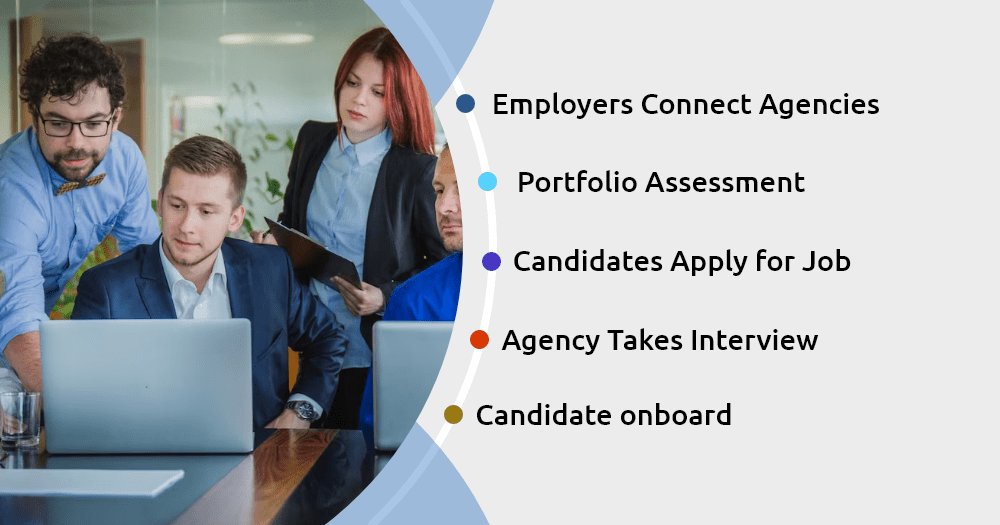 A complete process is followed by the staffing agencies in order to bring the right talent for the employers. Here is the workflow process that most of the IT agencies follow-
1. Employers Connect to Staffing Agencies
Whenever the employer gets a vacant position in the firm, they connect to the staffing firm. The employer shares their budget, job description, due date, and their particular concerns about this particular position. At the same time, physical, safety, and travel requirements are also communicated at this stage. Having done this, the staffing agency shares the service agreement with the employer that talks about billing, invoicing, service charges, etc.
2. Portfolio Assessment
Staffing agencies have their readymade portfolios of workers and candidates who are looking for a job. So, the staffing agency assesses this portfolio to check whether they already have the candidate that might be fit for this job description.
3. Candidates Apply for a job Through a Staffing Agency
Staffing agencies run recruitment ads that talk about job descriptions and eligibility to get clear for the job. Here, the candidates can apply for the job through a staffing agency and later process them for further formalities. The staffing agency ensures that the candidate fulfills the basic eligibilities defined by the employer. Once, these formalities have been completed, the candidate then is sent to an interview by the employer.
4. The Agency takes the Interview
Staffing agency receives applications from a lot of candidates who have to be screened in order to get the finest one for the job. So, the agency takes the basic interview that talks about their basic information, education, experience, skills, etc. This interview helps the staffing agency evaluate whether the candidate is worth proceeding further in the process or not.
5. The Chosen Candidate is Onboarded
Having cleared the interview by staffing firms and employers, the candidate is onboarded for the work. All three parties i.e. employee, staffing agency, and employer sign various contracts like NDA, employment contract, etc. to prevent any chances of conflict in the future.
What IT Jobs are Most in Demand?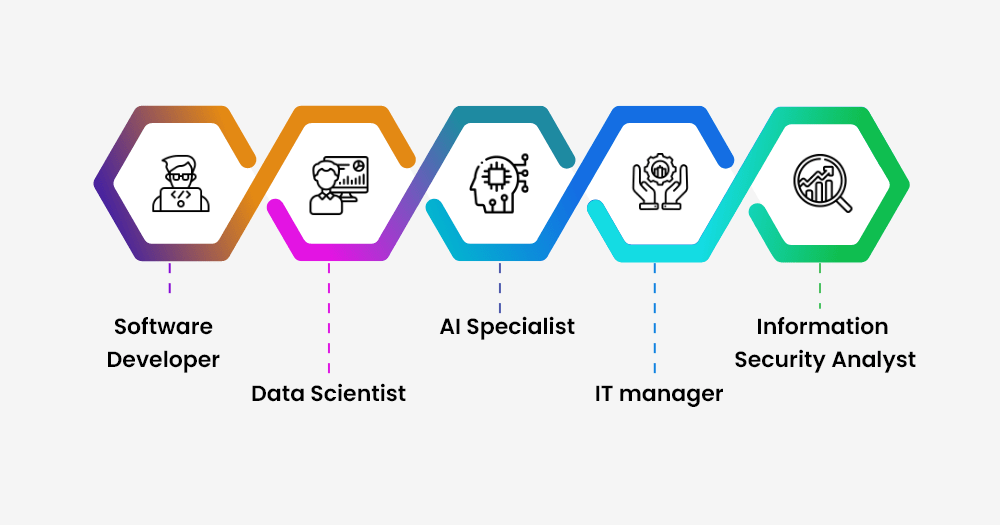 With the burgeoning pace of businesses moving online, the IT jobs demand has also increased. There are different roles that help to build online platforms and software solutions, some of them are high in demand while others might be slightly less demanding. Here are the top IT jobs that always remain in demand in the US as well as other markets-
Software Developer
Software developers who are proficient in building software programs, applications, OSes, and networks are high in demand due to the emergence of tech companies. Their job duties include coding, where they encode a program by instilling the required features and functionalities.
Data Scientist
Playing with data has become the most efficient way to under user behavior, provide them with customized experience, and establish a strong relationship with the customers. So, businesses are now hiring data scientists who collect, analyze, and interpret a large amount of data to make it usable for the betterment of business.
Artificial Intelligence Specialists
The proficient experts carrying specialization in artificial intelligence are also high in demand due to the increasing use of AI technology in different fields. Artificial Intelligence specialists also have knowledge to work in machine learning, business intelligence, and AI architecture.
IT Manager
A person who can look upon the short and long-term IT needs of the company is also important and thus this job profile is also in high demand. IT managers collaborate with the upper management and executives to instill the latest technologies throughout the organization.
Information Security Analyst
As the name suggests, information security analysts are responsible for protecting the computer system and network of the company from malware and cyber-attacks. Due to increasing cases of data breaches and hacking, this IT job is also in demand.
Why Should My Company Use an IT Staffing Company?
While there are many companies around the world having their own human resource departments, a big portion also relies on IT staffing and outsourcing companies. Both options have their pros and cons. Let's have a glance over the benefits that a business leverages by partnering with an IT staffing firm-
IT staffing services are a cost-efficient solution for talent acquisition. Finding the right candidates, screening them, conducting interviews, skills evaluation, and many more steps requires a huge investment that can be saved with an IT staffing company.
If there is an upcoming project that requires human resources, it might be time-consuming for a business to find the resources. So, staffing companies cut time-to-hire in fractions, providing them with the employees at the quickest.
IT staffing companies help to bring talent from different parts of the world due to their strong network. So, one can bring efficient employees to work for them from different locations.
Staffing agencies also help to find the remote workforce which eliminates the infrastructure cost for the business.
You get complete control over the contracted resources when partnered with a staffing agency.
Conclusion: IT Staffing Solutions in USA
Human resources are the core unit of any organization or business. However, finding the right talent at the right time is equally complicated. In such a scenario, an IT staffing company emerges as one of the best options. We have enlisted some of the best IT staffing companies in the US that help businesses screen the best candidates and invite them to work. When partnering with a staffing agency, it is important to rely on a reliable name.
FAQs: US IT Staffing Services
1. Which is the Best IT Staffing Company in the US?
The NineHertz is one of the best IT staffing companies in the US providing workforce for different industries and roles. The firm has been operating in the market for more than 14 years, carrying a strong network in the workforce market.
2. What are the Best Sources to Find Talent?
There are numerous offline and online sources that help to find talented employees. It includes reference programs, social media platforms like LinkedIn and Facebook, online and offline advertisement, etc
3. What is the Trend in the Staffing Industry in 2023?
Hybrid work culture, diversity, equity, and inclusion are some of the trends that are redefining the job market in the 21st century. The companies ensuring these factors are establishing a stronger relationship with their employees.
4. What are the Benefits of Hiring an IT Staffing Agency?
Hiring IT staffing agencies saves a lot of time and cost for the businesses. At the same time, a strong workforce network of staffing agencies helps significantly to bring highly qualified, skilled, and talented employees to the forefront.