Earlier, we required high-end DSLR cameras to perform the task of clicking spectacular pictures. However, later on, with the entry of smartphones into the market, the process got extremely simplified as these smartphone devices are enriched with great camera features just like those were present in expensive cameras.
Now as far as video editing is concerned, some years back we used to edit videos by making use of some software on our laptops and PCs. This process was quite tedious and time-consuming. This is because it was difficult to understand those tools and start working on them. Thanks to the video editing app like Magisto have made this tedious process a simple one just like a walk in the park. In this blog, we will discuss tips on successful on-demand application development.
What is Magisto App?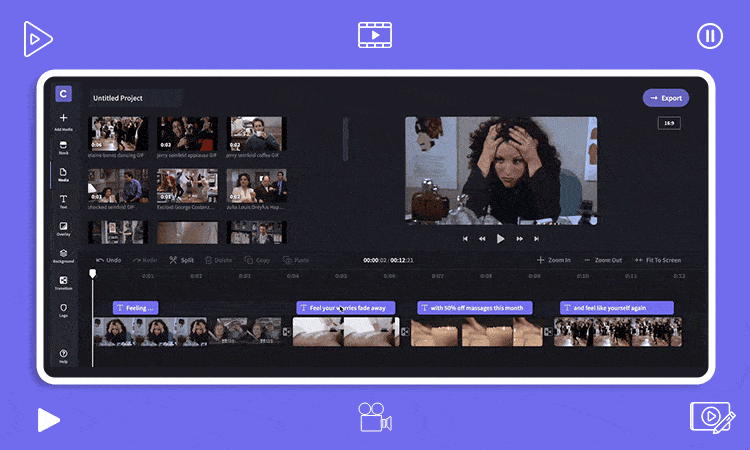 Magisto is a mobile video editing software that is used for performing tasks like automated video editing and storytelling which pays attention to enterprises as well as consumers/users. It was not the first video editing software in this domain but surely with powerful AI-powered technology, Magisto did make a significant difference. Photo and video editing app like Magisto was first founded in the year 2009 as SightEra by Dr Oren Boiman (CEO) and Dr Alex Rav-Acha (CTO). The app was launched with the intention to make the video editing process a simple task replacing the old school form of time-consuming form of video editing. Here you can find a complete list of the best video editing apps for android.
This video editing app received funding of $5.5 million in 2010 from Horizons Ventures and Magma Ventures Partners. Further, with the launch of the Magisto app on 20th September 2011, the app received an overwhelming response from the market. Within the two years of launch, this best photo and video editing app reached 5 million users worldwide.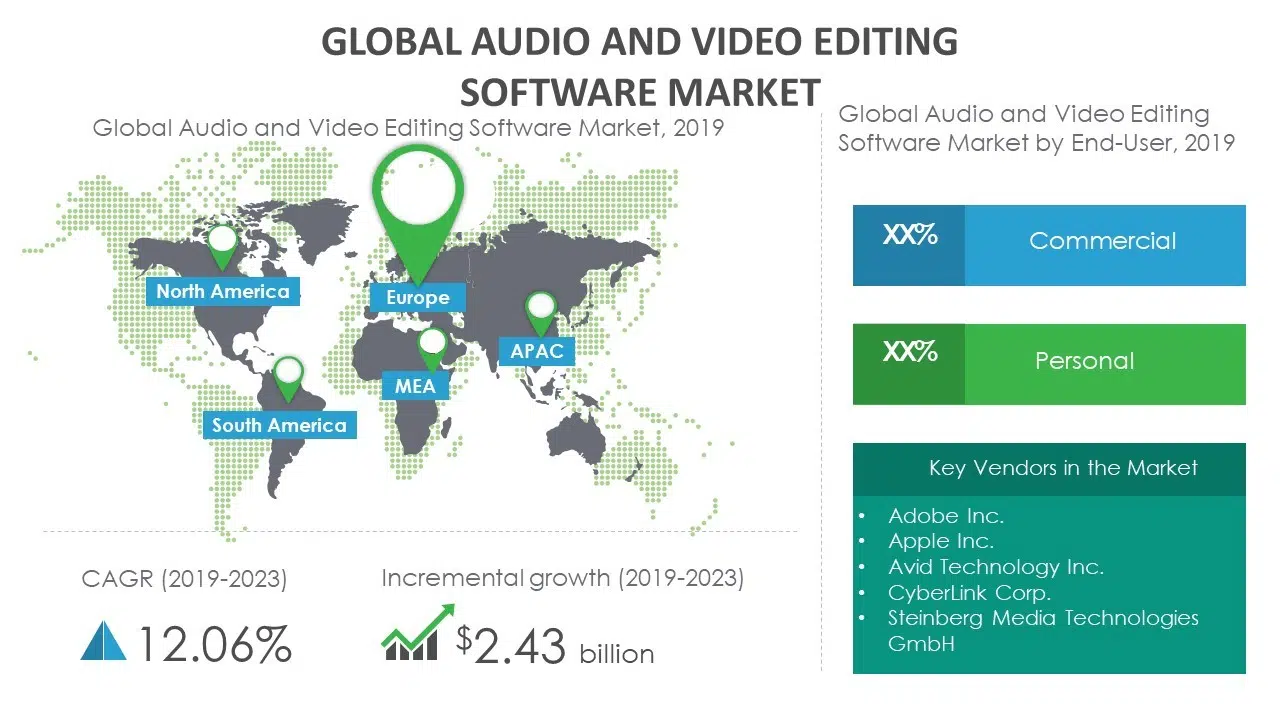 Source: https://www.businesswire.com/
In 2014, the organization reported reaching 20 million customers gaining 2 million new customers each month. The company was acquired by Vimeo for an estimated 200 million USD in 2019. By the end of the year 2019, this superb video editing app solely boasts over 50 million downloads. Even the official website used to claim to have more than 1000 million users and is a host to around 500 million videos.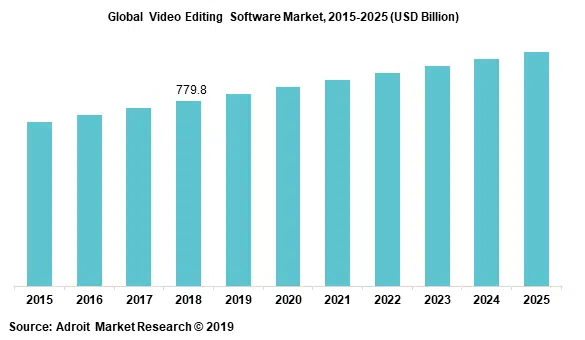 Video Editing Apps Business Model
Free plus premium makes freemium! Magisto follows the freemium business model. For those who don't know what's the freemium business model all about, let me tell you that it is a very popular business model followed by most companies nowadays. Under the freemium business model, companies provide minimum services free of cost and then charge money for additional services. Music slideshow maker apps like Magisto users get the basic tools to create basic videos free of cost. But if they want to get the advanced features, there are several plans for subscription for personal and professional users. Paying for a subscription will unlock the premium services that include, HD videos, longer videos, premium themes, etc.
With the premium services, users get advanced customization and better AI integration as far as video editing is concerned. The premium services are very helpful and beneficial for personal and professional users for creating high-quality and precision videos within a few minutes.
How Video Editing App Like Magisto Make Money?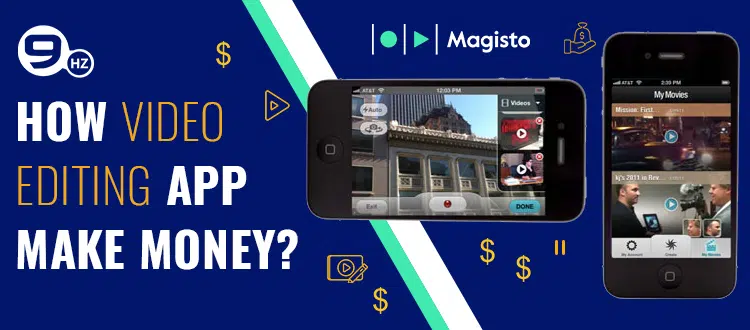 You can also follow the same monetization method after video editing app development like Magisto follows. There are plenty of ways by which you can earn profit from an application. But the two most popular ways to make money via an app are listed below.
In-app Advertisement
After video editing app development, under this monetization method, you can charge companies or individuals to display advertisements within your application. In-app advertisements allow people to target potential customers with high-end data tracking of user's behavior. Being one of the most popular forms of mobile marketing, this method of monetization can open several opportunities to create a win-win situation for you and the marketers.
Freemium
Magisto, like several other video editing apps, follow this method of monetization for their earnings. It is a very popular monetization method for applications that are providing services to people. Under this, the video editing apps like Magisto are allowed to monetize a part of their services which enhances the portion they offered for free in the first place. The process seems similar to giving temptation before starting to capitalize.
Video Editing App Development: Market Statistics and Opportunities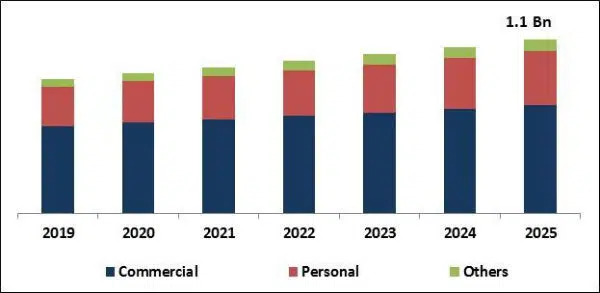 Source: https://www.kbvresearch.com/
The market of video editing mobile applications is expected to surpass $25 billion by 2021. Also, by the end of 2025, the Global Video Editing Software Market size is expected to reach $1.1 billion, rising at a market growth of 4.4% CAGR during the forecast period. Seeing the enormous growth opportunities, you can also capitalize on that if you don't wait too long for getting your app developed.
There are several features/tools like making and publishing stories, converting file formats, re-sequencing clips, integrating various special effects, and adding a translation that can be included in your video streaming app. Also, there can be an option where you can create themes and filter-based videos.
So let's see the advantages or the opportunities of video editing apps in pointers:
The Global Video Editing Software Market size is projected to reach $1.1 billion by 2025, growing with the pace of 4.4% CAGR during the forecast period
A Magisto clone app can make your editing process a lot easier with all those useful features or tools.
With such tools you can convert file formats, re-sequence clips, join clips, cut clips, adjust brightness, add sounds, add a translation, crop and rotate footage, and add other special effects to a video.
It helps professionals in the development of post-production and editing of videos digitally apart from filming images.
Also with the audio and video processing tools, you can deliver high-quality audio and video projects to your target audience.
With the explosion of smartphones, there are plenty of growth opportunities for tech enthusiasts in this domain.
According to the recent demand of the users, it can be clearly forecasted that the mobile video market will significantly grow and prosper from these applications. All you need to do is to create a perfect blend of innovation, aesthetics, and functionality while developing your app to stand apart from your competitors.
There has been a stupendous growth in online video viewing since the time smartphone devices came with the feature to play videos on its screen.
Due to the increasing need for easy-to-use and cost-effective editing solutions, the demand for video editing software is rapidly increasing. Video and audio applications are easily accessible from any device and any location and that's the reason these apps have become so popular with video and audio editor professionals. Similarly, there is a great demand for video streaming apps like Netflix because users are like to making and consuming videos.
In the market, cloud-based video editing development is also available enabling professionals to edit and upload files remotely. Also, they can link their content to various social media platforms for sharing purposes. Accessibility to affordable mobile solutions is also a major reason why users get inclined to such video editing apps.
The explosion of smartphone devices has led to rapid growth in the mobile app development market. One of the major challenges affecting the market growth is the availability of free tools and software that can be downloaded free from the internet to perform basic mobile video editing. However, such video and audio software tools are confined to the basic level of editing as in order to perform an advanced level of editing with more features and functionalities, you have to purchase the full version of the application. Now let us see the distribution or segmentation of the market based on multiple parameters.
Based on Application
Commercial
Personal
Others
Based on Type
Based on Regions
North America
The Asia Pacific and Latin America
Middle East & Africa
Magisto Alternatives & Competitor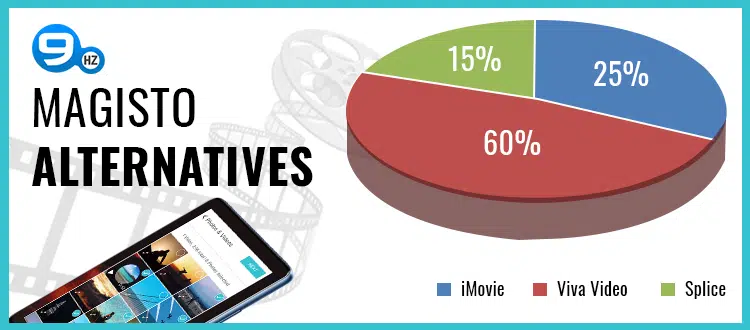 If you want to put your best foot forward in the market then it is extremely important to have a detailed analysis of your competitors. Try to gather insight into their world by understanding their features, skill set, and the number of platforms they work on.
1. iMovie
This application is the flagship product of Apple and is developed by AV Foundation. Features
Freely available on iOS and Mac OS.
Users can add animated soundtracks and title to their videos
A feature where you can slow down or speed up the video
Own 14 templates designed by renowned personalities
Extracting audios from videos can be done easily
2. Viva Video
Developed by QuVideo, Viva Video is one of the biggest competitors of Magisto. The tool is compatible with iOS, Android, and Windows. Features
You can add numerous themes, filters, transitions, text styles and stickers.
Available in both free and paid versions
The layout is quite engaging and take the user experience to a next level
The Premium version allows users to shoot unlimited videos and remove the watermark.
Quite inconvenient to switch between menu sections for multiple tasks.
3. Splice
Created by GoPro, Splice is considered one of the most powerful video editing apps ever created. Features
The application is available for free
Users are allowed to record short and long videos
Voice over option while recording a video is also available
Users can add greetings and headings to the recordings
Synchronization of sound effects with actions on the screen is possible
Due to its simplicity of features, this app is best suited for creating home videos or presentations, etc.
Also Read: How to Develop Home Service App Like Urban Company/UrbanClap?
Video Editing App Development Features
The primary factor that would determine the development cost of a video editing app like Magisto is the number of features included in your application. You can include different features depending upon the user group.
Basic features comprise of two categories or panels namely:
Now let's explore the features of these two panels further:
| User Panel | Admin Panel |
| --- | --- |
| Register/Sign in | Login |
| Email verification | Dashboard |
| Create a video | Manage themes and editing styles |
| Multiple themes | Manage coupons |
| Upload custom music | User Management |
| Auto-Selection of images/videos | Manage subscription |
| Share | Monitor Reviews |
| My Account | |
| User actions | |
| My album | |
| My Movies | |
| Subscriptions | |
| Coupons | |
| Variety channels | |
| Save post in a private album | |
| Settings | |
Video Editor App Development Additional Features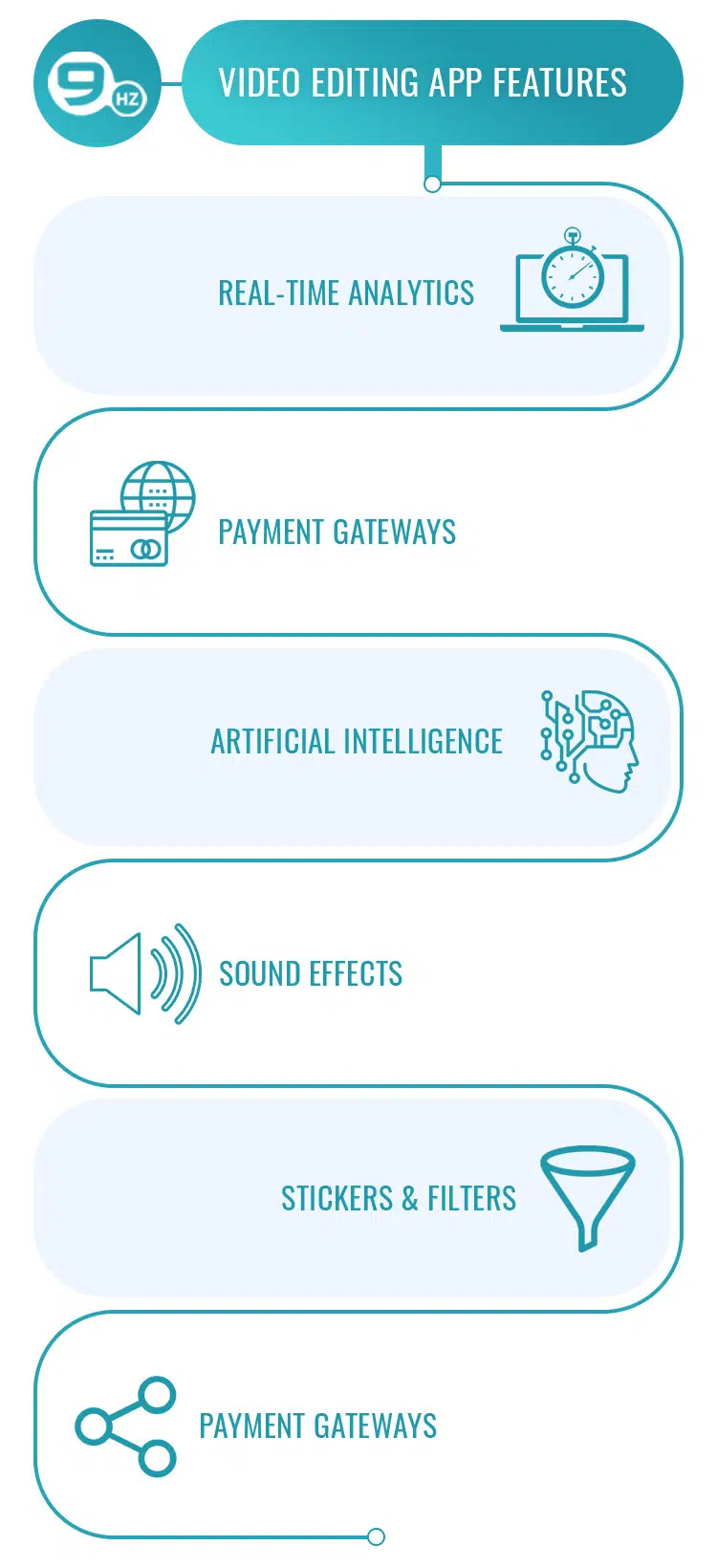 1. Real-time Analytics
The real-time data can be retrieved from the data servers with the help of a few APIs and a report can be formulated for finding the user count with a paid or free subscription, number of shares, forms of creating a video, and number of downloads, etc.
2. Incorporate Payment Gateways
Integrate payment methods within your application and allow your users to perform safe and secure in-app transactions. Various payment gateways can be integrated for making the process a lot smoother for the user.
3. Artificial Intelligence
Integrating AI technology for your Magisto clone app development can do wonders by auto-picking images and videos to make a video/movie. Ai automatically picks pictures and images for editing. This is a very promising and long-lasting method of user engagement.
4. Sound Effects
Some experts believe that this feature has a significant impact on the performance of your app. Users should be given access to the feature of including a music track or their voice to enhance the overall feel of the app. There should be some audio filters for added effects like a storm, rain, thunder and so on.
5. Stickers & Filters
Stickers and filters form a great medium of enhancing the overall user experience plus make it more engaging and interesting. If you go through any of your competitor's channels, you will realize the importance of having these amazing stickers and filters in your application.
6. Social Media Sharing
One feature that you can't afford to forget is the social media sharing feature. The user should be able to record, edit and upload videos on multimedia messaging app like Snapchat, Facebook, Instagram, etc. This was the user is not only sharing his content but also promoting your platform to a great extent. Hence, it is a win-win situation for both parties.
Team Required for Video Editing App Development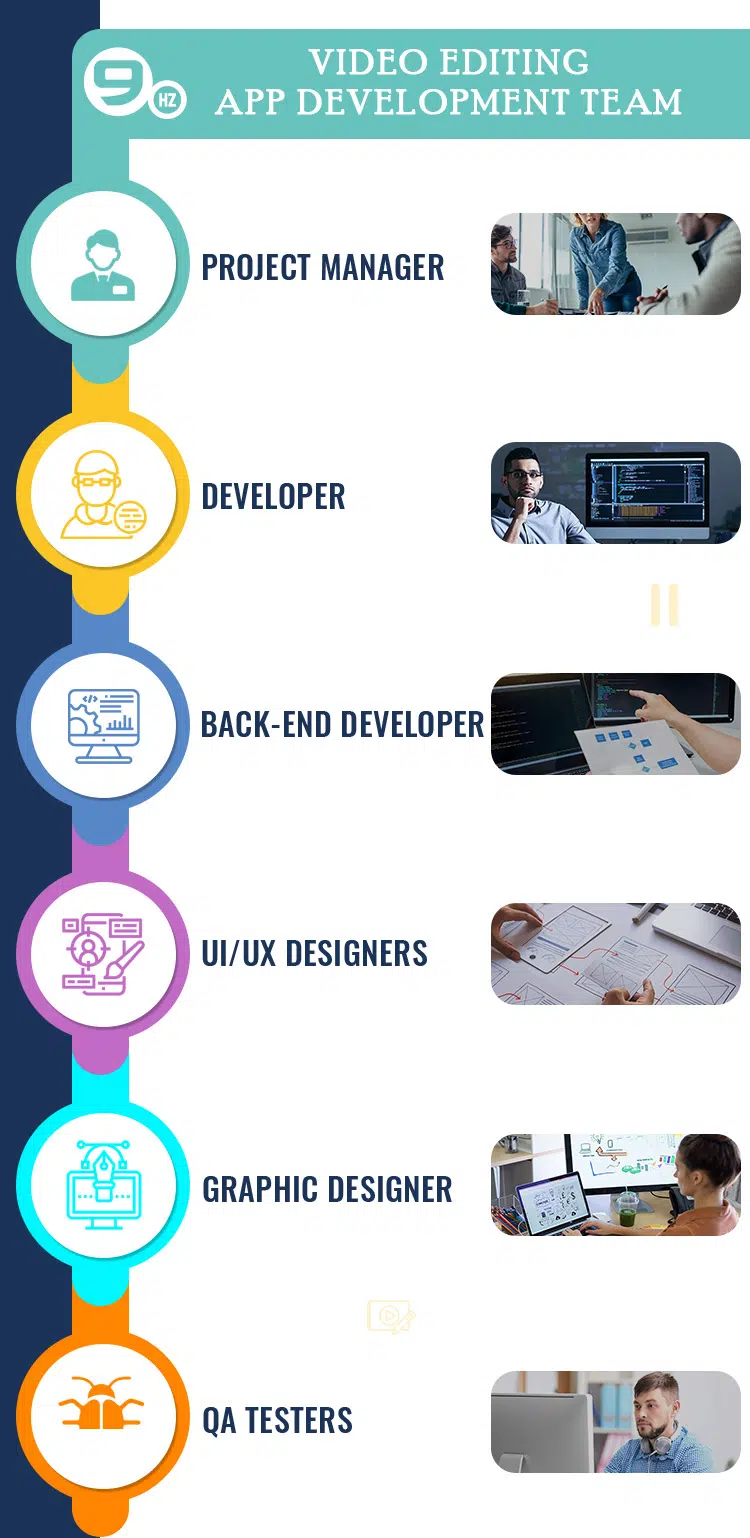 To Make an app like Magisto, you need a proper team with the right expertise. Hiring freelancers can be an option but it's something that's advised against. This is because, hiring a freelancer means that from now onwards you have to act like a project manager, which in itself is one hell of a job.
Therefore, you should hire a reputed and reliable mobile application development company to handle such a heavy project. Well, in either of the case, the following positions will be needed to run the project:
I. Project Manager
The project manager does the task of managing and guiding the music slideshow maker app like Magisto development team regarding the various steps in the project ensuring seamless execution of the technical aspects of the procedure.
II. Android Developer / iOS Developer
The developers form the backbone of your app development process as these are the professionals who develop the app for you. The team should consist of developers having expertise in both domains.
III. Back-end Developer
The role of a back-end developer is taking care of the server-side web application logic and integration of the work front-end developers do. They usually write the web services and APIs used by smartphone app developers/front-end developers.
IV. UI/UX Designers
A well-designed layout can get you huge traffic. A UI designer establishes a solid connection between an app and the users through his designs. Similarly, the UX design emphasizes the interaction between users and everyday products and services.
V. Graphic Designer
The graphic designer is responsible for handling the visual aspect of the mobile app. His role comprises defining requirements, visualizing and creating graphics including layouts, logos, illustrations, and photos.
VI. QA Testers
The job of quality assurance testers is to make sure that all the stages of your app fulfill the quality standards of the market. The role of QA Testers is equally important to the mobile video editing app development process.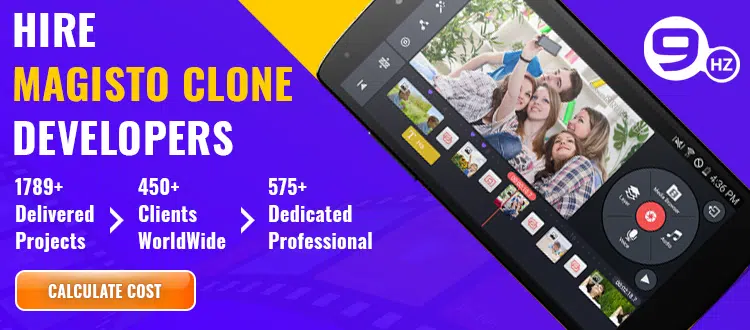 Video Editing App Development Cost
An app like Magisto development cost will depend upon many factors. Mentioned below are the main factors that can help you in making a rough estimate to make a video editing app like Magisto.
Number of Features and Complexities in the Application
Number of Hours Invested
Manpower Deployed
The country or Region of Development
Desired Platforms (Android, iOS or Both)
The more features you decide to add to your video editing app, the more expertise and time it'll demand on the part of the developers. Whereas, if the app consists of fewer and low-quality features then it can be developed at a much lower price.
The development company's region can have a significant impact because developers belonging to various countries across the globe charge differently. The hourly cost of a developer in Europe will differ from that of a developer in the US.
Talking about the Indian app development market, here you can get similar features in exchange for a very nominal price. India is becoming a hub for tech enthusiasts and companies like The NineHertz are constantly proving their worth by providing quality mobile and web solutions to their clients all around the world.
Further, you need to decide whether you want to develop your app for the Android user, for the iOS users or for both users. It will directly impact the size of the team and budget. You have to make sure that your team has the right amount of skills to do the job. Also, it will impact the number of hours required to make a video editing app like Magisto.
All these factors should be considered to decide the video editing app development cost like Magisto.
What is the Cost to Develop App Like Magisto?
Now that we have learned so much, let us try to get a rough estimate of the cost to develop an average app like Magisto. If you wish to develop an app with basic features and dedicated to a single platform, then it would cost you around $10,000 – $30,000. On the other hand, if you want to build the app for both platforms with advanced features then the price may increase and go up to $50,000.
Conclusion
In the end, let us conclude by saying that there are a lot of factors that are to be considered before deciding and finalizing which mobile app development company to hire. If you want to fetch good returns, then analyzing your target audience is also very critical. To put the best foot forward, you would be needing a well-structured team to handle all the aspects of the app development process.
Having a rough estimate of the capital requirements will help you to a great extent. The way you plan to monetize your app should be well judged and must be planned accordingly keeping the user convenience intact. Lastly, make sure it is creative and unique. Contact The NineHertz, the top lifestyle app development company, and kick-start your project. Here, you get all tech-related services under one roof at reasonable rates.
FAQ's on Video Editing App Development
1. What App are Similar to Magisto?
Magisto is a mobile video editing app that is used for tasks such as automated video editing and storytelling. Many video editing apps such as Magisto are available, which are used by many content creators. Animoto- Animoto App is a video editing option similar to Magisto that lets you create and edit quality videos by combining photos and video clips. FilmoraGo- Filmora Go is another video editing app similar to Magisto. Adobe Premiere- Adobe Premiere is a best-in-class video-making tool, which lets you create and edit short films and commercials with video ads and video tutorials. Splice- Splice Video Editor is a simple and powerful Magisto option with a focus on video splicing.
2. How Do I make My Own Video Editing App?
According to the latest forecast, by the end of 2021 according to Cisco, the share of video traffic will be more than 79% of the global Internet traffic. Key aspects to consider when building your video editing application-
App idea
Define your Target audience
User-friendly features
Integration with social media
Monetization
3. How Do Video Editing Apps Work?
First trimming and adding video clips/photos.
After that merge different files (photos and videos)
Add music or sound effects.
Colour correction and transition settings to make the video attractive
Sharing on social networks (Instagram, Twitter, Facebook, YouTube)
Last Step- Save / Load Video
4. What Video Editing App Do Influencers Use?
Instagram is a big platform for active users. Instagram has over 1 billion monthly active users, and more than 500 million people view stories daily. In the initial phase, Instagram started with only photos. However, gradually it started offering videos. Here a list of the best influential apps that every influencer is using.
Adobe Premiere Rush
A color story
PREQUEL
IN SHORT
VideoShow
5. Cost To Create Video Editing Mobile App Like Magisto?
We can make rough estimates for an average Magisto-like app. developing an app with minimal features for a platform would cost around $ 10,000- $ 30,000. But if you want to create your own video editing app for both platforms, the price can go up and go up to $ 45,000.