Software as a service (SaaS) is a type of cloud computing that delivers software over the internet. SaaS allows users to access and use software applications over the internet. This type of software is typically offered on a subscription basis, and it can be used by organizations of all sizes. As a result, SaaS can be a flexible and cost-effective solution for businesses of all types. Some popular SaaS examples include Dropbox, Google Docs, and Microsoft Office 365.
According to a report by Gartner, the global Software as a Service (SaaS) market was expected to grow from $85.7 billion in 2018 to $195.21 billion by 2023, at a CAGR of 9.6%. The major drivers of SaaS market growth include the increasing demand for cloud-based solutions, the need for real-time data insights, and the growing trend of Bring Your Own Device (BYOD).
SaaS is typically owned and operated by a SaaS development company, which makes money by charging subscription fees to users. Because SaaS is centrally located and managed, it can be updated and changed more frequently than traditional software, which is installed locally on each user's computer.
What are SaaS Applications?
Software as a service, or SaaS, is a business model that allows users to access and use the software from a remote location. It is a newer web-based software, hosted software that delivers software over the internet instead of through the traditional software installation process. SaaS applications are usually offered on a pay-as-you-go basis, which can be more affordable than purchasing a perpetual license for the software.
There are three primary types of cloud-based services: Infrastructure as a Service (IaaS), Platform as a Service (PaaS), and Software as a Service (SaaS). Each type of service has its own advantages and disadvantages. Other than SaaS has emerged as one of the most popular cloud computing models due to its flexibility and scalability. SaaS application is cost-effective and easy to set up and use, so small businesses can get started quickly and without the need for extensive training. You might be interested to know the difference between SaaS vs PaaS vs IaaS.
10 Best SaaS Examples in 2023
If you are interested in building SaaS platforms, here is a list of SaaS examples that are making waves in the startup world.
Top 10 Examples of SaaS Companies
Let's discuss all SaaS companies in detail:
1. Shopify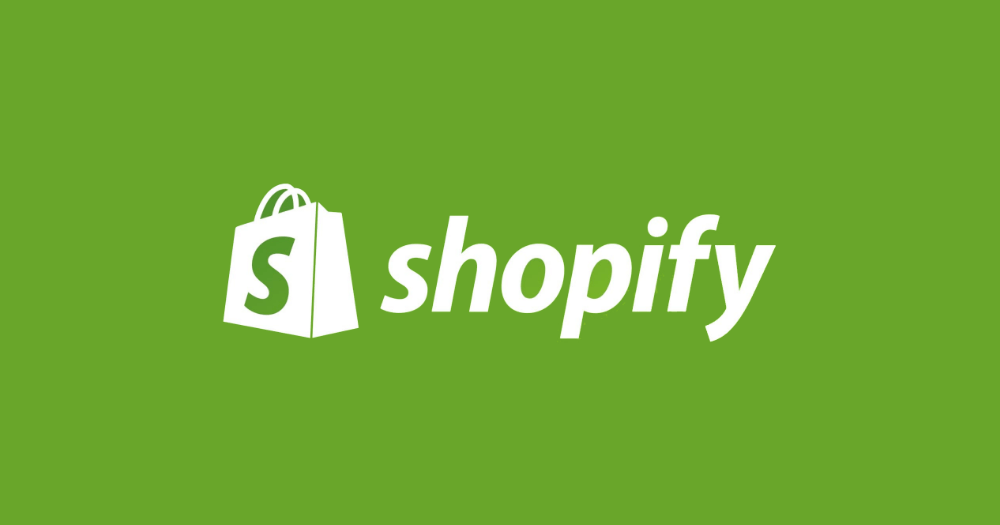 Shopify is a SaaS company that provides an eCommerce platform for businesses to create a unique and customized online store. Shopify is a saas solution that delivers cloud-based applications allowing businesses to sell online. Shopify is one of the SaaS companies that help small businesses scale their operations and provides a comprehensive set of tools as well as SaaS services to succeed online. Here are some awesome online business ideas who want to start a new business.
Whether you're selling products, services, or digital goods, Shopify is one of the best SaaS examples. It helps easily create a beautiful online store, manage your inventory, process payments, and track sales. Plus, Shopify integrates with plenty of other business tools to help you run your business more efficiently. That's why so many businesses rely on Shopify to power their online stores. You might be interested to know how to convert Shopify store into an app.
2. Salesforce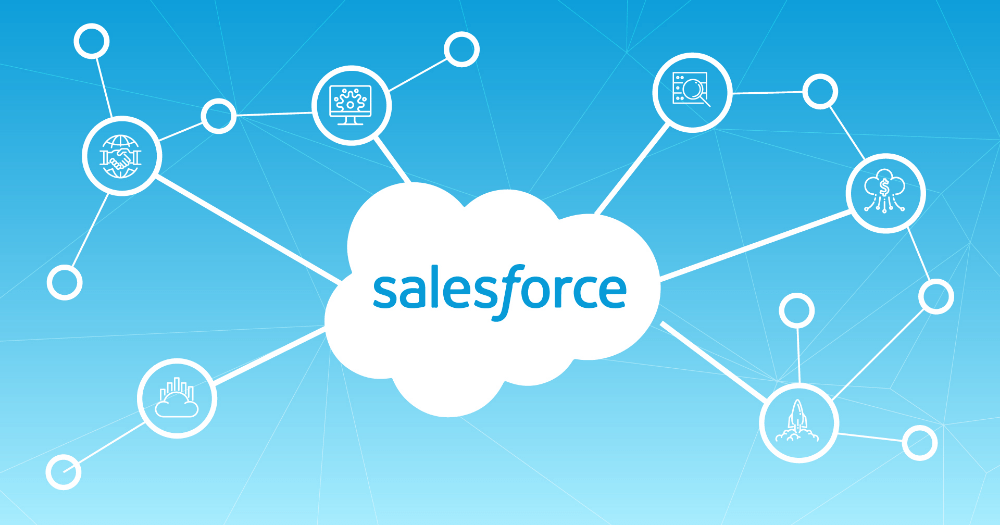 Salesforce is a customer relationship management (CRM) software that delivers SaaS applications to sustain customer relationships. The SaaS Company was founded in 1999 and is one of the leading SaaS companies. Salesforce provides businesses with a platform for managing customer data, sales, and marketing. The company also offers a range of other cloud application services, such as support and customer data analysis. If you are looking for the best salesforce development company, The NineHertz offers you top-rated services.
While many SaaS vendors are performing better, Salesforce has a large customer base and is used by many major corporations. The SaaS Company has a strong reputation for customer service and is widely considered to be one of the best CRM vendors.
3. HubSpot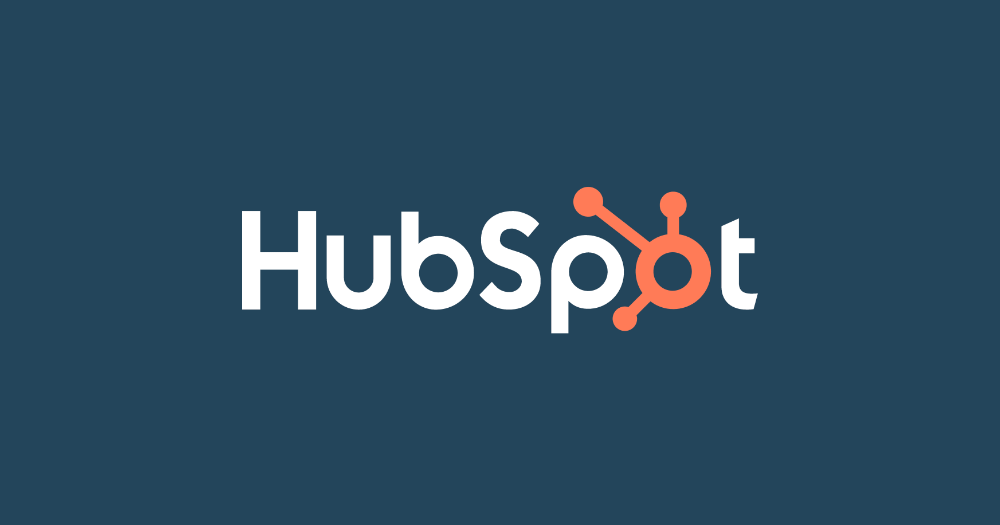 HubSpot is a leading inbound marketing and sales platform that helps businesses attract visitors, convert leads, and manage website content. The HubSpot platform includes everything a company needs to get started with cloud infrastructure services, including website hosting, landing pages, blog posts, email marketing, social media marketing, and more.
While there are many digital marketing tools out there, HubSpot is a unique marketing software that offers an all-in-one solution for business operations, making it a valuable resource for companies. With its powerful features and affordable pricing, HubSpot is a great SaaS example for any company looking to stay ahead of the curve. Find the list of the best software development companies in the USA.
4. Cloud-Based Microsoft Office 365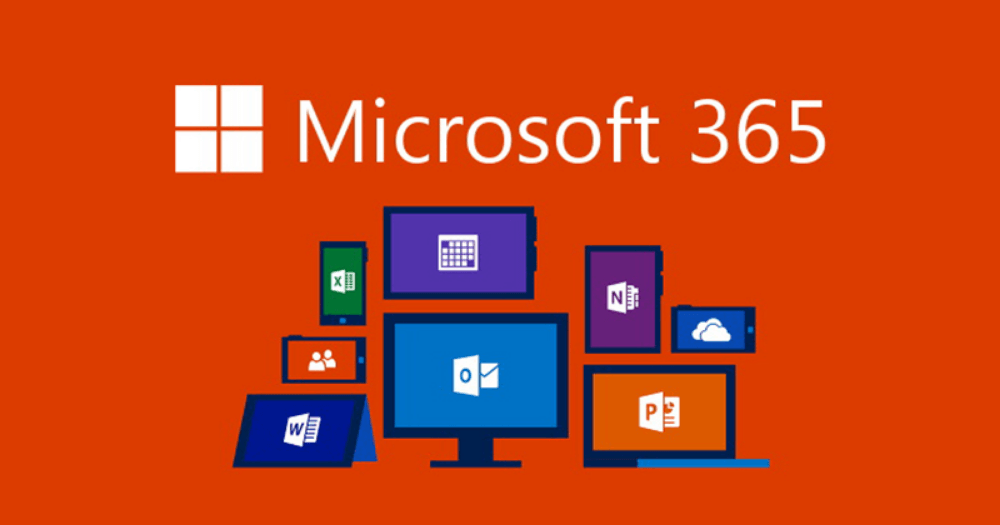 Cloud-based Microsoft Office 365 provides businesses with a comprehensive set of productivity content management systems and collaboration tools, including the familiar Microsoft Office applications. Office 365 is available in a variety of subscription plans, all of which include access to the latest version of the Office applications.
Among popular SaaS examples, Microsoft Office 365 offers enterprise-grade security and compliance features, as well as reliable uptime and customer support. As more and more businesses move to the cloud, Office 365 has become an essential tool for SaaS service.
5. Dropbox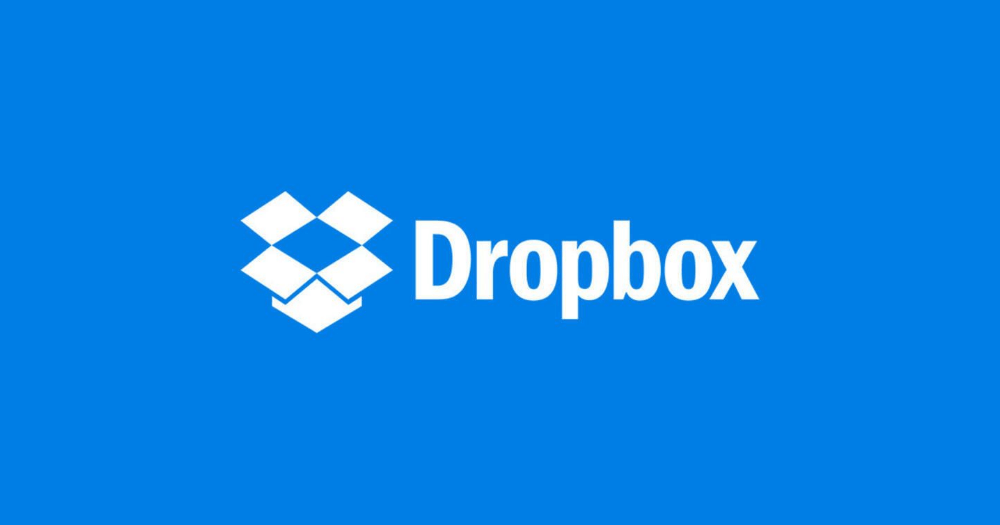 Dropbox is a cloud-based platform that enables users to store, share, and access files online. Founded in 2007, Dropbox is a privately held company headquartered in San Francisco, California. The SaaS company's mission is to "simplify people's lives by helping them connect and share their stuff."
Dropbox provides a variety of public cloud services to its users, including customized cloud operations and cloud storage. In addition, Dropbox offers a variety of features to its SaaS users, including the ability to create and share files, access files from any internet-enabled device, and collaborate with others. Dropbox has over 500 million users and is available in over 200 countries.
6. Adobe Creative Cloud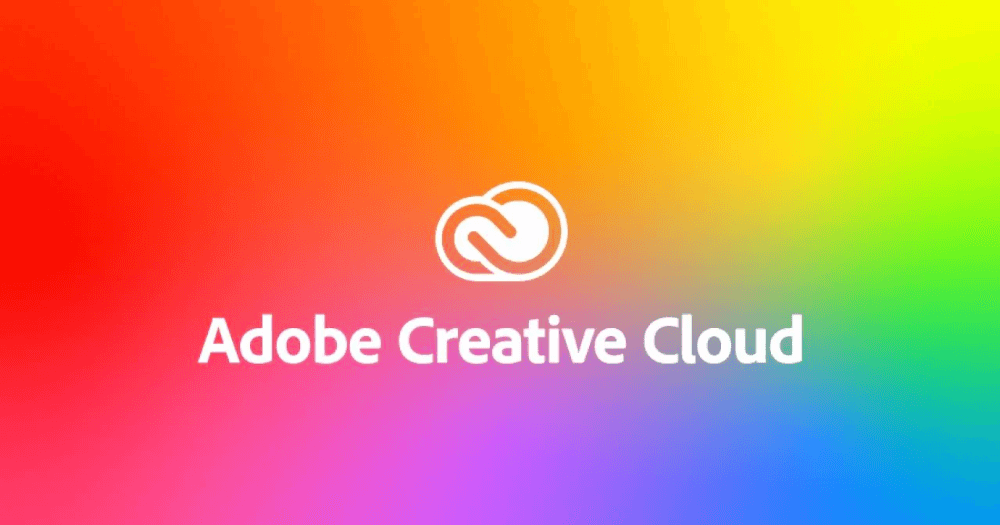 Microsoft Azure is a popular cloud platform that provides users with access to a variety of cloud services and IaaS solutions. Azure software development kits (SDKs) also offers a number of SaaS products, including Microsoft Office 365, which is an excellent example of a SaaS solution. By using Azure to host Creative Cloud, Adobe can offer users a number of benefits, including scalability, reliability, and security.
Adobe Creative Cloud is a popular cloud-based software solution for content creation and management. Creative Cloud offers a comprehensive set of software tools for designers, photographers, videographers, and other creative professionals. The business software is available on a subscription basis, making it a cost-effective solution for individuals and businesses alike. As more businesses move to cloud services, Adobe Creative Cloud is well-positioned to take advantage of the growing demand for cloud-based on-premise solutions.
7. Netflix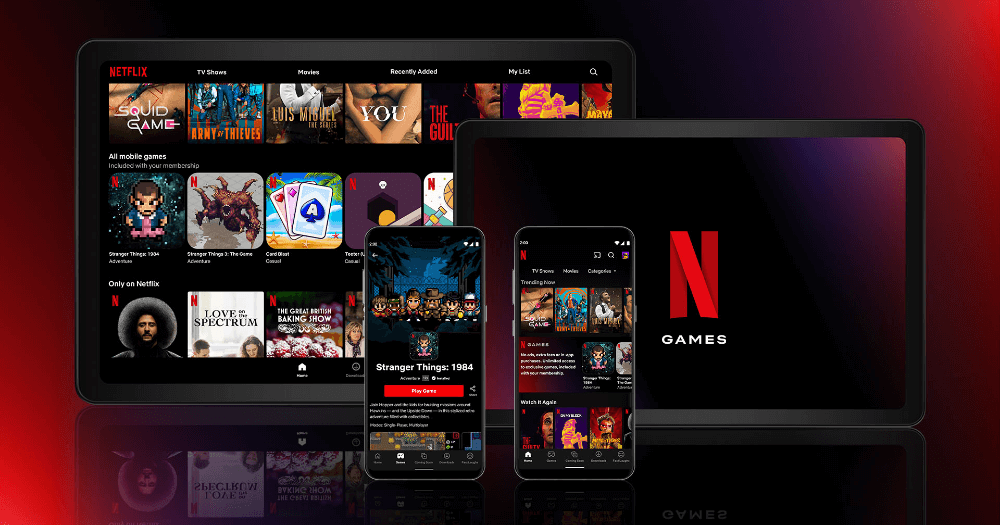 Netflix is a streaming service that offers a wide variety of TV shows, movies, and documentaries. Recently it launch games also, here you can find a list of the best Netflix video games. It has grown in popularity in recent years and now has over 150 million subscribers. It was founded in 1997 by Reed Hastings and Marc Randolph and became public in 2002. Netflix has also been successful in creating its own original content, such as Stranger Things and The Crown. As of 2022, Netflix had over 220.67 million paid subscribers worldwide, with 73 million in the United States.
Netflix is a prime SaaS example. The production company follows a subscription-based streaming service, which offers online streaming from a library of films and television series, including those produced in-house.
8. Box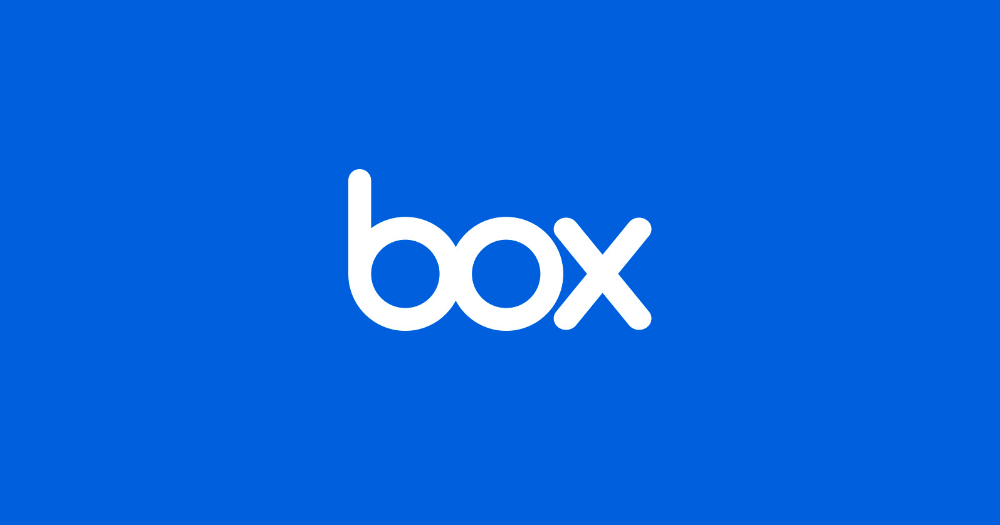 A box is a cloud content management system and file-sharing SaaS software. With Box, individuals and businesses can securely store, share, and manage all their files and electronic documents in one central location. Box is a good SaaS example to deliver content over the internet and access through a web browser. SaaS software is typically subscription-based, with users paying a monthly or annual fee to access the software.
Box offers both personal and business plans, with the latter providing additional features such as management automation workflows, unlimited storage space, and enhanced security. For managing your business's digital content with the best SaaS trends, Box is worth considering.
9. Google G-Suite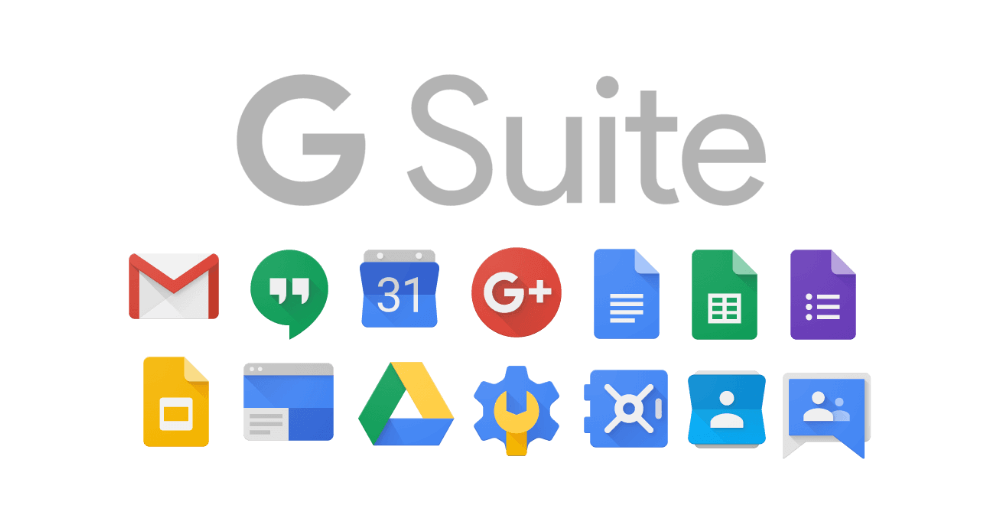 Google G-Suite is a cloud-based software suite that delivers SaaS apps that can be used for tasks such as email, word processing, and project management. The SaaS delivers applications that include a variety of project management tools, such as Gmail, Google Documents, and Google Sheets.
Google Drive is the data storage component of G-Suite, and it provides users with a way to access their files from any internet-connected device.
The Google Docs app is a word-processing app that offers features such as real-time collaboration and commenting.
Google Sheets is a spreadsheet small business app that includes SaaS product features such as conditional formatting and data validation.
Google Slides is a presentation app that allows users to create professional-looking presentations.
Google Forms is a survey tool that allows users to create surveys and quizzes.
Google Sites is a website builder that helps users to create and maintain websites.
Finally, Google Calendar is a time management tool that can be used to schedule events and track deadlines.
Overall, SaaS vendor utilizes Google G-Suite, a valuable cloud computing tool, to take care of operating systems, software distribution model
10. Wrike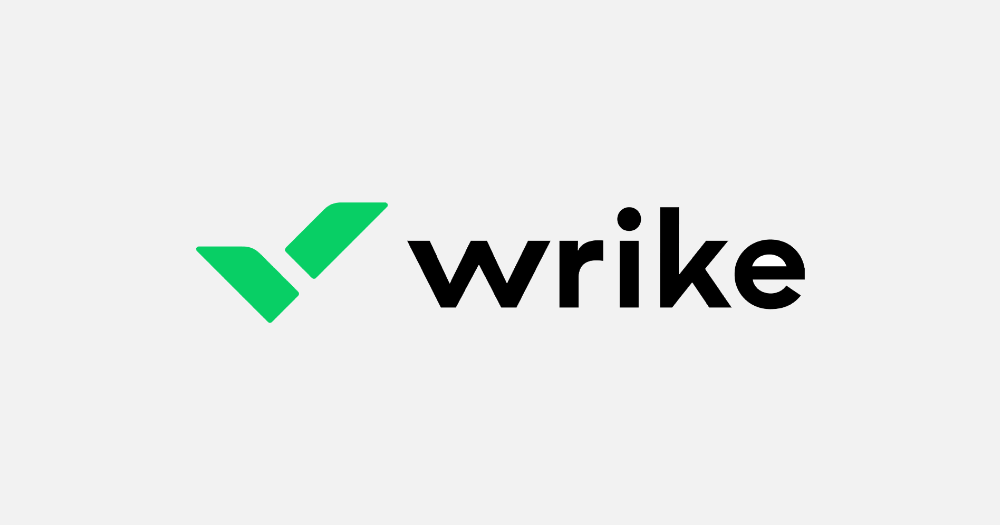 Wrike is a project management software that helps teams plan, collaborate, and get work done faster. With its drag-and-drop interface, SaaS users can easily create and assign tasks, set due dates, and track progress. Wrike also offers a variety of features to help teams stay organized, including task dependencies, Gantt charts, and file sharing.
Being the best SaaS example, Wrike is one of the leading SaaS providers of project management tools and Enterprise resource planning (ERP) solutions that help businesses with data management and business processes more effectively. While there are many SaaS products in the market, Wrike is the best service provider for data entry, system configuration, and training to improve project management processes.
What are the Pros and Cons of SaaS Applications?
Pros of SaaS Model
SaaS applications can be accessed from any location with an internet connection.
SaaS providers often offer regular updates and new features as part of the subscription, so users always have access to the latest version of the software.
Cons of SaaS Model
Users are reliant on the internet connection to access the software.
Users may not have as much control over the configuration and customization of the software since it is hosted remotely by the SaaS provider.
Startups in particular are benefiting from this trend, as they are able to offer their software products as a service with minimal overhead costs.
Conclusion: Examples of SaaS Applications
While there is no one-size-fits-all SaaS app, working with a qualified software development team can help you create a solution that meets your specific needs. When searching for SaaS developers, be sure to look for a team with experience in developing similar SaaS products. If you're looking for a way to improve your business, hiring software developers to create custom saas solutions may be the answer. This will ensure that they are able to create a high-quality product that meets your expectations.
FAQs: SaaS Examples
1. What is Examples of Software as a Service?
Software as a service (SaaS) is a type of cloud computing that delivers software applications over the Internet. Common examples of SaaS applications include productivity suites such as HubSpot and Microsoft 365, customer relationship management (CRM) tools such as Salesforce, and collaboration SaaS platforms such as Slack that makes SaaS company stand out from the crowd.
2. SaaS vs PaaS vs IaaS: What's The Difference?
To put it simply, SaaS solutions are delivered to users via the internet and are typically subscription-based. PaaS solutions, on the other hand, provide a platform for developers to build and deploy applications. Finally, IaaS solutions offer businesses a way to outsource their data storage and computing power. While all three types of services have their own advantages and disadvantages, they can all be used to improve the efficiency of your business operations.
3. Is Netflix an example of SaaS?
Netflix is a prime example of SaaS. Netflix's streaming service is delivered through the internet, and it can be accessed on a variety of devices, including smart TVs, game consoles, and smartphones. In addition, SaaS applications are usually hosted by the provider, which means that users don't have to worry about maintaining their own servers or infrastructure.
4. Is Gmail a SaaS?
Yes, Gmail is a popular email service provided by Google. Gmail offers users a variety of features, including the ability to store and search through large amounts of email, as well as the ability to access email from anywhere in the world with an internet connection. Gmail is therefore a software as a service (SaaS).
5. Is Facebook a SaaS?
Yes, Facebook is a SaaS software distribution model in which applications are hosted by a provider and made available to customers over the Internet. As a result, Facebook can be considered a prime example of a SaaS.