Software as a Service (SaaS) has become increasingly popular over the past decade in the United States and around the world. According to the latest figures from Statista, the SaaS market in the US is expected to exceed US$167.30bn by 2027.
More and more businesses are making the shift to SaaS products that means software and related services over the internet are on a subscription basis. This approach has numerous benefits, such as the ability to access the software from anywhere, the lack of hardware and software installation costs, and the increased scalability and flexibility of SaaS solutions. SaaS is owned and operated by a SaaS development company, which makes money by charging subscription fees to users.
In addition, research by Accenture has shown that SaaS solutions can improve business efficiency, reduce IT costs and complexity, and improve customer satisfaction. This, in turn, can help boost revenue and profitability.
SaaS products are here to stay, and it's no wonder why is trending and reaping the rewards. Here you can find a comparison guide on SaaS Vs PaaS Vs IaaS.
What is SaaS Product?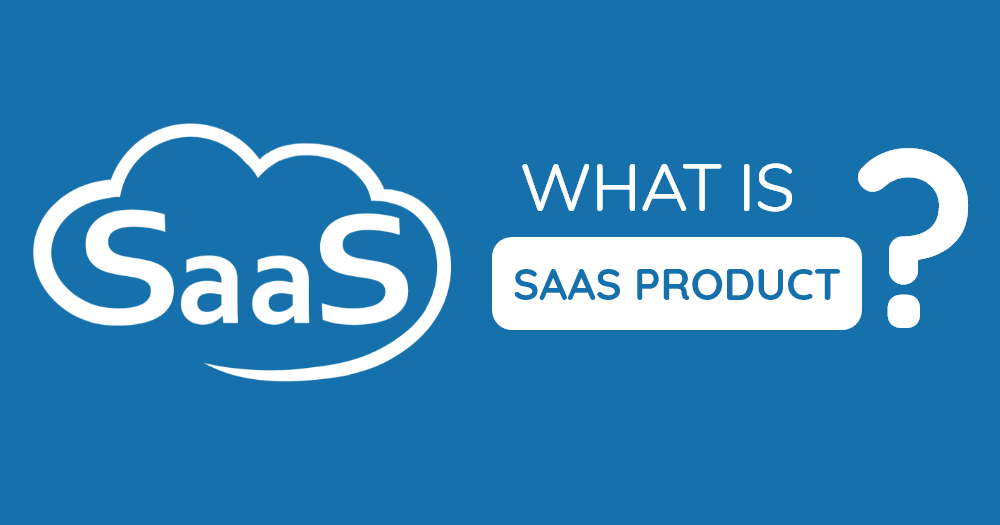 Software as a Service (SaaS) is a type of cloud computing technology that provides users with access to online applications, such as web-based email, customer relationship management (CRM) software, and enterprise resource planning (ERP) systems. You can also check the list of best SaaS examples that are making waves in the startup world.
SaaS products are typically hosted on a remote server and accessed through a web browser. They are generally subscription-based, with users paying a monthly or annual fee to use the SaaS software. SaaS product are typically easier to deploy and maintain than traditional software, as they do not require any hardware or software to be installed.
15 Top SaaS Products in 2023
The world of SaaS products is growing larger every day, and it can be hard to keep up with the latest and greatest offerings. We have created a list of the top SaaS products that have been deemed beneficial for small and medium enterprises to ensure the operations run smoothly.
1. Squibler (B2C) – Best Writing Platform
Squibler is a business-to-consumer (B2C) platform that allows entrepreneurs, authors, and small businesses to create professional-grade books quickly and easily. Squibler's intuitive writing and editing tools make it easy to turn ideas into books that look and feel like they were made by a professional publisher. Squier also provides built-in marketing tools to help authors and businesses get their books out into the world and make money from their writing.
2. Slack (B2B, B2C) – Team Communication SaaS Tool
Slack is primarily a B2B messaging platform. It is used by companies to communicate internally and with external clients and partners. However, some B2C companies have also adopted Slack for customer service purposes.
3. Zoom (B2B)
Zoom, This SaaS product is a business-oriented video conferencing platform, used by many businesses and organizations for remote communication. It provides a variety of features for businesses, such as high-definition audio and video, virtual background, audio recording, and file sharing.
It also includes features like breakout rooms, polls, and whiteboards. Zoom also offers Enterprise plans that come with features like single sign-on, dedicated customer support, and advanced security and compliance.
4. Boastcapital (B2B)
Boastcapital is a B2B platform that provides cash advances to businesses. The platform allows businesses to access capital quickly without having to wait for bank loans or venture capital. Boastcapital offers a variety of services, including cash advances, lines of credit, and more.
This SaaS product also allows businesses to track their cash flow and manage their finances in real time. Boastcapital offers businesses access to capital at competitive rates and terms, making it an attractive option for businesses looking to access capital quickly and easily.
5. Lumen5 (B2B, B2C)
Lumen5 is a video creation platform designed for both B2B and B2C customers. It enables businesses to create high-quality videos using AI-driven technology easily. With Lumen5, businesses can quickly create videos from blog posts, articles, and other content to help them reach a larger audience and increase engagement. The platform also offers tools for customization, collaboration, and analytics to help businesses maximize their video marketing efforts.
6. Shopify (B2B, B2C)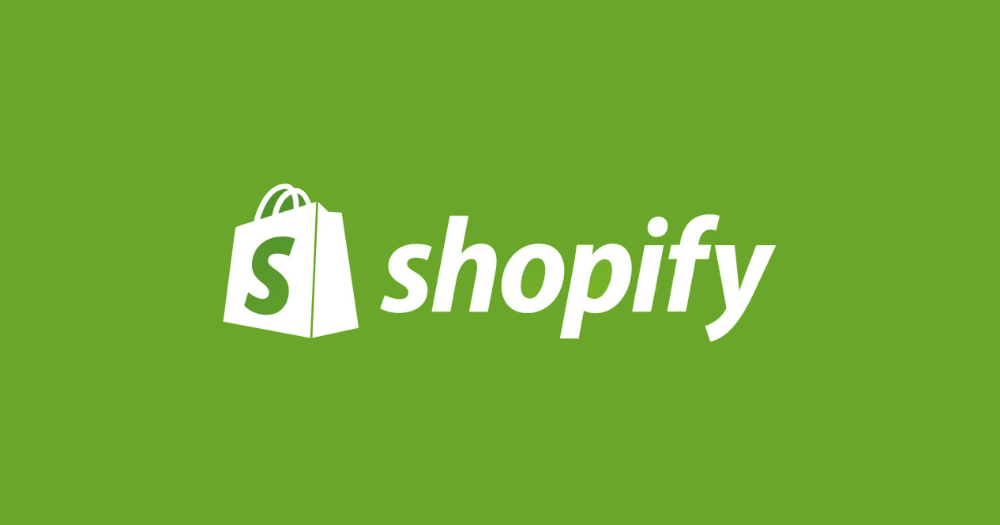 Shopify is a popular e-commerce platform that can be used for both B2B (business-to-business) and B2C (business-to-consumer) sales. Shopify offers a wide range of features and tools to help businesses create a tailored online store.
For B2B, Shopify offers an integrated system for managing multiple customer accounts, setting up volume discounts, offering to invoice, and tracking customer purchases. To make this effortless, you can convert Shopify store into an app.
For B2C, Shopify provides an intuitive interface for setting up an online store and listing products. It supports multiple currencies and languages and has a range of options for customizing the look and feel of a store. It also includes marketing and SEO tools, analytics, and reporting.
7. DropBox (B2B, B2C)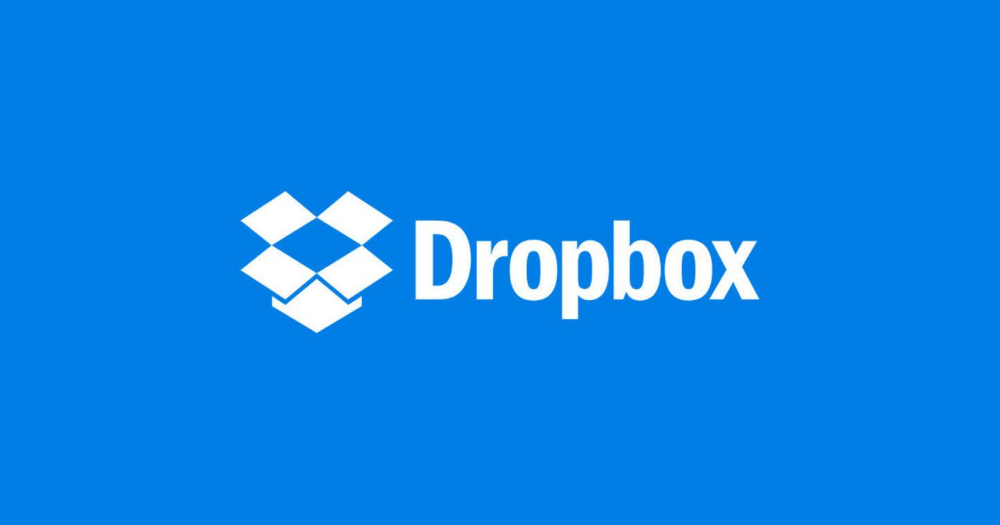 Dropbox is a cloud storage platform that offers both B2B and B2C services. For businesses, Dropbox provides secure storage, collaboration tools, and administrative control over files. For consumers, SaaS product offers a variety of plans, from free to professional, with features such as real-time file sync, remote access, and file sharing.
8. Drips (B2B)
B2B (business-to-business) drip campaigns are automated email marketing campaigns that are sent to a group of recipients over a period of time. These emails are typically used to nurture leads, build relationships, and convert prospects into customers. Commonly used features in B2B drip campaigns include automated welcome emails, onboarding emails, email surveys, promotional emails, and follow-up emails.
9. Wix (B2B, B2C)
Wix is a cloud-based web development platform that enables businesses to create and manage professional websites. Wix is used by both B2B and B2C businesses. B2B businesses can use Wix to create websites to showcase their products, services, and portfolios.
B2C businesses can use Wix to create an online store and create visually appealing websites to attract customers. The SaaS products also provides tools such as marketing, SEO, and analytics to help businesses optimize their websites for maximum visibility.
10. Adobe (B2B, B2C)
Adobe is both a B2B and B2C company. It offers a wide range of products and services to businesses, such as Creative Cloud, Adobe Experience Cloud, Adobe Advertising Cloud, and various software applications. Adobe also offers consumer products, such as Photoshop, Lightroom, and Acrobat.
11. Hubspot (B2B)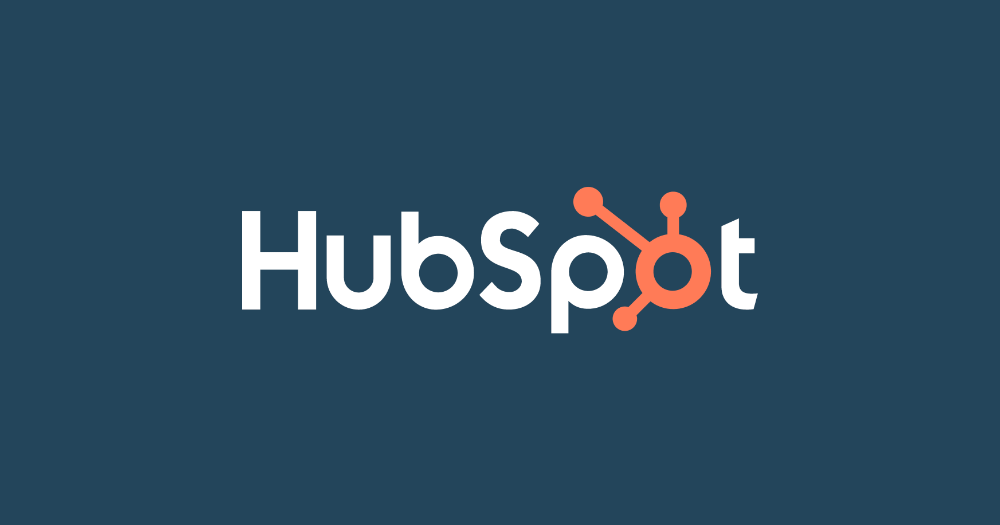 HubSpot is a leading B2B software platform for marketing, sales, and customer service. This SaaS product provides tools to help businesses attract and engage customers, close more deals, and measure and improve performance. The platform includes tools for lead management, email marketing, analytics, website optimization, customer service, and more. With HubSpot, businesses can create personalized customer experiences, generate leads, and increase sales.
12. Amazon Web Services (B2B, B2C)
Amazon Web Services (AWS) is a cloud platform that provides a suite of services to businesses of all sizes. It offers both B2B and B2C services.
For B2B services, AWS provides solutions for enterprise customers, such as Infrastructure as a Service (IaaS) and Platform as a Service (PaaS). These services enable businesses to build, deploy, and manage applications in the cloud. Additionally, AWS provides a suite of Business Intelligence (BI) services, such as Amazon QuickSight and Amazon Athena, that allow organizations to capture, analyze, and visualize data.
For B2C services, AWS provides a range of solutions that make it easier for businesses to reach their customers. These services include Amazon Elastic Compute Cloud (EC2) and Amazon Elastic Container Service (ECS). These solutions enable businesses to create and deploy applications that are tailored to their customers' needs. Additionally, AWS provides a range of databases, such as Amazon Relational Database Service (RDS), that enable businesses to store, manage, and query data.
13. Concur (B2B)
Concur is an online travel and expense management software system designed for businesses. It is a cloud-based platform that helps businesses increase visibility into their corporate spending and improve the efficiency of their travel and expense processes. The system allows employees to track and submit their expenses for reimbursement and the manager to review and approve them quickly.
The platform also provides integration with other software applications, such as accounting systems, for streamlined data sharing. With SaaS product, businesses can save time and money by automating routine processes and reducing errors associated with manual data entry.
14. Splunk (B2B)
Splunk is a business intelligence software platform that enables businesses to gain real-time insights into their data. Its comprehensive software suite enables organizations to monitor, search, analyze, visualize, and act on machine data generated from applications, websites, sensors, devices, and more. The SaaS products help organizations gain visibility into their IT operations, cyber security, and compliance requirements. With Splunk's solutions, businesses can easily access, interpret, and act on their data in order to make more informed business decisions.
15. Twilio (B2B)
Twilio is a cloud communications platform that provides business-to-business (B2B) solutions for voice, video, messaging, and authentication. Twilio solutions enable businesses to streamline customer communications, automate customer service operations, and increase customer engagement.
The platform's services are designed to be intuitive and easy to integrate, making it easier for businesses to implement and scale their communications operations. Twilio also provides insights and analytics to help businesses better understand their customers and improve the customer experience.
Key Characteristics of SaaS Products
Subscription-based: Most of them are subscription-based, meaning customers pay a recurring fee for access to the product.
Cloud-hosted: SaaS products are hosted in the cloud, meaning the product is hosted on a remote server, making it accessible via the internet.
User-friendly: The user interface of SaaS product is typically designed to be highly intuitive, meaning users don't need to have any technical expertise to use them.
Scalable: They are designed to be highly scalable, meaning they can easily accommodate increases in customer demand.
Automation: SaaS products are typically designed to be automated, meaning they can be set up and configured with minimal manual intervention.
Security: They have built-in security key features to protect data and user privacy.
Upgrades: SaaS products are typically regularly updated and improved, meaning customers always have access to the latest features.
Advantages of Using SaaS Products
| Advantages | Description |
| --- | --- |
| Cost-Effective | One of the main advantages of SaaS is that it is cost-effective. As you don't need to invest in hardware and software, the cost of using SaaS is significantly lower than the traditional software. |
| Easy to Implement and Maintain | SaaS applications are very easy to set up and maintain. There is no need for a dedicated IT team to get the software up and running. The cloud provider takes care of all the maintenance, security and updates. |
| Scalable | With SaaS, you can easily scale up or down the usage of the software according to your needs. This is especially useful for businesses that require a lot of flexibility in terms of usage and cost. |
| Reliable | SaaS applications are reliable as they are hosted on secure cloud servers. This ensures that your data is safe and secure at all times. |
| Flexible | SaaS allows you to access the application from any location with an internet connection. This makes it easier to collaborate with colleagues and work remotely. |
Disadvantages of SaaS Products
| Disadvantages | Description |
| --- | --- |
| Security and Privacy Issues | Security remains the biggest concern for SaaS providers. As customers' data is stored on the cloud, data breaches, cyber-attacks, and other security threats increase. Moreover, the customer does not have complete control over their data, which makes them vulnerable to privacy issues. |
| Limited Customization Options | As the software is hosted on the cloud, the customers do not have the flexibility to customize it according to their specific needs. This can be a significant limitation for businesses that require specific features to operate. |
| Dependency on the Internet | For SaaS applications to work, they must be connected to the internet. If the internet connection is slow or interrupted, then it can cause disruption to the service. |
| Hidden Costs | The subscription model of SaaS can have hidden costs associated with it. These costs may include additional storage costs, integration costs, and other costs that are not initially included in the subscription fee. This can make budgeting difficult for the business owner. |
What are the Types of SaaS?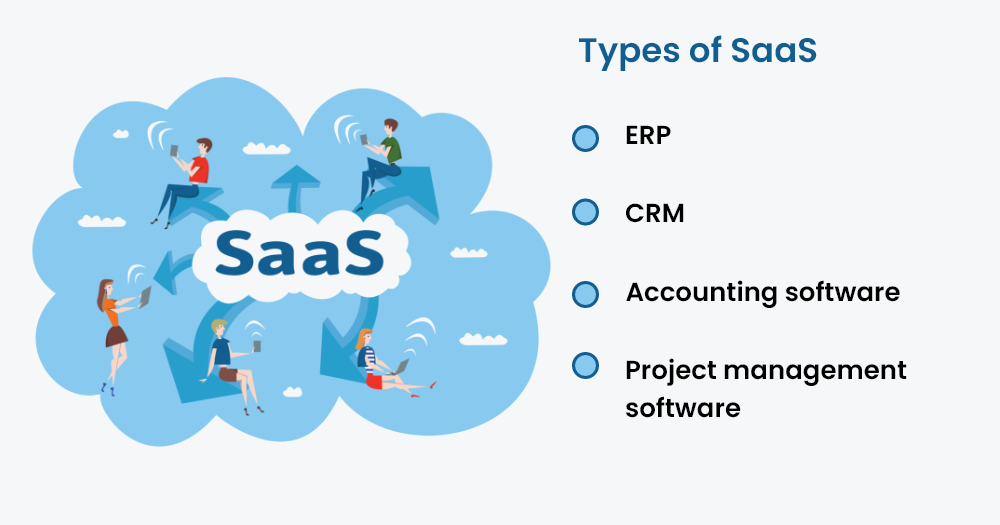 SaaS software comes in a variety of forms. The sector or industry that the SaaS solution advances, such as online banking or communication, is the key component of grouping.
1. Customer Relationship Management (CRM) Software
Customer Relationship Management (CRM) software is a suite of tools and applications designed to help businesses manage and track their customer relationships. It enables businesses to track customer interactions, store customer data, and analyze customer behavior, allowing them to understand their customers better and build stronger relationships.
CRM software provides a comprehensive view of the customer and allows businesses to automate and streamline their processes and operations. With CRM software, businesses can increase sales and drive customer loyalty through better customer service and more personalized marketing campaigns.
2. Enterprise Resource Planning (ERP)
Enterprise Resource Planning (ERP) software is a type of business management software that integrates all aspects of an organization's operations—including planning, manufacturing, sales, and marketing—into a single, comprehensive system.
ERP systems are designed to streamline processes, reduce costs, and improve the flow of information between all business functions. ERP software can help organizations increase productivity, improve customer service, and better inventory, orders, and financial management.
3. Accounting Software
Accounting software is a type of computer software used to record and process real time accounts data and transactions within functional modules such as accounts payable, accounts receivable, payroll, and trial balance. It functions as an accounting information system. It may be developed in-house by the company or organization using it, maybe purchased from a third party, or maybe a combination of a third-party application software package with local modifications. Examples of accounting software include QuickBooks, Sage 50cloud, and Xero.
4. Project Management Software
Project management software is a type of software designed to help project managers plan, organise and manage resources, schedules, and budgets. It can also be used to coordinate and monitor projects, track progress and costs, and manage team and customer relationships. Examples of project management software include Microsoft Project, Trello, Asana, Basecamp and many more.
Why use SaaS Products?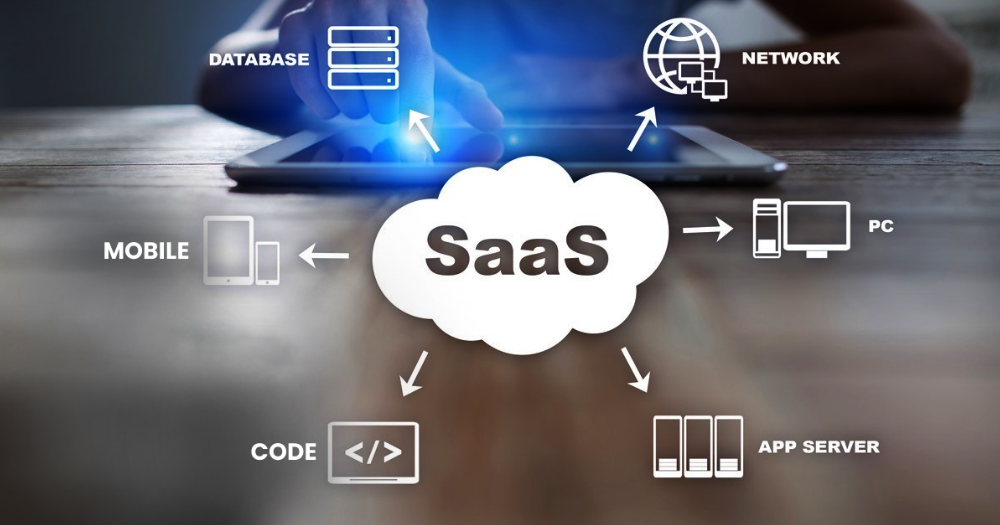 SaaS products are popular because they provide business owners with a cost-effective, convenient and secure way to access software applications, automated processes and services over the internet.
Top SaaS products allow organizations to quickly deploy and access applications without purchasing and maintaining hardware or software licenses. They also make it easier to scale up or down as business needs change. Additionally, SaaS product provide regular updates and enhancements, allowing organizations to stay on top of the latest technology and trends.
Difference Between: SaaS vs PaaS vs IaaS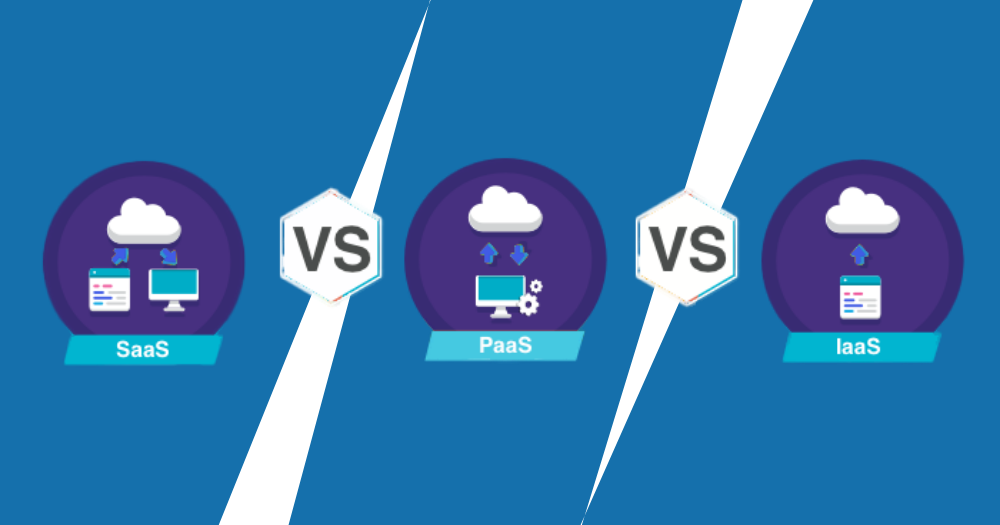 Infrastructure As A Service (IAAS)
Infrastructure as a Service (IaaS) is a form of cloud computing that provides virtualized computing resources over the internet. It is one of the three main categories of cloud computing services, alongside Software as a Service (SaaS) and Platform as a Service (PaaS).
IaaS provides users access to physical or virtual servers, storage, and networking infrastructure, which can be used to build, run, and manage applications and services. IaaS is typically used by businesses to access computing resources without having to purchase and maintain the infrastructure themselves. This can help businesses save time and money while also allowing them to access a global pool of computing resources.
Platform As A Service (PAAS)
Platform as a service (PaaS) is a cloud computing model in which a third-party provider delivers hardware and software tools to users over the internet. In a PaaS model, the provider hosts the hardware and software on its own infrastructure.
PaaS enables developers to build applications and services over the internet without the complexity of building and maintaining the infrastructure typically associated with developing and launching an app. PaaS includes web application hosting, database hosting, development tools, business intelligence (BI) services, mobile device backend and application services, and more.
Software As A Service (SAAS)
Software as a Service (SaaS) is a software delivery model in which software and associated data are centrally hosted on the cloud and are made available to customers over the internet. With SaaS, customers can access the software using different devices such as PCs, tablets, and smartphones.
SaaS products eliminates the need for customers to install and run the software on their own computers, as the software is hosted on the cloud and accessed through a web browser. It also eliminates the need for customers to maintain the software or manage its updates. Instead, the SaaS provider is responsible for maintenance and upgrades.
Conclusion
SaaS products have the potential to become a great asset to any business. They can help to increase efficiency, reduce costs, and promote scalability. They can also provide access to new markets and new customers. As you can see, the potential for SaaS products to grow a business is tremendous.
However, it is important to remember that these products are not a one-size-fits-all solution. You should always evaluate your business needs and select the SaaS product that best meets them. With the right SaaS product, you can ensure that your business is well-equipped to succeed in the digital age.
FAQ's
1. What are SaaS Products?
SaaS products are cloud-based applications that are provided on a subscription basis and accessed via the internet. These products are fully managed by the vendor and can be used by customers to access services, data, and software for a variety of purposes.
2. What is a SaaS Example?
An example of a SaaS (Software as a Service) is a cloud-based customer relationship management (CRM) platform such as Salesforce. Salesforce is a subscription-based service which allows businesses to manage customer data, track sales leads, and develop marketing campaigns.
3. What are the Types of SaaS Products?
Business Applications, Cloud Storage and Backup, Communication and Collaboration Tools, Analytics and Business Intelligence, E-commerce Platforms, Security and Identity Management and Monitoring and Management.
4. Is Netflix Considered a SaaS?
Yes, Netflix is considered a Software as a Service (SaaS). This is because it is a cloud-based subscription service that provides users with streaming media and video-on-demand online.