Are you seeking the best fintech software development services? Is the massive pool of software developers bothering you in selecting the most desirable one? Are you looking for a fintech software development company that fits your budget and provides quality-driven results?
In that case, you have landed on the right page as we have successfully curated a list of the most reputed fintech software developers. All this knowledge will help you in making a conscious decision while choosing the best service provider for your project. So stay tuned and read the full article to gain the maximum insights.
During the pandemic, the growth of the fintech industry went skyrocketing and since then there has been no looking back. In today's era, digital finance is the new normal and has become a way of life for the majority of individuals globally. This has led to opening a window of countless opportunities for both the consumer and fintech companies.
The consumer can enjoy the liberty and freedom to perform cashless transactions and companies on the other hand can generate enormous revenues by offering advanced virtual financial services. So it's a win-win situation for both parties.
As a company, if you are planning to enter this sector and reap the benefits then you'll need the services of a reliable financial software development agency that can build the right software for you by using the right tech stack.
So let's deep dive into the list of the best fintech software development companies but before that let's have a look at some of the most fascinating stats and facts related to the fintech sector in general.
Need Help with Software Development?
Convert Your Software Idea into Reality
Interesting Facts and Stats of the Fintech Sector:
According to Business Insider Intelligence, 89% of consumers make use of mobile banking.
Statistics show that the global fintech sector is predicted to reach over $460 billion by 2026, growing at a CAGR of nearly 23% during the forecast period.
The fintech websites and mobile applications are being scaled up by the companies of modern age technologies including AI, ML, and Blockchain.
In 2022, there was funding of more than $25 billion of worth in the global financial service market.
According to Juniper Research, banks will save approximately $7.3 billion by 2023 by using chatbots.
The gross investments in insurance fintech companies reached a five-year high in 2020 with funding raised of a value of more than $3.8 billion.
According to Statista, as of 2021, there were over 26,000 fintech startups registered globally and over 10000 in the United States.
What is a Fintech Software Development Company?
First, let us understand what is meant by fintech. Fintech refers to financial technology. It is an umbrella that takes into account a diverse range of apps and services that are designed to facilitate financial activities.
In recent years, fintech has been growing rapidly and more enterprises are looking for ways to leverage new technologies. By doing so, they enhance their customer experience, reduce costs, and increase efficiency.
Moving on to 'what is a fintech software development company'. So a fintech software development company is the one that specializes in crafting custom software solutions for the financial industry. The software developed by these companies is used by banks, investment firms, insurance companies, credit unions, and other businesses that function in the financial sector.
Some software examples that a fintech software development company may create include mobile wallet apps, banking platforms, fraud detection systems, financial planning, and analysis tools, and much more. The ultimate goal of these software solutions is to make financial transactions more efficient and secure. Further, such companies may also provide consulting and other related services to help their customers implement and improve the use of their software.
10 Best Fintech Software Development Companies
| Name | Founded On | No. of Employees | Hourly Rate | Location / Offices |
| --- | --- | --- | --- | --- |
| 1.  The NineHertz | 2008 | 201-500 | <$25/hr | India, USA, UK, UAE |
| 2.  Andersen Inc. | 2007 | 1000+ | $25-$50 | Warsaw, Poland |
| 3.  Konstant Infosolutions | 2003 | 50-249 | <$25/ hr | India, US, UK |
| 4.  Vention | 2002 | 251-500 | $55-$99 | New York, USA |
| 5.  Itexus | 2013 | 101-500 | $25-$49/hr | Dower, Delaware |
| 6.  Praxent | 2000 | 50-249 | $50 – $100 / hr | Austin, Texas |
| 7.  Inoxoft | 2014 | 50 – 249 | $50 – $100 / hr | Lviv, Western Ukraine |
| 8.  Experion | 2006 | 1,000+ | $26 – $50 / hr | USA, Plano |
| 9.  Clarion Technologies | 2000 | 250-999 | $25 – $50 / hr | Pune, India |
| 10.  ValueCoders | 2004 | 201-500 | < $25/hr | Gurugram, India |
Top Fintech Software Developers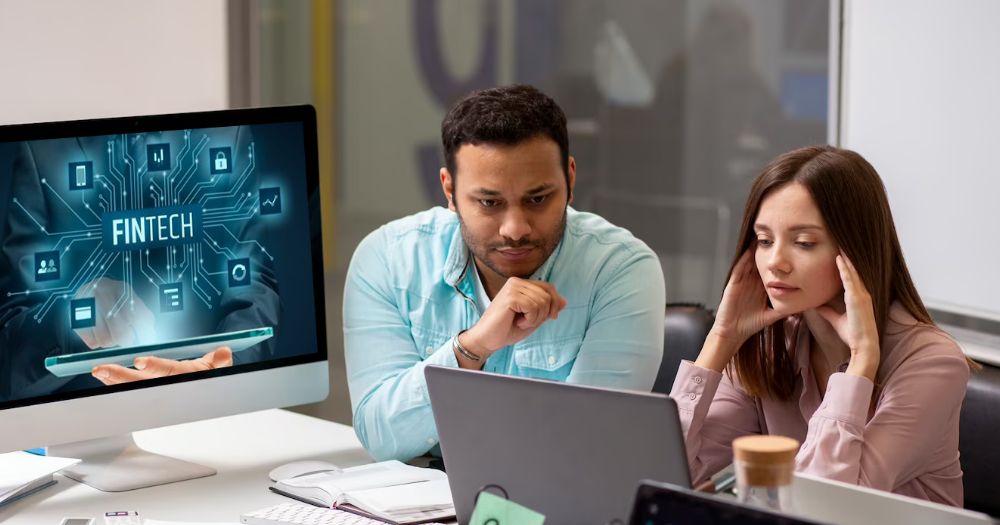 1. The NineHertz: Best Fintech Software Development Company
The NineHertz is a leading fintech software development company that is extremely famous among enterprises and startups that strive for technology transformation.
With a workforce of 200+ talented IT professionals, they are known for providing high-quality and scalable custom software solutions that help businesses and individuals streamline their operations and maximize their growth.
They use the latest tech stack to deliver cutting-edge fintech software solutions that aid businesses in enhancing the user experience, streamlining operations, and navigating regulatory requirements.
So whether you want a mobile wallet app, an investment app, a loan lending app, or a fraud detection system, the developers at The NineHertz are well-versed in crafting solutions that add a great amount of value to businesses.
Hire Software Developers from The NineHertz
Convert Your Software Idea into Reality
2. Andersen Inc.
Andersen is a Poland-based fintech software development company that specializes majorly in AI and Machine Learning. They have the expertise in creating the latest systems and tools such as AI Chatbots, fraud detection systems, and automated financial consulting platforms.
The company is enriched with a team of qualified and experienced developers, testers, designers, and project managers who can deliver your project end to end. They have successfully delivered projects to a number of renowned organizations, offering user-friendly interfaces, smooth backend system connectivity, and seamless functionality.
3. Konstant Infosolutions
The next famous fintech solution-providing company on the list we have is Konstant Infosolutions. The company helps to overcome challenges faced by businesses in the banking, finance, and insurance sectors by providing them with new-age IT solutions.
The services they offer include cloud computing, web solutions, e-commerce development, IoT, and many more. As far as fintech is concerned, the company provides solutions for mobile banking, ERP/CRM, Transaction management, automated workflow, cash management systems, and many more.
The company can handle large-size projects as it has a big team of qualified IT professionals who have worked with emerging technologies and can build intuitive, seamless, and scalable web and mobile solutions.
4. Vention
Vention is a custom fintech software development company that develops mobile payment solutions and digital wallets. The company has the expertise in building quality-driven fintech software solutions. They have a strong portfolio that depicts that they have successfully delivered secure and user-friendly applications to businesses across the globe.
Their robust software solutions facilitate seamless transactions and empower users to manage their finances on the go. They are known for building fintech software solutions that are intuitive, robust, and loaded with integration capabilities with multiple payment systems.
With the use of emerging technologies like voice recognition and biometric authentication, the company strives to improve user experience and promote financial inclusion.
5. Itexus
Itexus is a US-based IT company that has the expertise to provide services to organizations that operate in the industry of finance. Its remarkable regulatory compliance software and risk management solutions make it stand away from the crowd.
Itexus specializes in creating innovative financial solutions for financial institutions like banks and investment companies. Their portfolio showcases custom digital solutions in the areas of digital lending, financial literacy, and microfinance management.
The tools they have developed have helped businesses in monitoring risks, ensuring industry-regulated compliance, and implementing high-end security measures. Solutions developed by the company have been appreciated for their scalability, accuracy, and intuitive design.
6. Praxent
Praxent is a leading fintech app development company that has the expertise to design and implement complex financial solutions for businesses and startups. They offer top-notch customer experience by making it easier to integrate its solutions including insurance or loan lending options.
They specialize in developing scalable and safe payment processing digital solutions for platforms like e-commerce, finance, etc. Their services cater to multiple domains such as payment gateways, fraud prevention systems, and mobile payment apps.
Lastly, the solutions they produce are seamless, robust, and can handle high transaction volumes. In the past 20 years, the company has managed to flourish a team of 70+ software designers and engineers that are well-versed in delivering transformative solutions for clients such as Dimensional Fund Advisors.
7. Inoxoft
Inoxoft is a team of 200 plus certified developers and engineers who possess a wealth of knowledge in the latest fintech software development technologies. They help companies with automation, digitizing financial services, and improving trade performance.
They provide the most satisfactory fintech experience imaginable to millions of customers, vendors, and investors with their remarkable fintech software solutions. The company has offices in multiple locations and they empower their customers by providing end-to-end web and mobile app solutions.
8. Experion
Established in 2006, Experion Technologies is a leading IT company that specializes in designing and developing custom applications for enterprises, startups, and ISVs across the finance, transportation, and e-commerce sectors.
The company has multiple offices in 9 countries with a strength of almost 1000 employees and has served over 300 customers across 32 countries. Over the years, Experion made huge contributions to the financial sector as a whole with its cutting-edge digital solutions.
They possess a wealth of knowledge in the area of finance and that's the reason you may rely on them for improving your client experience. They have earned the trust of customers by offering innovative financial tools and systems that can help any business stay ahead of its competition.
9. Clarion Technologies
The next on the list is Clarion Technologies – a leading IT firm providing custom software development services to small and medium businesses. The company aims to build top-notch software product solutions with the help of a committed team of virtual employees across the world.
The company has a glorified track record of more than 20 years where they have successfully completed projects for more than 1100 SMB clients, all thanks to virtual employees. These virtual staff members possess the same amount of knowledge that is needed to fulfill the business requirements.
The developers at Clarion can improve and automate financial procedures with the help of emerging technologies like AI, Big Data, and Machine Learning. The developers and engineers look closely at the company's requirements so that they craft exactly what is demanded.
10. ValueCoders
ValueCoders is an experienced and reliable fintech software development company that specializes in building financial software development solutions like digital wallets, payment gateways, Robo advisors, bank portals, etc. The company has been in the industry for more than 15 years and with a team of 200 plus professionals you can rest assured that you will get value for your money.
In terms of services, they offer fintech software and custom software development services to different financial institutions like credit unions, banks, and financial companies. The clientele of Value Coders is quite large with hundreds of small, medium, and large-sized companies.
The company makes use of the latest tech stack and produces seamless, scalable, and intuitive solutions. Lastly, they make sure that the deadlines are met and that you get quality-driven products.
Also Explore: Healthcare Software Developers
Types of Fintech Software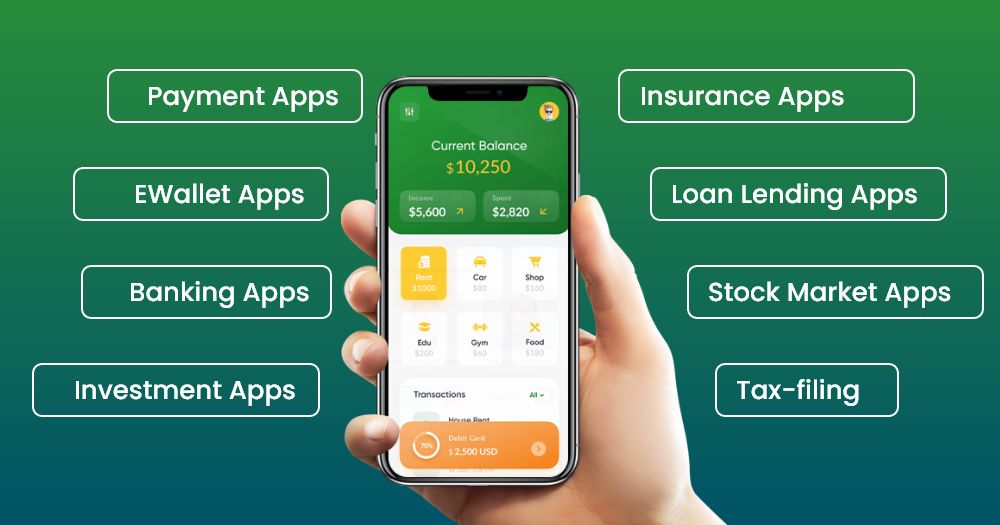 Here are the different types of financial technology software developed by top fintech app development companies:
1. Payment Apps
Going by the name, such apps allow people to perform financial transactions like making or receiving payments from anywhere and anytime without going to a physical bank. These types of fintech apps play a major role in making financial services more accessible to everyone. Here are some famous examples of payment applications:
2. EWallet Apps
With EWallet apps, users can send and receive money without using cash or plastic cards. The way these apps function is by storing all of the confidential card details of the user in an encoded form, allowing the user to quickly perform transactions by putting their smartphones near an NFC reader. Some popular e-wallet apps include:
Samsung Pay
Alipay
PayPal
3. Banking Apps
Nowadays almost every major baking institution has launched its own mobile banking application. These mobile banking apps allow users to easily manage their accounts with the help of their smartphones. Some of the popular banking apps are as follows:
4. Investment Apps
The next type is investment apps. These apps include stock trading apps, personal finance apps, real estate crowd-funding apps, etc. These apps help users manage their financial portfolios and visualize investment management analytics. Here are some popular investment apps:
5. Insurance Apps
Insurance apps are highly used in the insurance-providing services market by companies to streamline their internal business operations. Say, for example, these apps can be used by employees to quickly assess client information, generate documents, etc. Some well-known insurance apps include:
6. Loan Lending Apps
The last category of fintech software is the loan lending apps which have disrupted the financial lending services sector. With loan lending apps, the lending process becomes much easier and quicker. This is because these apps have automated operations and simplified the communication between borrowers and lenders. Some popular loan lending apps are mentioned below:
7. Stock Market Apps
With the stock market app, a user can closely monitor what is happening inside the stock exchange. These apps are enriched with features that are advanced and they in turn make it easy for the users to gain resourceful information. Such information helps users make better financial decisions in terms of buying and selling stocks. Prevalent stock trading apps include:
Webull
Robinhood
Wealthfront
8. Tax-filing and Management Apps
One of the most tedious tasks for any average citizen is to file taxes correctly. Tax filing and management software help eliminate the need for users to understand the complex tax system & correctly file taxes without any mistakes. Easy-to-use features and an interactive user interface make the entire tax filing process extremely easy. You might also interested to learn about software development process. Here are some popular tax filing apps that you need to see:
TurboTax
TaxAct
H&R Block
5 Best Fintech Software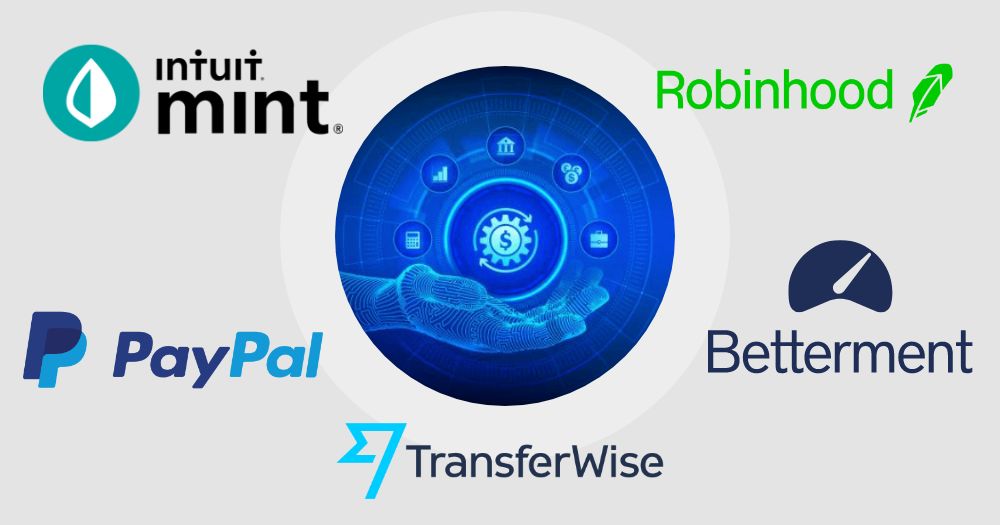 1. Mint
Mint is a well-known fintech software that provides consumers with a comprehensive personal finance management platform. Here individuals can easily link their bank accounts, credit cards, and investments, all in one place giving them a clear view of their financial health. Different features are offered by this platform such as expense tracking, budgeting tools, investment tracking, and bill payment reminders. With an intuitive design and interface, Mint.com has gathered massive popularity in a short span of time. Today millions of people use this software as this helps them in making sound financial decisions and achieving their financial objectives.
2. PayPal
PayPal is a reliable and famous fintech platform that has become a synonym for online payments. With PayPal users can perform 'n' number of tasks such as sending and receiving money securely, making online purchases, and managing their finances. With a clear intention of maintaining security with ease, PayPal offers features like buyer and seller protection, one-click payments, and integration with other popular e-commerce platforms. The platform has diversified itself in other sectors as well, for example, they have included services like international money transfers, mobile payments, and a wide range of other financial tools. All these key features have helped PayPal in reaching a large audience.
3. Robinhood
Robinhood is a stock market-based fintech website that is widely recognized and has transformed the way people invest. This tool was aimed to provide simplicity and accessibility by offering commission-free trading, making it alluring to both experienced investors and newbies. You get a lot of value with this software in the form of personalized news feeds, real-time market data, and easy-to-understand charts and graphs. On top of that, you get additional features like cryptocurrency trading and fractional shares catering to a wide range of investment preferences. Both the website and the mobile app are user-friendly and that's the reason it has attracted millions of fintech enthusiasts around the world.
4. Betterment
Betterment is known for providing automated investment management services with its robo-advisor functionality. This functionality makes use of certain algorithms and modern portfolio theory to craft customized investment portfolios based on individual goals and risk tolerance. With a seamless design and intuitive interface, the platform offers result-oriented investing options and features such as automatic rebalancing and efficient investing. Last but not least, the platform also offers personalized advice to certified financial planners by giving them the necessary access. Factors such as ease of use, minimal fees, and better investment options have helped this platform gain enormous popularity in a very short period.
5. TransferWise
TransferWise is a renowned fintech software that caters to cross-border money transfers with lower fees and transparent rates of exchange. Users can quickly and securely perform international money transfers with TransferWise. The peer-to-peer system utilized by the platform matches users sending and receiving money in multiple currencies reducing the risk of traditional banks being intermediaries. With TransferWise you also get cost breakdowns, real-time exchange rate information, and estimated delivery times. Transparency and cost-effectiveness have helped the platform acquire a strong reputation, making it a desirable choice for businesses as well as individuals.
How to Choose the Best Fintech Software Development Companies?
When you see the large pool of fintech software development companies, you might get overwhelmed. But you have to make a choice. So what you can do, you can follow certain criteria in order to finalize your software development partner.
Every other company claims to be the best, but that's not the actual case.
There are a lot of scammers who are ready to hunt you down and take all of your hard-earned money. So be smart and consider these parameters to choose a reliable fintech development partner.
1. Pricing
This is the first and one of the most important criteria. The pricing factor plays a major role in software development projects. Some people think the higher the price, the higher the quality. But there's a catch. It might not necessarily mean that if the company charges it gives you outstanding results.
Rather, there should be a balance in terms of the pricing and the work done. The price should be directly proportional to the number of hours and the amount of work done, not more, not less. And if you still get some discount, it's like a cherry on the cake.
Many of the fintech development agencies charge per hour, per developer basis. Therefore, for getting an estimate of the overall development cost, it is crucial to estimate roughly the number of coding hours and the number of resources.
2. Technology Stack
While you are discussing your project with your software development companies, the first and foremost step is to have a detailed discussion regarding the tech stack. Your app development partner should give you a detailed overview of the technology stack – both front end and back end.
They must provide you reasons for questions like what made the developers choose that particular tech stack over another? What are its strengths and limitations? Is it trending? Are the technologies new-age, agile, and scalable? These are some of the major pain points that every company should discuss with its software development partner.
3. Company's Portfolio
Another very important criterion to look for in your app development partner is their portfolio. A portfolio showcases valuable information about the company such as its client base, team size, and the software systems they have developed. Observe carefully the approach with which they work and the methodologies they follow.
If possible, talk to their past clients so that you get to know the insights of their working pattern. Ask them how much time they take to complete a project and what amount of quality they maintain. Are they patiently listening to your problems or are they rude in any manner whatsoever?
Also, enquire about their developers and their skillset. Make sure that their working hours align with your time zone and that you are provided with a dedicated project manager so that you can communicate with him freely whenever you feel kike getting regular updates on your project.
4. Post-development services
There should be complete transparency when it comes to post-development maintenance and upgrade services. Also, sign a non-disclosure agreement with your company to maintain complete privacy.
Some companies can con you by saying that they would provide you with post development support but when the time comes they refuse to do so. So it is better to have everything written on paper before actually getting into an association.
Hire Software Developers from The NineHertz
Convert Your Software Idea into Reality
How Much Do Fintech Software Development Services Cost?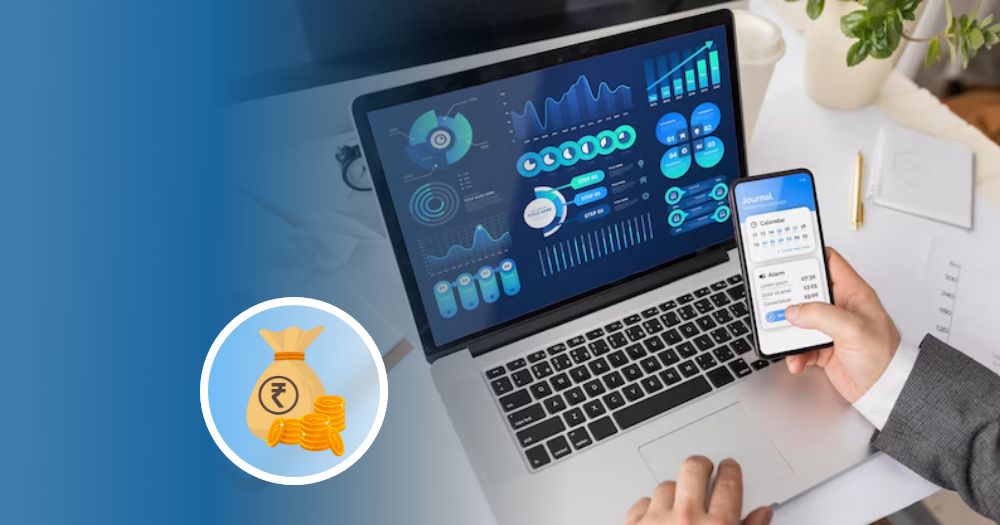 Developing a fintech app might be a time-consuming and costly affair. This majorly depends on the application type and the number of features you want to integrate. The more the app complexity is, the more the price will be, and in some cases, it can even reach millions.
The cost also depends on your app development partner and its location. For example in Asian countries like India and Bangladesh, the per-hour cost of app development is less as compared to places like Eastern Europe and America where prices are quite high. So for your convenience, let's break down the cost into three levels.
Basic Fintech App
First, let's talk about a basic FinTech app with minimum features and a simple interface. In terms of functionality, it generally has features such as basic transaction processing, account management, and simple reporting. This type of basic fintech app would generally cost between $10,000 and $50,000 to build and the time taken to build such an app is generally between 3 to 6 months.
Mid-level Fintech App
The second category of app is a mid-level fintech app with more features and an interactive design. This type of app is loaded with features such as budgeting tools, investment management, and advanced reporting. A mid-level fintech app would typically cost between $50,000 and $80,000 and the time taken to develop such an app is generally between 6 to 12 months.
Complex Fintech App
This is the third category of fintech software/app which has advanced features and is completely dynamic. All the advanced features such as risk management, predictive analysis, and complex financial modeling are included in this sort of app. In terms of cost, the range generally lies between $80,000 and $150,000.
It is to be noted that these are mere estimates and the cost can vary depending upon your app requirements, the size and location of the development team, and the technology stack.
In a nutshell, here are the main factors in the form of pointers that affect your fintech software development:
Number of features to be integrated
Degree of complexity
App launching platform – iOS, Android or Both
User interface and design
Integration with third-party services
Size and location of the development team
Security and compliance
Post Development Services
Conclusion: Fintech Software Development Company
Whether you are running a fintech business or planning to build a fintech branch of your financial services business, you need to embrace the fact that the size of the global fintech industry is insanely massive.
On top of that, there are no signs that show that its growth is going to slow down any time soon. With so many people using fintech and billions of dollars of investments each quarter, you don't want your business to be left behind.
Hence, choosing the right fintech software development partner is very crucial if you want to put your best foot forward in this highly dynamic and competitive market. So, if you want to make the most of it by launching your own digital financial product, then waste no time and contact any one of the fintech website or mobile app development companies mentioned above.
FAQ's on Fintech Software Developers
1. What Do You Mean by Fintech Software Development Companies?
In simple words, by fintech software development companies, we mean those organizations that have the expertise in crafting software solutions for the financial industry.
2. Can You Name Some Examples of Fintech Software Solutions?
Here are some examples of fintech software solutions:
Mobile banking applications
Digital wallets like Paytm
Automated investment platforms
Payment processing systems
Blockchain technology
3. What Approach Did You Follow While Selecting the Top 10 Fintech Software Development Companies in Your List?
The companies are shortlisted by the category that seems to be the most significant from the perspective of the client which is the ability to quickly enter the project and create an impact in terms of business growth. Also, we have minutely gone through their reputation and number of years of experience in drafting the list.
4. Which is the Best Approach – Developing a Fintech Mobile App in-house or Outsourcing to a Fintech App Development Company?
Well, it all depends on your project and requirements. However, the safest and most preferred approach is to avail of the services of any of the best fintech software developers available in the market. There are plenty of fintech app development companies around the globe that offer top-notch services at affordable prices.
5. How Can I Hire the Top Fintech Software Developers?
To make things easy for you, we have already compiled a list of the top global fintech app development companies that are mentioned above. Further, if you still have doubts, you can send your fintech application requirements to us and we will cross-check the best matches based on your requirements and suggest you the best companies to kick start your project.
6. What Role Does Fintech Software Development Play in Contributing to the Growth of the Financial Industry?
The way fintech software development plays a role in contributing to the growth of the financial industry is by enabling financial institutions to offer new and innovative services, improve operational efficiency, and reach new customers.
7. What are the Advantages of Fintech App Development for Businesses?
With fintech app development a business can enjoy perks such as less costs, increased efficiency, and new revenue streams. Having said that, businesses can highly benefit from fintech apps in a way such that they can understand their customers in a better way to provide them with new and innovative financial services.
8. What are Some of the Critical Features to Consider When Developing a Fintech App?
In fintech app development some important features should be considered such as security and compliance, scalability, user experience, and integration with financial systems and APIs. On top of that, features such as analytics and real-time data updates can help to provide resourceful insights for businesses and customers.