Apps aim to make our lives easier and happier. You will find an app for almost everything that you do or need. Reports suggest that users spent more than 3.8 trillion hours on mobile apps last year.
Amongst the most used apps were Facebook, Tiktok, and Youtube. (Source)
The question is: Do you have all the trending apps on your phone? Or are the most popular apps also the most useful ones? Don't worry. This blog discusses the top 50 mobile apps that are topping the charts as we speak.
Best Trending Apps in 2023
| Apps  | Compatibility | Pricing  |
| --- | --- | --- |
| MyFitnessPal  | Android, iOS  | Free with a subscription model for premium features |
| Daily Workout Fitness  | Android, iOS  | Free |
| Fooducate | Android, iOS  | Free with in-app purchases |
| Instagram  | Android, IOS, Web | Free  |
| Twitter  | Android, iOS, Web, Windows | Free |
| Facebook | Android, iOS, Web, windows | Free |
| WhatsApp | iOS, Android, Windows Phone, Nokia, Mac, Windows PC | Free |
| Facebook Messenger | Android, iOS | Free |
| Telegram | iOS, Android, Windows, Mac, Linux, Desktop web | Free with a subscription model for premium features |
| Google Classroom | Android, iOS, Windows | Free |
| edX | Android, iOS, Windows | Free  |
| Khan Classroom | Android, iOS  | Free  |
| Aloe Bud  | Android, iOS  | Free with in-app purchases |
| Forest | Android, iOS, Windows | Paid  |
| Clue  | Android, iOS  | Free with cost for premium features  |
| Netflix  | macOS, Windows, Linux, Android, Chrome OS, iOS, tvOS | Paid  |
| Amazon Prime  | macOS, Windows, Android, iOS | Paid  |
| Ted  | Microsoft, Android, iOS | Free |
| Youtube  | macOS, Windows, Linux, Android, Chrome OS, iOS, tvOS | Free with subscriptions for premium  |
| Disney+ Hostar  | Android, iOS, Smart TVs, Web OS, MAC OS | Free with subscriptions for premium |
| Hulu  | Android, iOS, Roku, Fire TV, Apple TV, Chromecast, Xbox One, Xbox 360, compatible smart TVs, PC (via web browser). | Free trial period |
| Spotify  | Android, iPhone, iPad, Kindle Fire, and your Windows, Linux, or Mac | Free with subscriptions for premium |
| Pandora  | Android, iOS  | Free with subscriptions for premium |
| Shazam | Android, iOS  | Paid  |
| Trello | macOS, Windows, iOS, Android | Free with subscriptions for premium |
| Todoist  | Windows, Android, Apple iOS, Mac | Freemium |
| monay.com | Android, iOS  | Free trial  |
| Slack  | iOS, Android, Mac, Windows and Linux. | Free with subscriptions for premium |
| HubSpot CRM  | Windows, Mac, Android, or iOS.  | Free trial  |
| If This Then That  | Android  | Free with subscriptions for premium |
| Uber  | Android, iOS  | Free |
| Urban Clap  | Android, iOS  | Free |
| Ola Cabs  | Android, iOS  | Free |
| Zomato  | Android, iOS, Web  | Free |
| Swiggy  | Android, iOS  | Free |
| Yelp | Android, iOS  | Free  |
| Amazon  | Android, iOS, Web  | Free  |
| Myntra  | Android, iOS, Web  | Free  |
| Nykaa | Android, iOS, Web  | Free  |
| Lightworks  | Windows, Linux,  | Free with subscription for premium |
| Soundtrap  | Android, iOS | Free trial  |
| Snapseed  | Android  | Free  |
| Inshorts  | Android, iOS, Web  | Free |
| Daily Hunt  | Android, iOS, Web  | Free |
| Business Insider  | Android, iOS | Free trial  |
| Dream11 | Android, iOS | Free  |
| Battlegrounds Mobile India  | Android, iOS, Windows  | Free with in-app purchases  |
| PUBG  | Android, iOS, Windows  | Free with in-app purchases  |
| HEHE! Holidays Extra | iOS | – |
| Airbnb | Android, iOS | Free  |
| Google Maps  | Android, iOS | Free  |
Popular Apps: Health and Fitness Category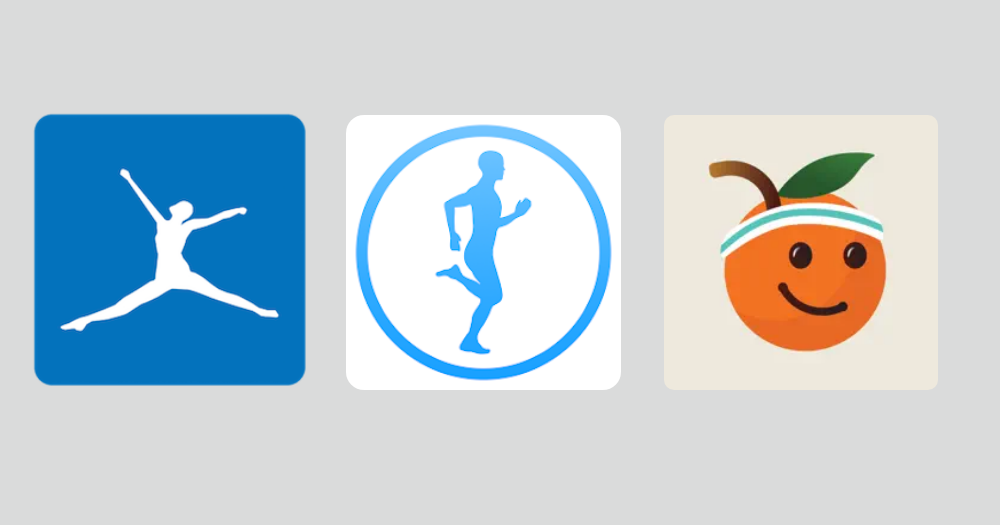 1. MyFitnessPal: Trending App in Health Category
The MyFitnessPAl app is designed to give you everything you will need. It has a robust food and activity database and a workout library. Furthermore, it allows you to track your calorie intake, exercise stats, and more. The best feature is that it lets you customize its assets. This helps you to change your habits and meet your personal goals. Finally, you can integrate it with nearly 50 apps and sync it across all your devices. Here you can go through the list of best free intermittent fasting apps.
2. Daily Workout Fitness Trainer
The Daily Workout Fitness Trainer app is free to download fitness app. It offers you home-based workout sessions, ranging from 5 to 30 minutes. These workout sessions include targeted routines for arms, legs, abs, and full body. The greatest benefit of this app is its credibility since it is developed by a certified trainer.
Want to Launch Your Own Mobile App?
Request A Free Quote
1200+ Projects Delivered 12+ Industry Experience 450+ Clients Worldwide 200+ Certified & Expert Programmers
3. Fooducate
Fooducate is an easy-to-use app that is free to download. However, it does have in-app purchases ranging approximately from $2 and $50 for ad-ons and pro versions. It is one of the best apps for monitoring nutrients. Some features include a food tracker, barcode scanner, community-based support, recipes, and diet tips. It uses pie charts to showcase your macronutrient ratios and is for individuals who want a comprehensive picture of their day-to-day
Most Popular Apps: Social Media Category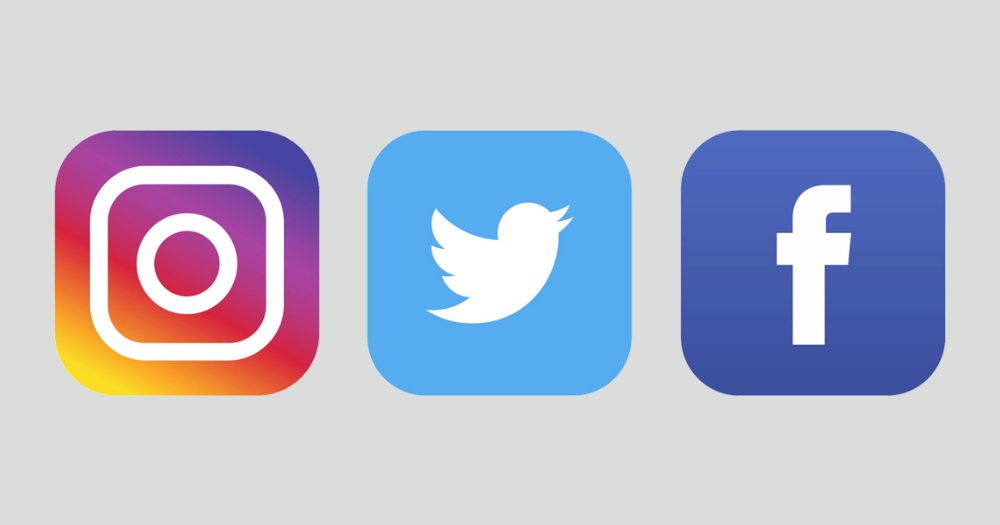 4. Instagram: Most Popular App
Instagram is the perfect social media app to share photos. It also offers additional features like a story for 24 hours, reels, IGTVs, and more. You can keep your profile either private or personal. Furthermore, you can opt for a business account. Instagram enables you to create engaging polls, live streams and respond to your followers in real-time. Explore the best hookup apps which are free.
5. Twitter
Regarded as one of the best social media apps, it is focused on short text-based posts. Twitter also supports images and video formats. And the best part? You can use all its features for free. It has no in-app purchases. Lastly, the platform is a preferred choice globally for voicing opinions and announcements.
6. Facebook
Facebook is one app that most people have used and continue to do so. Besides its messaging feature, it also has its own video calling system Furthermore, you can share pictures and videos in the form of posts or stories. It is one of the oldest social media apps that has constantly evolved to introduce new features. You can also play online games and form groups.
Best Trending Apps: Instant Messaging Category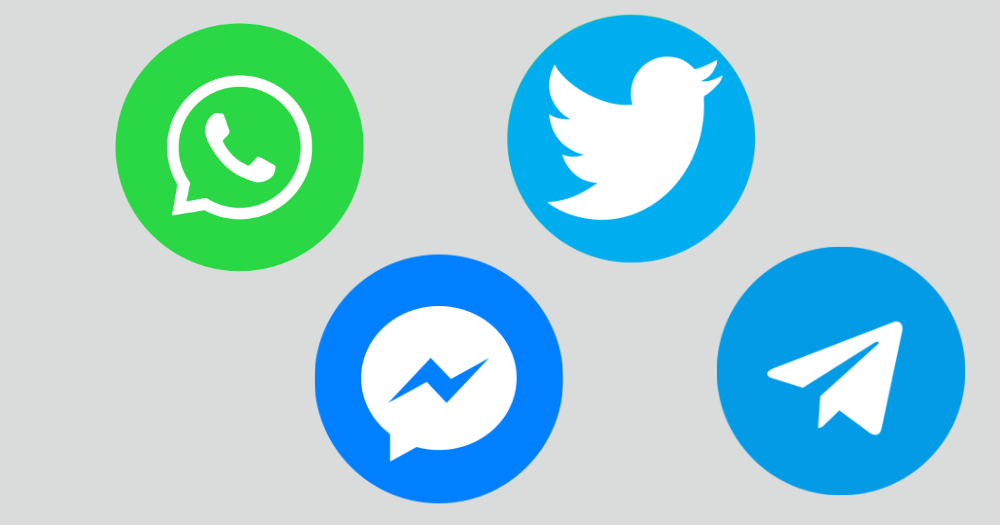 7. WhatsApp
WhatsApp is one app that most people cannot function without. You can use it for personal and professional uses. It allows you to create a business account that has advanced features like an automated response, broadcasting, setting away messages, catalogs, and more. It has also integrated a payment gateway via which you can send and receive payments. If you want to create your own application you can hire mobile app-making companies.
8. Facebook Messenger
Facebook helps you connect and chat with your friends. To make conversations seamless, Facebook has introduced its own messenger app – Facebook Messenger. It is compatible with android, iOS, and windows. Using this app, you can chat, call, and video call your friends. Furthermore, you can receive and send money. The best part? It is independent and does not require you to pre-install the Facebook app.
9. Telegram
Unlike some other messaging apps, Telegram is popular for ensuring the privacy and data of its users. It enables you to talk to a thousand members at once in a group. Furthermore, you can share documents and media. The messages on Telegram are encrypted and self-destructive, like Snapchat. Lastly, it is compatible with a number of operating systems and is user-friendly.
Top Trending Apps: Education Category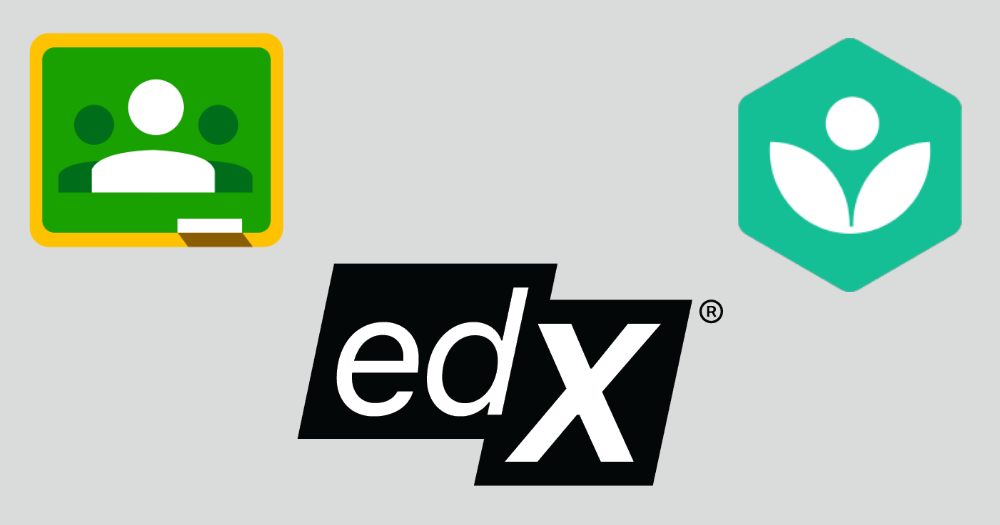 10. Google Classroom
Google Classroom is a powerful education app that seeks to streamline the process of submitting homework, announcing assignments, turning in assignments, and sharing resources. The teacher has access to all students at once. As for students, they have different classrooms as per their subjects. The best part is that it helps you track upcoming activities and sends you a reminder before the due date. It improves organization and enhances communication between teachers and students.
11. edX
edX brings some of the top universities in the world, including Harvard, MIT, and Columbia, to your fingertips. It has over 2000 courses on topics like computer science, business studies, linguistics, engineering, and more. In short, you can learn everything and anything under the sun. The best part? You also receive certificates and university credits for completing these courses. It also has student-friendly features like interactive quizzes and handouts of study material to enhance your learning experience.
12. Khan Academy
Khan Academy aims to offer free, top-notch education to everyone. All their lessons are in a video format, meaning you can learn concepts at your own pace. Furthermore, it offers training for standardized tests like SAT, MCAT, LSAT, and so on, which are globally recognized. Lastly, it has a progress tracker feature to track how far you have come.
Popular Mobile Apps: Lifestyle Category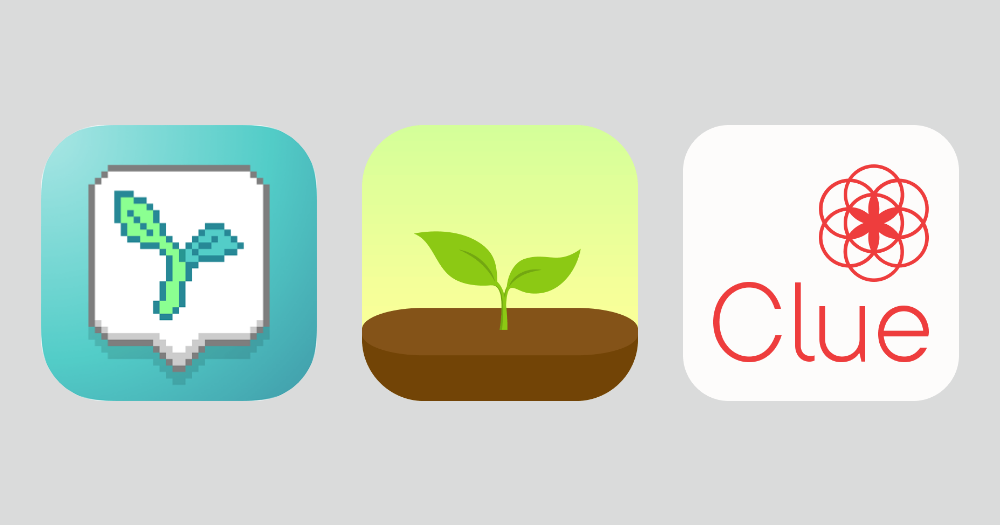 13. Aloe Bud
Aloe Bud is a self-care companion app. It inspires you to take care of yourself in a non-intrusive manner via various methods like breathing, moving, and reaching out to friends. The wording and tone of the app are user-friendly so as to not trigger those who are suffering. Furthermore, the app lets you prioritize what is important in the present moment.
14. Forest
You can detach yourself from your phone with the productivity app Forest. What distinguishes it from other applications is that spending time away from your phone allows you to grow virtual trees and earn coins that can be saved. You can use these coins to plant real trees in five African nations. You need to set the timer for between 10 and 120 minutes in order to plant your tree. Your tree will develop throughout that period, but only if you can maintain the Forest app open.
15. Clue
Clue is an app specially designed for women. It is a helpful, powerful tool designed to help women in their menstrual cycle. The goal is to help you understand how your body functions. They do this by collecting information on your symptoms, such as cramps, headaches, poor mood, and more, in addition to tracking your period and ovulation. They have an ever-expanding encyclopedia on all aspects of a woman's body and health, authored by experts and scientists, including topics like the menstrual cycle, birth control, fertility, health disorders, and conditions, and pregnancy. Here is a list of must-have medical apps.
Most Popular Apps: Entertainment Category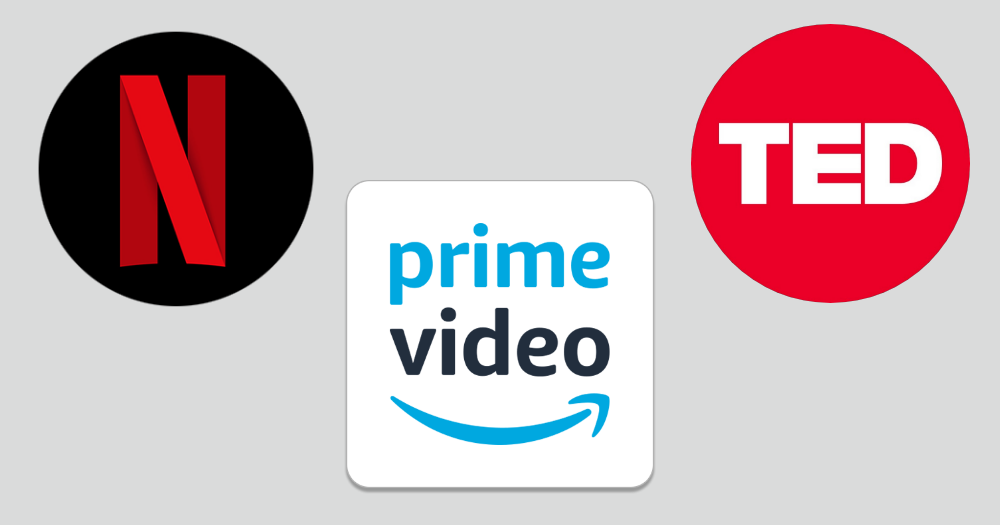 16. Netflix
Netflix is a leading entertainment app, allowing users to watch movies, series, and shows from a vast collection. The best part is that the app works on all devices. Furthermore, the app gives you suggestions based on your watch history. The app has no ads and quickly loads whatever you wish to watch. You may also download content for offline viewing. Learn how to build an app like Netflix.
17. Amazon Prime Video
Amazon prime is another preferred entertainment app, similar to Netflix and Disney+ Hostar. You can watch several shows, movies, and original series. The streaming service is available in the Amazon Prime membership, but you can also avail of it separately. Also, the app gives you a free trial before asking you to update to the paid version to continue streaming.
18. Ted
Ted is a platform that delivers you, cutting-edge thinkers and technologists, to your little screen. It supports 24 local languages. The entire collection of Ted Talks, with subtitles in more than a hundred languages, is searchable. It is a good source of enjoyment that may be found in the lateral thinkers who assist others comprehend obscure truths and dispel numerous falsehoods. You can also make a playlist and include the videos you like to watch. Additionally, you can download audio and video for playback.
Trending Mobile Apps: Video Streaming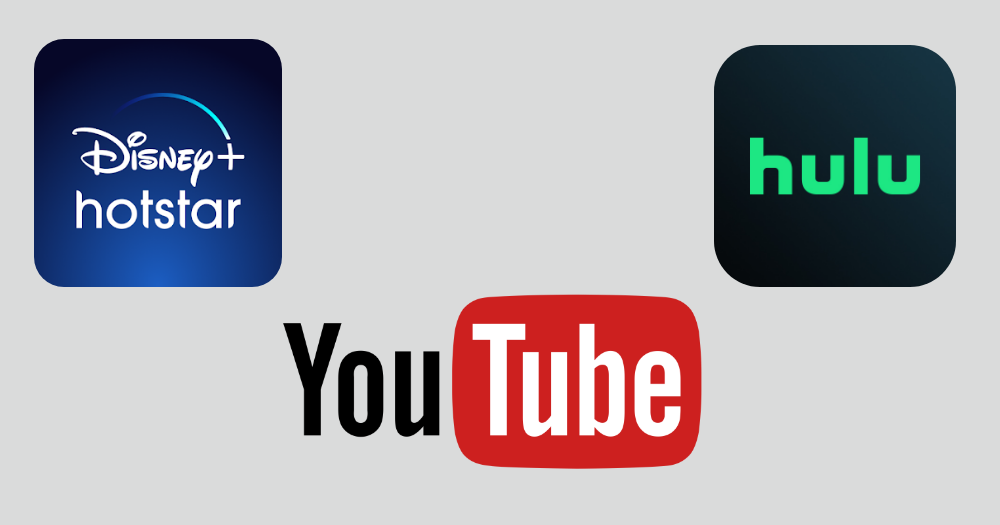 19. Youtube
Youtube is a trending streaming video app across many countries. It is a one-stop shop for watching movies, trailers, song videos, sports, news, and other videos. Furthermore, you can use it for educational purposes, given the availability of educational videos. Youtube covers a wide range of topics, and there is nothing you will not find here. It also lets you create private and public playlists. The best part? Most of the content available is for free.
Convert Your App Idea into Reality
Request A Free Quote
1200+ Projects Delivered 12+ Industry Experience 450+ Clients Worldwide 200+ Certified & Expert Programmers
20. Disney+ Hotstar
Disney+ has a sizable selection of high-caliber episodes and films available in a feature-rich video streaming bundle. Disney owns a few other entertainment assets such as Pixar and Marvel. The majority of the content that the firm owns is available on Disney+, a video streaming service that offers appealing interfaces and competitive features like 4K streaming, offline downloads, and tailored recommendations.
21. Hulu
Hulu is one of the most dependable and popular apps for streaming videos. It has a vast library with a robust live TV option. Furthermore, it offers many of the most popular TV shows with multiple seasons and thousands of episodes from major networks. You can also download the videos for offline playback.
Most Famous Apps: Music Category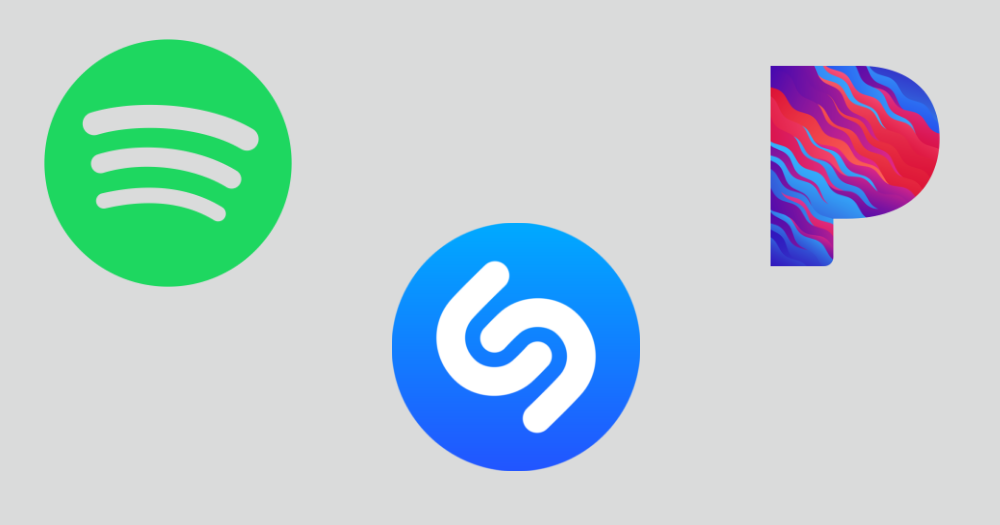 22. Spotify
Spotify, one of the most popular apps in the music category, is known for its top-notch services. It allows you to stream music over the internet or use it to save songs for subsequent offline listening. However, you must have a subscription in order to listen to songs offline. It has predefined playlists categorized on different moods, eras, artists, and themes. Finally, you can create your own playlist and easily share it with your friends and family.
23. Pandora
Pandora is a free music streaming app that lets you listen to thousands of artists. You can start stations based on the artists, rate the songs to fine-tune your suggestions, and play on demand by watching ads. Furthermore, the app has predesigned stations curated based on different moods, decades, themes, and more. You can also bookmark your favorite artists and songs and stream them later. If you want more details on this please go through my other guide on music streaming app development.
24. Shazam
Shazam is one of the trending apps in the music category, known for its popular reverse audio search feature. It hears a song being played and then notifies you of the title and artist. You can play your discovery on Spotify, share it on social media, and view a music video on YouTube. The app saves each song's identification as a tag. You can view your friends' findings by sharing these tags with them.
Utility and Productivity Tools Apps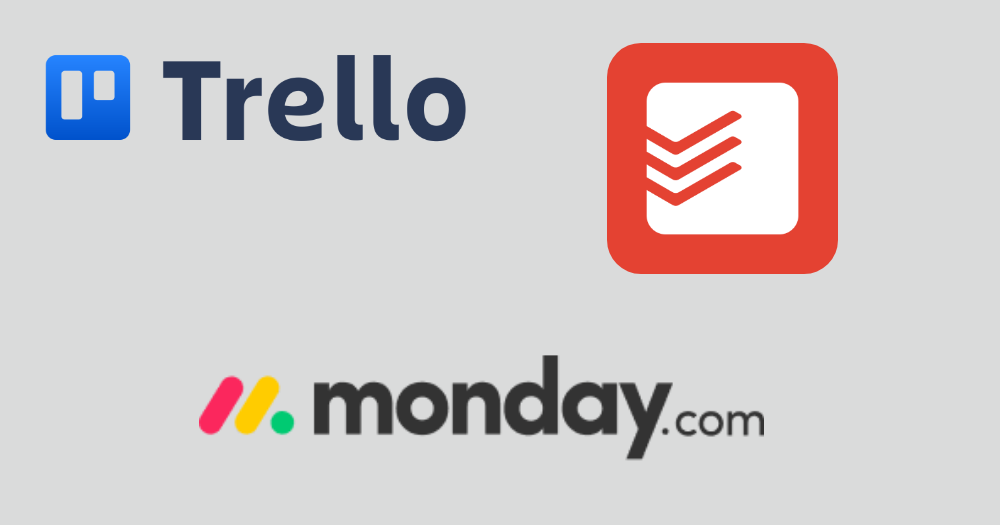 25. Trello
Trello is a visual-based software that improves organization. It is a flexible management tool for enhancing productivity flows with the use of boards. All the information is available at the glance. Furthermore, everyone can collaborate at once, make comments, attach files, and set dues. You can also enhance workflow automation by setting reminders, triggers, and scheduling commands. The best part about Trello is its ability to integrate itself with other platforms, including Slack, DropBox, and Google Drive.
26. Todoist
Todoist is one of the currently trending apps. It is a task organizer program that lets you list and categorizes activities according to projects. Think of this as an improved iteration of your conventional to-do list. You may use the app to work with others in addition to keeping track of and managing your own chores by sharing and delegating assignments.
27. monday.com
A project management tool with a stellar reputation. It is praised for having an attractive user interface that places collaborative functions in the spotlight. Furthermore, it encourages productivity and alerts everyone to what has to be done. It enables task automation and workflow collection. Also, it enables team members to navigate and view current events in the context of the wider picture
Top Business Apps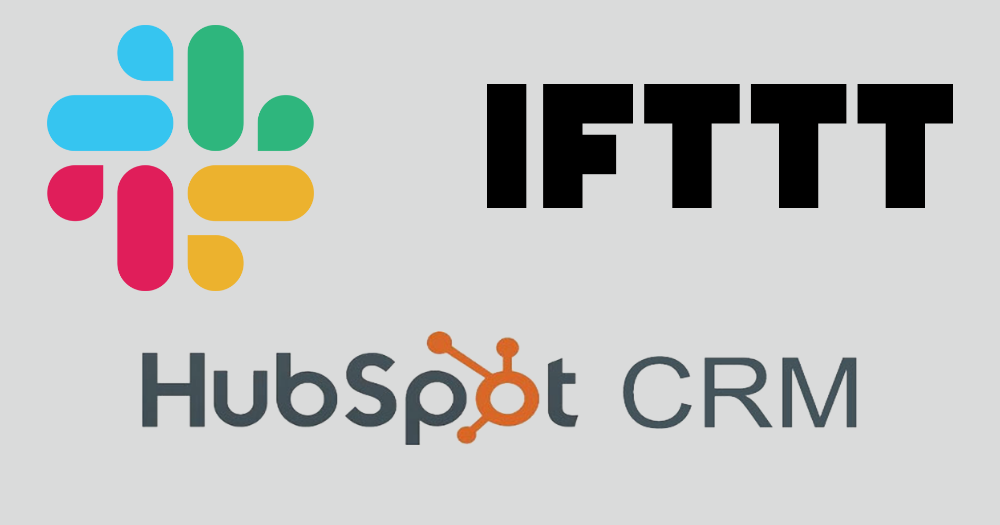 28. Slack
Slack is one of the most popular apps with uses ranging from private use to professional settings. Real-time group chats, direct communications, and file sharing in one location replace email as the main form of communication. The technology has assisted development teams from several sectors in increasing the effectiveness of their normal interactions thanks to its ability to incorporate third-party apps. Slack can be connected to 2,000+ different applications using Zapier, including Zoom.
29. HubSpot CRM
The free basic CRM offered by HubSpot has several features that increase productivity, including workflow management and project management tools. You can integrate it with apps like Slack and Google Sheets on the platform. Furthermore, the app also supports G Suite and Microsoft Office. You can organize customer interactions into one central database, including chat, email, social media, and website exchanges. Furthermore, you can assign and monitor advances.
30. If This Then That (IFTTT)
IFTTT allows you to automate several actions, from commonplace events to more specialized situations. You may automate monotonous chores with the aid of this program, freeing you time to concentrate on other, more crucial elements of your work.
Best On-Demand Apps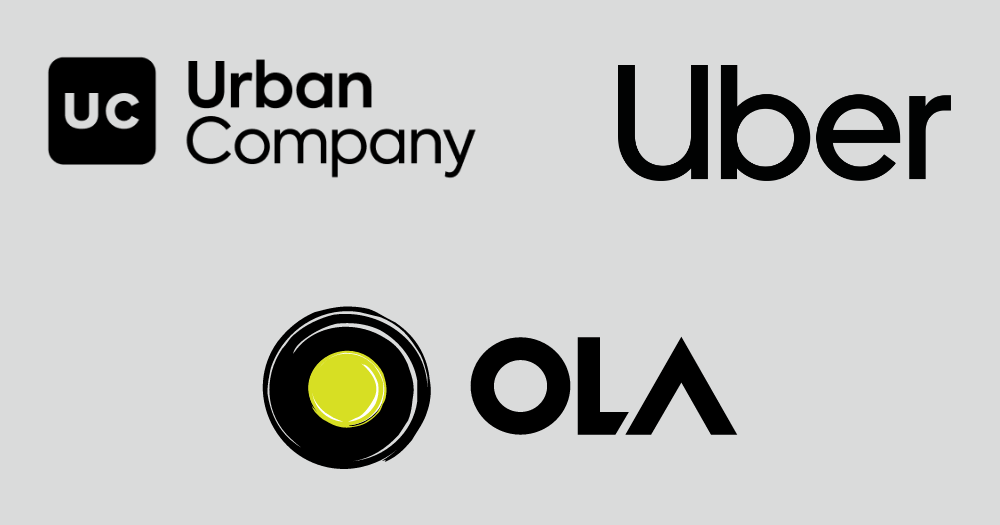 31. Uber
Uber is one of the most trending apps in the on-demand app niche, catering to the travel needs of millions. It allows you to book a cab from any location at affordable prices. Most of these cabs are air-conditioned cars. You can also choose the kind of car you want – Go, XL, Premier, Rental, Sedan Rentals, and more. Furthermore, you can also send packages and schedule your rides. Once the ride ends, you can rate your drivers. Here you can find list of top ridesharing apps.
32. Urban Clap
The biggest at-home services app in India, Urban Clap or Urban Company allows you to schedule at-home treatments ranging from maintenance to beautification. You may arrange home services on this app for a pre-approved price, and it offers more than 50 different services.
33. Ola Cabs
This software provides the quickest and simplest method to arrange a ride across more than 100 locations. In India, it is one of the trending apps widely used for cab booking services. Every registered car has an integrated GPS system for navigating the roads. You can track the cabs in real-time, pay as you want, and get instant confirmation with details. You can read a comparison on ola vs Uber in this blog.
Most Downloaded Apps for Food & Drinks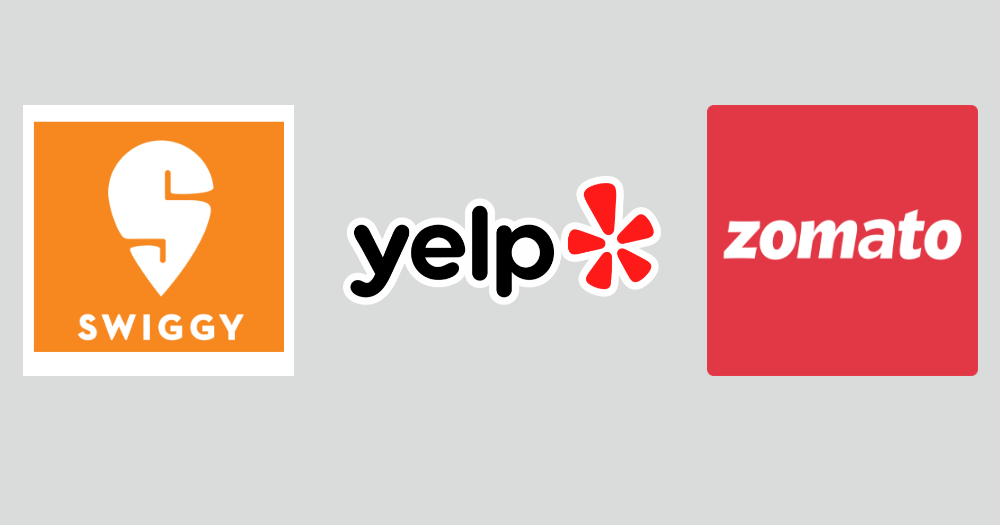 34. Zomato
Zomato has consolidated large and small eateries sorted by your GPS position onto a single platform. You can see scanned menus as well as reviews left by past customers. You have the ability to select based on your particular preferences, reviews and ratings, and price advantages when you factor in tempting specials. It also has special memberships like Zomato Pro for more benefits.
35. Swiggy
Swiggy lets you order food from restaurants as well as order groceries and other essentials. It offers 30+ cuisines with exciting discount coupons. This food delivery service has over 40000 eateries worldwide and runs in 25 Indian cities. Swiggy users also get access to live location mapping so they may follow the delivery man.
36. Yelp
Yelp is a world-famous food app with over 70 million reviews for restaurants, cafes, and more. It also gives you direction to the location. Furthermore, you can make reservations and share your overall food experience, likes, and dislikes on the app.
Top Downloaded E-commerce Apps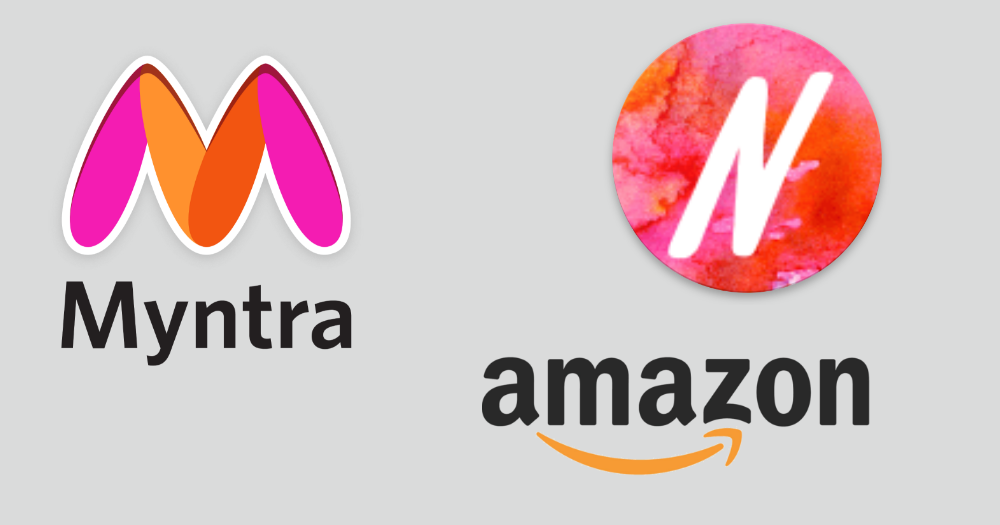 37. Amazon
Amazon is a leader in the e-commerce space, offering thousands of products across all categories, including fashion, electronics, essentials, beauty, and more. It has world-class customer service and seamless execution from receiving the order to delivering it.
38. Myntra
Myntra is another of the many trending apps popular for its range of products. It is primarily for fashion and lifestyle products, bringing together some of the world's best-known brands under one roof. The range of products available is from affordable to luxury. It has a well-established return policy and dedicated customer service.
39. Nykaa
Nykaa is a leading eCommerce app dedicated to beauty, lifestyle, and fashion. It has a separate section for Nykaa Fashion. Besides this, they also have a Nykaa Prive program, a beauty portfolio, and an explore feed.
2023 Media Editing Apps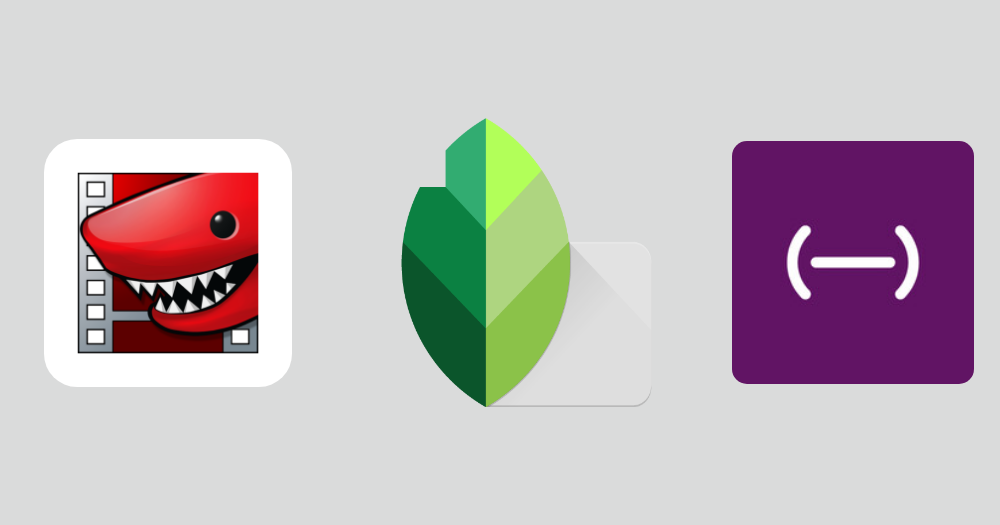 40. Lightworks
Lightworks is a popular video editing app with a user-friendly interface. It offers a library of original stock video and audio clips that you can use to polish your videos. Besides this, you can accurately trim, import new content while editing, sync clips from multiple cameras, and control editing access in real-time. You might be interested to check the list of free face swap apps.
41. Soundtrap
Soundtrap is an audio editing app with excellent features. You may add songs, instruments, and sounds and access to all of your layers from the side. You can also record directly into the program by plugging in an instrument or microphone. The finest feature set is what makes Soundtrap what it is. It makes concentrating on modifying particular sections of the song much simpler.
42. Snapseed
Snapseed is your go-to photo editor app with the easiest interface. It has tons of features and pre-made filters to change the minutest detail of the photo. Furthermore, it allows for non-destructive editing of JPEG and RAW files, allowing you to export them to social media or share them via apps. From these apps, you can find out what celebrity I look like.
News Apps That are Trending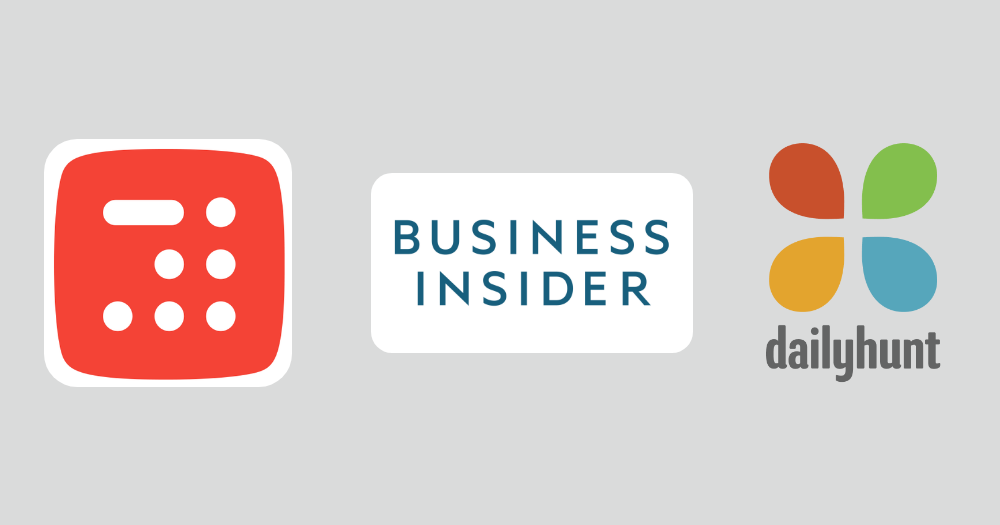 43. Inshorts
It is one of the best news apps. Inshorts puts the gist of all the most popular stories around the globe at your fingertips. Each news item is summarized by the news app in no more than 60 words. With a touch of your finger, you may read the news that most interests you and modify the news.
44. DailyHunt
Dailyhunt is accessible in a number of Indian languages, including Hindi, Marathi, Gujarati, Tamil, Oriya, and Telugu. The portal features news on several subjects, including lifestyle, sports, technology, religion, and spirituality. You may also stay up to date with world news. Additionally, you can narrow down your preferred subjects to read the news you want on your feed.
45. Business Insider
You can find all the latest business and technology news at Business Insider, your one-stop shop. With their in-depth news articles, Business Insider enables you to analyze a variety of themes. You may shortlist and read offline the articles you want using the app. This news software makes it simple to navigate through old and archived items.
Game Apps That are Popular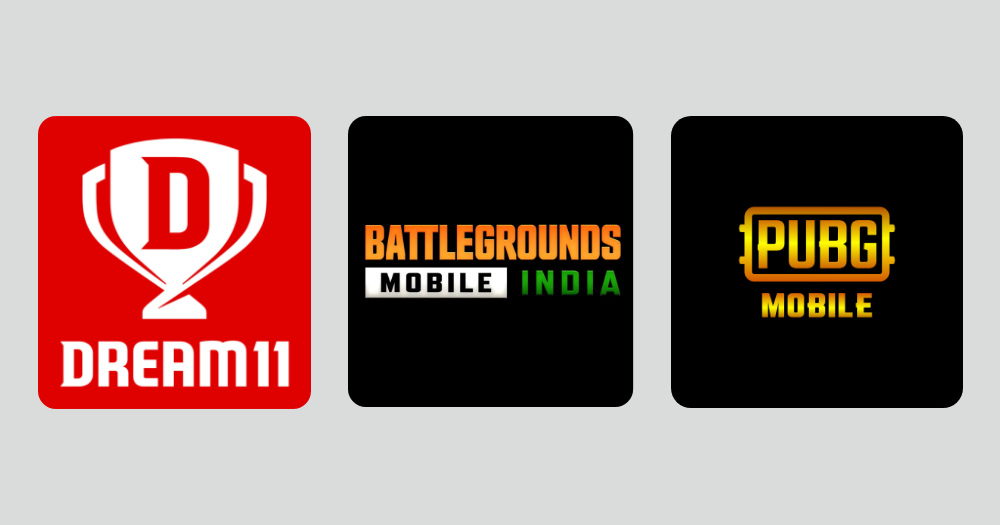 46. Dream11
Dream11 is one of best sports app that allows you to assemble a fantasy squad with players from different nations. You gain points that equate to money based on how these players perform in actual matches. The Dream11 Cash Win app provides its services for a variety of sports, including baseball, basketball, football, and cricket.
47. Battlegrounds Mobile India
Battlegrounds Mobile India is an Indian version of the internationally renowned game PUBG. It has a royale pass system, custom rooms, and exciting effects that make the game unique. The app has an improved gaming environment and fine changes to make it safe for all age groups.
48. PUBG
PUBG or Player Unknown's Battleground is an internationally acclaimed game app with many features. It is a battle royale with different maps, customized outfits, upgradable assets, and more. Furthermore, it also has different game modes and emotes that players can use to communicate with each other.
Travel Apps Which are Popular in Travel Bloggers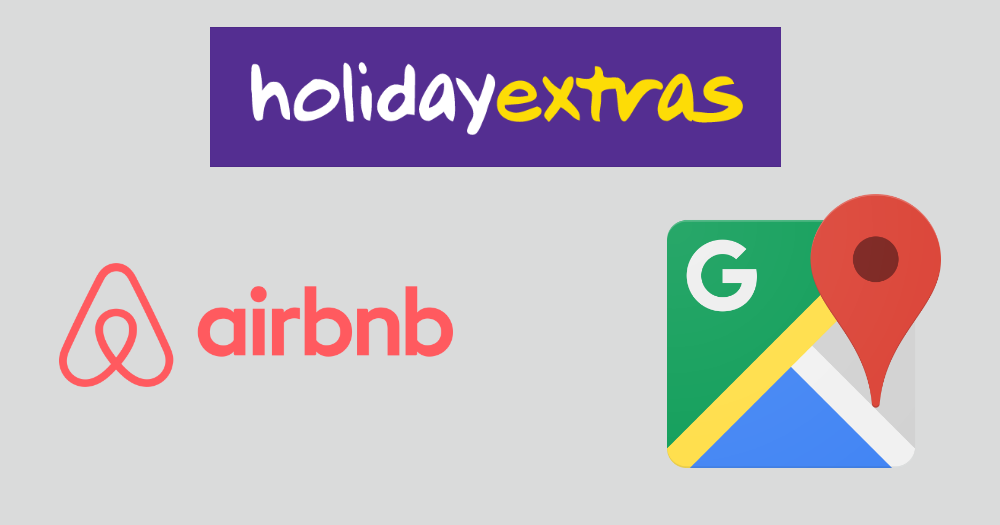 49. HEHA! Holiday Extras
An excellent app for organizing and preparing for your vacation. All the greatest travel extras, including airport parking, airport hotels, lounges, and transfers, can be compared in this app with just one search. Based on your flight, destination, and other travel information, it will deftly personalize these to your trip.
50. Airbnb
Whether you need a cheap hotel room or a posh beachfront mansion, Airbnb can help you discover somewhere to stay. For travelers, the website also lets them make reservations for tours, lectures, and workshops. The app allows you to chat with your host as well as help you get all the local information.
51. Google Maps
Google Maps is the only app you will need if you have lost your way. It shows you the direction and the estimated time for different modes of travel. Furthermore, it alarms you of possible congestion and alternate routes for shorter travel time. You can also search for nearby cafes, restaurants, petrol pumps and more.
Hire Certified App Developers
Request A Free Quote
1200+ Projects Delivered 12+ Industry Experience 450+ Clients Worldwide 200+ Certified & Expert Programmers
Conclusion
The best apps are those that are loved by the audience. The abovementioned apps are trending in the market right now. Some of them are apps that most of us cannot function without! Undoubtedly, apps make tasks easier and life happier!
FAQs
1. How many types of apps are there on the app store?
You can find apps dedicated to different themes. While some of them are extensions of existing web platforms, some are exclusive. You can find educational, music, editing, travel, game apps, and more on the app store.
2. Are all apps available on the Google Play Store?
No. Although most apps are available on the Google play store and are compatible with android operating systems, some of them are exclusive to Apple's App Store.
3. Are all apps compatible with all devices?
No. All apps are not compatible with all devices, including Smart TVs. Some are designed for use on phones and tablets, while some are made compatible to run on the web.
4. How do freemium apps work?
Freemium apps allow you to use the basic features for free. However, to use the advanced features, you need to subscribe to a premium account or a monthly subscription.
5. What are some apps that can be used for multiple purposes?
Social media apps like Facebook, messaging apps like WhatsApp, and productivity apps like Todoist, can be used for several personal and professional use.