The app ideas will change your ideas to start a business completely.
The number of mobile applications we have seen over the years is tremendous for every small purpose; there is a mobile application. The apps have been serviceable in people's lives and help them to grow. However, there are plenty of ideas on which we need to put the lights on. So, today we will tell you 40+ best application ideas to create a mobile application for beginners, and students in 2023. The concept and ideas are fresh, unique, and highly in demand.
You will find the best app ideas that haven't been made and probably will create some history. According to a report, in 2021, 90% of people will consume mobile apps, and there will be more than 7 billion mobile users all over the world. The article is all about app ideas for beginners. It is pretty helpful and practically acknowledged in the world of mobile applications. You might be interested to read my other similar guides also like website ideas and web application ideas.
Best App Ideas for Students, Beginners
The mobile application ideas can modify the very essence of your business. The list mentioned below is 40+ best app ideas for students which should be on the list of every entrepreneur. Before exploring the list you can read about already existing best apps for students and amazing fun websites.
1) On-demand App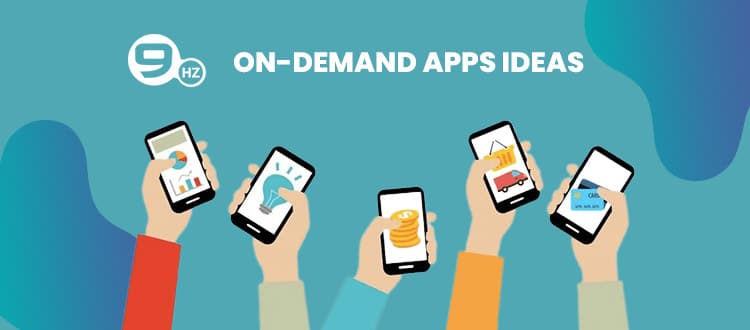 Let's start with the most trending one on the list of mobile app ideas of 2023. On-demand application development has delivered a revolution to humans. No matter it is the best grocery delivery apps, booking app, walking app, and the list goes on. It has domain several sectors and will continue to be in the upcoming years.
2) Silent Mode App
Silent Mode App is the perfect app for people who forget to keep their phone silent. It will save them from embarrassing moments and avoid such situations. With user location, the app will switch to silent mode automatically; it is indeed a trending app idea for beginners. Trust us- this idea will save so many oops moments for several people. If you might be worried about funding for your app idea, then you can read my other guide on how to find app investors.
3) Instant Translation App
This idea is for the people who travel often and has trouble communicating with others in their native language. The apps will instantly translate the words, phrases, or sentences, and the best part is that it will be instant. So, while interacting with each other- you do not break the flow and continue the communication.
Want to Launch Your Own Mobile App?
Request A Free Quote
1200+ Projects Delivered
12+ Industry Experience
450+ Clients Worldwide
200+ Certified & Expert Programmers
4) Advance Travel App
Like language, traveling to an unknown land can be challenging. But what if an app shows you about tourist places and popular things which you should visit. Well, it sounds good- and if you are a company- you should go for this idea. With such ideas: tourists will enjoy more and love your mobile apps.
5)Healthcare App for Beginners
After the unexpected COVID-19 pandemic, we realize how vital a healthcare app is to humans. Not just for such moments, but healthcare apps are apps that never go out of style. We all need medical help at least once in our life, and healthcare apps will make everything effortless. If you do not want to take the risk, stick to healthcare apps as it always is helpful. Learn how to develop a pharmacy app?
6) Online Tutoring App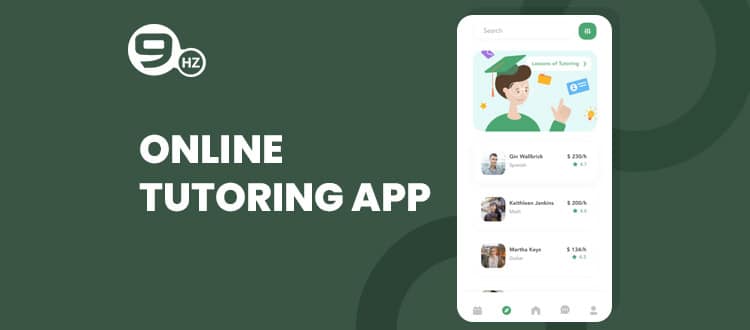 Educational apps are not a new concept, but the requirement for an online tutor is increasing. Hence, for top mobile app development companies, it is a perfect chance to start an app. Creating on demand tutor app will help students with their syllabus, homework, assignments, and all.
7) Crime Alert App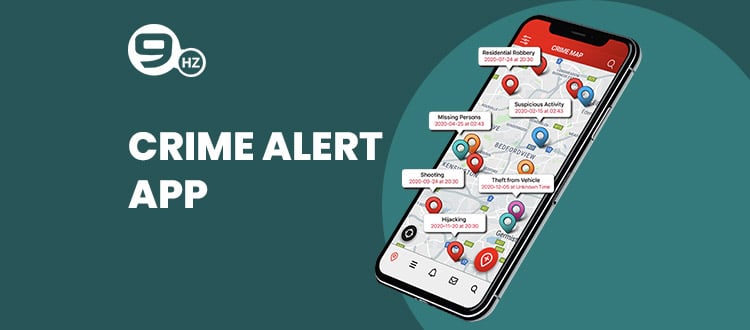 Sometimes crime is occurring, but we are oblivious to that situation- to avoid such criminal activity, an app should be made. The mobile app will notify you about the criminal, its background, the faces of wanted criminals, and crimes that happened to your neighborhood.
8) Food Delivery App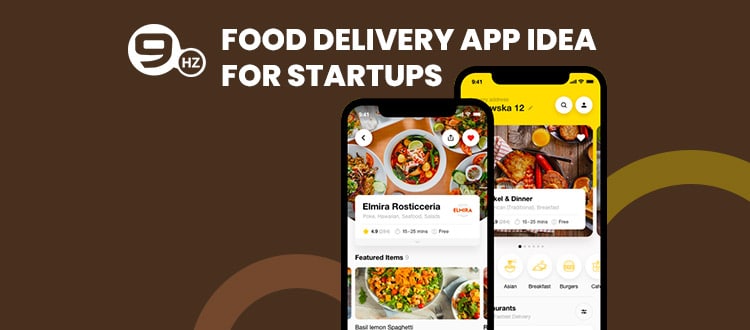 We know it is not a new concept, and there are dozens of already existing apps- but it is still a good app idea for beginners. The demand for food delivering apps is growing, and users need them more. You will need basic features like restaurant choices, delivery location, food menu, contact details, and more. Check Best 5 Food Delivery Apps in the USA You Must Consider.
9) Work From Home Opportunities Apps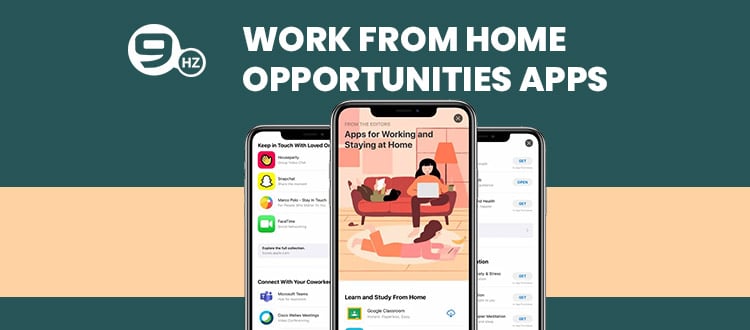 In the last two years, we have come across that several jobs can be done remotely and function absolutely fine. After observing it, multiple companies have started hiring, and employees also begin looking for a job that can function from home. It is an ideal app idea for beginners, as people are looking for an app that has all information regarding work-from-home opportunities apps.
10) Invites Apps for Beginners
The last movement can be hectic, and many times- we forget something important in the middle of chaos. Invite apps will help you to organize the event and create a list of to-do tasks. It will send invitations to the people quickly. The mobile apps idea will be a big hit for the party people.
Mobile App Ideas for College Students
11) Table Reservation Graphically Apps
Few are very specific when it comes to sitting at the table of the restaurant or maybe because of privacy, or a special date it could be any occasion. For them, it is perfect; mobile app development that should consider this fabulous idea to create an app. The best part- you can add is to show them graphically and let them choose the table they want.
Just Tell Us Your Dream App Idea
We Convert it into Reality
1200+ Projects Delivered
12+ Industry Experience
450+ Clients Worldwide
200+ Certified & Expert Programmers
12) Auto Answering App Ideas for College Students
Acquiring an auto-answering call is one of the simple app ideas for students which will be a hit in the world of application. The fundamental concept of starting these auto-answering apps is to present the opportunity to the users to enable their apps to answer the call while driving, riding, doing any other activity.
13)Find Me Song app idea for beginners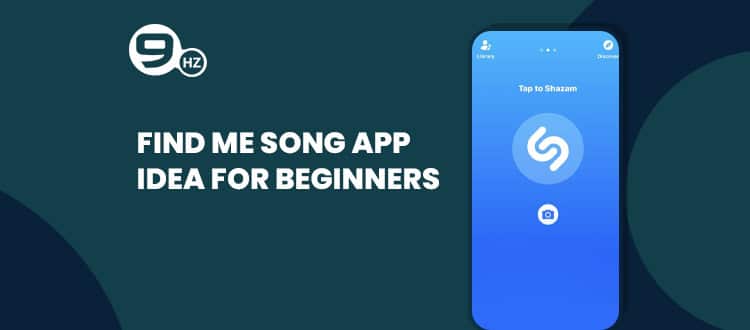 Some songs are stuck in our minds, and we are not able to recognize the exact tune for them- this mobile app for you. The find me song app will search that tone that the user is listening to, and will automatically display the result with its download link. Another feature is that they can write the word or tune of the song, and it will show the result. Learn how to make a music streaming app?
14) Food Giving App idea for beginners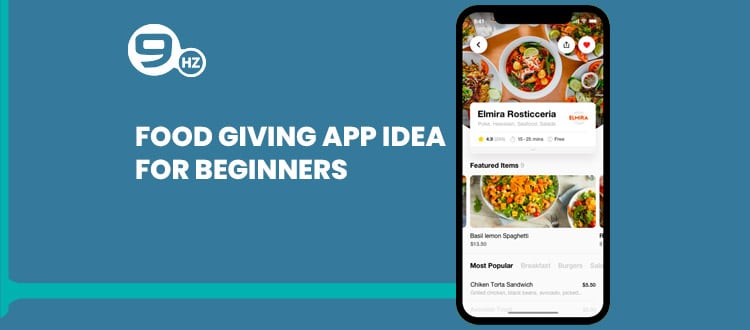 In the app ideas for beginners, an app should be made for a social cause. Create an app where people can contribute or give food to needy people; it can fulfill their hunger, and no one needs to waste the food. The concept of the food give-away apps will be to help others.
15) Use of Fridge App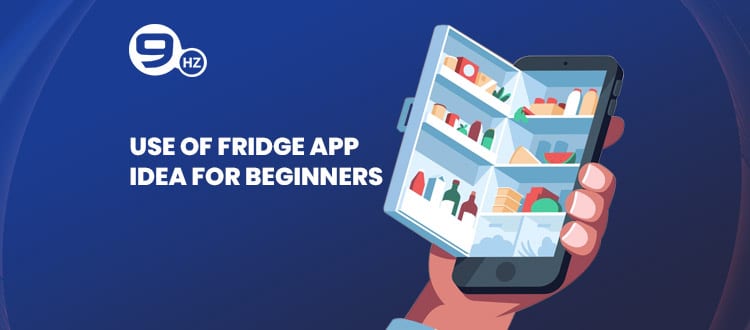 The use of Fridge apps will show you what is in your refrigerator and what should be missing in it. The mobile app will be helpful to know what to cook and how to use the fridge most appropriately. Till now these app ideas haven't been made yet.
Find List: Best apps for News
16) Motivational App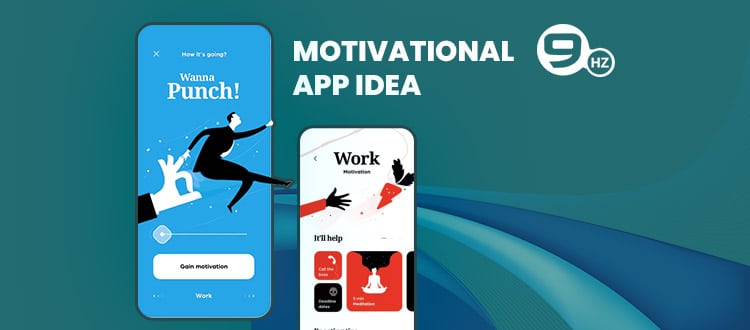 We all need motivation at one point, and imagine having an app that helps you stay motivated and inspired. Create an app where people can find motivational ideas, videos, concepts, photos, audio, and whatnot. Design an app and give the likely program to the people yielding ideas with the users.
Find List: Best apps for sports
17) Re-cycle Helper App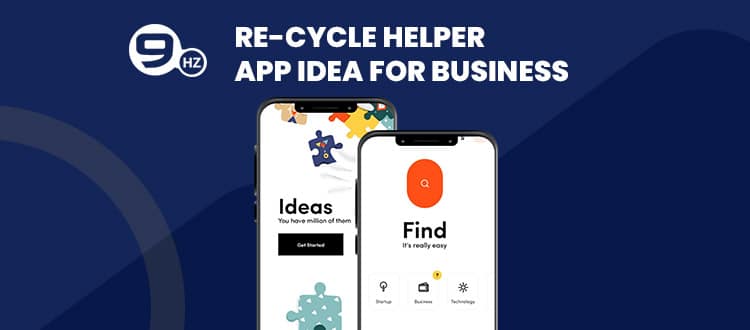 This app can browse your trash container and find if the degradable and non-degradable waste has been well placed in the bins apiece. Mobile app development is helping to make a town or place better and clean.
18) Stick To Your Wish App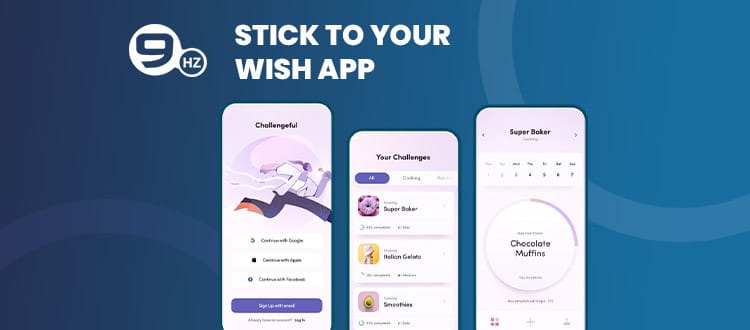 We all make a wish- but not many people remain to fulfill that wish. Create a mobile app that continually reminds you about the purpose, encourages people to put the effort into it. There can also be features to establish standard goals.
19) Where to Deliver App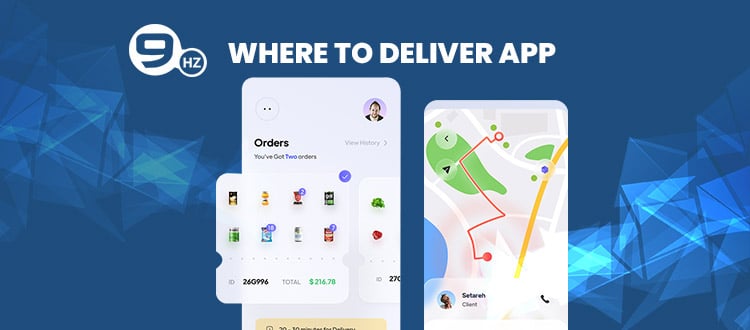 The mobile app idea will present information about channels that are available to deliver goods or products. It can also notify you of their location, especially when they are shipping your goods. The user can see the exact location and know on which precise it will be delivered.
20) Investment Suggesting App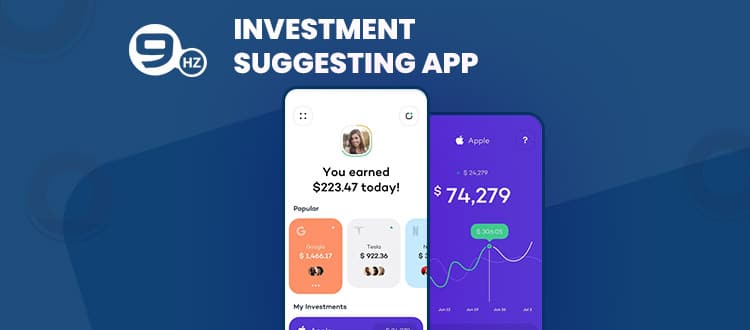 An app that shows where to invest and what should be your next move is excellent. The app will provide you with consultation with the market experts to understand suggestions. The mobile app development companies should prefer it as it is unique and helpful. The mobile app will also show you the time and how many users are ready to invest. Must Read how to build a personal finance app?
App Development Ideas for Students
21) Scan and PDF converter App
The mobile app will help you to scan your copies, documents, and other files. Not just that; it will help you to convert your PDF format. For business work, it is an instant solution that should be adopted by everyone.
22) Product Authenticity Verification App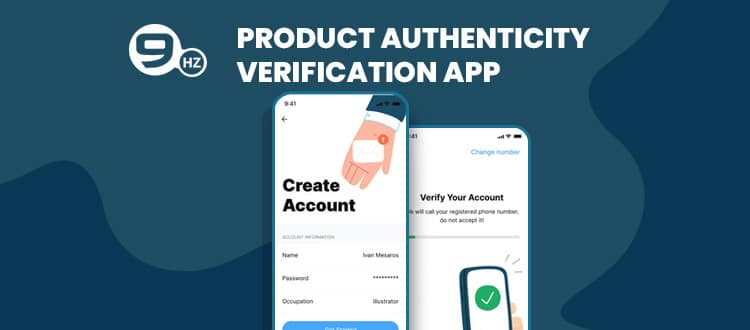 Imagine you order a product, and after a few months you find out that it is not genuine; what will you do? Not just online, sometimes in the offline market- we are unable to recognize the authentic product. Beginners can generate an app that helps users verify the authenticity of the product by simply scanning the product.
23) Subscription Alert App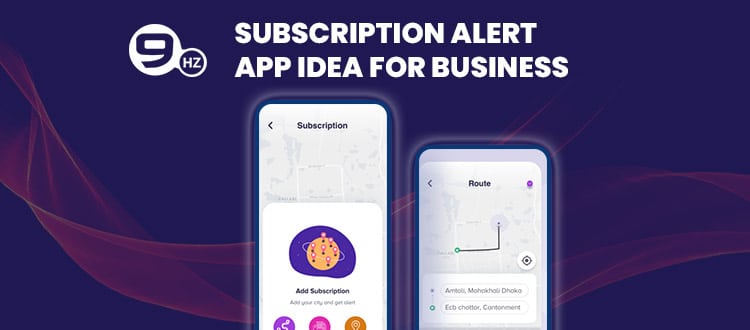 Now, users are subscribed to multiple mobile apps and website channels for personal or professional use. The app will inform you and help you maintain track of all your subscriptions and notes that you necessitate paying when the deadline arrives.
24) Women Safety Alert App for Students
It is essential for newbies to create a women's safety alert app. The feature needs to add is location, urgent contact number, alert of unsafety, and many more. The integration of technology and cause will help women to stay safe and secure.
25) Virtual Cook: Simple App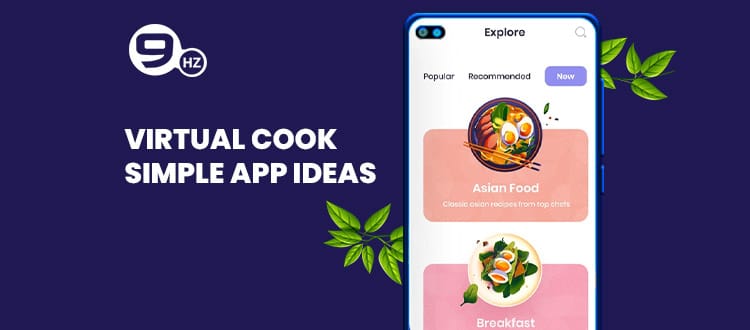 Apps for the ones who are always confused about what to cook and how to cook. The mobile apps will recommend the recipe for cooking food with the list of ingredients you have. It will make your cooking simple and delicious. The mobile apps will save a lot of time and money and be a good opportunity for app ideas for students.
26) Housekeeper Finding App
One of the greatest annoyances users regularly face during peak time is to find housekeepers that can easily manage the task and duties. So forming a housekeeping finder app can be a fabulous idea.
27) Use and Return App Idea for College Students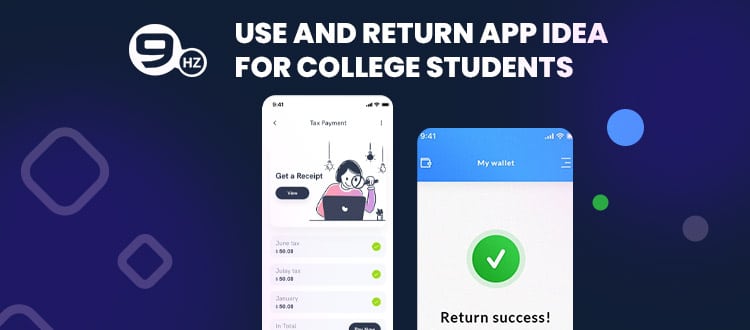 Another brilliant social cause for app ideas for 2023. The app will allow you to use a few products or stuff, and return them after a specific time. By this, you can use that product, and yet you can feel that you have not spent much money after it. You can also call it a trial basis where if you like that product you purchase it, and if you did not then you return it. However, it should be maintained disciplinarily- otherwise, people will misuse it, and no one will prefer to use your app.
28) Song For Your Mood App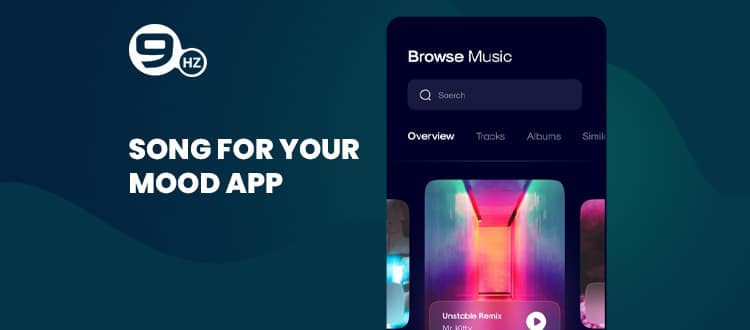 There are two types of people: one who has the same playlist and listens to their favorite song. And the second are the ones who like to listen to songs as per their mood. The mobile app will play music according to user mood, like if it's a lazy day and users feeling that- the mobile app will play songs that are suitable for a lazy day.
29) Water-reminder App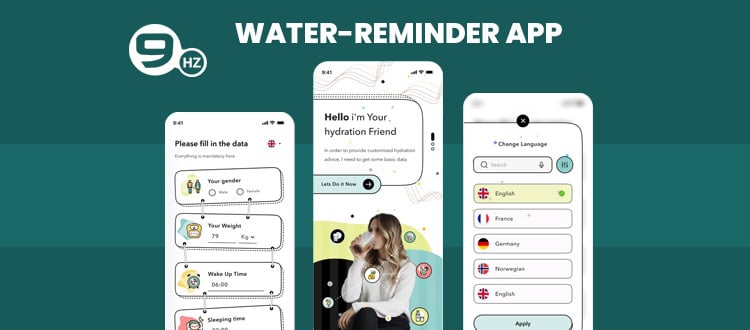 Keeping yourself hydrated is so vital and a must thing to do daily. There should be an app that keeps you reminded to drink water. It will improve your lifestyle and health. The app should have a feature where the person can set limits and extend their amount as per their choice.
30) Consulting Application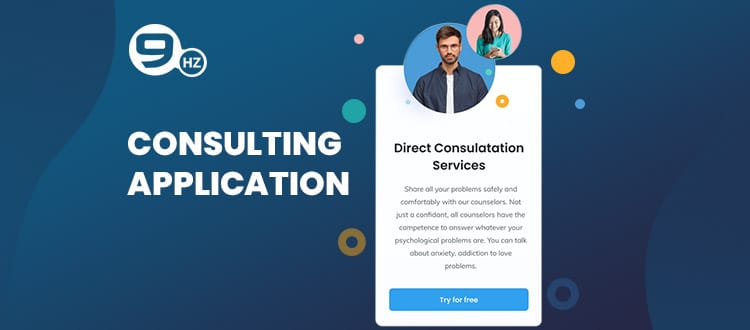 One of the trending app ideas for beginners is Consulting application. It is a promising app that will help you to consult services. It could be from any field such as psychology, lawyers, doctors, experts, and many more. Online consulting services not just assist in maintaining time but also empower users to receive services in real-time. You might be wondering how to patent an app idea, read this guide.
Simple App Ideas for Students to Make Money
31) Make Money with Booking Share App
What a pleasant thought it is to share a book with someone. It could turn reality and transform into a mobile application. The mobile apps will allow you to share the book with your partner online- there will be two slides individually so no confusion can create among each other.
32) Event Management App
The event Management App will help you to manage the event with you. The mobile apps will have a list, tasks to follow, what is required, and many others- therefore, you can make sure your event is going according to your plan.
Hire Us to Create Your Own App
Request A Free Quote
1200+ Projects Delivered
12+ Industry Experience
450+ Clients Worldwide
200+ Certified & Expert Programmers
33) Make Money with Ecommerce App Ideas
One of the trending apps of the mobile application is the e-commerce app. For a beginner, it is a magnificent idea as the demand for e-commerce apps is high. The e-commerce platform will sell necessary, luxury, and many products or items.
34) Cloud Kitchen App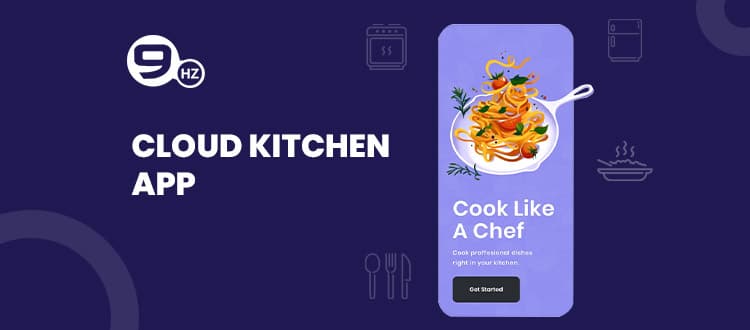 It might seem similar to delivery apps, but it is not. The mobile app is an exclusive app for that cloud kitchen app. The mobile apps will show you what is going on inside the cloud kitchen- if your food is ready or not when it will be delivered, and all. Cloud kitchen is the kitchen- that is run personally by owners who do not have a restaurant or cafe to sit in; their entire business is operated online.
35) Home Automation App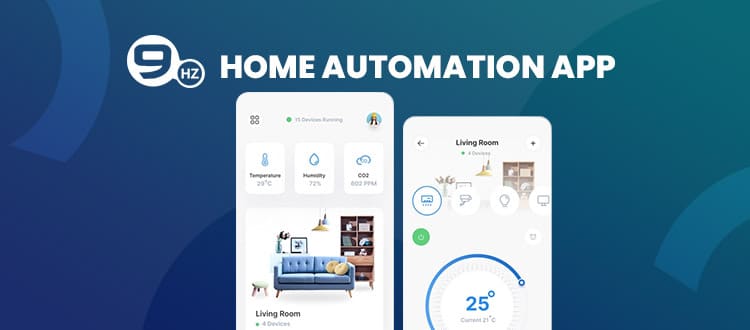 It is a unique app and an amazing one for the newbie. The mobile application indicates the function of advanced technology. The app will show you if your home light is on and allow you to turn it off. Save your money and energy just by acquiring a home automation App through which you can obtain things through a phone screen.
36) Find a Tenant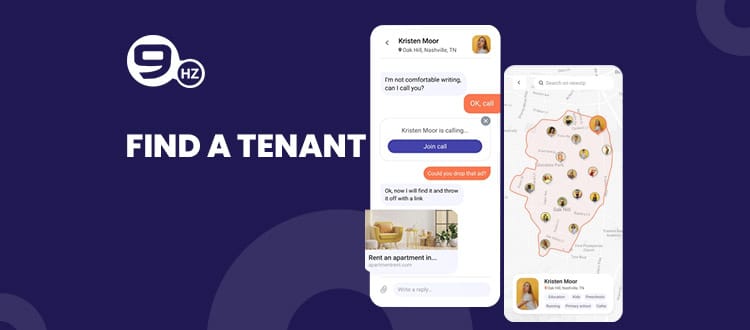 Getting a tenant is a challenging task, but what if there are apps that find your tenant in one click. The apps will make a group for both- the one who is looking for a tenant and for the landlords. It makes everything easy and quick during the process of a tenant.
37) Internet Speed Checker App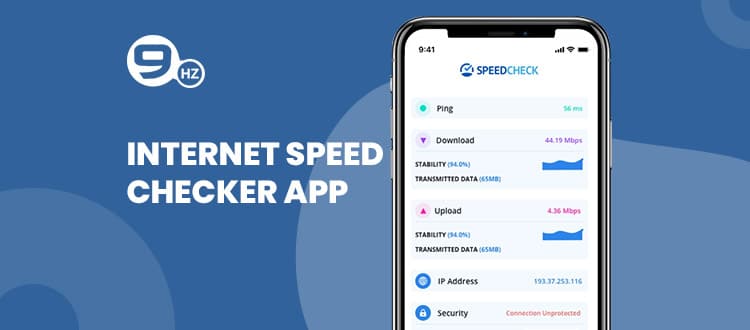 This app presents your internet speed in the status bar and illustrates the amount of data utilized in the notification panel. The apps will support the user to control network links anytime while they are practicing their device.
38) Public Transport App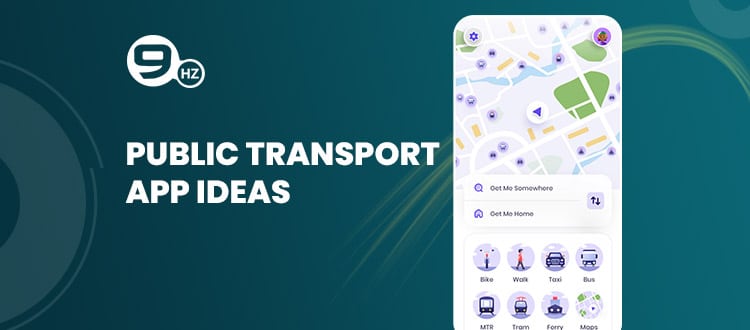 One of the significant app ideas for 2023 is the public transport app. The mobile app will recommend the users with the most proper transport choice for them, that would be affordable and will get them to their destination on time.
39) Police Alarm App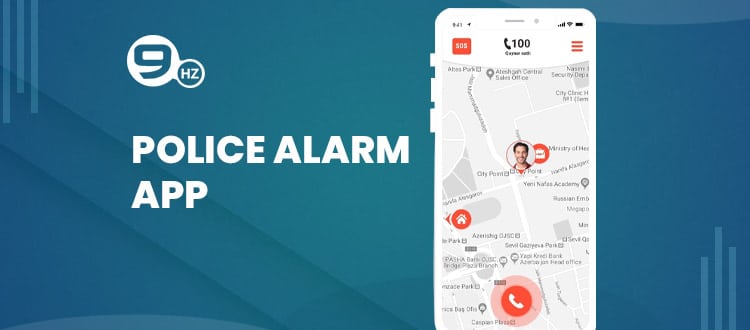 The mobile apps will alert you regarding safety. If any crime occurs or you are witnessing it, you can alert the police with a police alarm app. It will have GPS that will help to track the crime scene and criminal activity.
40)Save My Document App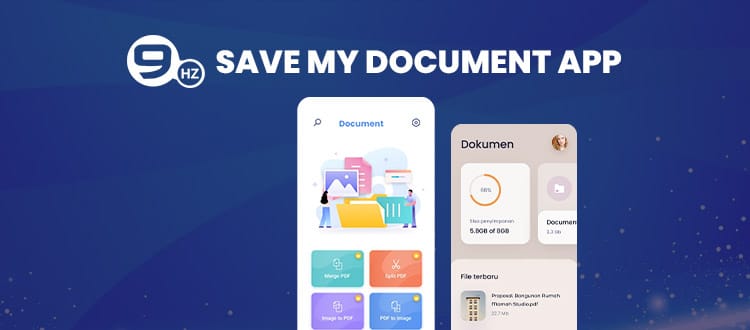 Everything is digital, and now saving documents has become essential. The mobile app will save all the necessary documents which you will need for your work. It will save your time and make your work efficient.
Trending App Ideas for Beginners
41) Room Cleaning App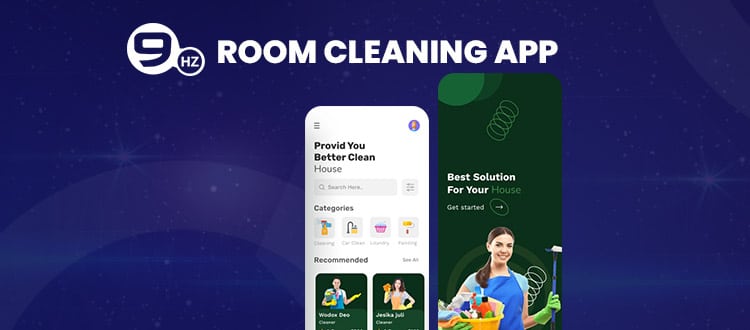 How cool it will be to have someone who can clean and organize your room. The mobile app will help you to hire a person who can clean your room and enable users to get a room cleaning service. Here are some free room design apps list for you.
42) Where is My Stuff App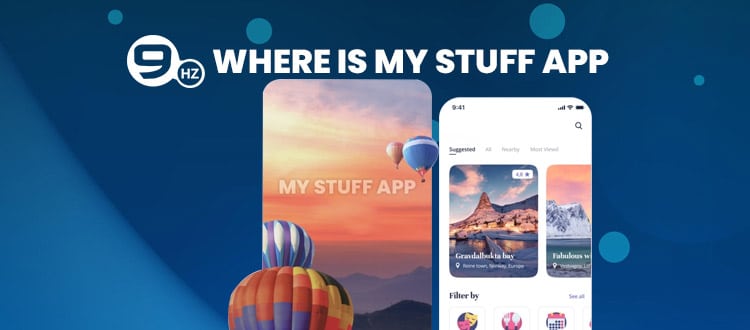 Sometimes we forget things, even though it is right there and we have kept it. The mobile app will help you to find your lost items like tv remote, keys, or many others. It will have an in-built GPS system which will help you to find your lost items.
43) Truckloader (With GEO Tracking)
Most of the time, people want to move or deliver items in a rush, but they do not receive the proper services at the right time. However, vehicles return empty after unloading their goods.
A truck loader is the perfect app idea for providing information about vehicles available to transport products. It can also tell you where they are, which is helpful if they are hauling your goods. It is one of the best app ideas for simple projects.
44) Interior Designer App
It isn't easy to decorate your home with the right items. This app will capture a snapshot of the user's room and allow them to envision it with various interior design options such as carpets, curtains, wall paint, etc. It will also provide the nearest dealer for the selected product, making the interior design process more accessible. Therefore, you can create such an app by hiring top designers in India.
45) Your Reader Mobile business ideas
We frequently find ourselves in a scenario when we need to save a piece of paper. The number or phrase put on the paper will be read by this app and kept for future use. It will also recognize the word's or number's origin, adding to the user's knowledge.

46) Cloud Presentation App
Preparing for a team presentation is always a challenge. The cloud software will replace traditional generating presentations by collaborating with all team members using a cloud API to create the presentation online, allowing everyone to contribute ideas and provide feedback on its quality.
47) Musician Hub App
Musician Hub will be able to assist musicians and bands in finding new members for their bands. It will also contain a function that will help bands find gigs, which will be especially useful for those just getting started in this industry.
48) Disaster Alert App
When you visit a location and unintentionally encounter a storm that utterly disrupts your meeting, this software will automatically notify you in the event of a natural disaster and provide advice on surviving it.
49) Smart Receipt Android App
This app will allow retailers to send product receipts via email or text message. This will decrease the use of paper and make it easier for customers to organize their receipts.
50) Flashback Mobile App Ideas
Something that can retrieve deleted items is one of the best app ideas. We frequently have to undo tasks that we do not want to accomplish, and users will be able to examine what they did on their phones in the past and undo their actions with this app.
Best Application Ideas for Students
51) Music Learning App Ideas
A music learning website isn't something you'll find just anywhere. Many music-listening apps are available, but if you offer a platform where people can learn from expert musicians, no one will pass up the opportunity. You can earn a commission per student and use the web app to sell paid music lessons.
52) Language Learning App Ideas
One of the trending app ideas for 2023 is an app that can help users learn a new language. You can include some introductory language courses in various languages, ranging from easy to advanced. The app can also assist learners in pronouncing words correctly.
53) Astrology App
People rely heavily on astrology when making important decisions such as love, marriage, profession, and so on; therefore, the astrology app has a lot of promise. You can hire astrologers to provide services through your app, and daily horoscopes and numerology advisors can also be included.
54) Voice Translation App
When going to another nation, the voice translation app can assist users in overcoming linguistic barriers. For beginners, these app ideas require the user to utter words to the phone, which are then translated into the selected language. This will help in the development of effective communication with foreigners.
55) Call Recording App
Nowadays, there are a lot of victims of harassment, prank calls, and phishing. They can install this app and, if a spam call harasses the user, they can use it to record the call, which can later be used as proof.
56) Tip Calculator App
This app is perfect for those dining out with friends or family and splitting the bill; the tip calculator app provides features that allow for quick bill entry. You may compute the exact proportion of tipping from your entire bill at the moment, ensuring that you receive excellent treatment each time you visit the institution.
57) Parking Space Finder App
This app can be helpful to users in locating a parking spot in a specific location. The software can use GPS, webcams, site, and real-time parking data to find a free parking place quickly.
58) Virtual Study Group App
Students can get together on a common forum and study for their examinations with other students studying the same subject. They can use the app to access study materials, tools, conversation aids, and guides, and it is the best app idea for students in 2023.
59) Gift Suggestion for Friend App
This app can look through your friend's entire social feed history to recommend the best gift idea based on their posted content.
60) Toy-exchanging App
As children grow older, it is clear that they quickly tire of their toys and move on to the next. This is one of the most forward-thinking mobile app concepts for 2023. It's for the group of parents whose kids swiftly outgrow their tows. Instead of buying new toys every few months, parents can upload their old ones to the app and trade them for new ones.
Best Mobile App Ideas for Beginners
61) Re-cycle Helper App
This app can scan your trash can and determine whether or not biodegradable and non-biodegradable waste has been properly separated and placed in the appropriate bins.
62) Referral App
Ads can be annoying, and however, a referral app might spice things up. The software development kit for the app will allow developers to add actionable buttons to the app on other developers' apps. For example, a music app with a button to BookMyShow's app.
63) App for Mall Navigation
A digital mall navigation app is one of the best mobile app ideas that stores a digital map of all the shopping malls in a given area. The app can be used to navigate the mall map and directions, as well as to check the status of a specific store, bathroom, restaurant, or parking spot.
64) App for Deal Alerts
A nearby deal alert mobile app idea is best because it will notify you of the latest deals and offers being offered by your nearby restaurants, shopping centres, theatres, and so on. You can choose which categories you want to receive deal alerts for.
65) App for Life Assistance
One of the best mobile app ideas is a life assistance app that will assist users with daily tasks such as cooking, repairing a fan or computer, doing minor renovations, repairing a flat tyre, and many more.
66) App for Digital CV/Resume
The Digital CV/Resume app is a creative mobile app idea that helps you to create and save a digital copy of your professional resume. Each resume will be assigned a distinct ID number. While looking for a new job, you can share your CV number with potential employers. Companies can then access your online profile via the app.
67) Nearby EV Charging Station Finder App
Time has passed, and so have the vehicles. The Nearby EV charging station finder app goal is to target all people who own electric vehicles. The app will help them locate an EV charging station in their immediate vicinity.
68) Dog Walking App
While everyone is too busy in this fast-paced world to take their dog for a walk, the idea of creating a dog walking app is gaining popularity. On-demand dog walking apps function as a two-way market. First, dog owners apply for a dog walker, and on the other end, the order is answered in real-time by a dog walker. So you can create a dog walking app and become a business leader in the dog walking service industry.
69) Automotive Repair App
Everyone wants to enjoy riding in automobiles, but people forget the routine of car maintenance. People can now find the right mechanic for their car using their laptop, tablet, or smartphone thanks to the introduction of customer automotive repair and service apps. This technology will benefit both auto service businesses and consumers.
70) App for Barter Trade
Most of us either stash things we don't need or leave them in the garage to collect dust. Or, more often than not, we simply discard them. What if you could sell your unwanted items through an app or exchange them through the barter trade system? In the near future, such an app concept will turn into a profitable business.
New Mobile App Ideas for Students
71) Fashion design and shopping apps
A fashion designer and shopping app is a brilliant app idea that will recommend specific clothing designs and styles based on the user's preferences, body type, interests, and occasion. Users will also be able to share photos with others to get style suggestions. It will also assist you in locating fantastic tailors in your immediate vicinity.
72) Finding a Team Member App
A mobile app idea that helps you find new team members for a specific project. The app will allow developers, writers, designers, and other freelancers and/or professionals to join the platform and earn money by participating in various projects.
73) Camera App Sync
A camera sync app is one of the great mobile app ideas that allows you to use or access someone else's mobile camera (of course, with their permission). It is especially helpful when the other person is taking a picture of you with their smartphone camera and you want to see how the picture is turning out on your phone.
74) Food Donation App
A food donation app is a simple yet unique and great app ideas. It will link food donors with organisations that collect food for the poor. Such app ideas can be developed by NGOs or government organisations to combat hunger. The food app genre is very popular in the app store and has the highest digital revenue, so people are more accepting of new application developments.
75) Social Networking App
A unique social networking app that will assist you in organising meet-ups with your chosen friends or people. It will include a search function for meeting places and/or events. It can even suggest new plans based on the social preferences of your group.
76) Virtual Interior Designer App
This interior design app can help you with a variety of tasks when designing your room or any other location. It is ideal for users who are unsure of what would look best in their room and where to put it. They can take a picture of the room and use Augmented Reality technology to place 3D models of various items and furniture in the virtual space on the phone screen.
They can envision or discover new interior design options, colours, objects, wall stickers, curtains, and so on. Furthermore, the AR application can recommend where to purchase these items. Such mobile app development concepts will benefit the interior design industry.
77) App for a Beauty Salon
The beauty salon app is one of the novel mobile app ideas. It enables salons to streamline their processes by only going online with a venture and allows users to get their makeovers seamlessly. The beauty app automates nearly all of an executive beauty salon's operations and provides superior client service. So, if you also create a beauty salon app for your company, you will undoubtedly be one step ahead of your competitors.
78) Telemedicine App
A telemedicine app is the quickest, easiest, and most convenient way to meet with a doctor digitally. Users can quickly access a doctor for non-emergency issues, especially if they are in a lockdown situation or are out of town for work. Many functionalities are available, such as ordering medicines, tracking the order, scheduling an appointment for virtual assistance, and providing live video sessions. It will become one of the best mobile app ideas for online health checks and will effectively deal with other variables.
79) Hide my details App
In this digital age, what is the most important thing that we can do to gain people's trust? People are concerned about privacy and security because they have personal and private information that they do not want to share with others. For instance, people have the habit of saving important images in their phone gallery, or they keep documents or password details in their notes. However, none of their mobile devices are password protected.
80) App for Text Reader
One of the top app ideas is a text reader app that allows scanning and reading text written on paper and saving it in digital format on your phone or computer. It will not scan an image of the paper, but rather read the text or numbers written on it.
Awesome App Ideas for Beginners
81) Eat-Together App
A social eat-together app that will find you the ideal eating companion every day based on your location, schedule, and preferences, so you don't have to eat alone.
82) App for Exam Study
One of the best ideas is an exam preparation mobile app. This app may include features such as live classes, mock tests, current events, and general knowledge questions. The exam study app can assist children in better focusing on their preparation and learning. An expert mobile app development firm can efficiently create such a large app.
83) App for finding tutors
If you are finding app for tutors then this app is ideal for students and tutors who are looking for each other. This app assists parents and students in meeting tutors and allows them to select their tutor based on subject-specific tutors, location, and fees.
84) App for Deal Coupons
Everyone is now spending more time on their apps, and they are more likely to use online services rather than offline services because offline services are time-consuming, and online services provide many special offers on purchasing products. So, if one app is developed in which every online service provider can provide the details of deal coupons, users can easily obtain the coupon code and use it through such an app.
85) Civil Construction App
A civil construction app aids in the recruitment of construction workers. They can search for workers and view their ratings by selecting from the available options. People can use reviews and ratings to find the best service. A mobile app development company can assist you in incorporating advanced features such as chat options and advanced booking.
86) Period-calculator/Birth-control app
This app enables the user to enter the start and finish times of their monthly cycle and receive messages if they are late, early, or unusually long (like if medical attention is required). The app could also involve a pill reminder subsystem.
87) Tax/Invoicing App
This type of app is the perfect solution for budgeting. It can also calculate the amount of tax the user must pay based on their income. Furthermore, it ensures that the correct amount of tax is paid. Invoices for all business transactions are also generated by such an app.
88) Matrimonial App
People use these mobile apps to create their profiles and search for other people's profiles for marriage. Some matrimony apps use advanced technologies, such as artificial intelligence (AI), to find the best marriage matches based on matching profiles, interests, and locations. Furthermore, in order to access additional features, users must purchase a paid membership. People are also given privacy protection so that their personal information is not leaked.
89) App for Jewelry Design
We are all aware that consumer preferences are shifting. Apart from healthcare brands, education, food, and other industries, jewellery designers also use the internet to meet their needs. Smartphones are widely used nowadays, and the main reason behind them is that jewellery designers are looking for a mobile app that will assist them in their profession. Various such mobile apps on the market perfectly meet their needs.
90) App for Identifying Brands
A brand identifier app that allows users to learn more about the brand of a specific item by scanning the brand tag or logo. To assist the user further, the app may display some brand references and reviews from previous users.
Innovative App Ideas
91) Hair Coloring Assistance App
A hair coloring app that allows users to see how they will look if they try a certain hair color/style without actually trying it. The app may use artificial intelligence to complete the task.
92) Find a flexible work app
The gig economy is popular, and many people are finding it profitable. A platform that connects freelancers and employers is what people require. In such cases, one of the best mobile app ideas is to use an app to find flexible work. In fact, it is one of the unique mobile app ideas for students and other people looking for part-time work.
93) karaoke app
Everyone has a pop star fantasy, even if they aren't particularly talented singers. Users of karaoke apps can sing and use filters to sound like their favorite singers. Amateur singers can also use the app to practice.
94) Wishlist App
The app will allow users to enter their wishlist (long-term goals) into the app. The app will then conduct online research to determine the best possible path for users to take in order to complete the tasks on their lists.
95) App for Playing Cards
A card gaming app that combines all existing card games into a single mobile app. It will also include an online gaming feature, allowing users to compete with other players online.
96) Anti-Smartphone Addiction App
Around 54% of teens and 36% of parents agree that they spend too much time on their smartphones. Many of us are aware of the negative impact of this obsession, but overcoming it appears to be difficult. So, using software to help people combat this obsession is a great app idea that is sure to resonate with the addiction awareness of many mobile phone users.
97) What's in your fridge app
This app considers all of the vegetables, spices, and other eating materials in your pantry or refrigerator and then suggests recipes that you can make at home. It also shows you how to make a specific recipe.
98) Car Sharing App
Ride sharing apps are so popular. So why not develop an app to provide such a service? In fact, you must create two apps (one for the driver and one for the passenger) in order for them to interact and be useful to each other. However, if you are still unsure whether such application ideas will be successful, remember Uber and give it a shot.
99) Receipt Management App
A receipt management app that stores all of the user's receipts and bills in one place, eliminating the need for them to manually manage each receipt. Stores will also be able to send your receipts directly to your mobile app.
100) App for Writer's Solitude
A writer's solitude app that allows writers to work in peace by stopping all interruptions and other functions on the device except those required for writing.
101) App for Profile Exploration
A profile explorer app that will use Augmented Reality (AR) to find out more information about a specific person or object by simply scanning it. So, when you scan a man's face with the app, it will display all of their information from all over the internet.
102) App for Book Reviews
This mobile app concept is in high demand. People can search for book titles and read other people's reviews of them. If you want to make a more comprehensive app. You can hire a mobile app development company to add features such as an e-store and secure payment methods to your app.
103) App for Refugees
A refugee app may include features such as assisting them in learning about the cultures of their new home, learning their language, and connecting them with organizations that can assist them. Mobile app development companies can best build this app by using the most user-friendly interface for greater reach.
FAQ's on Brilliant App Ideas
Q.1 Which are the Best App Ideas for Students and Beginners?
Those were the ideas that you should really consider if you are a beginner. The mobile app development company will evolve your business idea into the definitive product.
Q.2 How much does it cost to develop a mobile app?
The average cost of developing an app ranges between $40,000 and $150,000, depending on the app's complexity. Alternatively, it is determined by the developer's hourly rate and the specific features and functionalities of an app. ,
You can estimate the cost of developing a mobile app using the basic formula: The total cost of Mobile App Development = Estimated Development Hours x Developer's Hourly Charges. Aside from that, the following factors influence the cost of app development:
The team's location for app development
Third-Party Integration
Choice of technology stack for mobile apps
Q.3 How do I validate my app idea?
Before you make your app idea a reality, you must think about how to validate your app idea. so, here are some of the most important ways for validating your app idea.
Conduct a Market Research
Build a Minimum Viable Product
Analyze the App Store Charts
Understand The Size of Your Target Market
Check Your App's Product-Market Fit
Q.4 What are good app ideas?
Coming up with an app idea is easy, but how to develop an app idea is the hard part. Here's the guide to developing the app idea
Realize it is a business
Solve a problem
Research the competition
Figure out an MVP
Plan for marketing
Create wireframes and views
Contact app developers
Q.5 How do apps make money?
You may be wondering how to monetize an app you created for your projects. Here are a few strategies to app monetization that you can incorporate into your development.
Subscriptions
Advertisements
Freemium app model
Transaction fees
Referral marketing
In-app purchases
Email/App/SMS/Messaging
Q.6 How much does it cost to build an app for my idea?
"You have got a great idea for an app; but curious to know how much it costs to implement?" Then here is the answer. A basic app would cost around $5000, while a more advanced version could cost up to $500,000 or more.